SPANISH LAKE • Isaiah Williams' nickname is "One." As in "QB1," which is football parlance for the starting quarterback.
It goes beyond that for Williams.
Plan your calendar for the 2018 high school football season, all in one place. For any corrections or additions, please email stats@stltoday.com. 
In the area's overloaded 2019 senior class, there is little that is agreed upon by national recruiting services. Williams is the exception. Trinity's four-year starter is the consensus No. 1 recruit in Missouri according to the top three recruiting sites in the country. He's also No. 1 on the Post-Dispatch Super 30 preseason countdown of the area's top senior prospects.
Williams had 48 scholarship offers. A sampling of those included Alabama, Auburn, Clemson, Florida, Florida State, Iowa, LSU, Michigan, Michigan State, Mississippi, Missouri, Notre Dame, Ohio State, Oklahoma, Oregon, Penn State, South Carolina, Stanford, Texas and on and on and on.
Williams, 17, had his choice of places that treat Saturdays like religious experiences and players as royalty.
Instead of bolstering the traditional powerhouses, Williams went his own way. He verbally committed to Illinois in March and became the program's highest-rated recruit in more than a decade. His pledge to the Illini didn't put a damper on his recruiting.
"For a minute it was crazy. Schools like Oregon and Nebraska were still recruiting me heavily," Williams said. "It slowed down after awhile, after they saw I was 110 percent committed."
Williams had his reasons for choosing the Illini.
Former Trinity football coach Cory Patterson was hired as an assistant coach at Illinois in the winter after he developed a relationship with head coach Lovie Smith. Patterson has known Williams since his time in youth football. That bond is strong.
Williams' choice also was about preference. The majority of schools that recruited Williams did so as an athlete, not a quarterback. At 5-foot-10 and 177 pounds, Williams is not the prototypical size most programs prefer under center.
A three-sport standout, Williams' resume at Trinity speaks for itself.
In eight football games last season, he completed 83 of his 135 passes for 1,898 yards and 29 touchdowns with eight interceptions. As a sophomore, he threw for 2,565 yards, 29 touchdowns and was intercepted 14 times. He also rushed for 896 yards and 20 touchdowns as he led the Titans to a Class 2 runner-up finish in 2016.
Williams knows his speed, ankle-breaking footwork and vision are among his best attributes. He also knows there is room for improvement as a passer. In season-ending losses to Lamar and Lutheran North, Williams was intercepted a combined nine times. The Titans lost those games by a combined 10 points.
It's one of the reasons he accepted an invitation to the Elite 11 quarterback competition this summer. Williams did not set the camp on fire and convert his doubters into believers. But he believes his willingness to expose the weaker parts of his skill set will only help him this season and beyond.
"It was a learning experience. I went there with an open mind knowing it was going to be something new," Williams said. "It helped a lot. I learned a lot of things I didn't know. Learning how to read defenses better. Learning how to watch film. It was a lot I soaked in."
There's more to playing quarterback than passing. For all his gifts, Williams' leadership has stood out since he assumed starting duties as a freshman. It's a responsibility he takes seriously.
"My main thing is I want to lead us in the right direction. My biggest thing is knowing each player and trying to get us to work together," Williams said. "Be consistent and do your job. No more, no less."
Williams will have the opportunity to show why he's so highly regarded and how much he's improved right off the bat. Trinity travels to Moultrie, Ga., to face national power Colquitt County (1-0) at 7 p.m. Saturday. The Titans return home the following week to play in the showcase game at the Gateway Scholars Classic against host East St. Louis at 8 p.m. Sept. 1.
The competition is daunting, but Williams believes he and the Titans are ready for it.
"It's only going to make us better," Williams said. "I'm going to compete against anybody."
2018-19 Post-Dispatch Preseason Super 30 countdown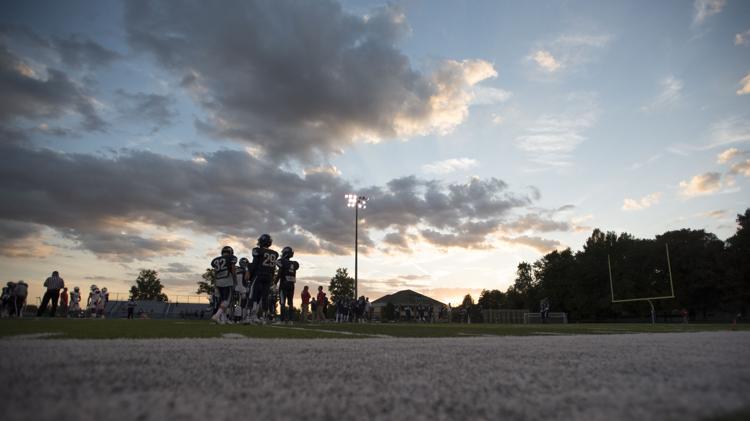 No. 1: Isaiah Williams, Trinity, QB/ATH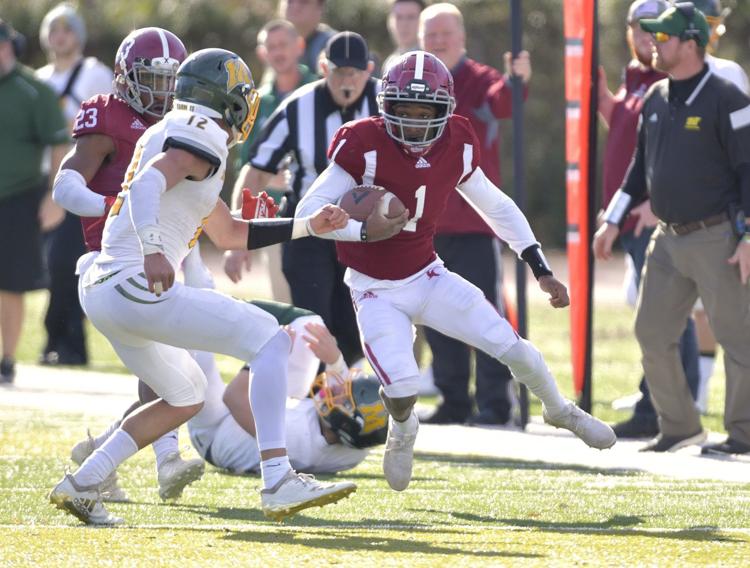 No. 2: Marcus Washington, Trinity, WR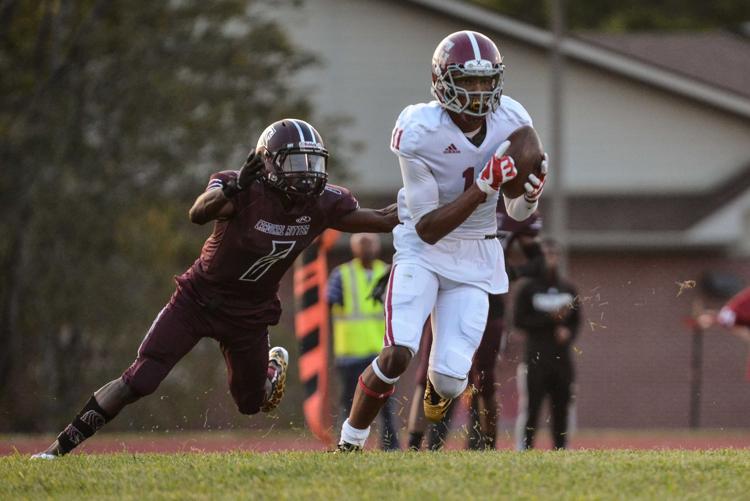 No. 3: Jameson Williams, Cardinal Ritter, WR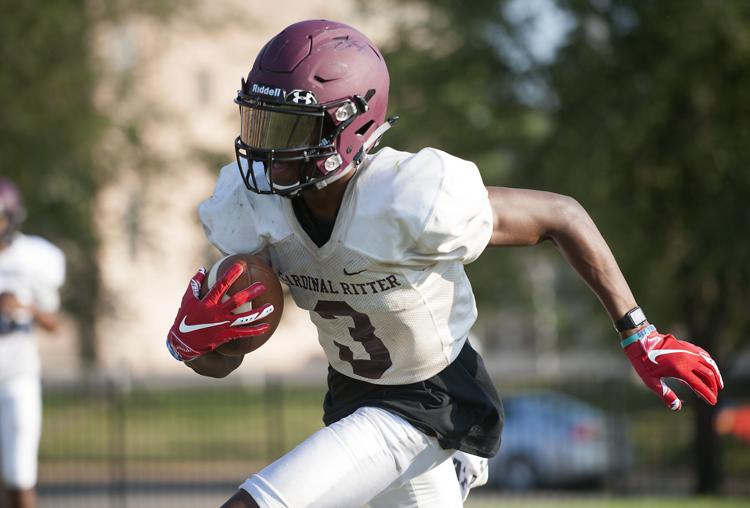 No. 4: Shammond Cooper, Trinity, LB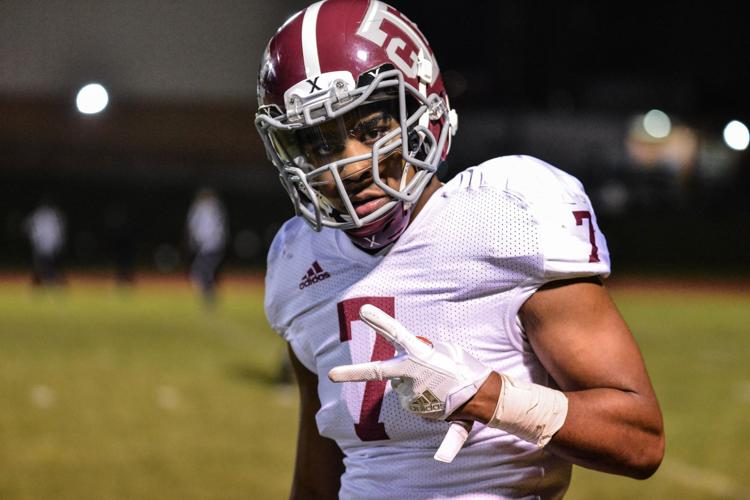 No. 5. Jalani Williams, Parkway North, DB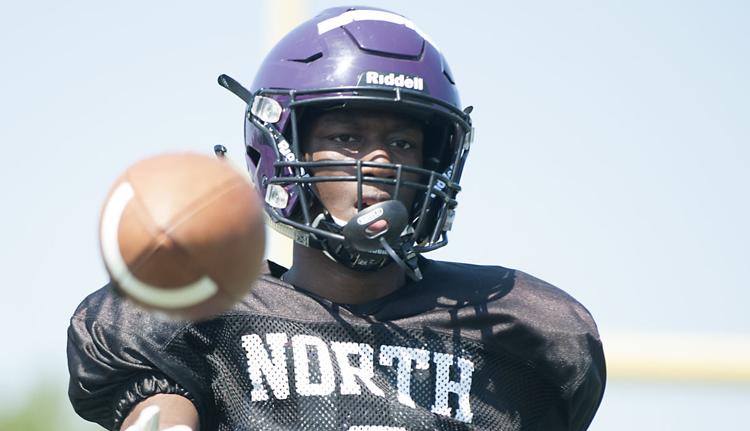 No. 6. Jack Buford, Lutheran North, OL
No. 7: Kyren Williams, Vianney, ATH
No. 8: Ira Henry, Trinity, OL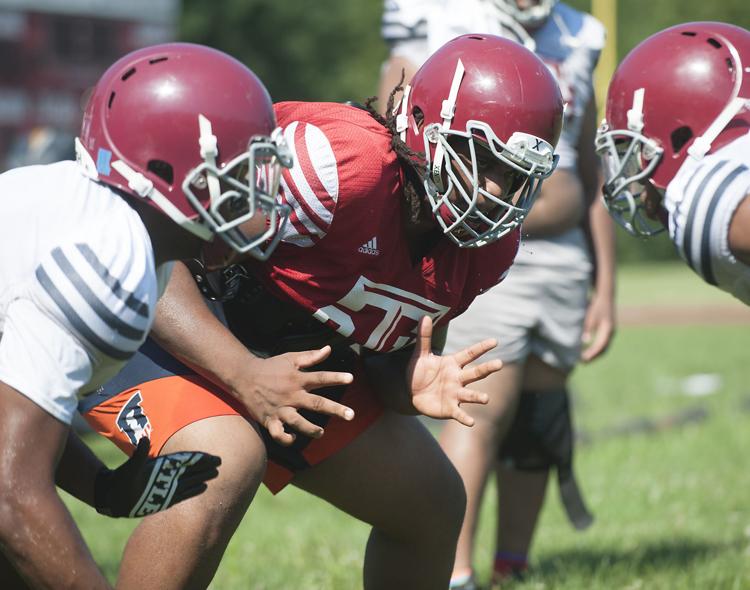 No. 9: Maurice Massey, Kirkwood, WR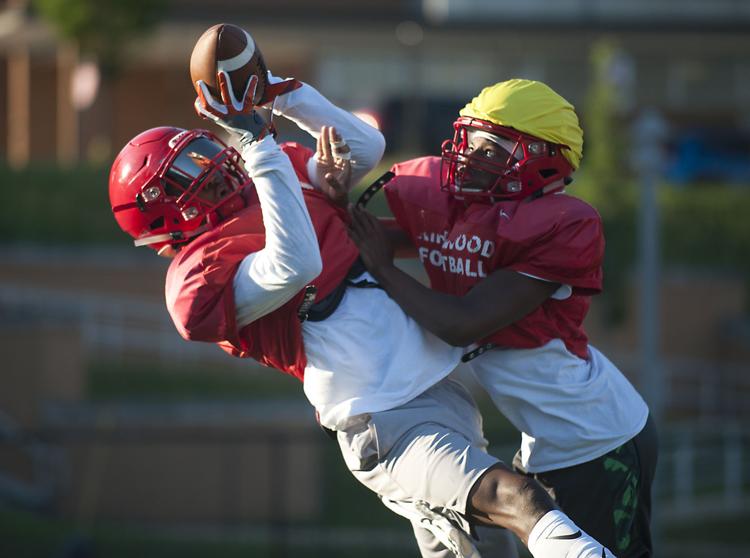 No. 10: Cam Coleman, Cardinal Ritter, WR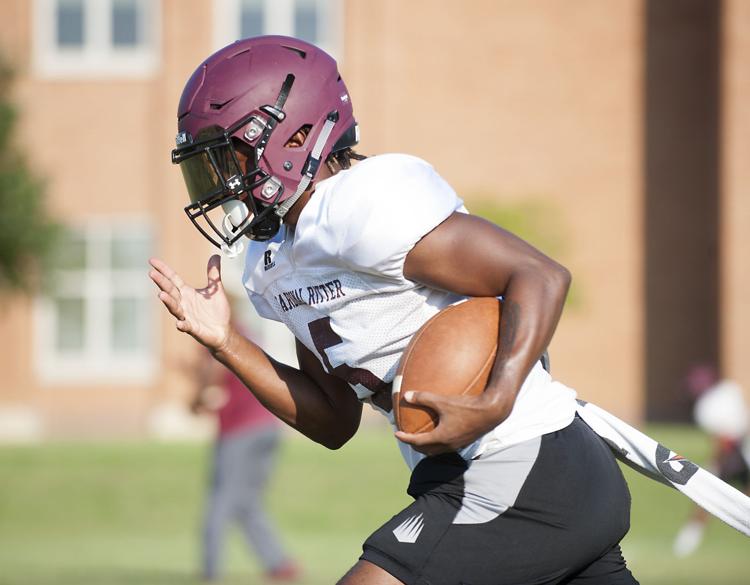 No. 11: MJ Anderson, CBC, DE
No. 12: Moses Okpala, Ladue, DE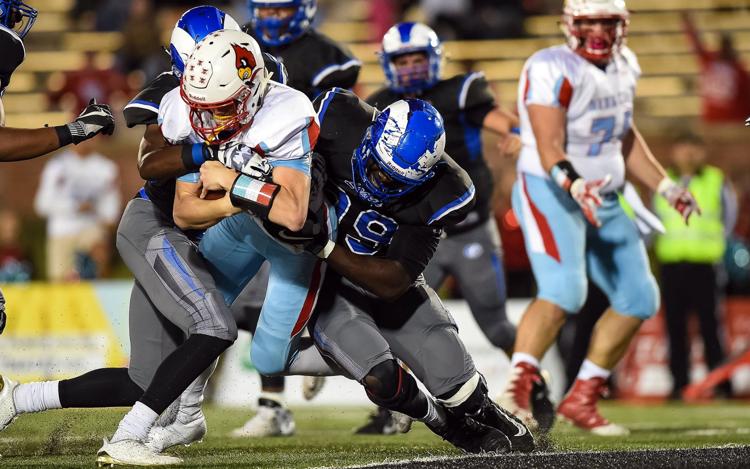 No. 13: Kendall Abdur-Rahman, Edwardsville, QB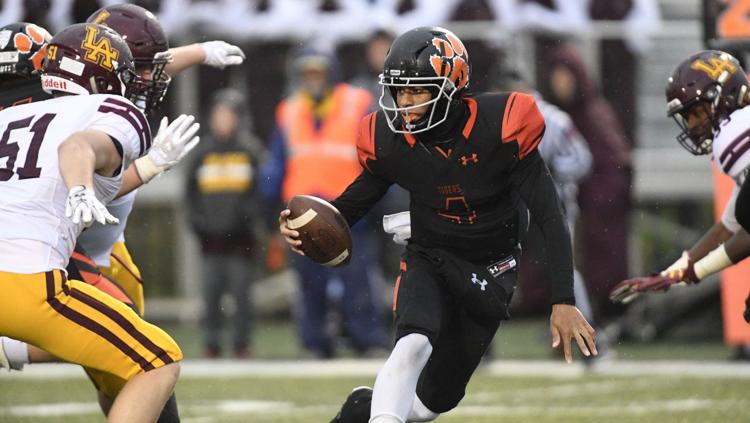 No. 14: D'Vion Harris, Lutheran North, DE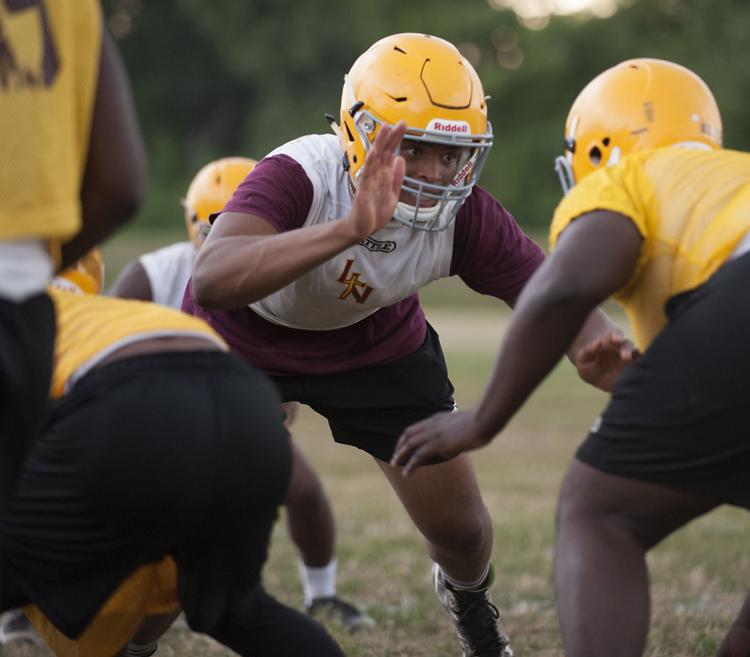 No. 15: CJ Boone, Parkway North, WR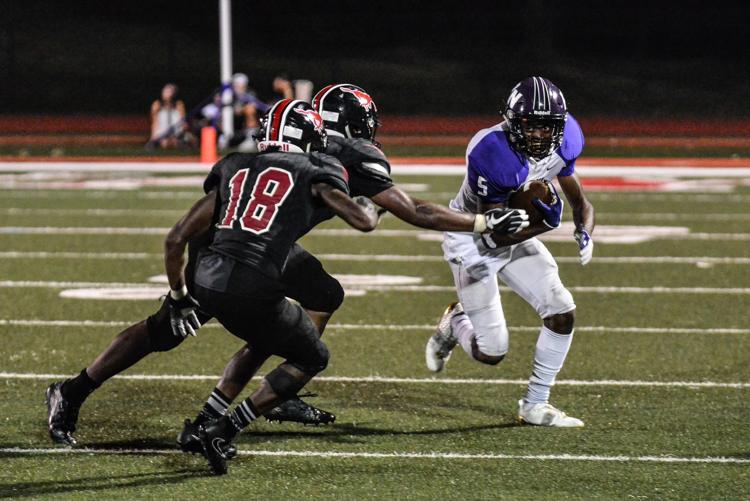 No. 16: Bryce Childress, Trinity, WR
No. 17. Derrick Miller, John Burroughs, DB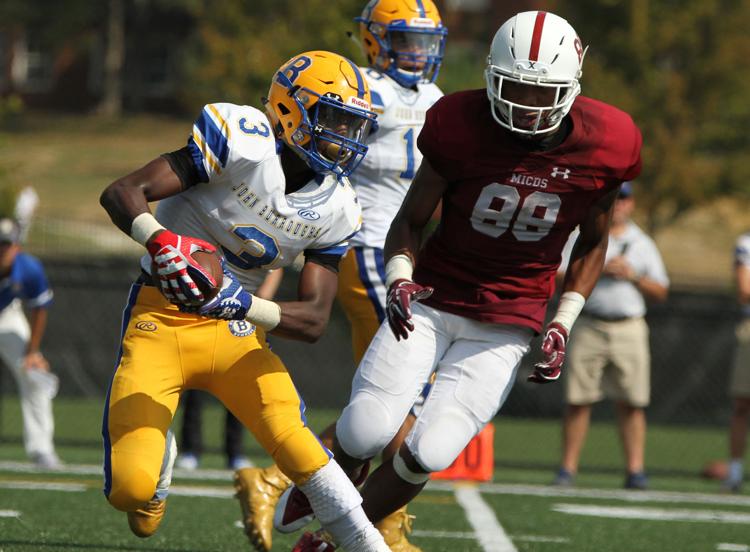 No. 18. Brett Gabbert, CBC, QB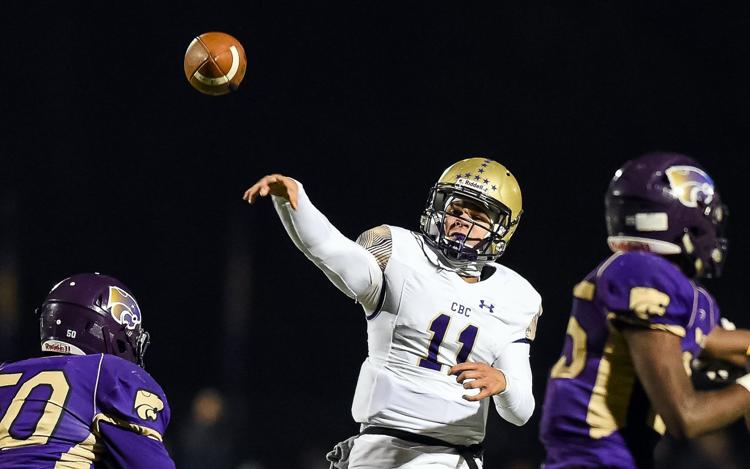 No. 19: Keith Randolph, Belleville West, DE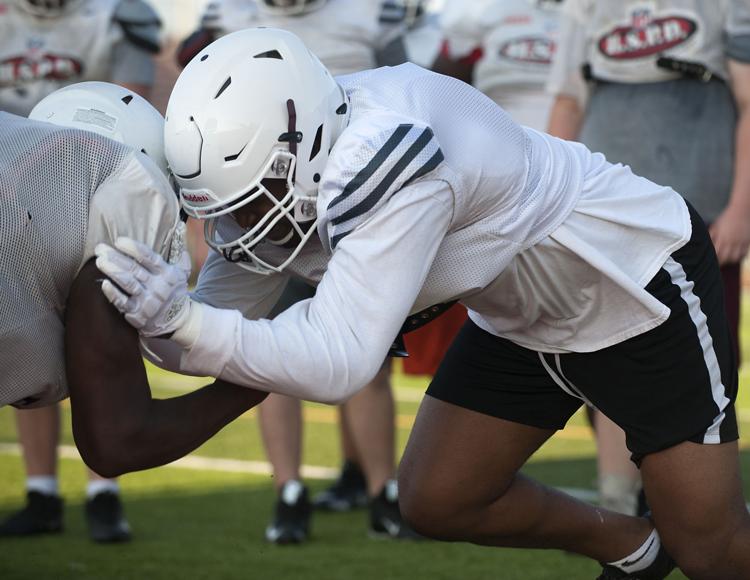 No. 20: Arvell Ferguson, Kirkwood, DE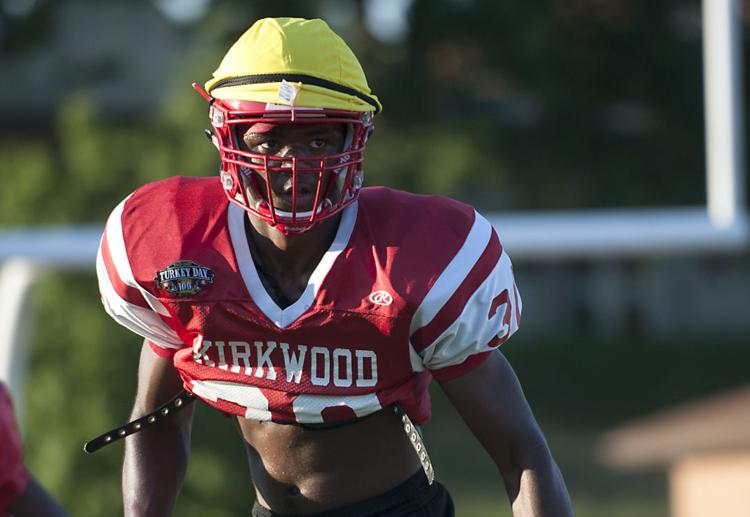 No. 21: Dale Chesson, Ladue, WR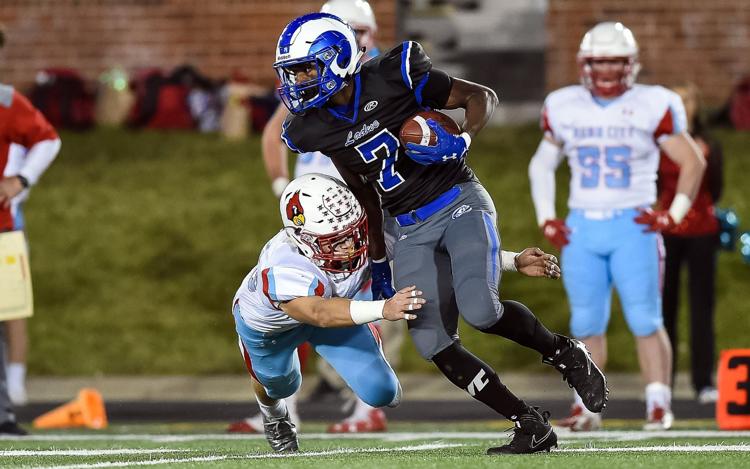 No. 22: Isaiah Azuibike, Lutheran North, RB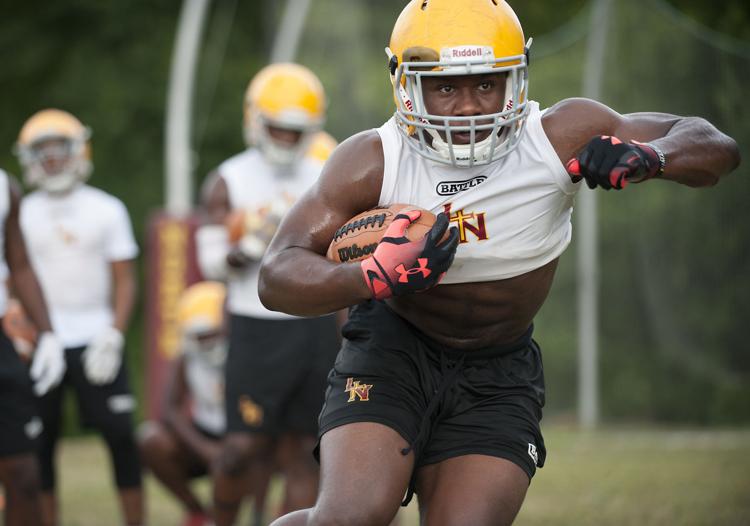 No. 23: Alphonso Andrews Jr., Trinity, RB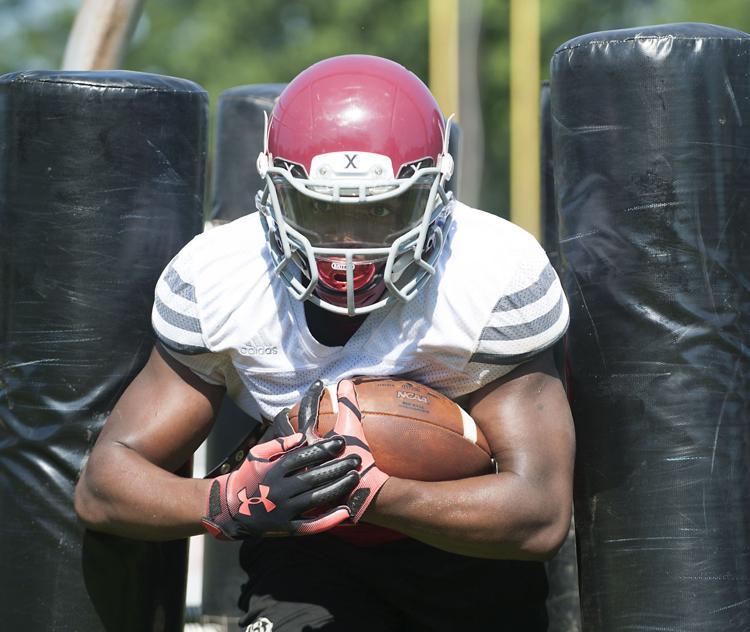 No. 24: Nate Martens, De Smet, QB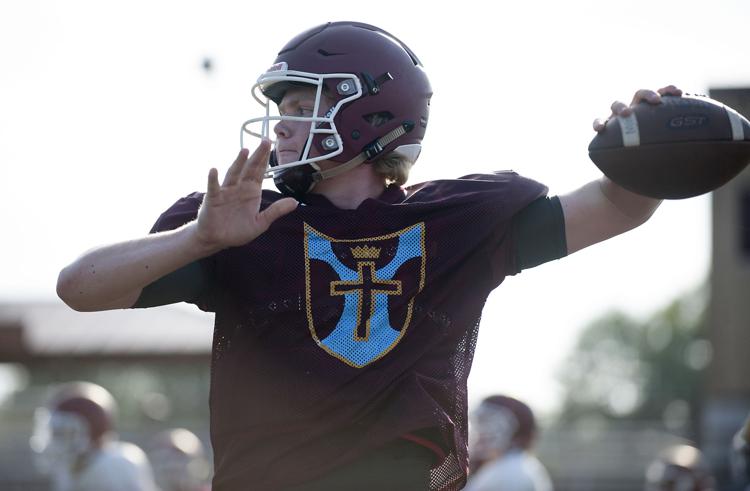 No. 25: Josh Plohr, CBC, OL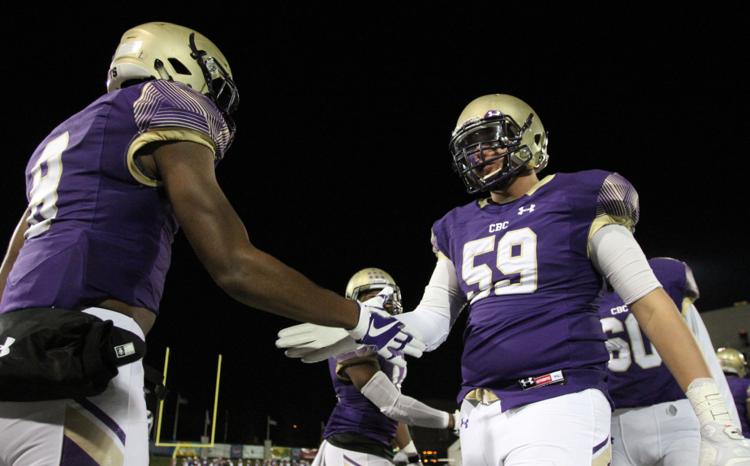 No. 26: Marquise Simmons, De Smet, OL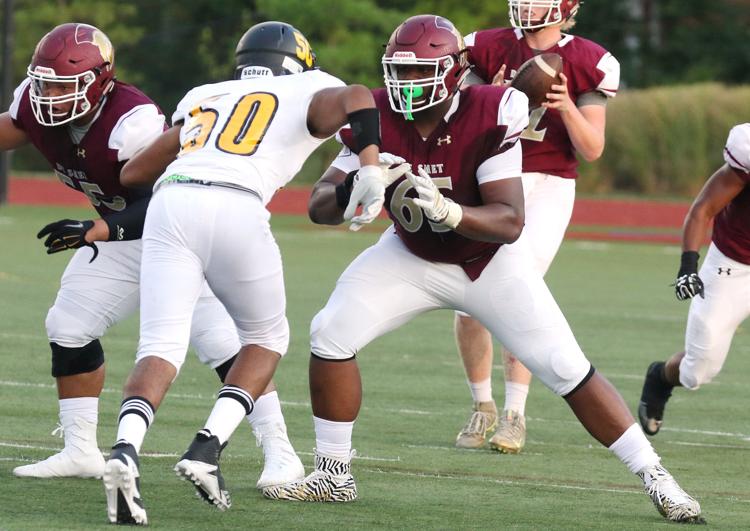 No. 27: Bryan Bradford, CBC, RB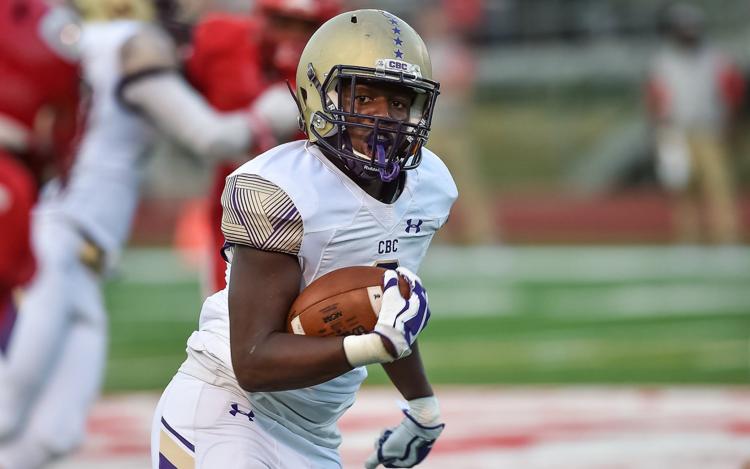 No. 28: Keith Jones, Cardinal Ritter, CB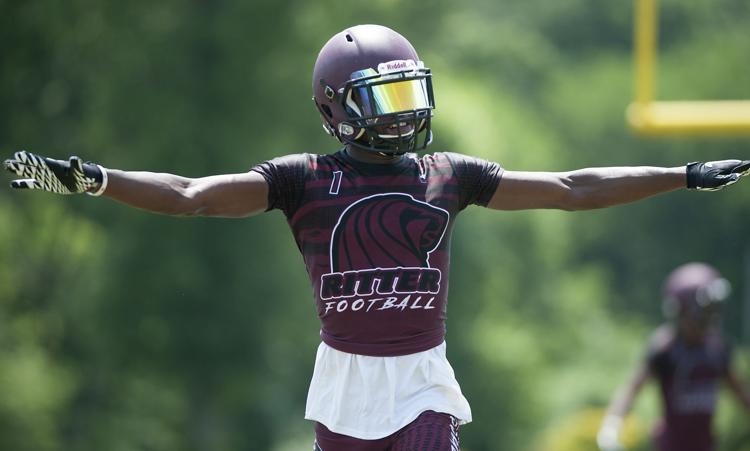 No. 29: Sam LaPorta, Highland, WR
No. 30: Brady Weeks, Fort Zumwalt West, OL