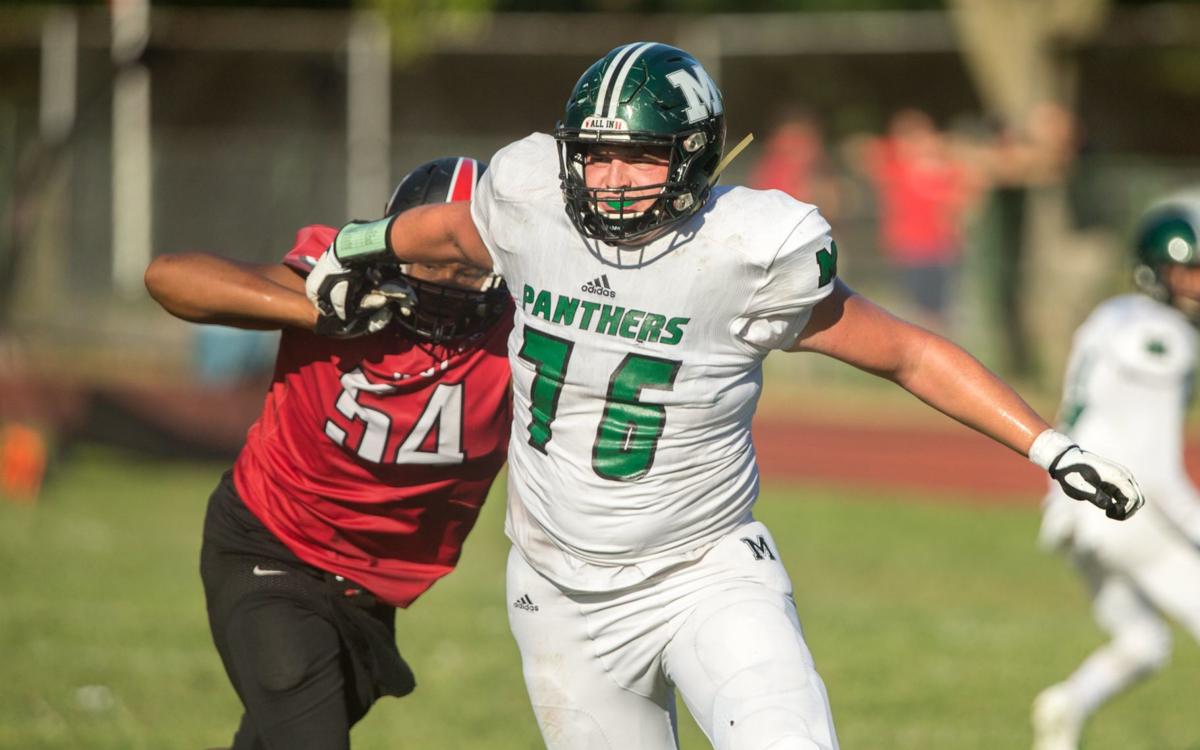 MEHLVILLE — Mitchell Walters isn't asking for much.
A senior offensive lineman for the Mehlville football team, Walters has spent the past three years battling at the line of scrimmage. He's handed out pancakes, plowed through undersized linebackers and cleared the path for the Panthers running game.
All he wants, all he's hoping for, is one play where someone blocks for him.
"I only want one special play," Walters said with a laugh. "Coach won't let me play tight end."
As tempting as it may be to let the 6-foot-8 and 290-pound Walters run a route, he's essential to the Panthers as their left tackle. He has been since he began his varsity career as a freshman — back when he was a shade taller than 6-4 and weighed in around 213.
"I remember him as a freshman and thinking 'That kid has some big bones,' " Mehlville coach Kent Heineman said. "But I never saw 6-8."
As Walters grew up, he made a conscious effort to not grow out. The nearly 80 pounds he's added to his massive frame have come through nutrition and a commitment to the weight room. He's packed on the weight to be stronger, not slower. So much so that when he looks back at pictures of himself as a freshman, Walters notices how he carried the weight he had then.
"I look a little chubbier," he said.
Now he looks like a building block for a college offensive line. Walters is No. 20 on the Post-Dispatch Super 30 countdown of the top high school senior prospects. Among those that offered Walters a scholarship were Arizona, Ball State, Baylor, Eastern Illinois, Eastern Michigan, Indiana, Iowa State, Kentucky, Miami (Ohio), Minnesota, Northern Illinois, Purdue, SMU and TCU.
Some offensive linemen are recruited to play a different position on the line at the college level. They're moved around depending on the needs and vision of the school recruiting them. Walters had no such conversations. There was only one position discussed during his recruitment.
"He has turned into the prototypical left tackle," Heineman said. "Every college that came in they were looking at him to play tackle."
Including the one that landed him — Missouri.
Walters is one of seven local players committed to the Tigers. Three of those commits are offensive linemen, including Trinity's Jalen St. John and Francis Howell's Drake Heismeyer. It's the best local recruiting class Mizzou has kept in state under coach Barry Odom. Walters is thrilled to have the opportunity to represent his home school and compete in the SEC with so many others that call St. Louis home.
"It really is cool. We all talk about going to all the home games this year," Walters said. "Going in we're going to have a bond together. It's going to be a really good class."
Walters hopes he can build friendships and bonds with his college teammates like those he's built at Mehlville. He's been playing with most of his classmates since sixth grade when they were a part of the Junior Panthers. Back then it felt like senior year of high school was a lifetime away. Looking back Walters can't believe how fast the time went.
"It's come around quick," he said.
In an effort to prepare and savor his senior season with his teammates Walters put his recruiting to bed in late May when he gave a verbal commitment to Mizzou. When the Tigers offered him a scholarship Walters' heart skipped a beat but he didn't want to rush into anything. He wanted to be sure it was the right choice for him.
"When I first got it I was kind of shocked. I was really excited obviously," Walters said. "I was processing it and I knew in my head I didn't want to jump on it too quick. I wanted to build a relationship with the coach."
He also wanted to explore the academic piece of the school that would be his future home. Walters has the size that can translate into a potential NFL career. But he's not banking on that being there when the time comes. He wants to study business and accounting.
"If (an NFL career is) there, that would be a blessing," Walters said. "I have to get an education first and graduate. The main focus is getting that degree."
Walters has one last go at Mehlville, and the Panthers have high hopes. They hosted a home playoff game last season for the first time in a long time. There have been some lean times for the once mighty Mehlville, but the hope is with a strong returning core and an outstanding left tackle they can make some noise in the postseason.
"We don't want to match what we did last year. We want to go to that next step," Walters said. "We need to win a home district game and keep going from there."
2019-20 Post-Dispatch Super 30 preseason countdown
2019-20 Post-Dispatch preseason Super 30 countdown
No. 1: Teriyon Cooper, Pattonville, ATH
No. 2: Antonio Doyle, Lutheran North, LB
No. 3: Jordan Johnson, De Smet, WR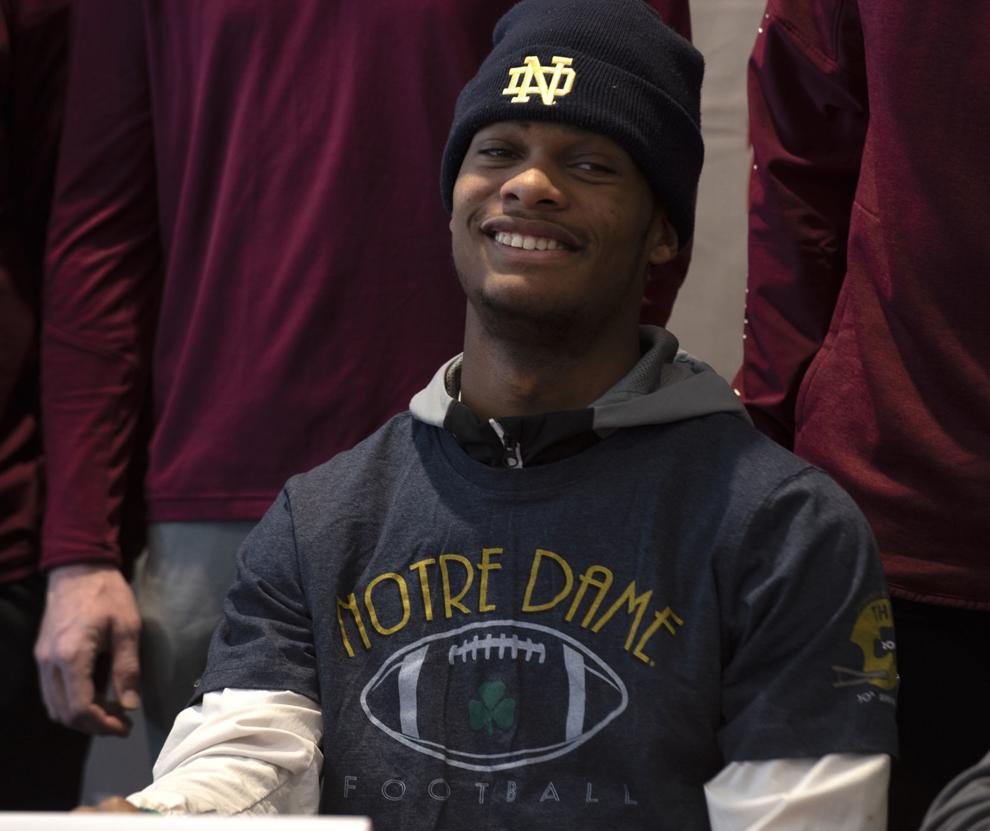 No. 4: Antonio Johnson, East St. Louis, S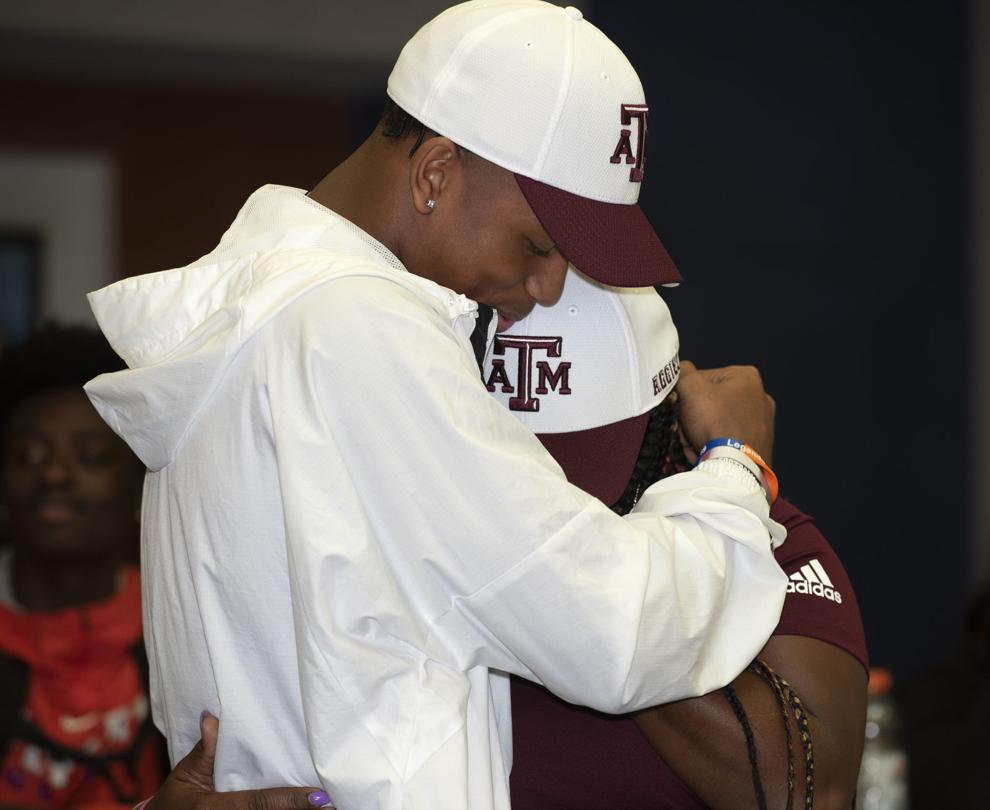 No. 5: Itayvion Brown, Lutheran North, WR/LB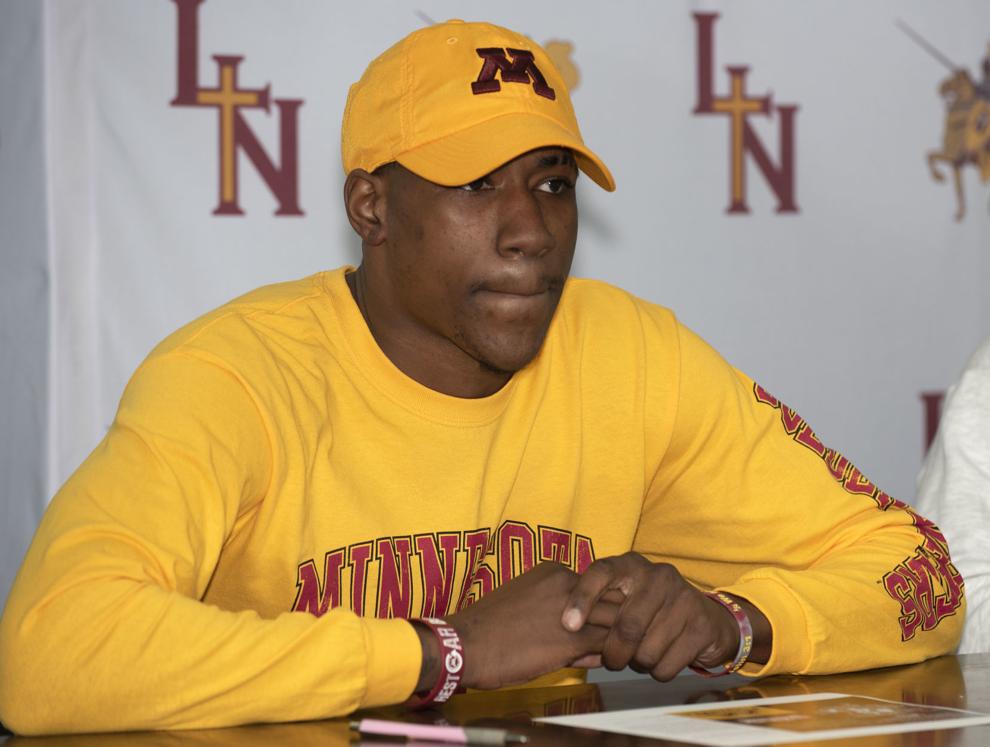 No. 6: Reggie Love, Trinity, RB
No. 7: Noah Arinze, Webster Groves, DE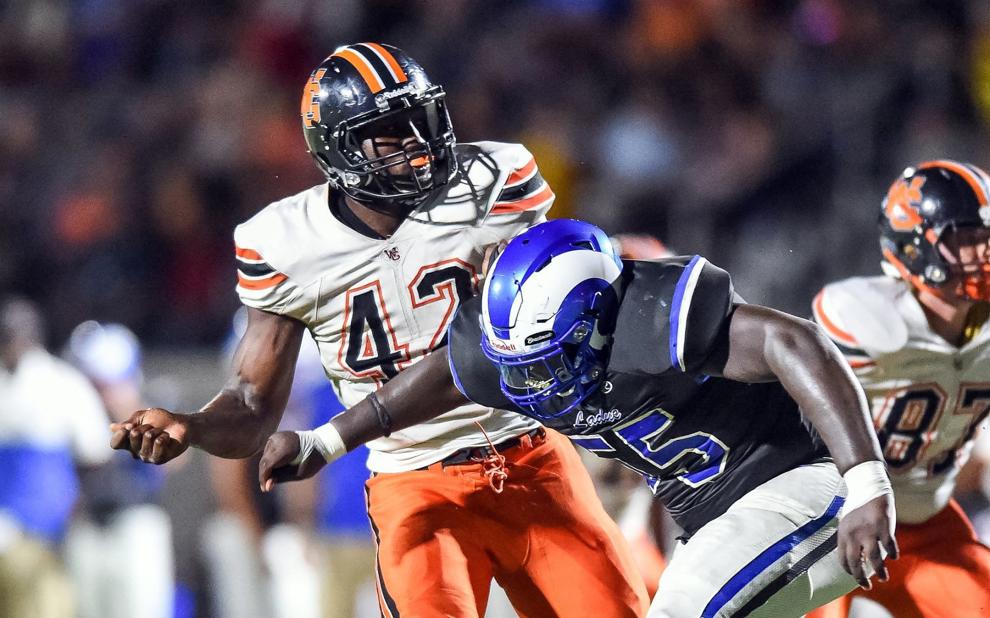 No. 8: Joe Moore III, Cardinal Ritter, DE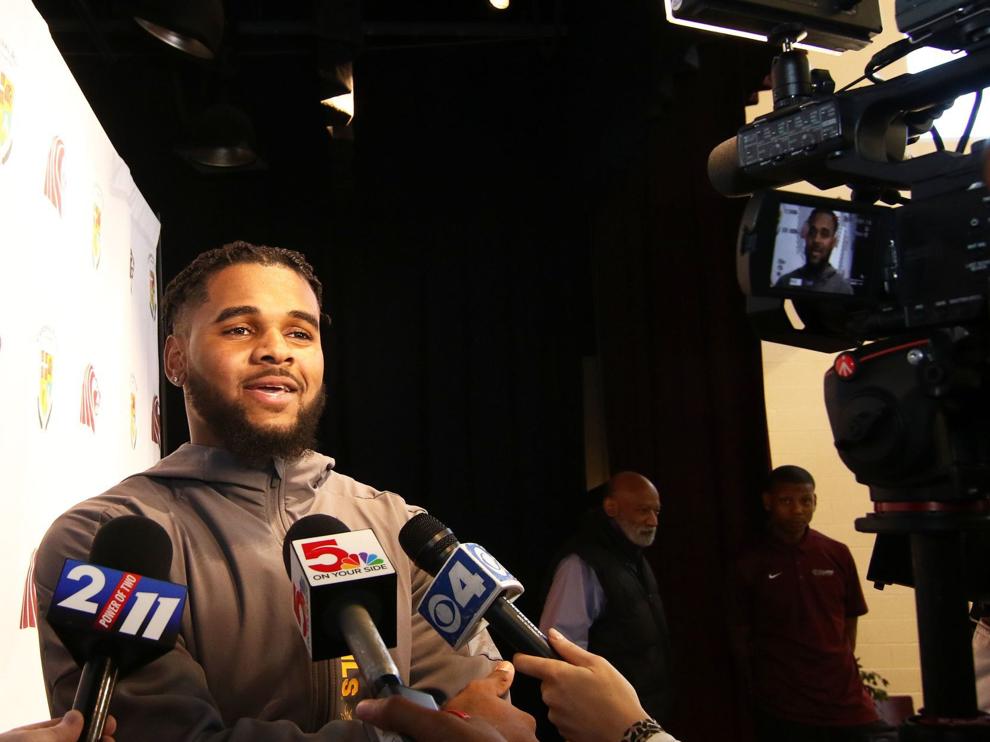 No. 9: Lanell Carr, De Smet, LB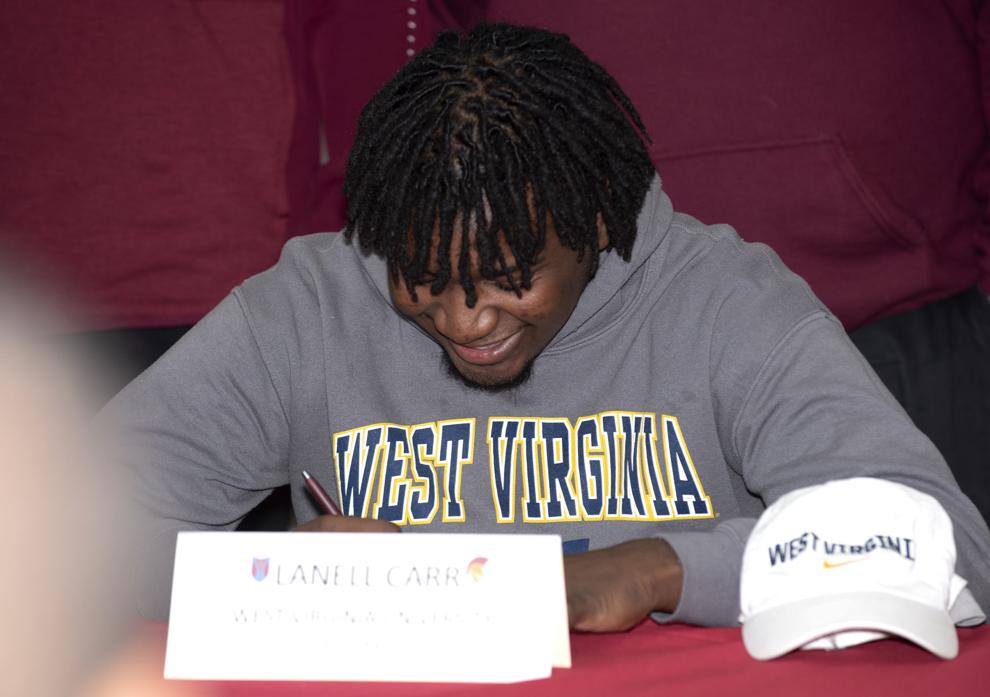 No. 10: Javontez Spraggins, East St. Louis, OL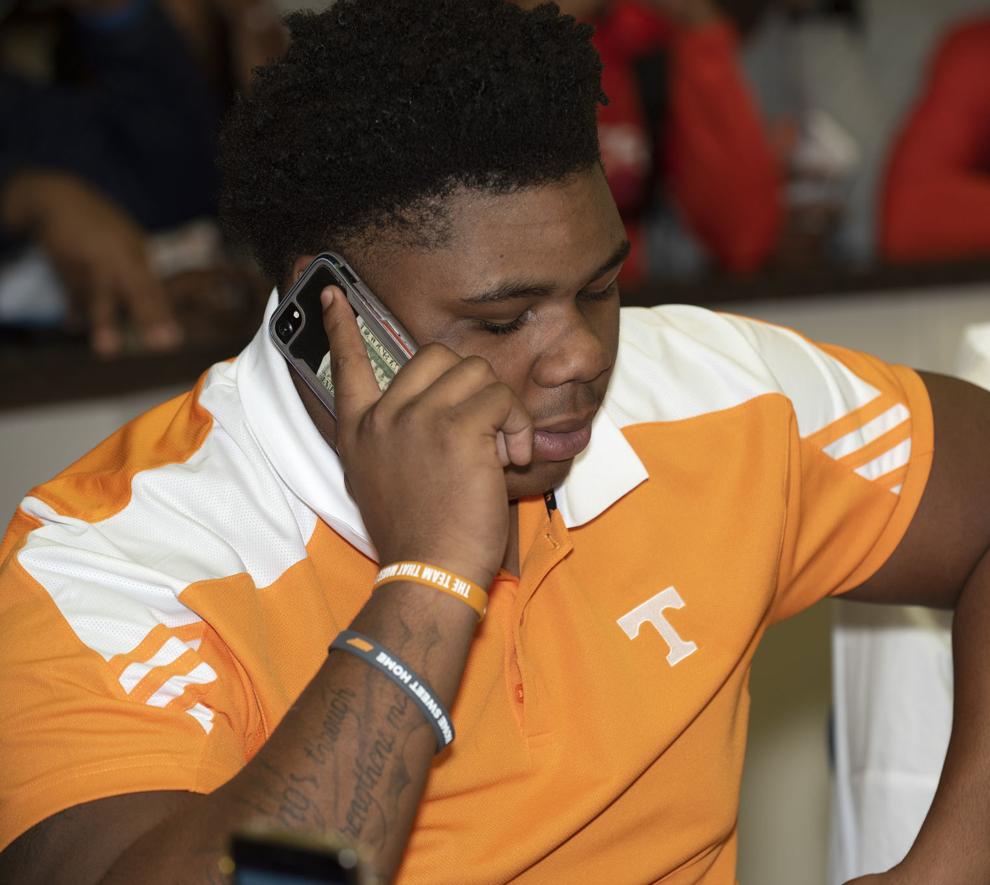 No. 11: Kevin Tyler, Ritenour, OL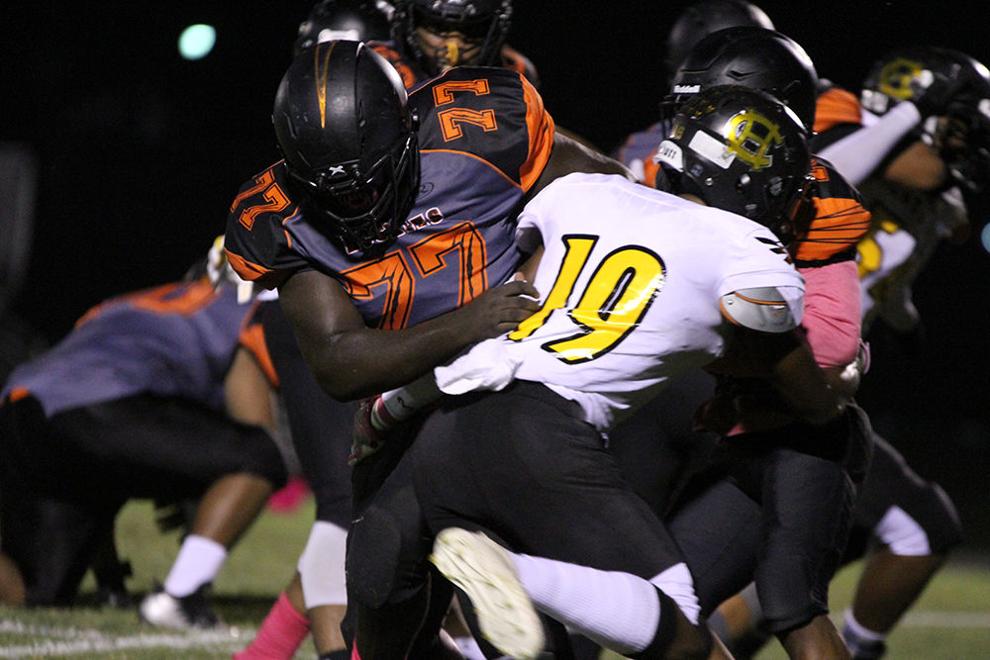 No. 12: Jalen St. John, Trinity, OL
No. 13: Kevon Billingsley, East St. Louis, DT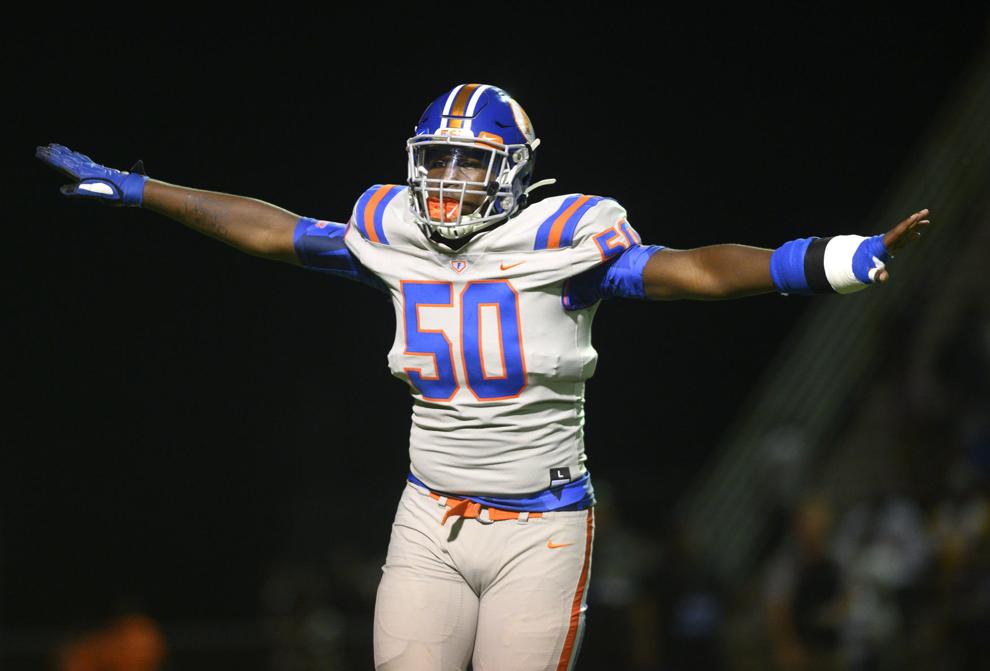 No. 14: James Frenchie, Trinity, WR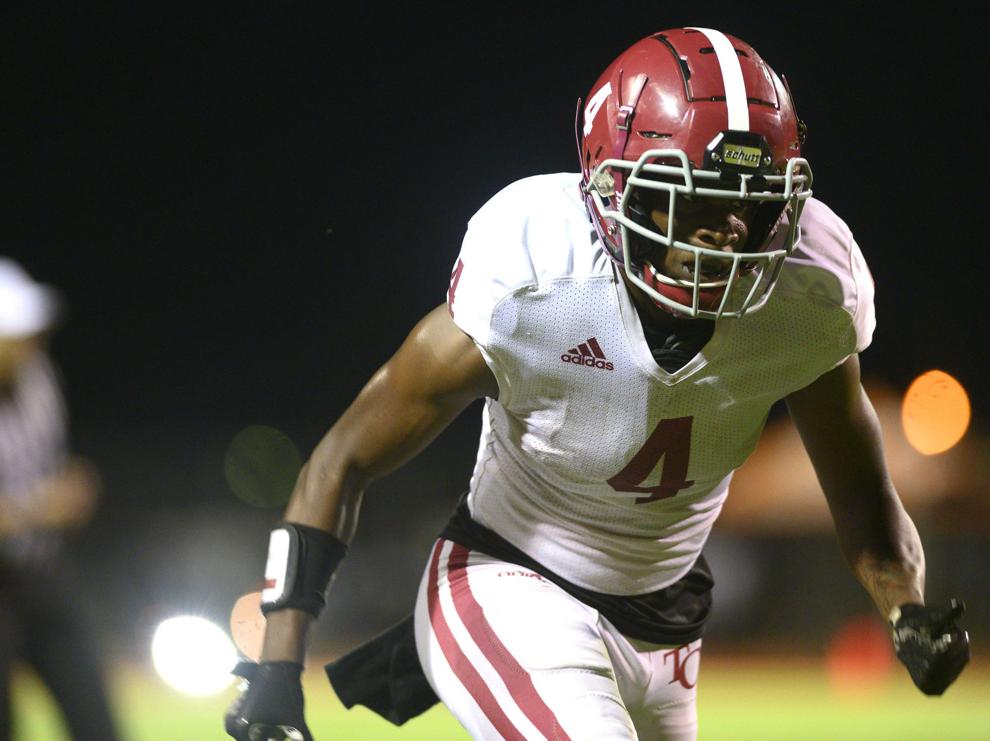 No. 15: Lawaun Powell Jr., East St. Louis, WR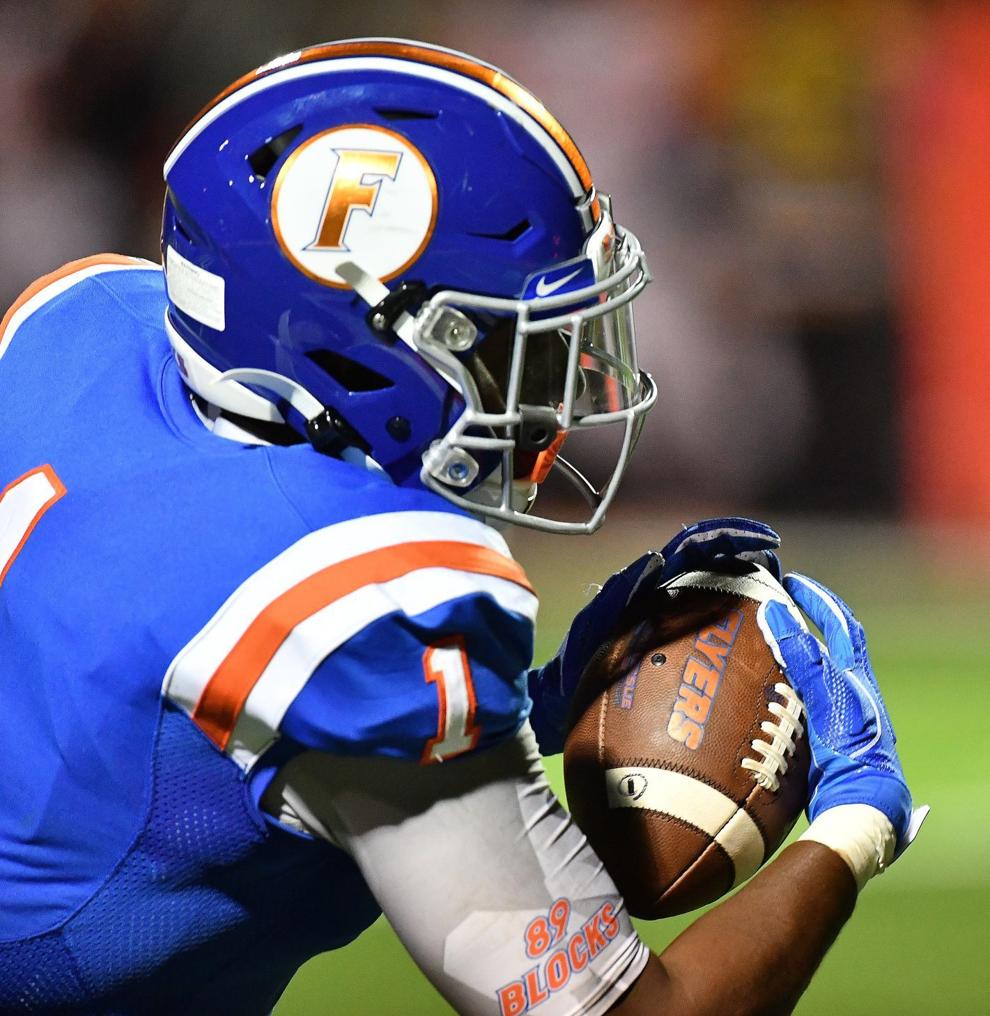 No. 23: Mekhi Hagens, Cardinal Ritter, QB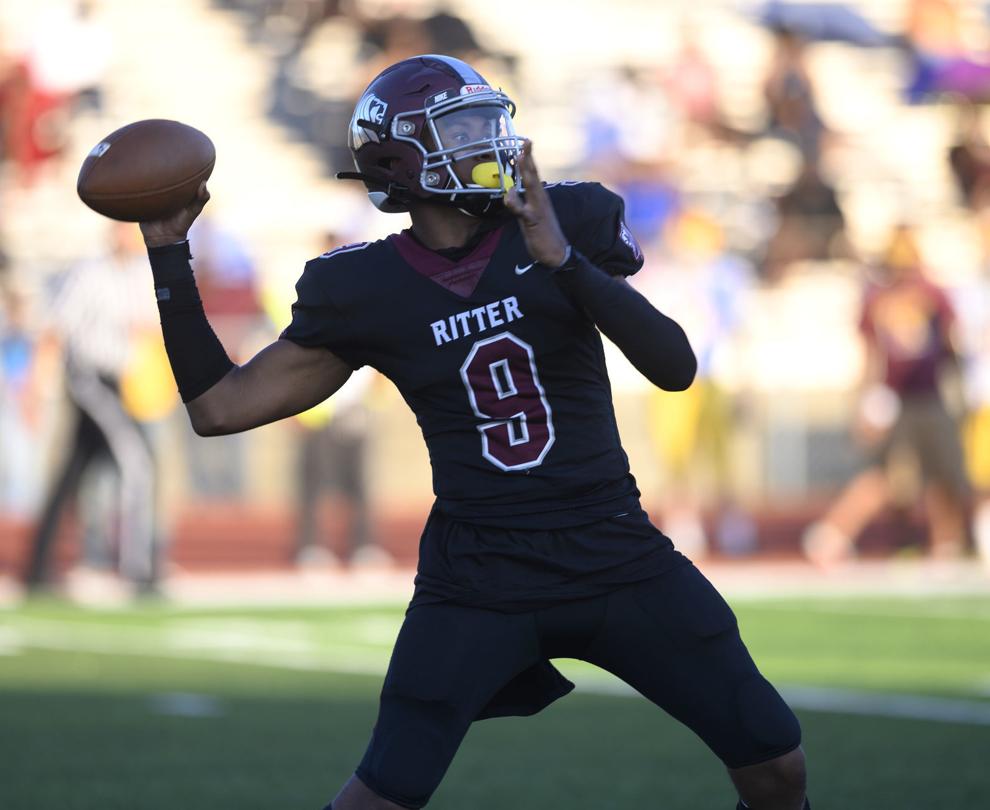 No. 19: Traevon Williams, Hazelwood West, OL
No. 17: Jay Maclin, Kirkwood, WR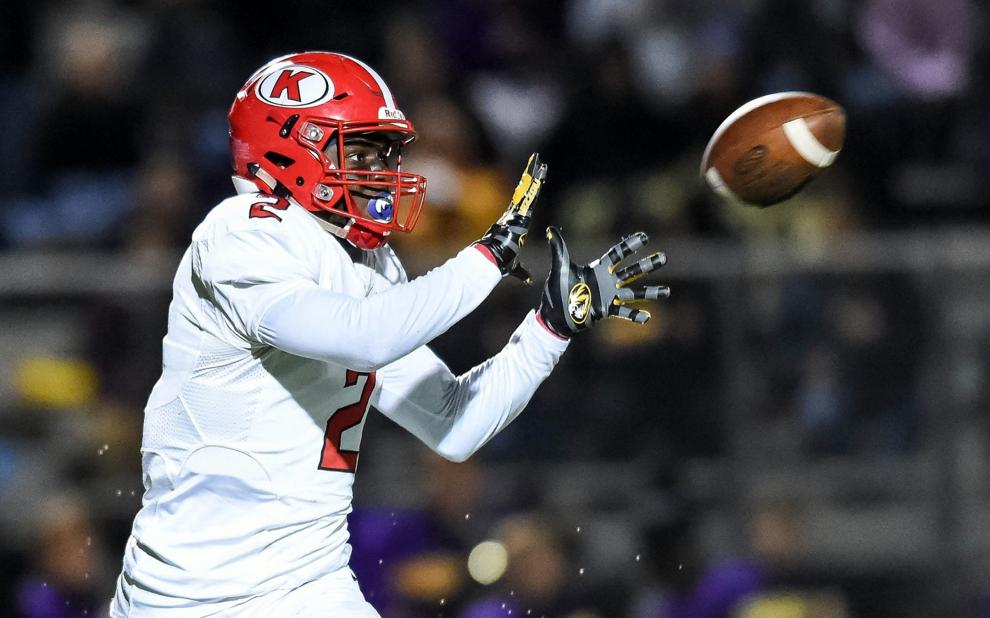 No. 18: Brady Feeney, CBC, OL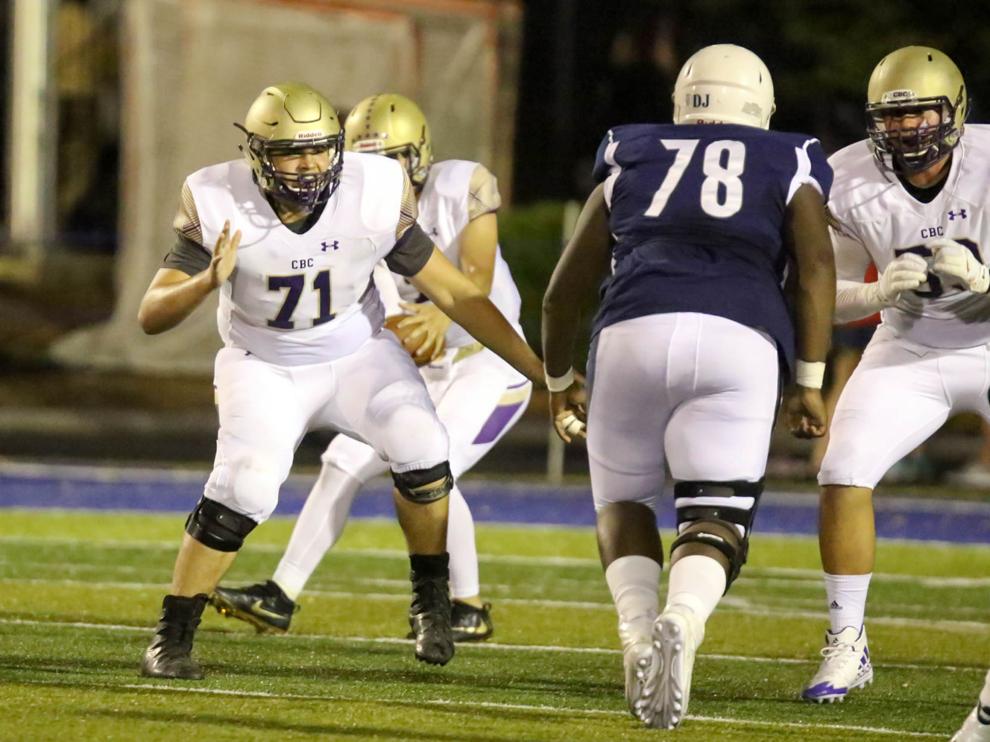 No. 21: Mitchell Walters, Mehlville, OL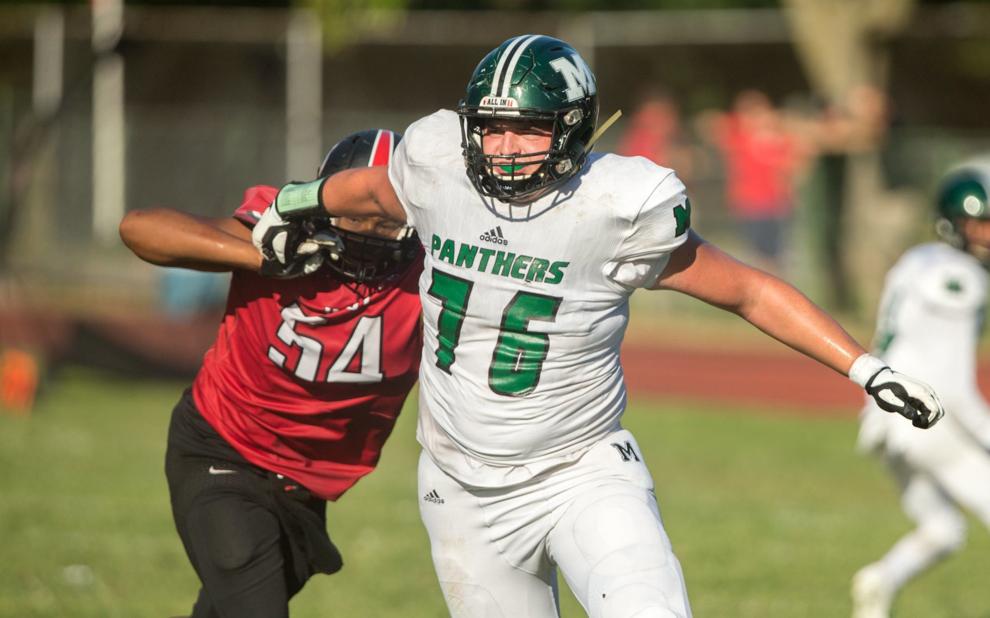 No. 20: Drake Heismeyer, Francis Howell, OL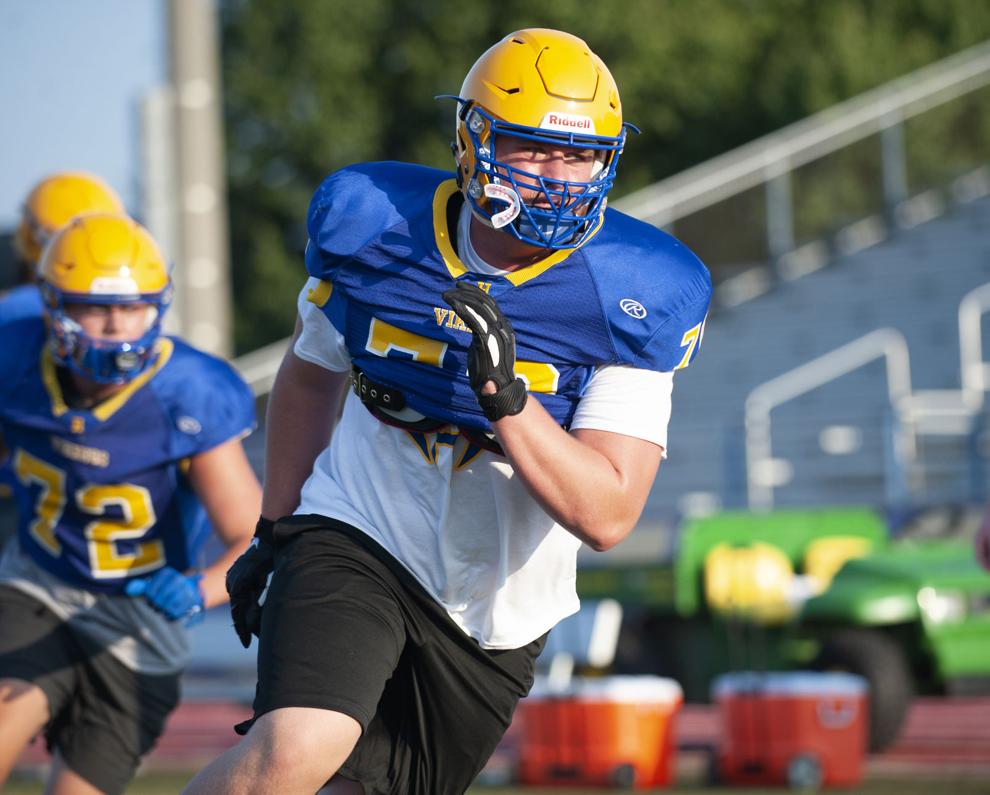 No. 22: Josh Baker, Eureka, OL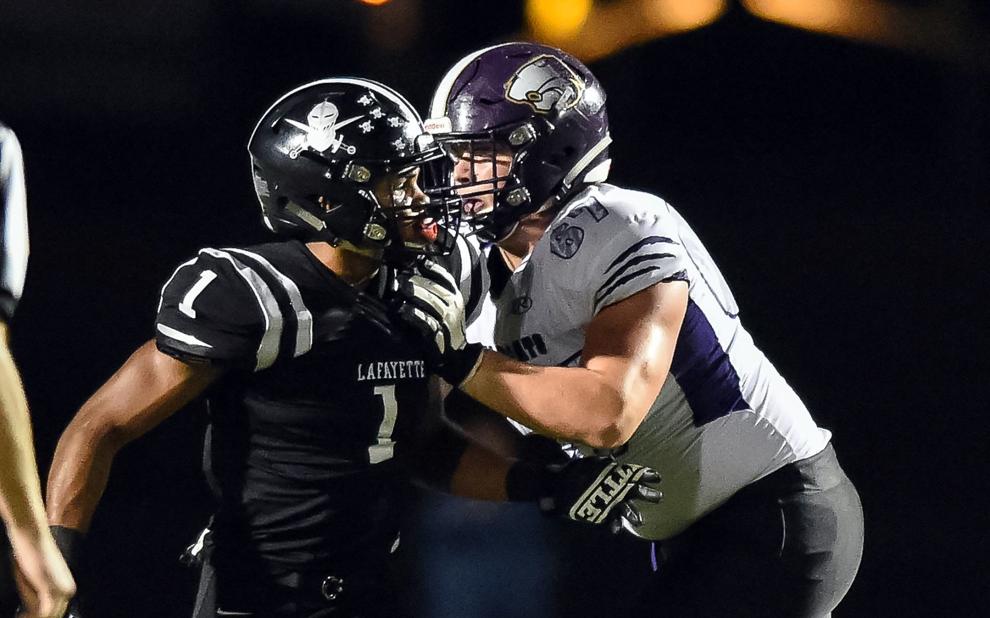 No. 24: Armon Wallace, De Smet, DT
No. 29: Demetrius Washington, Riverview Gardens, WR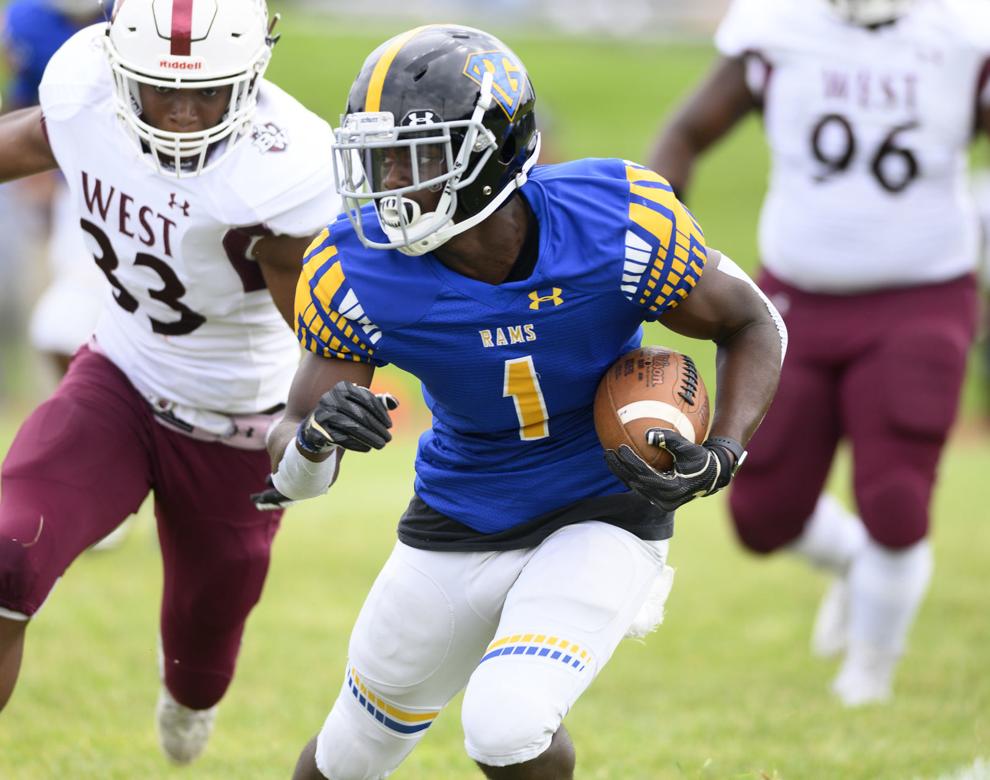 No. 25: Cam Griffin, Lutheran North, DB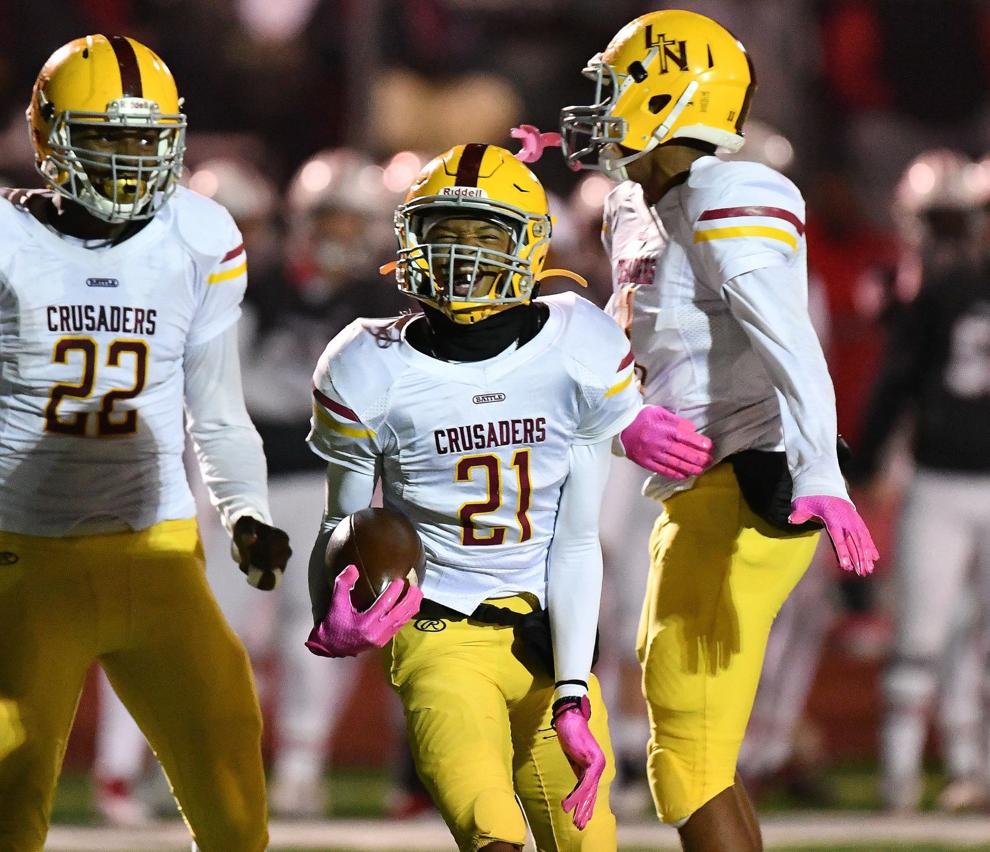 No. 16: Brady Cook, Chaminade, QB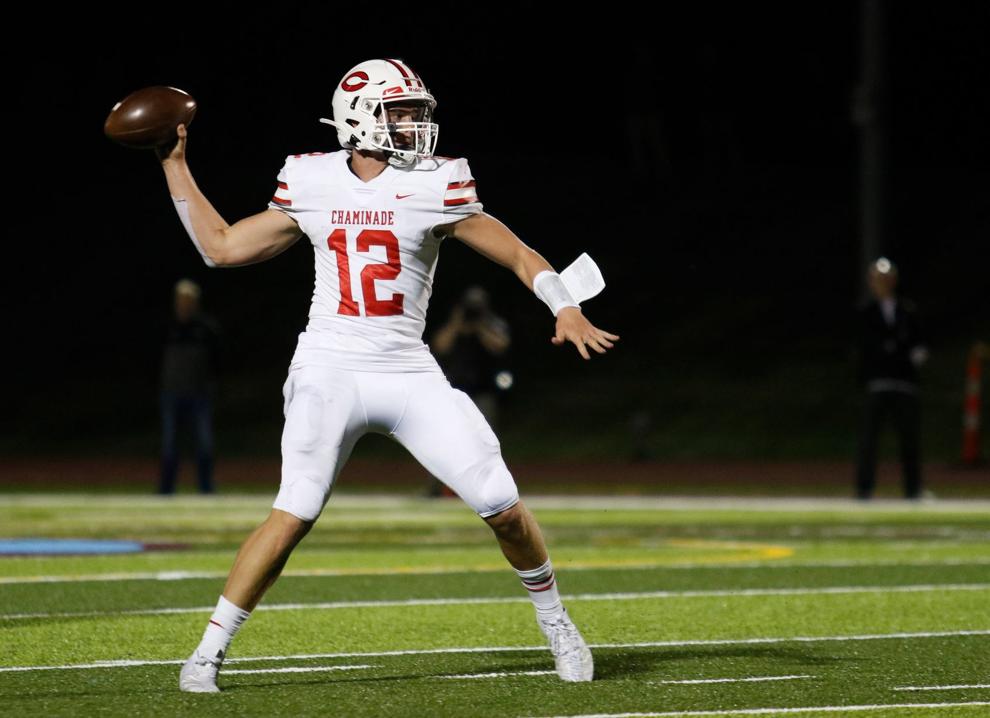 No. 26: TJ Rush, Trinity, S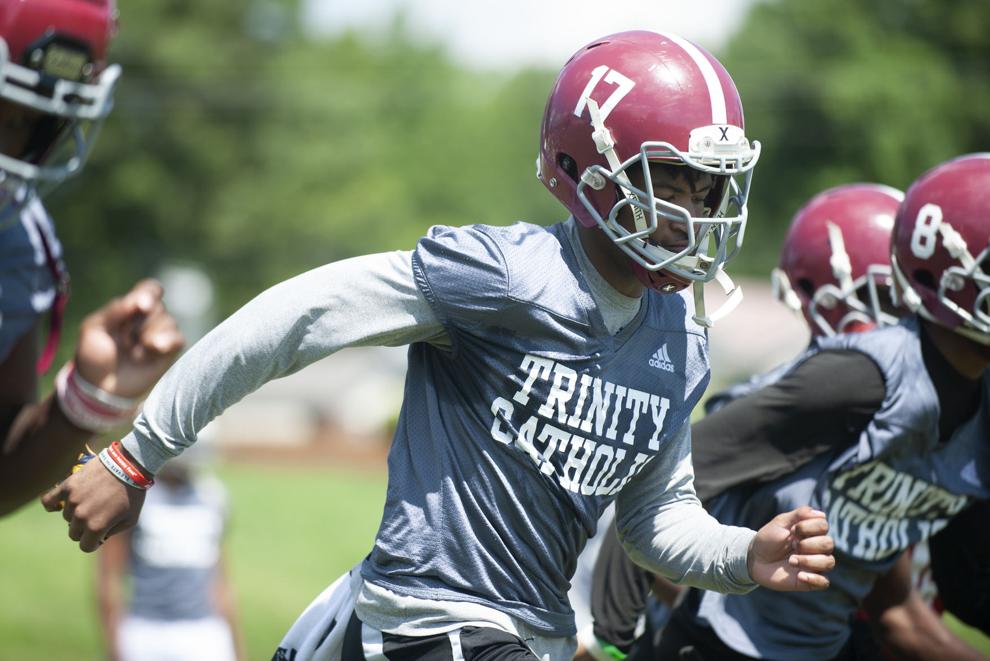 No. 28: Martez Poynter, Trinity, DL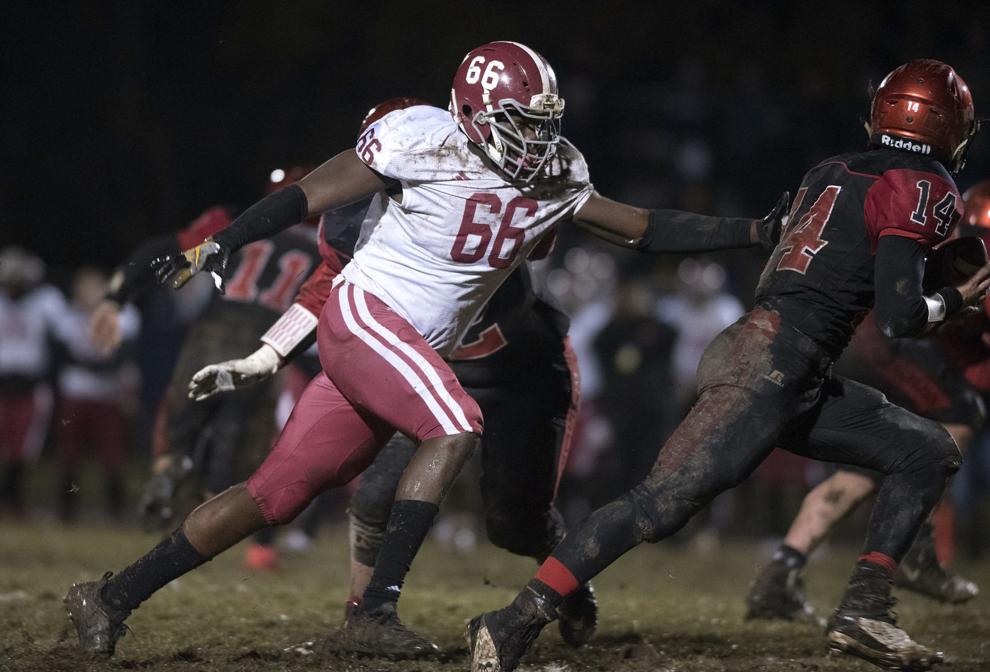 No. 27: Latrez Shelton, Cardinal Ritter, CB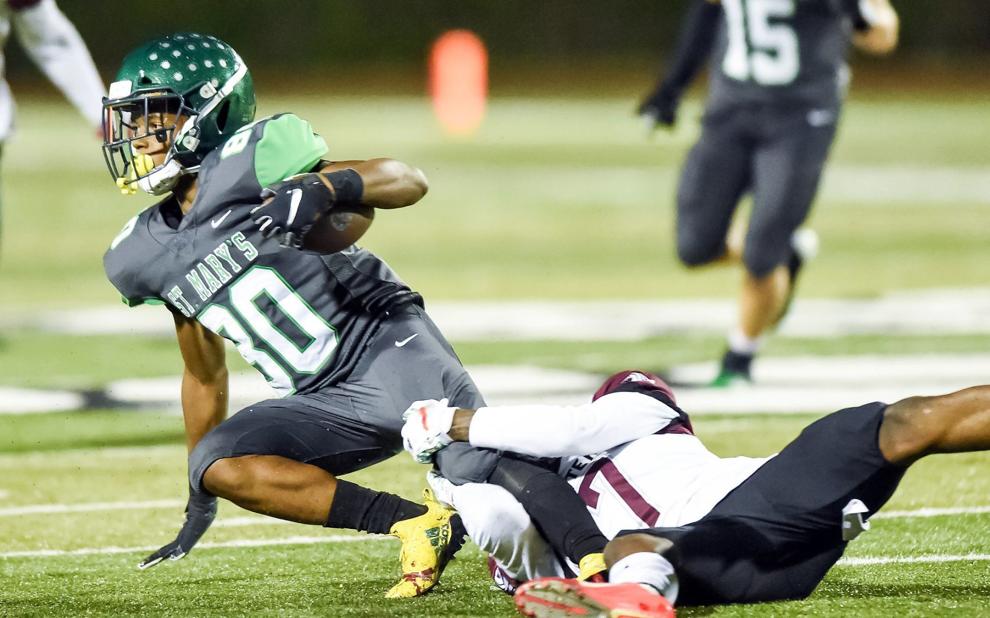 No. 30: Jake Seidel, Seckman, OL