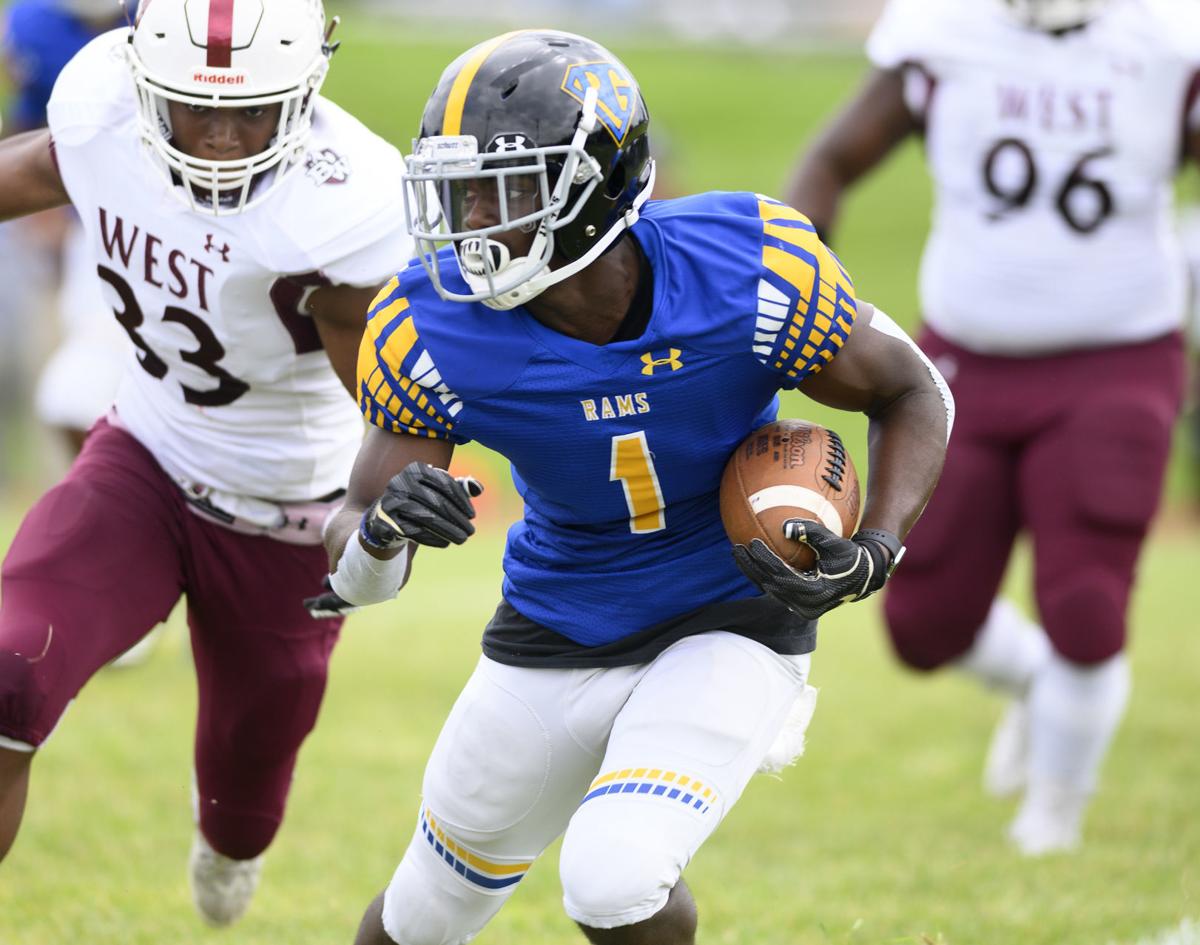 "Is this what I really want?"
At the time a sophomore receiver at Riverview Gardens in his first season of varsity football, Washington's world had just been rocked by a legal, albeit bone-crushing, hit. If he had doubts about his future in the game, this is when they'd be strongest.
Washington quit football as kid once before only to be lured back when he reached high school. He decided in that moment that this was what he wanted even if it hurt. Football showed him something about himself and he liked what he saw.
"I felt like it was a life-changing experience for real," Washington said. "It builds your character and makes you see where your heart is at."
Now a senior, Washington's heart is fully invested in a game he didn't love for a long time. He was a basketball player and his early childhood dreams revolved around the court and an NBA career. Reality crashed over him as he grew older. Basketball was not going to take him where he wanted to go.
"I wasn't top notch, I felt it wasn't going to work out the way I wanted it to work out," Washington said. "I guess I chose the right route."
It's a route that has plenty of twists and turns to come.
Washington is No. 24 on the Post-Dispatch Super 30 countdown of the top high school senior prospects. At 6-foot-1 and 195 pounds with speed to burn and good hands, Washington has all the things on paper college coaches lust after.
"It's his physical presence," Riverview coach Lee Brown said. "They look at the measurables."
The measurables are nearly all they can look at. Riverview Gardens struggled to a 1-9 record last fall and Washington was limited in his impact. He caught three passes for 57 yards and a touchdown and rushed five times for 15 yards. There is little to no tape showing what Washington can do on the field. Instead, he's had to go about proving himself one camp, one workout and one visit at a time.
"It's not really on the film," Washington said. "I'm showing them in person."
Washington traveled to a number of schools in the spring and summer where he worked out for coaches. He performed admirably at recruiting camps. He's done workouts for coaches when they drop by Riverview Gardens just so they can see what he can do. They have come away impressed.
"They say they didn't know his route running was that polished or his hands were that good," Brown said. "He's gaining some momentum."
The film might be light but word of mouth and Washington's work at camps has brought a parade of college coaches to Riverview Gardens. Brown said there were 20 coaches on campus to see Washington this spring. There's a buzz about him, a buzz he hopes will lead to more opportunities. Washington has a smattering of NCAA Division I scholarship offers including Ball State, Tennesee-Martin and Toledo. He thinks the bigger schools that have shown him interest are waiting. Their hesitance could be to see if Washington will qualify academically. After not prioritizing his school work, Washington is now on a new path. In the spring, as his recruitment blossomed, he knuckled down in class.
"I went dumb hard last semester," he said.
He's taken the ACT numerous times in an effort to achieve the requisite score. He went to summer school to earn more credits and improve his grade point average.
"This summer he's done what we've asked," Brown said. "He's done quite a bit over the last six or seven months."
Washington is burning to take advantage of the opportunity in front of him. He understands a college education could change his life. He can't let that pass him by which is why he's worked to get his academic record on par with his athletic talents.
"I feel if I was to say 'forget it' and not do the work, I'll be another statistic," Washington said. "The colleges started coming at the right moment. I've got to get the grades."
On the field, Washington is confident the Rams will better this fall. Brown and a new coaching staff were installed in the offseason. Washington said the changes have been dramatic, from the way the Rams warm up to the playbook they've been tasked with memorizing.
"Our offense has changed a lot," he said. "It's made to break down the defense."
Washington knows he'll be a marked man when he steps to the line of scrimmage. Opponents are going to assign him to their best defender. Washington welcomes it because it means his teammates will have the chance to show what they can do.
"You're going to have to guard everybody," he said. "My boys are going to take off and we're going to win for real."
Washington's plan is to have a successful senior year and then figure out his next move. He's confident more offers will come after he shows what he can on the field and continues to grind in the classroom. Washington is thankful for the options he has in front of him. He doesn't take for granted what a scholarship offer means.
"It really means something to me they want me to come to their school," Washington said. "It's an out-of-this-world feeling."
2019-20 Post-Dispatch Super 30 preseason countdown
2019-20 Post-Dispatch preseason Super 30 countdown
No. 1: Teriyon Cooper, Pattonville, ATH
No. 2: Antonio Doyle, Lutheran North, LB
No. 3: Jordan Johnson, De Smet, WR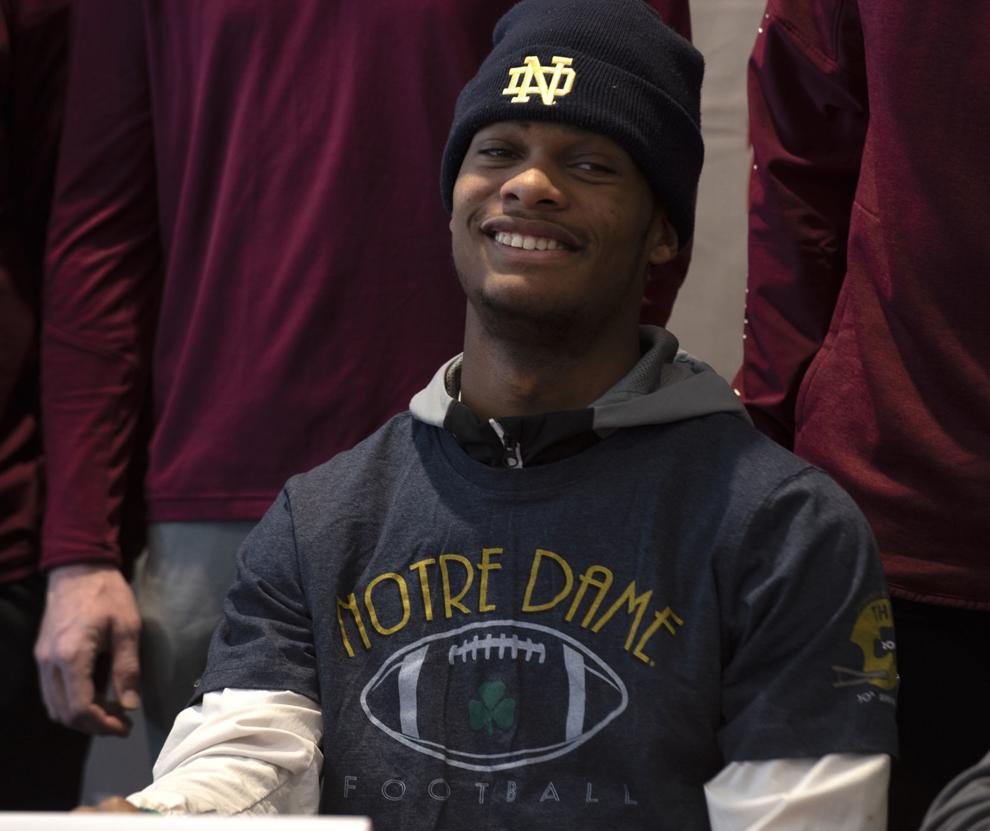 No. 4: Antonio Johnson, East St. Louis, S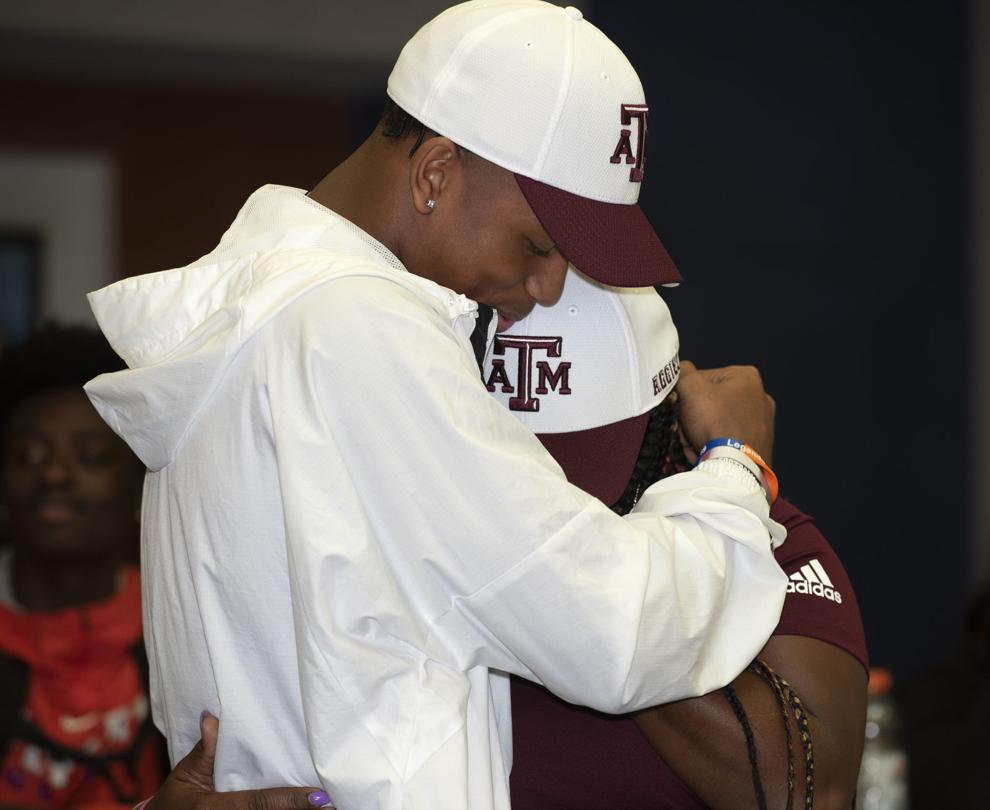 No. 5: Itayvion Brown, Lutheran North, WR/LB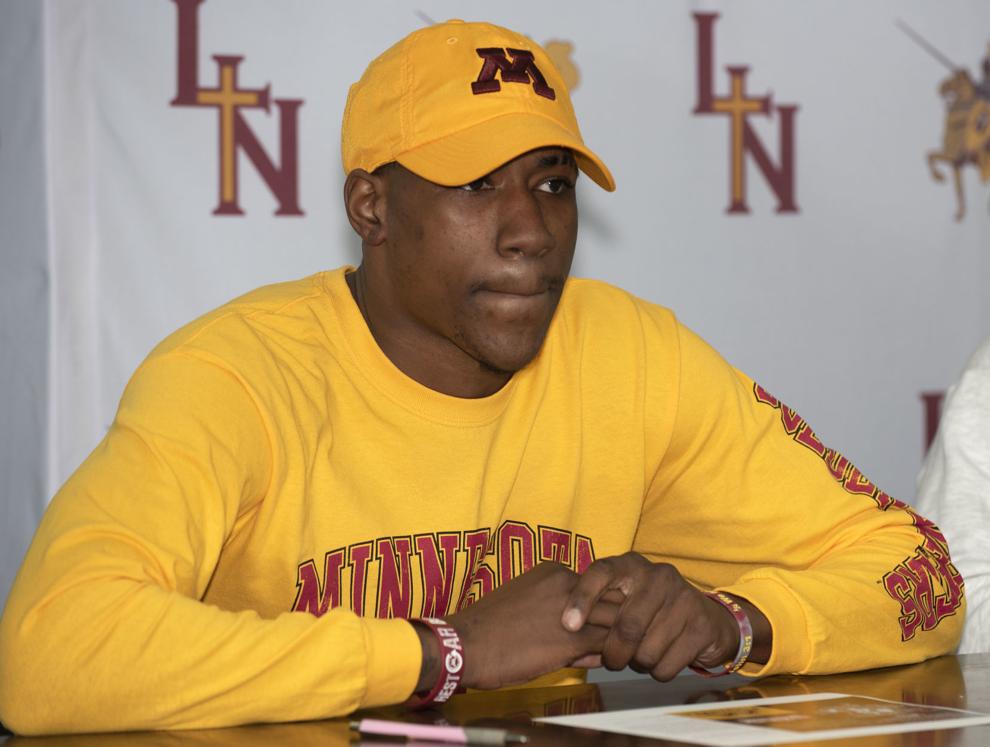 No. 6: Reggie Love, Trinity, RB
No. 7: Noah Arinze, Webster Groves, DE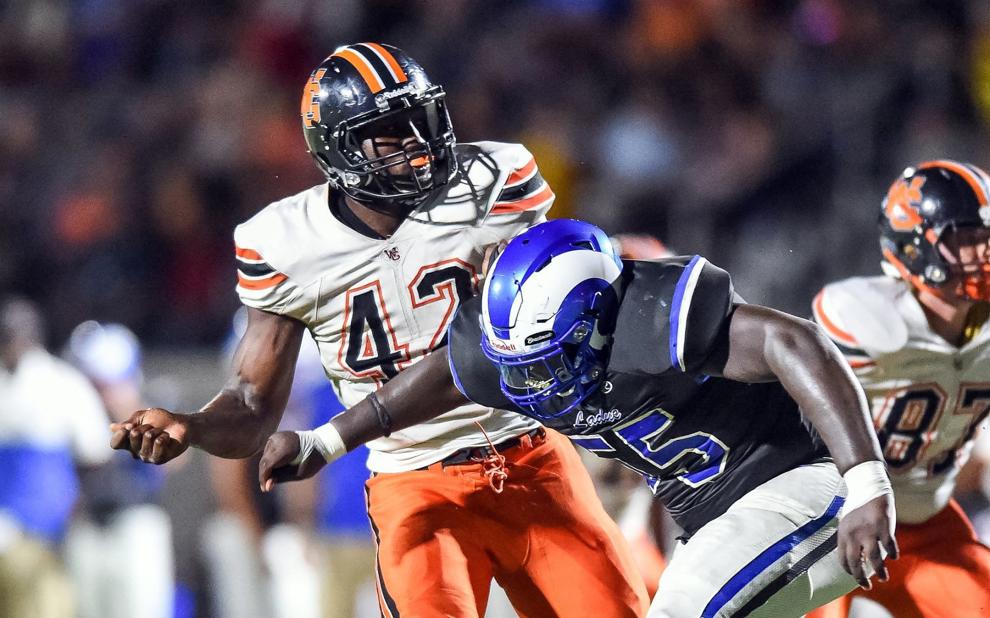 No. 8: Joe Moore III, Cardinal Ritter, DE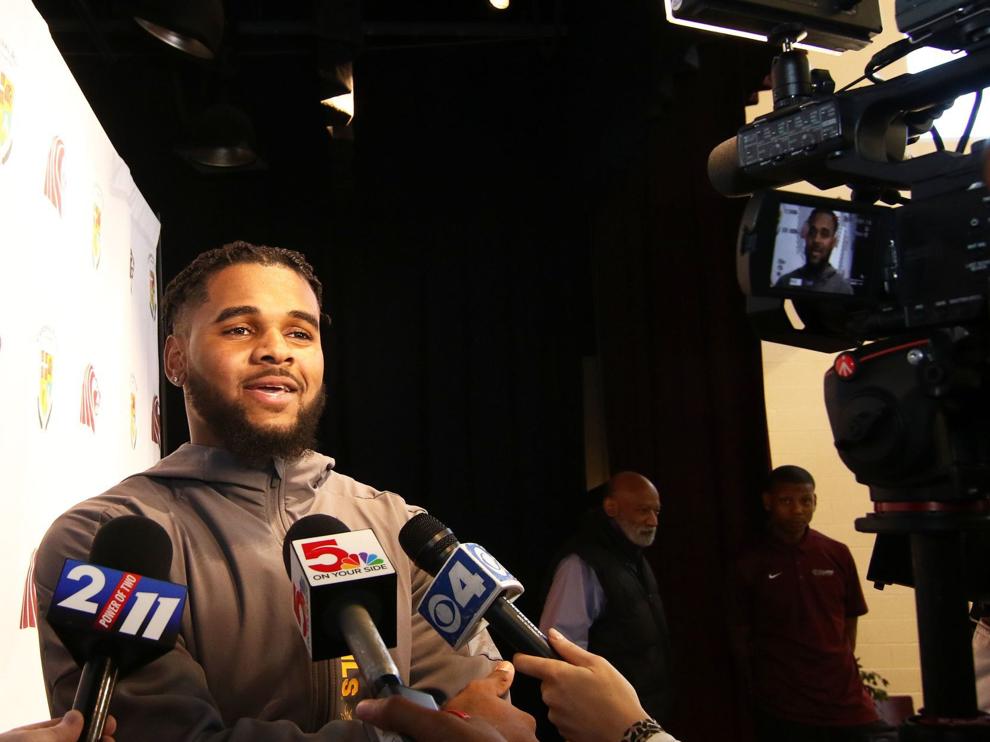 No. 9: Lanell Carr, De Smet, LB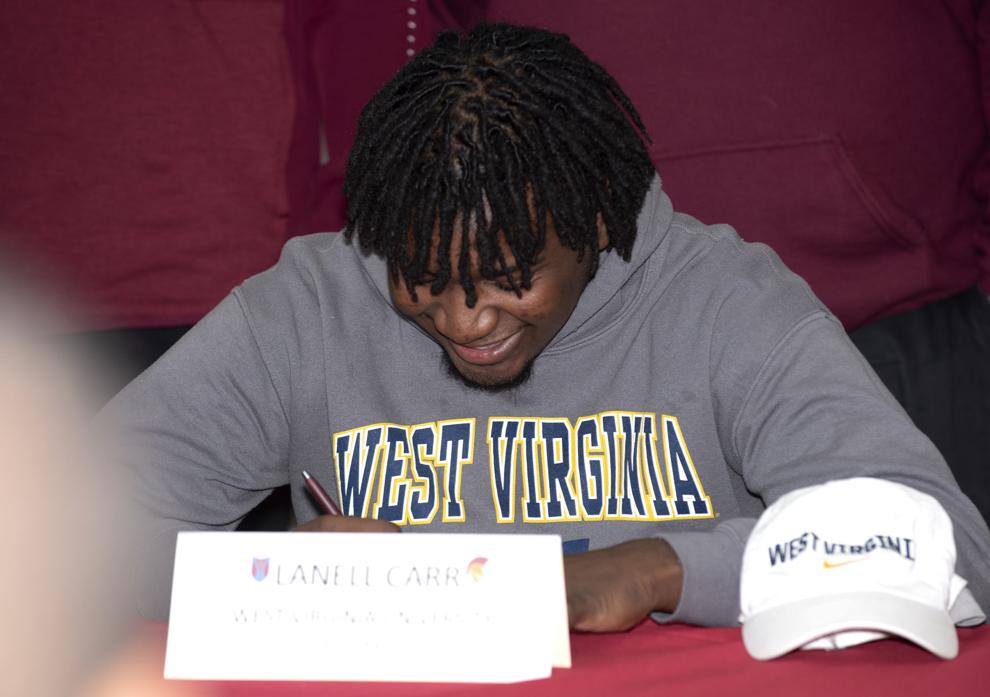 No. 10: Javontez Spraggins, East St. Louis, OL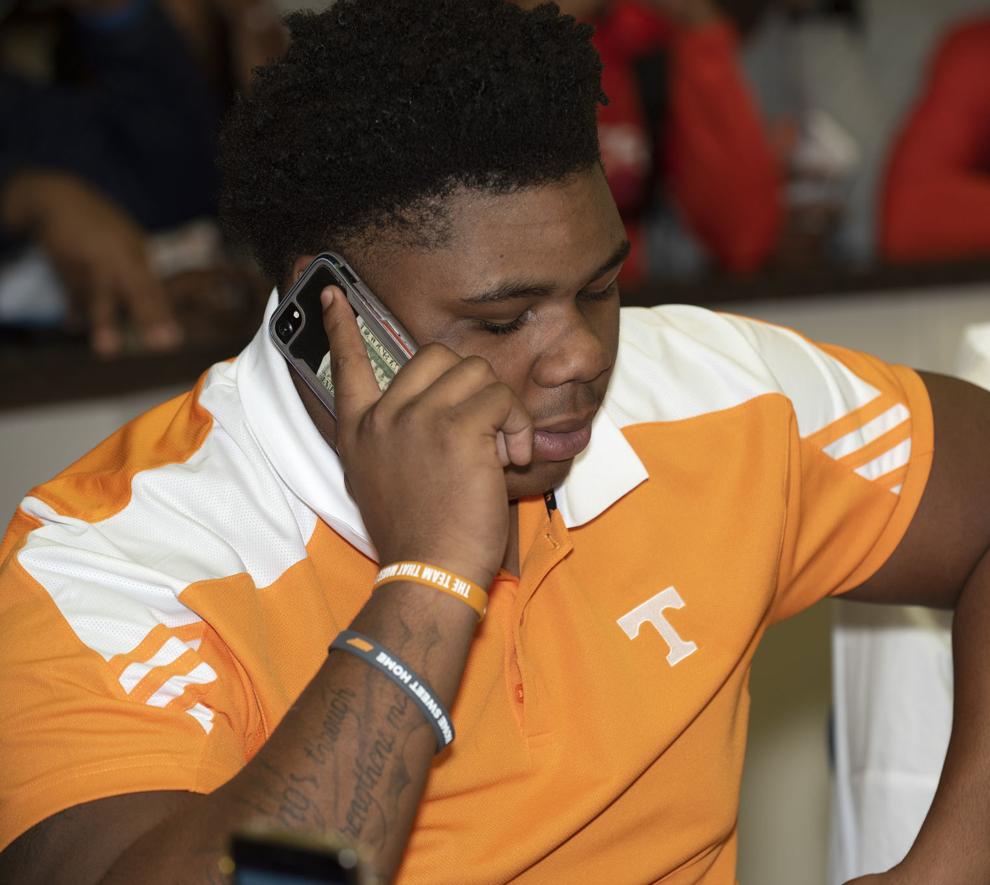 No. 11: Kevin Tyler, Ritenour, OL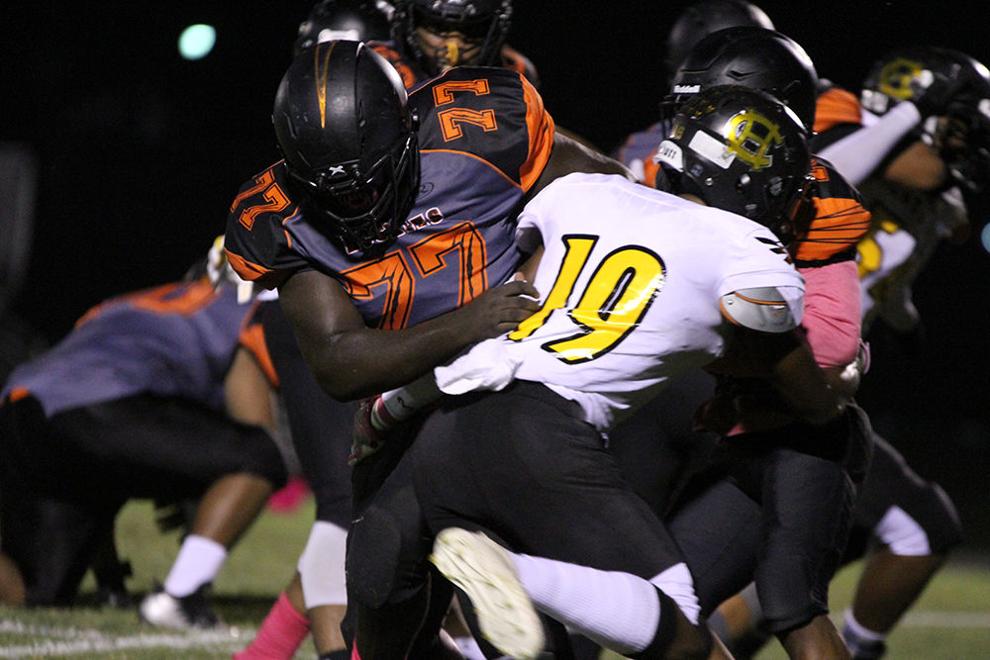 No. 12: Jalen St. John, Trinity, OL
No. 13: Kevon Billingsley, East St. Louis, DT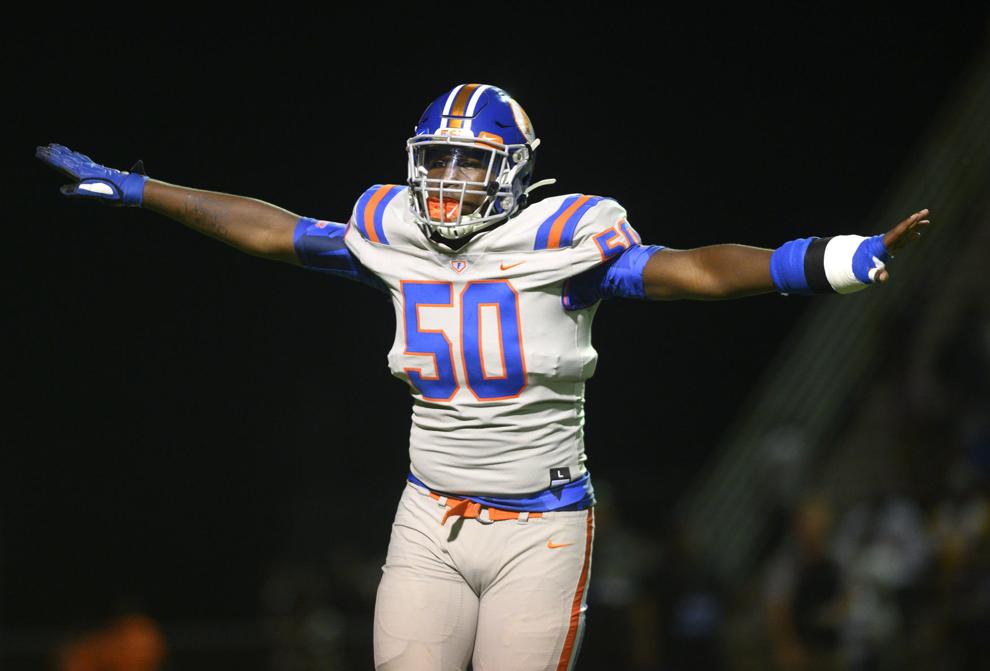 No. 14: James Frenchie, Trinity, WR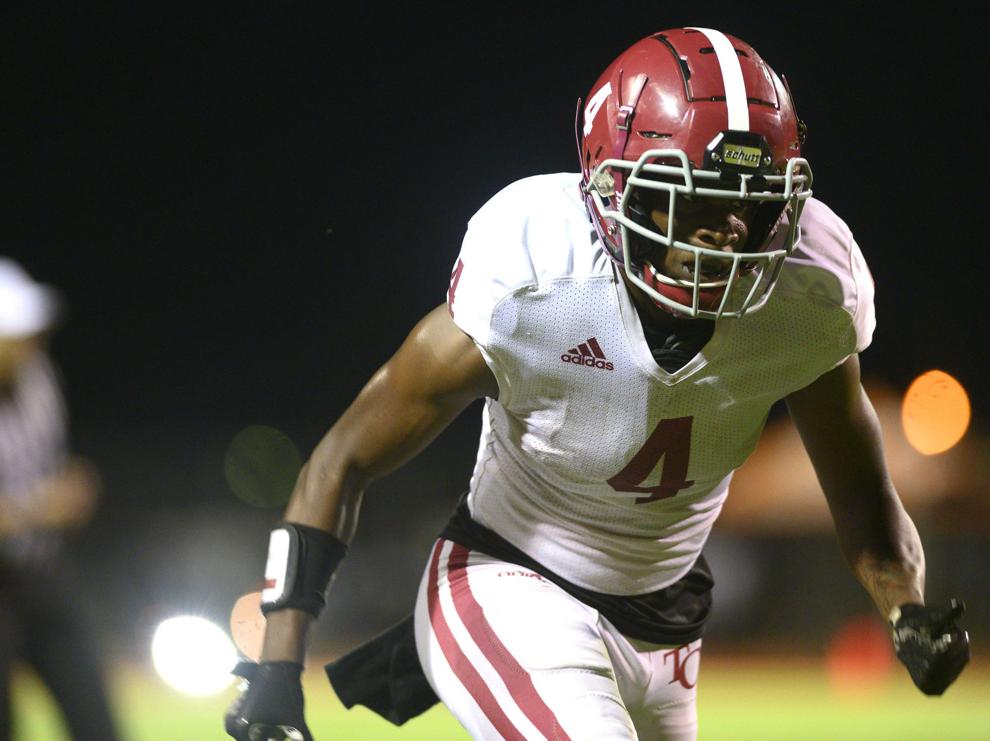 No. 15: Lawaun Powell Jr., East St. Louis, WR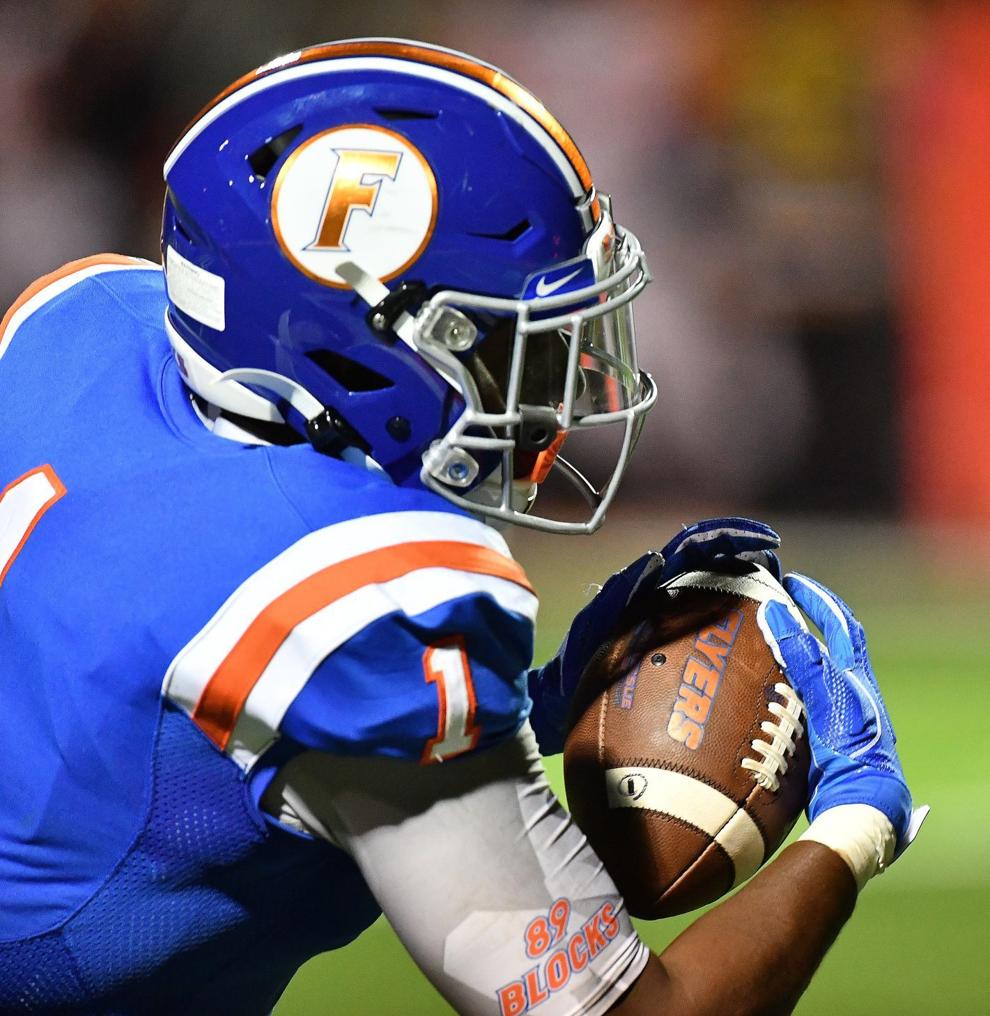 No. 23: Mekhi Hagens, Cardinal Ritter, QB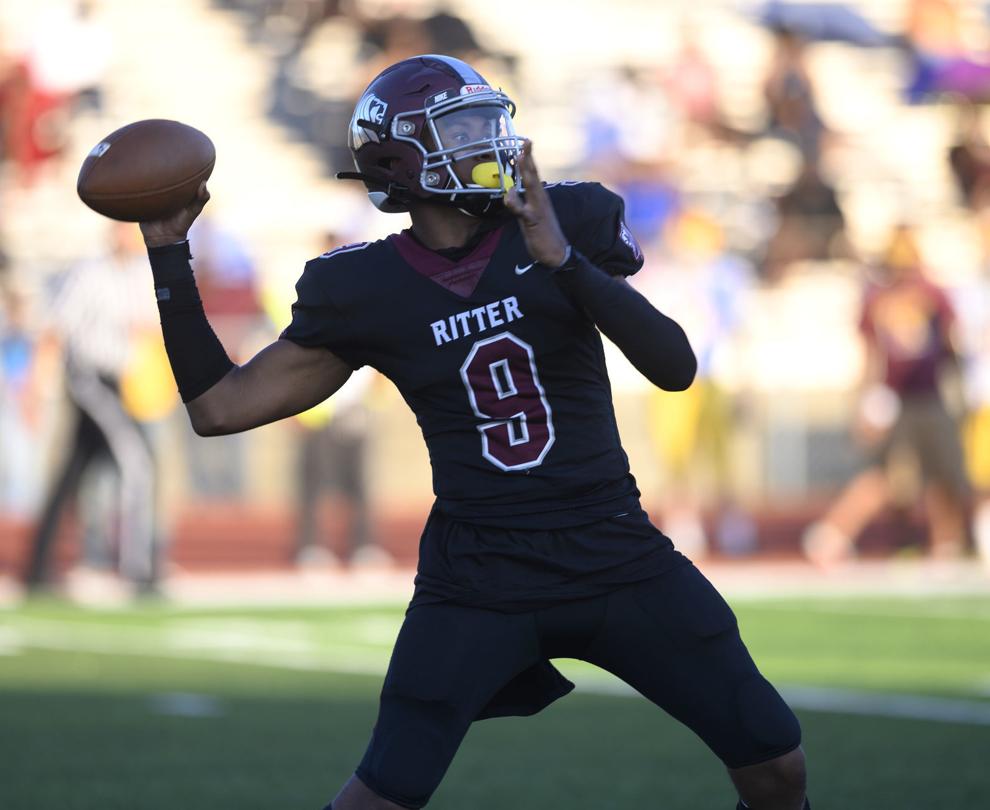 No. 19: Traevon Williams, Hazelwood West, OL
No. 17: Jay Maclin, Kirkwood, WR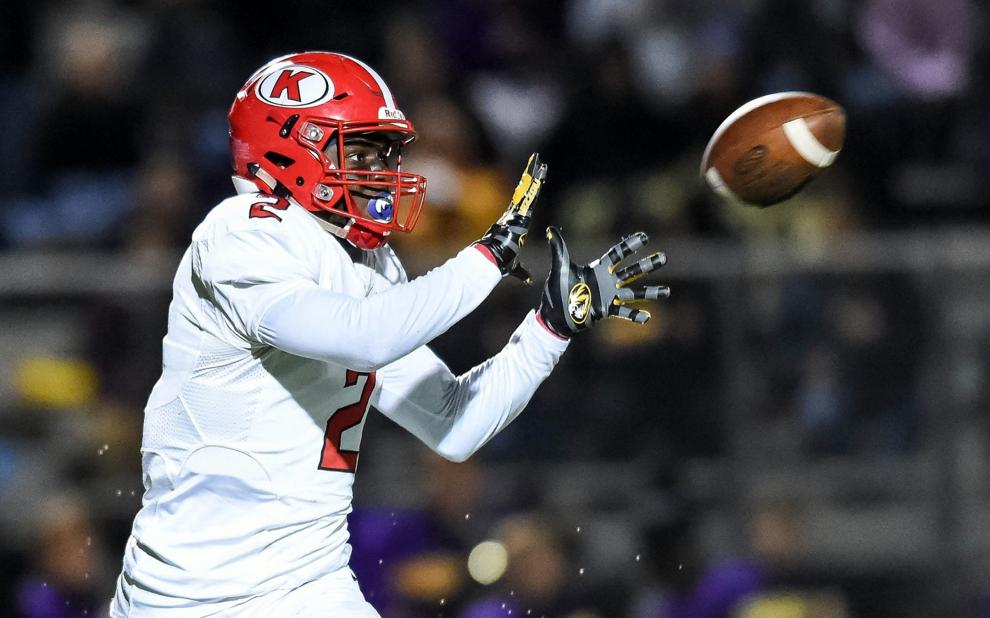 No. 18: Brady Feeney, CBC, OL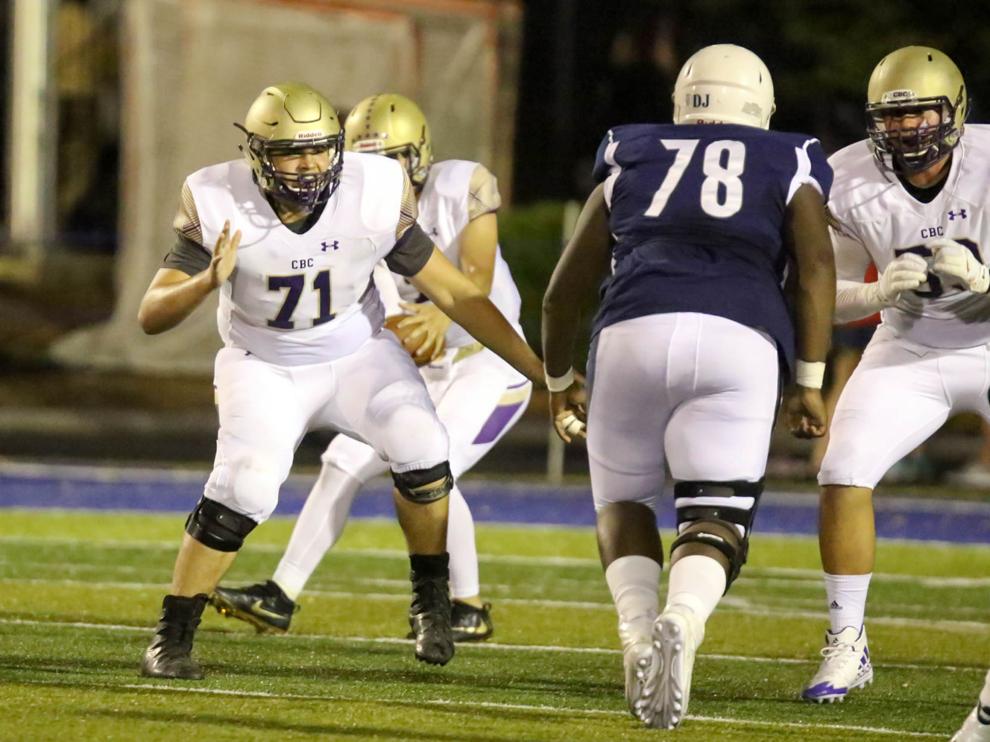 No. 21: Mitchell Walters, Mehlville, OL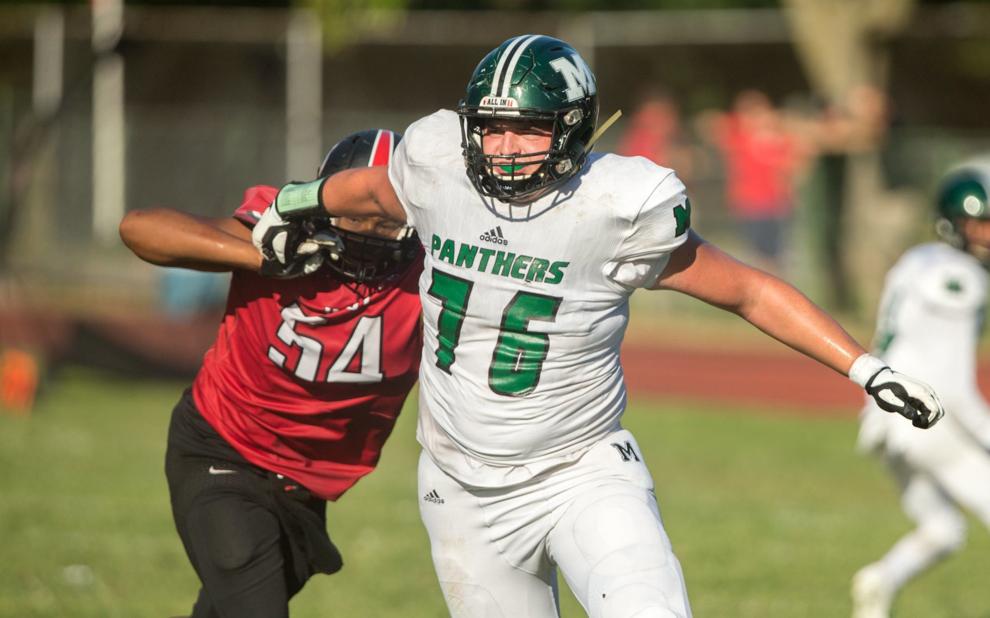 No. 20: Drake Heismeyer, Francis Howell, OL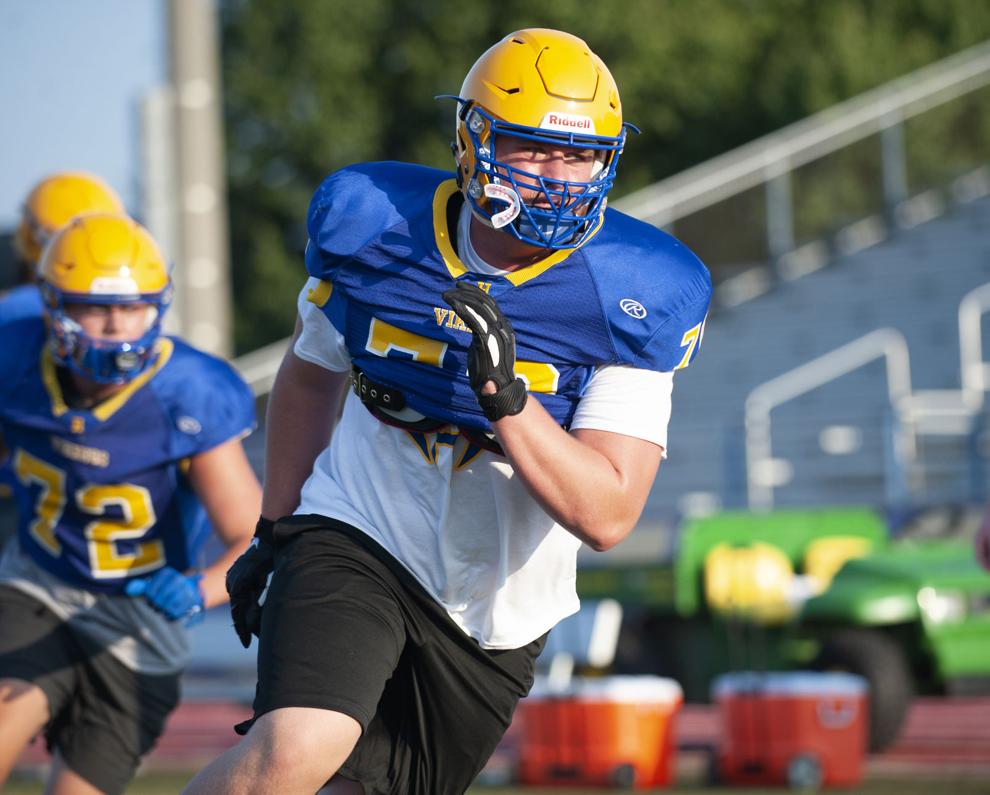 No. 22: Josh Baker, Eureka, OL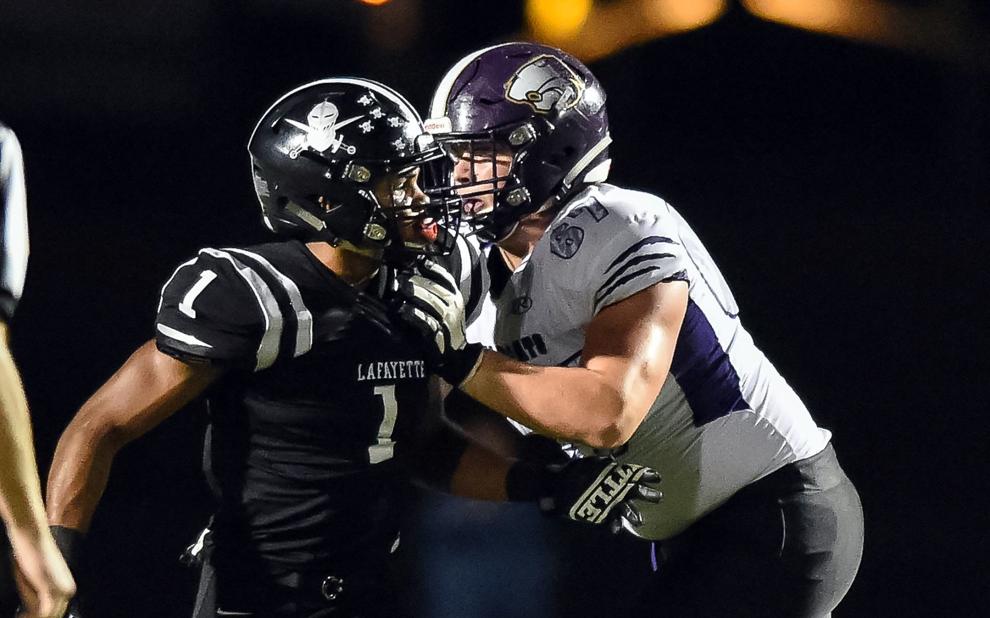 No. 24: Armon Wallace, De Smet, DT
No. 29: Demetrius Washington, Riverview Gardens, WR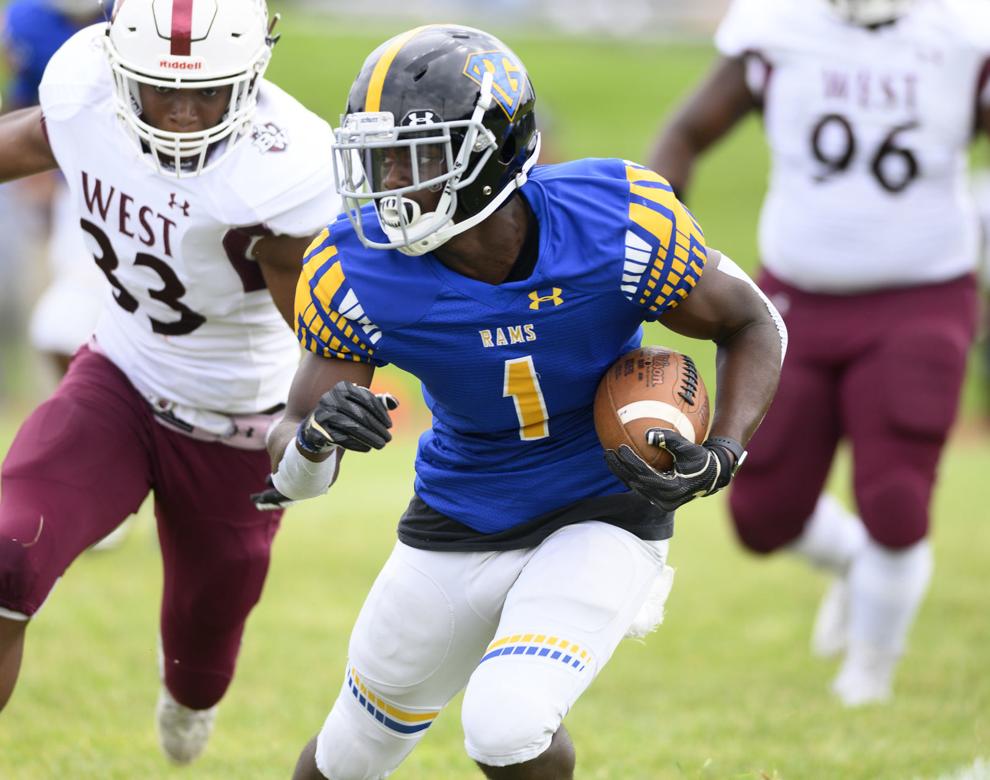 No. 25: Cam Griffin, Lutheran North, DB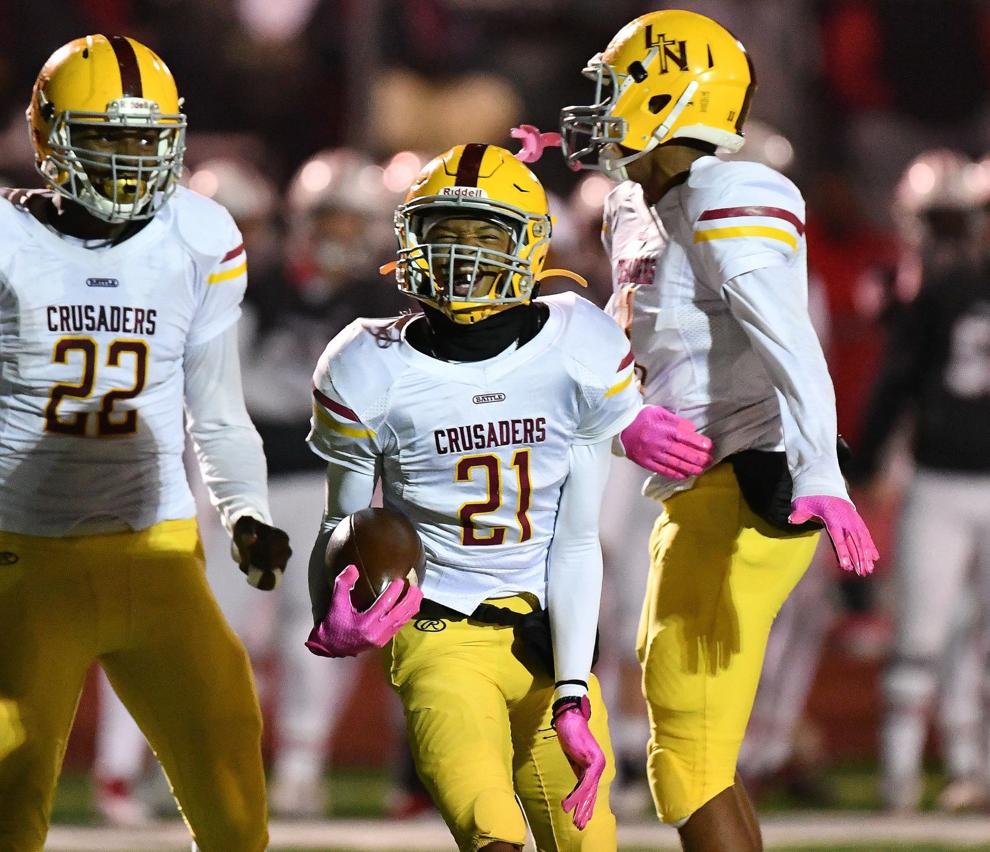 No. 16: Brady Cook, Chaminade, QB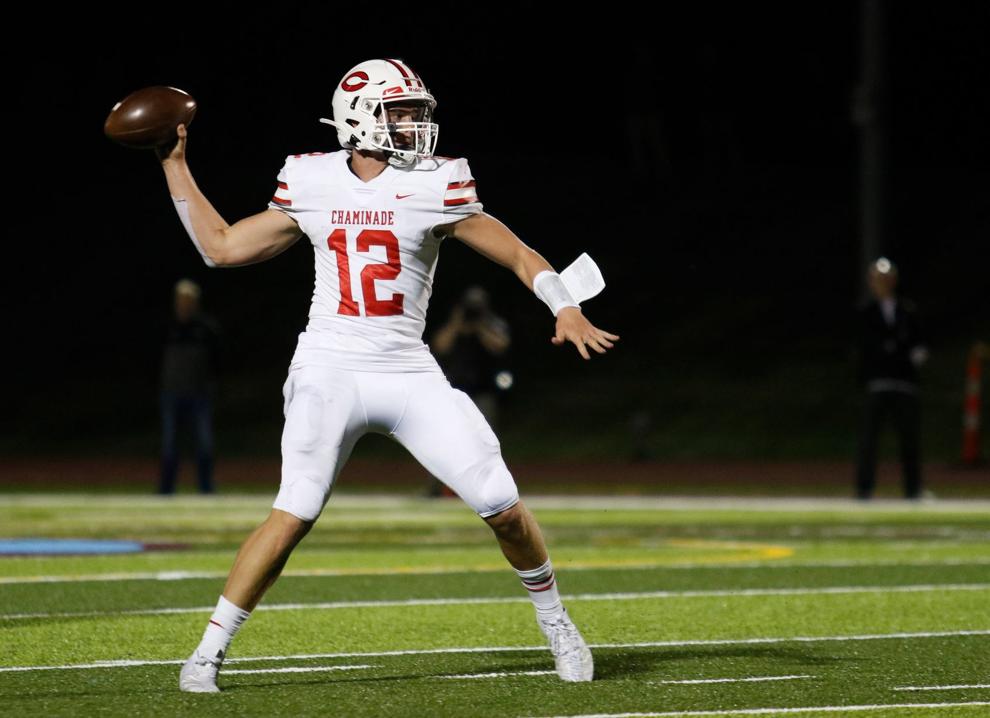 No. 26: TJ Rush, Trinity, S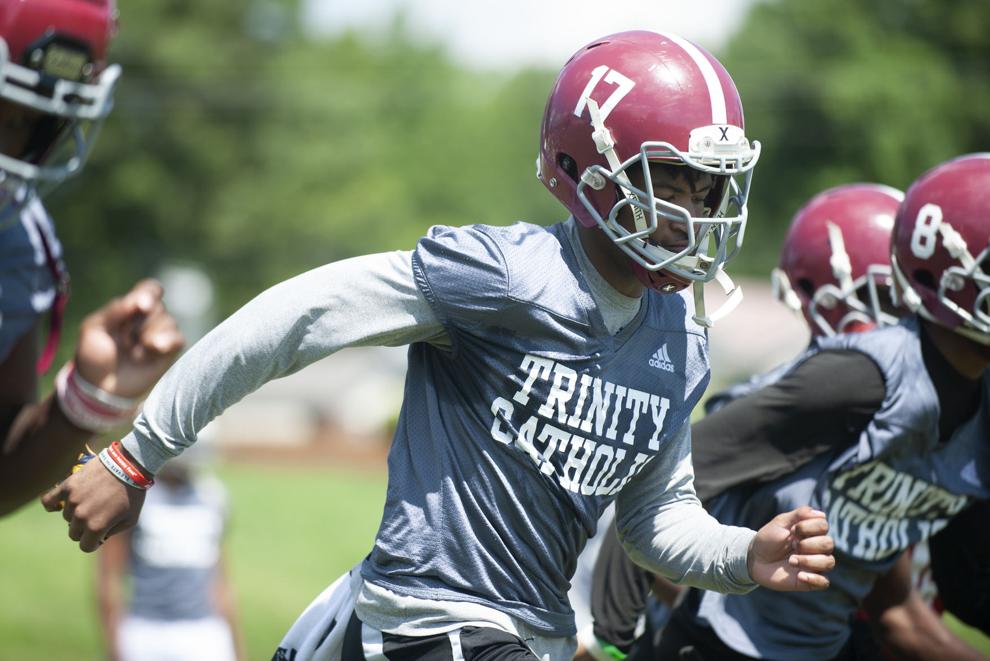 No. 28: Martez Poynter, Trinity, DL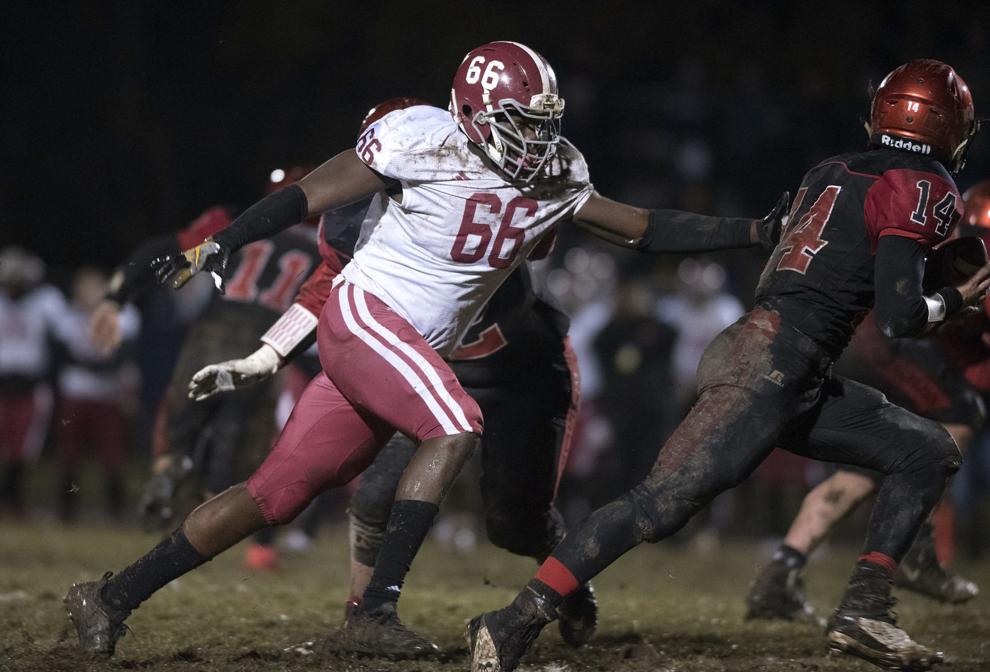 No. 27: Latrez Shelton, Cardinal Ritter, CB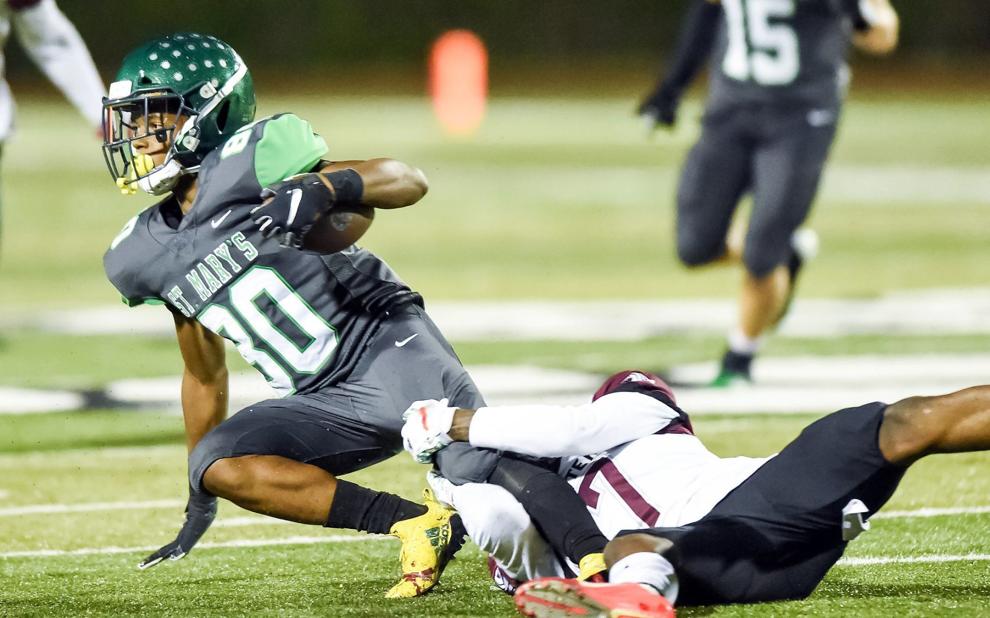 No. 30: Jake Seidel, Seckman, OL