Not an easy feat for someone 6-foot-5 and 240 pounds. A senior defensive end for the Webster Groves football team, Arinze entered and finished his junior year without a single college scholarship offer.
It matched the number of wins the Statesmen managed on the field. Webster Groves went 0-10 and lost the Turkey Day Game for the sixth consecutive year to give Kirkwood the longest winning streak in the longest running high school football rivalry west of the Mississippi River.
Though the Statesmen took the loss, Arinze gave a taste of his abilities. Missing its starting quarterback, Webster Groves put together a patchwork offense and Arinze had a role. He lined up at tight end, where he spent most of the afternoon blocking. He only caught one pass, but it was sensational. Wildcat quarterback Jerqon Conners lofted the ball to Arinze on a short route and the big man did the rest as he rumbled in for a 60-yard touchdown to give the Statesmen a 14-7 lead after the first quarter. It was Arinze's only reception on the season, but his size and speed were on full display. It wasn't long after college coaches started to take notice.
In December, Ball State offered him his first scholarship. Arinze's recruiting stock blasted off and hasn't come back to Earth since.
Arinze is No. 7 on the Post-Dispatch Super 30 countdown of the top high school seniors prospects.
Arinze's offer list includes some of the most prestigious programs in college football. Missouri and Illinois are in on him, but so are Oklahoma, Texas, Nebraska, Wisconsin, Arizona State, Kentucky, Kansas and more.
Arinze has visited Arizona State, Kansas and Minnesota. He's scheduled to make a trip to Oklahoma. That leaves him one more official visit to use and he's still debating where to take it. Recruits are allowed official visits to five schools per NCAA regulations. During an "official" visit the schools can devote a certain amount of resources to the recruit in the form of travel expenses and other amenities. A recruit has an unlimited number of "unofficial" visits.
Upon finishing his visits Arinze plans on making a verbal commitment.
"Hopefully next month," he said.
He's not the only Arinze looking for a future home. He's a triplet with sisters Angelina and Brianna. The trio have become quite the athletic family for Webster Groves. Angelina is a three-time all-state honoree and reigning Class 4 300-meter hurdle champion. She was also a member of the state champion 1,600-meter relay team. Brianna is a thrower for the Statesmen. Both girls play basketball in the winter.
Arinze said he and his siblings have always been athletic. They still all participate in a family kickball tournament over the holidays. Does he dominate his siblings?
"It's 50-50," Arinze said.
The triplets have never been apart from each other long but that's about the change. The plan is for them to go their separate ways for college but not too far away.
"We're going to be apart," Arinze said. "I'll miss my sisters but it'll a good experience to be by myself."
Before he has to say goodbye there is work to be done on the field. Arinze's laundry list of offers have shined a spotlight on him. As a senior and one of the most talented players in the locker room he has to be a leader.
"We've been conditioning a lot and getting better as a team," he said.
Arinze led the Statesmen with 83 tackles and four sacks as a junior. He's expected to have a bigger role in the offense for a Webster Groves team that's short on numbers and will ask its players to pull double duty. Arinze is ready to do what it takes to win as many games as possible.
"It's been a lot of hard work in the offseason by myself and the team," Arinze said. "It's about staying humble and getting in my bag."
2019-20 Post-Dispatch preseason Super 30 countdown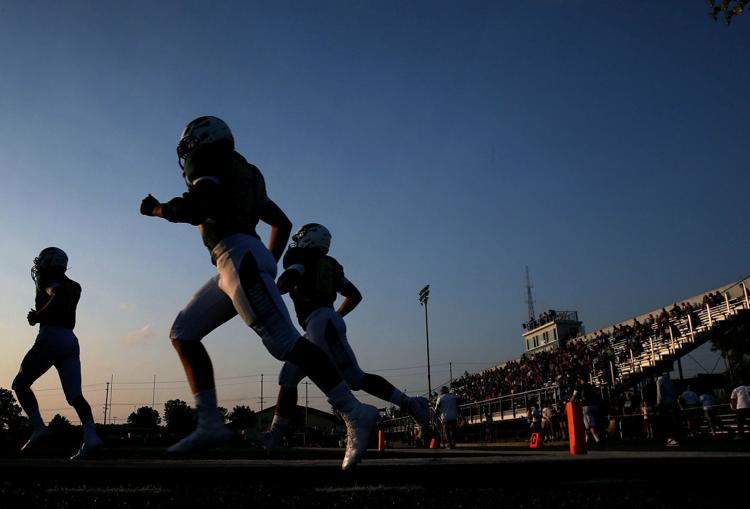 No. 1: Teriyon Cooper, Pattonville, ATH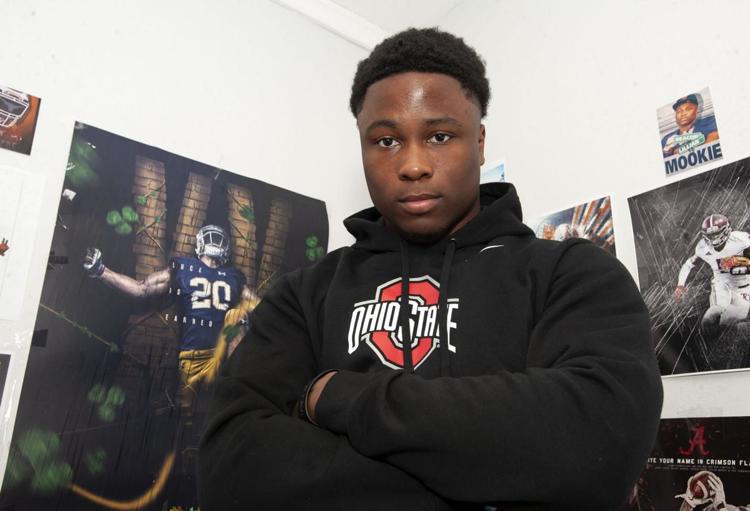 No. 2: Antonio Doyle, Lutheran North, LB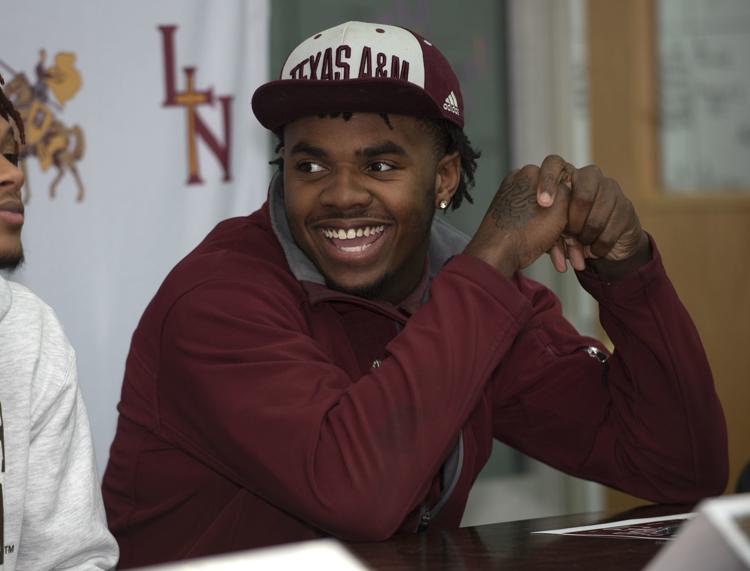 No. 3: Jordan Johnson, De Smet, WR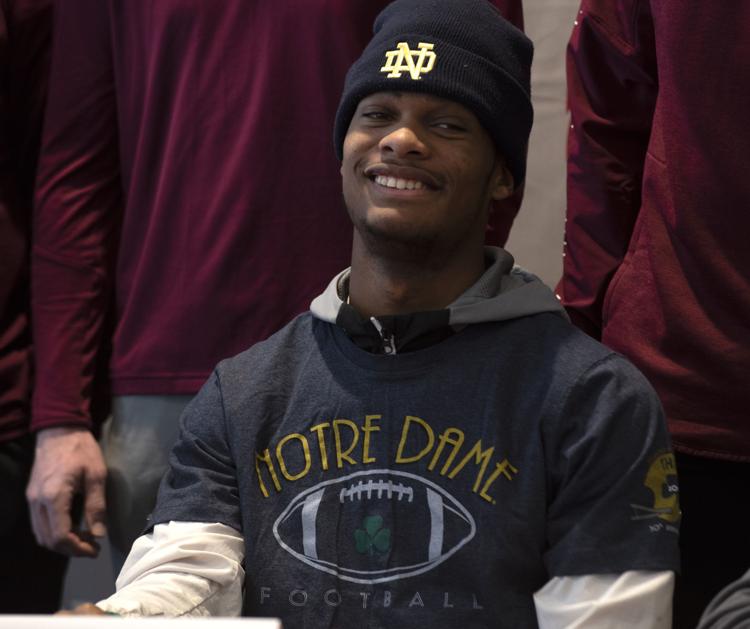 No. 4: Antonio Johnson, East St. Louis, S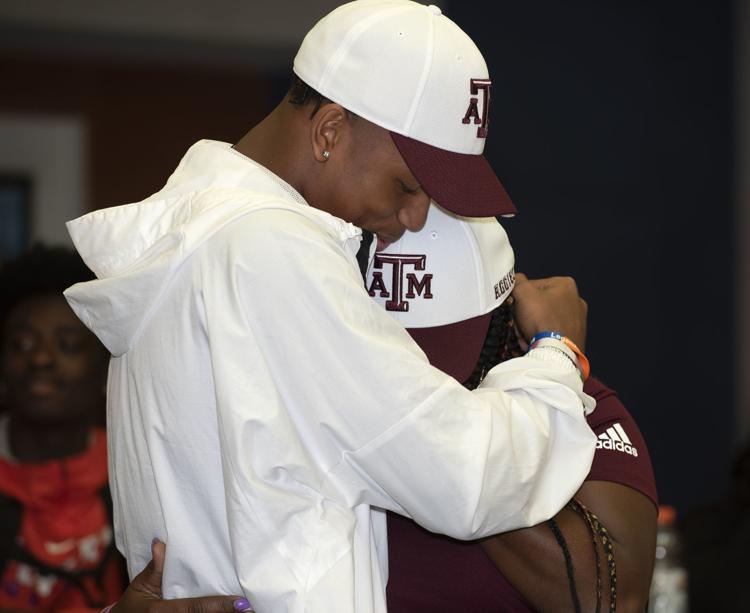 No. 5: Itayvion Brown, Lutheran North, WR/LB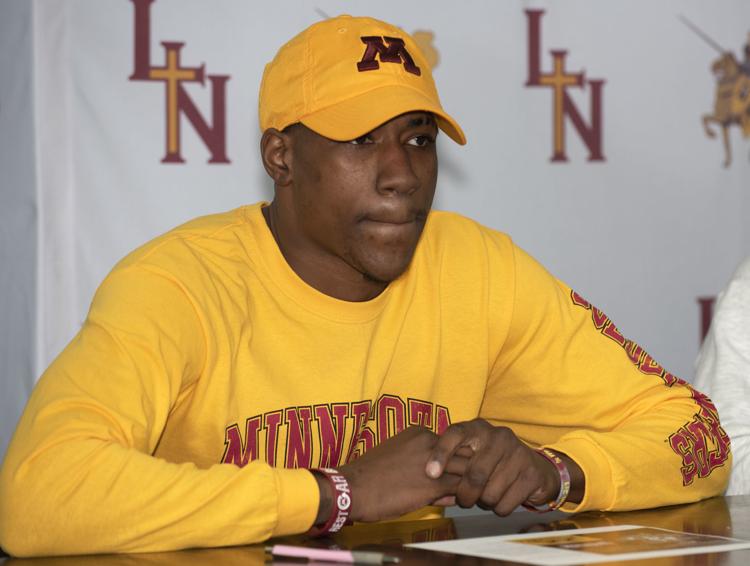 No. 6: Reggie Love, Trinity, RB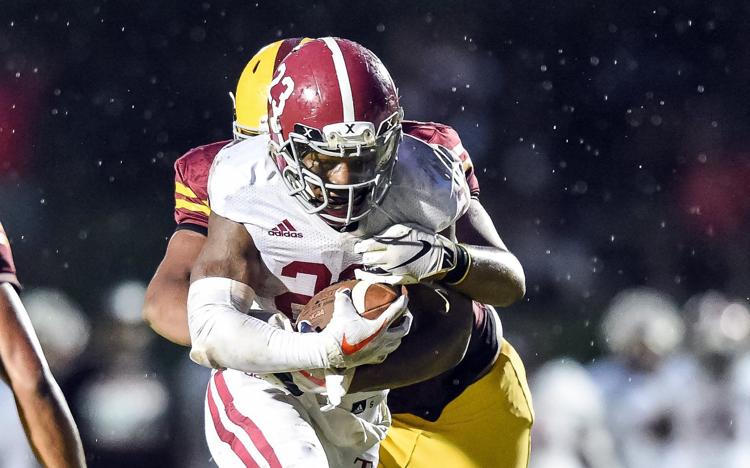 No. 7: Noah Arinze, Webster Groves, DE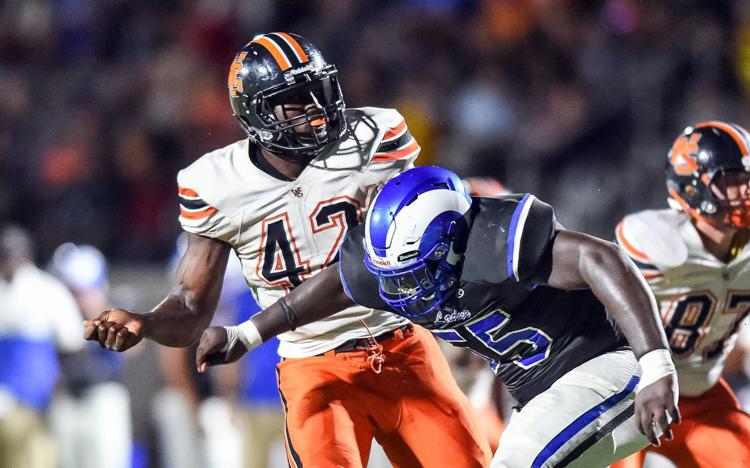 No. 8: Joe Moore III, Cardinal Ritter, DE
No. 9: Lanell Carr, De Smet, LB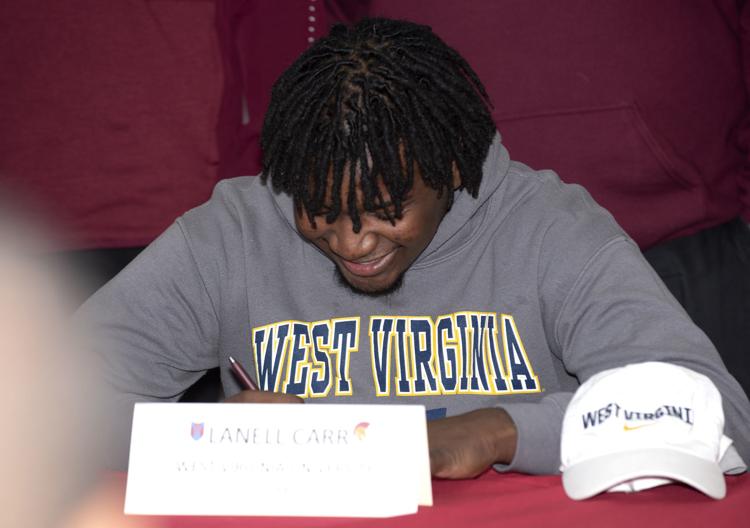 No. 10: Javontez Spraggins, East St. Louis, OL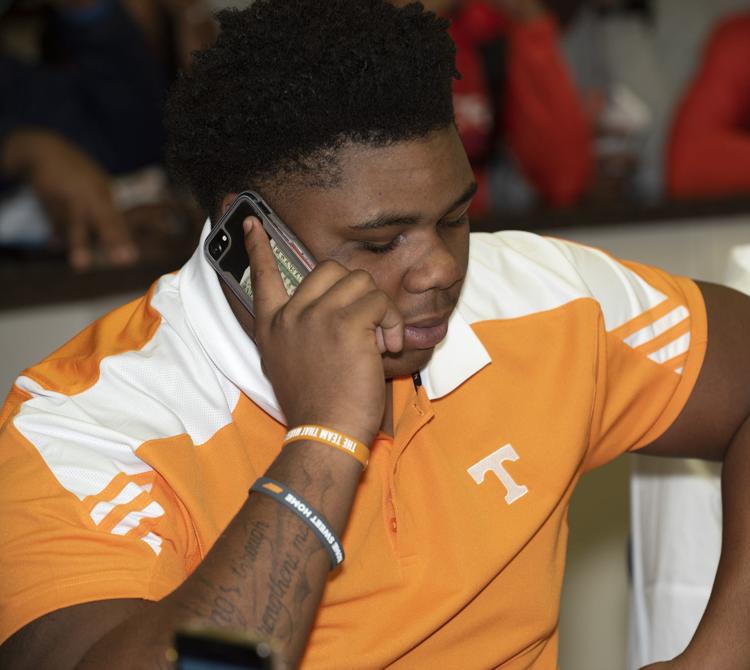 No. 11: Kevin Tyler, Ritenour, OL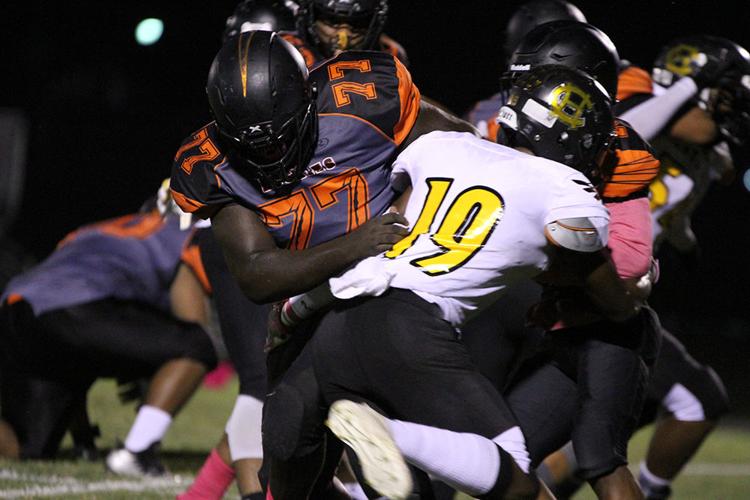 No. 12: Jalen St. John, Trinity, OL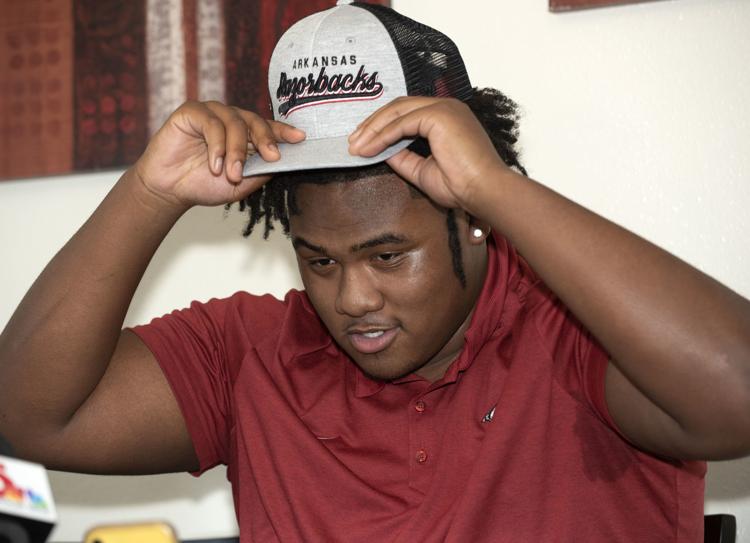 No. 13: Kevon Billingsley, East St. Louis, DT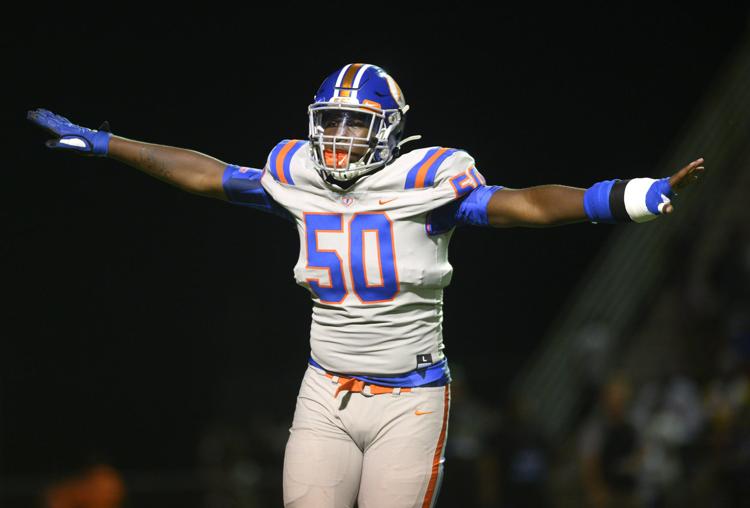 No. 14: James Frenchie, Trinity, WR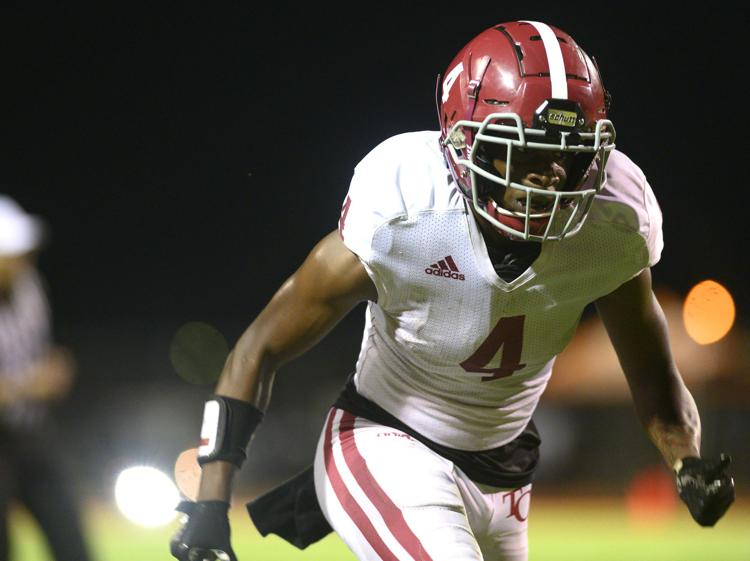 No. 15: Lawaun Powell Jr., East St. Louis, WR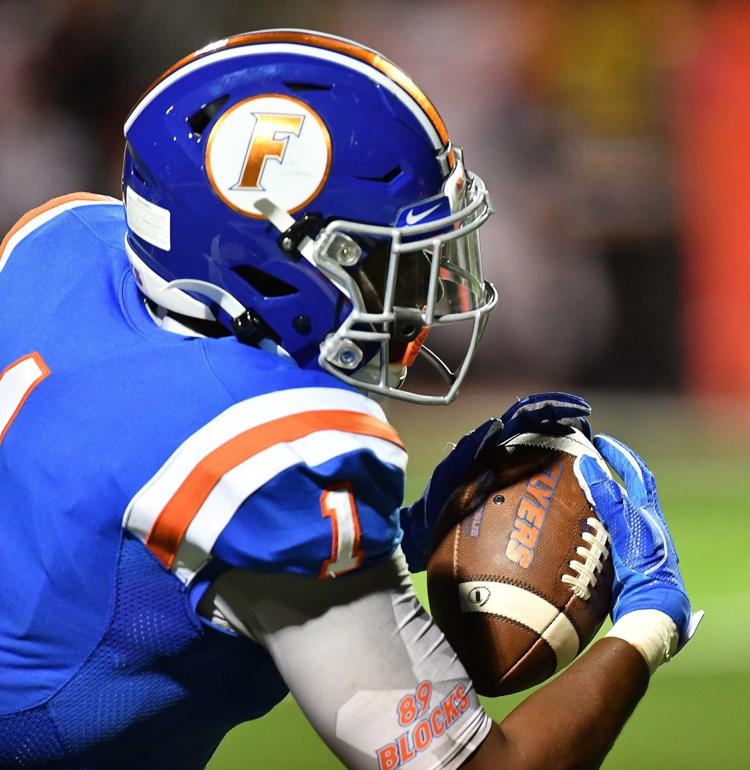 No. 23: Mekhi Hagens, Cardinal Ritter, QB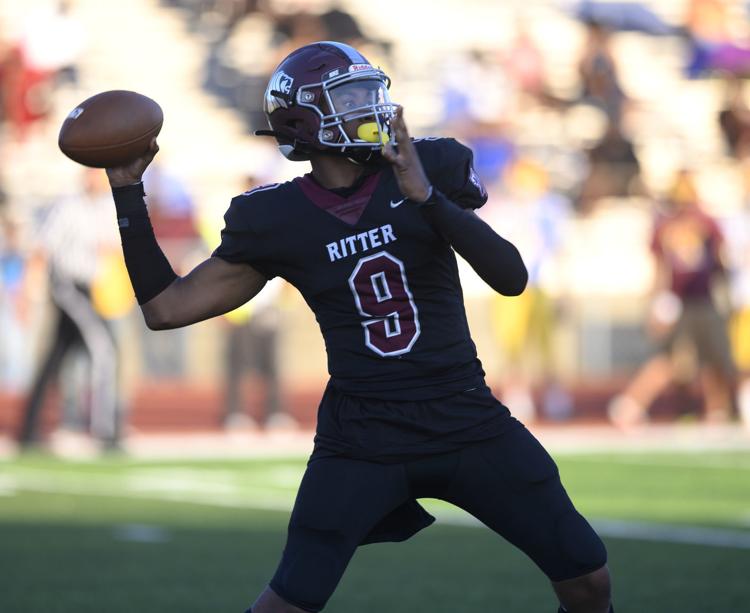 No. 19: Traevon Williams, Hazelwood West, OL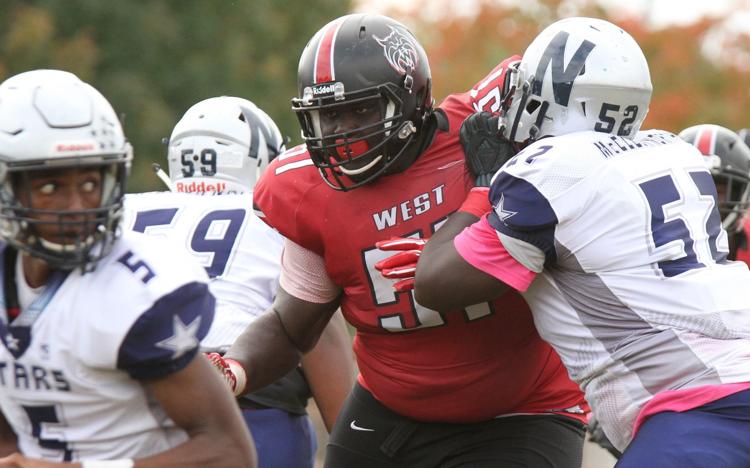 No. 17: Jay Maclin, Kirkwood, WR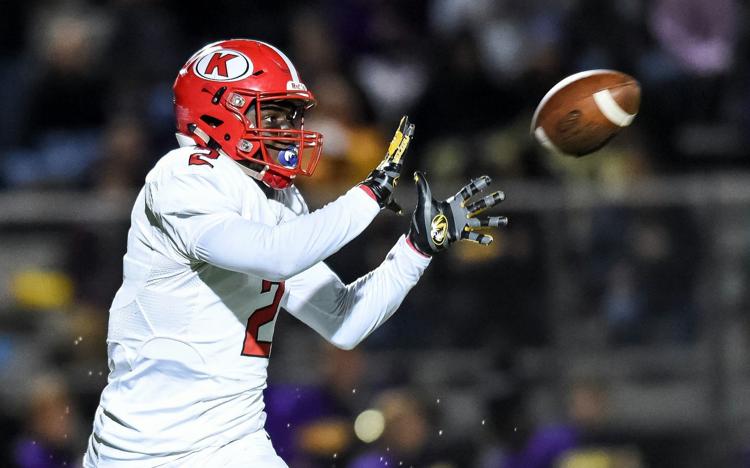 No. 18: Brady Feeney, CBC, OL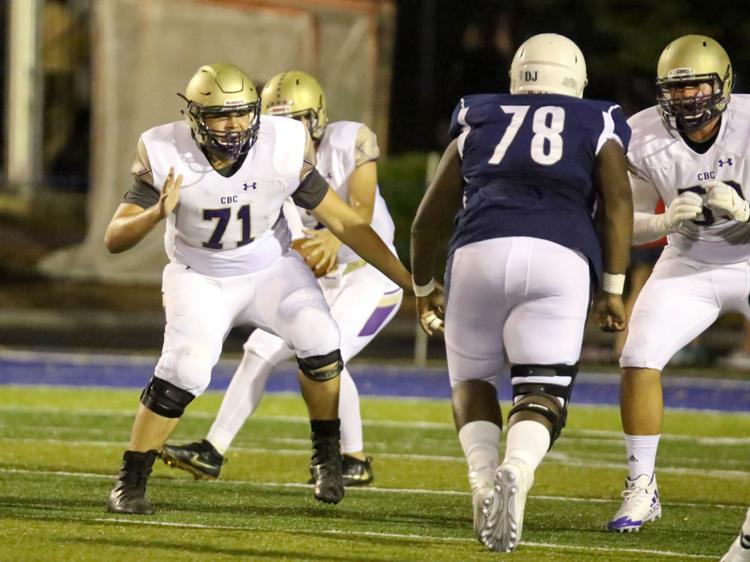 No. 21: Mitchell Walters, Mehlville, OL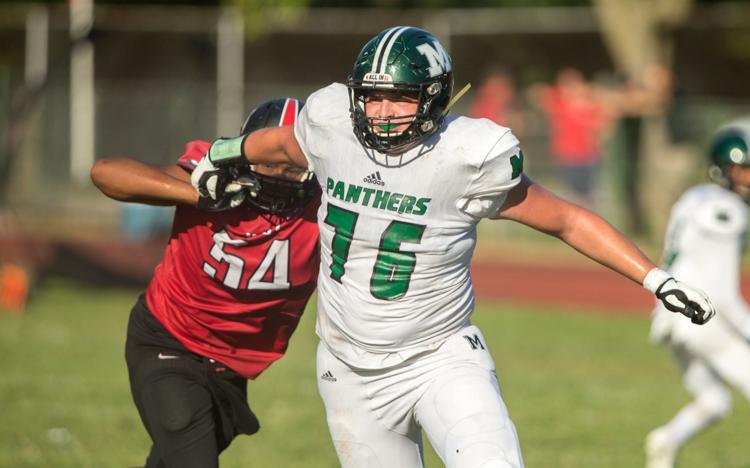 No. 20: Drake Heismeyer, Francis Howell, OL
No. 22: Josh Baker, Eureka, OL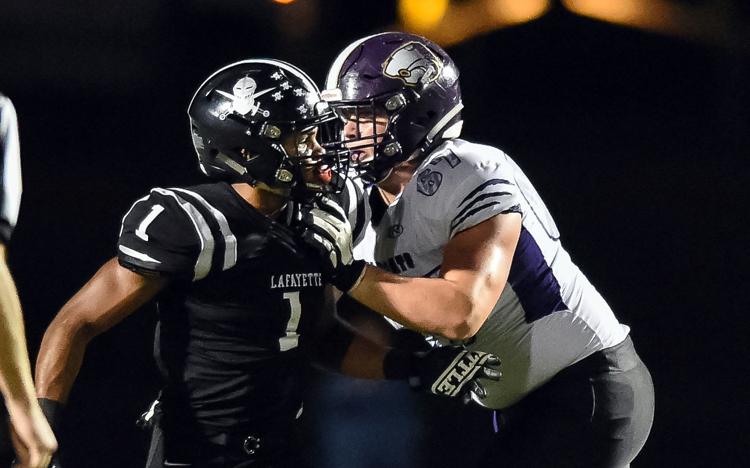 No. 24: Armon Wallace, De Smet, DT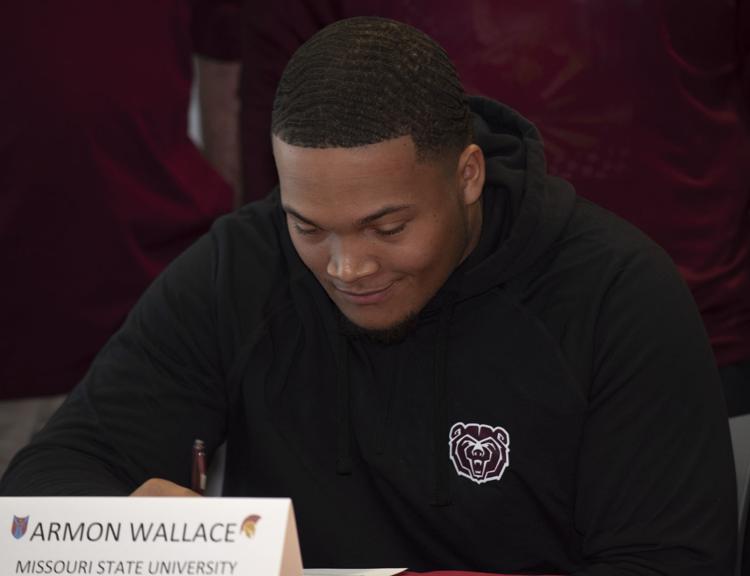 No. 29: Demetrius Washington, Riverview Gardens, WR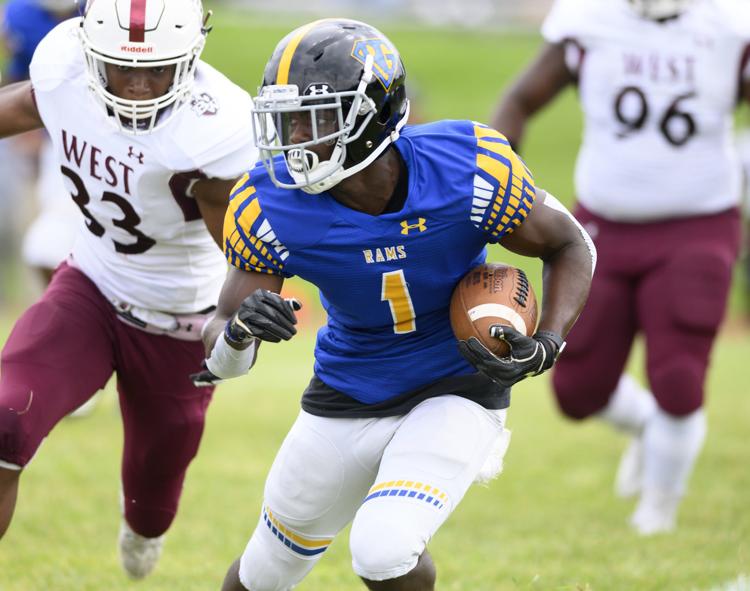 No. 25: Cam Griffin, Lutheran North, DB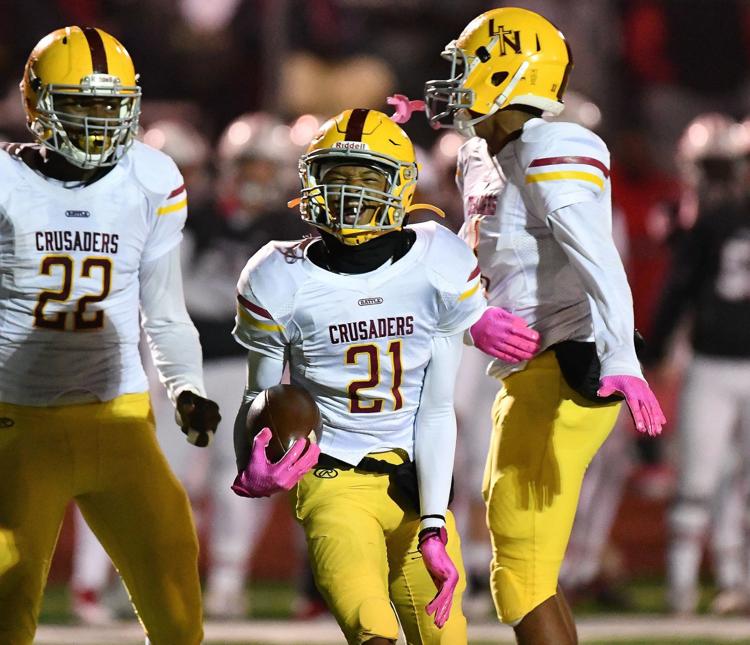 No. 16: Brady Cook, Chaminade, QB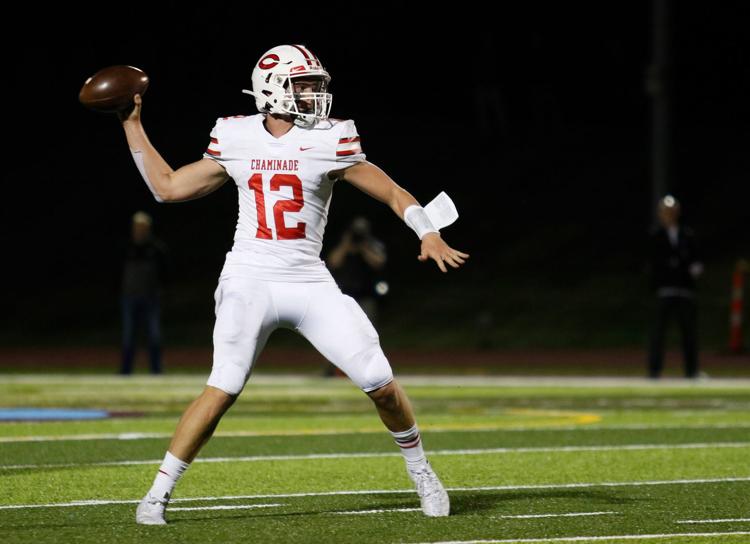 No. 26: TJ Rush, Trinity, S
No. 28: Martez Poynter, Trinity, DL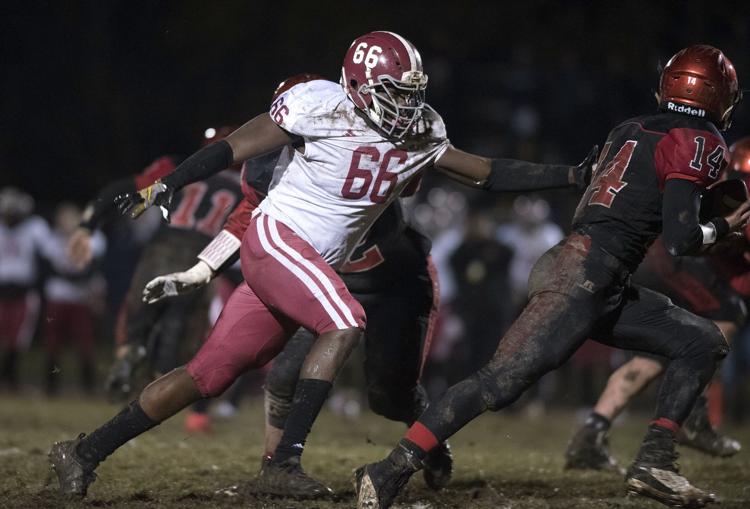 No. 27: Latrez Shelton, Cardinal Ritter, CB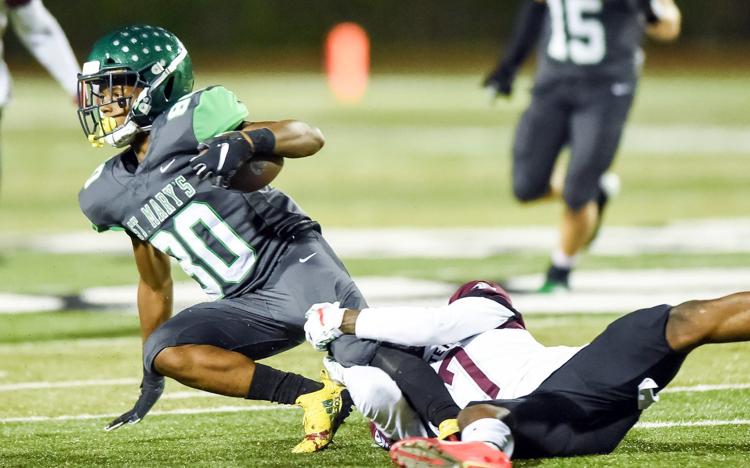 No. 30: Jake Seidel, Seckman, OL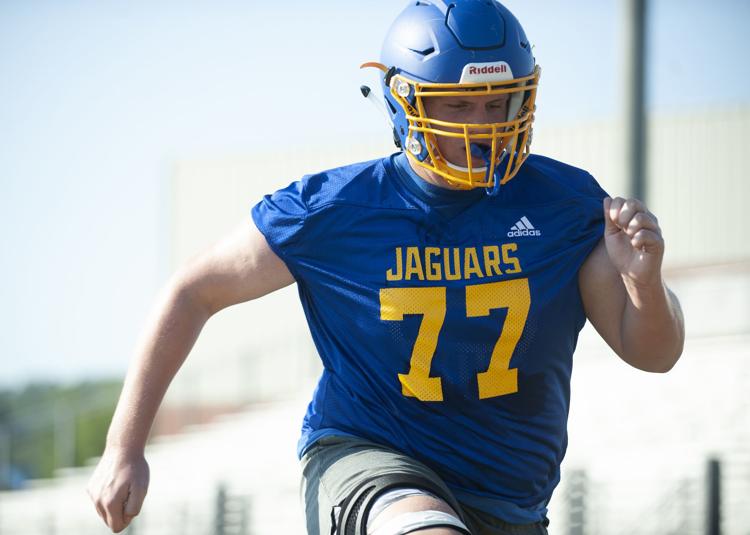 STLHighSchoolSports.com is the most comprehensive source of stats, scores and stories from any and all area high schools.