FRONTENAC • For the Borgia girls basketball team and senior guard Dani Kimminau, Saturday was about much more than just a game.
The Knights took to the court with heavy hearts at the St. Joseph's Shootout, where they dropped a 44-27 decision to Kirkwood.
But the score didn't matter to either team, both of which mourned the loss of Stephanie Lindemann, a former member of the Borgia program and sister of current senior Josie Lindemann. 
Stephanie Lindemann passed away Friday from complications of Ewing Sarcoma — a form of bone cancer.
"Steph was one of those people that way always there for everybody," Kimminau said. "It's not just losing a teammate, it's losing a sister as well. The Borgia (community) is one big family and we've lost a family member."
Stephanie Lindemann was a member of both the softball and basketball programs at the Franklin County school.
She was diagnosed with stage four Ewing Sarcoma at the age of 17 in November 2015. After 13 months of chemotherapy and radiation to fight the cancer, doctors said she was in remission. But in January 2017, the disease reappeared.
Borgia coach Stacia Houlihan said that there was a definite feeling of loss around the team Saturday.
"I think all of us were ready and focused on what we had to do today until we were all together," Houlihan said. "Then we remembered what that family feel is and that we're missing as big part of it today. The Lindemann family has been such big supporters for our school and for our sports programs.
"It's just such a feeling of missing a piece of us whenever we're all together. The thing about Josie over the last three years and the Lindemann family is that they give everything they've got. Steph gave everything she could to fight this. If anybody was going to give a big fight, it was going to be Steph Lindemann and it was just too big for her to (continue the fight)."
Make no mistake, Houlihan said, Stephanie and the Lindemann family were an inspiration throughout the fight.
"I go back to the first day they walked in and told us what was going on," Houlihan said. "Their attitude was, 'We're going to fight this, everybody's on board.' It made us say that we were going to stand up and fight with them.
"We've had fundraisers, girls get haircuts, all kinds of support and I know they are absolutely appreciative of that and it is because of their heart and their family and what they bring to us. We felt like we never did enough to show how much we love and support them. We hope that just by doing the small things in this battle, they felt we were on their side the whole time."
Houlihan has some fond memories of Stephanie Lindemann. From playing basketball to studying in school and battling her disease, Lindemann had a drive to be successful in everything. 
"Steph was such a particular student, she was always making sure she got everything right in the classroom and on the court as well," Houlihan said. "Her ability wasn't matching the energy she put into it ans she was always a tenacious player — softball, basketball, it didn't matter — she was going hard all the time."
Kimminau had one message for her teammate and friend, Josie Lindemann, on one of the toughest days of her life.
"I want her to know that we're here for her and that we're playing for her," Kimminau said. "We're always going to have her back. Family is so important and we all need to stick together and be there for each other."
Kirkwood coach Monica Tritz said the game was secondary and that the tragic loss suffered by the Borgia community should put things into perspective for everyone.
"Today was about more than just basketball," Tritz said. "I told our girls after the game that we need to be thankful for each other. I told them to keep Borgia and their entire community in their thoughts and prayers."
Despite the results, Houlihan was inspired by the effort and tribute her team gave to their teammate who wasn't with the squad Saturday after her sister's passing.
"It would have been easy for us to call this in and say we've got something bigger going on, it was rough," Houlihan said. "We know this is what Josie would have been doing today if she could. She would have been playing her heart out and she would want us to do the same."
Borgia vs Kirkwood in the St. Joseph's Shootout
Borgia vs Kirkwood in the St. Joseph's Shootout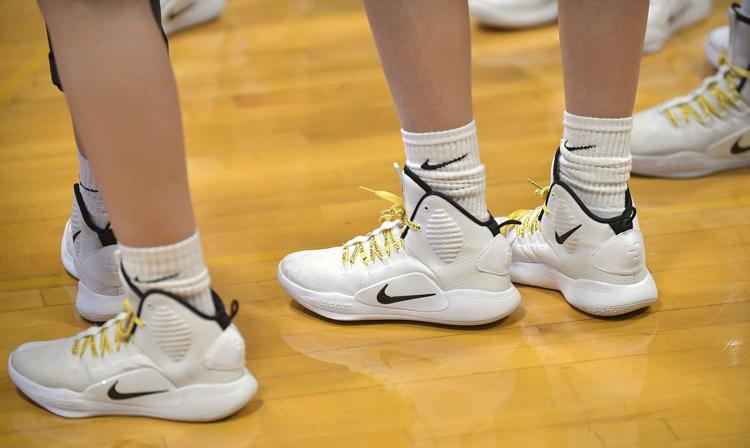 Borgia vs Kirkwood in the St. Joseph's Shootout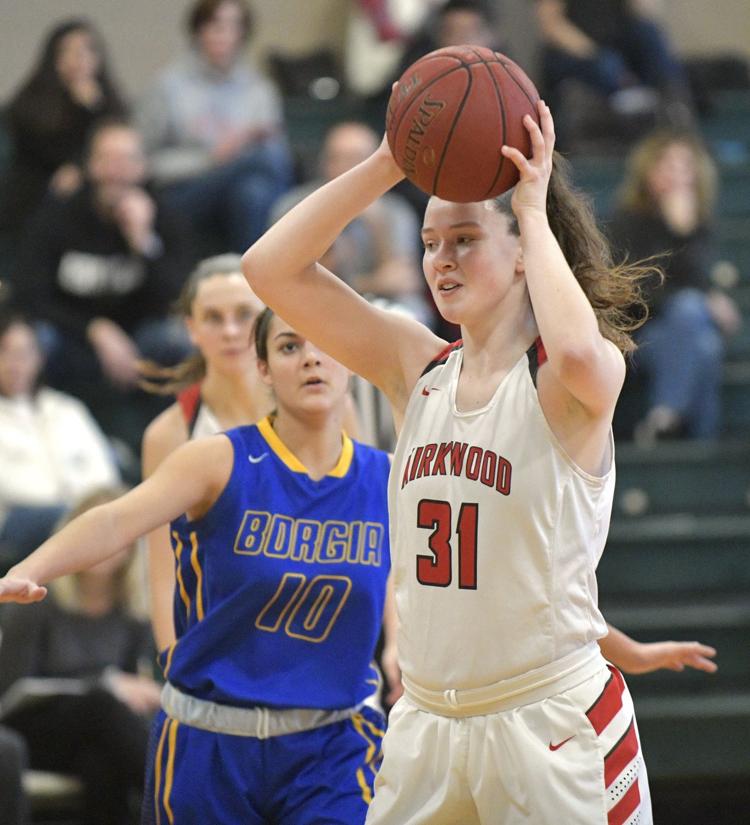 Borgia vs Kirkwood in the St. Joseph's Shootout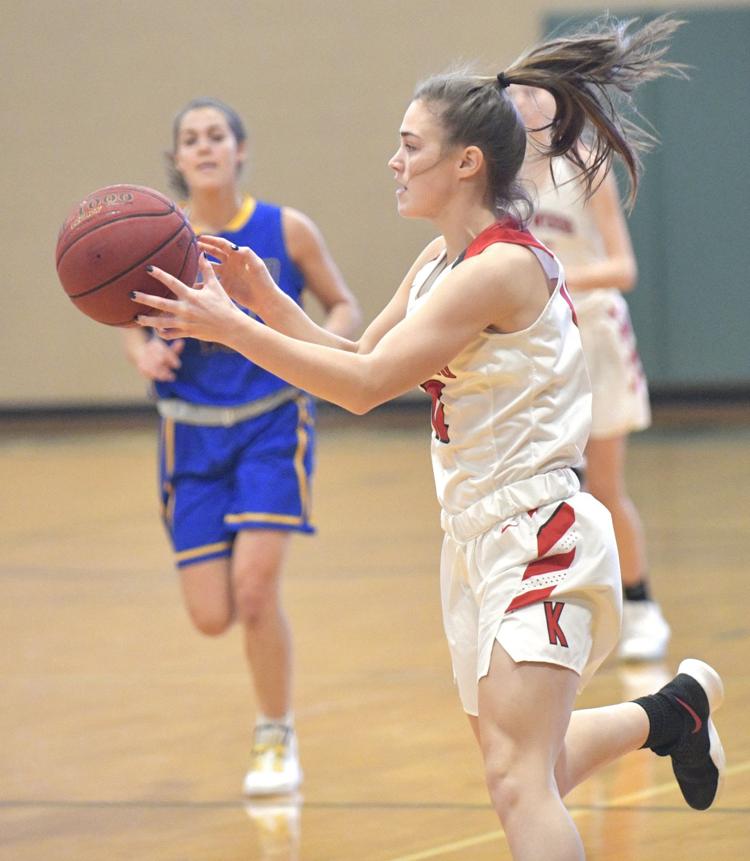 Borgia vs Kirkwood in the St. Joseph's Shootout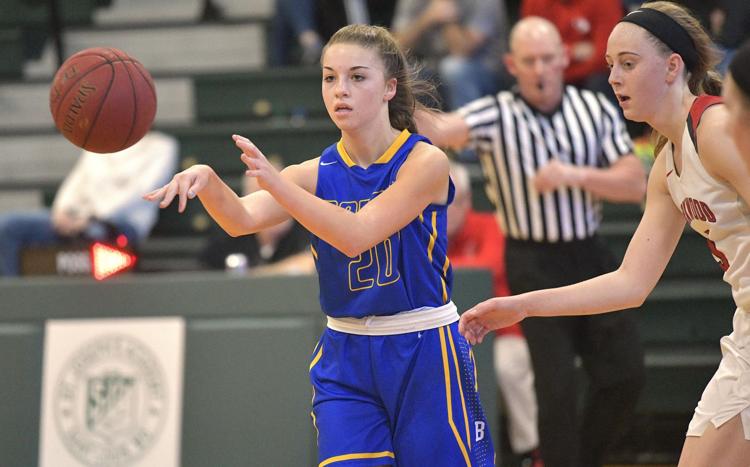 Borgia vs Kirkwood in the St. Joseph's Shootout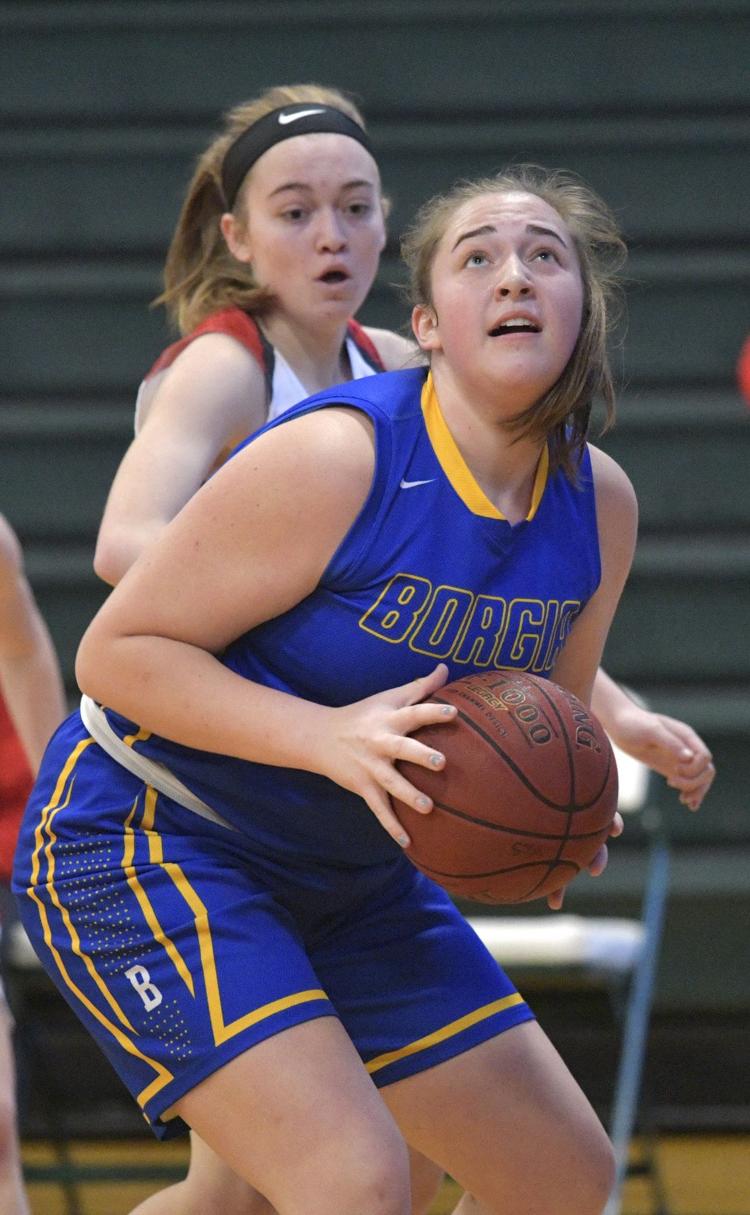 Borgia vs Kirkwood in the St. Joseph's Shootout
Borgia vs Kirkwood in the St. Joseph's Shootout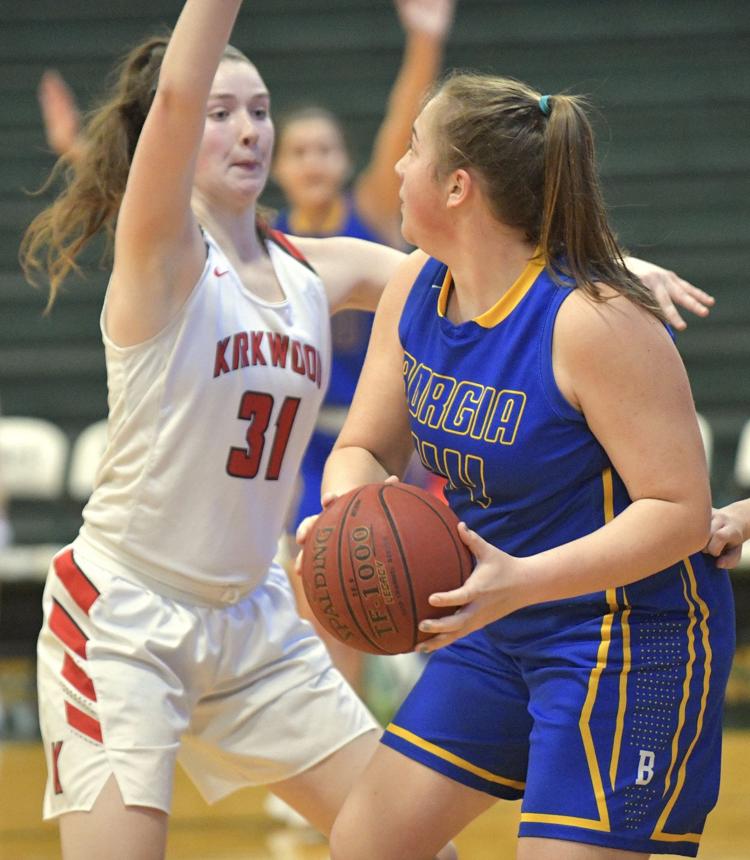 Borgia vs Kirkwood in the St. Joseph's Shootout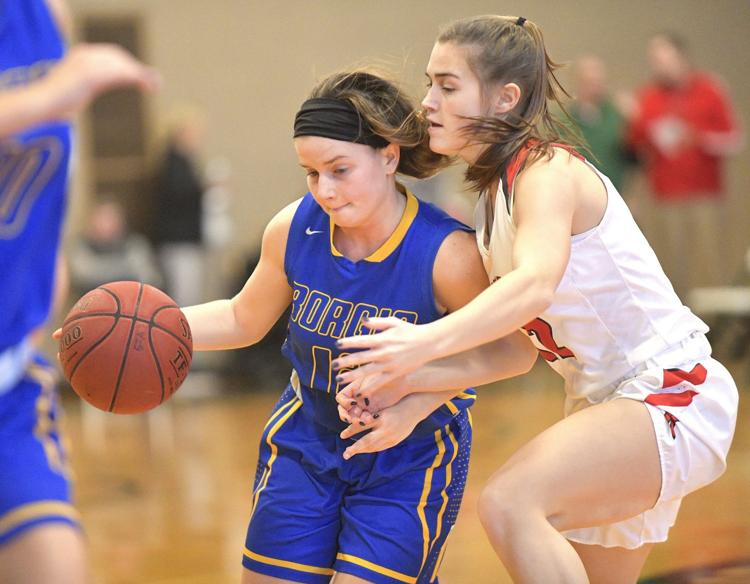 Borgia vs Kirkwood in the St. Joseph's Shootout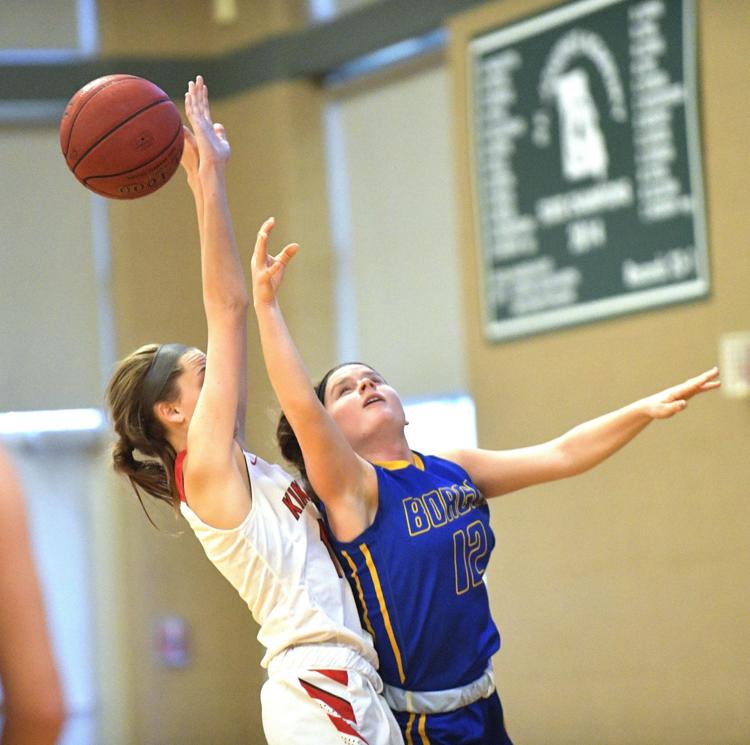 Borgia vs Kirkwood in the St. Joseph's Shootout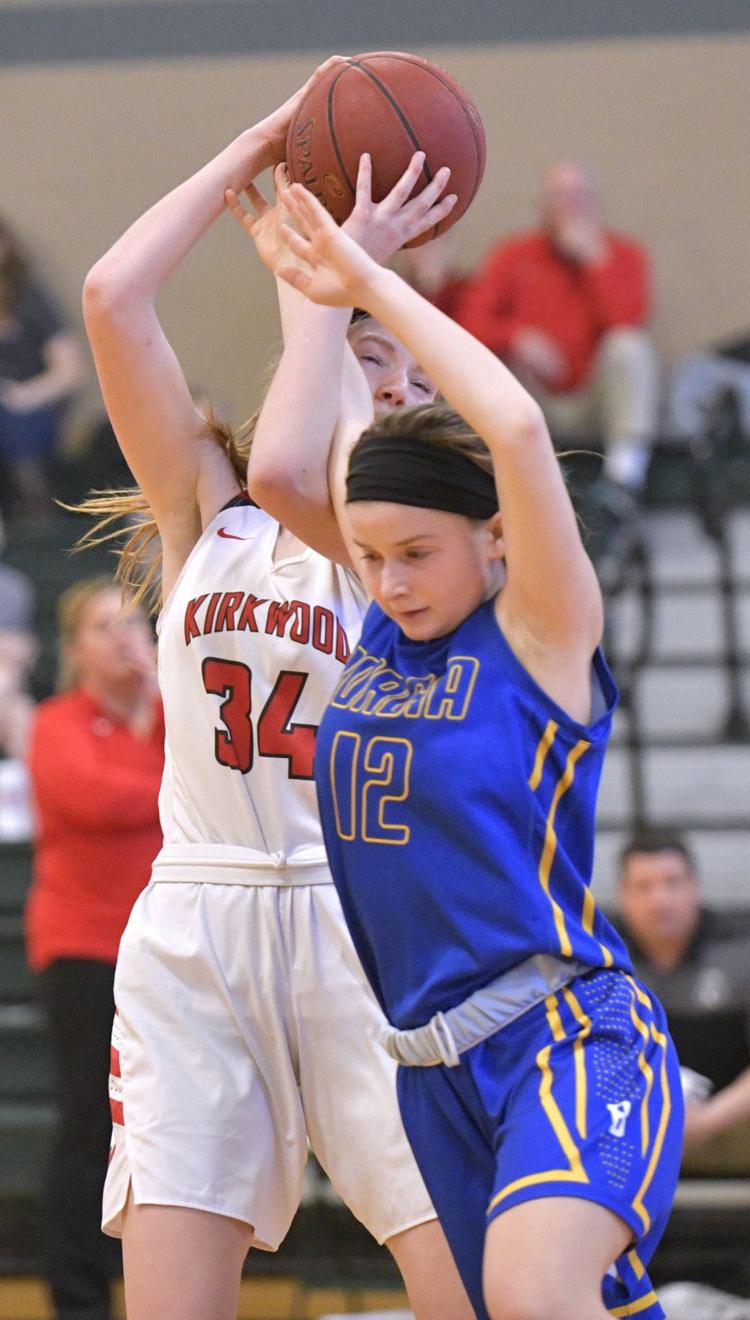 Borgia vs Kirkwood in the St. Joseph's Shootout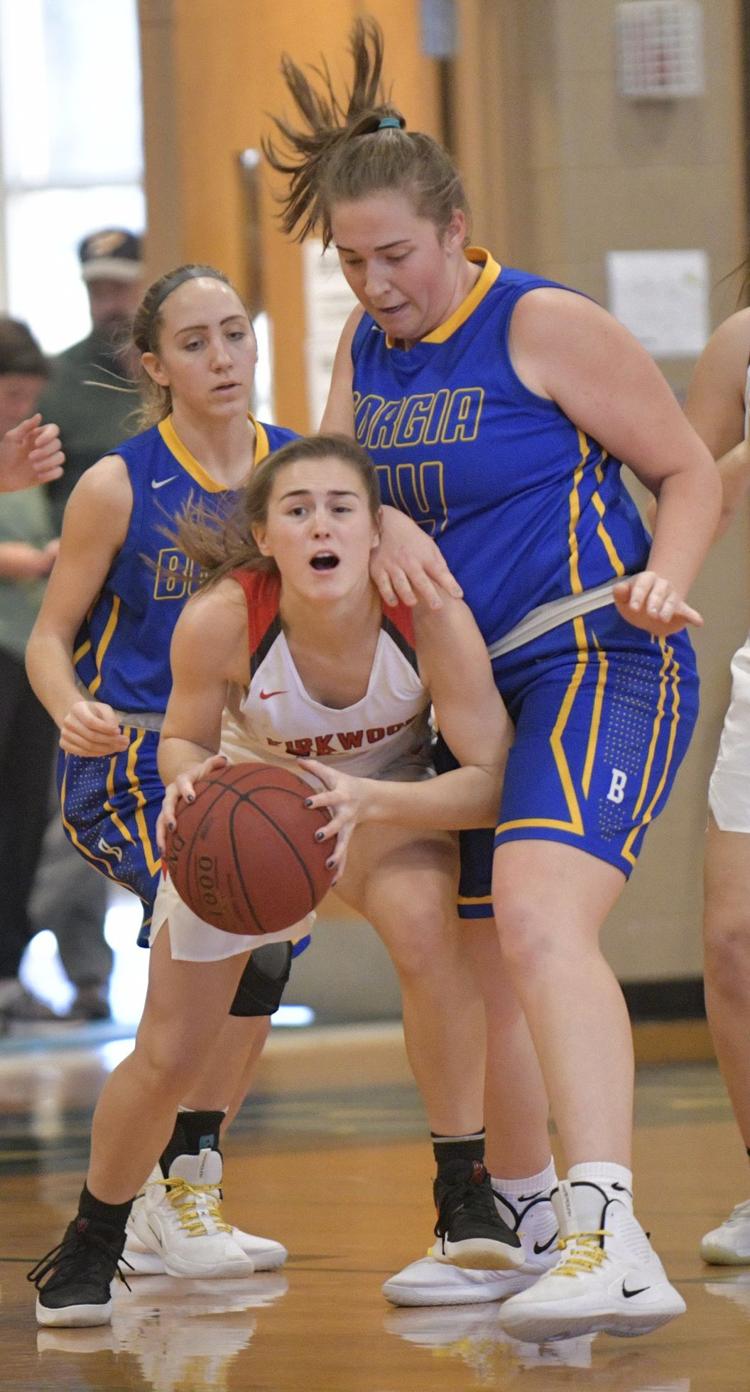 Borgia vs Kirkwood in the St. Joseph's Shootout