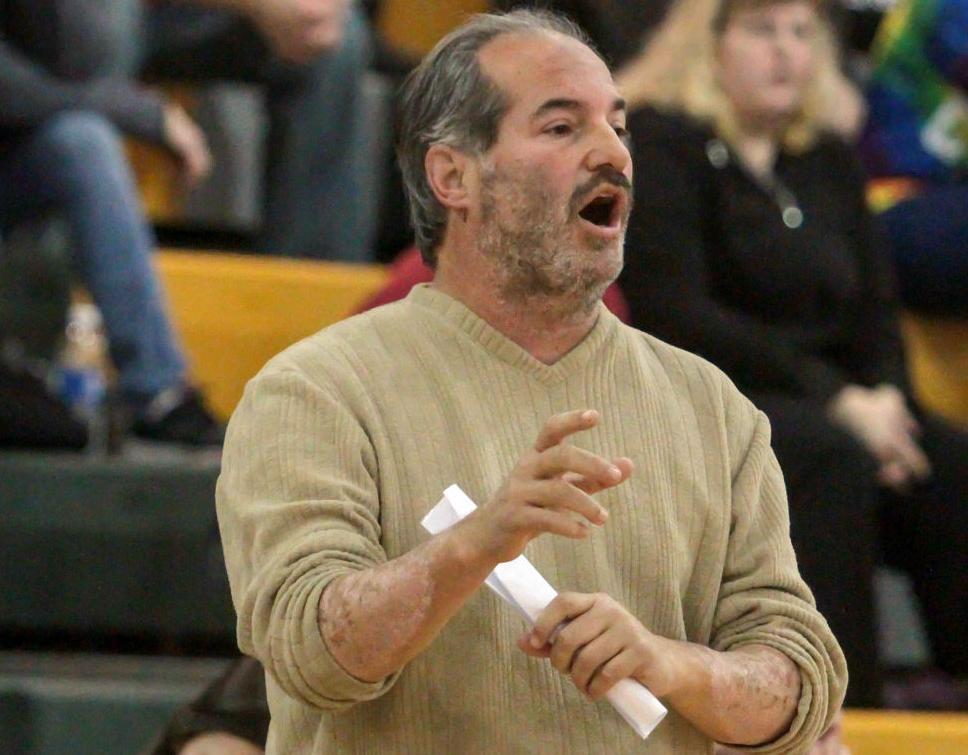 After more than 20 years as a head coach, Scott Cleer was done.
Cleer was the first and only girls basketball coach Marquette had known from the time the school opened in 1993 until 2014, and he then headed the Fox girls program for the next three years, but he had decided enough was enough.
"A varsity job on and off the court can just beat you down," Cleer said. "In 2017, after doing it for 23 years, my energy and my health just said it was time."
Since then, Cleer has spent the last four years as an assistant coach, the first two years at Francis Howell and the last two at Kirkwood and Fort Zumwalt South, respectively.
The move to the assistant's chair re-energized Cleer and showed him he wanted to have another shot as a head coach. That shot has now come, as Cleer last week was named the new girls basketball head coach at Francis Howell.
"What's happened in the last three years, I've been able to get my health in order," said Cleer, who retired from teaching at Marquette in 2018. "I'm glad I took the time off I did as an assistant because you see it from an assistant's role. If I was going to do it again, I was going to make sure it was going to be at the right place at the right time in the right situation. And I think it is."
Howell athletics director Sean Erwin said he also feels like the time and situation are right for Cleer's return as a bench boss.
"As we went through the process and you're looking at the pieces that are necessary to not only be successful here as a coach but to help grow our program, he checked all the boxes," Erwin said. "Scott, of course, has 23 years coaching experience and 350 wins as a head coach, so he definitely brings that to the program. But, I also think he has very good relationships with his players. I think he's a great motivator and just a great role model. I think he's a person that's gonna help grow the program and take it to where we think it can be."
Cleer said the allure of Howell — annually one of the area's top overall high school athletic programs — was enough to pique his interest about returning to the head coaching world.
"As a head coach, you're looking at a community, you're looking at support from administration, you're looking at facilities, you're looking at talent base, and Howell checks every one of those lists," he said. "It's a top job in the state. For me, it was a no-brainer. They have very high expectations of their scholar-athletes on and off the court, but they give you all the resources to be successful."
The 58-year-old Cleer credits the three head coaches he worked with in his time as an assistant — Howell's Morgan Muench, Kirkwood's Monica Tritz and Zumwalt South's Melanie Schmit — for giving him the motivation to be a head coach again.
"Working for the three coaches that I did, they were all so good and so successful, and they were such good defensive coaches. I learned a lot of defensive systems and principles from all three coaches. It just kind of energized me again," he said. "I think you can always learn and I really learned a lot on the defensive end. It's a compliment to them that it re-energized me to the point where before I'm done for good I just really want to be a head coach one more time."
The Vikings finished fourth in Class 5 in 2016 but have struggled to a 64-70 record in the five seasons since. They were 15-34 the last two years under departing coach Andrew Althage.
"It's one of those situations where our program is at right now we don't necessarily want someone learning on the job," Erwin said. "We want someone who's been in that role before and has that experience to help grow our program and turn it around pretty quickly. Scott brings all those pieces."
Howell graduates four seniors off the 2020-21 squad, but seven players are scheduled to return, including standout Libby Brewster, who led the Vikings in scoring (14.1 points per game), rebounding (6.8 per game) and 3-pointers made (20) this past season.
Cleer worked with Brewster and some of her fellow classmates during his last season as a Howell assistant, so there will be some familiarity there.
"She's one of the best players in the conference," Cleer said. "It'll definitely make things easy for me that I'll see a few familiar faces. I know Libby and a few of the kids, so that will hopefully make the transition a little bit easier."
In addition to his years on the hardwood, Cleer also toiled as an assistant football coach. He spent many years with the Marquette football program and last fall had a chance to assist at Fort Zumwalt East, where his grandson, Austin Kuhlenberg, was a junior who led the Lions in receiving (38 receptions, 569 yards) and interceptions (four).
But Cleer said his days of coaching on the gridiron are over.
"To take over this job is going to require a full commitment, so I will just be coaching basketball," he said. "This (head coaching position) was not something I was eyeing. It was not part of the long-term plan. I was perfectly happy just being an assistant the rest of the way. But when a unique opportunity comes like this in life, it just sometimes takes you on a different path and you go with it."