HIGHLAND — Natalie Peterson was looking to get her Freeburg High girls basketball teammates involved early and often Saturday morning.
But once her shots started falling, Peterson was more than willing to be the focal point of the  team's offense.
Peterson tied a career high with 19 points and led the Midgets to a 36-32 victory over Highland in the opener and lone girls game of the Highland Shootout at Highland High School. The game tipped off at 8:30 a.m.
"I felt like we weren't really awake to start the game," Peterson said. "As soon as it got into the second half, I think we were a little more energized and that's when we started playing our basketball."
Freeburg (17-3), the fourth-ranked small school in the STLhighschoolsports.com rankings, picked up its first win over Highland in at least 22 seasons. Highland had beaten Freeburg in the only three meetings between the programs since the 1999-2000 season, most recently in 2017.
The Midgets are off to their best start since they were 18-2 during the 2004-05 campaign.
"We've got a really good group of just athletes," Freeburg coach Bethany McQuiston said. "They're not just basketball players. We have a lot of three-sport athletes that work really hard together. As a team, they've done a great job of setting team goals on what they want to accomplish."
Peterson also scored 19 points Thursday in the Midgets' win over Belleville West. The junior forward also pulled down five rebounds and recorded five steals.
But Freeburg's offense was ice cold in the first half, missing 14 of its 18 attempts.
"It's always tough to leave school at 6:30 a.m. to play on a Saturday morning," McQuiston said. "We said at halftime that our shot selection wasn't bad. Our offense was allowing us to get good shots, we just had to focus on finishing."
Led by Peterson in the second half, the Midgets offense picked up and kept Highland (5-16) just out of reach.
Despite getting open looks, the Bulldogs couldn't convert and suffered their eighth loss in nine games.
"That's kind of our been season," Highland coach Clint Hamilton said. "We just can't put the ball in the hole right now. We're getting looks but we just can't put it in the hole right now."
Highland was led by senior Grace Wilke's 15 points. Senior guard Abby Huelsmann chipped in 11 points to go along with 12 rebounds for her first career double-double.
Despite the setback, Hamilton said he was pleased with what he saw from his team.
"Defensively, I was dang proud of the girls," Hamilton said. "We held them to 36 points, that's a game you feel like you can win. We're close."
Highland Shootout: Freeburg 36, Highland 32
Freeburg vs. Highland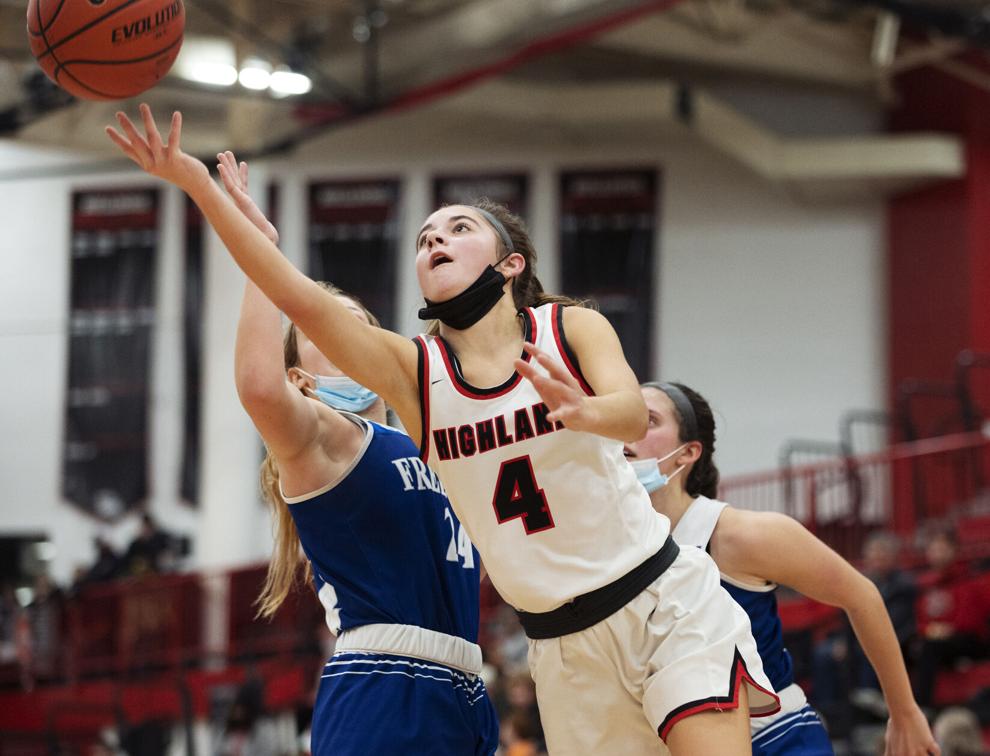 Freeburg vs. Highland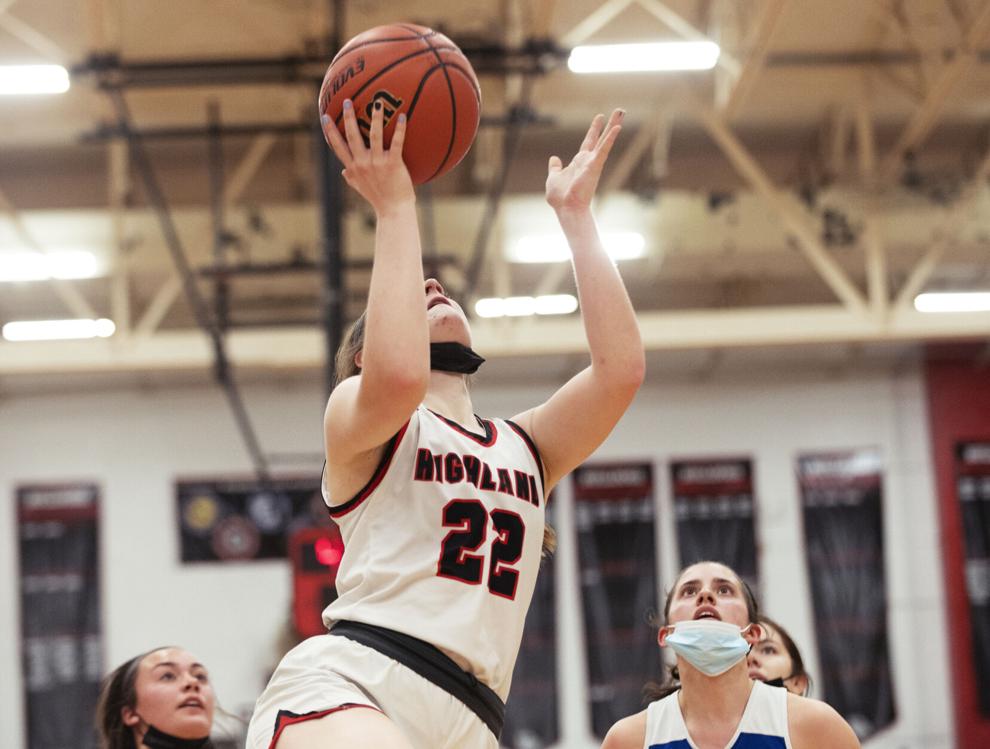 Freeburg vs. Highland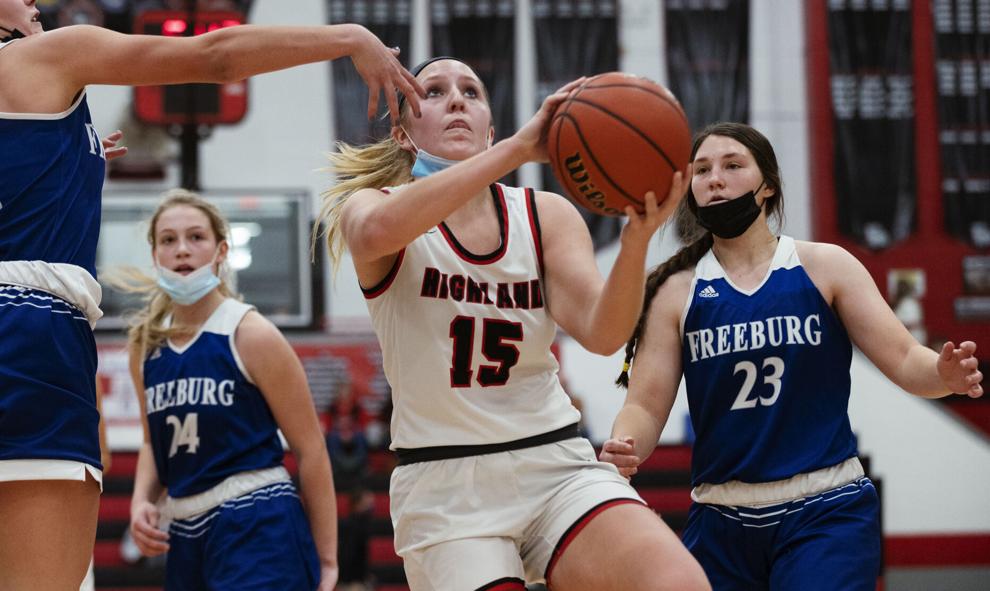 Freeburg vs. Highland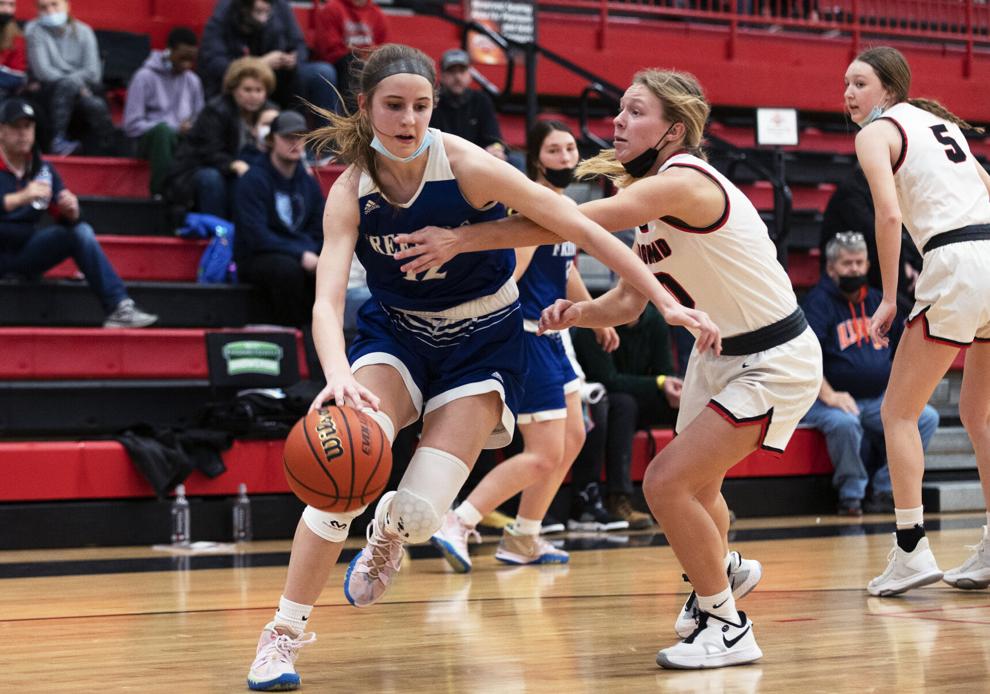 Freeburg vs. Highland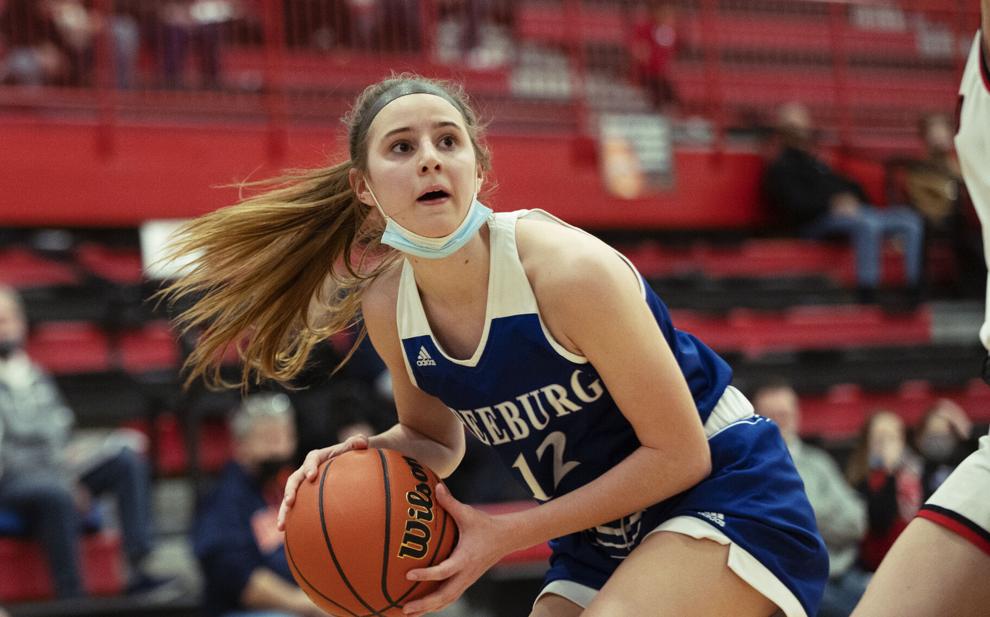 Freeburg vs. Highland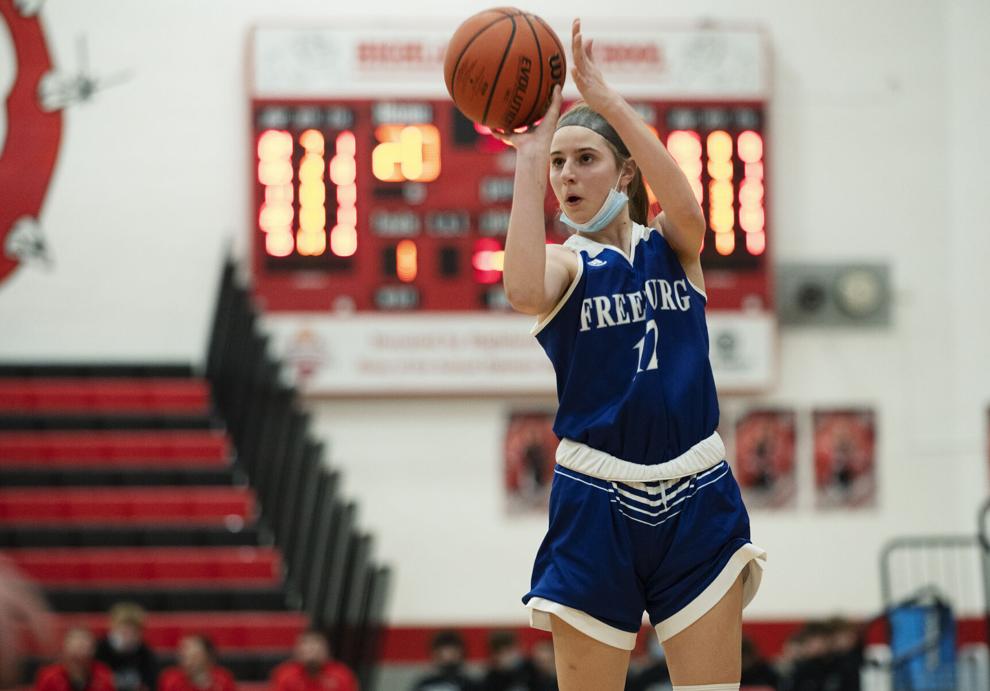 Freeburg vs. Highland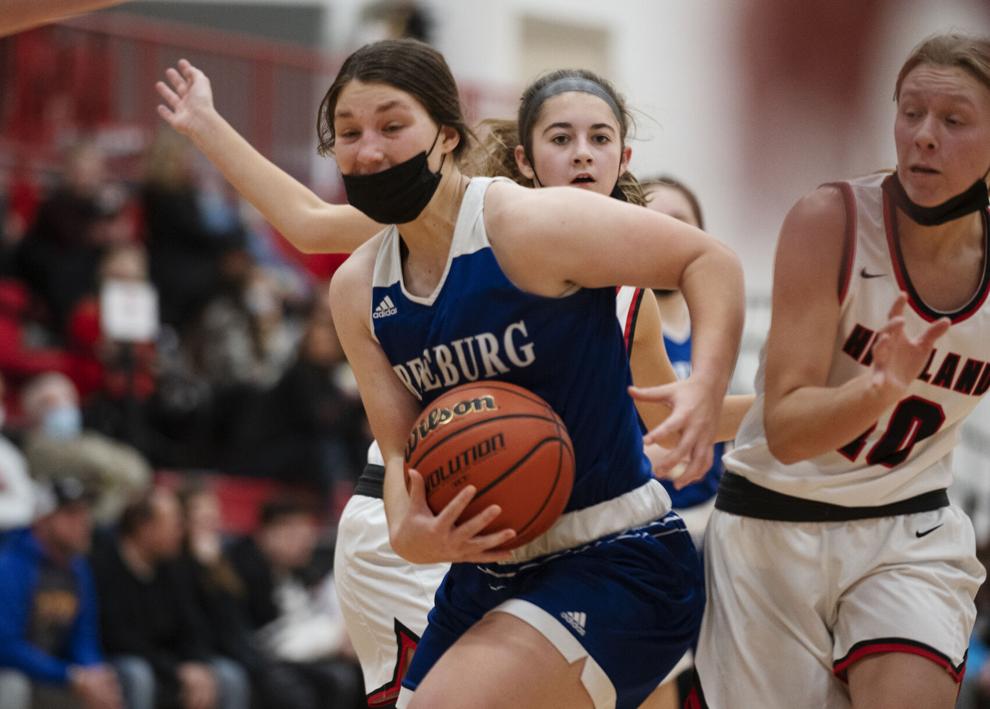 Freeburg vs. Highland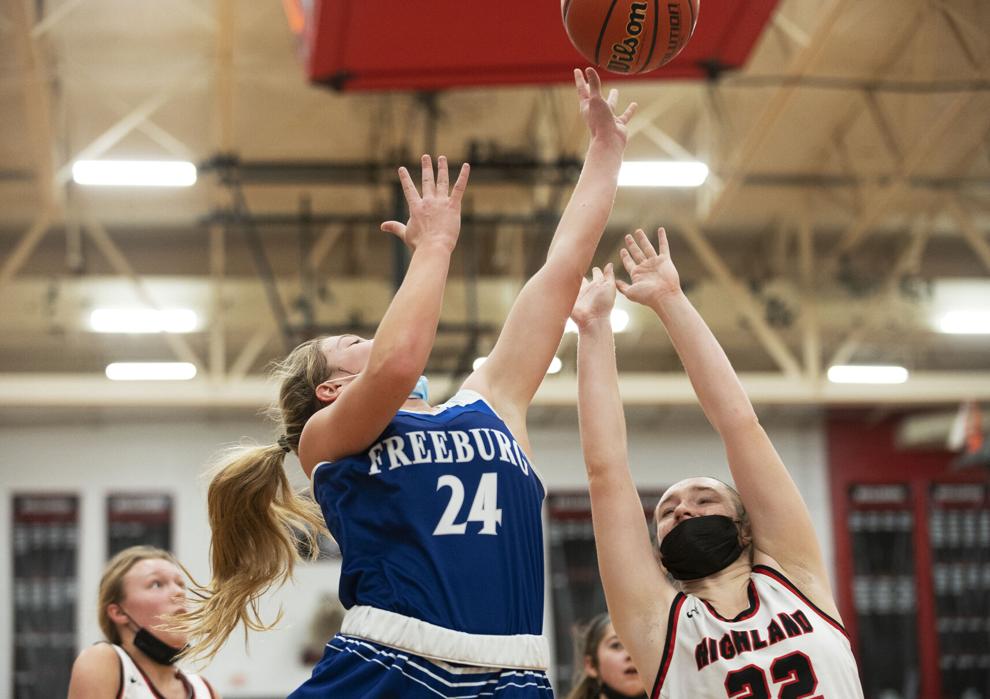 Freeburg vs. Highland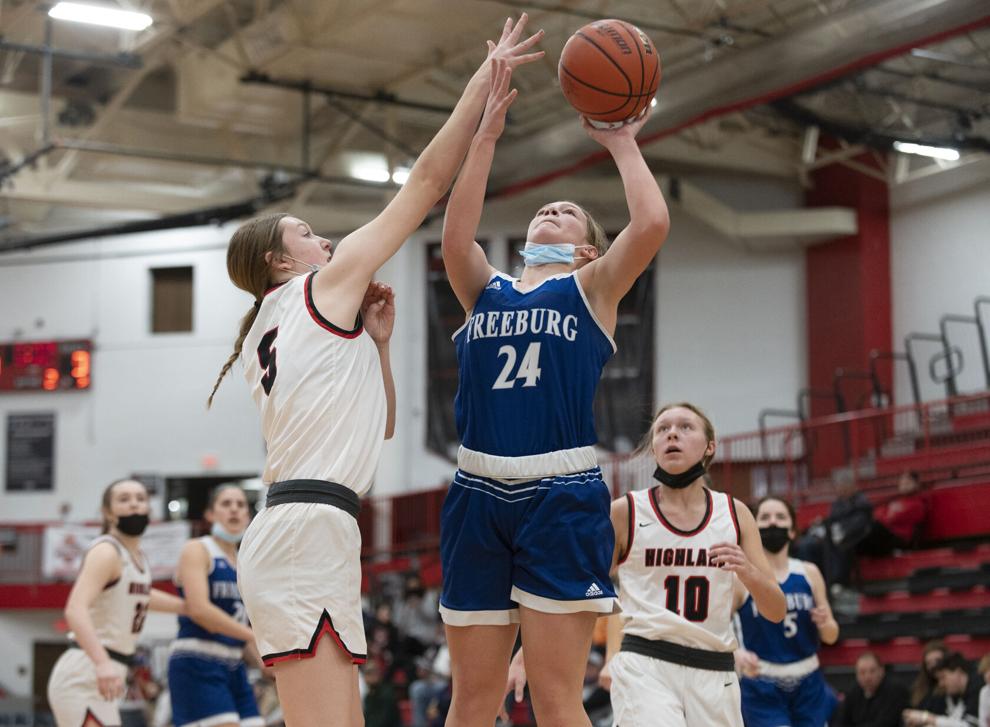 Freeburg vs. Highland
Freeburg vs. Highland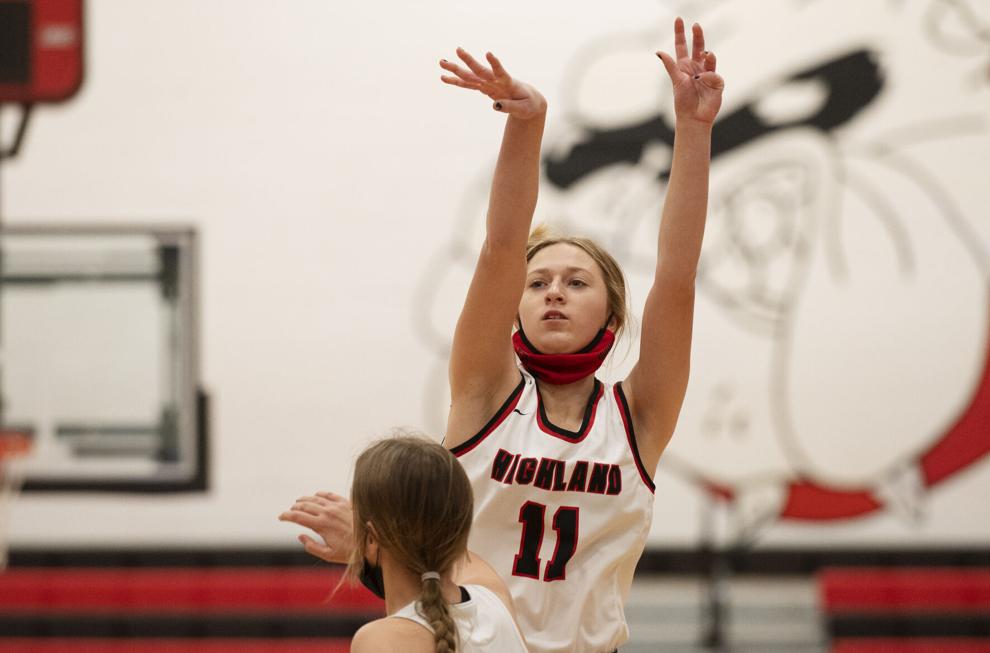 Freeburg vs. Highland