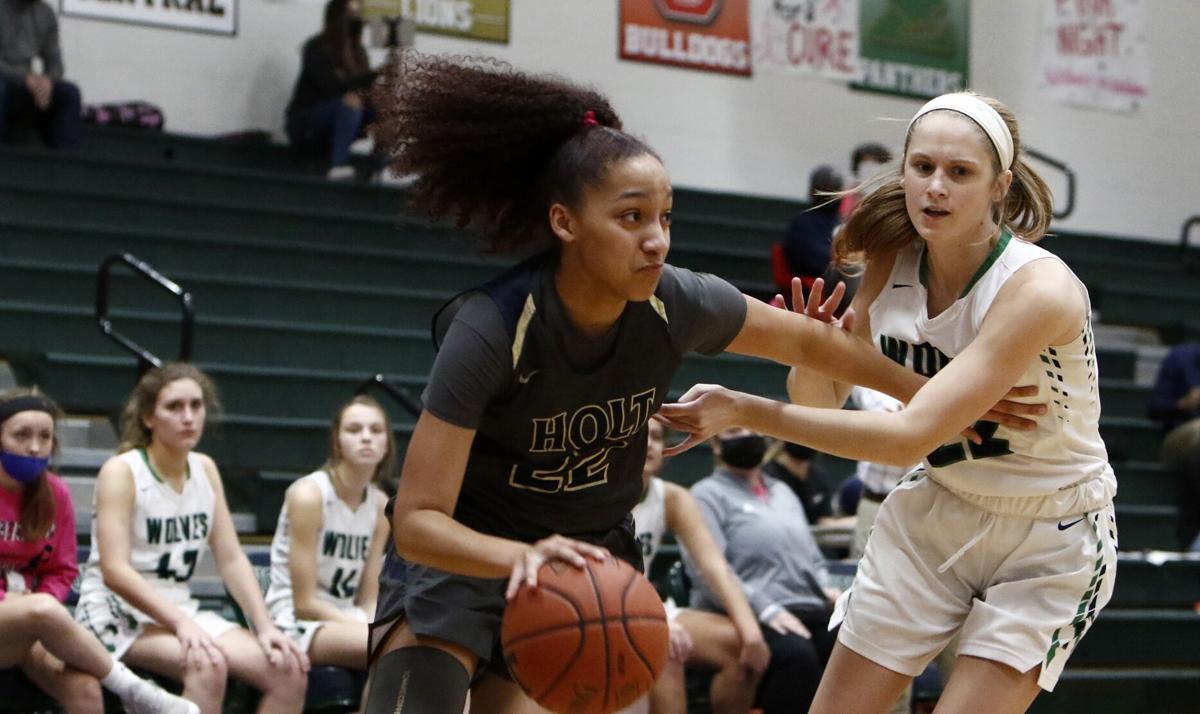 WENTZVILLE — There was no way Alyssa Gilchrist was going to pass up her shot a second time Friday.
With the game on the line and the clock dwindling, the junior guard passed the ball away from the free-throw line, only to get it back with less than five seconds left.
Her resulting shot was true with 2.1 seconds left and it gave visiting Holt a 47-46 win over rival Timberland in a GAC South Division girls basketball game. The field goal was Gilchrist's only one of the game.
"I really didn't think I was going to get to shoot it because it went over to (junior guard Sam Cooley)," Gilchrist said. "I got it back, though, and I just let it fly. There really wasn't anything else I could do. Time was running down, so I just let it fly. This feels really good because we didn't have the best shooting night."
Holt (6-1) pulled out the dramatic victory despite trailing 39-25 with six minutes left to play. It outscored Timberland 24-10 in the final quarter.
What's more, Holt did so without the services of senior leading scorer Jaliyah Green, who missed the game because of COVID-19 quarantine.
"Jaliyah is a big part of the team, you can't deny that, but this was a great opportunity for other girls to step up into roles that they might not always be in and just see how we respond," Holt coach Justin Wilmes said. "We have to look at it as a chance to get better each game and, when she comes back, we're all just that much more experienced. We're growing as a team."
The win was Holt's fifth in a row against Timberland dating to Dec. of 2016 and its 13th in the last 15 games of the series.
While Holt got the ball into the paint, it was the outside shot that made all the difference in the final quarter.
After a rough jump shooting performance for three quarters, Holt junior guard Sydney Reddin, who hit two of her three 3-pointers during the comeback, said things finally started to click.
"In our hearts, we truly wanted to win that game," Reddin said. "We kept working and I kept telling my teammates that the game's not over. In the end, we came out on top so that's all that matters."
Holt was led by Reddin's 17 points and junior guard Maddy Carroll added 10.
Timberland (1-3) was led by a game-high 24 points from junior guard Leah Wilmsmeyer. Junior forward Lexi Wilmsmeyer and junior guard Bailey Broemmer added eight points apiece.
"We knew what we had to do because they were going to overplay us and we had to get our shots off," acting Timberland coach Dan Lamb said. "We had a short bench and our girls played phenomenally. Give it Holt. Down the stretch they did what they needed to do. For us, Leah is unbelievable. She's fun to watch."
Timberland head coach Brad Schellert missed the game due to quarantine protocols.
Holt 47, Timberland 46
Holt 47, Timberland 46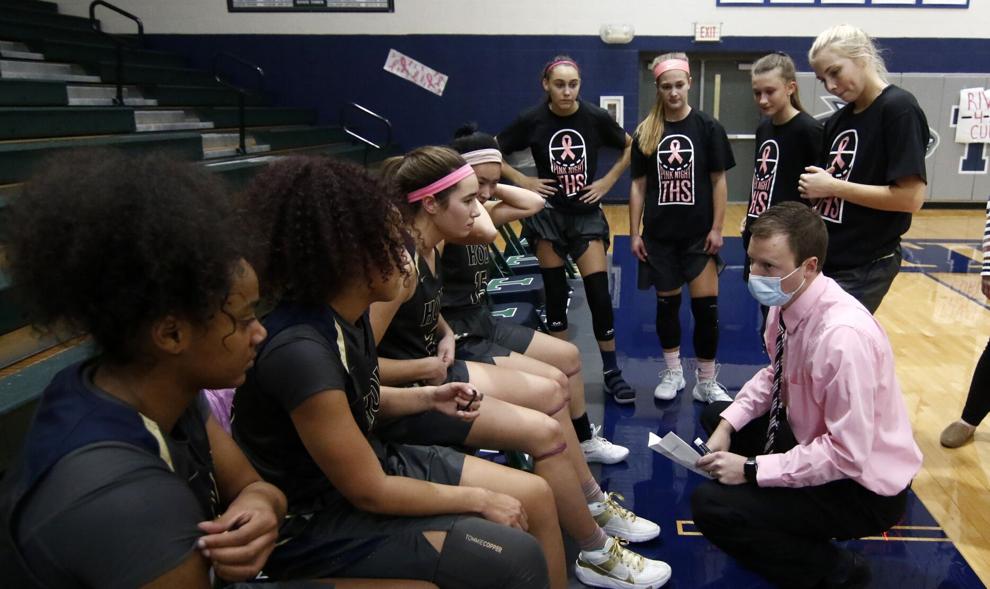 Holt 47, Timberland 46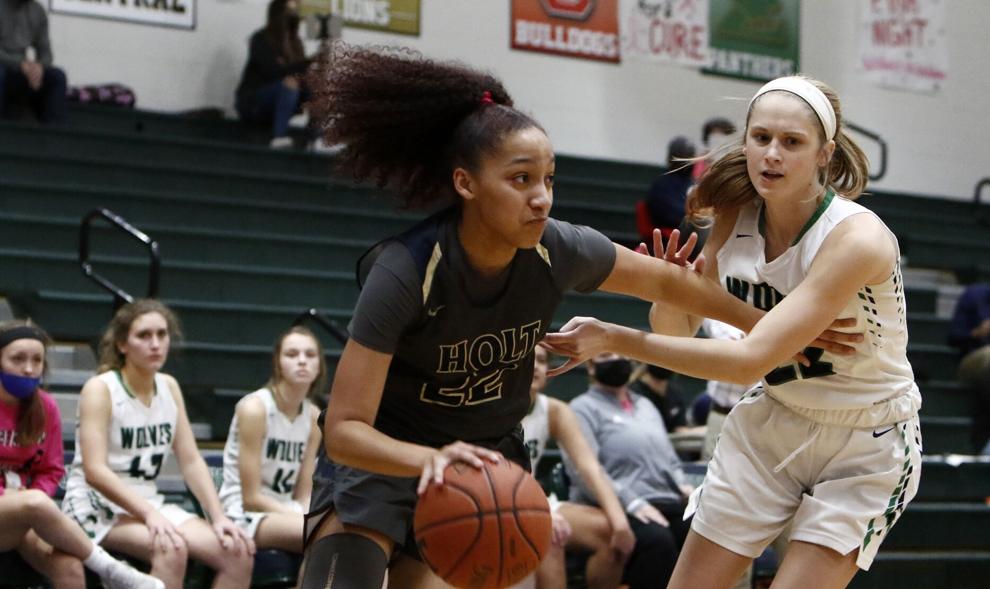 Holt 47, Timberland 46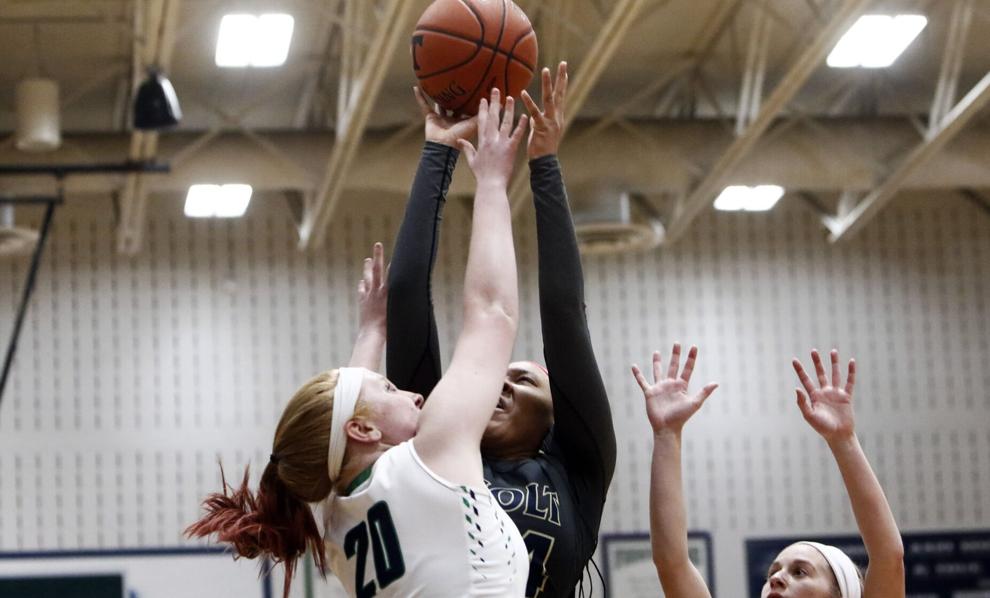 Holt 47, Timberland 46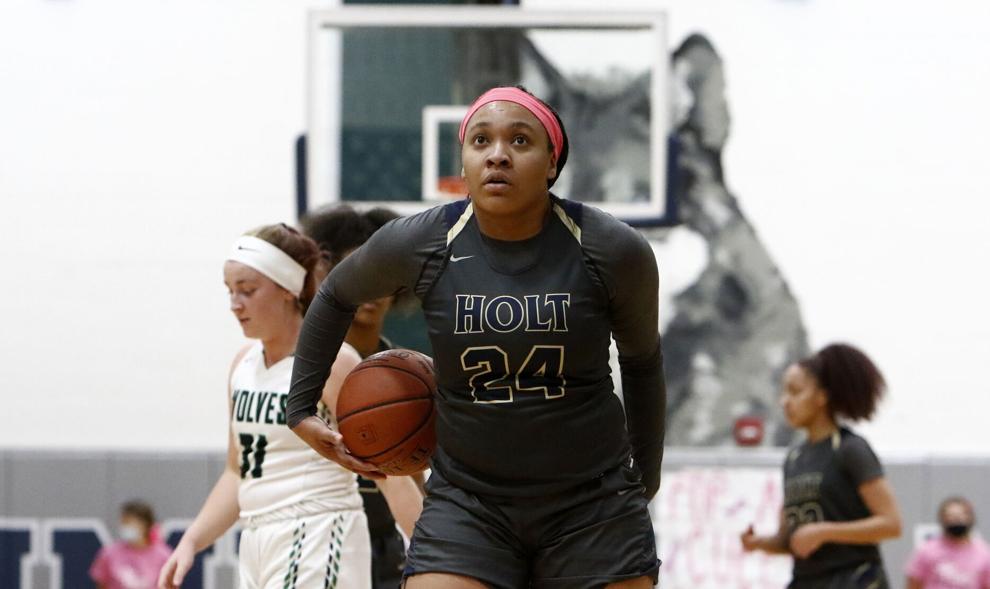 Holt 47, Timberland 46
Holt 47, Timberland 46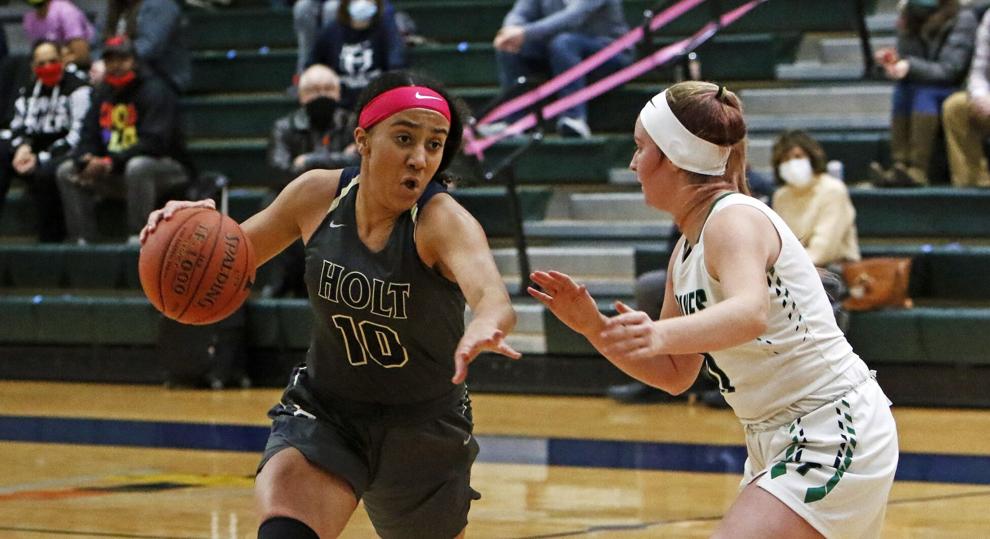 Holt 47, Timberland 46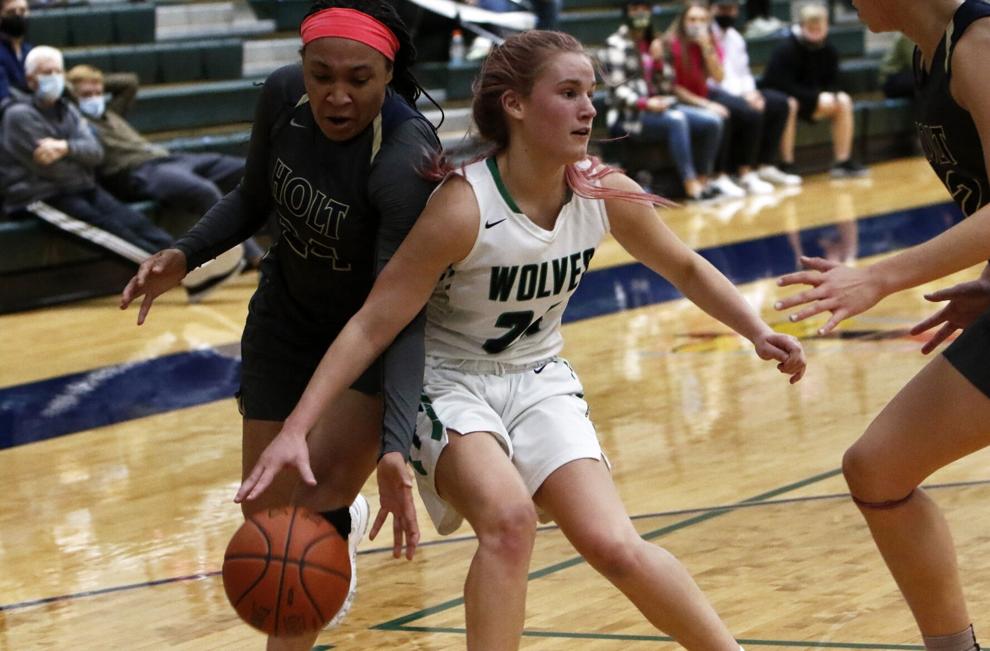 Holt 47, Timberland 46
Holt 47, Timberland 46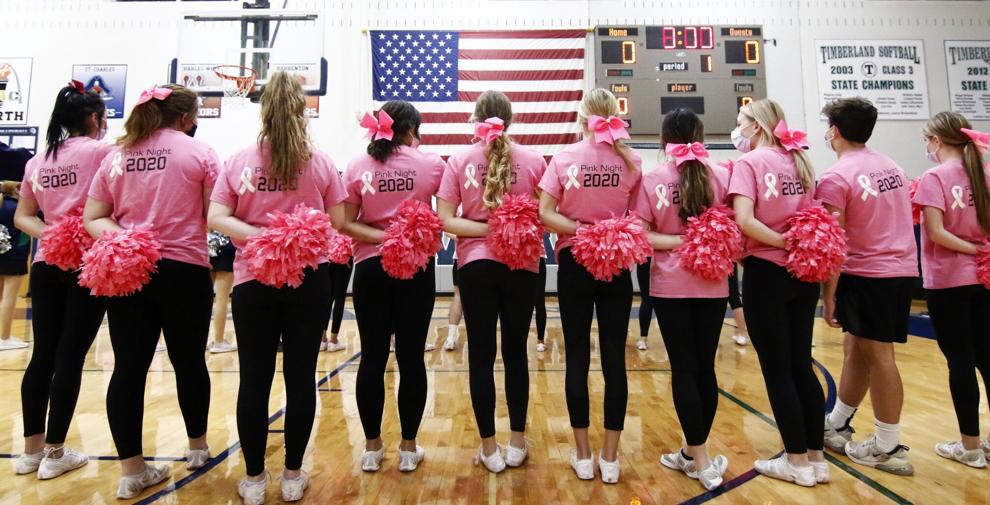 Holt 47, Timberland 46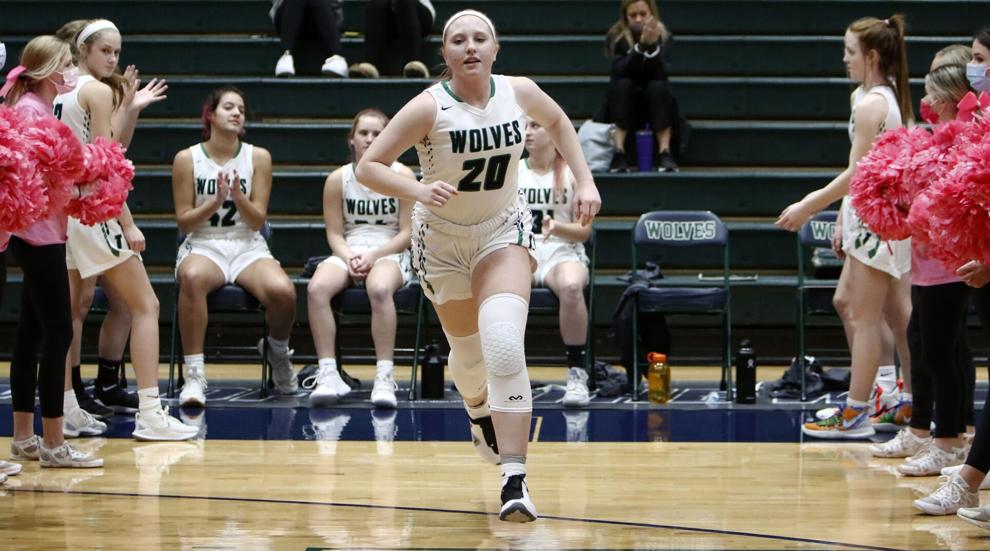 Holt 47, Timberland 46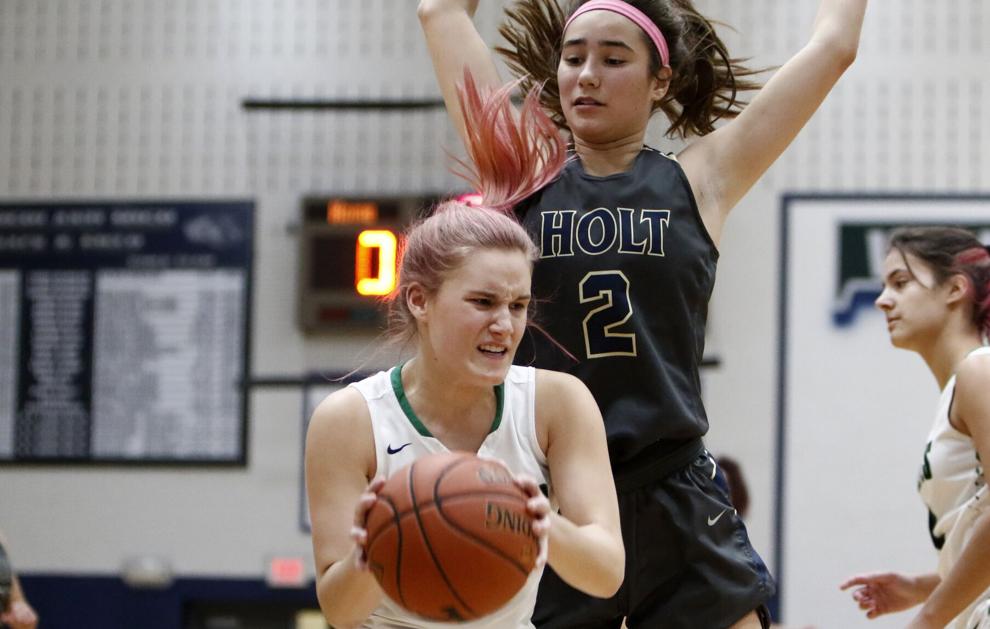 Holt 47, Timberland 46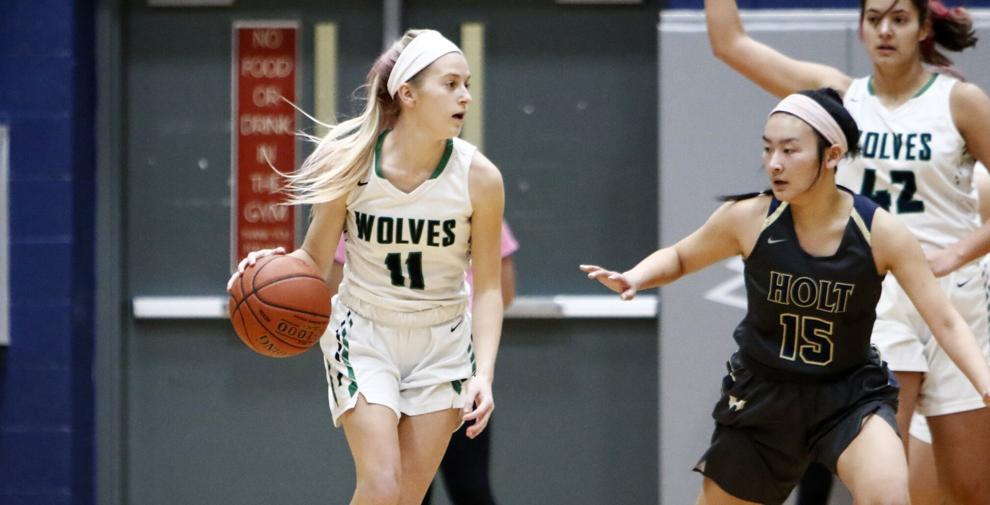 Holt 47, Timberland 46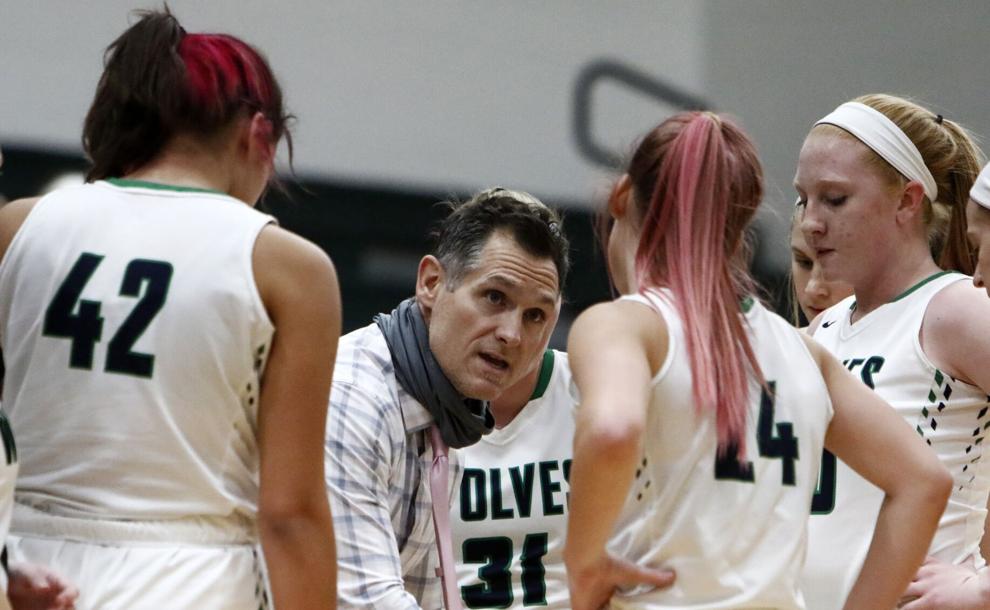 Holt 47, Timberland 46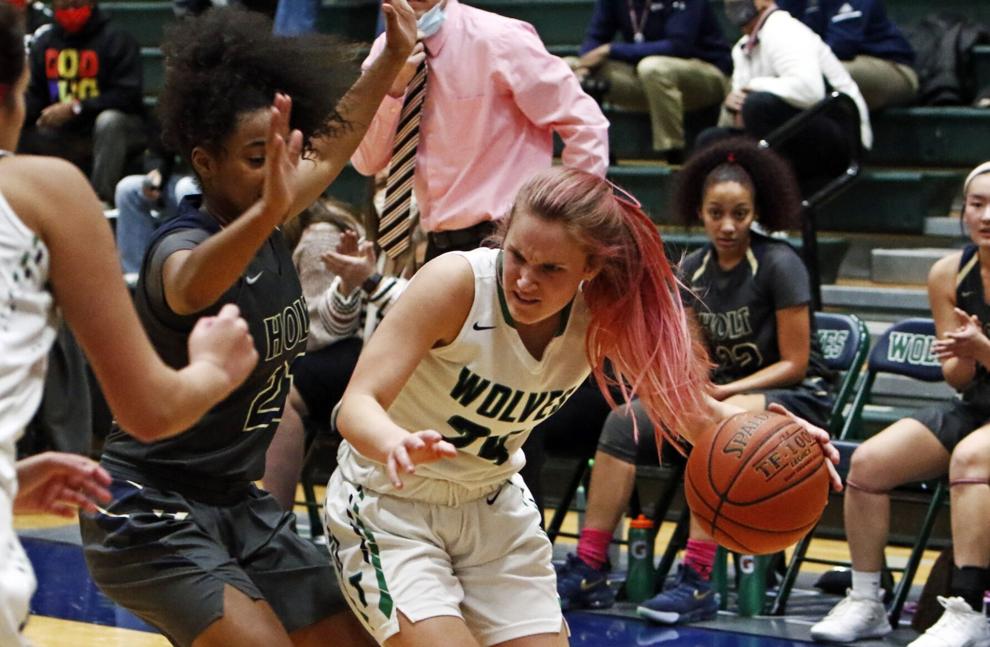 Holt 47, Timberland 46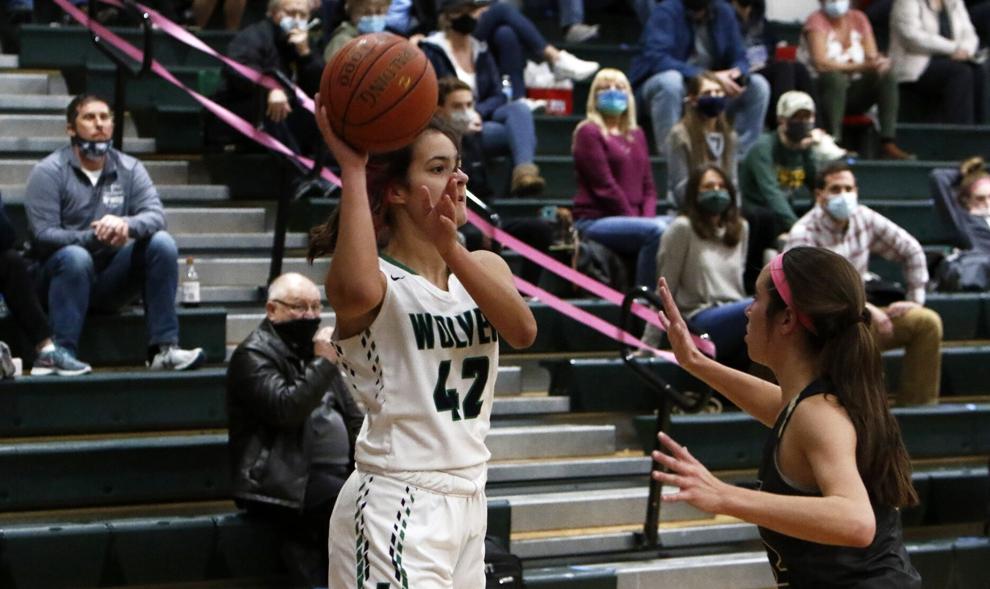 Holt 47, Timberland 46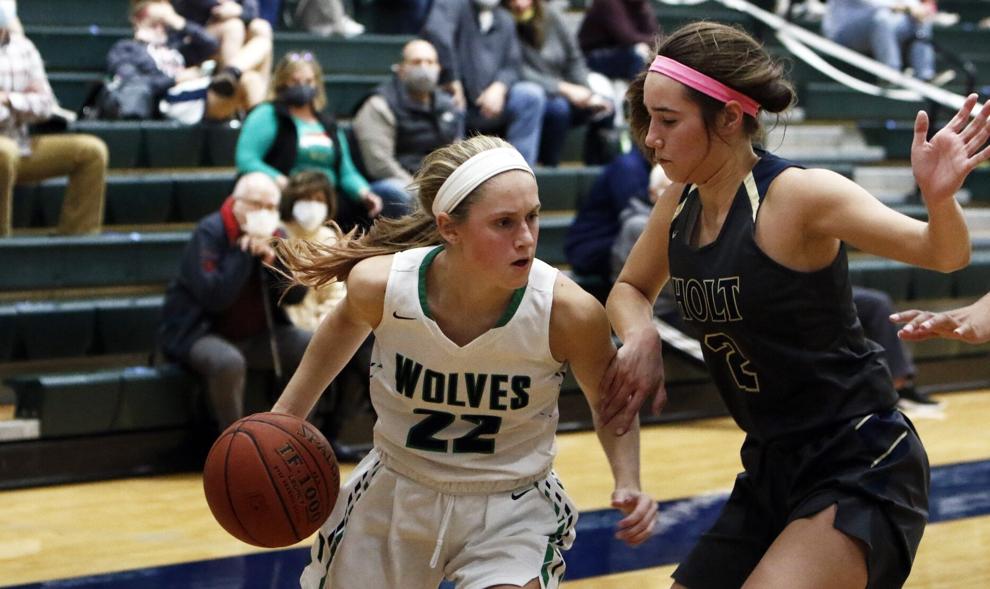 Holt 47, Timberland 46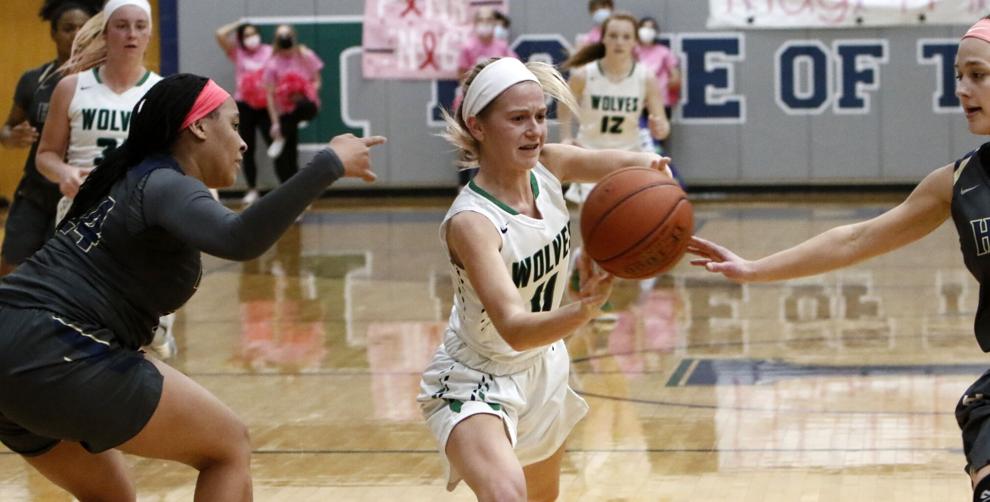 Holt 47, Timberland 46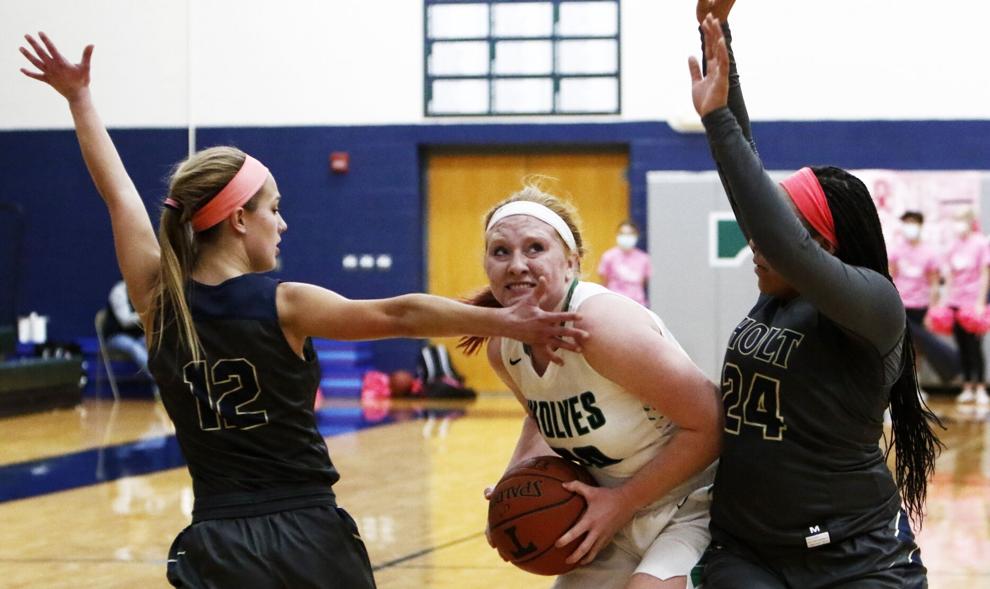 Holt 47, Timberland 46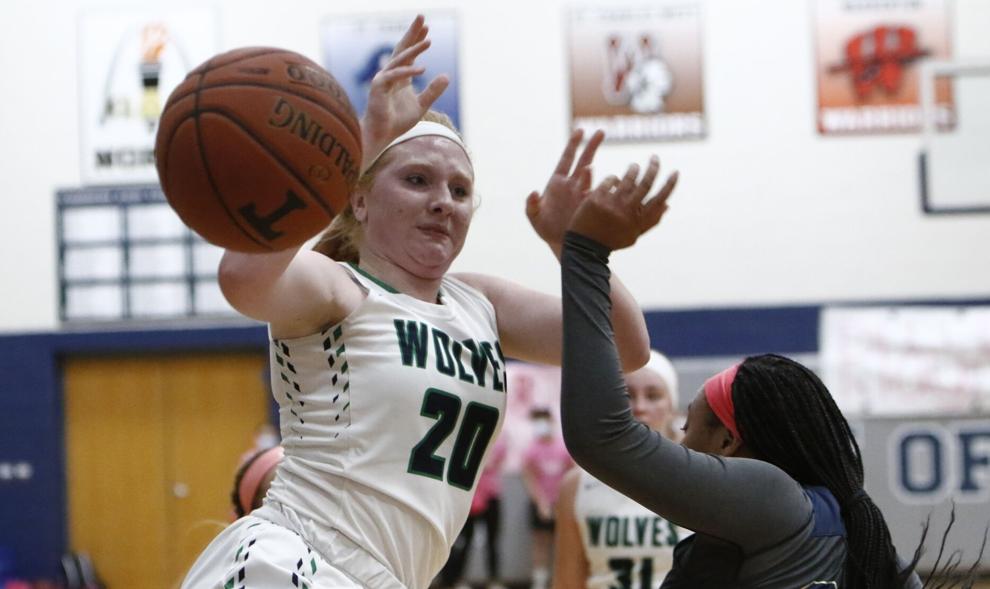 Holt 47, Timberland 46