A new season brings a new set of challenges for two-time defending Class 5 girls basketball state champion Kirkwood.
But even though most of the faces have changed, the expectations really haven't.
STLhighschoolSPORTS.com rankings - 11/26/2018 Large school rankingssLast Week1. Edwardsville (5-0)NR2. Kirkwood (2-0)NR3. Parkway Central (0-0…
"We get to see what we need to work on because we've got December, January and February to see what we can be by the end of the season," Pioneers junior forward Natalie Bruns said. "While things may be different, the end goal is the same. We want to do as well as we can in the postseason."
The Pioneers graduated players who averaged 48.5 points per game on last season's 28-3 team.
But so far, so good. Kirkwood's off to a 2-0 start thanks to a pair of hard-fought victories, beating traditional powers Rock Bridge (49-47) and Dexter (45-42) last weekend in the St. Joseph's Turkey Tipoff.
"We're a different team now, so we have to find different ways to score," senior forward Abby Ludbrook said. "We're at the point where we're just working to get better and better for February."
Bruns and junior Rylee Mulvaney both scored in double figures in each of the victories, led by Bruns' 22-point effort against Rock Bridge.
The Pioneers hope they've taken the first few steps in reaching a fourth consecutive Class 5 state final, though their coach said the journey is just beginning.
"We've just got a bunch of nice girls here," Kirkwood coach Monica Tritz said. "I may need to take them to a MMA fight, I don't know. We, as a team, have really got to work on our toughness."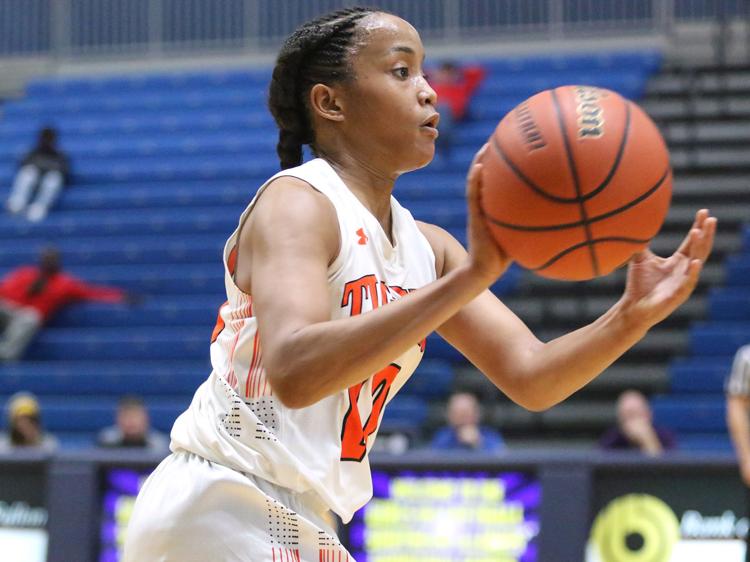 EDWARDSVILLE PILES ON EARLY-SEASON VICTORIES
Through the first couple weeks this season, Edwardsville already has some signature wins.
The Tigers (5-0) eked out a 40-39 win Nov. 21 over Hazlewood Central as part of the Southern Illinois Shootout.
The Tigers also beat Illinois Class 1A defending state champion Danville Schlarman by a score of 49-42 on Saturday.
The strong start comes after the Tigers finished fourth in Class 4A last season and were state runner-up two years ago.
Sydney Harris scored 14 to lead the Tigers against Hazelwood Central while Kylie Burg paced them with 15 points in the Danville win.
Jaylen Townsend, a senior, leads the team with 13 points per game.
The Tigers will host Collinsville at 7:30 p.m. Thursday to open Southwestern Conference play before another big slate of games.
Edwardsville hosts Highland at 11:30 a.m. Saturday and will take on Ladue later that night at 6:30 p.m. at O'Fallon.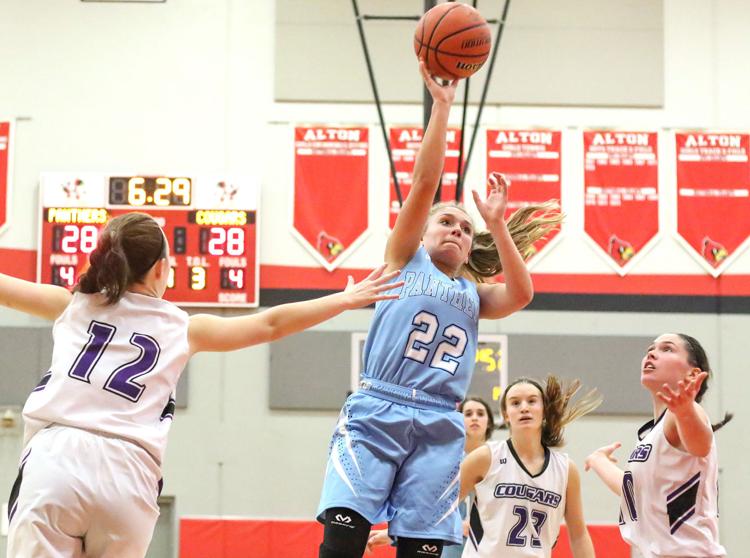 BREDEN LEADS JERSEYVILLE'S OFFENSIVE EFFORT
One season removed from averaging more than 17 points per game as a freshman, Breden is scoring at an average of 24.7 points per game for the Panthers (2-2).
Thanks to a bevy of trips to the free-throw line, where she is 19 of 23, Breden believes her game has gone to the next level.
"I like to drive to the basket and get to the free-throw line, that helps a lot," Breden said. "I do (spot up) and get great passes from my teammates, but I know I need to drive to the basket, get to the free-throw line and make shots."
Breden's continued high level of play isn't just a fluke. 
But Jerseyville coach Kevin Strebel said to see Breden as just a scorer would be to make a big mistake.
"There is something to being able to win basketball games," Strebel said. "Do you have that player who can go out and get baskets when you need them? She has continued to do that type of things for us. One other thing that is nice for Clare is that she's not afraid to do the dirty work. She has taken several charges for us, usually about one a game."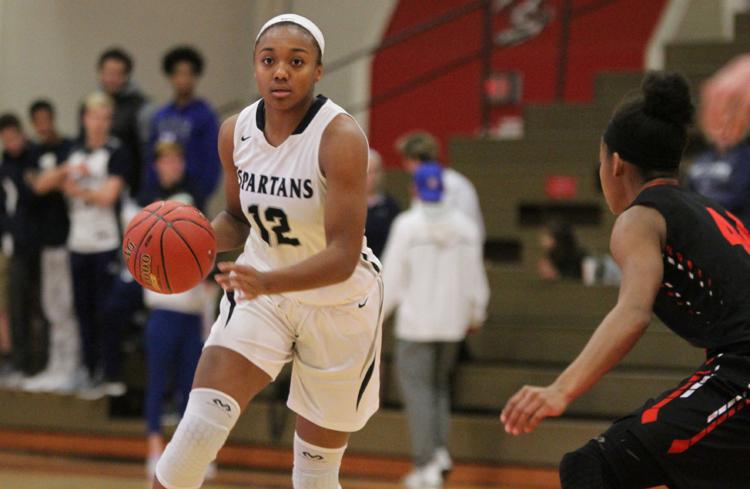 FRANCIS HOWELL CENTRAL LOOKS FOR NEXT STEP
A 23-6 finish and appearance in the Class 5 quarterfinals look nice on paper. But those are just blips compared to what Francis Howell Central has in mind.
As Howell Central coach Hayley Leake sees things, a new year poses new challenges.
"The very first thing we talked about is that success doesn't have a continuum," Leake said. "We realized that there were a lot of great things about last year. But ultimately it starts all over every season. There are still similar things we want to do, but this team will have a completely different identity."
One of the many positives for Leake and the Spartans is that three of last season's five starters have returned.
Senior forward Yani Curry (12.6 points, 5.2 rebounds per game), senior guard Lauren Ebert (8.4 points per game) and junior guard Azaria Hulbert (6.4 per game) are all back to help lead the Spartans.
"After the three kids that were starters coming back, we have basically new additions," Leake said. "There are kids who moved up from junior varsity. We do have some kids that were on varsity but did not see a ton of minutes. There's a lot of learning the system, a lot of growing. We expect ourselves to try and get better every day."