Amelia Bell is a dancing machine.
The O'Fallon High senior girls basketball standout isn't afraid to bust out a move at any time.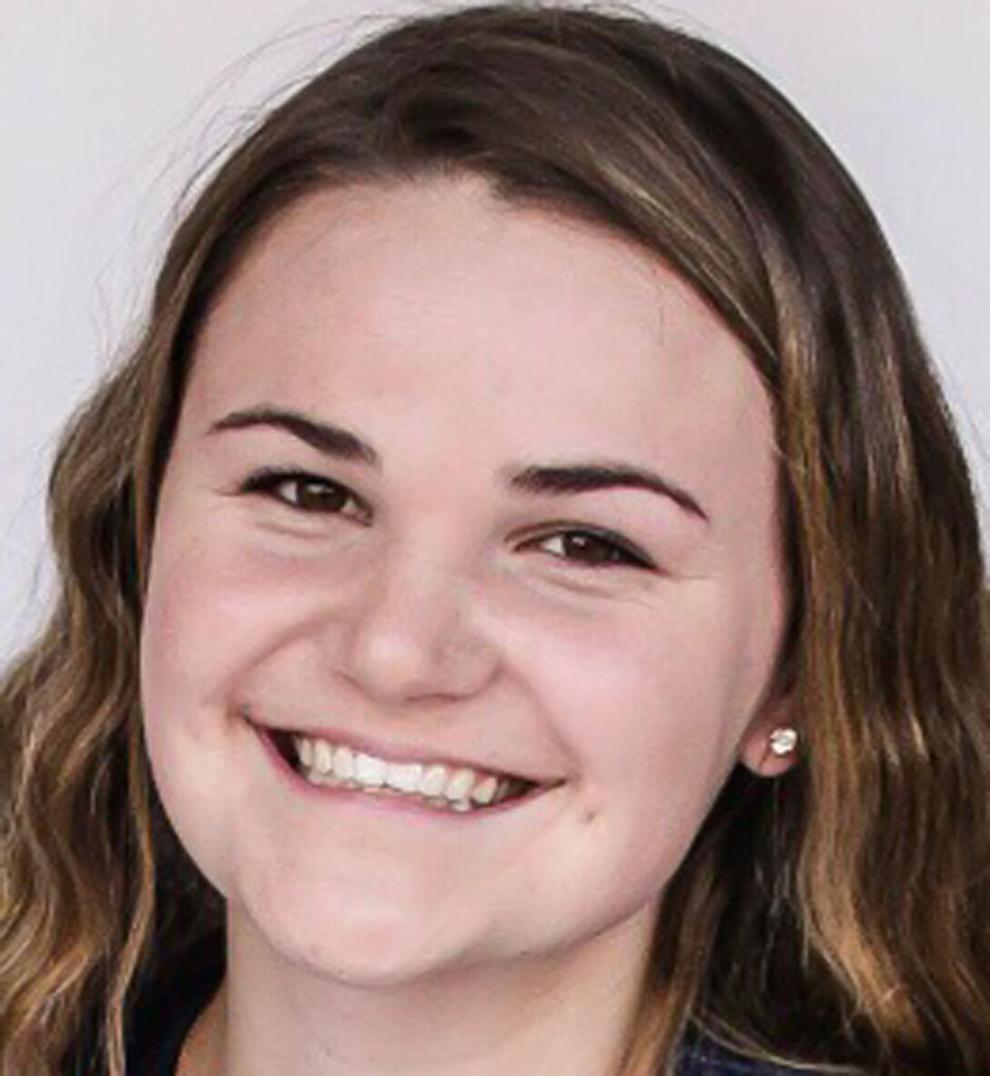 "She doesn't need an excuse," junior teammate Klaire Keel explained. "She'll just start dancing any time she feels like it."
Bell's slick moves, which can be seen in her more than 200 TikTok videos, are not relegated to just the dance floor.
The 6-foot-1 center is making some sweet music on the basketball court as well.
Bell has come out guns blazing the first two weeks of the truncated Illinois season to help the Panthers to a 4-0 start. She is averaging 19.3 points and 10 rebounds per game, among tops in the rugged Southwestern Conference.
A 12-point and seven-rebound performer last season, Bell has kicked her game into high gear at the outset of her final high school campaign.
"I think her almost missing out on her senior year has really motivated her," O'Fallon coach Nick Knolhoff says. "Her ballhandling and outside shooting has definitely changed in a positive way."
And her dancing skills remain strong, too.
Bell was a featured performer in a TikTok video put together by the Panthers for an IHSA-sponsored contest in December. The state's governing body allowed athletic teams to enter short Christmas-theme skits, with the winner receiving money for its favorite charity.
O'Fallon's entry, directed by Bell and Keel, leads off with Bell dressed in a large green and red sweater that makes her look like a Christmas tree. She and her teammates bop around to the sound of traditional favorite "Rockin' Around the Christmas Tree" by Brenda Lee.
The entry reached the final four out of 145 entries before finishing second to the winning video sent by the Andrew High volleyball team out of Tinley Park in suburban Chicago.
Still, the 29-second effort shows the Panthers possess more than just on-court skills.
Bell has been known to dance on the court during pre-game warmups. She consistently moves to the locker room pump-up music prior to taking the court.
"It's great to see," Keel said.
Bell considers the "dice roll" her favorite move, although she isn't afraid to try anything.
"I love my TikToks and they always have dancing in them," Bell said.
Unfortunately, Bell has not had a chance to show off her moves at official school functions. COVID-19 forced the cancellation of the school prom last spring and homecoming festivities last fall.
But at least Bell is getting to wow fans with her basketball skills, which have blossomed this season.
Knolhoff says she has gone from becoming a solid post player to a multi-faceted power forward with a wide range of skills. She has developed an impressive outside shot in addition to her aggressive inside game.
Bell's ability to drive to the basket has sent her to the foul line 35 times already this season. She has made 31 foul shots.
"I think I'm more confident in myself this year," Bell said. "Coming back as a senior, I'm supposed to be a leader and I'm trying to do that the best I can."
Bell spent the summer and fall playing on the AAU circuit against some of the best players in the Midwest. She came back to the high school level a stronger, more determined player.
"I feel like she just wants to show everybody that she can be even better than she was," Keel said. "Sort of like she has a point to prove."
Bell, who will continue her career at Mississippi College in Clinton, scored 26 points and added 17 rebounds in a 71-44 season-opening win over Alton on Feb. 11. She also recorded 21 points and 10 rebounds in a win over Collinsville two days later.
O'Fallon has won its four games by an average of 28 points per contest. No team has come closer than to within 13 points.
A rejuvenated Bell has played a key role in that domination.
"Last season, I was more like a rebounder and then score when I could," Bell said. "Now, I'm one of the leaders. I have to set an example and I have to do a lot more."
Bell broke into the starting lineup as a freshman and has been a fixture ever since. She has amassed 893 points and should hit the 1,000-point plateau sometime in the next six or seven games.
O'Fallon knocked off perennial league kingpin Edwardsville 61-58 in a Class 4A Pekin Sectional semifinal last season. The triumph broke a 35-game losing streak to the Tigers.
The teams meet again Thursday in Edwardsville. O'Fallon will be trying to record back-to-back wins over the Tigers for first time since Dec.17, 2002-Jan. 13, 2003.
With the new-and-improved Bell leading the way, there could be no stopping this group.
"It's a shame there's no state championship series this year," Knolhoff said. "I feel like, if there was, we could be right there."