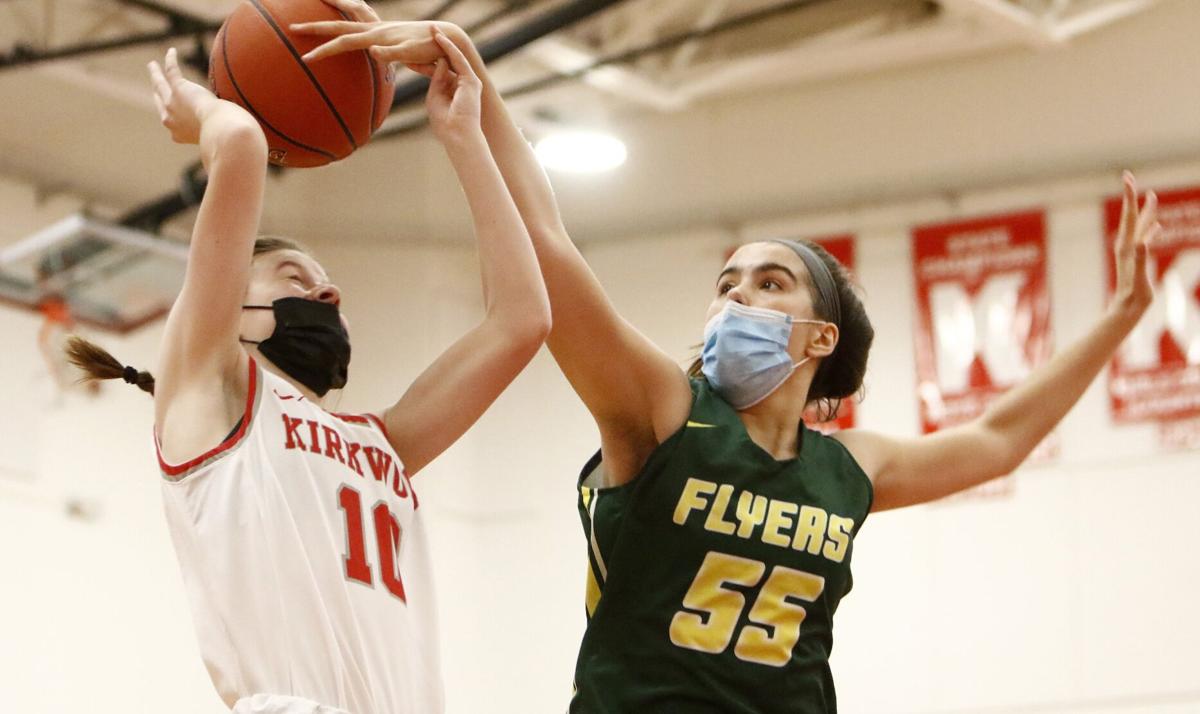 KIRKWOOD — As a sophomore last season, Grace Hupp got the chance to learn first-hand as Kirkwood made it to the Class 5 state semifinals before the coronavirus pandemic ended the season.
One season later, Hupp is putting her lessons to good use.
She came through in a big way as the host Pioneers rebounded from an abysmal first half to earn the 42-37 win over Lindbergh.
"I learned a lot from them," Hupp said. "The biggest thing was about how to step up and be a leader. We started off bad but I knew we were still in this game and that we could beat them. We knew we'd only scored eight in the first half, we knew we could score more than that."
Things were so rough for Kirkwood (1-3) that Lindbergh (4-1, No. 10 in the STLhighschoolsports.com large-schools rankings) had more first half blocks, with nine than the Pioneers had points as the Flyers led 12-8.
Kirkwood coach Monica Tritz credited Lindbergh freshman post player Rory Conboy, who had most of the blocks, for leading the Flyers' defensive charge.
"We knew 55 (Conboy) was going to be a stud, I mean, she's awesome," Tritz said. "We decided we weren't going to shot fake or put any move on and she just kept blocking. We made changes, though, and Grace scored some and (junior forward) Tara (Benham) did well. (Senior forward) Maddie Friar did really well against 55. They could have hung their heads and they didn't."
Hupp, who ended with a game-high 15 points, tallied nine in the fourth quarter after the teams ended the third tied at 25.
Two quick baskets in the final quarter led to chances to attack the Lindbergh basket in the game's waning moments and Hupp then went 6-of-8 from the free throw line to help seal the victory.
"I feel like I can get on a run and it feels good," Hupp said. "Once I hit the first, I can feel it. I'm like 'OK, I've got this.' It also helped that they weren't scoring a lot because we were able to put defensive pressure on them and we didn't make it easy for them to score."
After Hupp, Kirkwood got eight from sophomore guard Brooke Bendoff and six from Benham.
"Grace and Tara gave us tonight exactly what I would expect from girls in their position," Tritz said. "They both came through tonight. We've made some bonehead mistakes, just some dumb things that we have to fix. Like I said, after that first half we could have just quit and they didn't."
Lindbergh was led by 12 points from junior guard Ella Wolfard. Conboy added seven points for the Flyers.
Lindbergh coach Michelle Pittroff said that the Flyers, as a team, didn't do themselves and favors in letting the game slip away.
"It was a little bit disappointing because I don't think we capitalized early when we had one of their big players on the bench with three fouls," said Pittroff of Benham. "In the end, we missed play=ups and free throws and missing two big rebounds towards the very end definitely was the dagger. We're a young team, so we'll take it and learn from it."
The loss marked the 10th in succession by Lindbergh to Kirkwood. The last time the Flyers won a game in the series came in Dec. of 2010.
"This was a fun one," Hupp said. "We need to work hard now and keep it going."
Kirkwood 42, Lindbergh 37
Kirkwood 42, Lindbergh 37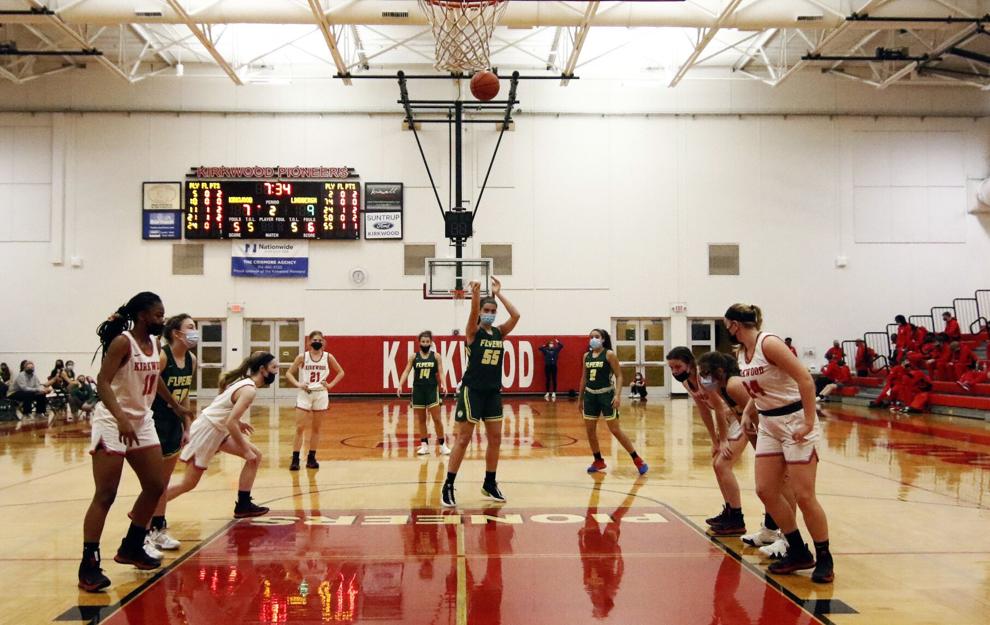 Kirkwood 42, Lindbergh 37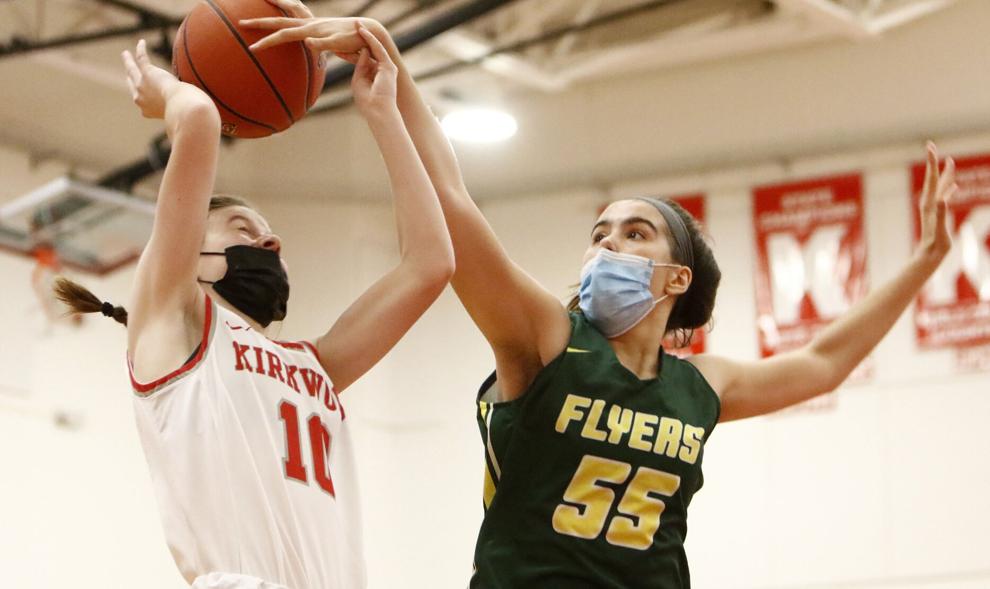 Kirkwood 42, Lindbergh 37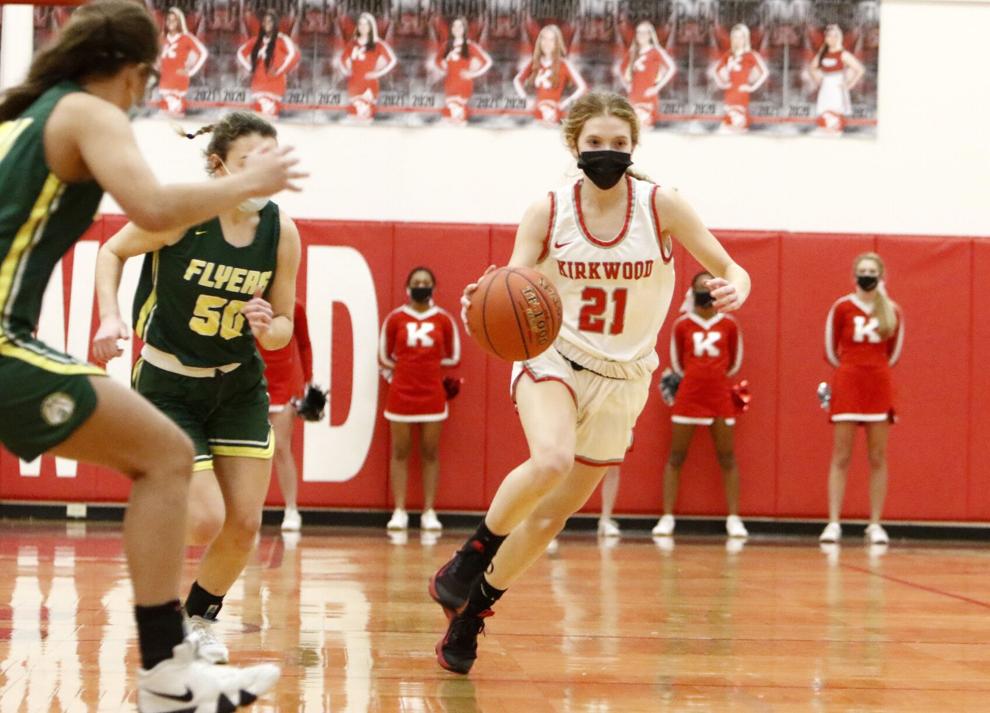 Kirkwood 42, Lindbergh 37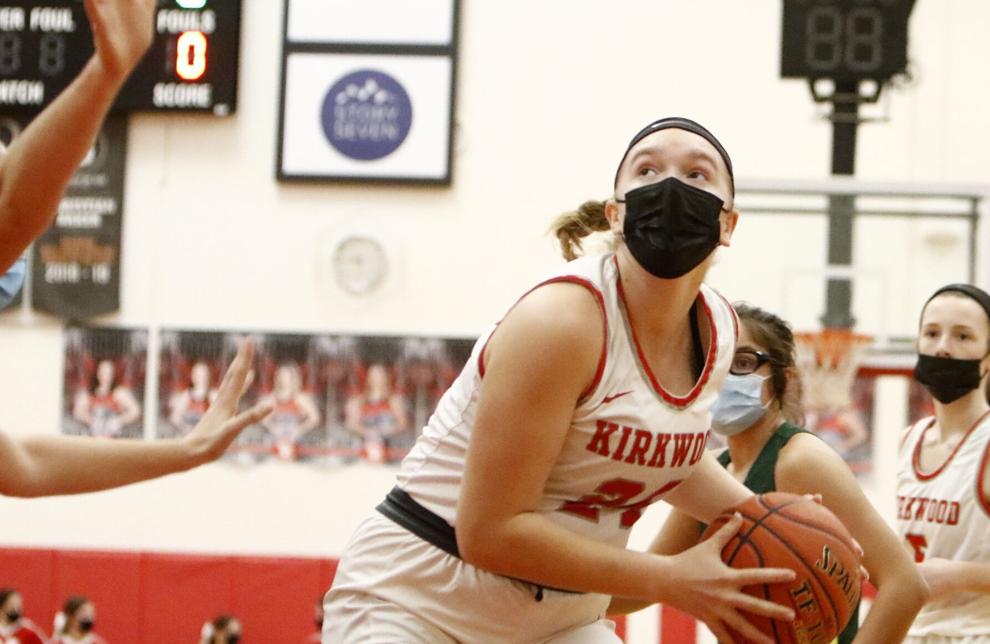 Kirkwood 42, Lindbergh 37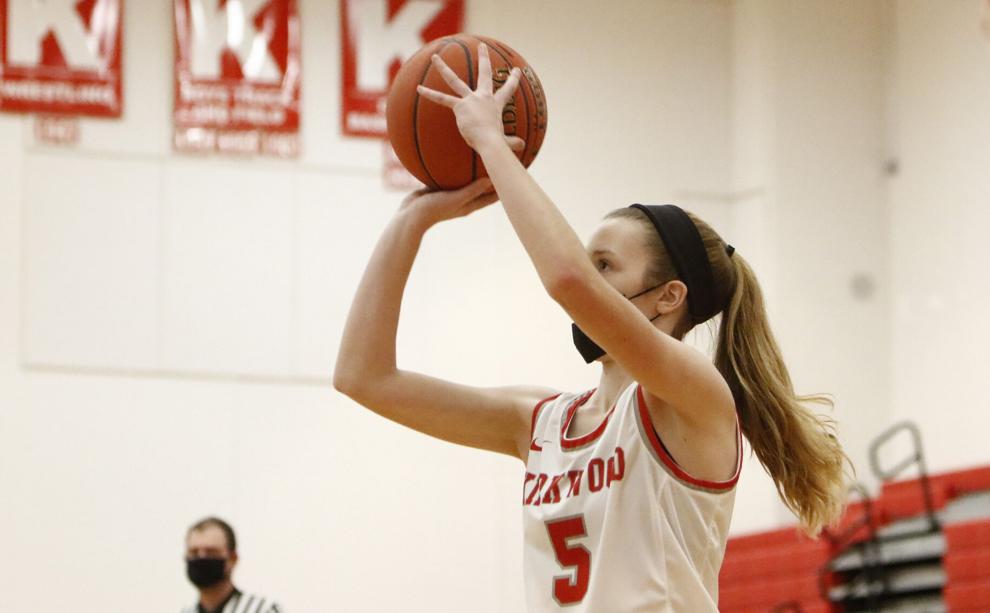 Kirkwood 42, Lindbergh 37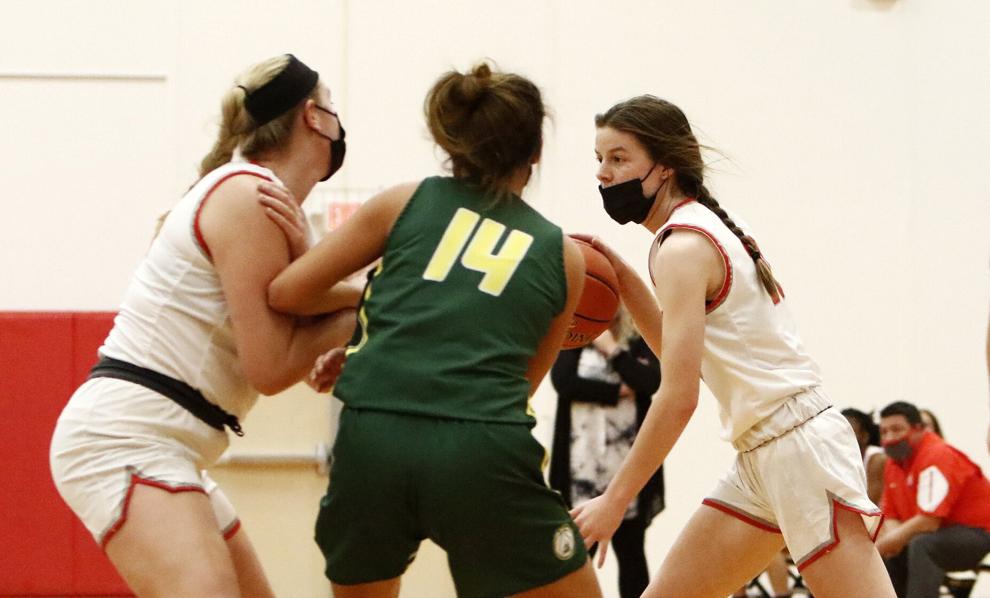 Kirkwood 42, Lindbergh 37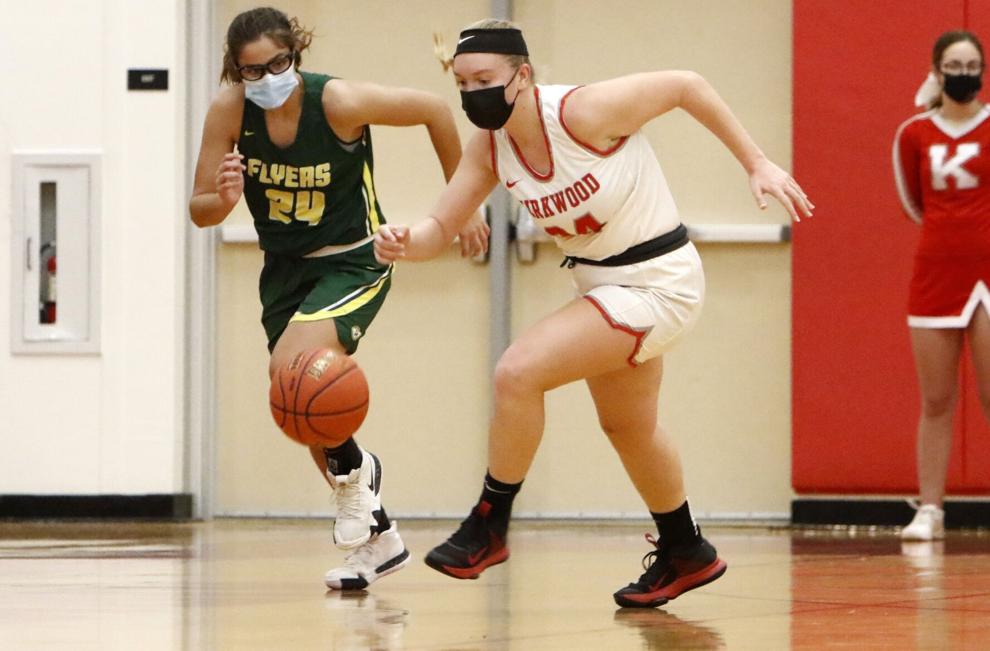 Kirkwood 42, Lindbergh 37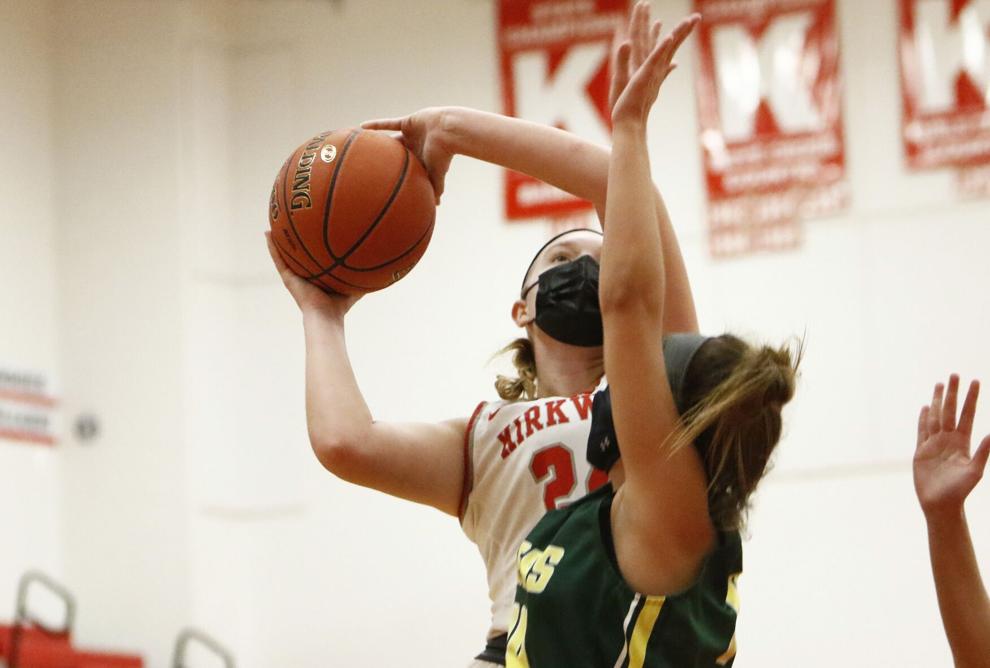 Kirkwood 42, Lindbergh 37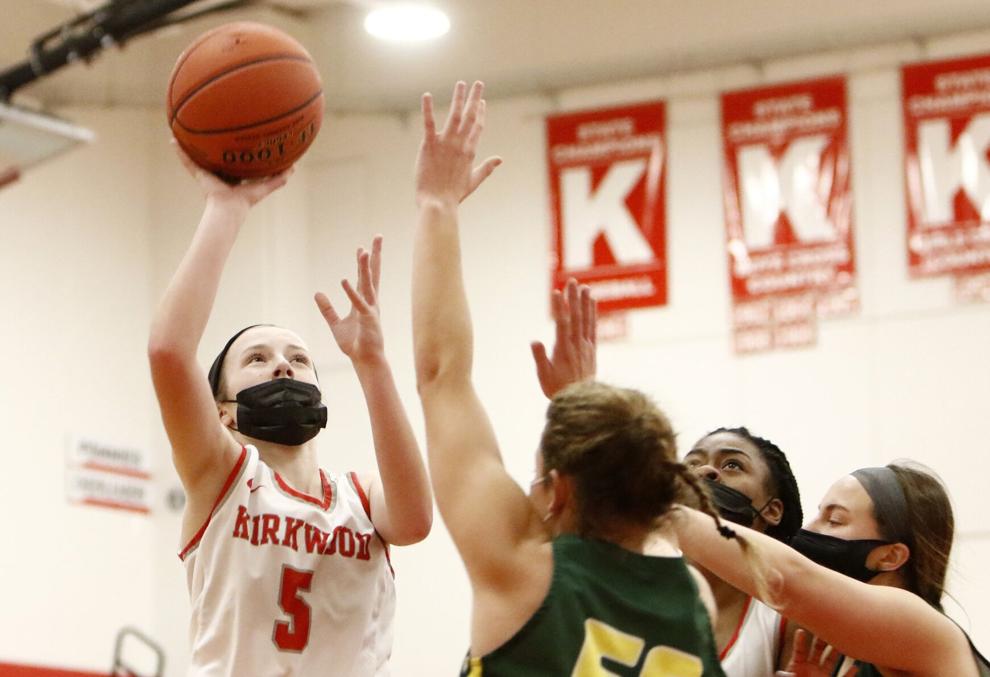 Kirkwood 42, Lindbergh 37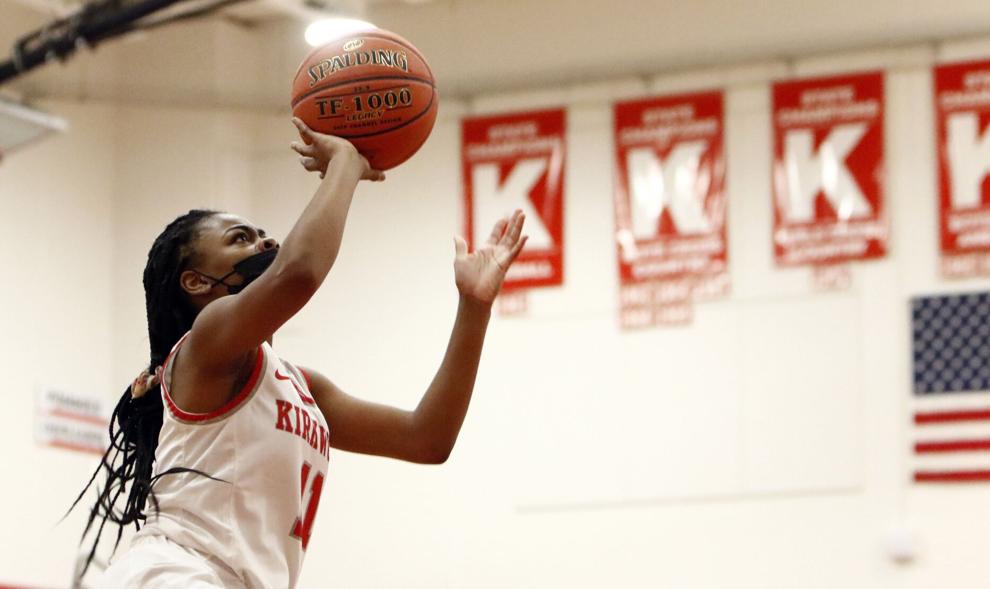 Kirkwood 42, Lindbergh 37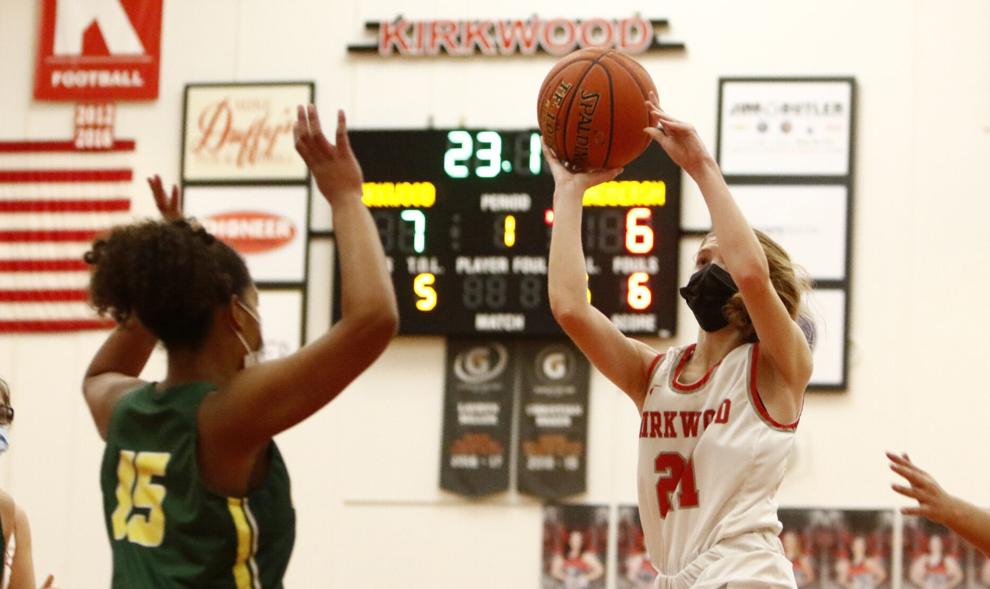 Kirkwood 42, Lindbergh 37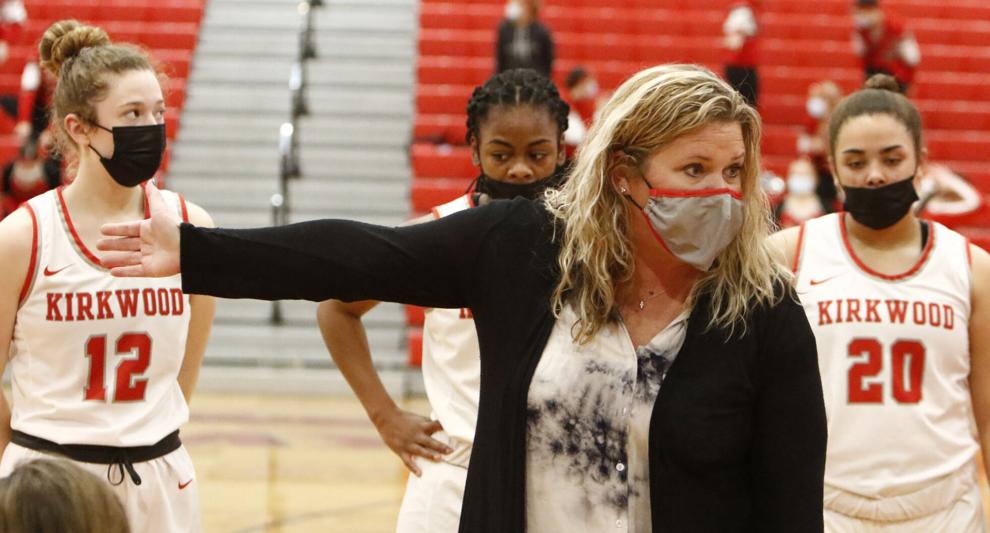 Kirkwood 42, Lindbergh 37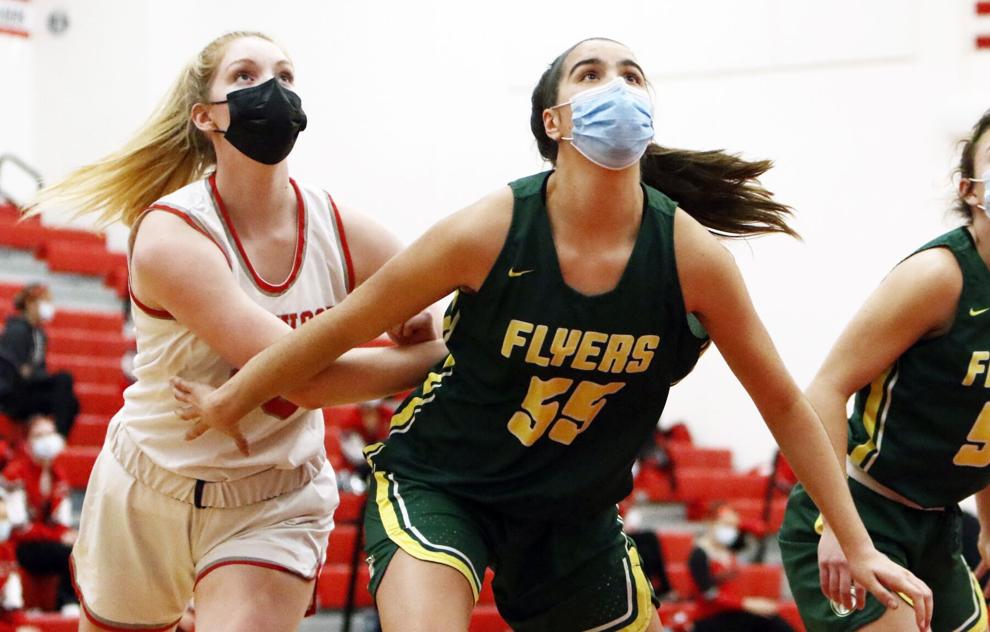 Kirkwood 42, Lindbergh 37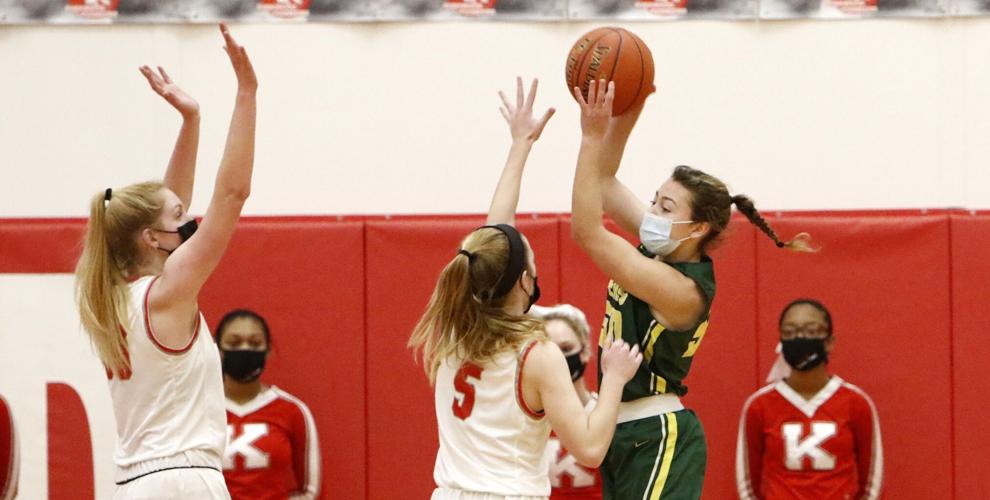 Kirkwood 42, Lindbergh 37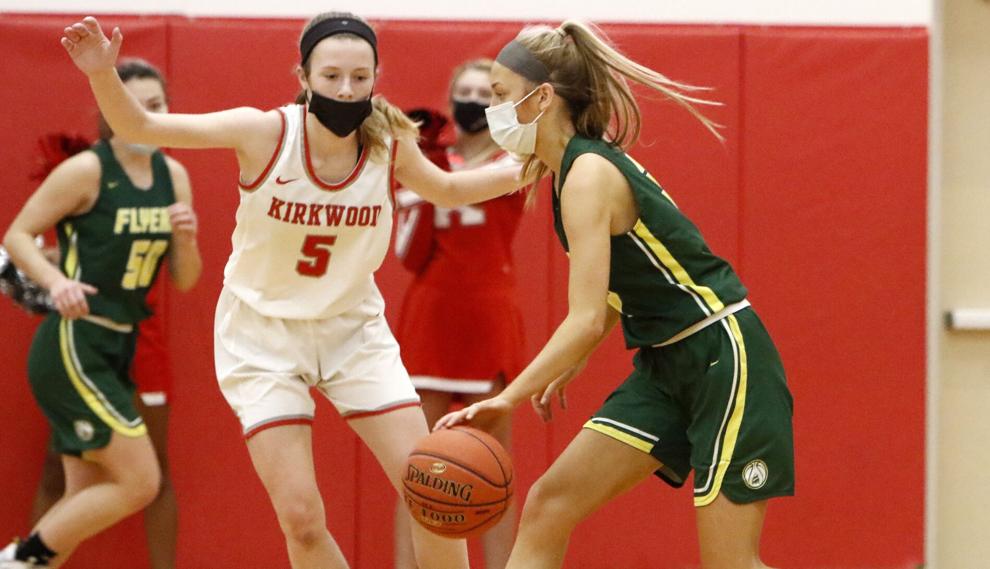 Kirkwood 42, Lindbergh 37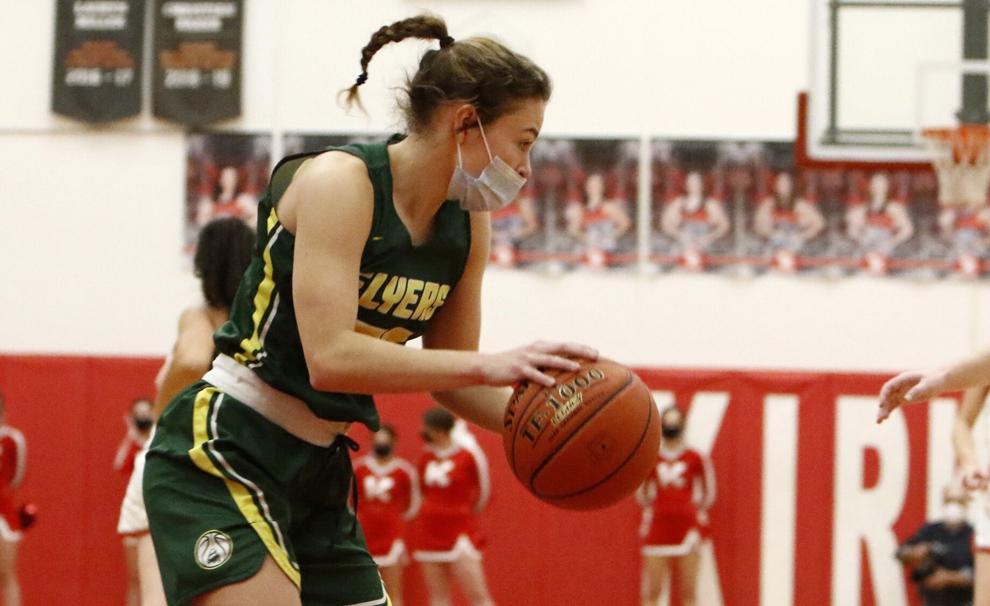 Kirkwood 42, Lindbergh 37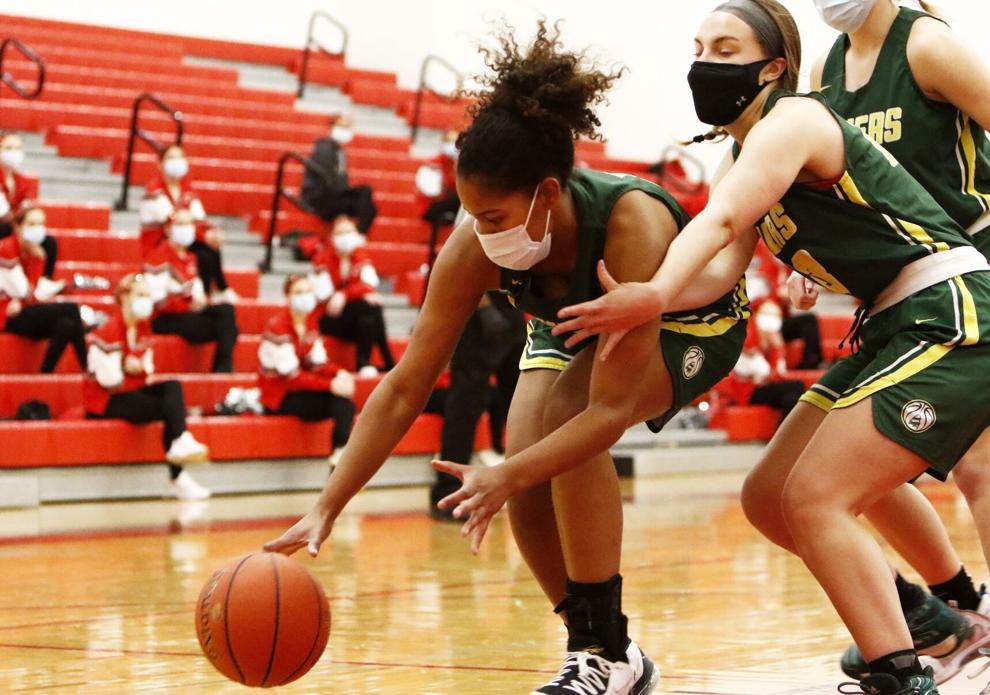 Kirkwood 42, Lindbergh 37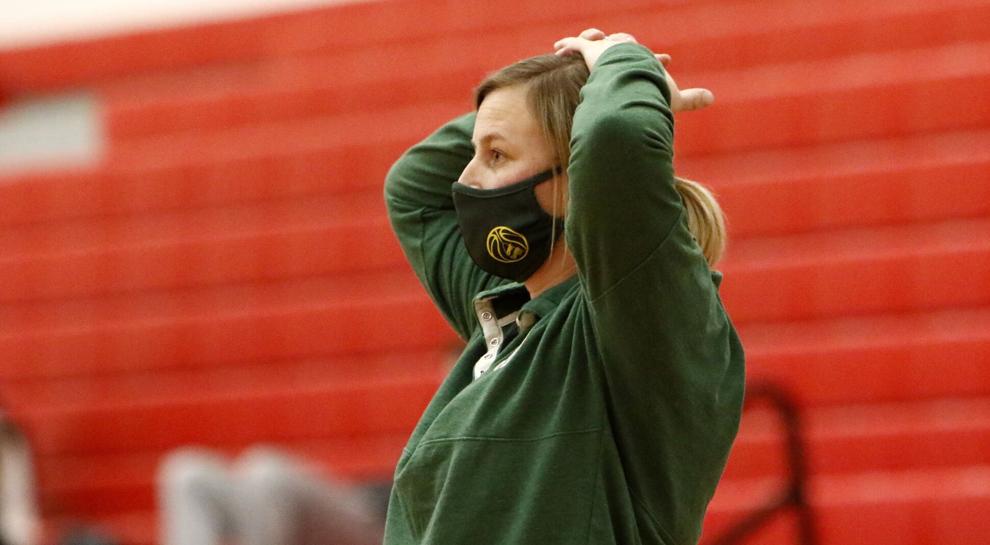 Kirkwood 42, Lindbergh 37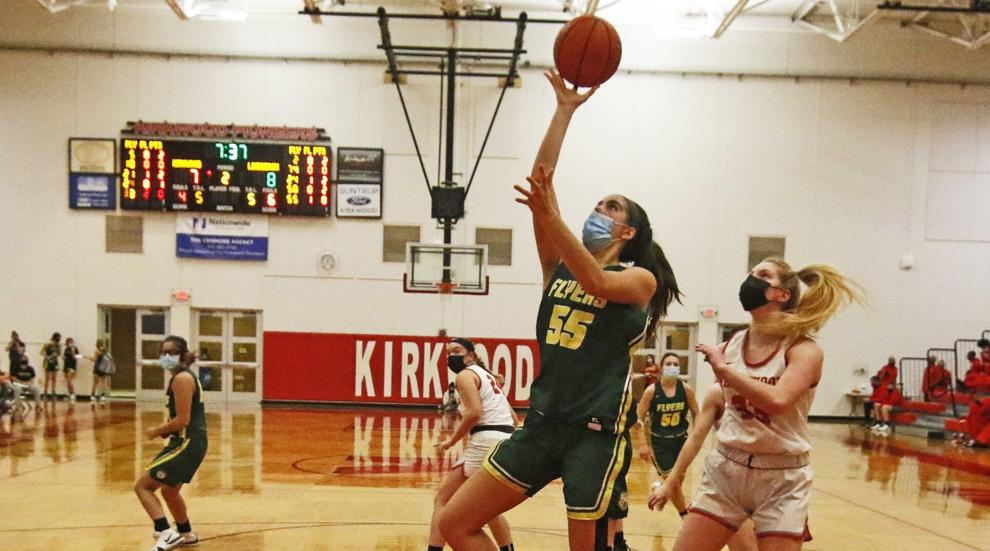 Kirkwood 42, Lindbergh 37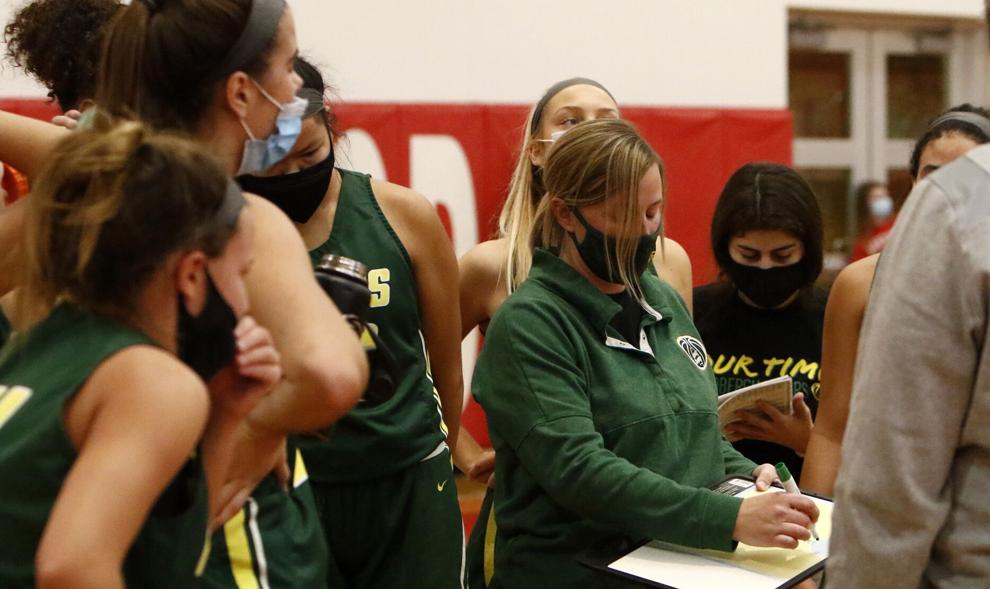 Kirkwood 42, Lindbergh 37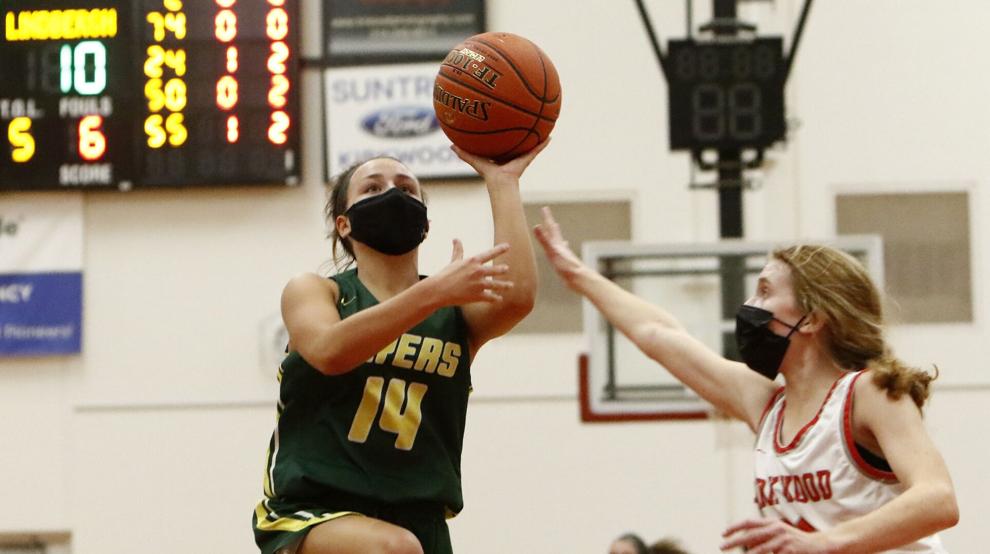 Kirkwood 42, Lindbergh 37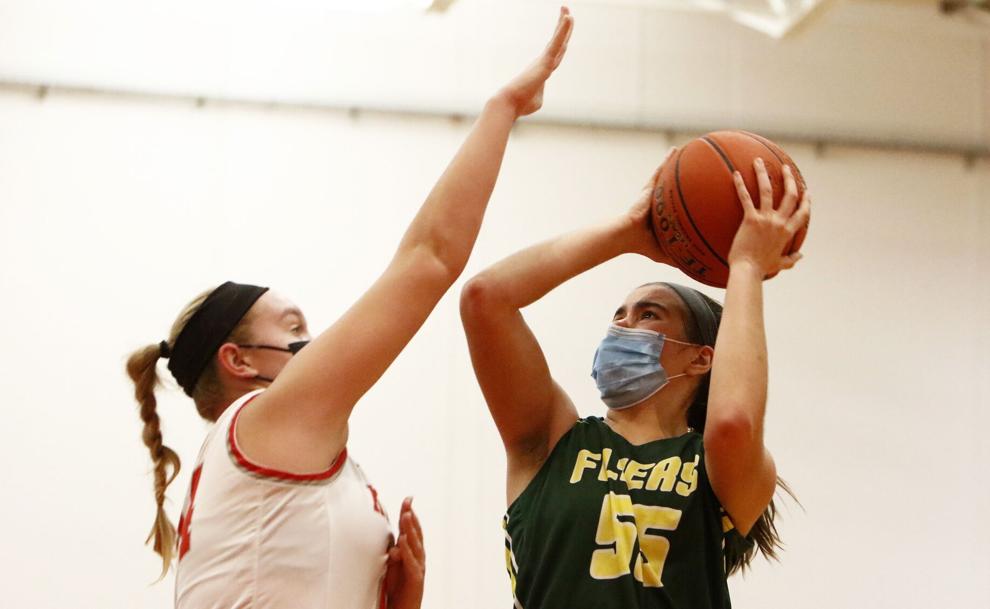 Kirkwood 42, Lindbergh 37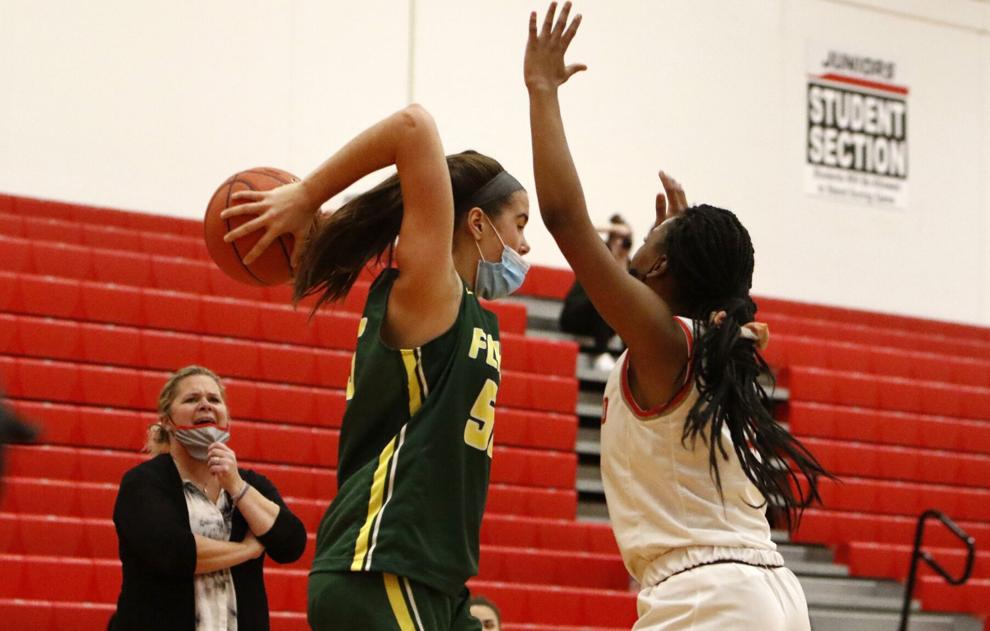 Kirkwood 42, Lindbergh 37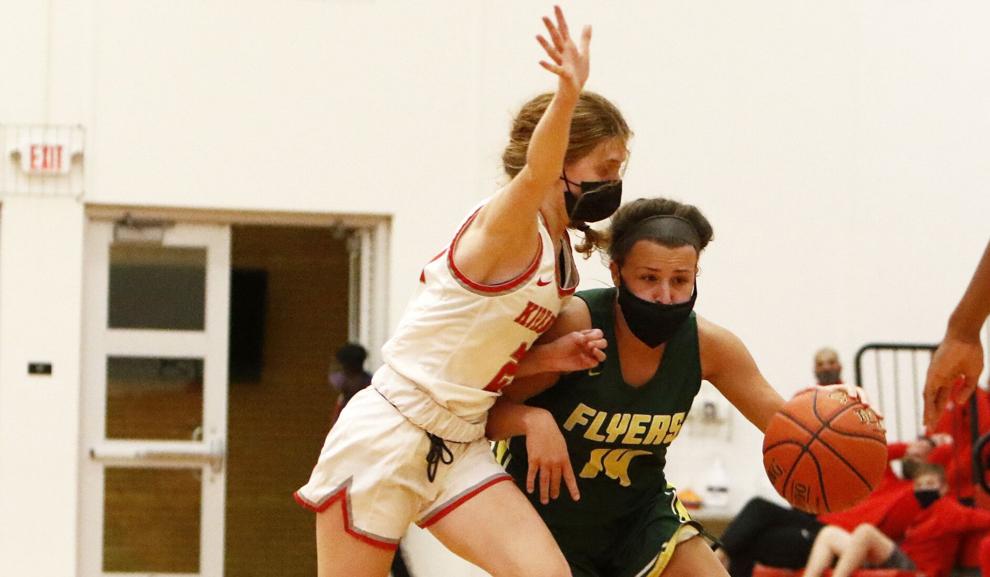 Kirkwood 42, Lindbergh 37