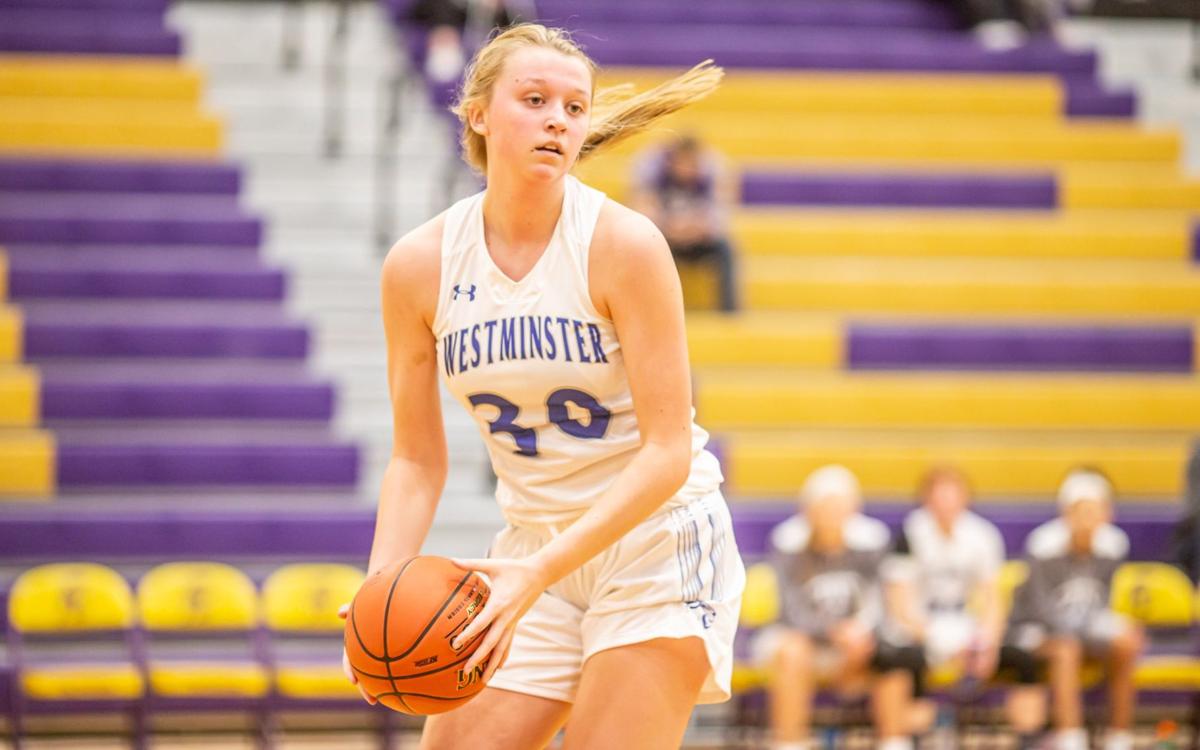 FRONTENAC — There were a couple of notable absences from the seeding meeting Saturday morning for the 45th annual Visitation Christmas Tournament, which begins next week.
Coaches from the teams which given the top two seeds — Incarnate Word and Edwardsville — sent representatives to the meeting because their teams were playing in high-profile events.
Incarnate Word assistant coach Andy Powell was at the meeting as head coach Dan Rolfes and team were in El Paso, Texas, to play in the McDonald's Classic. 
The Red Knights won that event, shaking off a pool-play loss Friday to San Elizario (Texas) to beat defending Class 6A Arizona  champion Hamilton in Saturday's championship.
"We're always very excited and we love the competition here," Powell said of Visitation. "It's always challenging and we always try to prepare to play hard games, so we're ready down the stretch. We've got five, six games in the past week, so it's very good for the girls to be prepared to play at a high level and (Visitation) is no different."
The Red Knights defeated Parkway Central 59-30 to win the Visitation championship last season.
Matt Parker handled the vote as Tigers coach Lori Blade was busy preparing the team for its Edwardsville Shootout game Saturday against Highland. The Tigers beat Highland 62-48, avenging a loss on their home court from a year ago.
Edwardsville, which finished third at Visitation last season after winning in 2017, opens with the host Vivettes (3-3) at 1 p.m. next Saturday.
"We just want to continue to do things the way we do them day in, day out, to get ready for the tournament," Parker said. "The consistency is what's key for us, no matter who we're playing. It's always good for us to see teams from across the river. A tournament like this is important for us because we see a bunch of different teams and it helps us prepare for teams up around Chicago that we may see in the postseason."
The rest of the opening day schedule includes: No. 3 Parkway Central (4-1, No. 1 LS) vs. No. 14 Metro (5-4) at 10 a.m.; No. 6 Whitfield (6-1, No. 3 SS) vs. No. 11 Cor Jesu (3-2) at 11:30 a.m.; No. 7 and tournament newcomer Westminster (4-1) vs. No. 10 Nerinx Hall (2-2) at 2:30 p.m.; No. 8 Hazelwood Central (3-3) vs. No. 9 Webster Groves (1-1) at 5:30; No. 4 Kirkwood (4-1) vs. Parkway South (1-3) at 7 p.m.; and No. 5 Parkway North (3-1, No. 10 LS) vs. No. 12 and newcomer John Burroughs (2-3) at 8:30 p.m.
The quarterfinal round is set for Dec. 26, with the semifinals at 7 and 8:30 p.m. Dec. 27.
The championship game is slated for 8 p.m. Dec. 28.
"Every year, my goal is to just get who we think are the better teams in the area and, right now, I think we've got a really strong tournament," Visitation athletics director Paul Stoecklin said. "Year in, year out, we have four or five teams that go to the final four. Multiple years, we've had two state champions. To me, this year's tournament is as deep as it's ever been. There will be no easy games, it's very demanding."