Kaitlyn Patke's bloodline screams basketball success, and the Borgia junior is doing a pretty good job of keeping the family tradition going strong.
Patke's cousins, Hailey Diestelkamp and Breanna Diestelkamp, were standout players at Owensville High.
Hailey had a standout career at NCAA Division II women's basketball power Drury that ended in March. She now is in her first season as an assistant on the coaching staff of the St. Louis University women's team. Breanna is a sophomore player at UMSL.
"It was really cool to be able to go to games and watch your cousins on TV and be like, 'I could do that someday,' " Patke said. "Just to be able to share that love of the game with them is really cool. (Hailey) gives me little pointers about the game, but mainly (her message) is to keep a positive attitude and to keep working hard."
A 6-foot forward, Patke has had a pretty positive effect in her second full varsity season for Borgia (5-5). 
Patke has scored in double figures with nine of the Knights' 10 games, highlighted by a 31-point outburst Nov. 23 in their season-opening loss to Owensville.
Her scoring average of 18 points per game ranks among the area's leaders. She averaged 11.1 points as a junior and played about half of her freshman season on Borgia's varsity.
"She's really put the effort in and her maturity and ability to work hard have made all the difference," Borgia coach Stacia Houlihan said. "She listens to her coaches, she listens to her parents and people that care about her who know how she can be a better athlete. You can see that growth in more than just her scoring this year."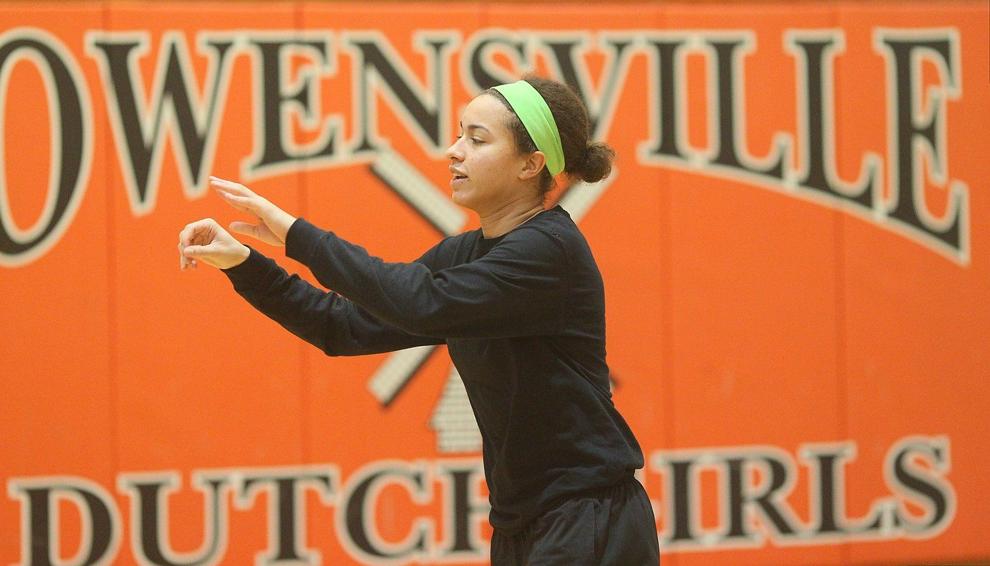 In addition to her scoring, Patke is averaging 6.3 rebounds and 2.1 steals.
She has helped the Knights win three in a row and four of their last five after a 1-4 start.
Patke had 14 points, four rebounds and four steals Monday in a 40-31 victory against Hermann, which ended Borgia's five-game losing streak in the series dating to 2010.
"As I'm getting older, I want to take on more responsibility both on and off the court," Patke said. "Because of that, my scoring has gotten that boost. I want to be a leader and be that player that my teammates want to be around. All of these people are my friends and, to be a leader, I want them to not only know they can trust me, but that I trust them back."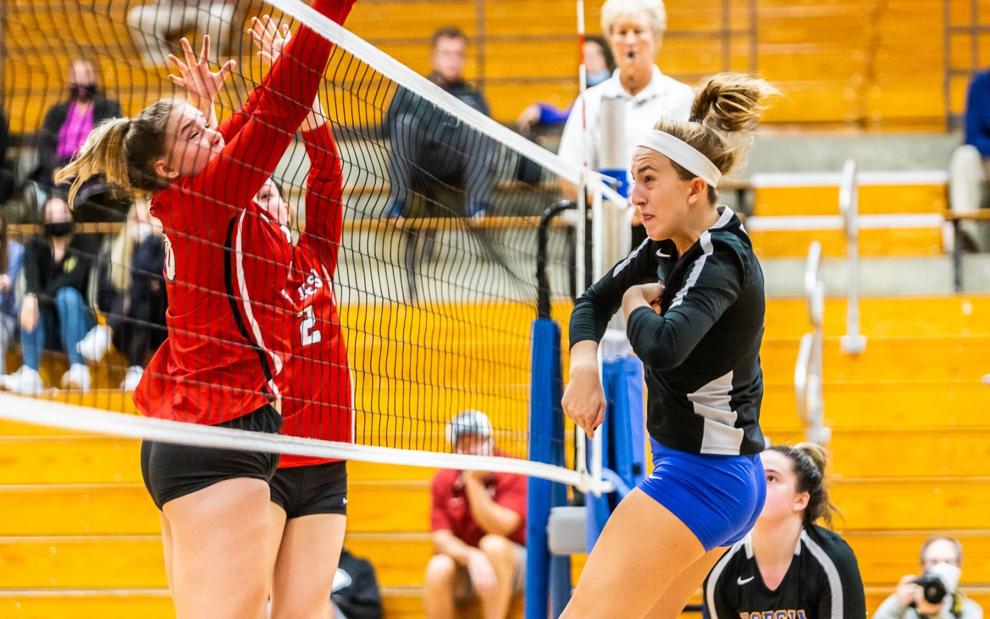 Patke's athleticism isn't strictly limited to the hardwood.
She also has been an important part of Borgia's volleyball team, which she helped to a 29-5-2 record in the fall and third-place finish in Class 5. She provided a team-high 71 blocks to go along with 82 kills.
While she loves being a multi-sport athlete, Patke said her heart lies with basketball. She's played for years with her father, Jeff, as her coach.
"Basketball has been my sport since kindergarten, it's something I've done with my dad and he's been my coach for nine years," Patke said. "Volleyball was just something I picked up. Basketball has always been my first love. There are a lot of kids that don't get the opportunity that I have, they don't get to go to the school that I get to go to or get to be around the kids that I get to be around. It's just a blessing all around to get to do what I get to do."