COTTLEVILLE • Lutheran North senior guard Jordyn White knew a lot was going to fall on her shoulders Wednesday in a Class 3 girls basketball sectional against Hermann at Francis Howell Central.
White delivered by spearheading a defensive effort that helped the Crusaders stymie a potent Bearcats offense for a 54-37 victory.
One point of emphasis for Lutheran North was slowing down Hermann senior guard and offensive stalwart Allison Stiers. While Stiers still scored close to her average with 13 points, White and Lutheran North still were effective in slowing down Hermann's flow.
"Watching film on them, we studied how (Stiers') movements were," White said. "She always wants to go into the middle and pass it up (or shoot) and my job was to keep her (away). I just handled my business."
Hermann coach Andy Emmons said he knew just how much of an effect White's play had on the game.
"(White) is a really good on-the-ball defender," Emmons said. "They really did a lot to affect us today. We just couldn't get things done the way we're used to and we didn't shoot the ball very well."
Lutheran North (24-6, No. 6 in the STLhighschoolsports.com small-schools rankings), which won the fifth district title in program history, advanced to the Class 3 state quarterfinals to take on Whitfield (18-10) at 1:45 p.m. Saturday at Normandy.
With Wednesday's game tied 16-16 with 6 minutes and 6 seconds left in the first half, Crusaders senior guard Madi Buford got down to business.
Buford scored eight of her game-high 16 points to trigger Lutheran North's 12-2 run to close the first half for a 28-18 halftime lead. 
"I just know we can't slow down, so it felt good to speed things up and get us going," Buford said. "We knew it's not over, it's not done."
Senior forward Kaylynn Hayden added 14 points and sophomore guard Taleah Dilworth pitched in 10 as Lutheran North shot 40 percent from the field.
In addition to Stiers, Hermann (24-5) got nine points form junior forward Quincy Erickson.
"We played one of our worst games of the season," Emmons said. "We got into foul trouble and we had some of our top players on the bench for a long time."
Hermann stayed within 39-30 through the end of the third quarter, but Buford came up big again to give Lutheran North some breathing room.
A couple of early baskets by the senior in the fourth quarter extended the Crusaders' lead to double digits and the Hermann threat was quelled.
"Down the stretch, we just have to work hard and value every possession as best we can and I think we did that tonight," Crusaders coach Chris Forrest said. "We really had some key play from our seniors and that gave us what we needed to win tonight. They are the ones you should lean on and they got the job done."
Lutheran North vs. Hermann girls basketball
Lutheran North vs. Hermann girls basketball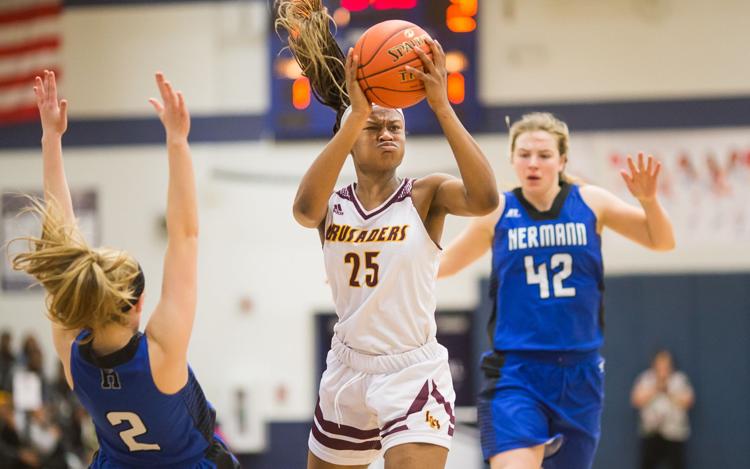 Lutheran North vs. Hermann girls basketball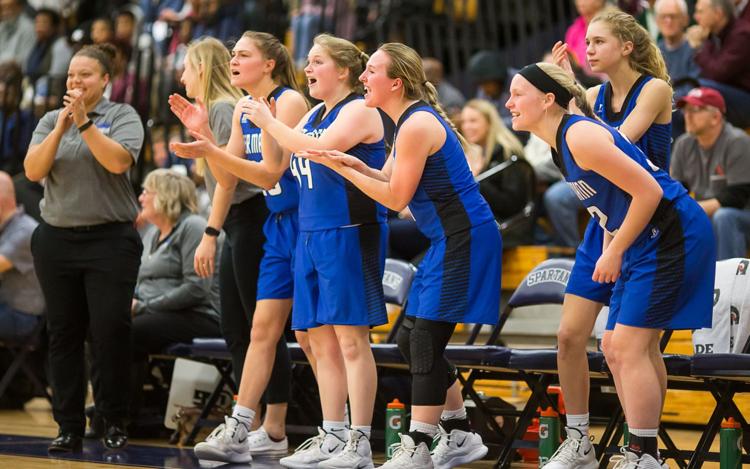 Lutheran North vs. Hermann girls basketball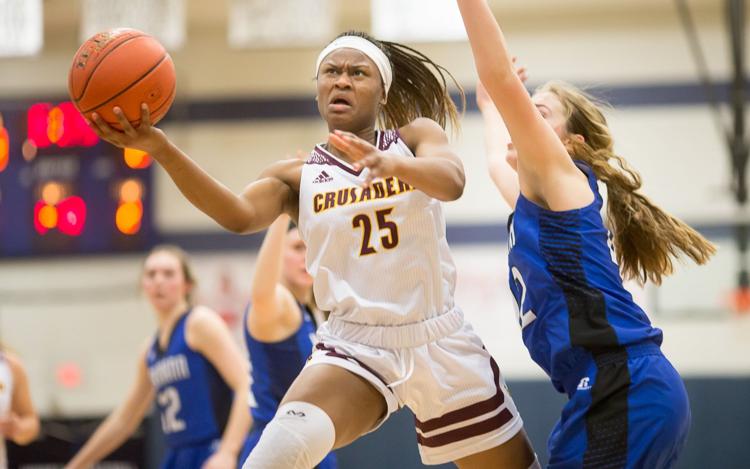 Lutheran North vs. Hermann girls basketball
Lutheran North vs. Hermann girls basketball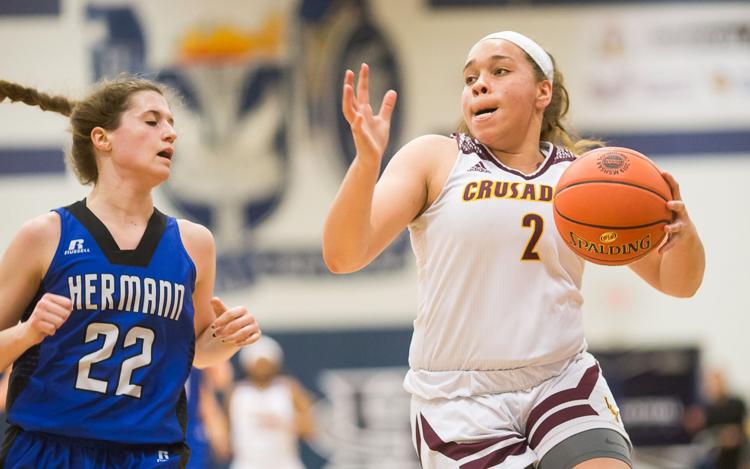 Lutheran North vs. Hermann girls basketball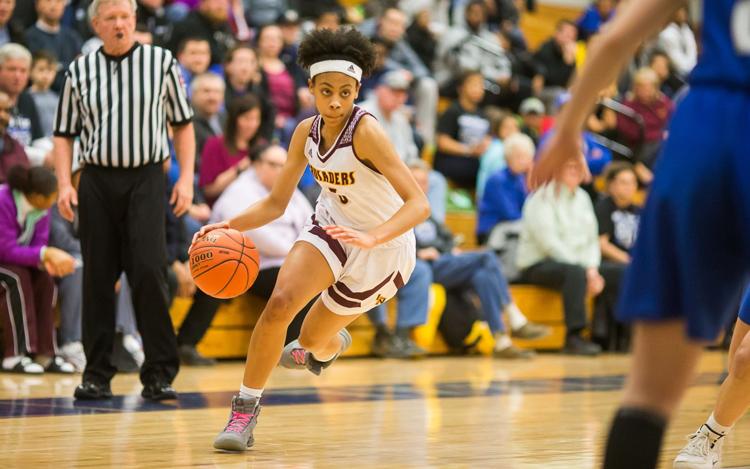 Lutheran North vs. Hermann girls basketball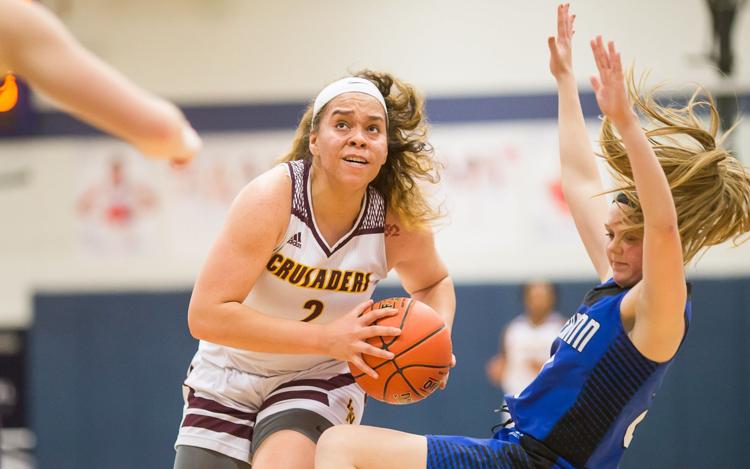 Lutheran North vs. Hermann girls basketball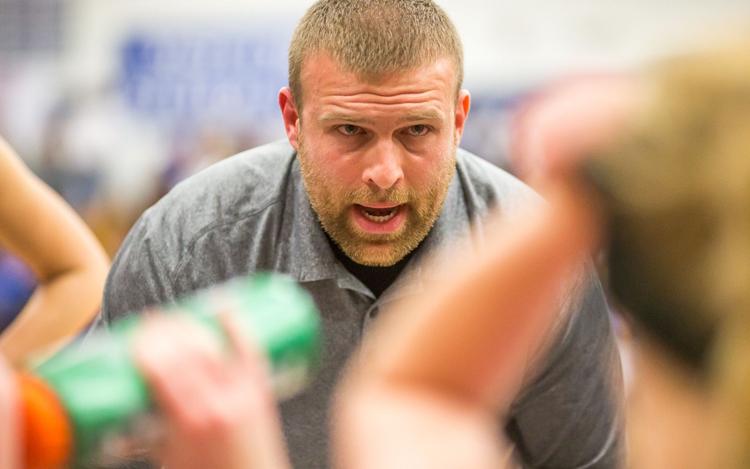 Lutheran North vs. Hermann girls basketball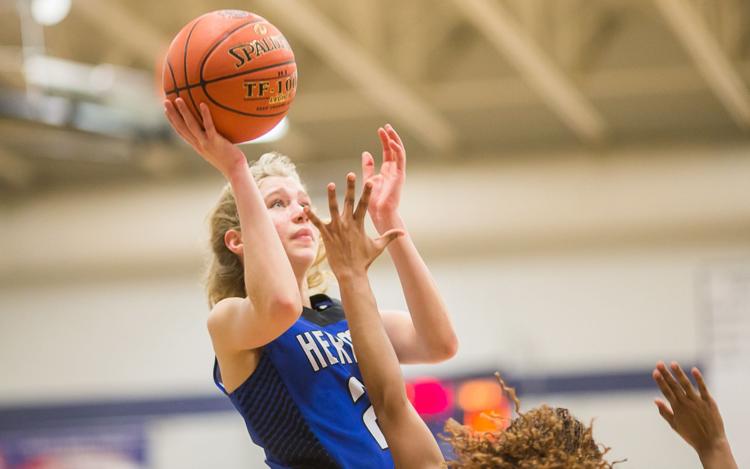 Lutheran North vs. Hermann girls basketball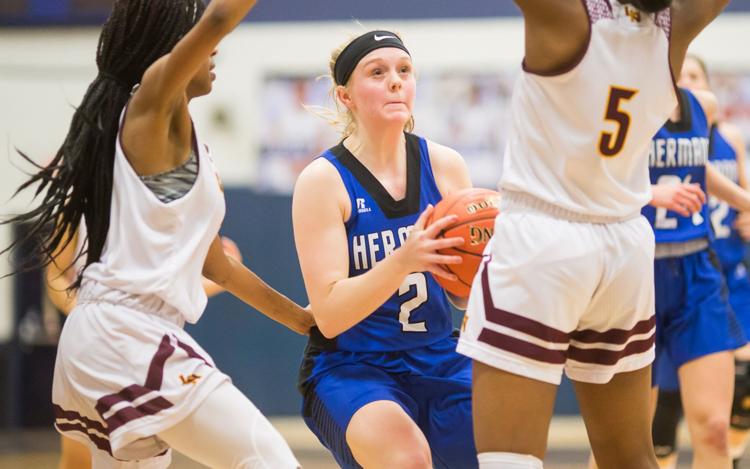 Lutheran North vs. Hermann girls basketball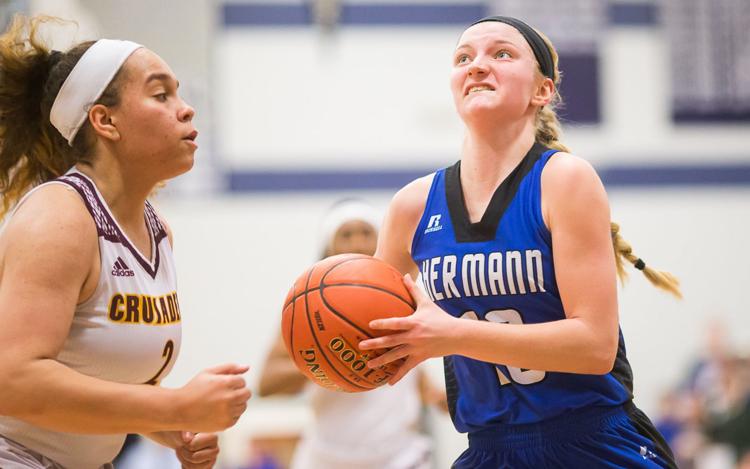 Lutheran North vs. Hermann girls basketball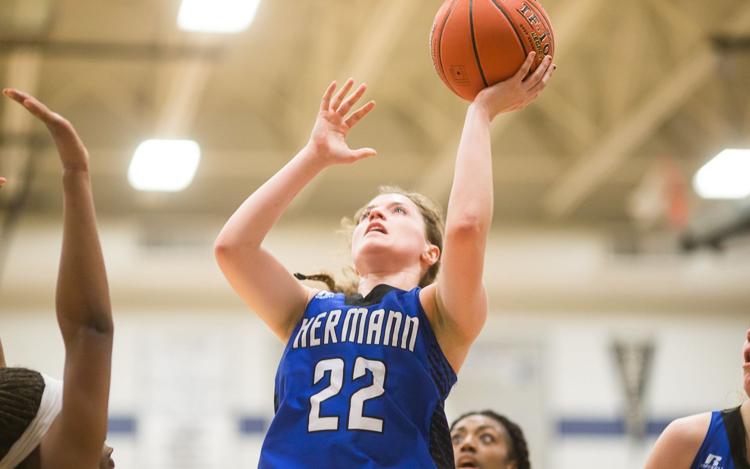 Lutheran North vs. Hermann girls basketball