GLEN CARBON — Junior guard Anna McKee and senior post player Madison Webb spend a lot of time on the basketball court together, and that familiarity is paying off for the Father McGivney girls basketball team.
A strong start by the pair helped the Griffins earn the 51-37 home win over Wood River in a Prairie State Conference game Monday.
"We work well together because we just both play basketball so similarly," Webb said. "We both love the game a lot and we both play select together with Blue Star, which I think is crucial."
What proved to be crucial for Father McGivney was taking a 21-4 lead in the first quarter.
Webb had 10 points and McKee scored six during that opening outburst.
"Obviously, defense led this game tonight, but it also got us going offensively," Father McGivney coach Jeff Oller said. "Madison can score on the outside, but it is nice to have someone who can score on the inside and the outside."
It was the second time Father McGivney beat Wood River this season. The Griffins beat the Oilers 53-19 on Nov. 23 in the final of the Dupo Cat Classic. 
Father McGivney imposed its will early with a pressure defense that had Wood River flummoxed.
"We came out flat, we worked on (facing) regular pressure but we were like a deer in the headlights," Wood River coach Joe Parmentier said. "We didn't know what was going on. I mean it was bad."
Wood River, which had a five-game winning streak snapped, is 1-5 all-time against Father McGivney.
Webb scored a game-high 17 points, while McKee pitched in 15.
They are the top two offensive threats this season for Father McGivney (16-3 overall, 4-0 Prairie State), which won its second consecutive game after losing three of its previous four.
Webb is averaging 13.9 points and McKee 12.1 points a game this season for the No. 7-ranked team in the STLhighschoolsports.com small-schools rankings.
"Madison and I have just had this connection since freshman year," McKee said. "One of us just knows, kind of, where the other is at at all times. It's kind of weird, really. That connection makes it easier for us because we just always know what's going on."
Senior Aubrey Robinson led Wood River (11-5, 2-2) with 11 points.
The Griffins are two victories away from an undefeated run through the Prairie State Conference.
"We want to win conference, so this was, obviously, a huge game," Webb said. "We know the season is going to have peaks and valleys, that's what coach tells us. We had a valley where we lost a few games a little while back, but I feel we're ready to peak and it's getting to be the perfect time for us to do that to attain our (conference) goals and our goals in the postseason. I think we, as a team, are ready."
Father McGivney vs. Wood River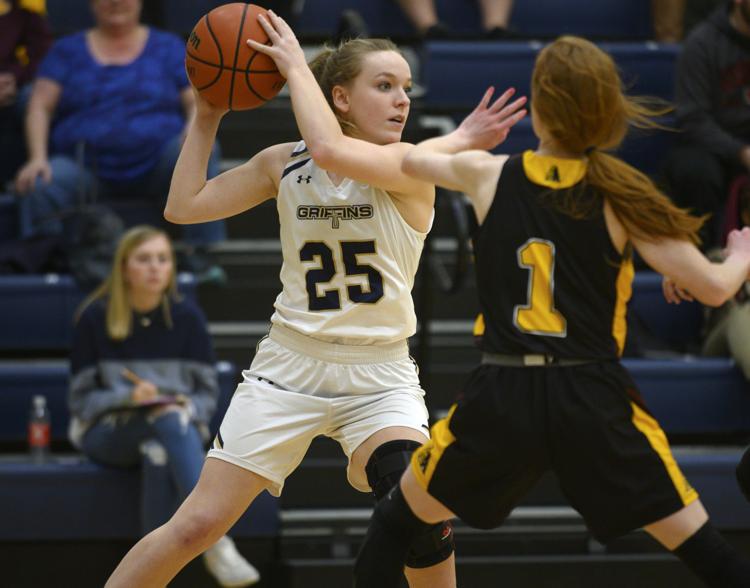 Father McGivney vs. Wood River
Father McGivney vs. Wood River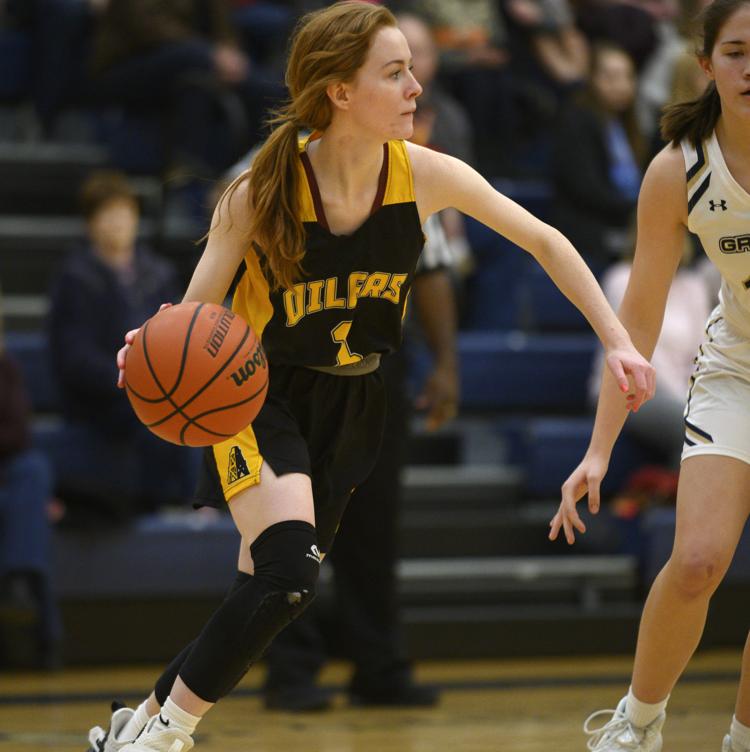 Father McGivney vs. Wood River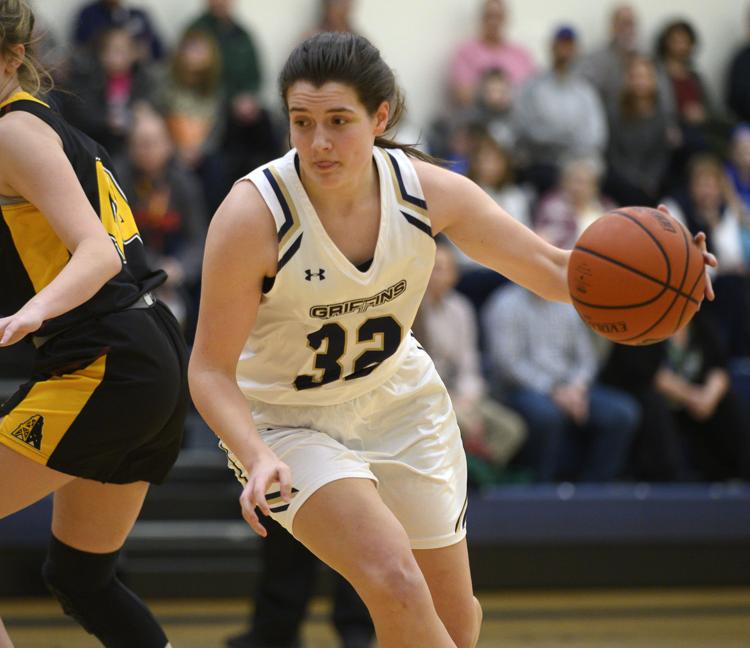 Father McGivney vs. Wood River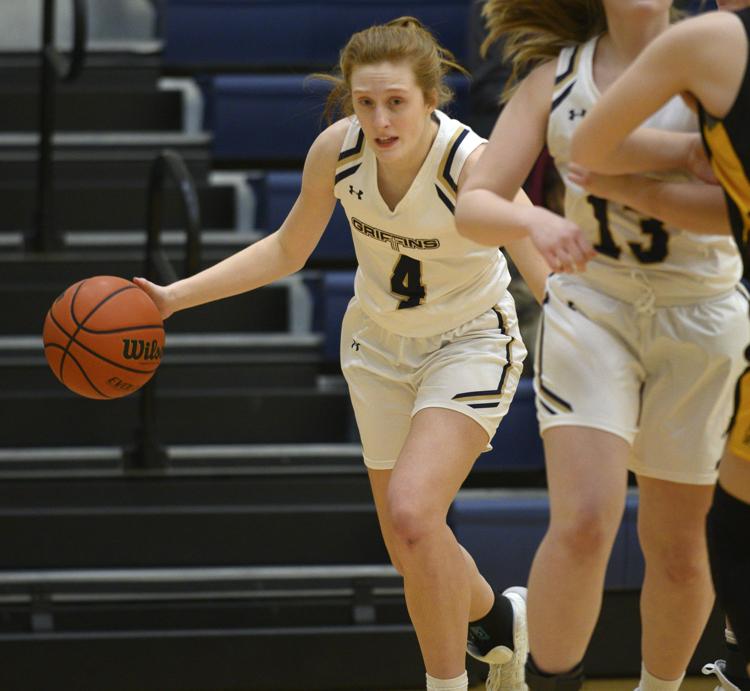 Father McGivney vs. Wood River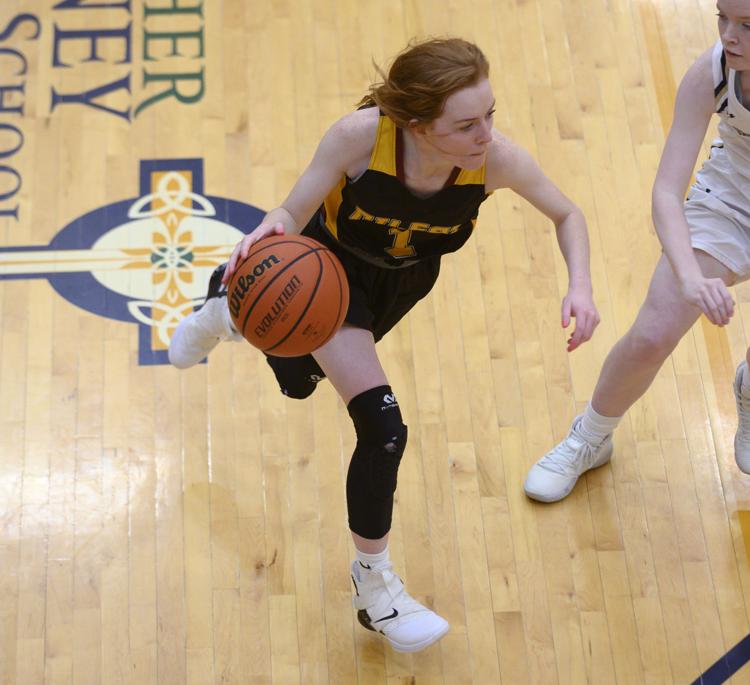 Father McGivney vs. Wood River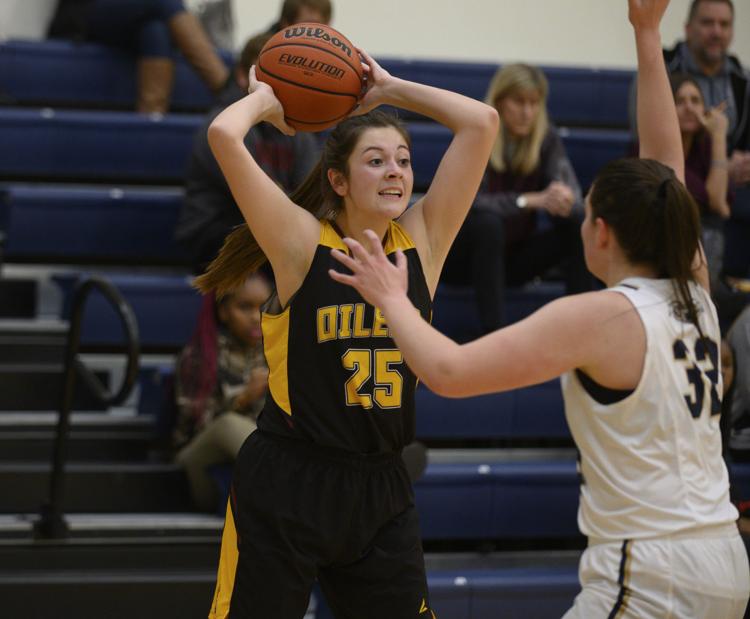 Father McGivney vs. Wood River
Father McGivney vs. Wood River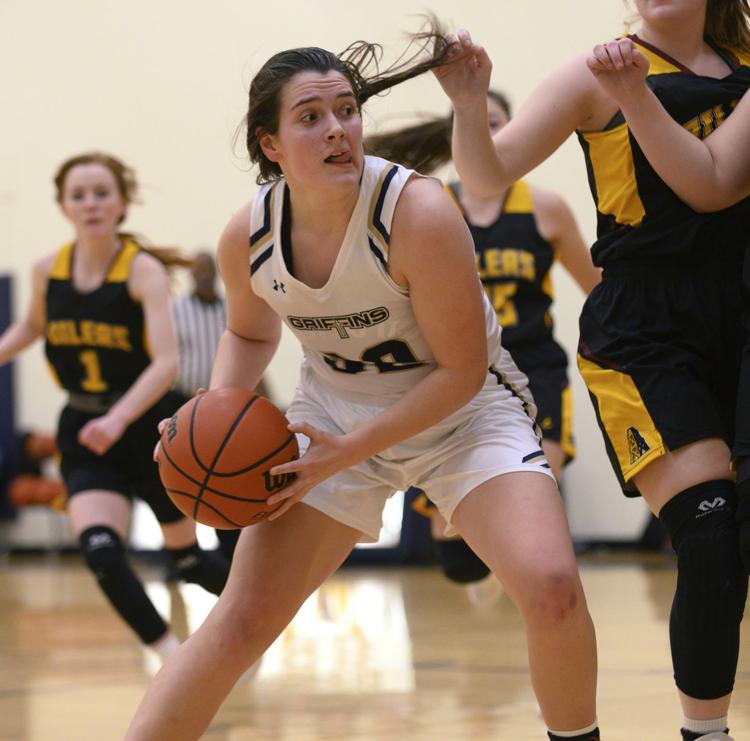 Father McGivney vs. Wood River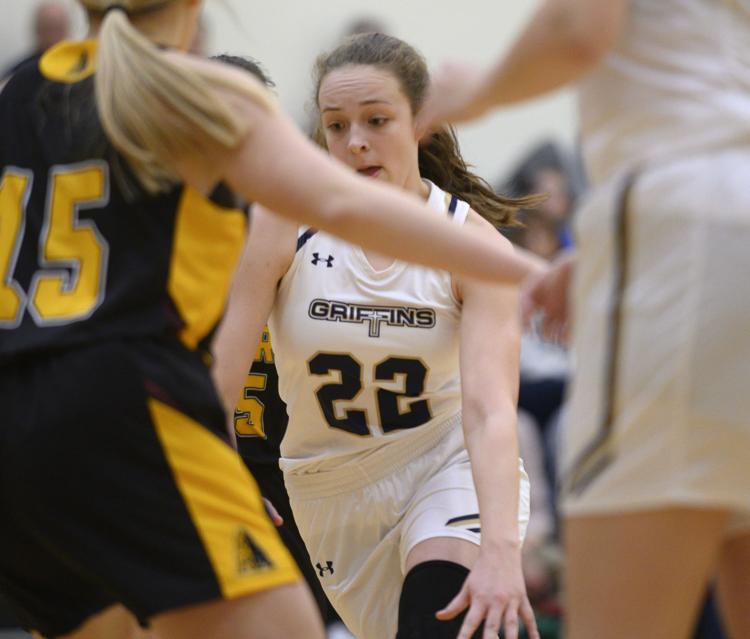 Father McGivney vs. Wood River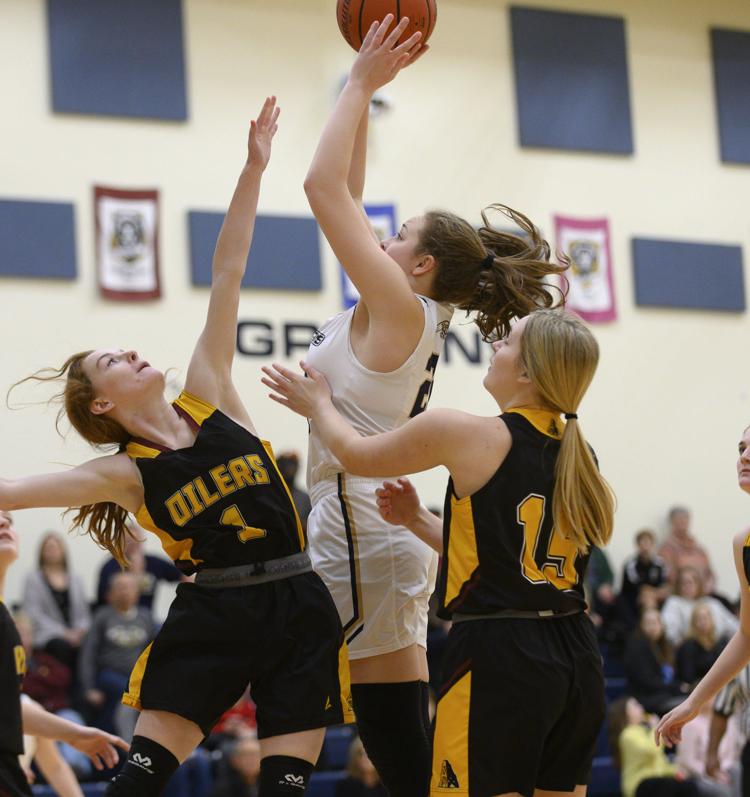 Father McGivney vs. Wood River