UNION — Reagan Rapert tried not to cry.
As a fourth-grader, the current Union High junior girls basketball standout was upset that she was not allowed to play for her regular boys AAU team during a tournament in Mount Vernon, Missouri.
Rapert totaled a half dozen 3-pointers in the opening round as her team racked up one win after another. When she and her family returned to their hotel to rest up for the remainder of the weekend affair, they received a surprising phone call from tournament officials.
"Basically, they said she's a girl and can't play in a boys tournament anymore," recalled her mother Jessica. "It hurt her."
It wasn't that she was a female, but rather a female that was simply too good.
"We were beating everybody's butt," Reagan said. "I was kind of working all the boys over."
Rapert, who was 10 years old at the time, still remembers the sting.
"I didn't want to, but I teared up a little it," Rapert said. "I was pretty upset.
The next time Rapert returned to the court, against girls a few weeks later, she did so with a point to prove.
And she's been making a loud and clear statement for the last seven years.
The 5-foot-5 winger has taken the Four Rivers Conference by storm, quickly developing into the league's top all-around player.
She is averaging a team-high 20.2 points, 7.8 rebounds and 7 assists for the Wildcats, who have won 10 of their first 12 games.
A transfer student from Melbourne, Arkansas, Rapert burst onto the area scene with an eye-popping triple-double effort in a 72-29 win over Pacific on Dec. 19. Her 28-point, 11-assist, 10-rebound effort turned heads across the state.
She hasn't been stopped since.
Rapert had 30 points and 10 rebounds in a 59-49 win over Borgia on Jan. 14.
"She can do a little bit of everything out there," said junior Emma Rinne, her teammate and good friend. "She has a lot of different skills and she knows how to use them."
Rapert and her family moved here in June after her father, Pat, was hired as the new girls basketball coach at Union.
She quickly made friends in her new environs, thanks in part to her overall strong game.
Now, Reagan and Pat are fixtures at the Franklin County school.
"It's been a pretty easy move," Reagan said. "At first, I was a little worried, being the new girl. But it didn't take long for my teammates and everyone else to accept me. Right from the start, everyone made me feel like I belonged here."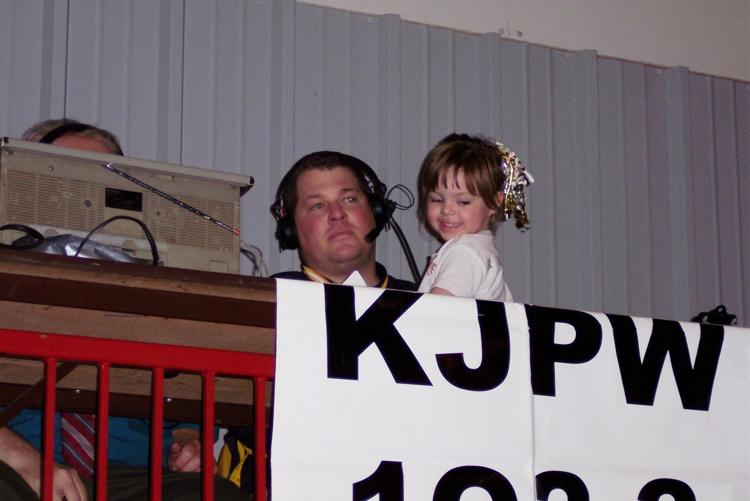 Reagan's on court skills, and Pat's bench boss talents, helped Union win its first nine games for the first time in at least 21 years. A program that won just two of 21 contests six years ago, is now flying high.
The multi-talented sparkplug brings a winning pedigree to her new school. She helped Melbourne High to the Arkansas Class 2A state championship last year with a team-high 12 points. It was the school's first basketball championship in 46 years. Rapert was named the most valuable player in a 48-23 title game win over Riverside.
Pat Rapert, a 1990 Union graduate, says a good majority of his daughter's success has come because she spent her formative years butting heads against boys. A long time boys high school coach in southwest Missouri and Arkansas, Pat used to drag Reagan to all of his practices and games.
She became exposed to the sport at a very early age.
"When she was 2, she learned all the referees signals," Jessica said. "Traveling, full time out, those kind of things. We knew early on that basketball would be a big part of her life."
Reagan still takes on her younger brothers, Ryan (age 14) and Reece (12) in shootarounds at the gym.
"Ryan is bigger and stronger than me now," Reagan said. "But I'm still a better shooter."
Reagan is a strong facilitator and prefers handing out the perfect assist rather than scoring. She is being courted by numerous NCAA Division I schools, including Purdue, Wofford, Tennessee-Martin and the University of Missouri-Kansas City.
Rapert is a typical coaches' daughter, who has learned every aspect of the game.
"She sees the floor so well and loves getting everyone else involved," Pat said. "But when you need a bucket, she'll get one for you too."
Reagan has scored at least 10 points in all 12 games this season. She is the only player in the area to be in the top five in assists (first) and scoring (fifth).
"I'm happy here," Reagan said. "Everything is working out exactly the way I'd hoped."
STLHighSchoolSports.com is the most comprehensive source of stats, scores and stories from any and all area high schools.