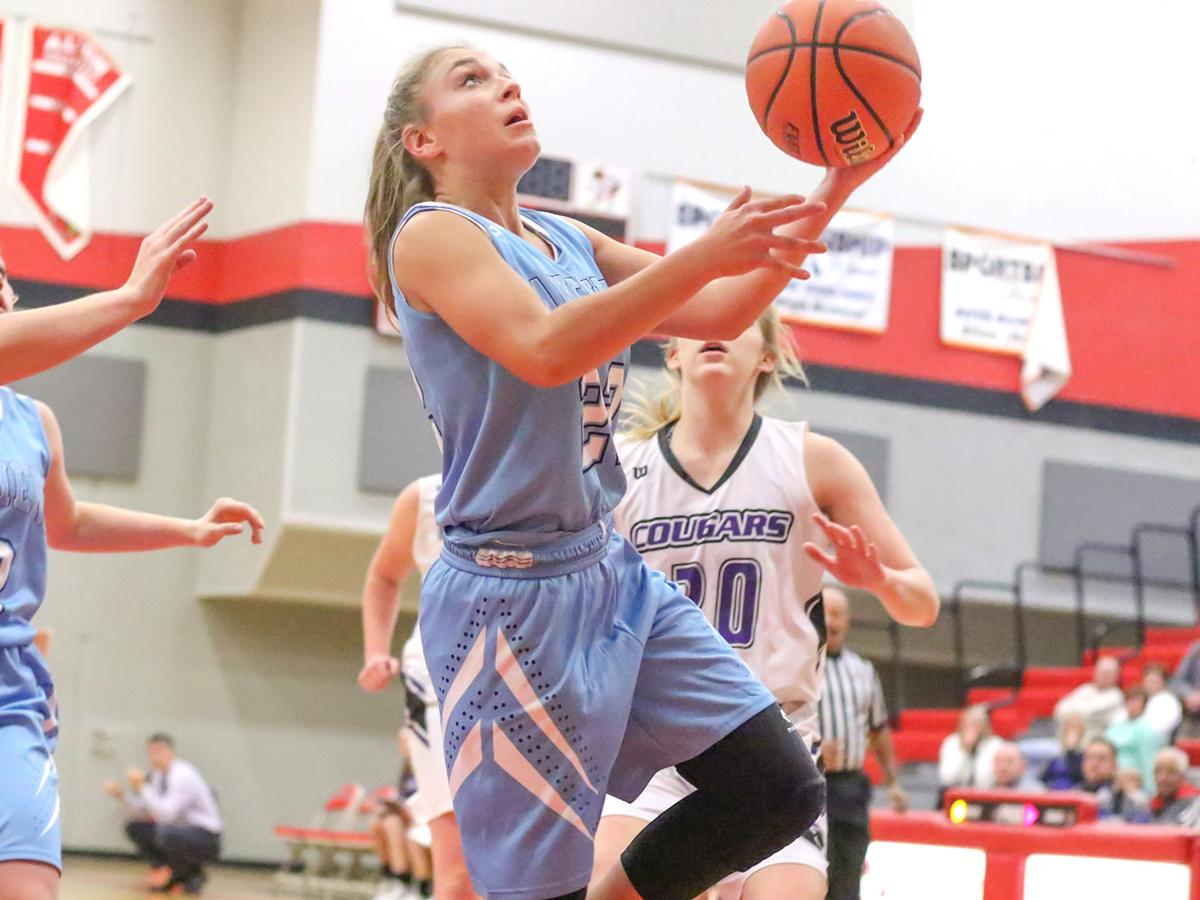 As a junior, Clare Breden has had to change the way she goes about things. And so far, it's paying dividends.
After averaging 17.7 points last season as a guard for Jerseyville, Breden's perimeter shooting percentage has dropped by more than 10 percent for the Panthers (3-1).
But she's still finding ways to score. The junior's average has gone up  to 18.3 points per game four contests into the season.
"This feels great actually with all the pressure and stuff like that," Breden said. "It's tough not making as many threes, but I just have to forget about it and keep playing the game. You just can't let that affect you."
Breden, who eclipsed the 1,000-point plateau last season, has found a few sweet spots from inside the arc and at the free throw line.
She's made 24 of 27 from the charity stripe for an 88.9 free-throw percentage.
No one inside the Jerseyville program is surprised Breden has adapted her game so quickly.
"I think she's had to work to get her points," Jerseyville coach Kevin Strebel said. "In some cases, she's been defended really well. At this point with her long-range shot, it's not like she's been shooting quite as well as she has previously, and she knows that. That's why she's really had to work to get her points."
Breden is one of 10 returning players for Jerseyville, which finished 22-9 following a 56-53 loss to Sacred Heart-Griffin in a regional final a season ago. Breden will be a key figure in helping the Panthers make another run at a regional crown.
"I'm real happy because we have 10 players that have experience," Strebel said. "The girls are working hard every day. The experience means something because whenever we try to run anything, they've got a good mind for it. They're playing hard, they're thinking well and they're getting results because of that."
Her numbers have been nice over the years, but Breden is only concerned about one thing — wins. How Jerseyville gets them is of little importance. 
"We want to win more tournaments, get a better record and have a really good time," Breden said.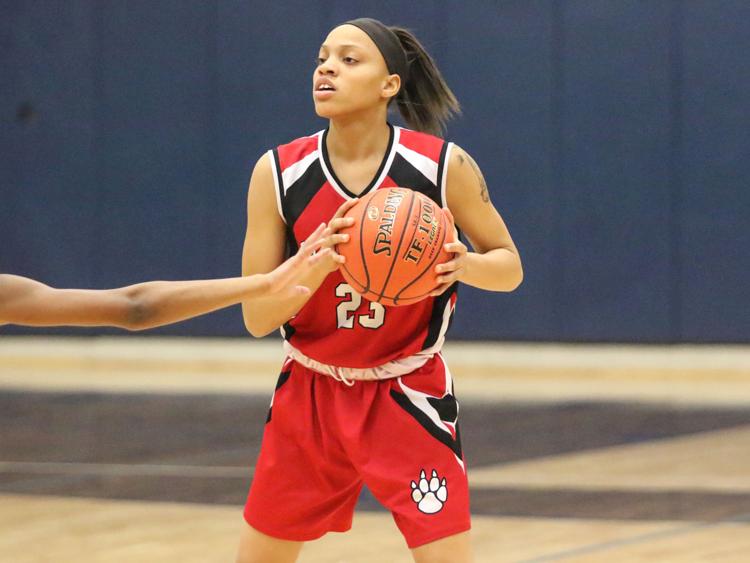 MATHEWS CONTINUES OFFENSIVE TEAR
Despite missing more than a month last season, Mykel Mathews held the top scoring average in the St. Louis metro area.
Mathews, who scored 25 points or more in nine games last season, is showing off her impressive offensive prowess once again, averaging a robust 36.5 points per game after a pair of season-opening victories.
Mathews' road map to success has been simple.
"I really just love the game and live by 'GBE' — 'Get better every day,'" Mathews said. "My main goal is to help my team be successful. Without my teammates, I wouldn't be where I am."
It only took one game for Matthews to eclipse her previous career-high of 41, which she scored against Cahokia last season. West coach Kelly Russell said she expects plenty more from her senior guard.
"Mykel is one of the hardest working individuals I've ever had the privilege of working with," Russell said. "She puts countless hours in at the gym on her own time. She just shows how much that level of dedication can pay off."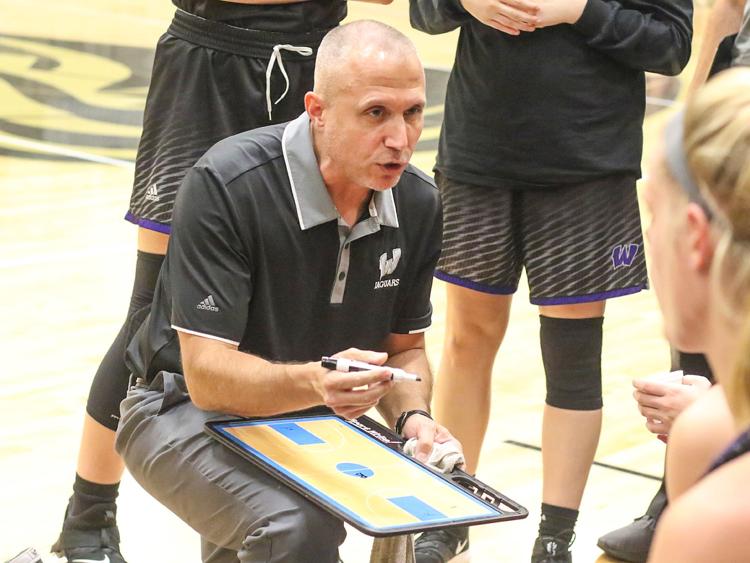 TOWERS TAKES OVER GIRLS PROGRAM AT FORT ZUMWALT WEST
After 10 years patrolling the sideline for the boys, Chad Towers has taken the reigns of the Fort Zumwalt West girls basketball team.
Towers went 118-146 in a decade at the helm with the boys.
Former girls coach Mandee Weiskopf left become an assistant principal at the O'Fallon, Mo.-based school, while Jeremy Rapp, who also coached the girls squad, will lead the boys this season.
"Change is always good because there is always something you can learn from it," senior post player Brooklyn Palmer said. "The chance to do things different ways is good. I loved our last coach, but I think both are amazing in their own ways."
"It's been wonderful. I came over for two reasons. One, my daughters are in the program, but I also know all the girls that are in the program," Towers said. "They are unbelievable young women and it has been really refreshing. My coaching staff that's with me, we've enjoyed it from day one."
The Jaguars have two missions as they set a course to win a district title for the second time in three seasons — adjust to a new style of play and improve upon their 11-16 mark from last season.
"I think it's a little of both," Towers said. "I haven't had this much height in a while, so we're going to work with what we have. We're learning how to include that. We're trying to coach to the girls but then also have them play our style."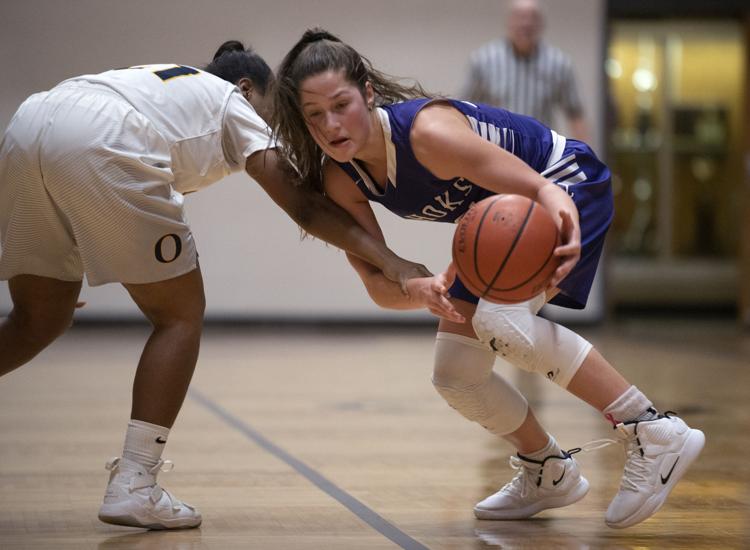 COLLINSVILLE STARTS YEAR OFF STRONG
For the first time since the 2014-15 season, the Collinsville girls basketball team took home the title at the Nashville Thanksgiving Tournament last weekend.
The Kahoks opened the season with victories over Benton, Pinckneyville and Mount Vernon.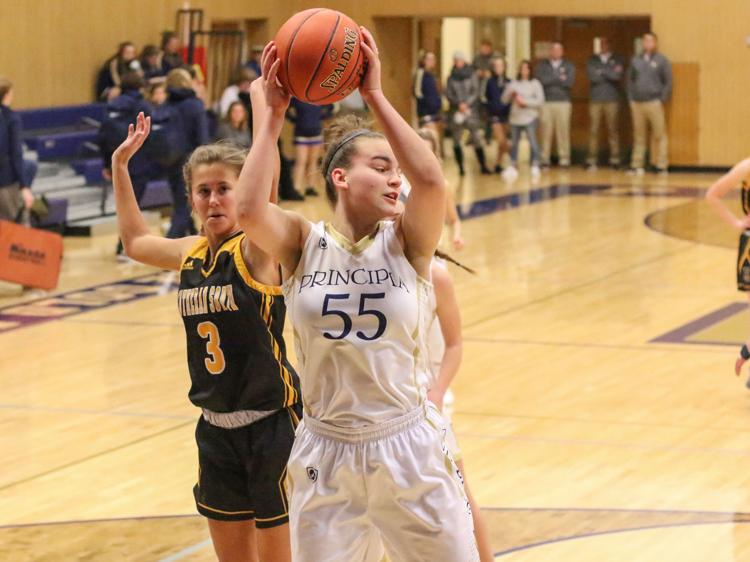 • Six tournaments kick off in Missouri this week as the girls season switches into full gear.  Troy, Winfield, Marquette, Mehlville, Lutheran St. Charles and De Soto each host tournaments which are scheduled to wrap up Friday and Saturday.
• Principia senior Jordan Fredrickson has gotten off to a hot start from behind the arc. Fredrickson hit six threes in a win over the St. Louis Patriots and knocked down seven more in a 35-point victory against McKinley.