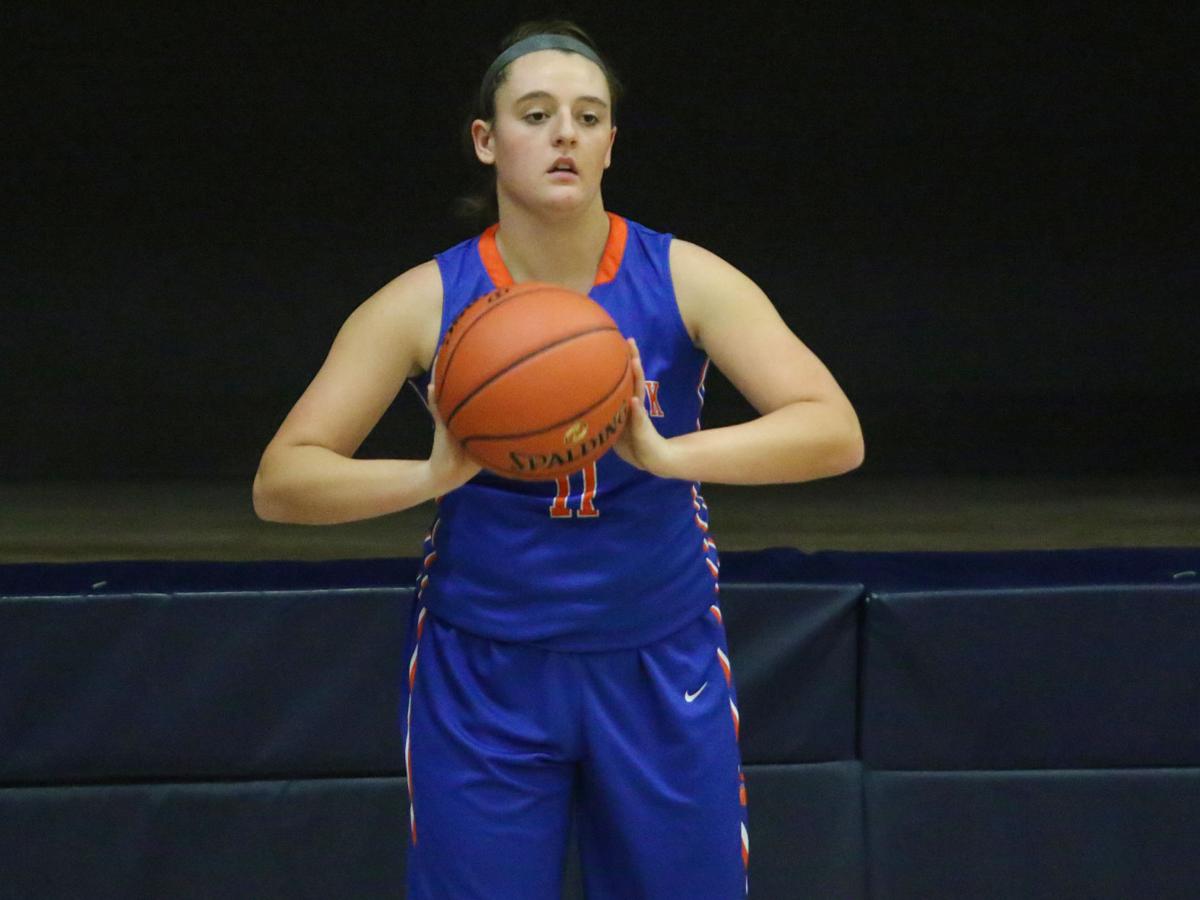 The Valley Park girls basketball team has put its early-season struggles in the past.
The Hawks started the season 3-11 but have won six consecutive games and put a stranglehold on the South Central Athletic Association conference championship race.
STLhighschoolSPORTS.com rankings - 2/4/2019 Large school rankingsLast Week1. Edwardsville (25-2)12. Parkway North (17-3)33. Kirkwood (17-3)54.…
Valley Park (9-11 overall, 7-0 SCAA) can wrap up a second successive league title by winning any of its last three conference games.
The Hawks shared the league title last season with Brentwood and they're seeking their first outright championship since 2014.
"The girls and I realized that this was not what we planned for this season, and we had to do something about it," Hawks senior Bethany Scott said. "We all stepped up our games and left everything out on the court. The bad start pushed us even harder to win the conference championship and to come out on top of every game."
Valley Park coach Mike Menley said playing a tough schedule, including seven teams with records above .500, has served to sharpen the team.
"We just started slow at the beginning and the first half of the season we really played some tough teams," Menley said. "I really think the girls just never quit and kept working hard to get better every day."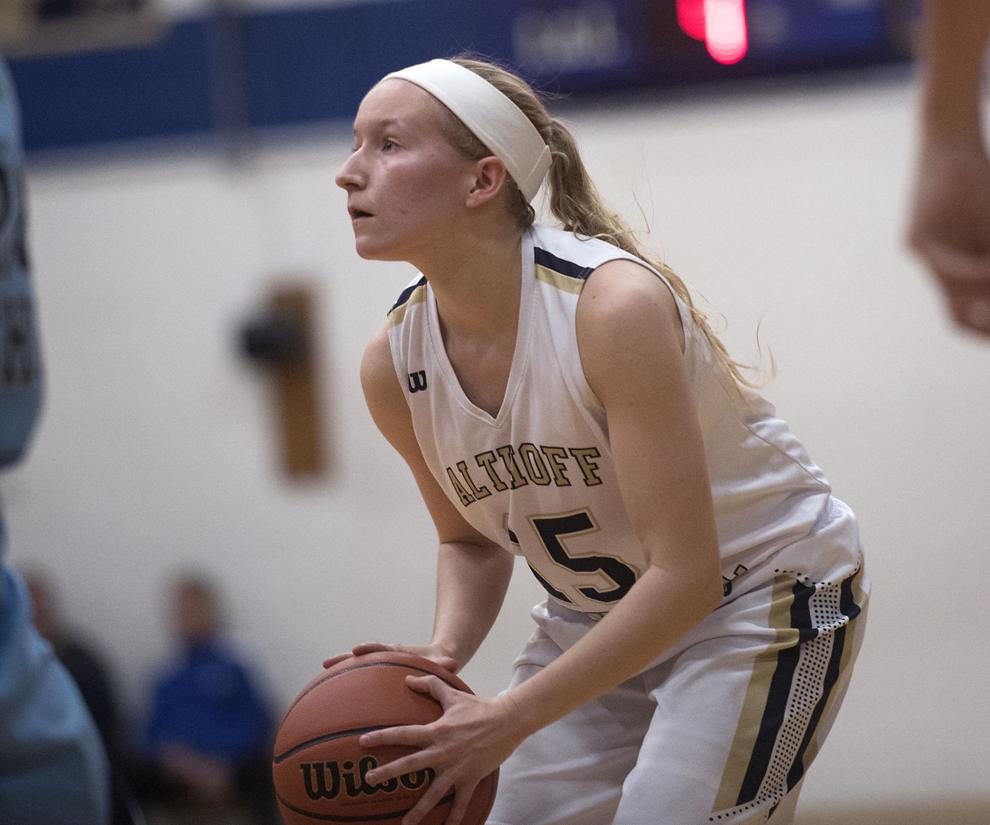 ALTHOFF RETURNS TO TOP OF CONFERENCE
Althoff wrapped up an undefeated run in the South Seven Conference last weekend by beating Cahokia on Friday and Centralia on Saturday.
The Crusaders (18-9 overall, 10-0 conference) are conference champs for the second time in three seasons.
"It is really special to be able to win the conference this year because it was one of the main goals for our team this season," senior guard Tiffani Siekmann said. "Being able to go undefeated in conference means a lot more to our team because we were determined to put in the work to get the title back with a 10-0 record. It also helps us go into regionals with even more confidence in both our team's and coaches' abilities."
Sophomore forward Anaya Davis leads Althoff by averaging 11.8 points per game. The team's balanced scoring, where everyone who has played significant time averages at least a basketball a game, is a strength.
"We are lucky to have a special group of young women that work together so well and are able to step up when needed," Althoff coach Brianna Ankenbrandt said. "It's nice not to just rely on one person to have a good game. We can have several different people and combinations to step up on any given night."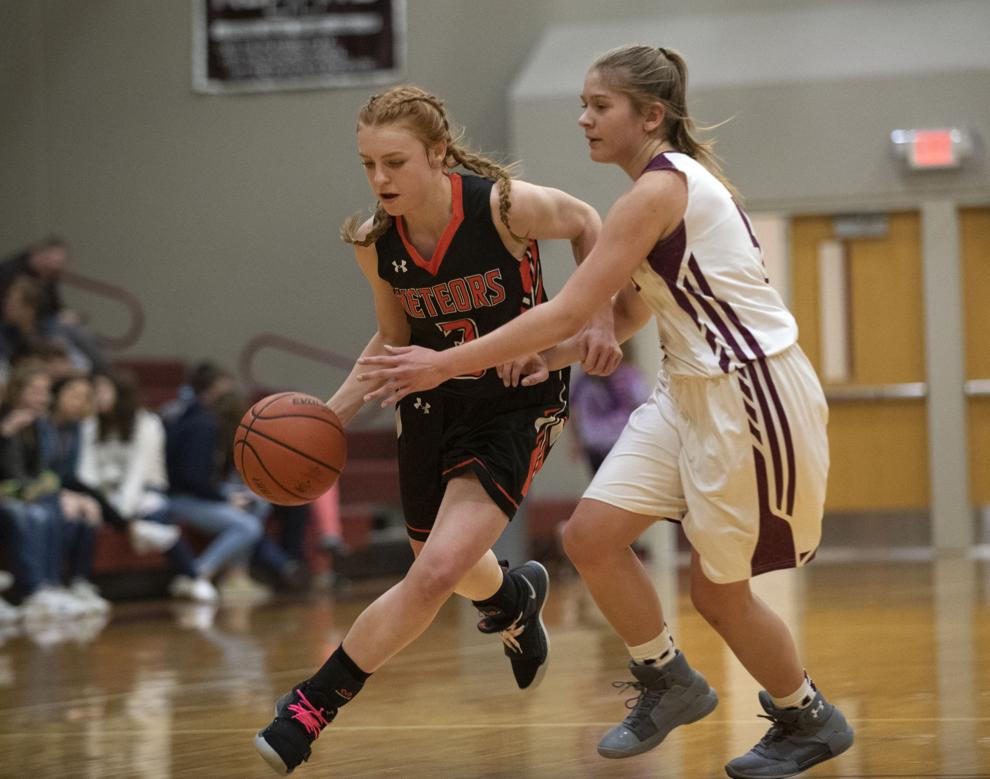 YOUTHFUL MARISSA LIVING IN THE MOMENT
After finishing the 2015-16 season with just six wins and a finish near the bottom of the Cahokia Conference Kaskaskia Division standings, Marissa has come a long way.
The Meteors (22-5) finished second in conference and hold the No. 1 seed in the Class 1A Elverado Sub-Regional.
Sophomore guard Emily Smith leads the Meteors in scoring at 14.1 points per game.
"We work together and play hard and that seems to really help us," Smith said.
The Meteors dropped two out of three games to halt an eight-game win streak January, but coach Darin Degenhart said the nonconference setback to Father McGivney and conference loss to New Athens gave his youthful team a chance to reset.
Marissa has a first-round bye in the Class 1A Elverado Regional before facing either Cobden or Galatia in a semifinal at 6 p.m. Thursday. The regional final is scheduled for 7 p.m. Friday, with the host team and Kaskaskia Division member Steeleville (9-16) facing off in the other regional semifinal Thursday.
The Meteors are in search of their first regional title since 2011.
"We feel we're in a regional that's pretty wide open," Degenhart said. "There are several teams that we think could definitely (contend). We think we'll have to play two pretty good games to advance. Nobody's going to hand anything to you."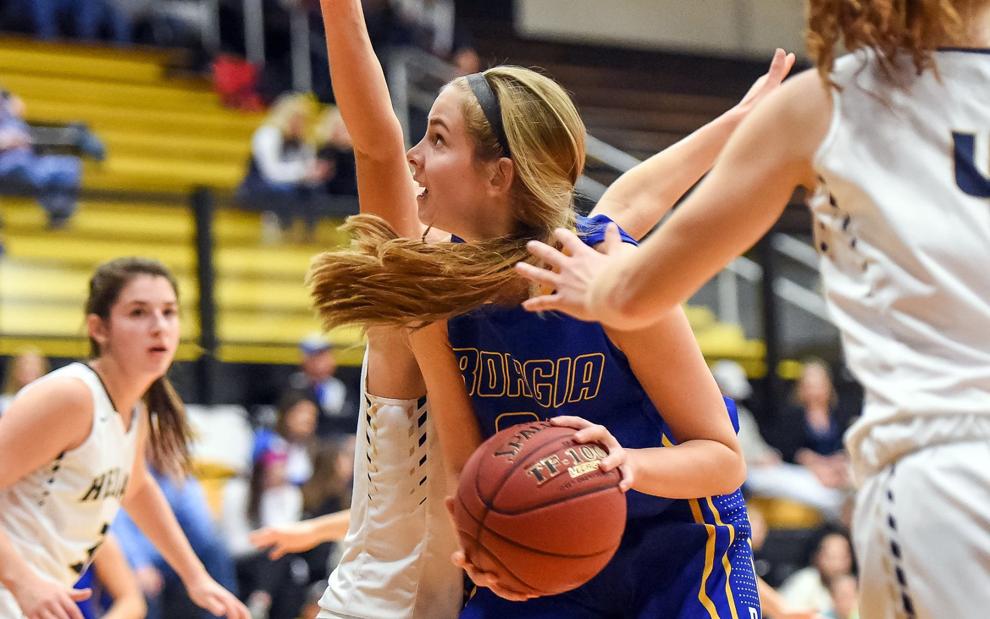 • For the fourth time in six years but the first time in three years, Borgia came out on top of its own tournament Saturday.
Borgia (8-10) won its third successive game by outlasting Summit 55-46 to win the title. Avery Lackey led a trio of players in double figures with 16 points. 
• The last few weeks have been big ones for Principia. Both Jordan Fredrickson and Georgia Rather eclipsed the 1,000-point total for their respective careers. Prior to Rather hitting the mark Feb. 1, Fredrickson did so Jan. 18.
• Jan. 24 was a big day for Cor Jesu senior Molly Hummel. A pair of free throws against Cape Notre Dame gave her 1,000 points for her career.
• Northwest-Cedar Hill senior guard/forward Megan Fortner has come on strong of late to take over the overall scoring average lead among area players. Point totals of 27 against Seckman and 26 against University City has brought her average up to 21.6 points per game, which just ekes past the 21.5 from Parkway North senior Je'Nayia Davis.
Girls basketball postseason tournaments