SPANISH LAKE • What Trinity freshman guard Safiyah Reed may lack in height, she more than makes up for in confidence.
Standing just 5-foot-3, Reed scored 22 points Thursday in the Titans' 60-48 home win over Rosati-Kain in a Archdiocesan Athletics Association Division II girls basketball game.
"Even though I'm small, I am mighty," Reed said. "I know I can carry a team and help my teammates out. This really felt great."
Reed's effort was perhaps best exemplified between the final play of the third quarter and the first two of the fourth.
After swishing a deep 3-pointer at the buzzer, Reed got a steal, a coast-to-coast layup and a free throw after she was fouled on the shot for six quick points to help push Trinity's lead to 17 points.
Trinity coach Dan Grumich said Reed, who is second on the team in scoring, brings a new dynamic to the team with her speed.
"That's what she can give us and we haven't been able to do that in the past," Grumich said. "We just haven't had the athletes where we could pressure the ball and get it up and down the floor. This is all new stuff to the girls that have been around for a few years and they had to adapt to that style of play. We tell them, 'Run, run, run whenever you can, just be smart about it.' "
Trinity (10-4 overall, 5-1 Archdiocesan small) beat Rosati-Kain (3-11, 2-4) for the third time this season, including a tournament game, but it didn't come easy.
Rosati-Kain played the game to a tie into the second quarter and, after letting the game slip to more than a 20-point deficit, closed the gap.
Kougars coach Mel Wilson said she loved the tenacity the team showed. She said she really liked what she saw from sophomore forward Hanna Al-Baaj, who scored a game-high 28 points.
"It's our third time playing a conference opponent, so we really wanted to get in there and play with all the heart that we could," Wilson said. "(Hanna) really played well and I couldn't ask for a better result from her."
After the effort from Reed, Trinity got 12 points from junior forward Ashanti Davis.
Grumich said he was really pleased with the team effort, especially one night after suffering a 30-point home loss to Lutheran St. Charles.
"We only had seven healthy girls tonight with a couple of girls out sick and some injuries," Grumich said. "This was a great effort, especially after we didn't have the greatest game against a very good Lutheran team."
The win now puts Trinity in unfamiliar territory.
For the first time in program history, the Titans have won 10 games in a season before Feb. 1. While Trinity won 13 two seasons ago, the team went on a run in February to reach the mark.
"This is a fun group to work with, I'm having a ball," Grumich said. "I told them (about hitting the 10-win mark this early) just now. They're young and they drive you crazy sometimes but they're learning and they're responding. They're exceptional basketball players and they're good kids."
Reed said it will take everyone for the team to reach the remaining goals the team has this season.
If the team plays like it did Thursday, she said, things will be fine. 
"It's a team effort and we put our hearts into every game," Reed said. "We just want to go out and try to keep making history for our school."
Rosati-Kain vs. Trinity girls basketball
Rosati-Kain vs. Trinity girls basketball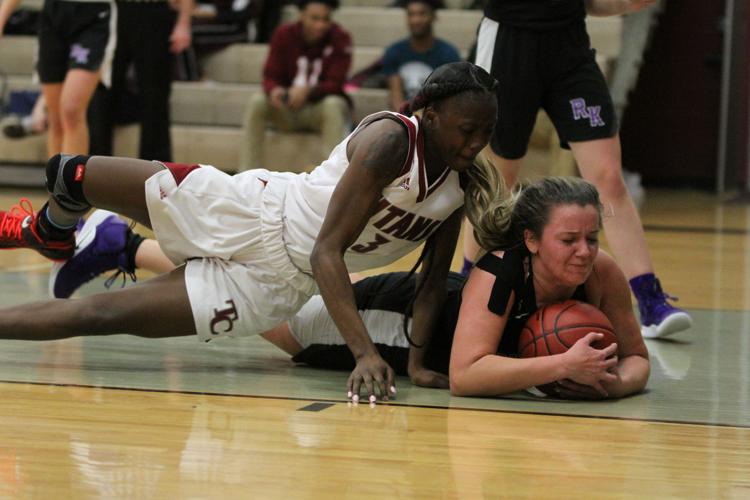 Rosati-Kain vs. Trinity girls basketball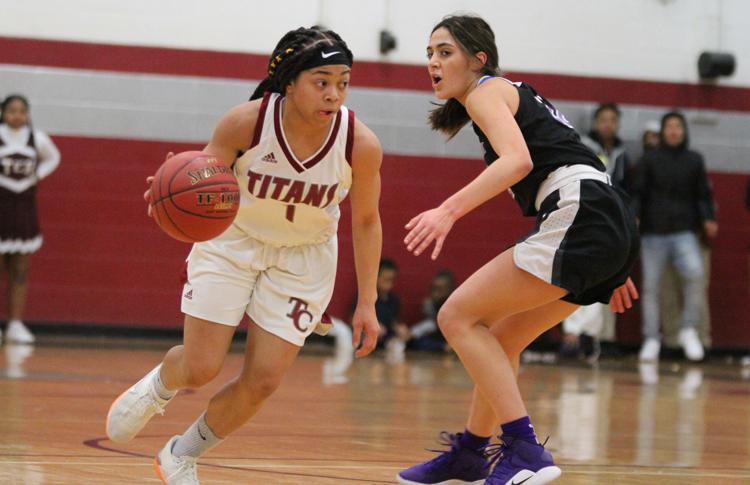 Rosati-Kain vs. Trinity girls basketball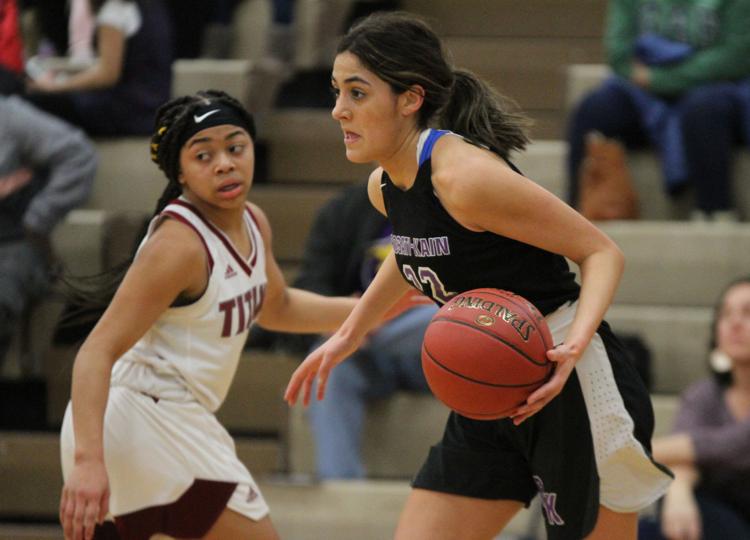 Rosati-Kain vs. Trinity girls basketball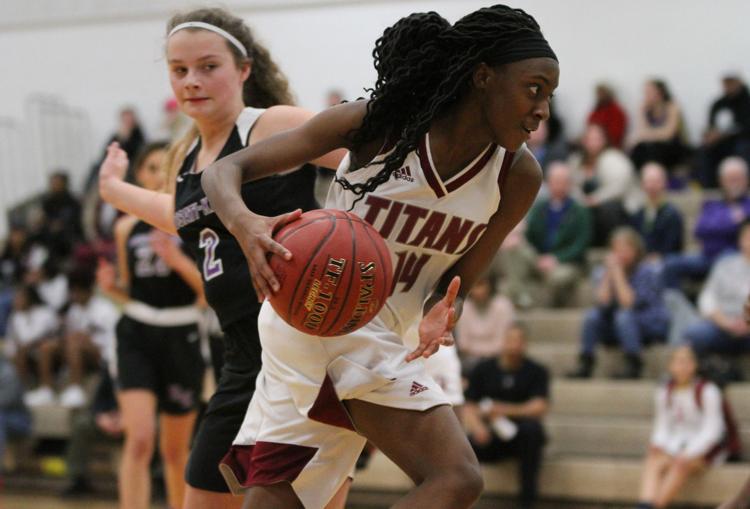 Rosati-Kain vs. Trinity girls basketball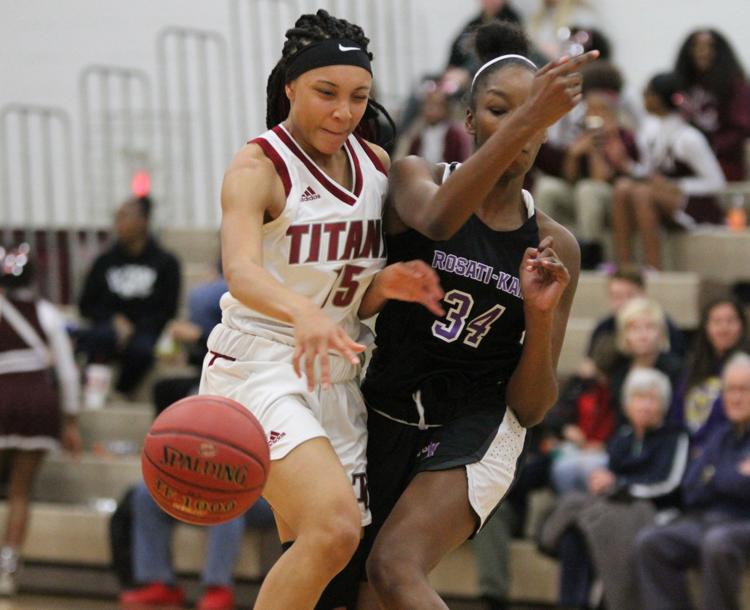 Rosati-Kain vs. Trinity girls basketball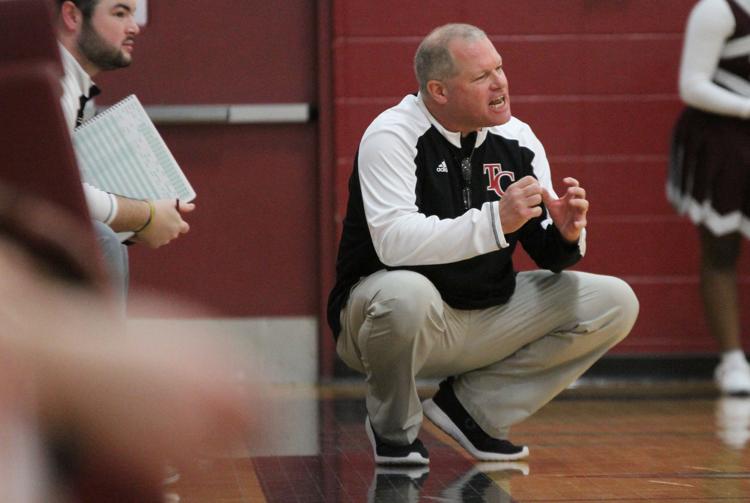 Rosati-Kain vs. Trinity girls basketball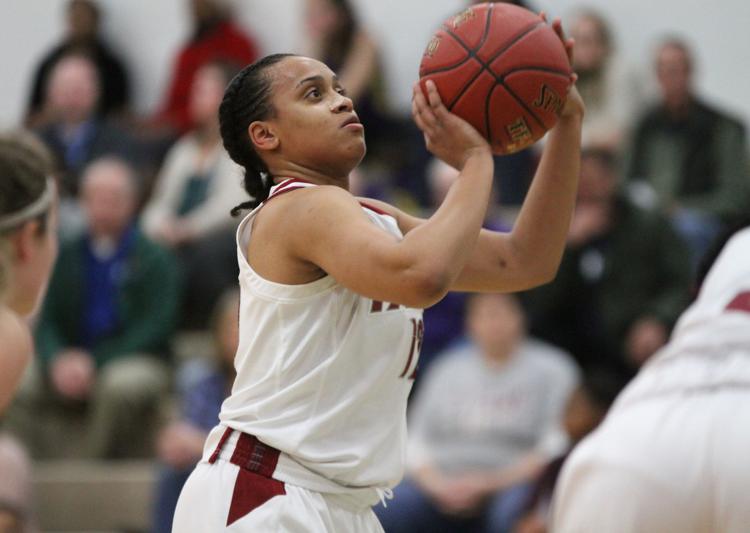 Rosati-Kain vs. Trinity girls basketball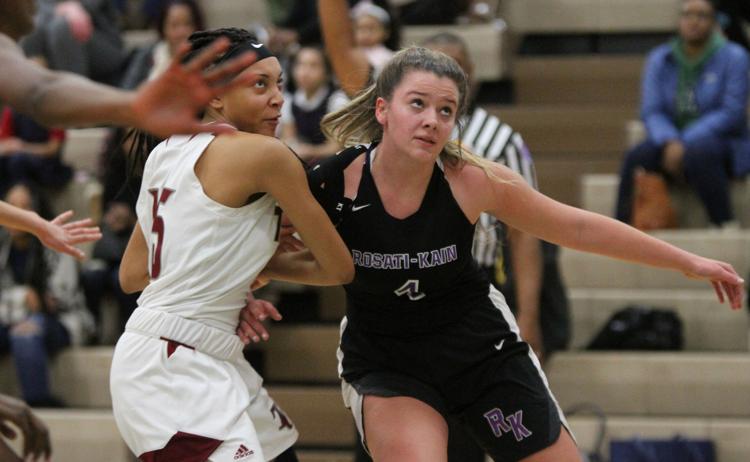 Rosati-Kain vs. Trinity girls basketball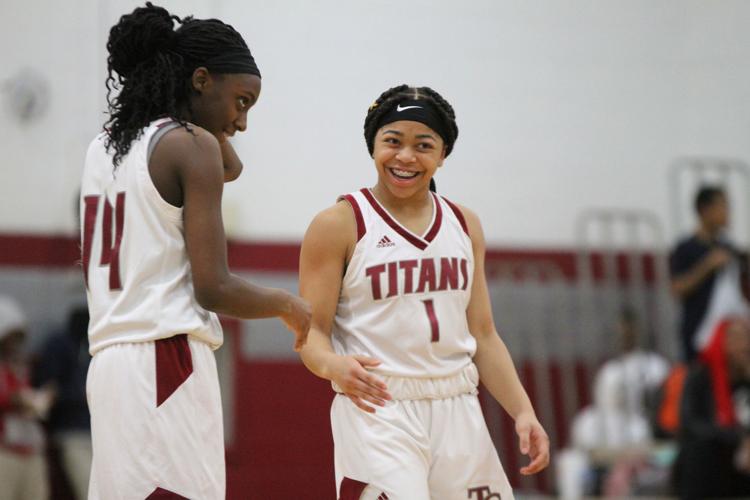 Rosati-Kain vs. Trinity girls basketball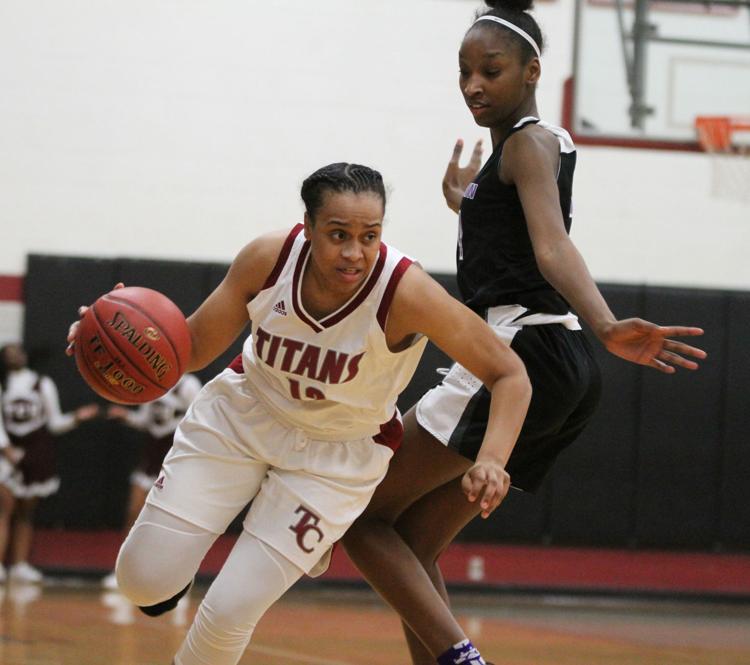 Rosati-Kain vs. Trinity girls basketball