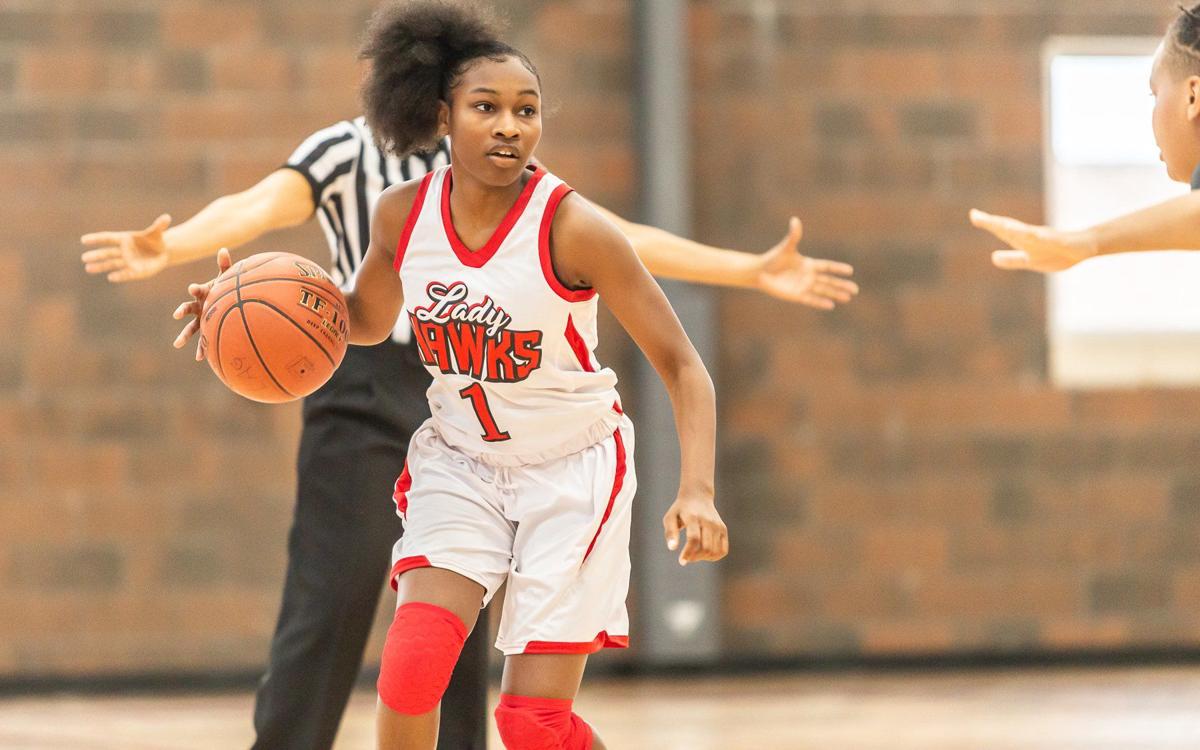 Lift for Life athletics director Chandra Palmer found it hard to contain her excitement Saturday.
The tournament's championship game is scheduled for 8:30 p.m. Dec. 28, and all 16 teams in the event are from St. Louis city or county.
"We have high expectations as I would say we are St. Louis' best kept secret," Palmer said. "We're this little Class 3 school in Soulard. We're ready. I've been wanting to get into this tournament to showcase our team and this is just the platform to do it. The girls are excited to be a part of this tournament."
Lift for Life, which posted a 20-7 record last season and has not played yet this season, is scheduled to open the tournament at 11:30 a.m. Dec. 19 against St. Joseph's (3-1) in the first meeting between the programs. The Angels return to the tournament after a one-year hiatus.
The other four Visitation tournament newcomers are Marquette (4-1), Eureka (1-3), Cardinal Ritter (5-0) and University City (0-2).
Because of the COVID-19 pandemic, no fans are allowed to attend and every game will be streamed on YouTube.
"It's been a tough year all around for everybody and even though we're not having fans, we thought it was the best thing to stream it for everybody," Visitation athletics director Paul Stoecklin said. "We're supplying that at no charge. That's all eight games, all four days. If you're a basketball junkie, that's 32 games. You can sit in the comfort of your own home and watch every game."
Other scheduled first-round games for Dec. 19 are: Webster Groves (4-0) vs. Cor Jesu (1-3) at 10 a.m.; Westminster (4-0) vs. Visitation (2-4) at 1 p.m.; Parkway North (4-0) vs. Parkway South (3-2) at 2:30 p.m.; Incarnate Word (3-0) vs. University City at 4; Marquette vs. John Burroughs at 5:30 p.m.; Cardinal Ritter vs. Nerinx Hall (2-2) at 7 p.m.; and Whitfield (2-1) vs. Eureka at 8:30 p.m.
Incarnate Word is the two-time defending tournament champion.
Whitfield is scheduled to end the opening-day Visitation slate by playing in its second — and different — tournament of the day.
Earlier Dec. 19, Whitfield is scheduled to close out action in the Fort Zumwalt North tournament. The championship of the Zumwalt North event is scheduled for 3 p.m.
"We got into the Zumwalt North tournament late and a lot of these kids play AAU basketball with multiple games in a day," Whitfield coach Mike Slater said. "Having said that, it's not ideal but we have already begun talking to the girls about it and preparing at practice. This is something I don't think I've ever had to do during the regular season. Doing it for one day is not going to hurt us. Hopefully, we'll be able to do what we need to do in both games."