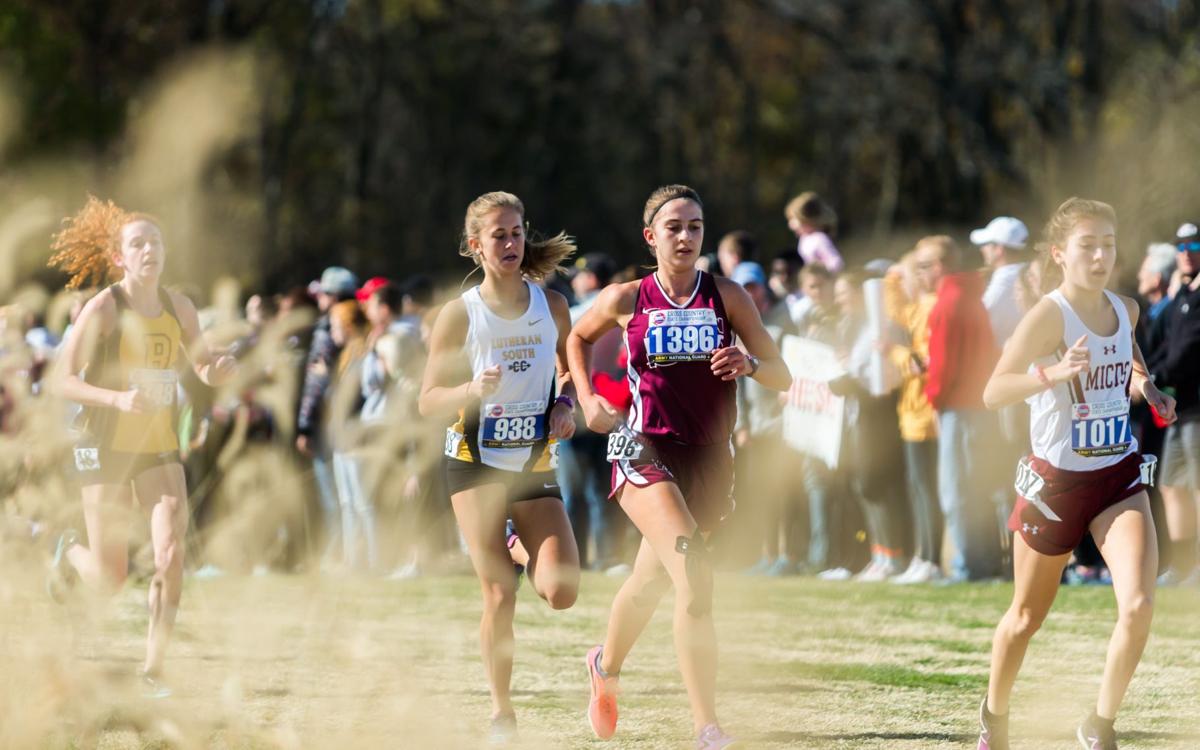 ST. CHARLES — Some may turn up their nose to it, but not Lily Jackson.
"I have a whole nightly ritual before I race," Jackson said. "I always ice. I've had knee problems forever, so I always ice my knees. I have a peanut butter sandwich and a banana. But I always have beet juice."
The St. Charles West junior wasn't sure about adding beet juice to that routine, but it's hard to argue with the results of her first two cross country seasons.
Jackson was the Missouri Class 3 state runner-up last season as a sophomore. Her time of 18 minutes, 39.6 seconds, was a personal best on a 5-kilometer course and the third time last season she set a new program record.
She also finished fifth in the state meet as a freshman, so the benefits of beet juice appear to have outweighed the bitter taste of the unique drink.
Plus the suggestion came from a close source — Jackson's mother, a former high school runner who trained Lily before she started competing for St. Charles West.
"My mother does a lot of research on everything, so I trusted her and it was good," Jackson said. "I was like, 'Well, I'm going to keep going with it.' "
The listed benefits of beet juice include lower blood pressure and improved stamina. Jackson said the mental boost has become tangible, as well.
Her achievements last season included victories in five meets and she never finished lower than fourth in 10 races.
Jackson's titles included the Class 3 District 3 meet and the Gateway Athletics Conference North Division meet.
Heading into the state meet in Columbia, she had the fifth-best entry time of the competitors and used that as motivation.
"I'll always try to do better than I'm ranked," Jackson said. "I was obviously pushing for the win, but I was super happy with second. I thought I pushed myself and was happy with myself."
Lily will be joined on the St. Charles West roster this season by a familiar face — her younger sister, Avery Jackson, who is a freshman.
Avery said she hasn't joined team beet juice but is excited to run with her older sister.
"It's really awesome," Avery Jackson said. "I've always cheered her on and met her at the end of every race last year. It's really fun to see her come through at the end and be able to follow in her footsteps this year."
Over the summer, Lily Jackson didn't spend a lot of time doing tourist things when her family was in Colorado and Utah for vacation.
She was too busy doing high altitude training for this season.
Even though she wants to bring home the individual state championship, she said she's more focused on bringing her teammates with her this time.
"I do want to win, but I really want to get my team to state because my freshman and sophomore year, I wasn't able to do that," Jackson said. "I really want my team to come to state with me."
That kind of attitude is consistent with what St. Charles West coach Will Rohlfing said he has seen from his standout.
And no doubt Jackson has set a good standard.
"I think she's always been a leader based on her times," Rohlfing said. "But now she knows she's an upperclassman and is taking more initiative in that direction and helping lead younger kids."
GIRLS CROSS COUNTRY RUNNERS TO WATCH
Riley Knoyle, sophomore, Edwardsville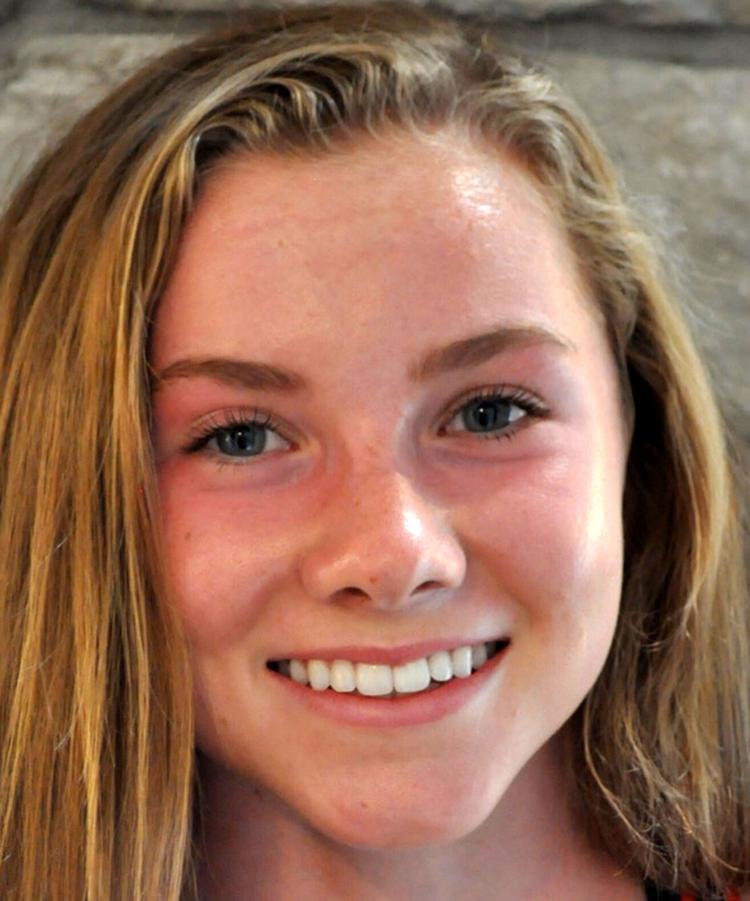 A first-team Post-Dispatch All-Metro runner as a freshman, Knoyle won conference and regional titles and was runner-up in the sectional meet. Those performances set the stage for Knoyle to make program history. She was 20th in the Illinois Class 3A state meet, making her only the second all-state runner (top 25) in program history. Her performance of 17 minutes, 14.5 seconds, was the fastest for an Edwardsville runner in the state meet on its 3-mile Detweiller Park course. Knoyle was a second-team pick on the Post-Dispatch All-Decade team.
Lucy Ndungu, senior, Pattonville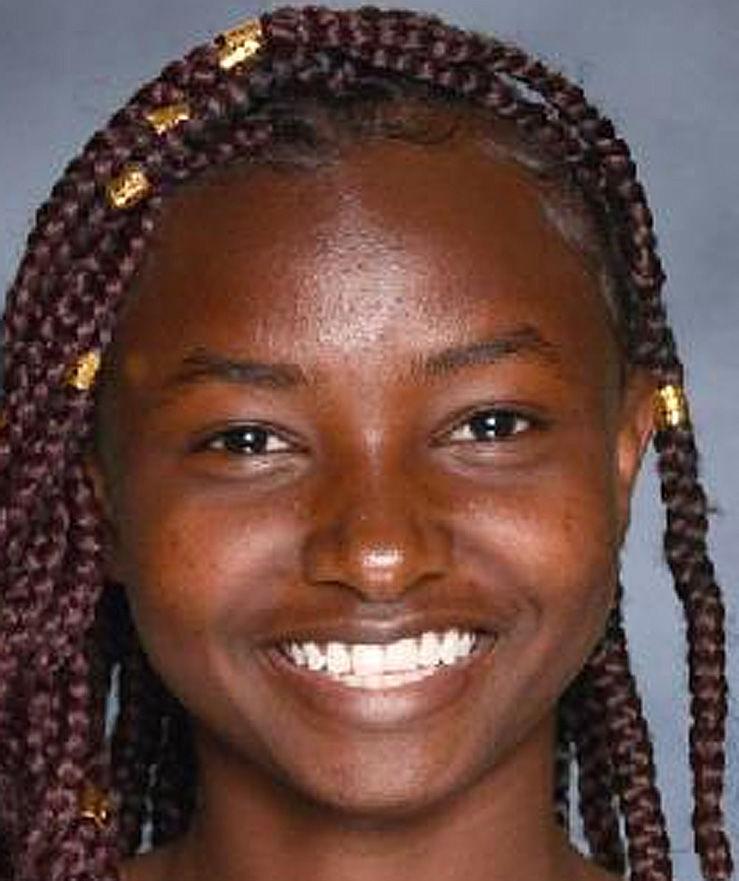 A first-team Post-Dispatch All-Metro runner as a junior, and her seventh-place effort in Missouri's Class 4 state meet was the second-best state finish ever for a Pattonville runner. Ndungu's time of 18:42.5 on the Gans Creek state course was her personal best and was the area's fifth best at 5 kilometers last season. She won a pair of titles, including the Class 4 District 2 meet, had two runner-up finishes and never finished lower than seventh in eight races. Ndungu will not get to run this fall as Pattonville has moved its fall sports to spring because of the coronavirus pandemic.
Julia Ray, sophomore, MICDS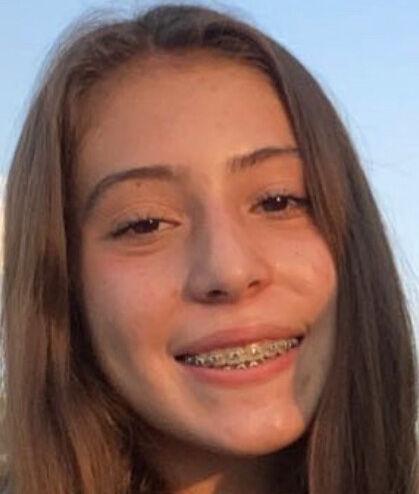 Became the first MICDS individual state champion last season while helping the program win its first team state championship. Ray rolled to Missouri's Class 3 individual title in a time of 18:13.8 that was the area's top 5-kilometer performance of the season by more than 17 seconds as the Rams won the team championship by 25 points. A first-team Post-Dispatch All-Metro selection and third-team All-Decade pick, Ray tuned up for her historic state performance by winning the Class 3 District 4 title. She also was the Metro League runner-up and finished third in two other meets.
Lydia Roller, senior, Staunton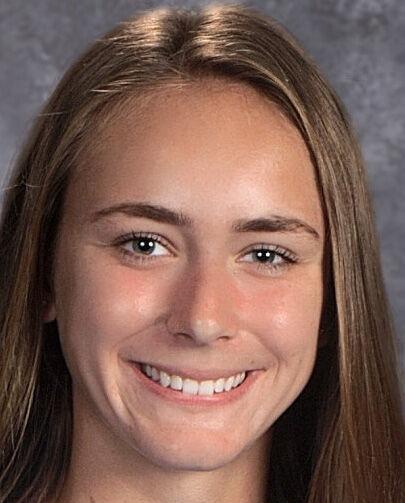 The 2019 Post-Dispatch All-Metro runner of the year finished as Illinois' Class 1A state runner-up as both a sophomore and junior. Her time last season of 16:58.87 was the fastest ever for an area runner at the state meet on the 3-mile Detweiller Park course. Illinois will not conduct a state meet this season because of the coronavirus pandemic. A first-team selection to the Post-Dispatch All-Decade girls cross country team, Roller battled a stress fracture in the summer but is expected to compete this fall in Illinois' adjusted season.
Peyton Schieppe, junior, O'Fallon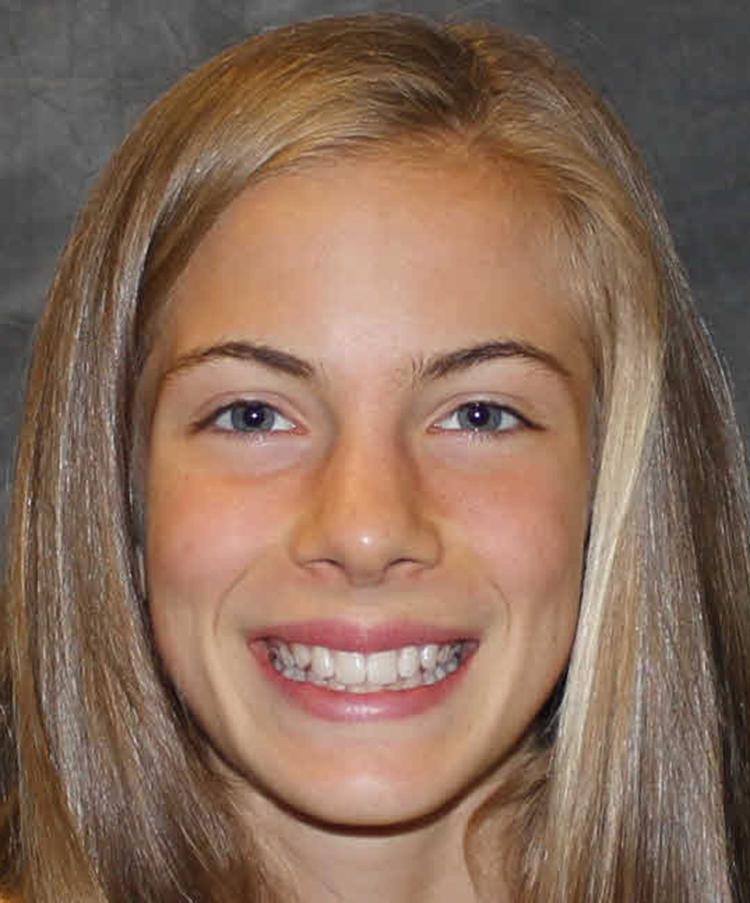 Ran to impressive victories in two of the area's toughest races on consecutive weeks last September before a broken foot ended her sophomore campaign prior to the Illinois postseason series. A second-team Post-Dispatch All-Metro selection last year, Schieppe ran to a 12-second victory in the Granite City Invitational, a field that also included Staunton's Lydia Roller and Edwardsville's Riley Knoyle. Scheippe then rolled to a 20-second victory in the Forest Park Festival over eventual Missouri Class 4 state champ Carolyn Ford of Rock Bridge.