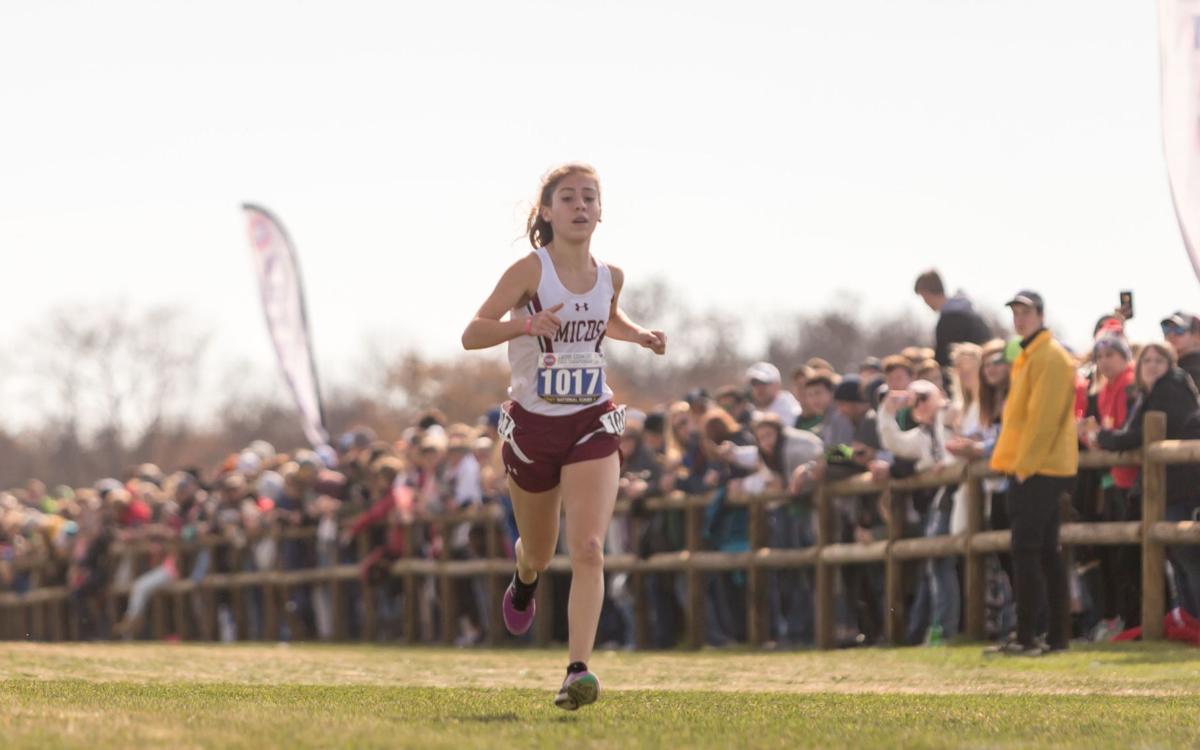 COLUMBIA, MO. — Julia Ray scorching her way to the first individual state title in program history was the most surprising performance Saturday for the MICDS girls cross country team for about three minutes.
When freshman phenom Ray was joined by her Rams teammates as Class 3 state champions at Gans Creek Recreation Area, now that was downright startling.
Behind its first-time individual champ, MICDS won its first team state championship, as well. MICDS scored 104 points to beat De Soto (129) for the team crown.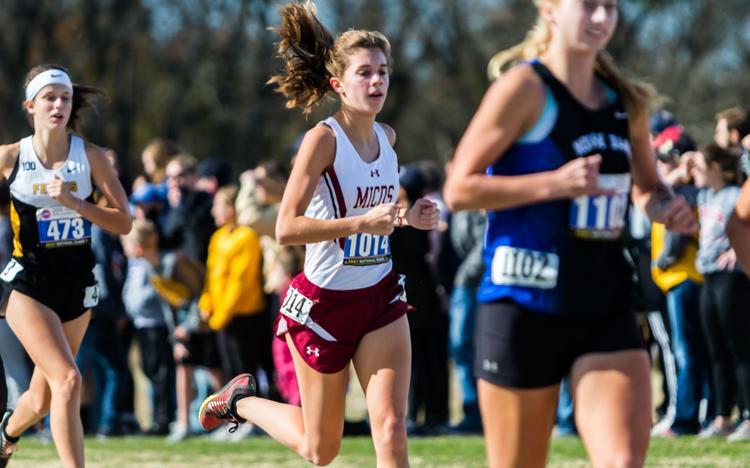 "In the beginning of the season, if you had asked me if we would (win) the state meet, I would say there's no way, no way," MICDS senior Palmer Mihalevich said. "I have faith in our team, but this is just … it's unfathomable. I mean, I trust all of our runners and I finally trust myself and it just couldn't have turned out better."
Running for the fourth and final time at the state meet, Mihalevich had never even been part of a lineup that won a team trophy, much less a championship. The last MICDS team trophy was a second-place finish in 2015.
Mihalevich finished a personal-best sixth — her previous best state finish was 23rd in 2017 — to form a powerful 1-2 punch along with Ray's dominating individual championship in 18 minutes and 13.8 seconds.
MICDS closed out its team scoring with sophomore Riley Noonan in 36th, junior Simrin Phatak in 58th and junior Morgan Weber in 104th. Weber finished with a time of 21:27.8 on the 5-kilometer course, exactly 3 minutes and 14 seconds behind Ray.
Also running for the Rams were a pair of first-time state performers, senior Sarah Reed (109th) and freshman Ashley Benoist (142nd).
Thanks to ultra-live scoreboards in two places near the finish line, MICDS runners who had gathered to congratulate Ray for her individual championship burst into tears and embraces when they realized they won the team championship, as well.
"I wanted to say something inspiring to them (before the race), but I was so choked up looking at them I couldn't talk," said MICDS head coach Jim Lohr, who was equally choked up after the race. "It's probably for the best. They huddled up and they talked about running together and running for each other and I just let them go and, man, they were outstanding."
Mihalevich was joined as a multiple-time state qualifier by third-time qualifier Phatak while Noonan and Weber also ran last season as MICDS finished eighth.
At the top of the lineup, Ray was a true difference maker. She also was a district champion last week.
Her time of 18:13.8 was the third-fastest run for any classification and easily the fastest 5-kilometer time in the area this season.
"I knew I had a chance," Ray said. "I just knew I would have to go for it. During the race, I was feeling it and I knew there were some good competitors near me and I just knew I had to take the moment and go after it."
St. Charles West sophomore Lily Jackson was runner-up in 18:39.6, which broke her own school record for the third consecutive week. John Burroughs junior Kylie Goldfarb, the 2017 state champ, and Visitation senior Isabella Boedefeld were fourth and fifth.
Ray said she got her start running in physical education classes under Lohr, who was blown away by the freshman's performance.
"I watched her run junior meets and at the Festival of Miles and I had her in class and I knew some day she was going to run a meet in our uniform," Lohr said. "I knew she was unbelievable, but my gosh, did she just put it to them today? I was so proud of her."
From the top of the lineup to the bottom, MICDS had plenty of eye-opening stories.
Reed didn't begin running cross country until her junior season after stepping away from field hockey. She provided a top-seven presence all season and senior leadership.
"I started with the lowest group last season and here I am," Reed said. "I thought I'm just going to get in shape, but the coaches are so supportive and they believe in everyone on the team that they can do better and they can be the best they can be. Then I was like I want to be in that group."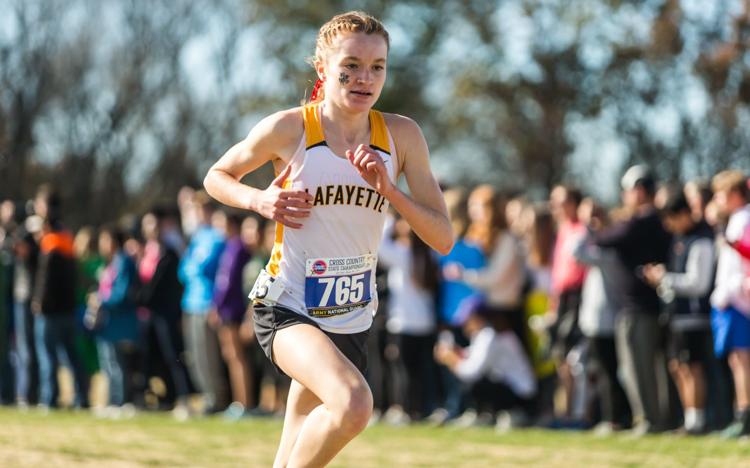 STRONG FINISH FOR LAFAYETTE FRESHMAN
Lancers freshman Grace Tyson finished third in the Class 4 race with a time of 18:31, closing out a solid season that included conference, district and sectional individual titles.
She had a strong supporter's section that displayed signs of encouragement throughout the course.
"I was focused, but I saw them before and after the race, so it was awesome," Tyson said. "I feel really good. I think I went out a little too fast because I started to die at the end, but I have three more years of this, so it's good."
Rock Bridge freshman Carolyn Ford won the Class 4 individual title in 18:08.6 and Blue Springs sophomore Mya Trober was second in 18:13 in the fastest two girls times of the day.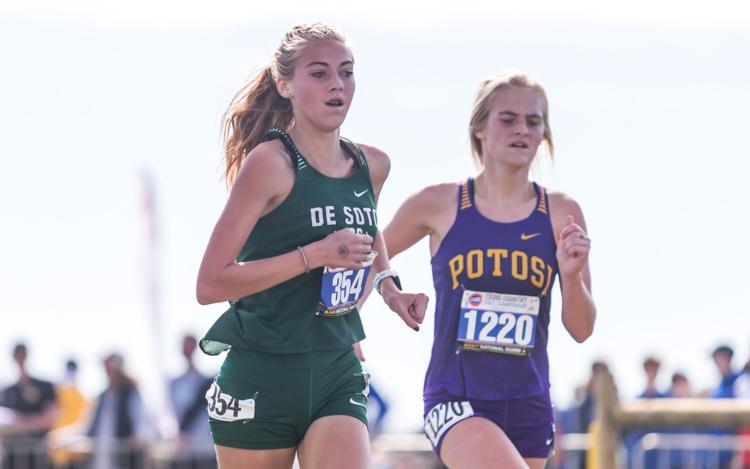 • De Soto's runner-up Class 4 team finish was the best in program history. Kayla Vogelsang, a sophomore, led the way with a 12th-place individual performance and senior Lillie Kaempfe finished 21st.
It was the second consecutive all-state finish for both Vogelsand and Kaempfe, and the fourth successive state appearance for Kaempfe.
As a team, the Dragons were fourth last season, which was the first team trophy in program history.
• Eureka won its first team state trophy since 2013 by finishing third in Class 4 with 140 points behind a fifth-place individual effort from sophomore Leah Kleekamp.
The Wildcats also got scoring efforts out of juniors Anna Lombardo (26th), Kayla Voelker (37th) and Savannah Lesher (74th) along with sophomore Erika Wrob (91st).
• O'Fallon Christian junior Mercedes Schroer finished second in Class 2 in a season-best time of 19:33.5.
Schroer, who said she has spent much of the fall playing club soccer, was the Class 3 individual champ last year as a sophomore and the Class 3 runner-up as a freshman.
191109_STXC C2B_RADFORD-102-2.JPG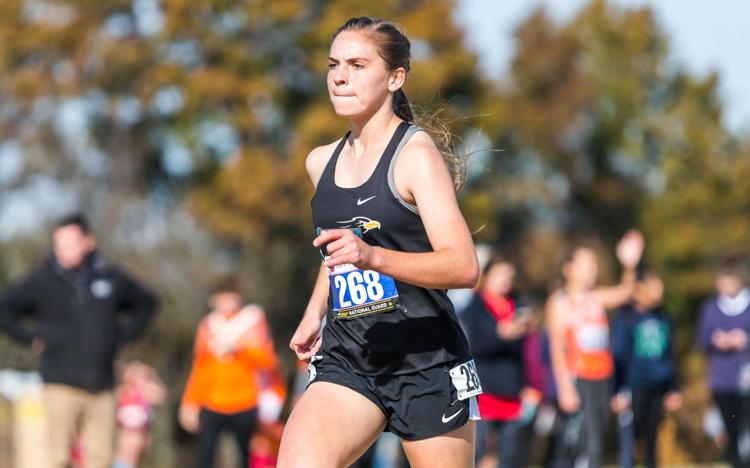 191109_STXC C2B_RADFORD-101-2.JPG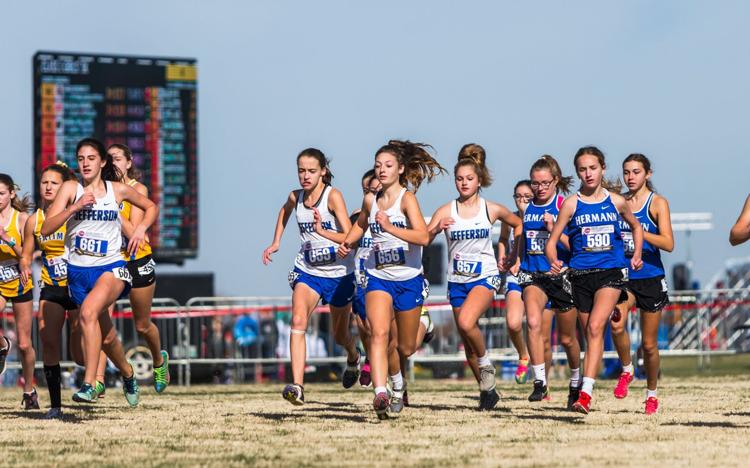 191109_STXC C2B_RADFORD-105-2.JPG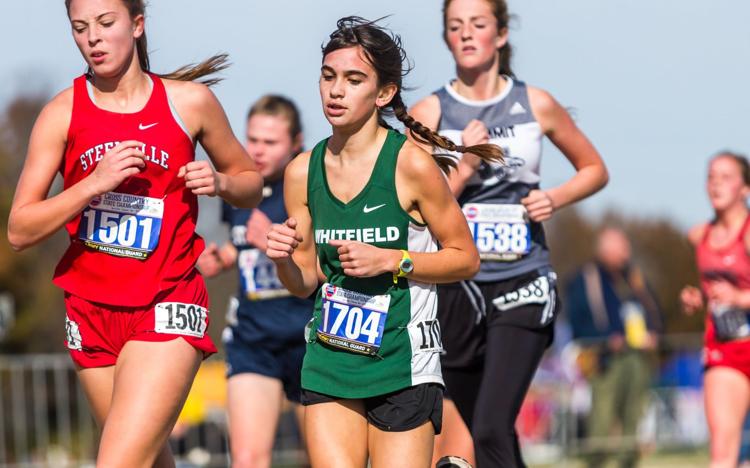 191109_STXC C2B_RADFORD-104-2.JPG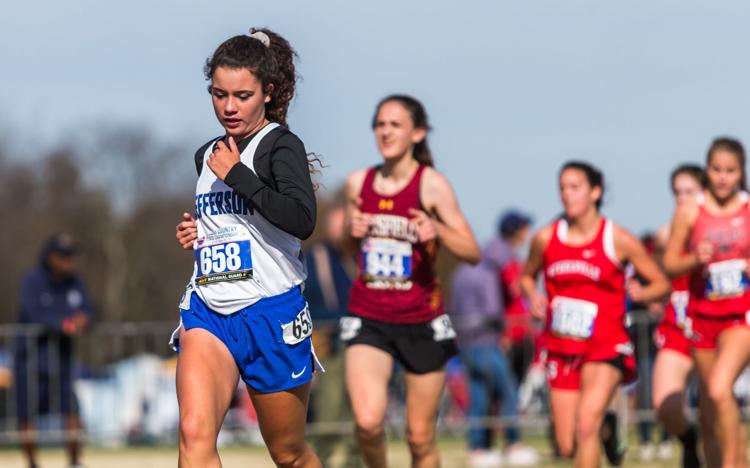 191109_STXC C2B_RADFORD-107.JPG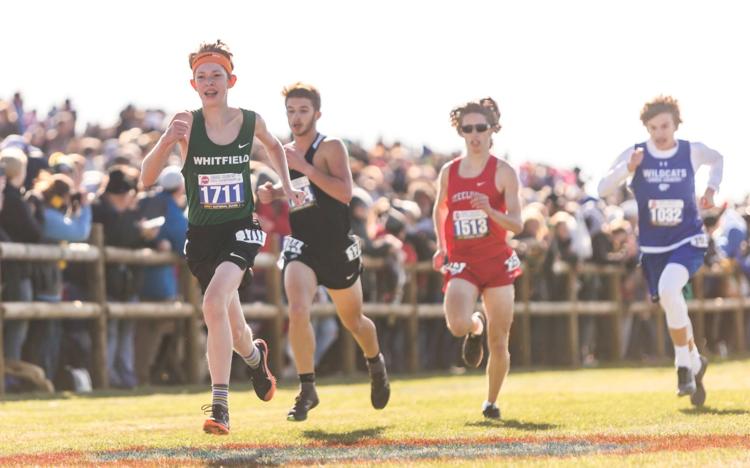 191109_STXC C2B_RADFORD-100-2.JPG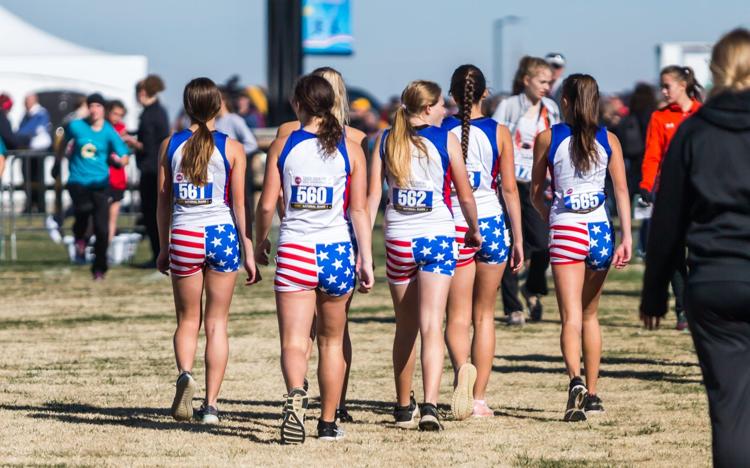 191109_STXC C2B_RADFORD-103-2.JPG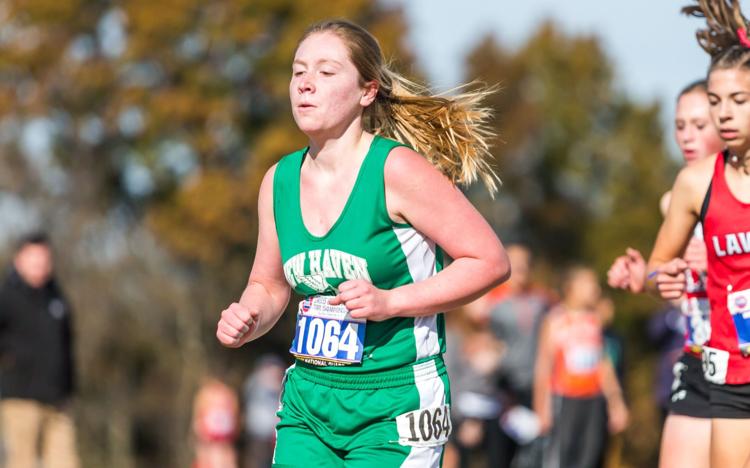 191109_STXC C2B_RADFORD-106-2.JPG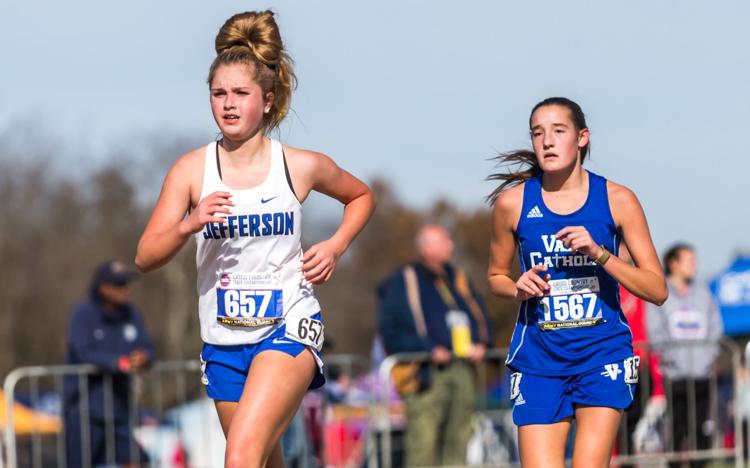 191109_STXC C2B_RADFORD-108.JPG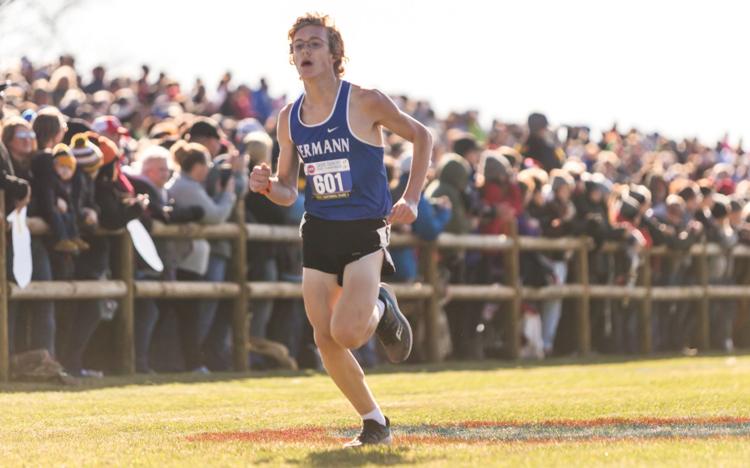 191109_STXC C2B_RADFORD-108-2.JPG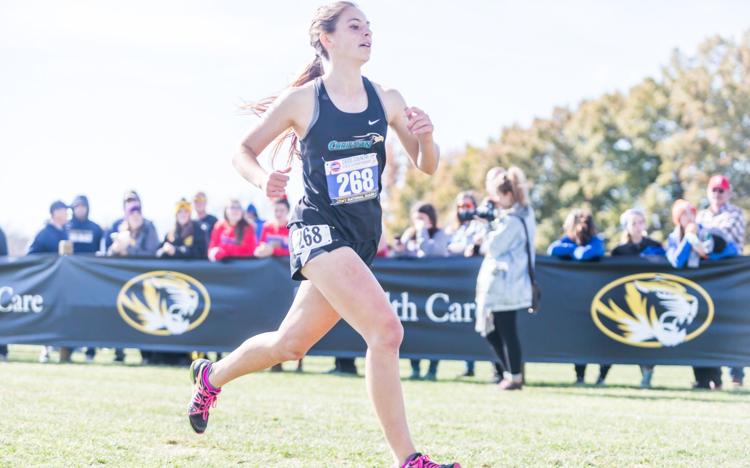 191109_STXC C2B_RADFORD-110.JPG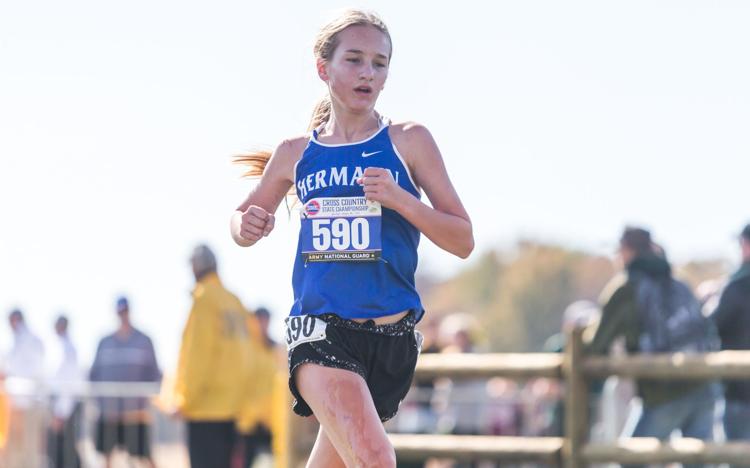 191109_STXC C3G_RADFORD-100.JPG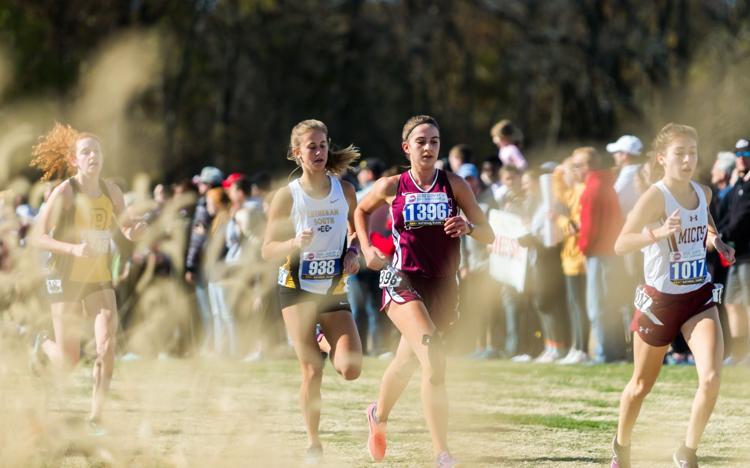 191109_STXC C3G_RADFORD-100-2.JPG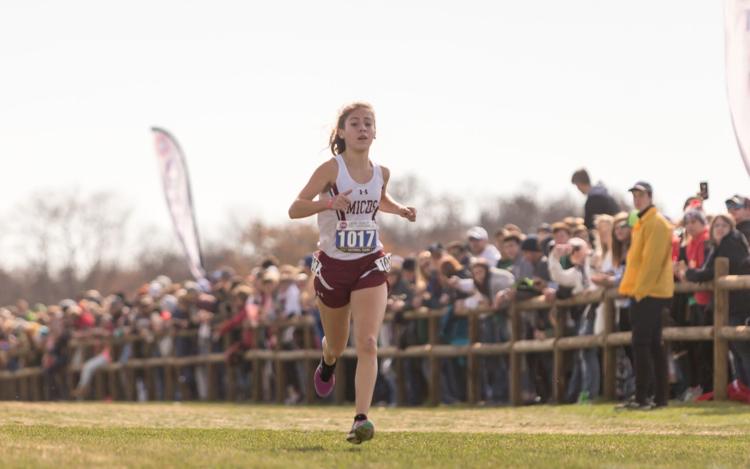 191109_STXC C3G_RADFORD-101.JPG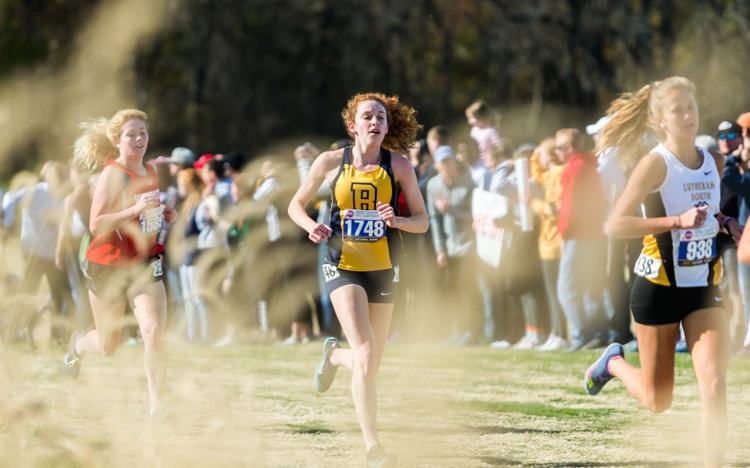 191109_STXC C3G_RADFORD-102.JPG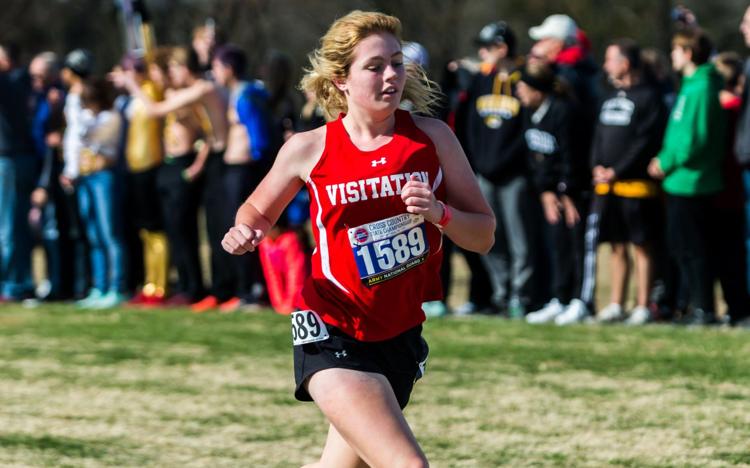 191109_STXC C3G_RADFORD-103.JPG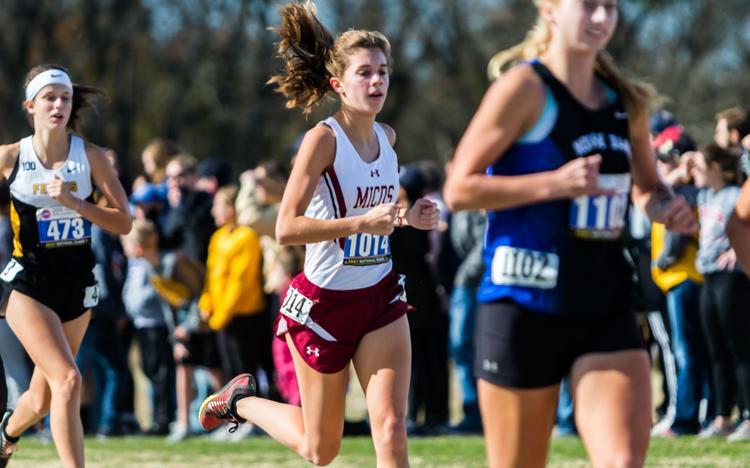 191109_STXC C3G_RADFORD-104.JPG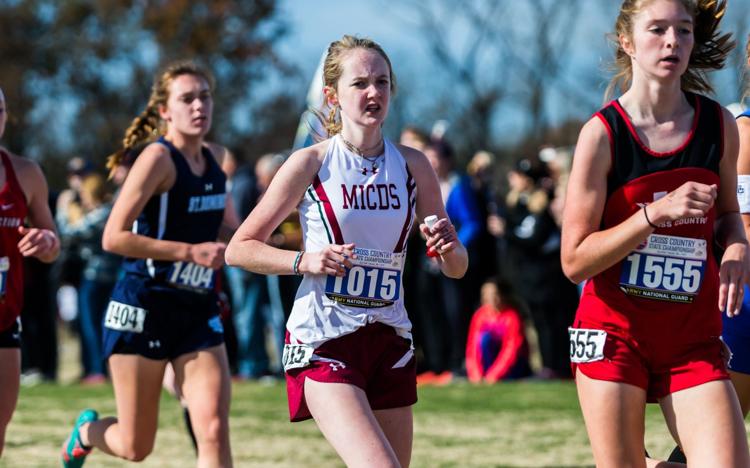 191109_STXC C3G_RADFORD-105.JPG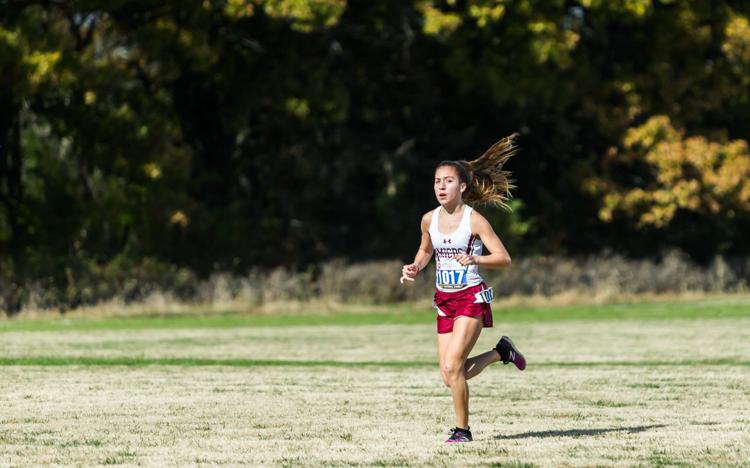 191109_STXC C3G_RADFORD-106.JPG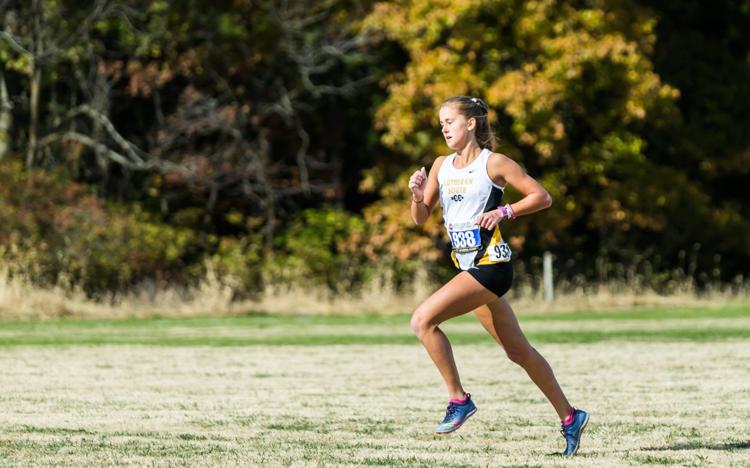 191109_STXC C3G_RADFORD-200.JPG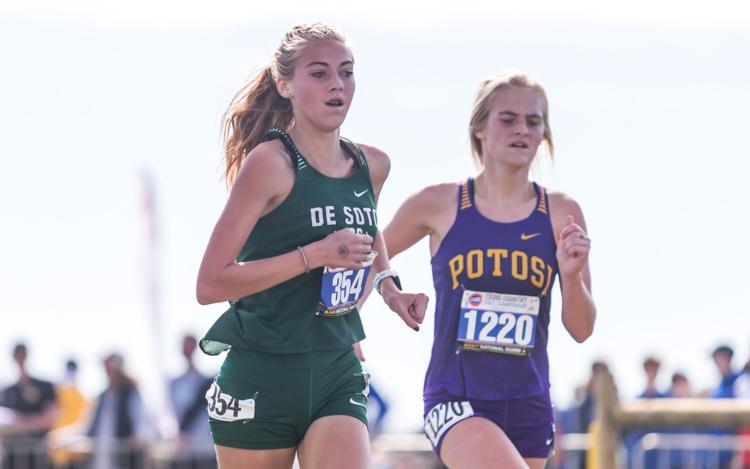 191109_STXC C4G_RADFORD-203.JPG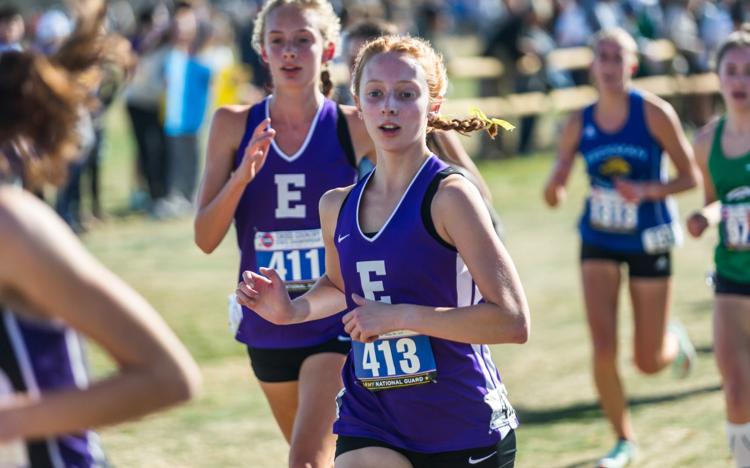 191109_STXC C4G_RADFORD-202.JPG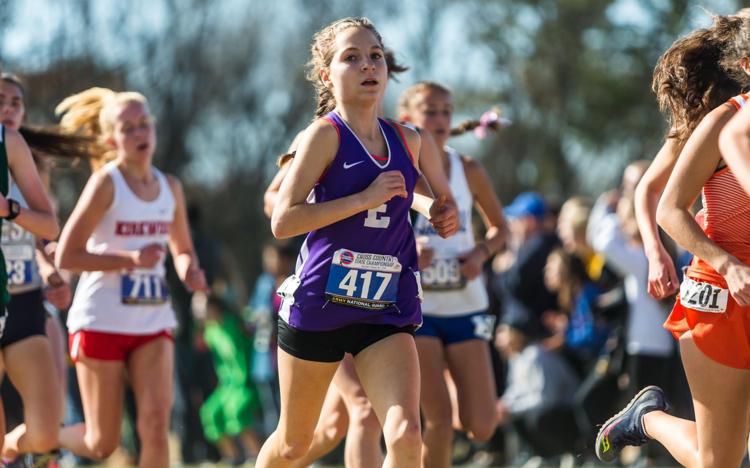 191109_STXC C4G_RADFORD-201.JPG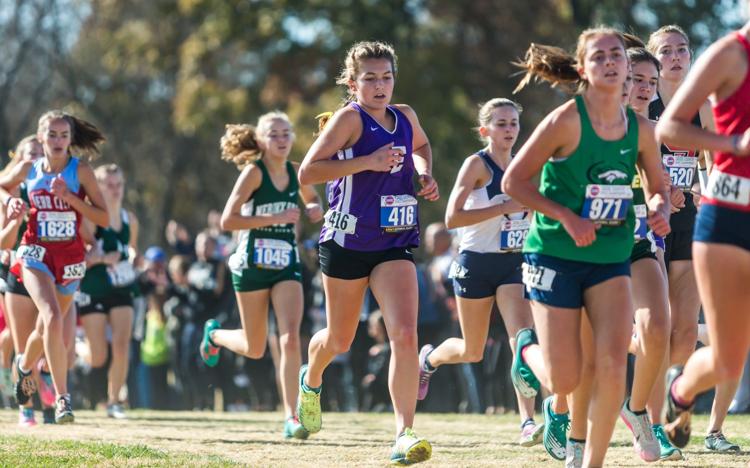 191109_STXC C4G_RADFORD-200.JPG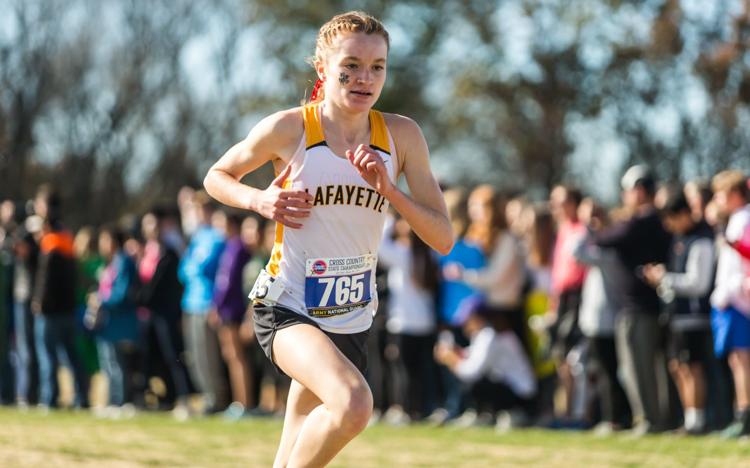 STLHighSchoolSports.com is the most comprehensive source of stats, scores and stories from any and all area high schools.