Peyton Schieppe took her time a year ago so she wouldn't have to the rest of her O'Fallon High running career.
The results have been pretty impressive two races into her sophomore year.
Schieppe won the Green Division individual title Saturday in the 14th Forest Park Cross Country Festival at Aviation Field, a race she had to watch as a spectator as a freshman while recovering from an ACL injury.
"Last year was kind of like, it's all about the process," Schieppe said. "But I knew I needed to be better than I was so I pushed and pushed in each practice so I could get better."
Schieppe suffered her torn ACL as an eighth-grader playing basketball. Instead of rushing to run a full schedule as a freshman, Schieppe only ran on flat courses — which Forest Park is not.
She ran three events in September last season and then took about a month off from racing before joining the Panthers' lineup for the sectional and state meets. That led to a healthy and productive spring on the track.
"When track season started, I felt like I was fully recovered and I was ready to get up to my speed," Schieppe said.
Her sophomore cross country season has been speedy, indeed.
Schieppe won the Granite City Invitational last week on its 3-mile course before winning Saturday on the 5-kilometer course at Forest Park in 18 minutes, 58.4 seconds. Schieppe battled with Rock Bridge freshman Carolyn Ford much of the first two miles, but Schieppe pulled away over the last mile and Ford settled for a runner-up finish in 19:18.7.
"This year, she's full go and has that confidence in her ability," O'Fallon coach Neil James said. "We talked (Saturday) about sitting back a little bit, for the first half of the race. Last week at Granite City she went out and led from the start, and just having different strategies and trying different things out earlier in the season, you never know what you might need later in the year."
The Panthers earned their second consecutive podium team finish, scoring 135 points to come in third a season after winning the team title for the first time.
Rock Bridge was the team champ with 106 points and Eureka finished second with 118.
O'Fallon got medal-winning efforts from sophomore Julia Monson (12th, 19:56.2) and junior Sofia Parker (26th, 20:31.7), with senior Emma Jordan (34th, 20:47.7) and junior Maddy Vorce (67th, 21:37.7) rounding out the team scoring.
Being part of the Panthers lineup for this year's Forest Park race was a thrill for Schieppe.
"I feel great and I feel happy," Scheippe said. "I've accomplished a lot and sacrificed a lot."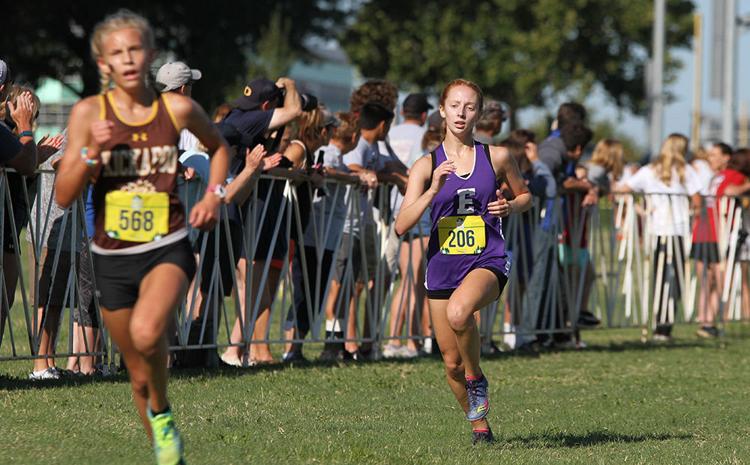 PROMISING START FOR EUREKA
With plenty of returning experience from a seventh-place state team finish last season, Eureka has high hopes for making a big move against the best teams in Class 4 this season.
The Wildcats showed such potential against elite runners with a runner-up team showing in the Green Division.
Eureka had three individuals in the top 20 and had all five scoring competitors in the top 45 of the 162-runner division to score 118 points, only behind winner Rock Bridge's 106.
"This was the field to kind of tell you a little bit where you're going to stand state-wise, at this point in the year anyway," Wildcats coach Darrell Lewis said. "Super competitive. Finishing second, we're real happy with it."
Eureka edged 2018 team champion O'Fallon (135) for the second-place podium position, followed by Nerinx Hall (148) and Cor Jesu (176).
Anna Lombardo, a junior, led the Wildcats individually with a 10th-place finish in 19:49.8, followed by sophomore Leah Kleekamp (19:54.3) in 11th and junior Kayla Voelker (20:19.5) in 20th.
All three of those runners were on last season's seventh-place state finisher. Sophomore twins Erika Wrob (20:55.8) and Haley Wrob (21:03.2), both varsity newcomers, closed out Eureka's team scoring by finishing 39th and 45th.
"We've had some great workouts," Lewis said. "We've run really well. We had a great turnout all summer with all of our practices we had."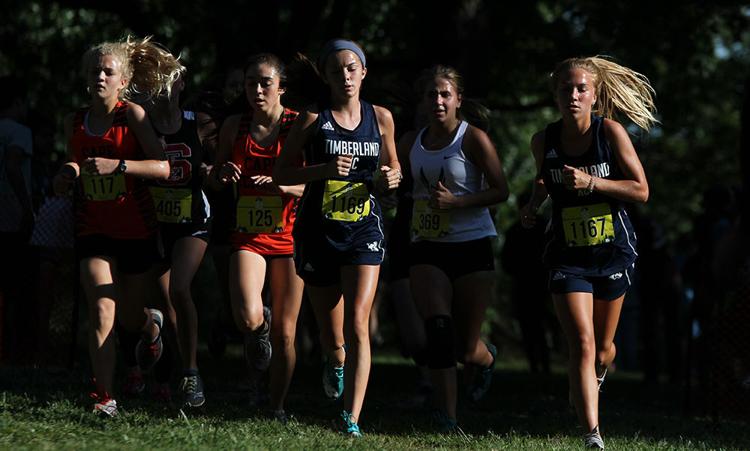 Youth-filled Timberland claimed the team championship of the Gold Division, the second tier of the three varsity divisions competed at Forest Park.
The top Wolves finisher hopes it's a sign she and her teammates will be able to compete on a bigger stage by the time the season ends.
"It's amazing," junior Madilyn Moore said. "We're hoping to make it on to state this year. We're just laying the groundwork right now for something really cool."
Timberland scored 111 points to edge Farmington (115) for the Gold Division team crown. Shawnee Mission West claimed the third and final podium spot with 151 points.
Moore finished fifth to lead Timberland's individual effort in 20:35.7. Then came the youth brigade, with three freshmen and one sophomore taking up the other scoring positions.
One of the freshmen was Livia Vortuba, who was seventh in 20:47.5 just one day after teaming with Callie Blake to win the top flight of the Francis Howell Central doubles tournament for Timberland's tennis team.
"Livia's been running with the team over the summer and she has so much potential," Moore said. "We're really excited about all our freshmen this year."
Forest Park was the first 5-kilometer race of Vortuba's career, as it was for fellow freshman Aubrey Kaupas, who finished 41st.
Timberland's other scoring runners were sophomore Jenna Ramadan in 22nd and freshman Kate Cooper in 47th.
"We didn't really expect much of this, but I mean it's really awesome," said Moore, who finished 60th as an individual at last season's Class 4 state meet. "Our team's young this year and it's going to be cool to see how we do."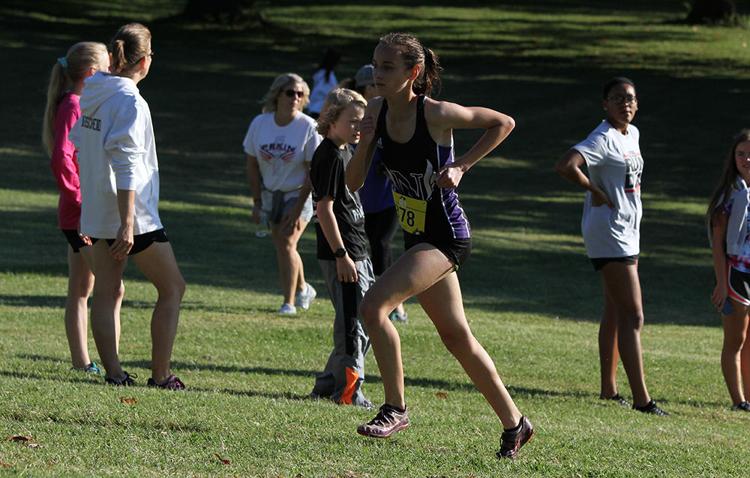 Parkway North sophomore Tabitha Bevan and Benton senior Amelia McLain repeated as individual winners with dominant respective performances in the meet's White Division and Gold Division races.
McLain, last year's third-place Class 1A state finisher in Illinois, easily won the Gold Division crown in 19:22.5. She was the only runner in the division to break the 20-minute barrier and her performance would have been fifth in the elite Green Division.
Bevan's winning time in the White Division — the third tier of varsity runners — was 20:42.8, good for a 25-second victory.
She acknowledged that running in a more competitive division would have been desirable and hopes to do so in the future.
The Vikings sophomore, however, is simply happy to be running. Her promising freshman season was ended with a left hip fracture suffered near the end of her race at the conference meet.
"I heard it pop, and every time I stepped on it, it would hurt so bad," Bevan said. "It was not great."
What wasn't great then has provided plenty of motivation now.
Bevan said she had a solid track and field season in the spring and a good summer of training for what she hopes will lead to her first state meet appearance in cross country.
"I was really crushed because I wanted to go to state and place (as a freshman)," Bevan said. "I was just so upset, but this year I think I can make it."
Forest Park Cross Country Festival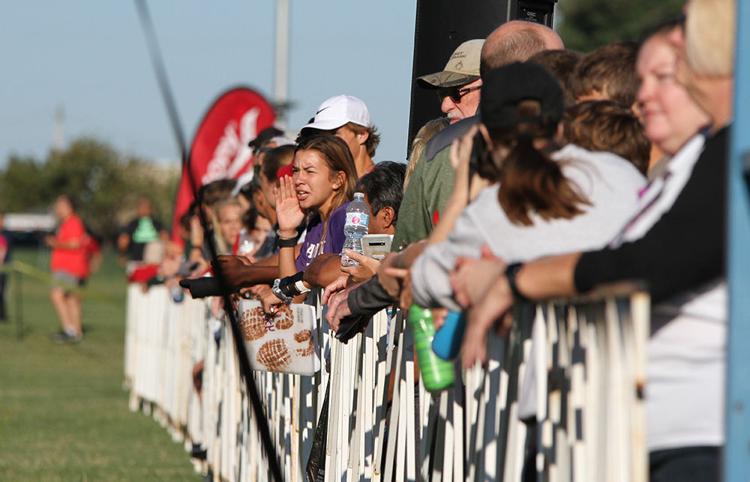 Forest Park Cross Country Festival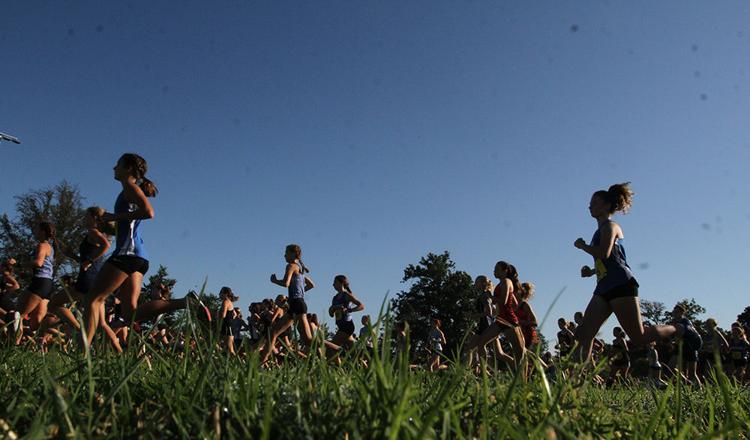 Forest Park Cross Country Festival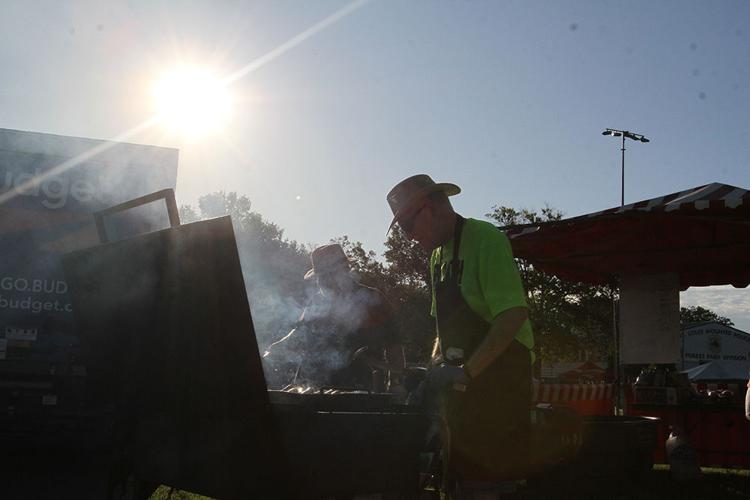 Forest Park Cross Country Festival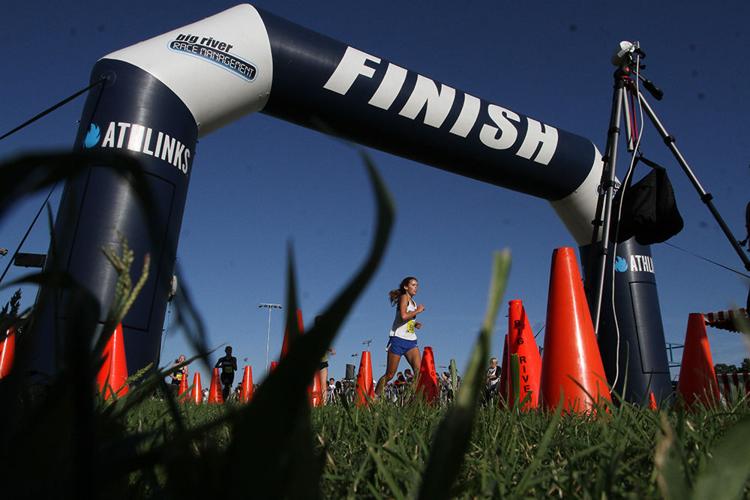 Forest Park Cross Country Festival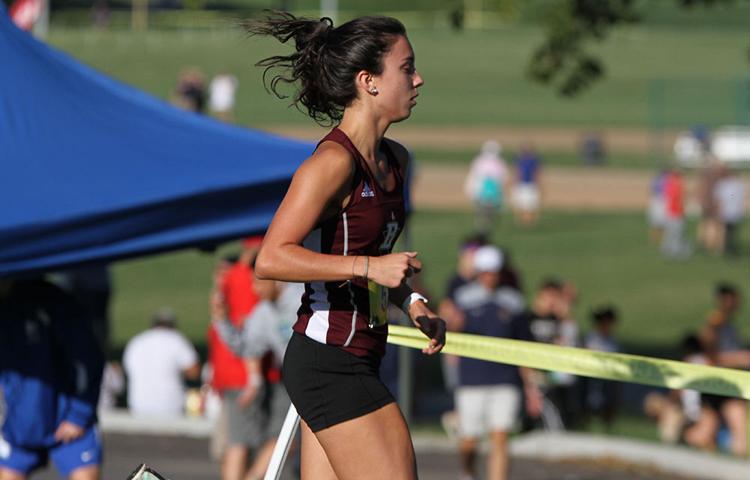 Forest Park Cross Country Festival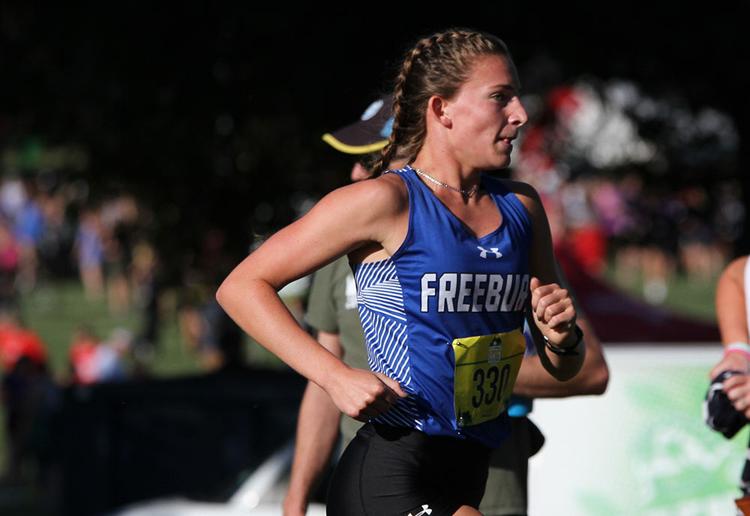 Forest Park Cross Country Festival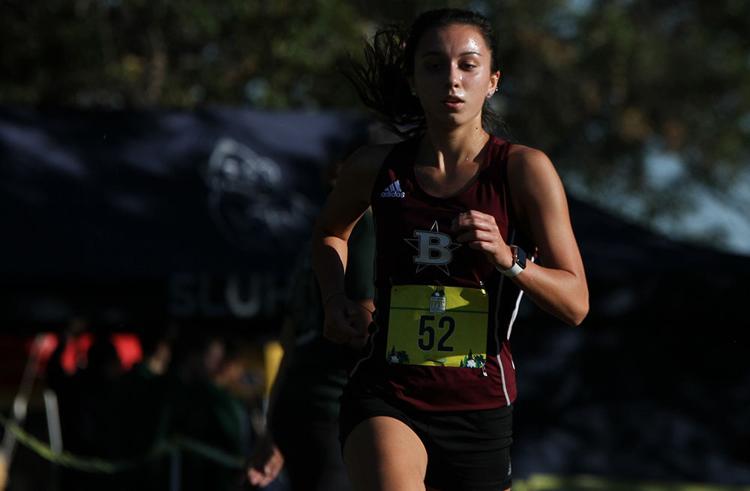 Forest Park Cross Country Festival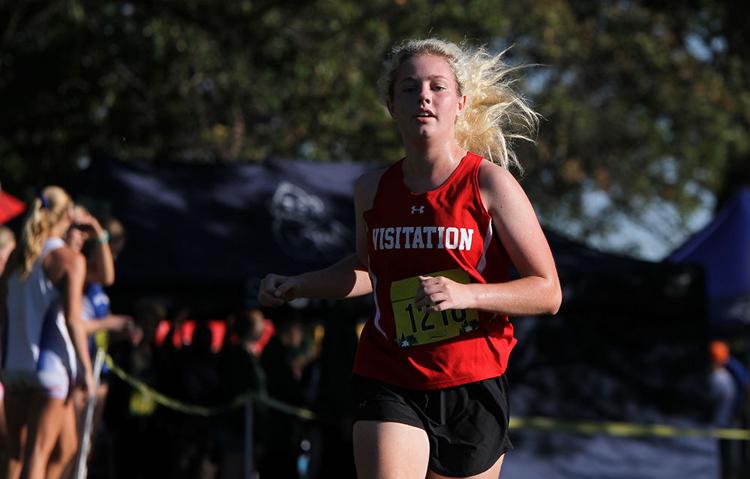 Forest Park Cross Country Festival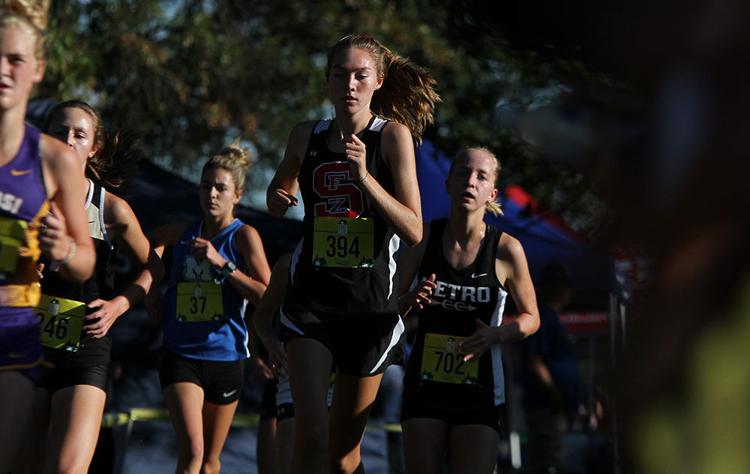 Forest Park Cross Country Festival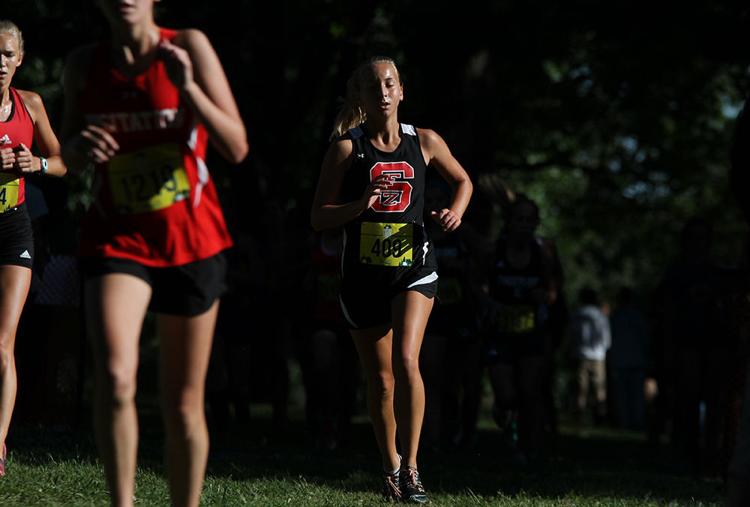 Forest Park Cross Country Festival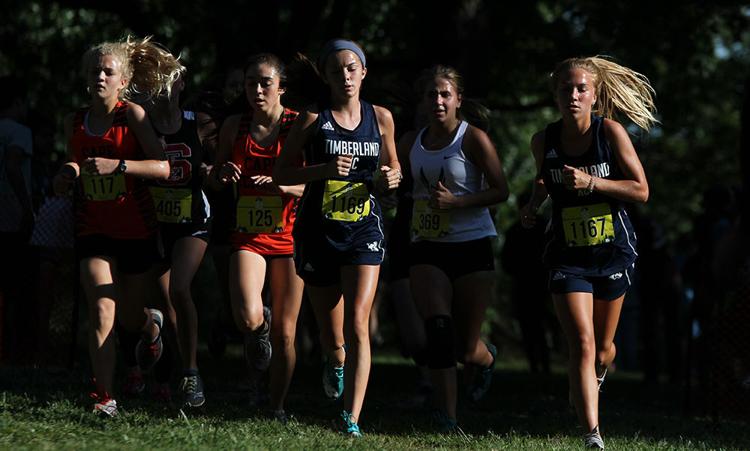 Forest Park Cross Country Festival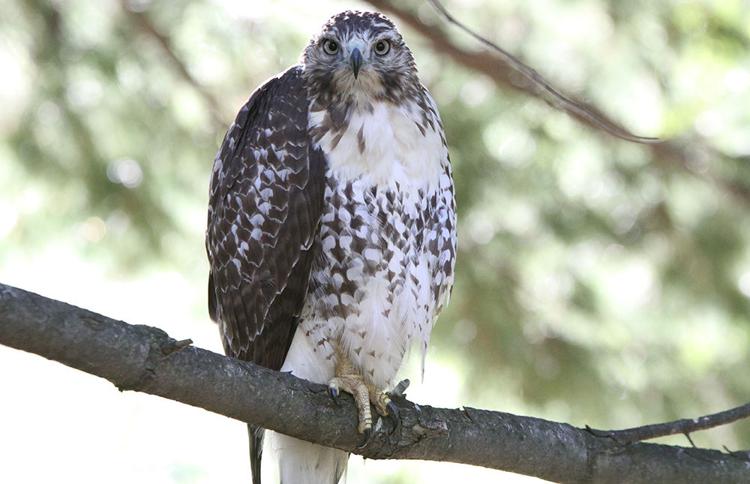 Forest Park Cross Country Festival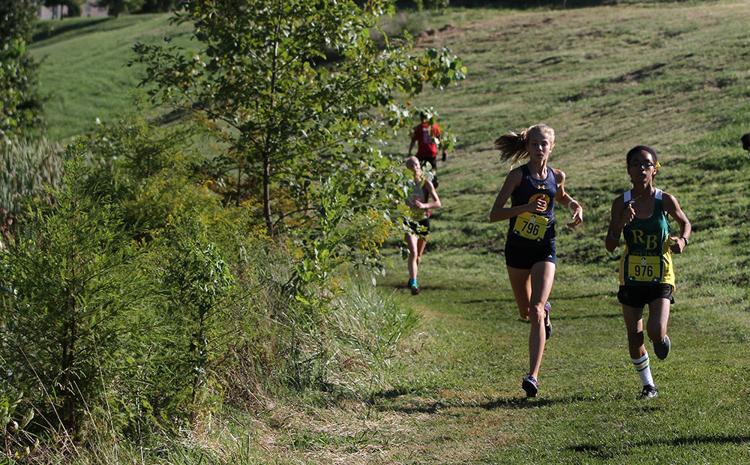 Forest Park Cross Country Festival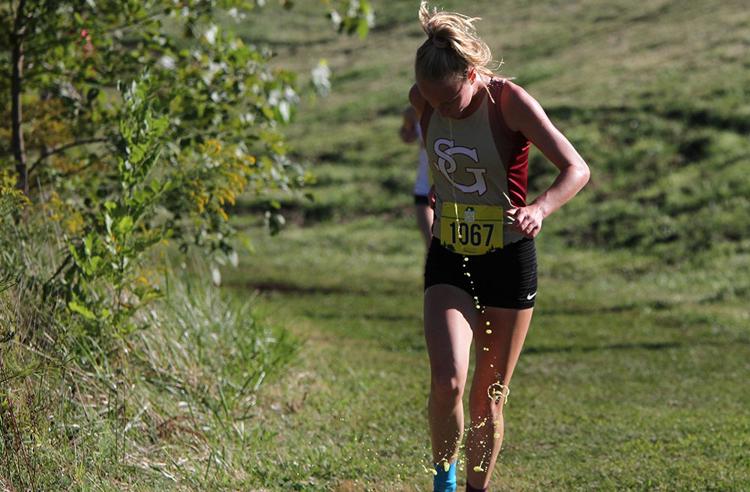 Forest Park Cross Country Festival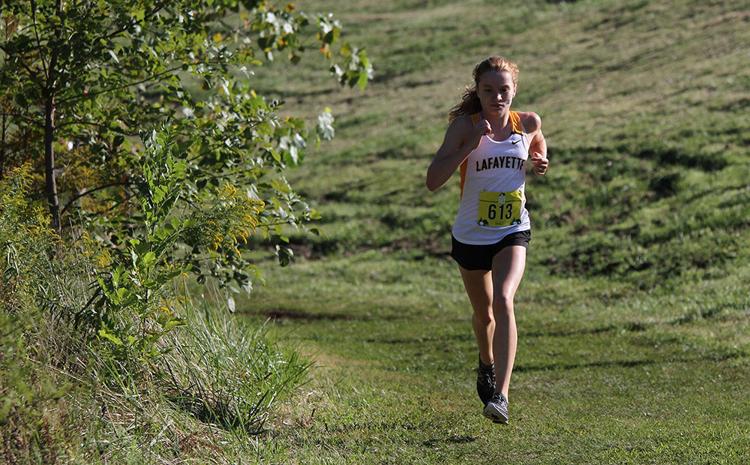 Forest Park Cross Country Festival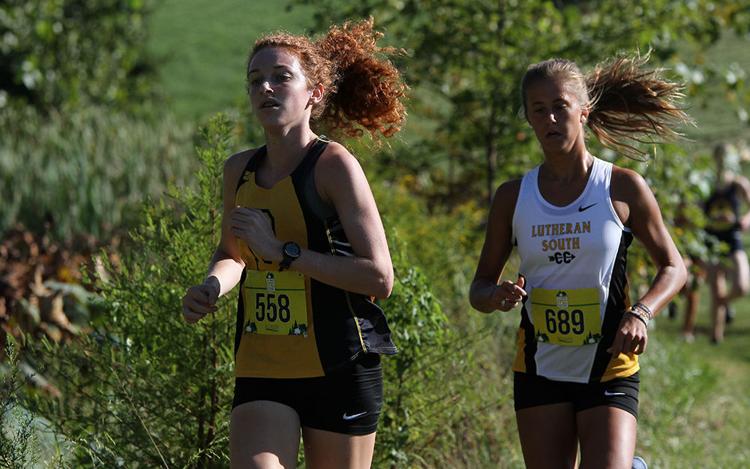 Forest Park Cross Country Festival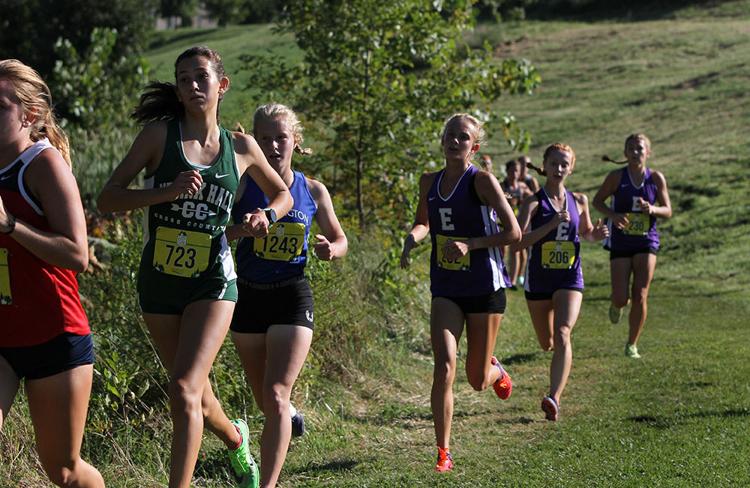 Forest Park Cross Country Festival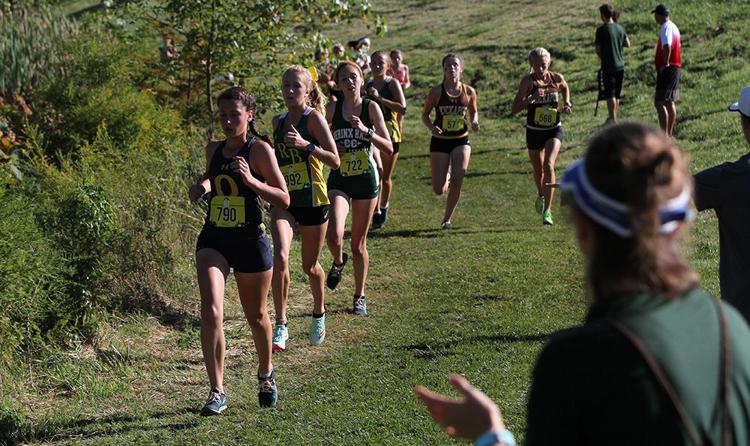 Forest Park Cross Country Festival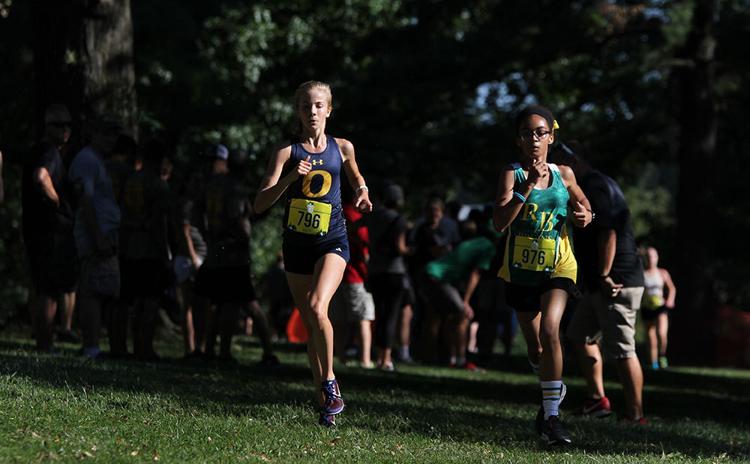 Forest Park Cross Country Festival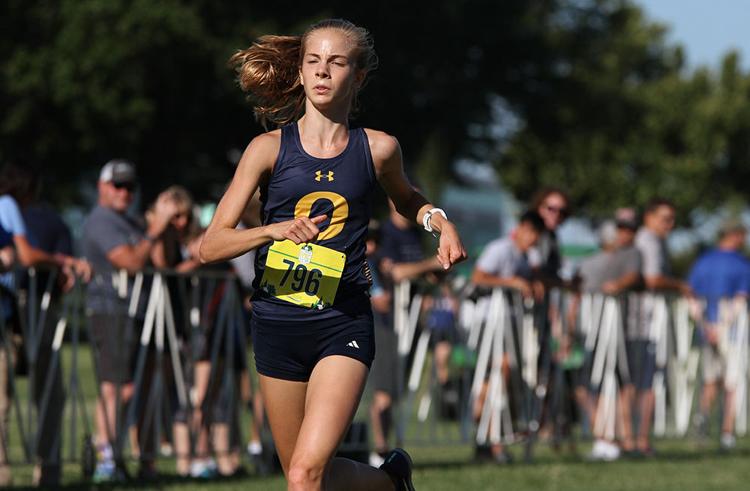 Forest Park Cross Country Festival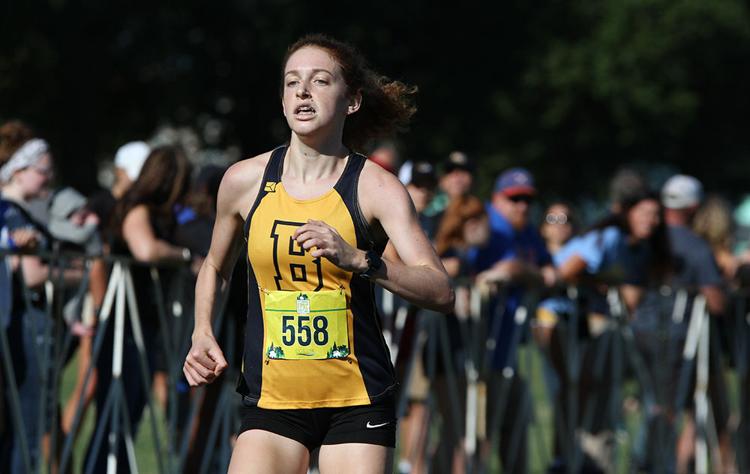 Forest Park Cross Country Festival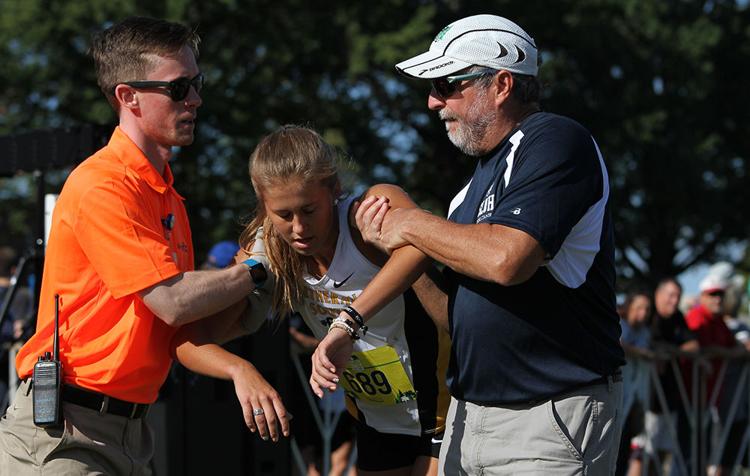 Forest Park Cross Country Festival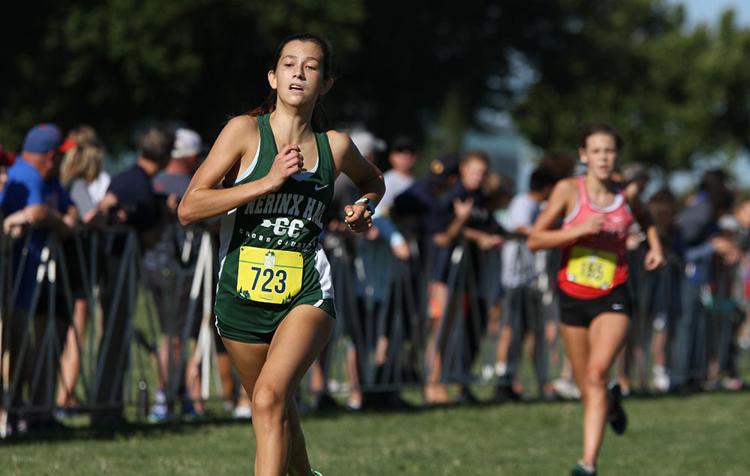 Forest Park Cross Country Festival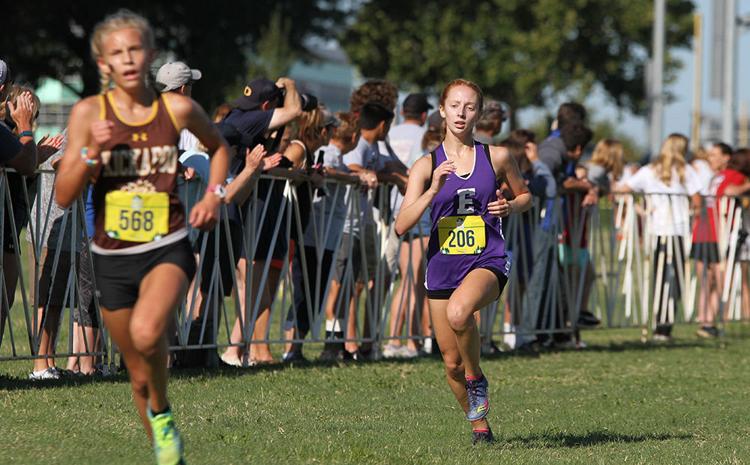 Forest Park Cross Country Festival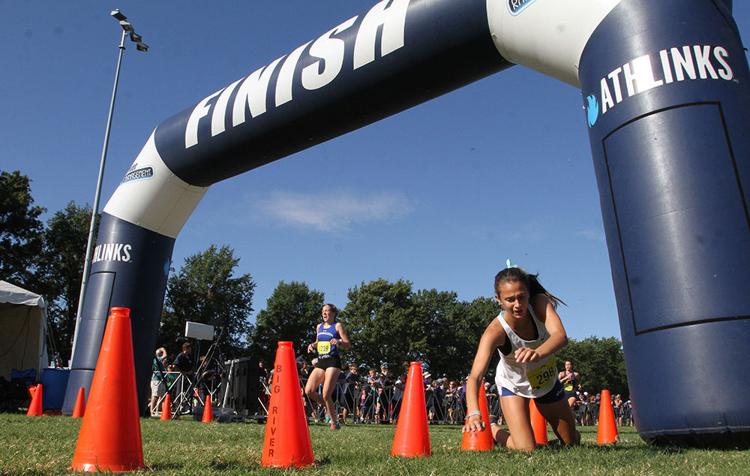 Forest Park Cross Country Festival
Forest Park Cross Country Festival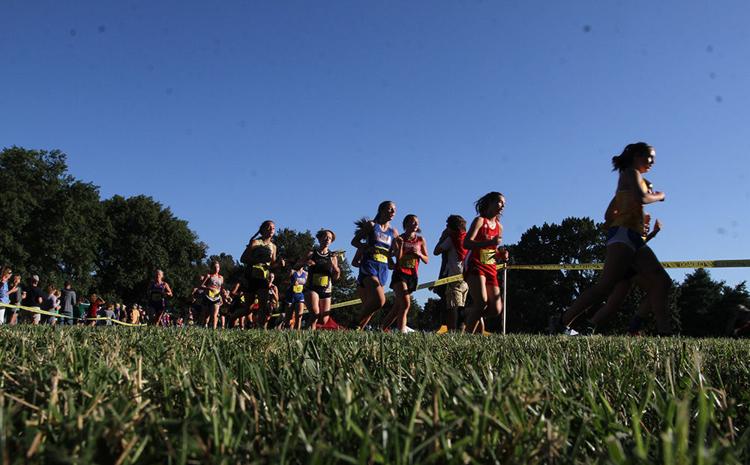 Forest Park Cross Country Festival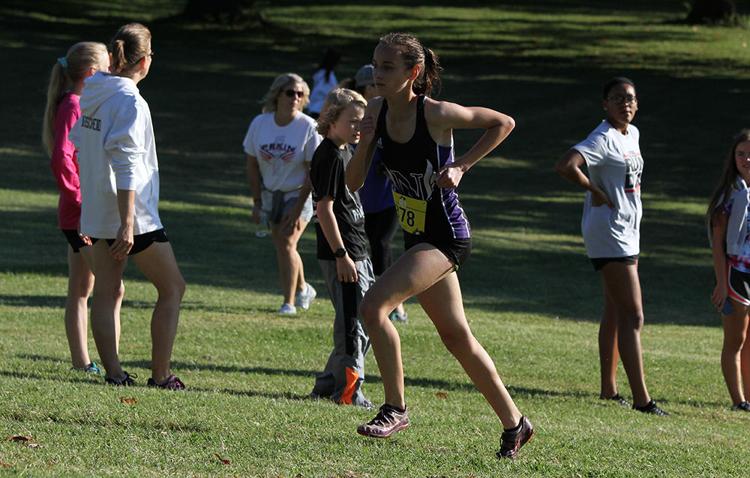 Forest Park Cross Country Festival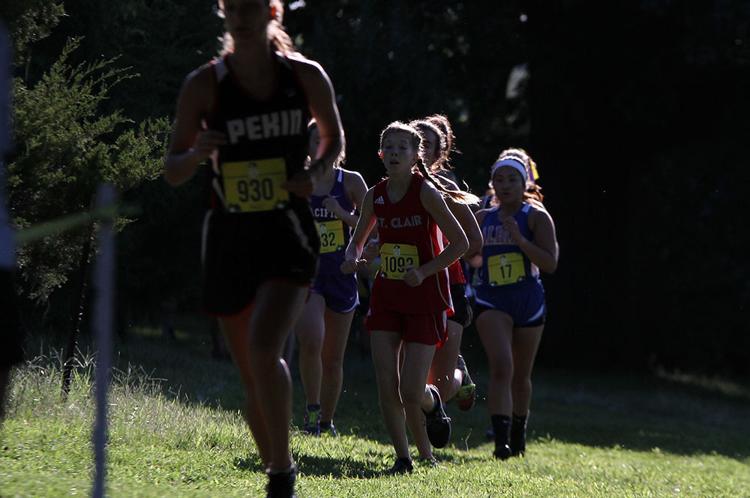 Forest Park Cross Country Festival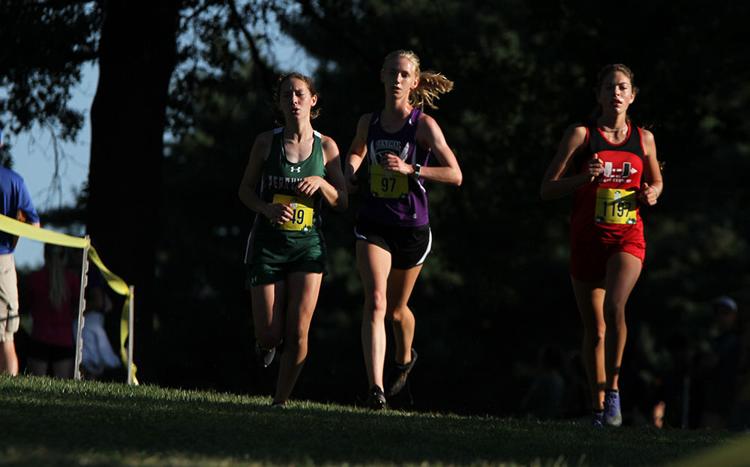 Forest Park Cross Country Festival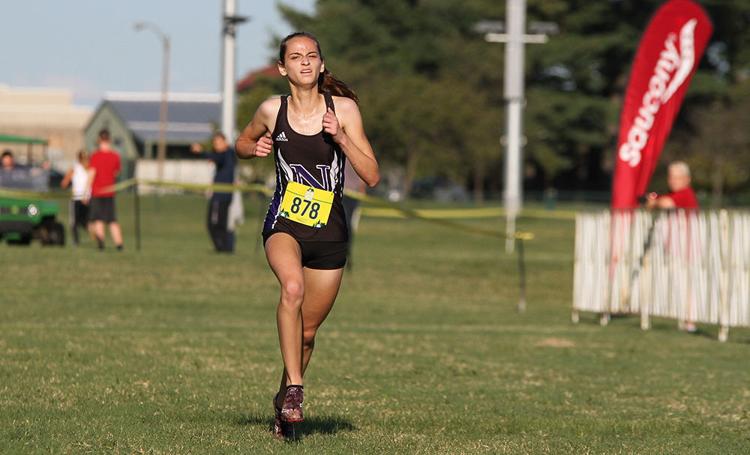 Forest Park Cross Country Festival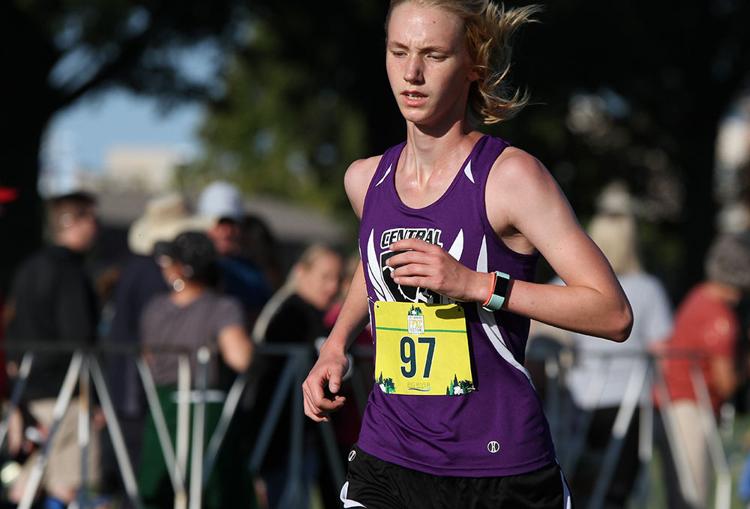 Forest Park Cross Country Festival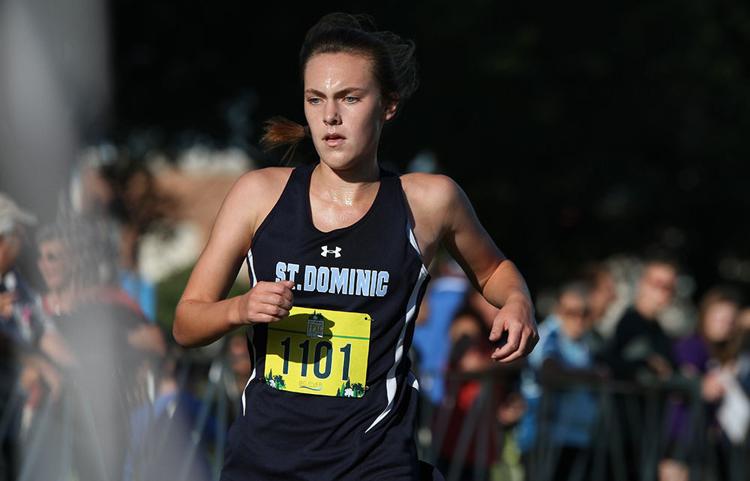 Forest Park Cross Country Festival