O'FALLON, Mo. — Walking off the 10th tee box, St. Joseph's senior Grace Aromando looked at her coach with amazement.
"I told her, 'I've never done this before,'" Aromando said. "I've never had this many birdies on the front nine before."
Aromando shot a blistering 6-under par 30 on the front nine, finishing as medalist with a career-low 6-under 66 to lead St. Joseph's to an impressive Class 2 District 2 Tournament championship on Monday at Links at Dardenne.
St. Joseph's, which won its 10th district championship in the last 11 years, finished with a team score of 283, led by Aromando, Drew Nienhaus (70) and Nicole Rallo (71). In all, five of the top seven scores of the afternoon belonged to Angels.
"That's just unheard of in girls high school golf," St Joseph's coach Carol Fromuth said of the 5-under par team score. "They'll be hyped, and that's OK. I want them to feel very confident."
That confidence was somewhat shaken after St. Joseph's, the three-time defending Class 2 state champion, suffered its first tournament loss since 2017 to Notre Dame de Sion last Thursday at the Capital City Classic in Jefferson City.
For Aromando, the only competing senior for the Angels, the setback could not have come at a better time.
"We needed to lose," she said. "We needed the realization that, even if we have two girls who shoot pretty good (scores), we're not always going to pull it out. So I personally think it was good for us."
Seven of the eight par 4 holes were 300 yards in length or shorter, and with the towering distance of Aromando's drives, she approached many greens with just a pitching wedge in her hand.
"I hit the ball farther than most, and when I played my practice round, I realized that I can have mostly wedges in," Aromando said. "I knew that I would do well, but I didn't really know that I would be 6-under."
Aromando's bogey-free round came to an end with slip-ups on 12 and 13, but she quickly rebounded with a birdie on 15.
"When I got those bogeys, I got annoyed because I was used to having birdies," Aromando said. "I just had to get out the mindset that I had to birdie every hole, and once I did, I started playing like I was."
Aromando's round was almost even better, as she had 9-foot eagle putts on both the ninth and 18th holes that would have carded her a 64. But both putts barely missed their mark.
The Angels will join Parkway Central (336) in a Class 2 sectional on Monday, Oct. 14 at Crescent Farms Golf Club in Eureka.
The Colts were led by an impressive performance from junior Amelia Marino, who used her fluid left-handed swing to consistently hit fairways and greens, en route to a 4-over-par 76. She chunked a chip on the ninth hole resulting in a double bogey, but rebounded immediately with a birdie on 10.
"My iron shots were really good, and I was really focused on my game," Marino said.
Resiliency was a theme for Parkway Central on the afternoon, as several players rebounded from poor holes by immediately making birdie on the next.
"One of my girls took an eight and turned around on the next hole and had a two," Parkway Central coach Todd Pannett said. "That makes me prouder than anything else because we spend a lot of time working on adversity and how to get yourself through it."
Campbell Marino (79) joined her sister Amelia among the top 10 scorers, along with Momo Kikuchi of Pattonville (74) and Morgan Gindler of Kirkwood (78) as the only players not from St. Joseph's to shoot a sub-80 round.
The junior Marino sisters are among a set of triplets who officially celebrated their birthdays the previous day, and enjoyed an additional celebration with their teammates on Monday.
"It's awesome that our whole team is going to sectionals," Campbell Marino said.
Class 2 District 2 Tournament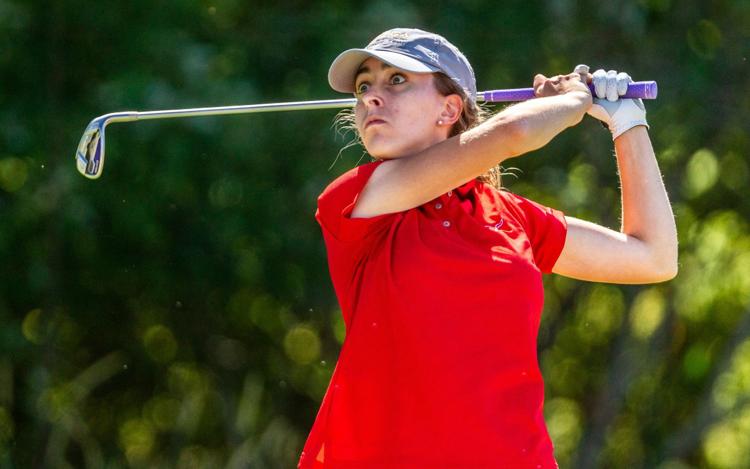 Class 2 District 2 Tournament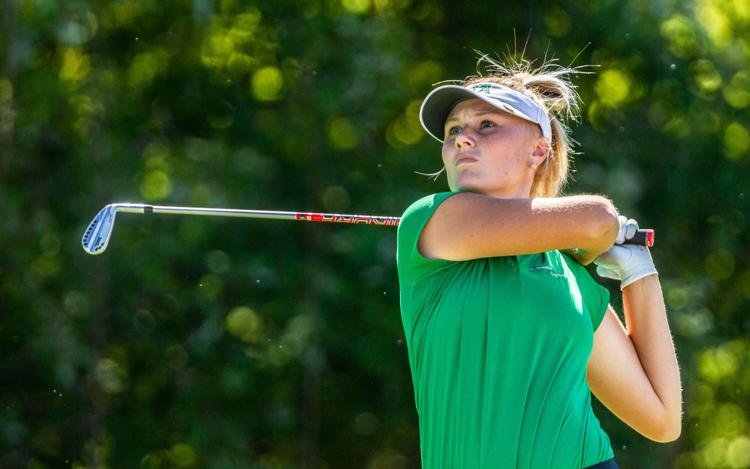 Class 2 District 2 Tournament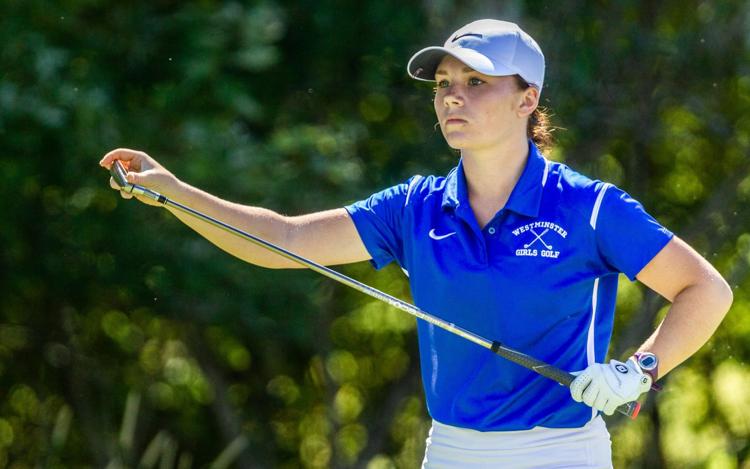 Class 2 District 2 Tournament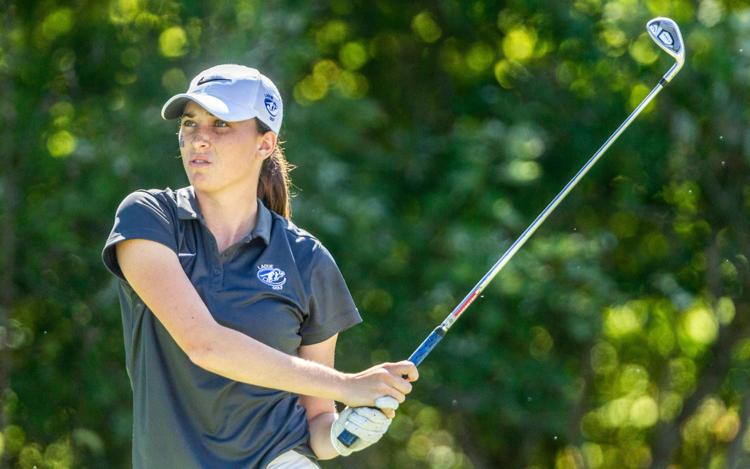 Class 2 District 2 Tournament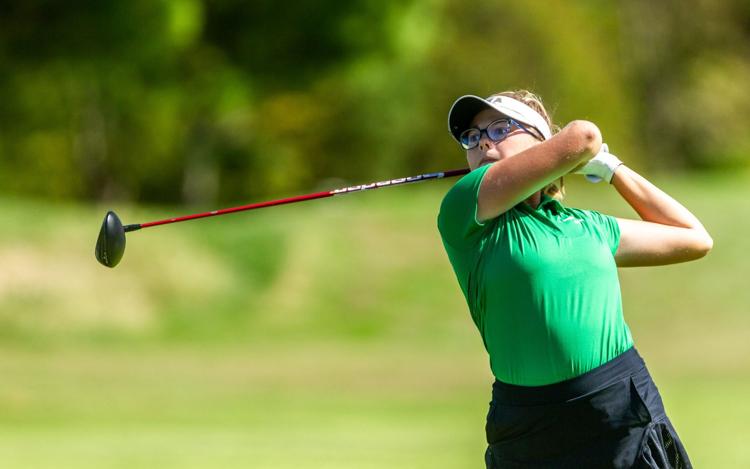 Class 2 District 2 Tournament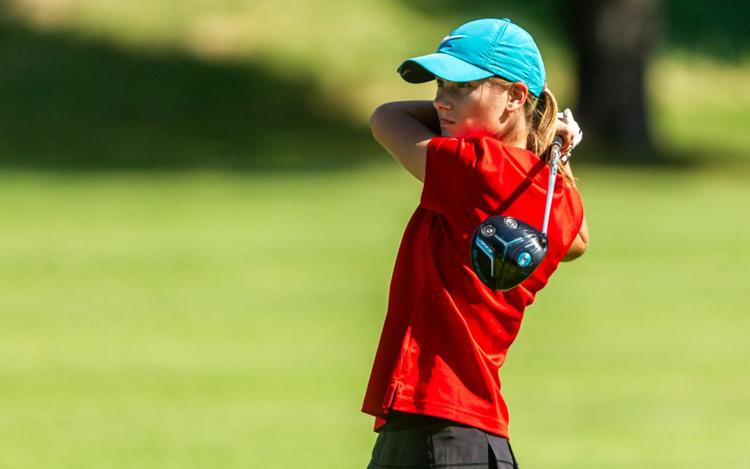 Class 2 District 2 Tournament
Class 2 District 2 Tournament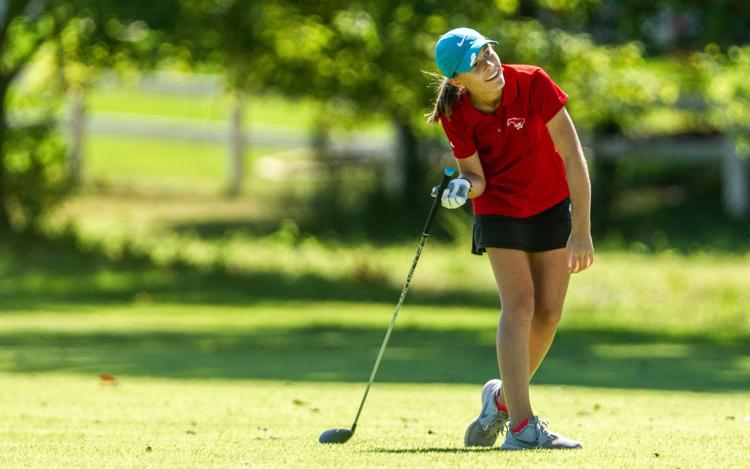 Class 2 District 2 Tournament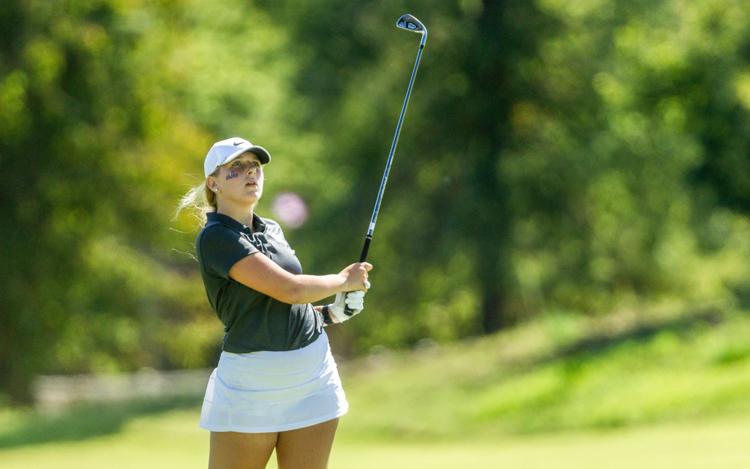 Class 2 District 2 Tournament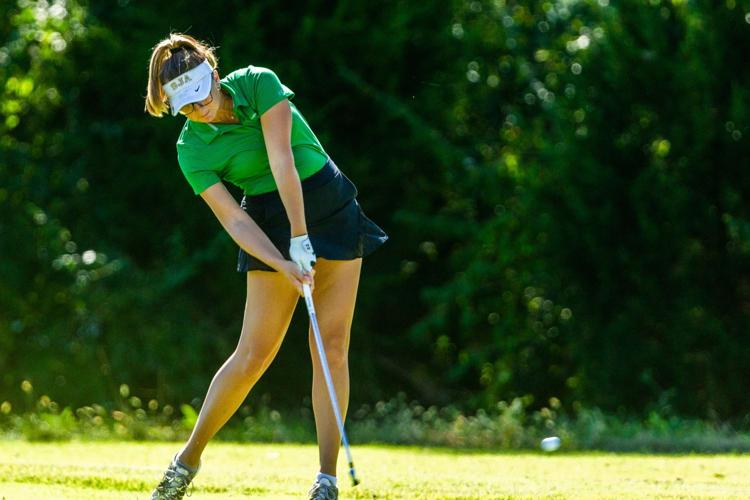 Class 2 District 2 Tournament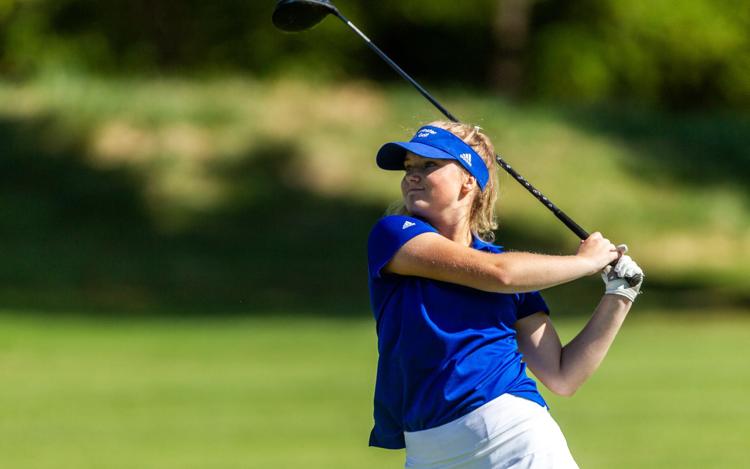 Class 2 District 2 Tournament
Class 2 District 2 Tournament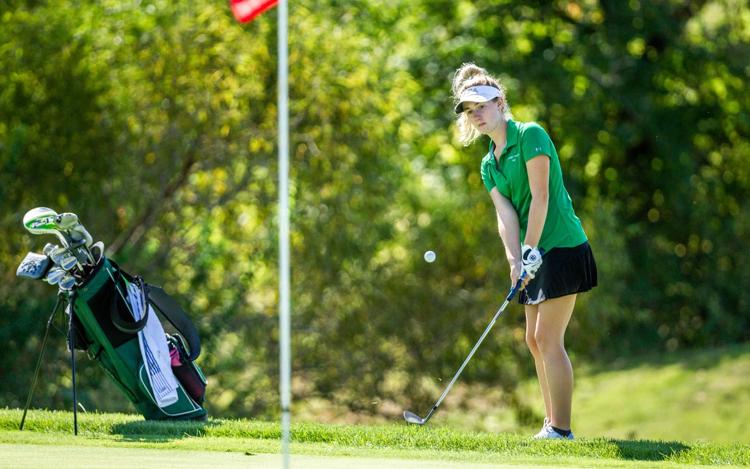 Class 2 District 2 Tournament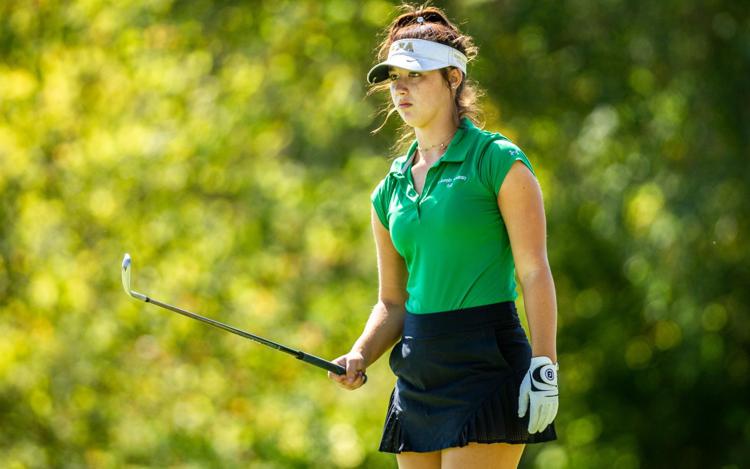 Class 2 District 2 Tournament
Class 2 District 2 Tournament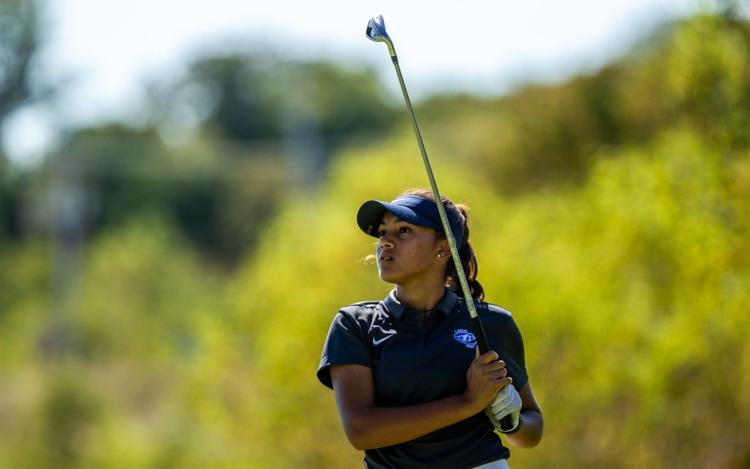 Class 2 District 2 Tournament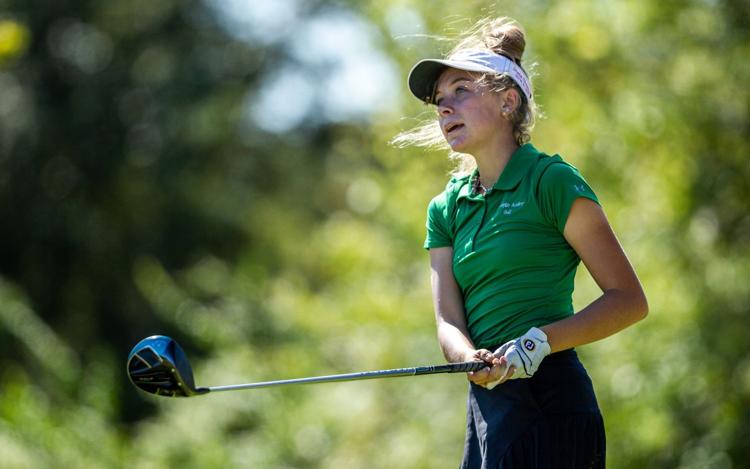 Class 2 District 2 Tournament
Class 2 District 2 Tournament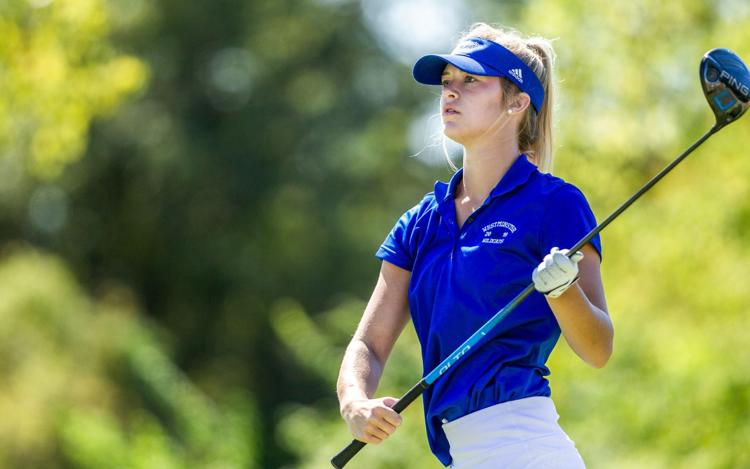 Class 2 District 2 Tournament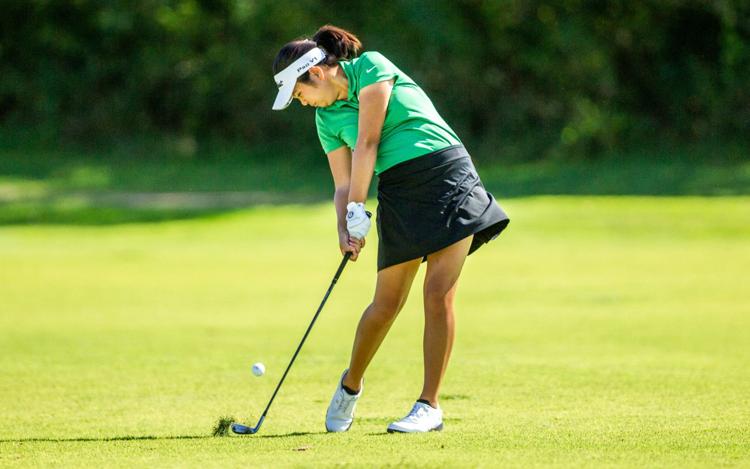 Class 2 District 2 Tournament