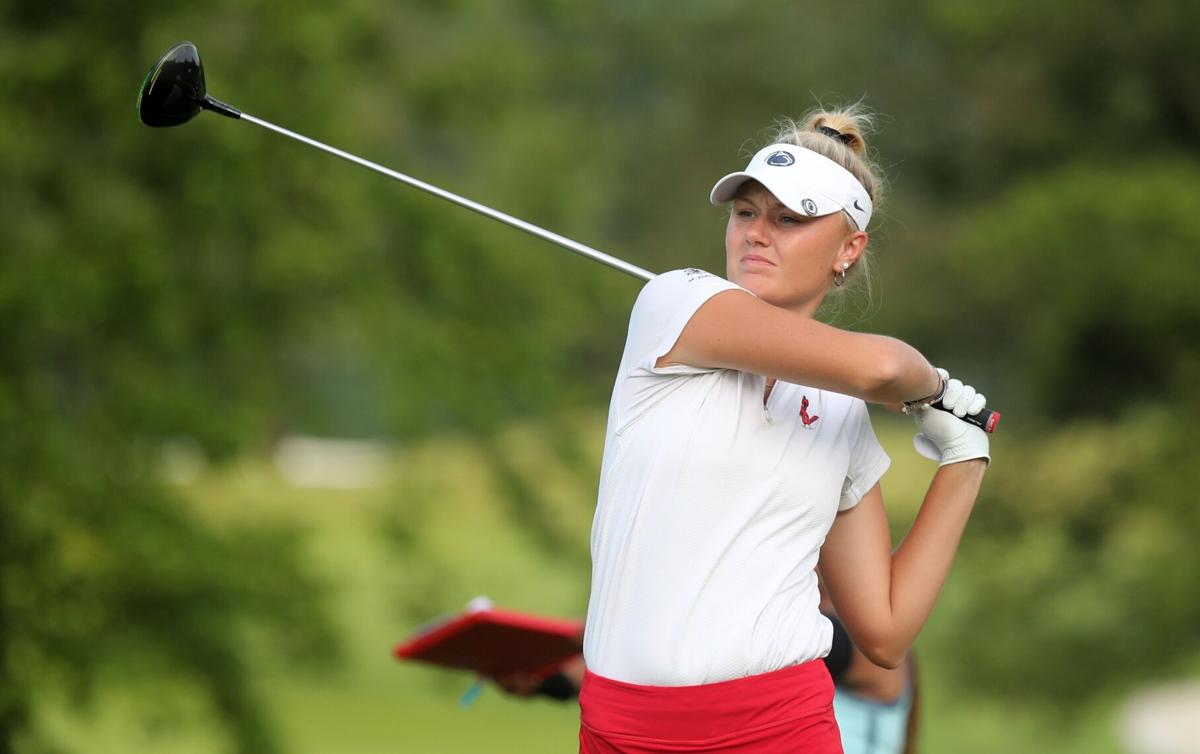 ST. ALBANS — Drew Nienhaus had herself quite an audience.
And why not considering she was basically playing in her own backyard?
The recent St. Joseph's graduate fired a 1-over-par 73 during Thursday's second round of the three-day American Junior Golf Association St. Louis Junior at The Country Club of St. Albans.
"I had a couple of my family members out and some of my friends, and my brother and some of my brother's friends," Nienhaus said. "It's been a good time out here."
St. Albans is the home course for Nienhaus, who won four state team titles with the Angels and had three all-state individual finishes, including ties for fifth and fourth, respectively, the last two years.
"I was so happy to have the St. Louis AJGA here at my home course. I was very happy the pros were able to do that," said Nienhaus, who has signed to play NCAA Division I golf at Penn State.
"I'm excited because not only was I able to play here, but I leave (Friday) night for the U.S. Junior (in Chevy Chase. Md.) and then I actually come back here (to St. Albans) for a college event at the end of July. We also had a high school tournament here, so I'm happy I've been able to play as many rounds here before I leave."
Entering Friday's final round, Nienhaus sits in fifth place in the 22-player girls division with a two-day total of 3-over 147, which is 10 strokes behind leader Michelle Liu of Vancouver, Canada, who has an impressive two-day total of 7-under 137.
"It was great out there. I'm excited to play (Friday)," Nienhaus said. "I think this morning just the first couple of holes I was a little antsy and I wasn't really confident in the putting, but after the fifth hole, I made two birdies out there. That's one of my newest goals is trying to make more birdies."
In Wednesday's opening round, Nienhaus carded three birdies and five bogeys in compiling a score of 2-over 74. On Thursday, she had just two birdies, but she also cut her number of bogeys down to three, which meant she had 13 pars on the day.
"I was 2 over through five and I was not happy because (Wednesday) I was even through nine. But I'm always a grinder so I knew I could do better," Nienhaus said. "I'm happy that I improved by one shot because I think improving on every score is definitely the most important thing."
Nienhaus' best nine holes through the first two days came on her back nine Thursday, as she fired a 1-under 35. After a bogey on 13 followed a birdie on 12, she ended her day with a birdie on 14 and four consecutive pars, the last of which nearly became a birdie as well.
"There were a couple of holes on the back that I wish I could have birdied, example this one (18), where I had a couple-foot putt, but that's OK," she said. "I'm excited for (Friday) because I think I can really go after it."
Nienhaus sits just one stroke ahead of a group of three players that enters the final round at 4 over, including her high school teammate Mia Rallo.
Rallo, who will be a senior at St. Joseph's, also finished with a 1-over 73 in the second round, a round that started slowly with bogeys on Nos. 4, 5, 6, 9 and 11 but finished with a flourish with birdies on 12, 14 and 15 and pars on 13, 16, 17 and 18.
Riley Lewis and Nicole Johnson both had strong first rounds Wednesday with matching even-par 72s, but the second round was a bit rougher for the former Edwardsville teammates.
Lewis, who left the Tigers just after her junior season started and will not compete for Edwardsville this fall as a senior, shot a 7-over 79 on Thursday and sits in ninth place after two rounds.
After three birdies on the first 11 holes Wednesday and then three bogeys left her with an opening round 72, Thursday saw a round for Lewis that included six bogeys, a double bogey and just one birdie.
"It was a little bit disappointing to come out with that high of a round after (the first round)," Lewis said. "Ball striking wasn't very good. I made a ton of putts (Wednesday), but that doesn't mean much when you don't hit all the greens. Hopefully, I can shoot a few-under (Friday) and creep into the top five."
Lewis nearly had another birdie to end the day on 18, but left her putt just short of the cup and had to settle for a tap-in for par.
"I'd say about a millimeter short," she said. "It was dead-in, but I didn't hit it hard enough."
Johnson matched Lewis with three birdies and three bogeys in the opening round, but three bogeys and a double bogey erased one birdie on the front nine and left her with a 4-over 40 at the turn.
Johnson matched that showing on the back nine with bogeys on 10, 12 and 18, a double bogey on 17 and a birdie on 16 to leave her in a four-way for 10th heading into Friday's final round.
"The first day, my putter was good. (Thursday), it just wasn't. I wasn't sinking the putts that I was (Wednesday)," said Johnson, who will be a junior this fall. "And my irons (Wednesday) were just on point. (Thursday), they were just a little bit off. Hopefully (Friday), I can get them back into shape and more accurate."
The area's other girls player in the field, Marquette junior-to-be Peyton Cusick, struggled on the first day with a 10-over 82, but rebounded to cut that in half with a 5-over 77 in the second round.
"I felt like I was more consistent," said Cusick, who carded an even-par 36 on the front nine Thursday. "I went to the range after my round (Wednesday). My irons were all over the place yesterday, but they were more straight and accurate today, so that definitely helped me bounce back."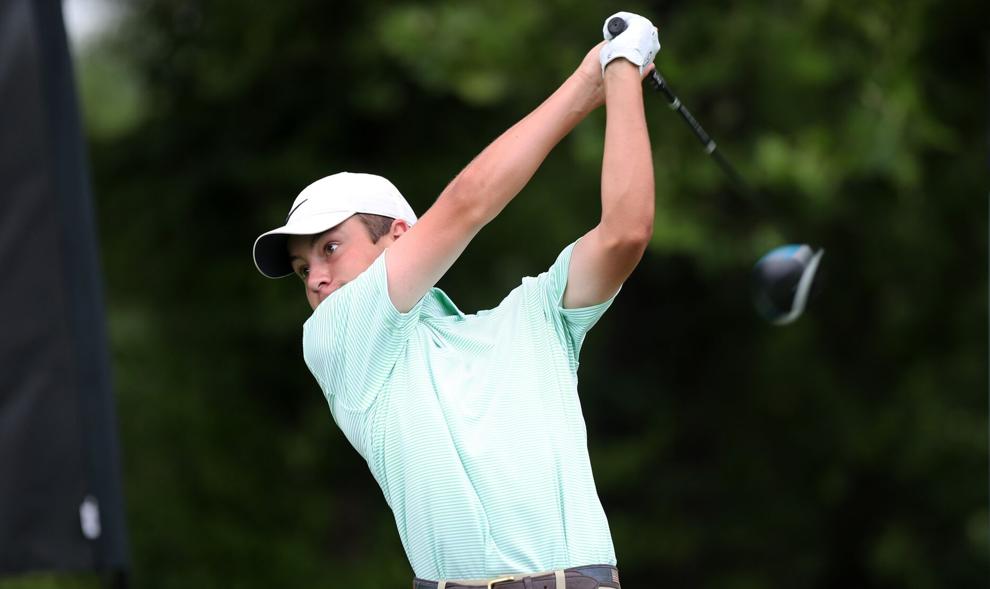 In the 52-player boys division, Chaminade teammates Ryan Walsh and John Guerra enter the final round with matching scores of 2-over 146 as part of a three-way tie for sixth place, four shots behind leader Sam Morris of Tulsa, Okla.
Walsh had a fantastic opening round Wednesday with four birdies on his way to a 4-under 68. He birdied Nos. 2 and 5 and bogeyed 4 to briefly take the lead Thursday before a double bogey on 6 preceded another double on 10 and bogeys on 11, 12 and 13. Walsh finished his second round strongly, though, with five straight pars to card a 6-over 78 on Thursday.
Guerra also had a strong first day with a 1-under 71 that included five birdies. He had two birdies and a bogey in his first seven holes Thursday to sit at 1-under for the day at the turn, but bogeys on 10 and 12 and a double bogey on 14 gave him a 4-over 40 on the back nine and a 3-over 75 for the day.
Recent Marquette graduate Tyler Linenbroker and Priory senior-to-be Nick Seifried are each three shots behind Walsh and Guerra with a matching two-day total of 5-over 149.
St. Louis Junior, second round
St. Louis Junior, second round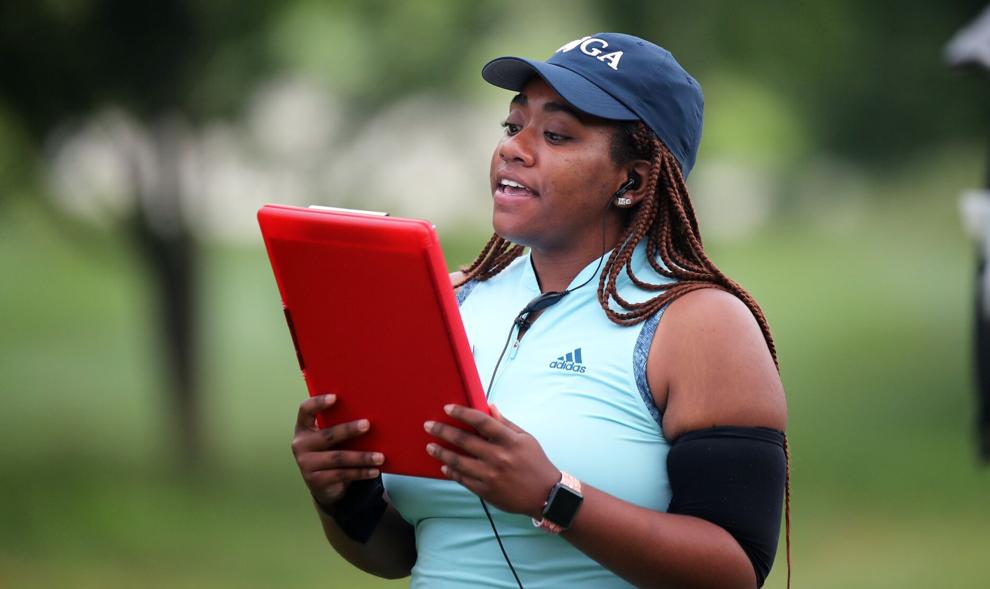 St. Louis Junior, second round
St. Louis Junior, second round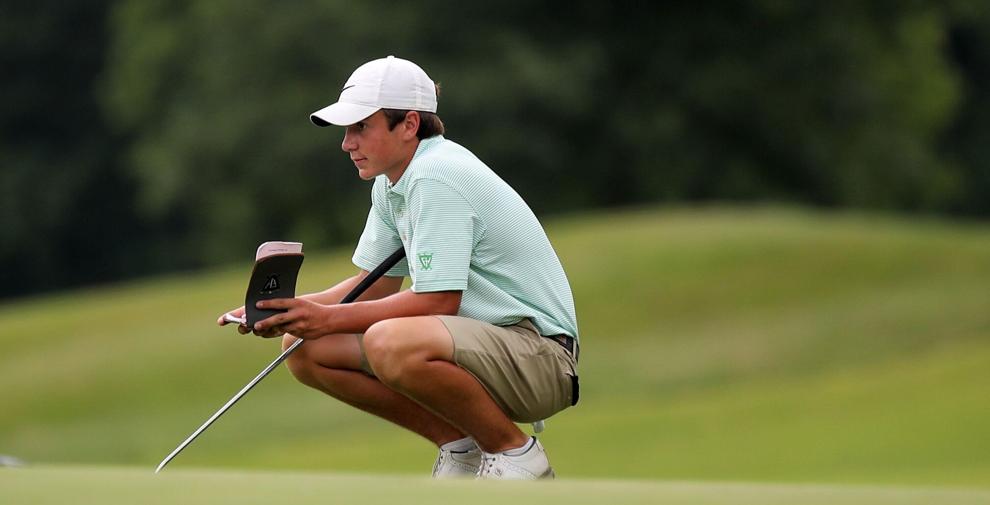 St. Louis Junior, second round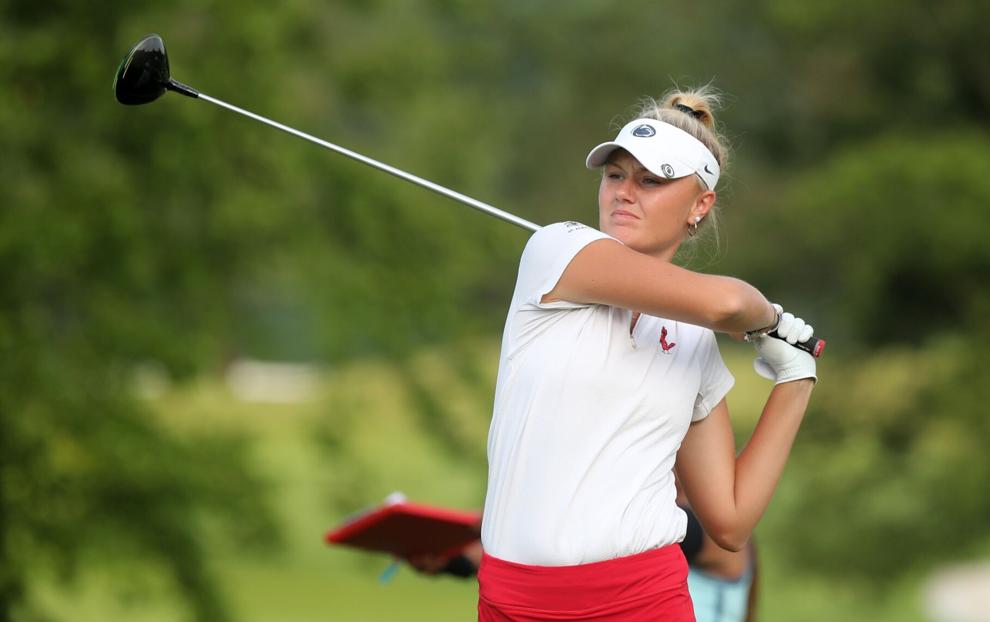 St. Louis Junior, second round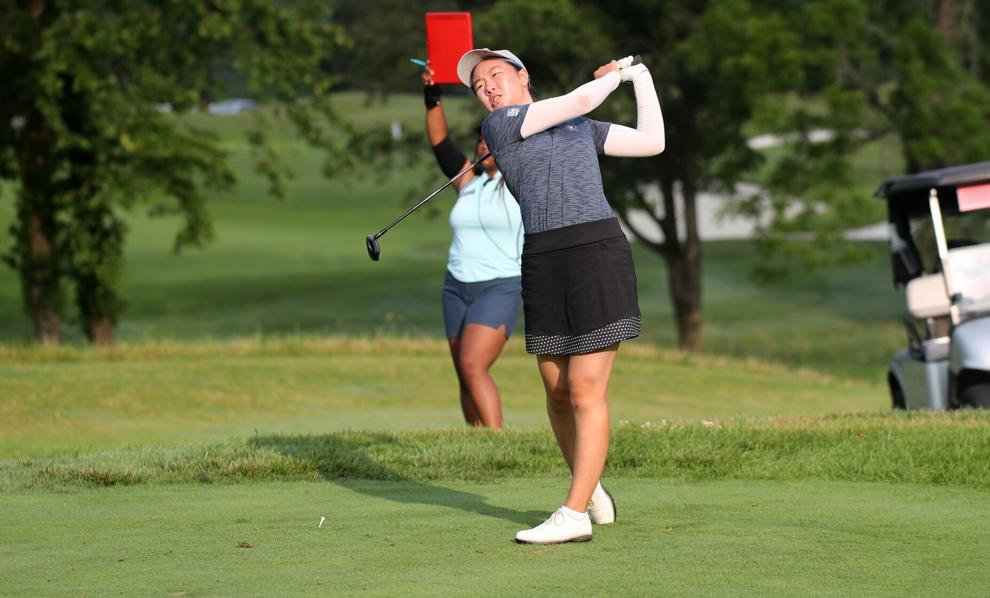 St. Louis Junior, second round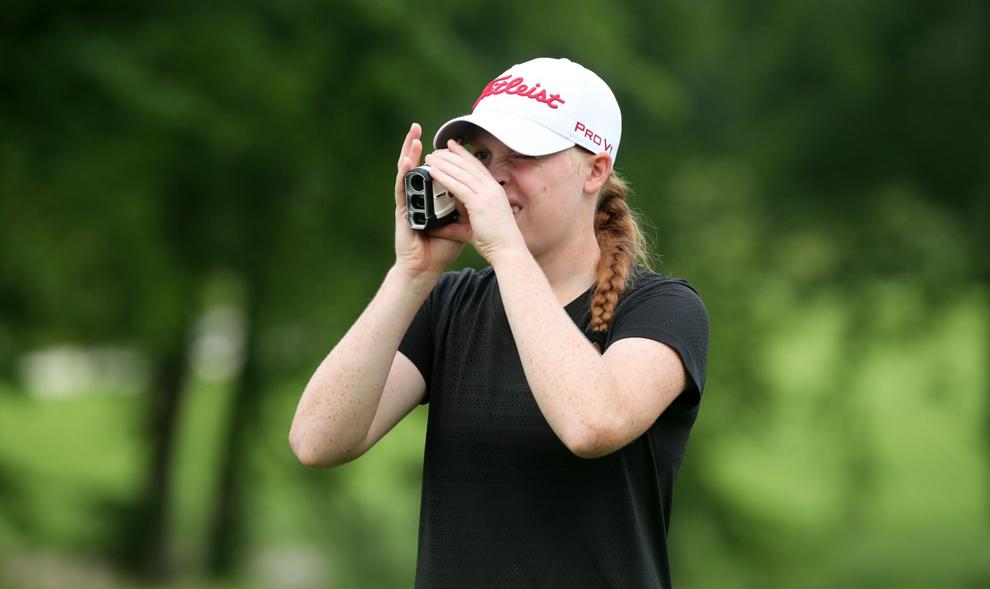 St. Louis Junior, second round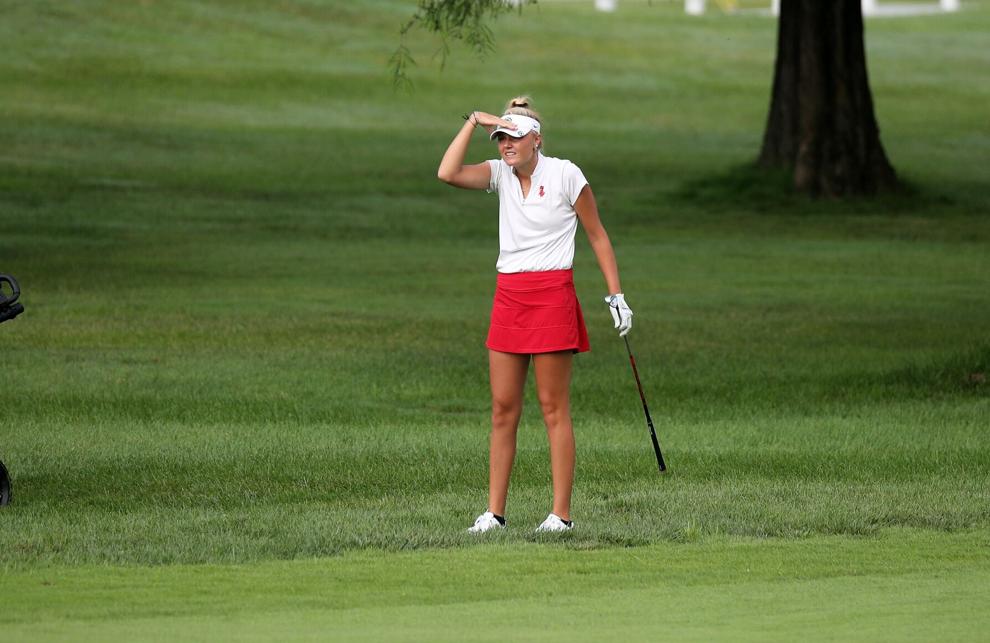 St. Louis Junior, second round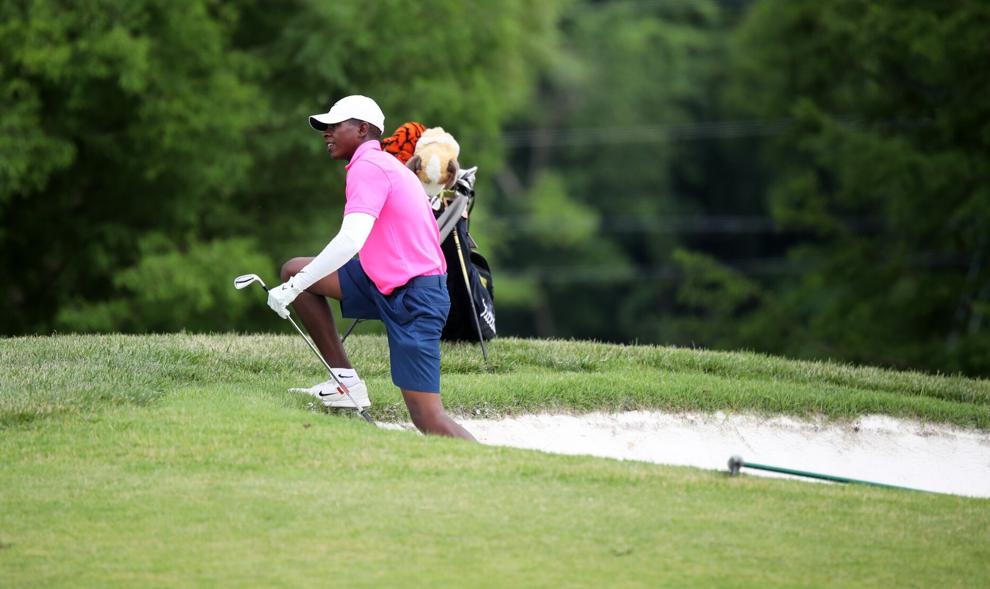 St. Louis Junior, second round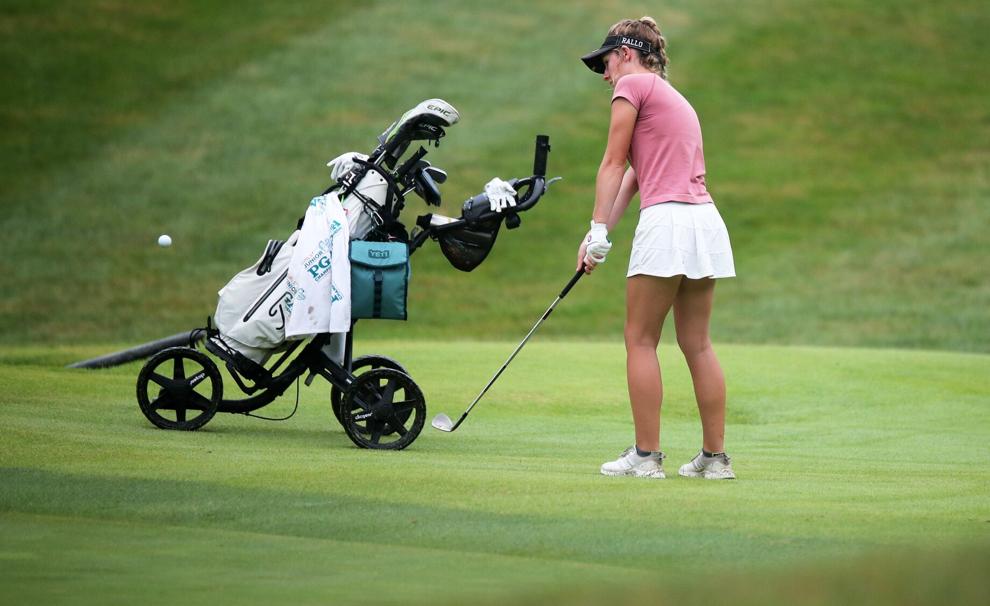 St. Louis Junior, second round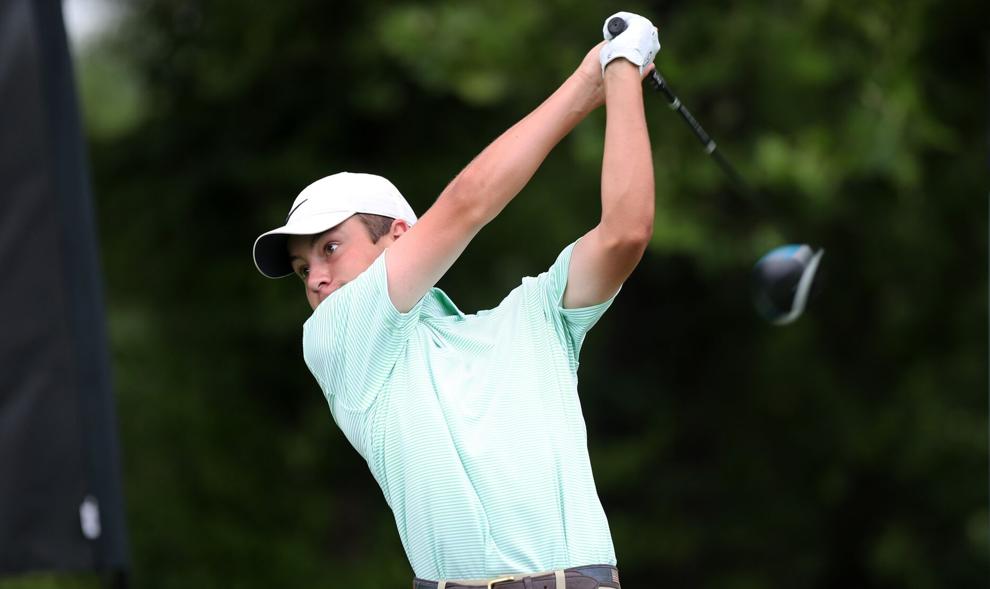 St. Louis Junior, second round
St. Louis Junior, second round
St. Louis Junior, second round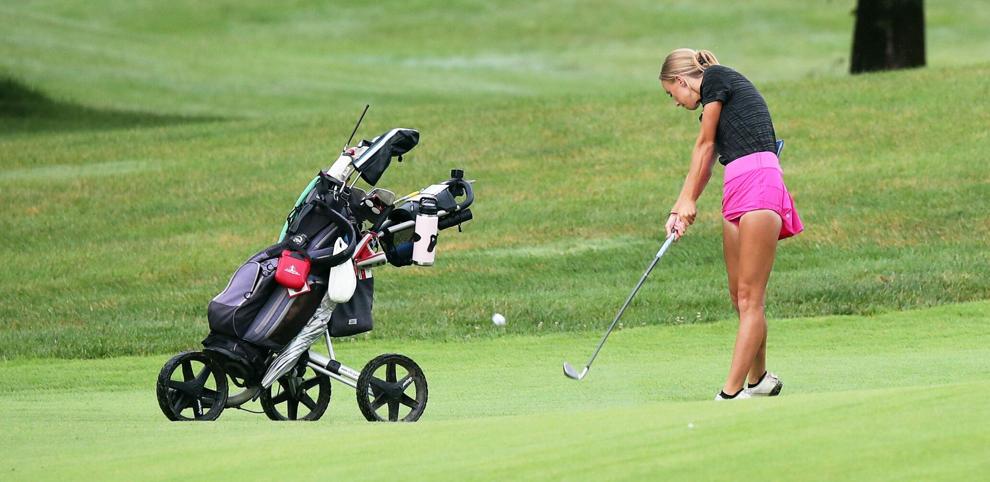 St. Louis Junior, second round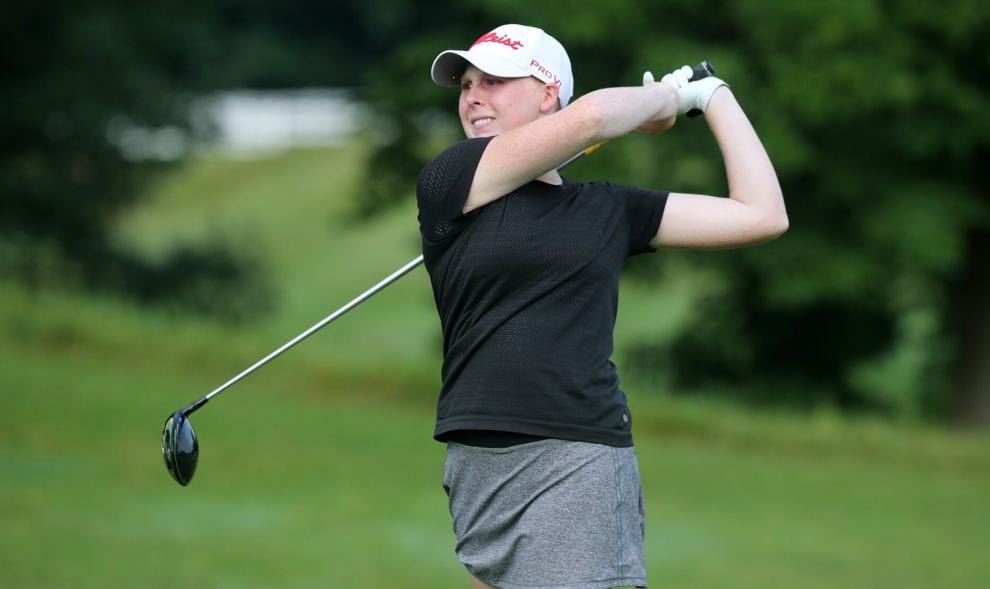 St. Louis Junior, second round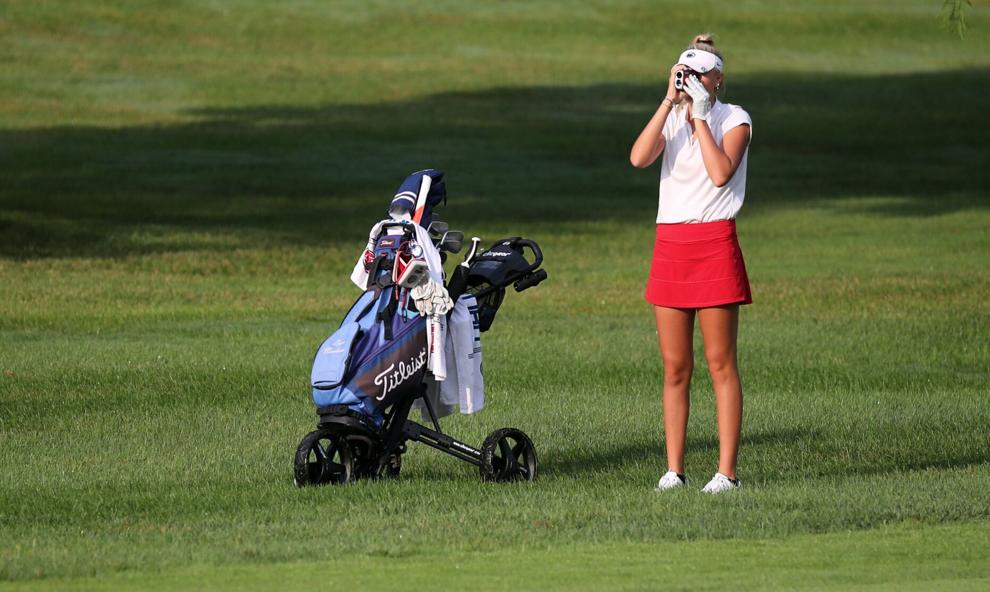 St. Louis Junior, second round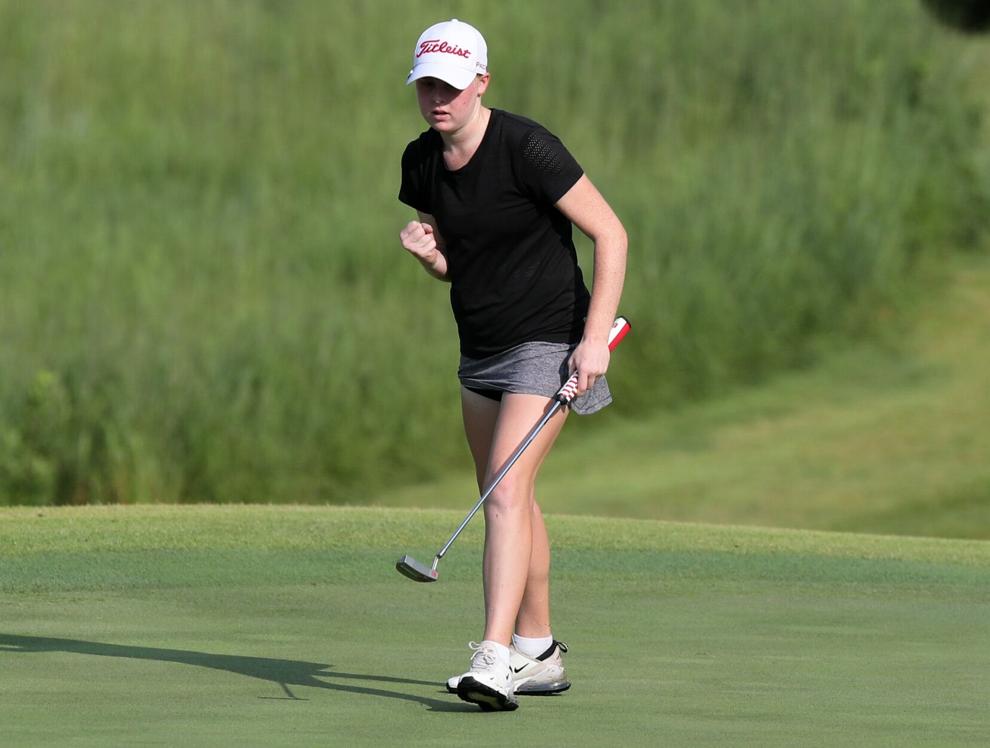 St. Louis Junior, second round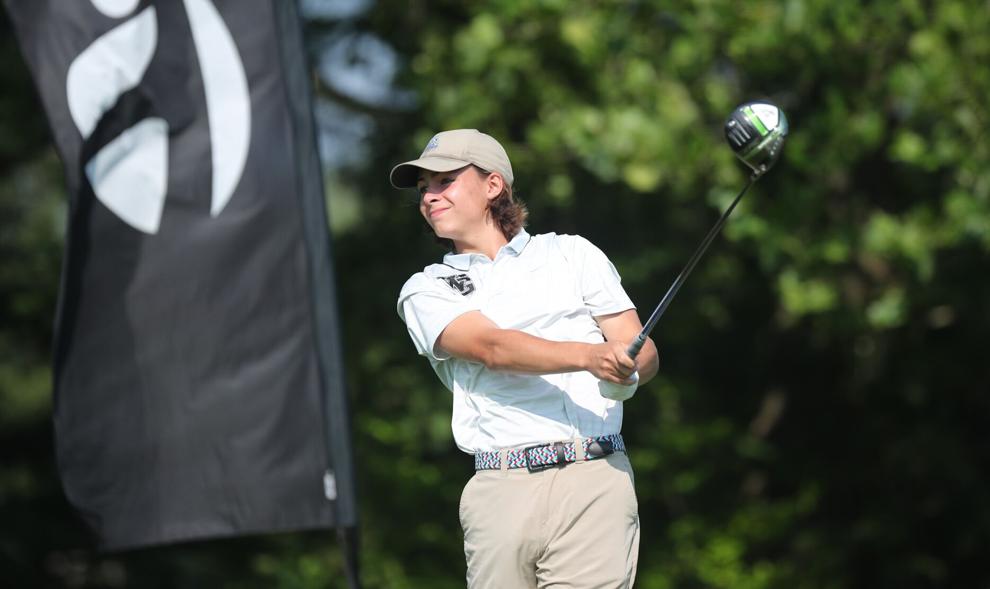 St. Louis Junior, second round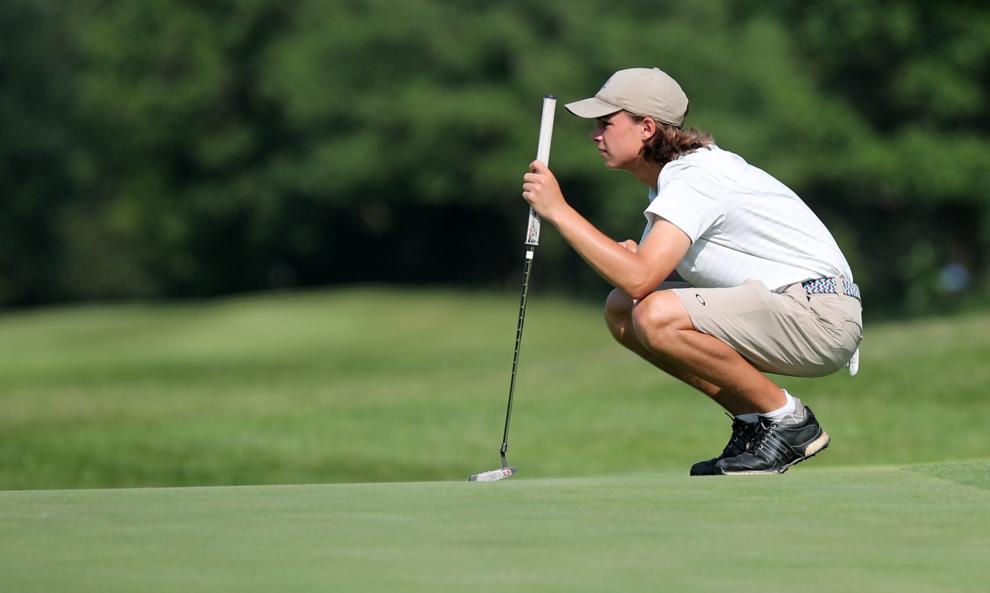 St. Louis Junior, second round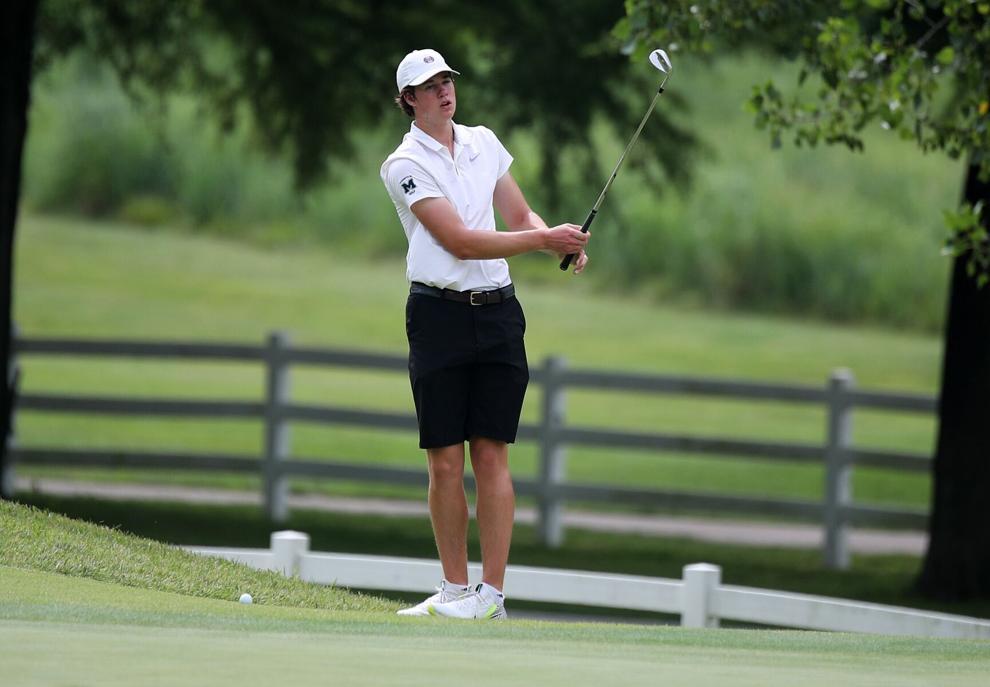 St. Louis Junior, second round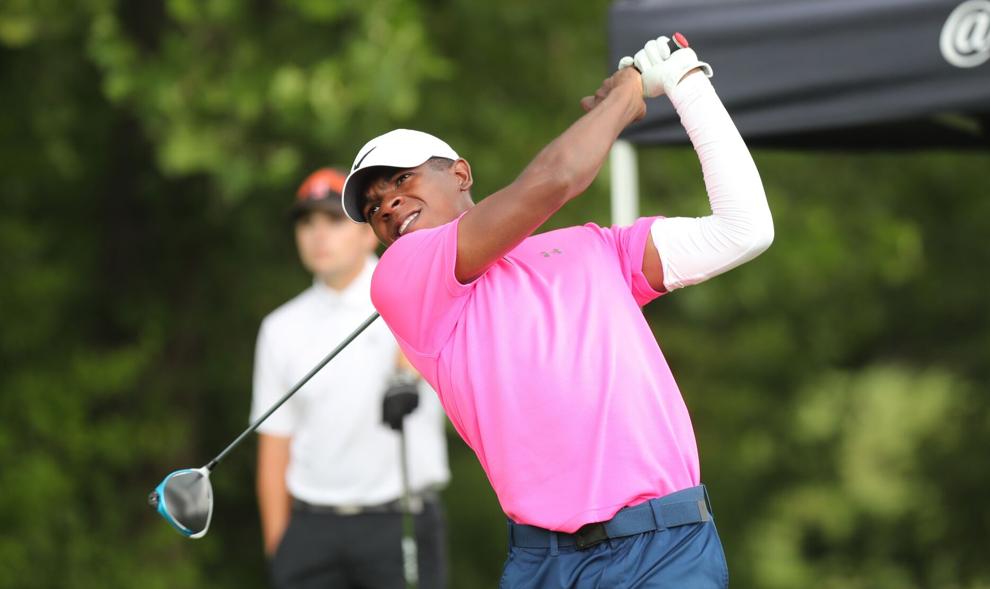 St. Louis Junior, second round