FARMINGTON — Harry Styles would be proud. So would the members of band Twenty One Pilots.
Summit senior Katie Schreiner uses those musical artists to prepare for big events.
Schreiner had the tunes blasting in her headphones Monday morning as she warmed up on the driving range prior to the Class 3 District 1 girls golf tournament at Crowne Pointe Golf Club in St. Francois County.
"It settles me down, makes me focus," Schreiner said.
Properly motivated, Schreiner fired a red-hot 2-over-par 74 to claim medalist honors in the 48-player field.
Schreiner's performance, which tied her career best, helped the Falcons dominate the tournament.
Senior Danika Stilwell, the No. 1 player on Summit's roster, finished second with a 5-over 77. Senior Isabelle Thrall placed third with 79. Thrall's sister, freshman Maurissa Thrall, shot a 90 and placed in a tie for 16th.
The top 18 players, including ties, advanced to the Class 3 state tournament Oct. 19-20 at Twin Hills Golf Couse in Joplin.
Schreiner will be making her fourth trip to state. Stilwell will be going for the third time. Along with the Thrall sisters, Summit will qualify for a team score at state.
"It didn't come as much of a surprise," Summit coach Corey Choate said. "These kids have been working hard to put it all together — and today they did it."
Schreiner led the way with a three-birdie performance. She was 1 under at the turn.
A long hitter, she uncorked a 290-yard wind-aided drive on No. 16.
After a relaxing music-driven stint on the driving range, Schreiner went out to work posting a birdie on the fourth hole. She added successive birdies on Nos. 11-12.
"My putts finally started falling," Schreiner said.
Schreiner avoided the dreaded three-putt hole through the entire round. She also drilled a 25-footer for par on No. 6.
"She's supremely talented," Choate said. "And when it all comes together like today, it's fun to see."
Schreiner, who has committed to play golf at Valparaiso University, was overjoyed at the Falcons' team success.
"That makes today really special," she said.
Stilwell agreed, "We always want each other to do well and today everyone was close to one another. This was great."
Unlike Schreiner, Stilwell, a straight-A student, does not want to play golf in college. The state tournament will be her farewell performance.
"I'm much better at school than I am at golf," she says.
Although the big three led the way, it was the performance of Maurissa Thrall that put the Falcons over the top.
She steadily has improved her game with the help of her older sister.
"I'm so proud of her," Isabelle Thrall said. "I wasn't sure how she'd do, but she wasn't nervous and played great."
Summit finished with a four-player score of 320 — well ahead of second-place Cor Jesu Academy (346), which also advanced four players to state. 
The Chargers also advanced four individuals and earned the right for a team score at state. Freshman Paige Dolrenry led the way with an 85, good enough to tie for eighth place. Claire Huether (86, 10th), G.G. Rogers (87, 11th) and Ainsley Burns (88, 12th) rounded out the attack.
"Honestly, it's kind of a surprise," Cor Jesu coach Mark Tueth said. "It was just a good day from everybody."
Dolrenry normally is the No. 5 player on the team. But she stepped up big time in the biggest tournament of the season.
"We knew she was capable of doing this," Huether said. "All of us are so happy."
Ladue senior Lindsey Byer and Parkway Central senior Campbell Marino fired 81s to finish in a tie for fourth.
Class 3 District 1 girls golf
Class 3 District 1 Tournament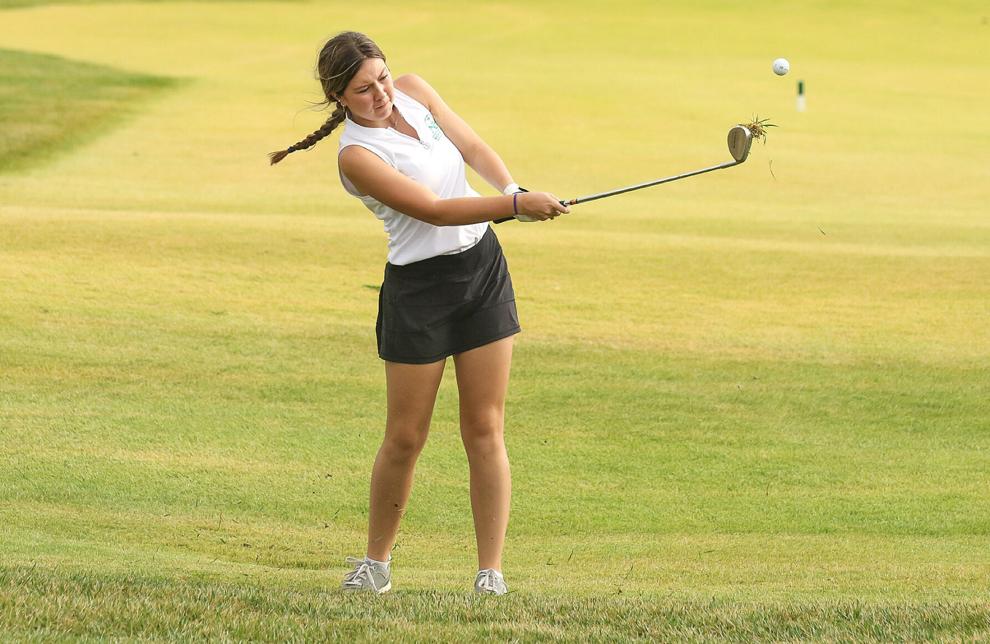 Class 3 District 1 Tournament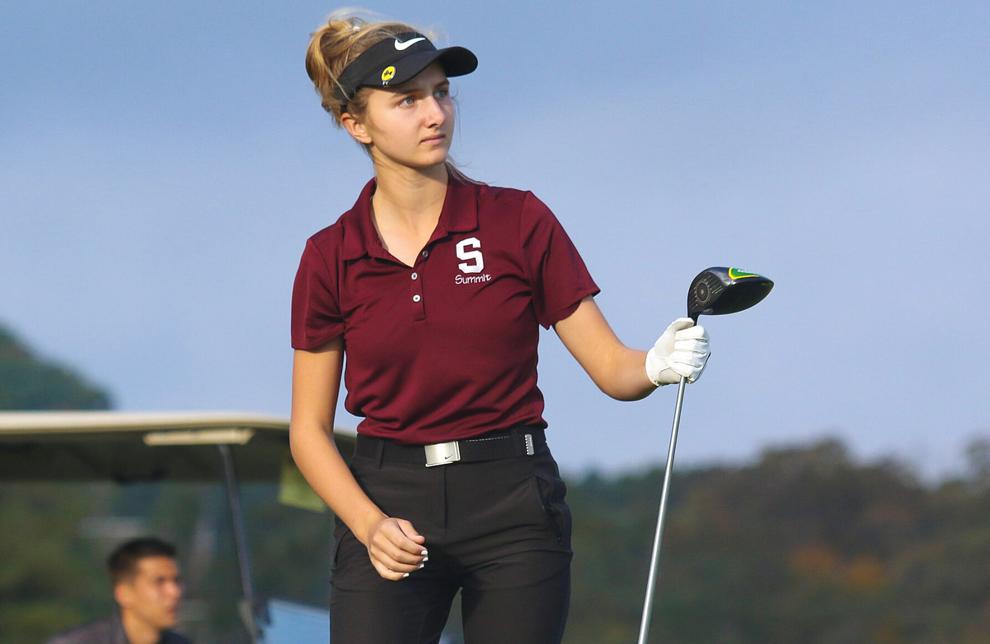 Class 3 District 1 Tournament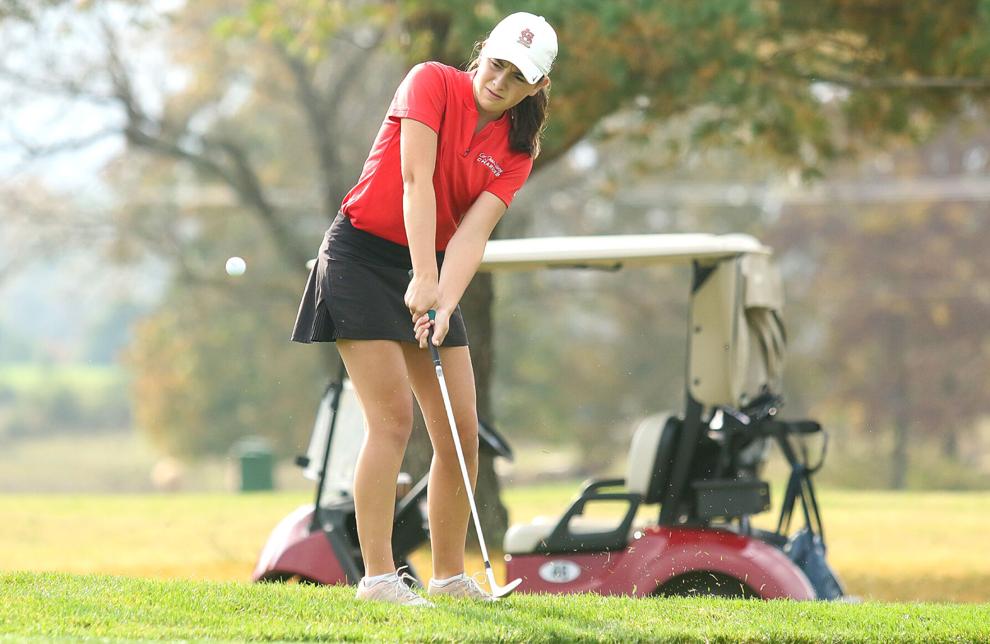 Class 3 District 1 Tournament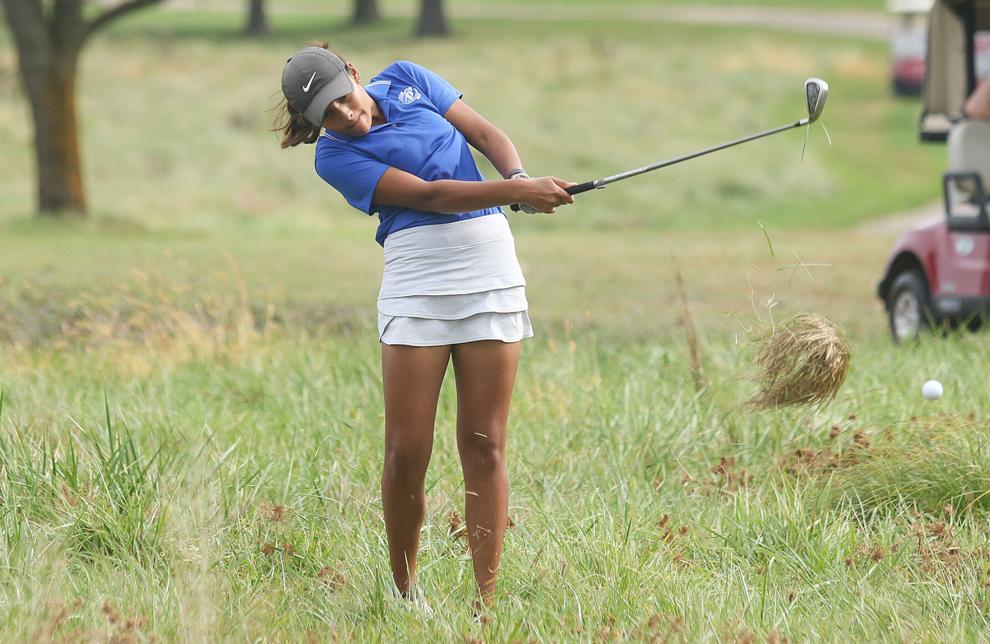 Class 3 District 1 Tournament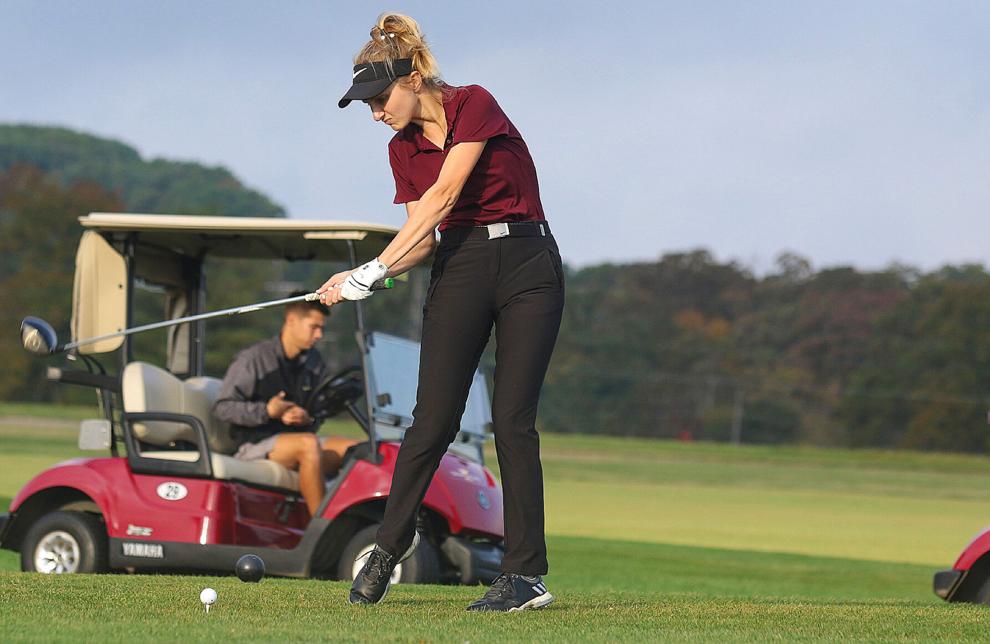 Class 3 District 1 Tournament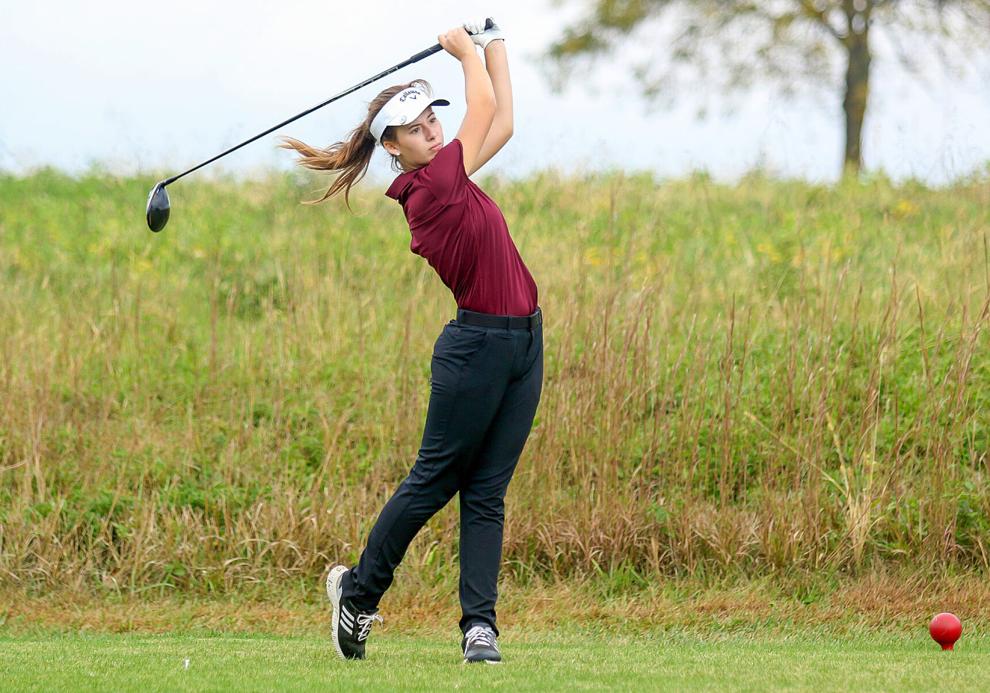 Class 3 District 1 Tournament
Class 3 District 1 Tournament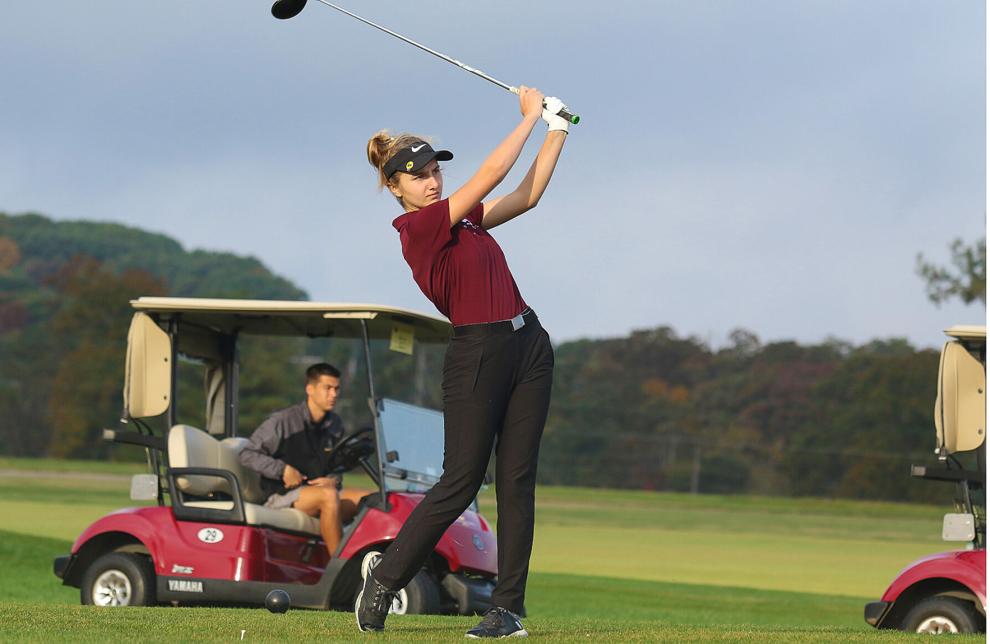 Class 3 District 1 Tournament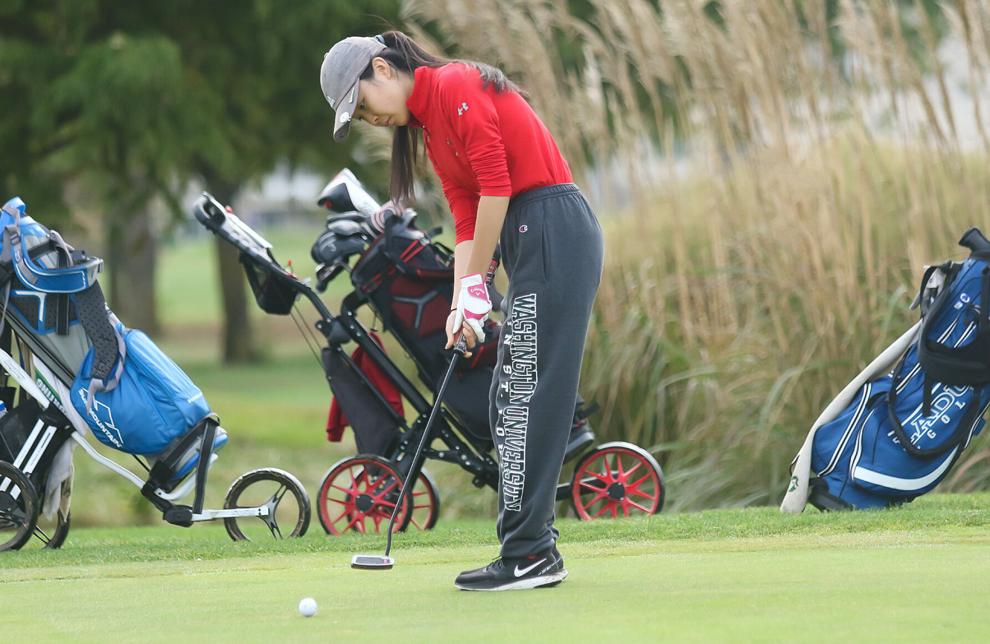 Class 3 District 1 Tournament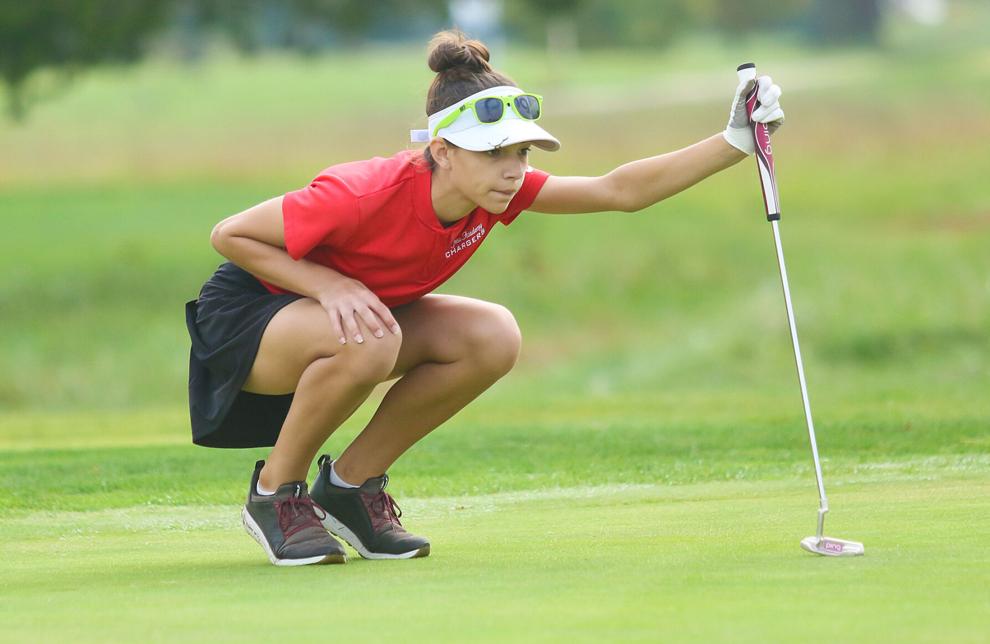 Class 3 District 1 Tournament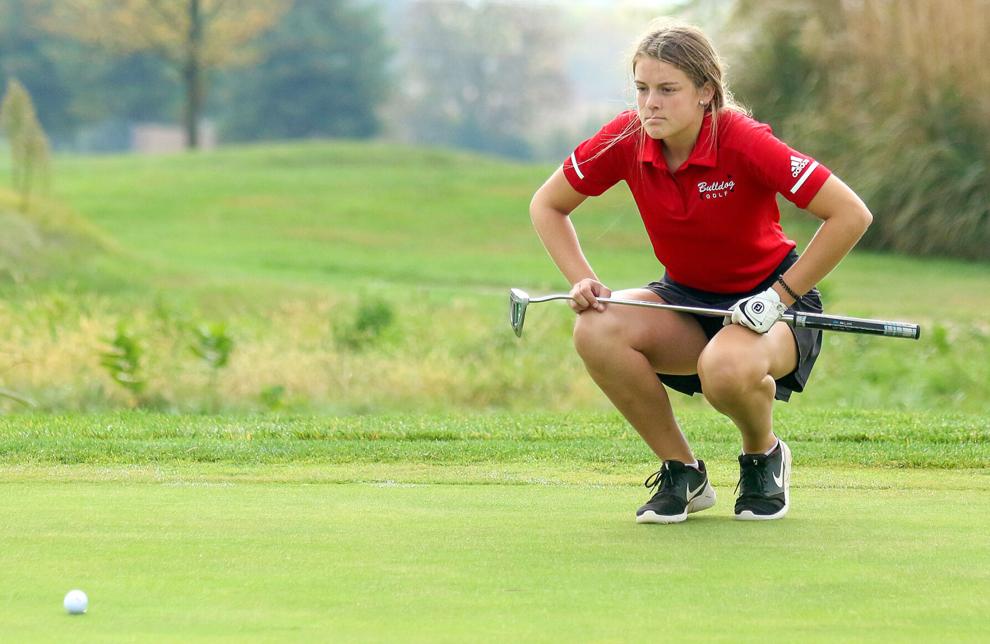 Class 3 District 1 Tournament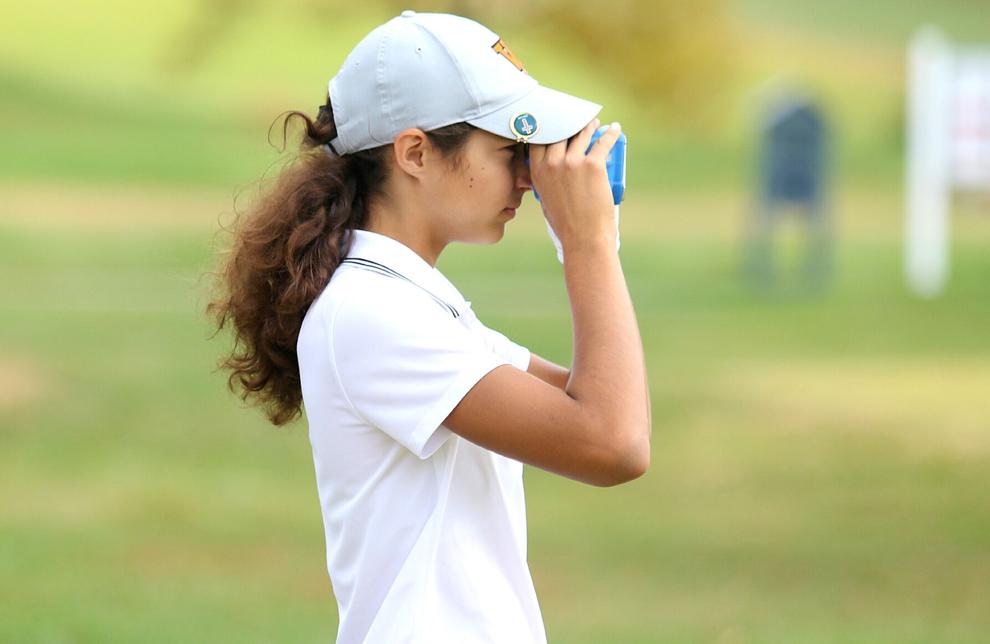 Class 3 District 1 Tournament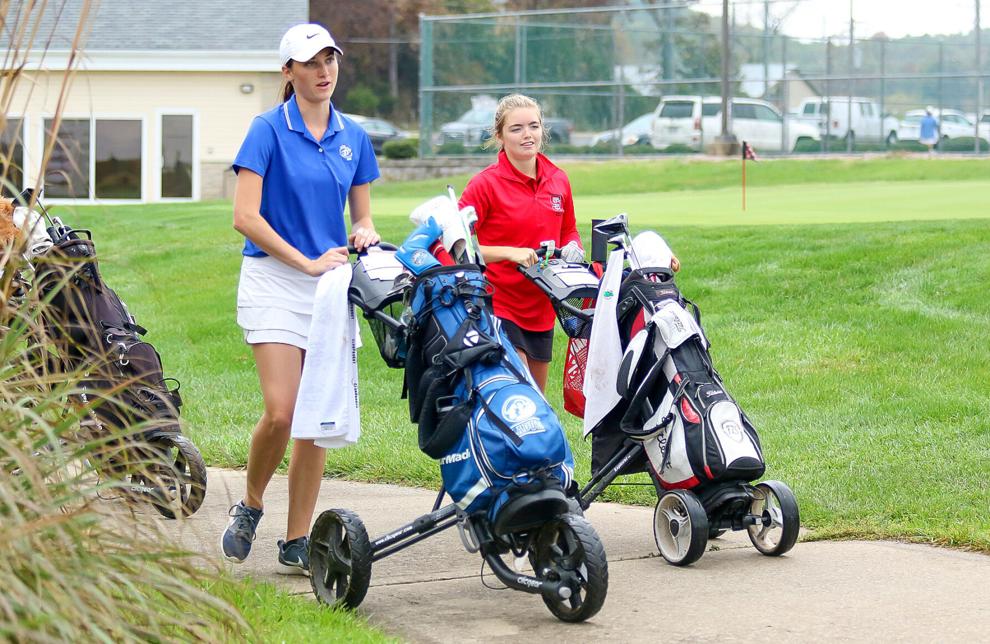 Class 3 District 1 Tournament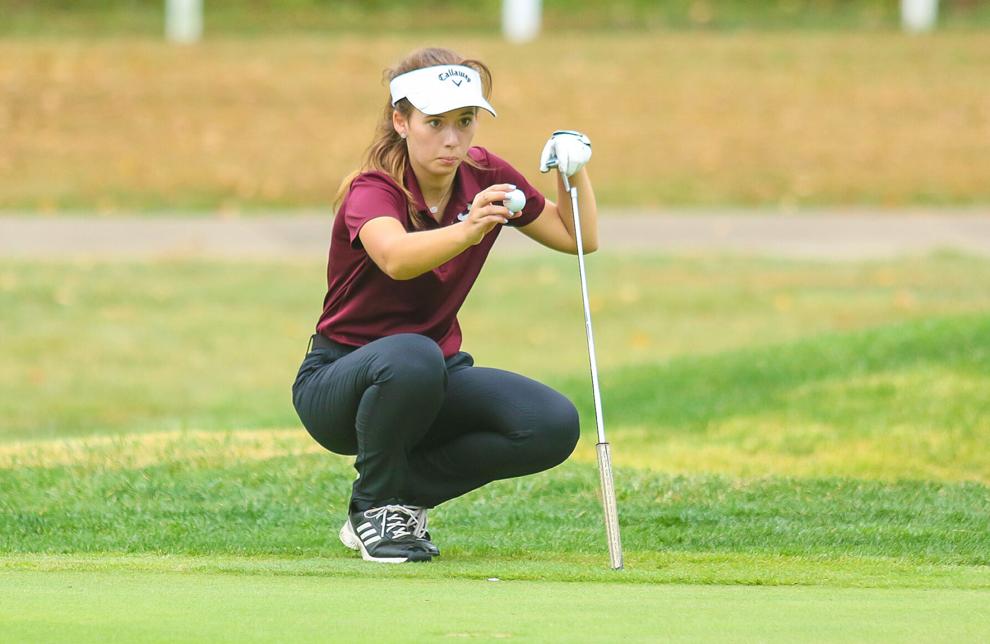 Class 3 District 1 Tournament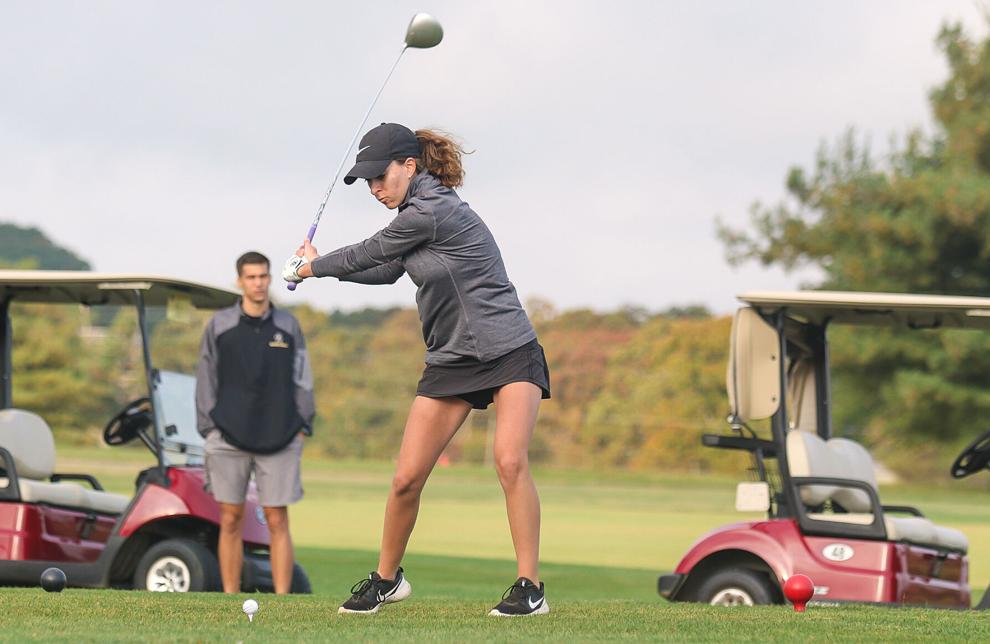 Class 3 District 1 Tournament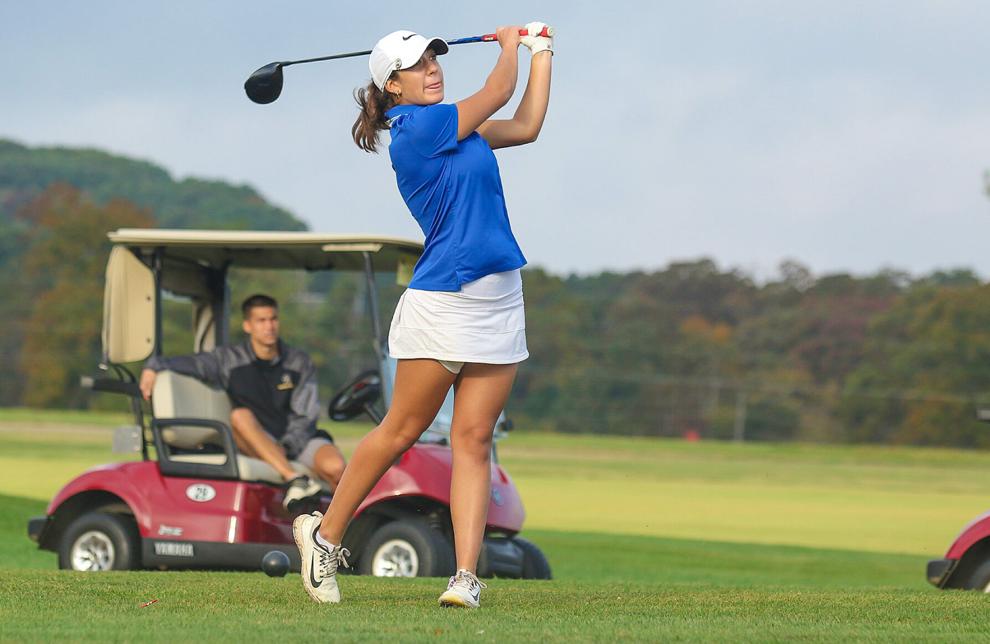 Class 3 District 1 Tournament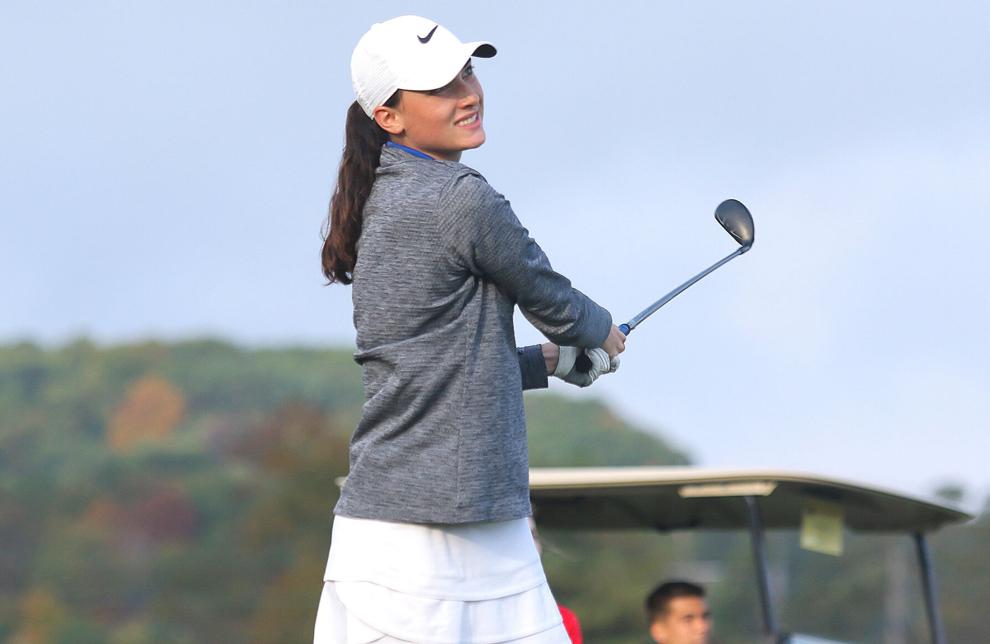 Class 3 District 1 Tournament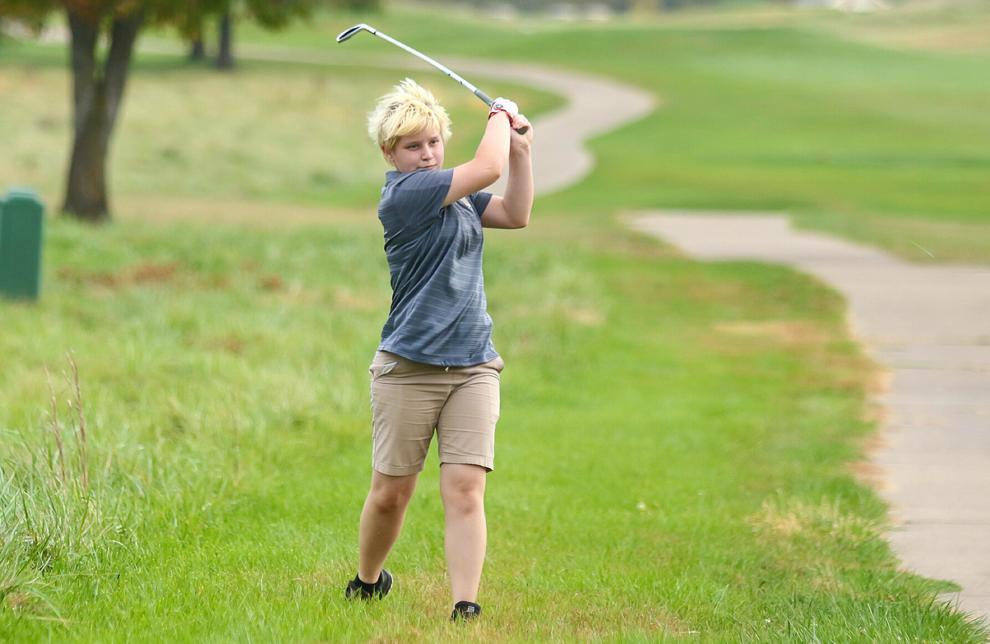 Class 3 District 1 Tournament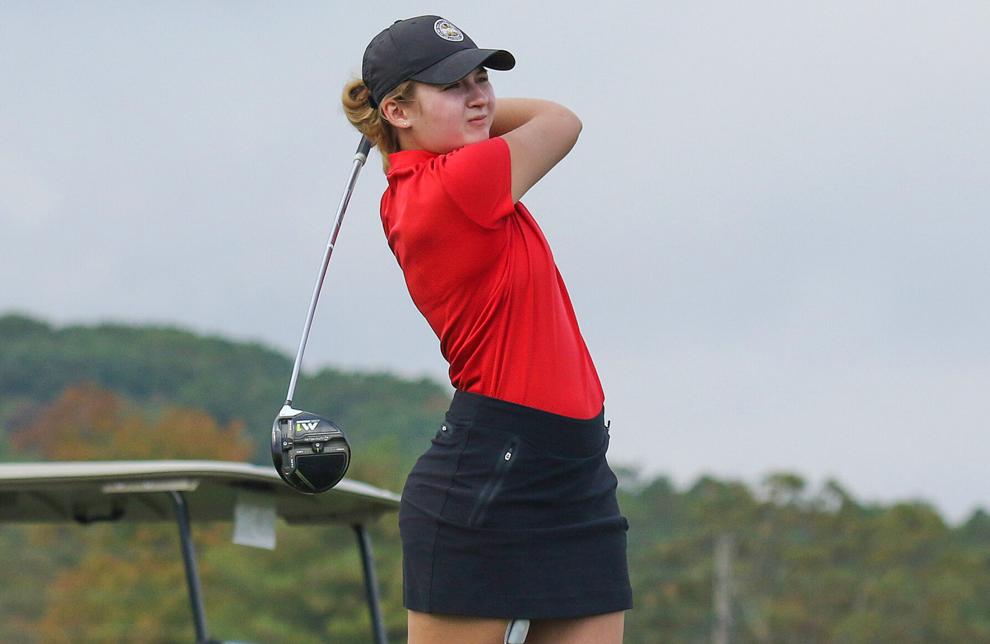 Class 3 District 1 Tournament