BOLIVAR — Almost from the get-go, Drew Nienhaus knew it was going to be a good day for her and her team.
The St. Joseph's junior eagled the par-5 third hole Monday and kept the momentum rolling to a 2-under 34 on the front nine and an even-par 72 overall to join junior teammate Nicole Rallo in a tie for second place, just one stroke off the lead after the opening round of the Missouri Class 2 state tournament at Silo Ridge Golf and Country Club.
"That was really exciting because I knew then and there I was on a roll," Nienhaus said.
Nienhaus and Rallo are hot on the heels of two-time defending Class 2 champion Megan Propeck. The Notre Dame de Sion junior fired a 1-under 71.
"My front nine was definitely my better half, so I was pretty confident going into the back nine," Rallo said. "But then somehow I left myself 1-over. But I wasn't mad about it. I felt pretty good about the whole round."
The three-time defending Class 2 champion Angels compiled a team score of 11-over 299 and owns a 10-shot lead over Notre Dame de Sion heading into Tuesday's final round.
"Personally, I think 11-over is really good. I think all of our team played well," Nienhaus said. "We've done so many great things this season. I'm very confident for tomorrow."
Wind was the topic of the day at Silo Ridge. Sustained winds were in the 20-mile-per-hour range with gusts as high as 40 mph throughout the day.
"The wind was insane," Nienhaus said. "It was affecting every shot no matter if you were on the putting green or driving. Every hole, it would go a different direction. It was definitely a huge factor."
Rallo said she and her teammates just had to find a way to work through the rough conditions.
"The wind was bad and it's an element we can't practice. It affects everybody in different ways," Rallo said. "For Drew and I, we found a way to grind through it and play golf like we know how. I think the rest of the team pretty much did that as well."
St. Joseph's had four sub-80 rounds, as senior Grace Aromando carded a 76 and sophomore Isabella Arro had a 79. Sophomore Mia Rallo's 84 was the score the Angels dropped and even that was good enough for 22nd individually.
"Amazing. And in these weather conditions, I really thought 80 was going to be a good score," Angels coach Carol Fromuth said. "The biggest thing is they're grinders. They don't let little things bother them and that's because they're seasoned golfers. You have to play in the summer, and they do."
The next two individuals after Nienhaus and Rallo were also area golfers, giving St. Louis four of the top five after the opening round. Lafayette junior Brooke Biermann and Seckman senior Claire Solovic each fired a 2-over 74 to sit in a tie for fourth.
Biermann was even after her first nine holes before shooting 2-over on her last nine.
"I'm happy with my round, but I know I can do a lot better. I feel like I left a lot of shots out there, which I always feel like that happens," she said. "It's a good feeling to still be in contention because I don't feel like I played my best. I'm looking forward to tomorrow."
Solovic, who has had a trio of top-three state finishes, felt like she left some putts out there and headed straight to the practice green after her round.
"Overall, I didn't hit the ball bad, but my short game wasn't where I wanted it to be and my putting didn't help me," she said. "To have five birdies and shoot 2-over is a little disappointing. But there is always tomorrow and I'm looking forward to it."
Other area golfers among the top 20 individuals include Pattonville's Momo Kikuchi (80) in a tie for 11th place, Summit's Katie Schreiner and Kirkwood's Morgan Gindler (82 each) in a tie for 16th place, and Parkway Central's Campbell Marino and Summit's Danika Stilwell (83 each) in a tie for 19th place.
Francis Howell (380) sits in eighth place in the team standings after the opening round.
Missouri Class 2 state tournament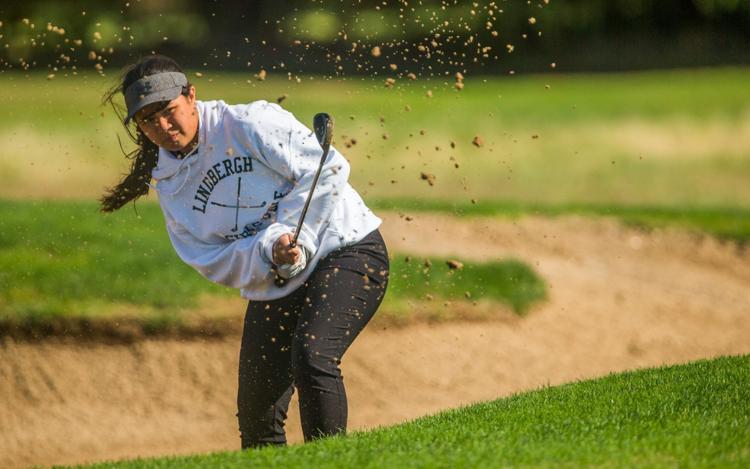 Missouri Class 2 state tournament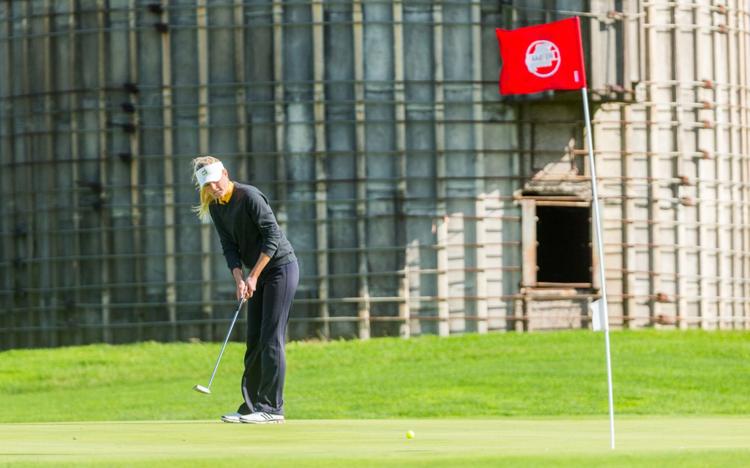 Missouri Class 2 state tournament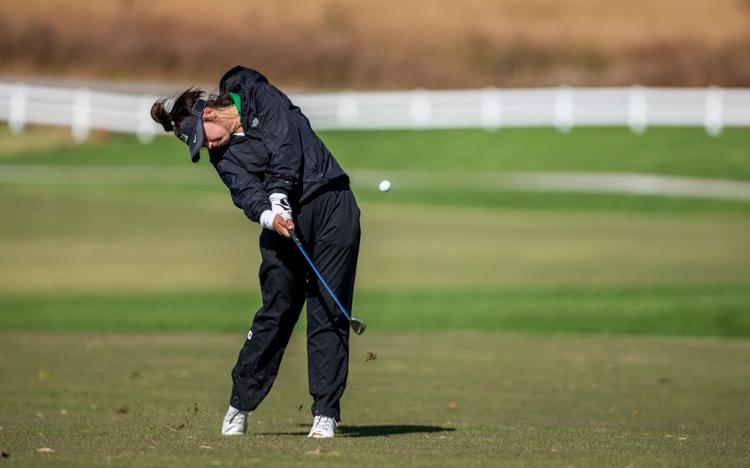 Missouri Class 2 state tournament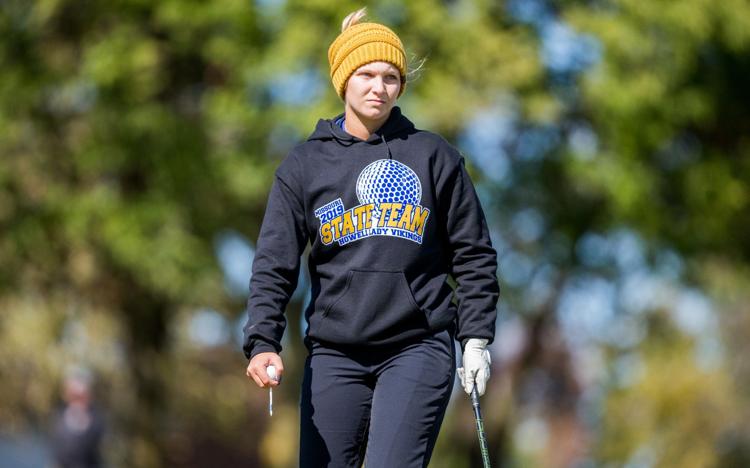 Missouri Class 2 state tournament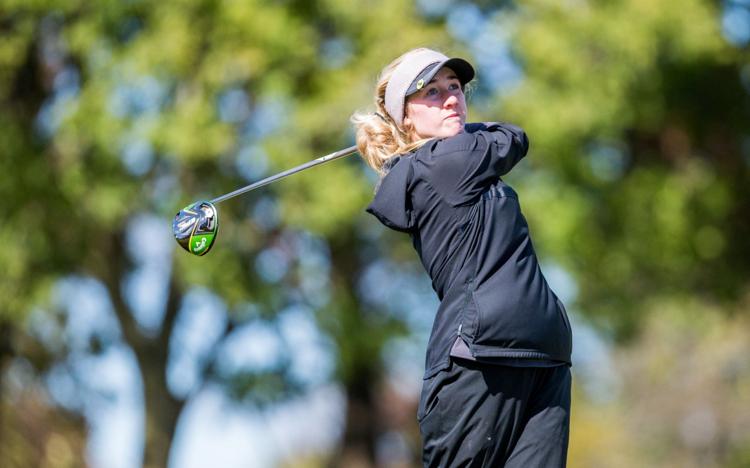 Missouri Class 2 state tournament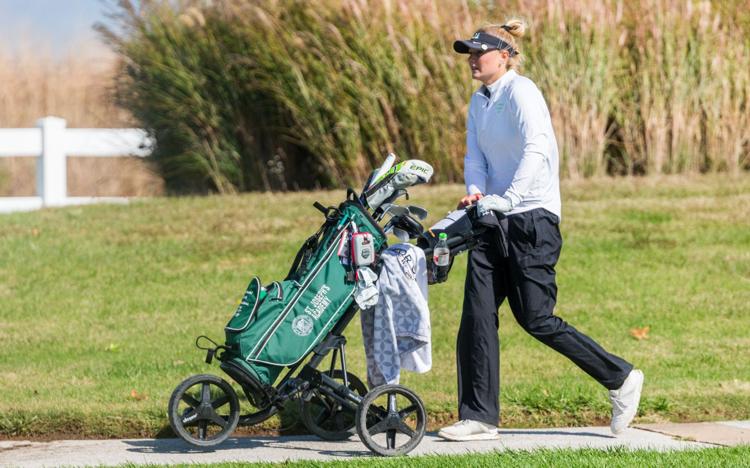 Missouri Class 2 state tournament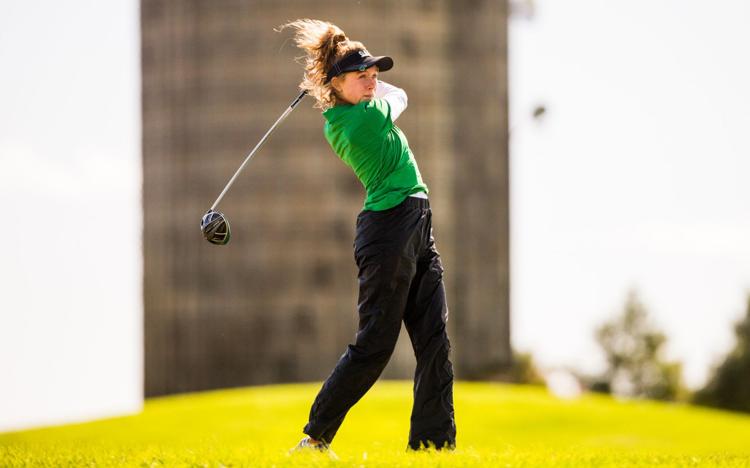 Missouri Class 2 state tournament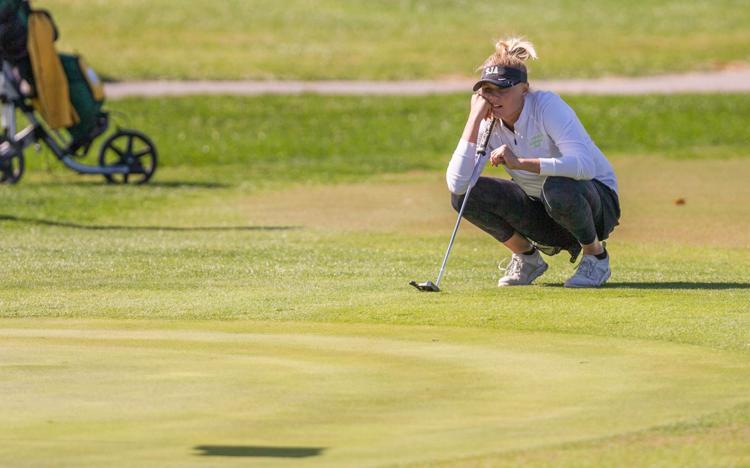 Missouri Class 2 state tournament
Missouri Class 2 state tournament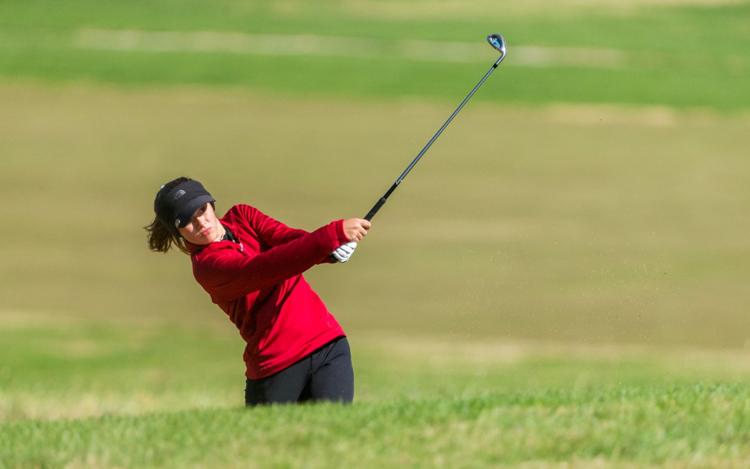 Missouri Class 2 state tournament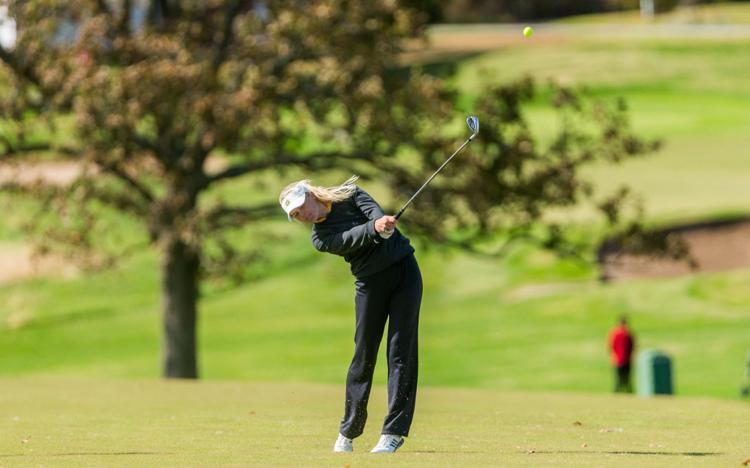 Missouri Class 2 state tournament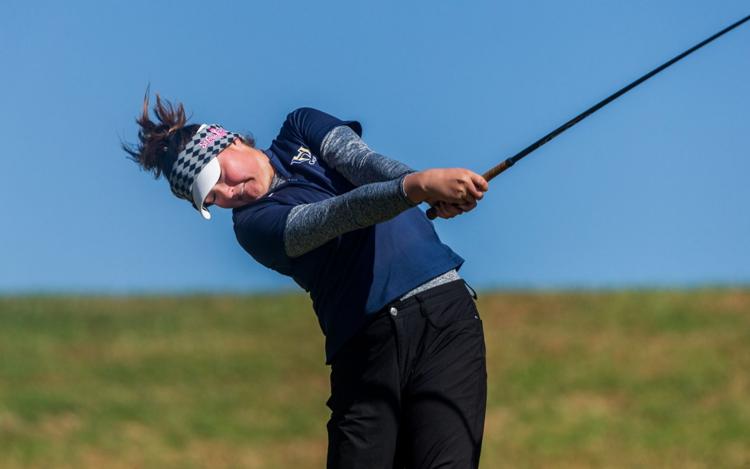 Missouri Class 2 state tournament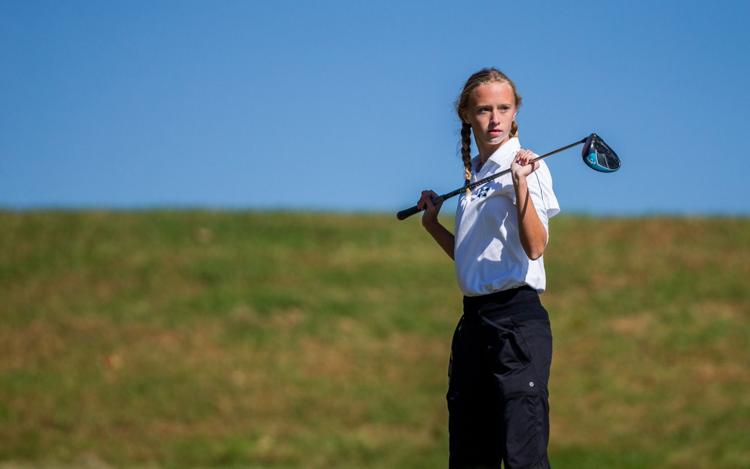 Missouri Class 2 state tournament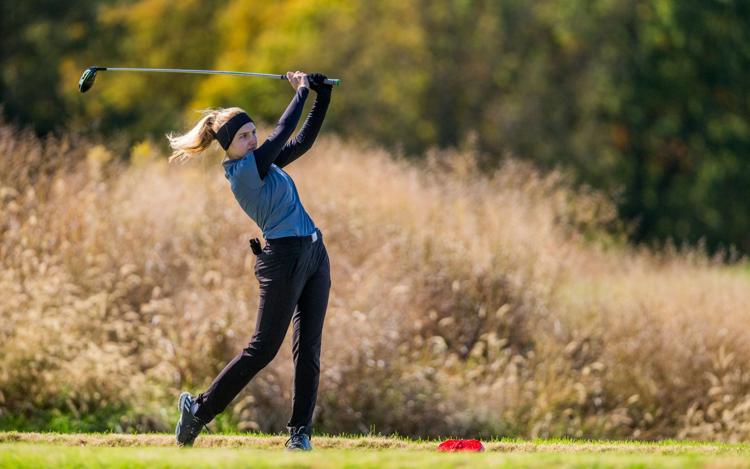 Missouri Class 2 state tournament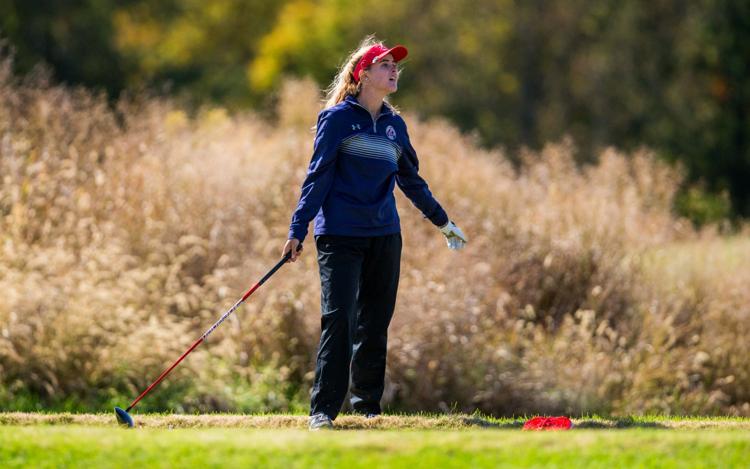 Missouri Class 2 state tournament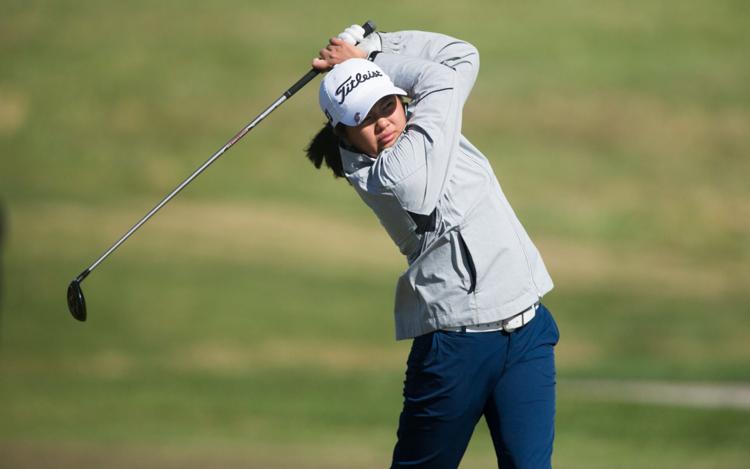 Missouri Class 2 state tournament