EUREKA — Westminster's Ellie Johnson constructively funneled her frustrations.
Johnson and her family drove to Colorado in the spring of 2020 for some rest and relaxation. But when they made it to the ski resort, they were informed the slopes had been shut down because of COVID-19 concerns.
Johnson stewed all the way home on the long drive back.
She decided to release her feelings by writing a dystopian novel with a dark theme. The more she got into it, the more she enjoyed it.
For the next seven months, Johnson poured every free minute into the novel, which she completed in October 2020.
"Just something I always wanted to try," said Johnson, now a senior and a straight-A student. "I had the motivation and the time — so I just did it."
She already has a publisher, and the book — titled "NOHL-26" — will be released soon.
For now, Johnson is excelling at her other passion as well.
The 5-foot-2 Wildcats senior carded a 6-over-par 78 on Monday to grab medalist honors in the Class 2 District 1 girls golf tournament at Crescent Farms Golf Club.
It was the second successive district crown for Johnson, who heads into the two-day Class 2 state tournament Oct. 18-19 at Columbia Golf Course with an avalanche of momentum.
"I didn't play great, but it was good enough," said Johnson, who recorded just one birdie.
Johnson three-putted on six holes under some difficult conditions. The start of the tournament was delayed 51 minutes by rain. Johnson, who was in the first group going out, then had to endure a 33-minute lightning delay after a just a few holes.
Once the threesome got going, the sun popped in and out, wreaking havoc with the players and their ability to read the greens.
Johnson, who regularly goes without a three-putt for an entire round, struggled to get into the right groove.
"Some were dry, some were wet," she said of the greens. "It wasn't easy."
Neither was writing an 82,000-word novel.
But Johnson, who aspires to be a script writer for movies, put her pandemic time to good use with her writing skills.
Yet she remains focused on the state tournament, which will likely be the last competitive round of her golf career. She does not plan on playing in college.
"Back when I was a freshman and sophomore, all I wanted to do was get to where I could win (the) district title," Johnson said. "Two (is) beyond my dreams."
Johnson, who averages between 230 and 260 yards off the tee, finished fifth at state last fall and is a legitimate contender for the state crown in her fourth and final state appearance.
She finished three shots ahead of St. Dominic freshman Annabelle Bush and Visitation sophomore Grace Fagan, who both shot 81. Visitation freshman Avery McLaughlin was fourth (83), followed by Clayton senior Natalie Noonan and Visitation senior Lucy Trover, who both shot 84.
The one-two-three punch of McLaughlin, Trover and Fagan led the Vivettes to the team title with a 338 score. Ursuline placed second with a 359, followed by Westminster (366) and St. Dominic (376).
The top two teams — Westminster and Ursuline — advanced to the state tournament with its top four players. The top 12 individuals not associated with a qualifying team also moved on.
Vivettes junior Ava Sanford (90) and freshman Reese Robson (91) rounded out the winning attack.
"My first year at districts, an (83), I can live with that," McLaughlin said. "I really couldn't ask for anything better. I was hitting fairways, no sand traps. It was fun."
The Vivettes finished third at state last season. Coach Julie Jones said this group carries serious title hopes into play on Monday.
"This team is a little deeper than last year," Jones said. "With that, and the solid girls we have up front, I think we've got a good chance."
The 14-year-old Bush turned in a strong effort for the Crusaders in just her seventh month of competitive golf. She played soccer and other sports before deciding to go full speed ahead with golf back in March.
"I feel blessed that I'm doing this well," said Bush, who lives just off Whitmoor Country Club and Golf Couse in St. Charles.
Class 2 District 1 girls golf tournament
Class 2 District 1 girls golf tournament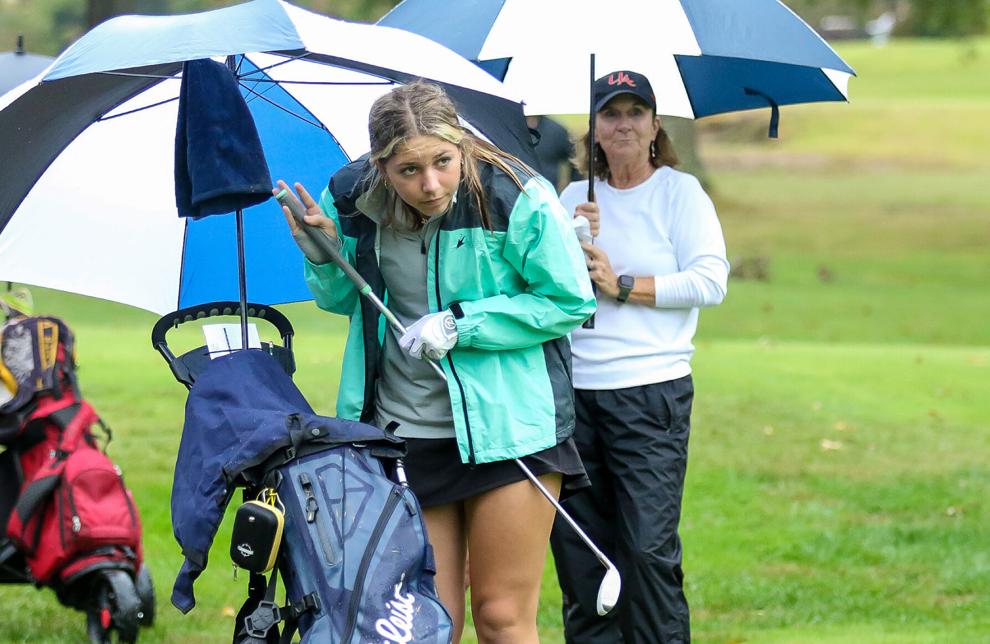 Class 2 District 1 girls golf tournament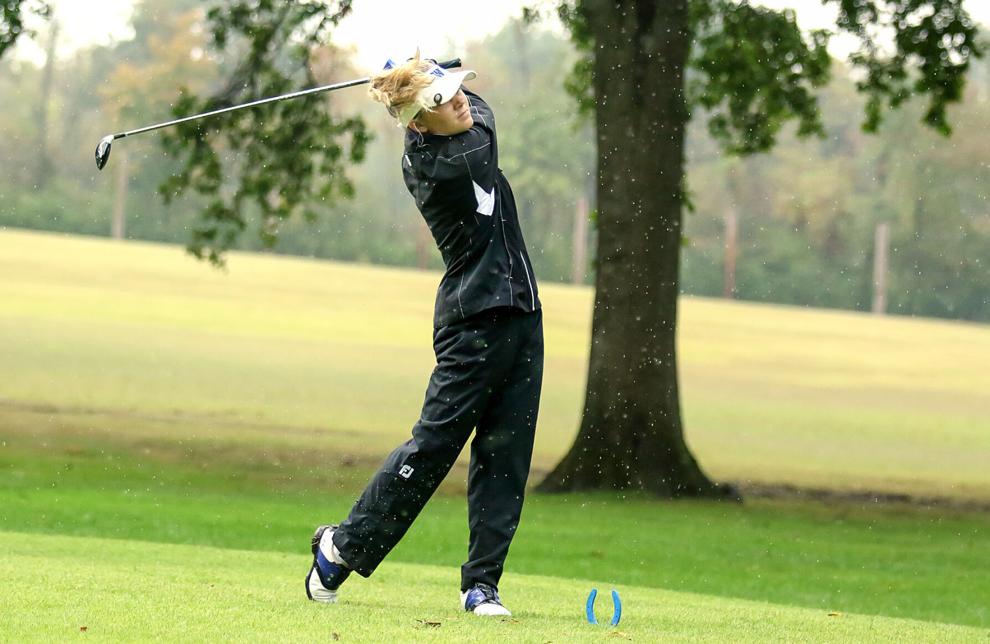 Class 2 District 1 girls golf tournament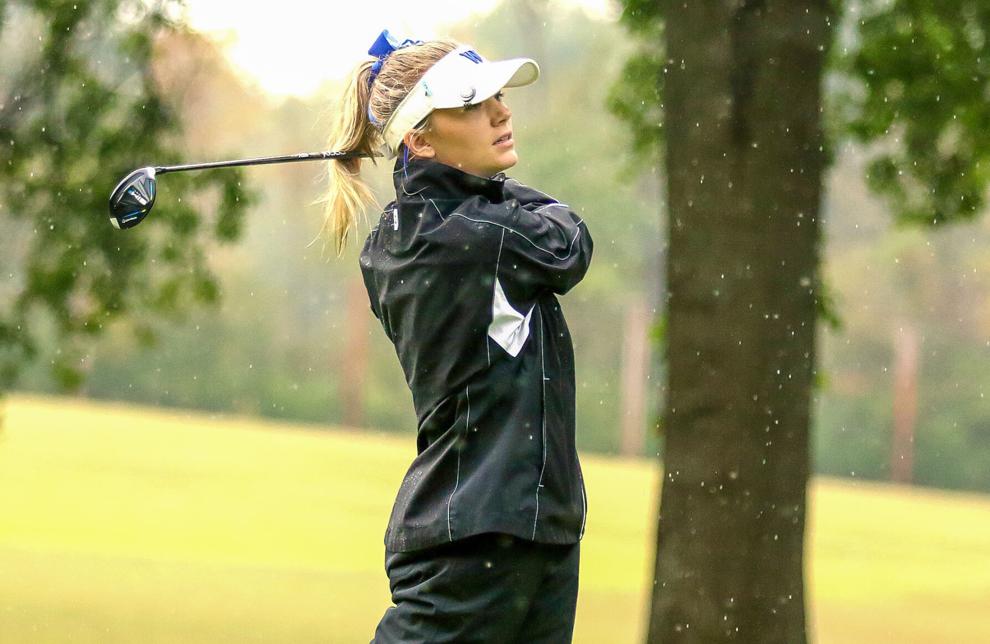 Class 2 District 1 girls golf tournament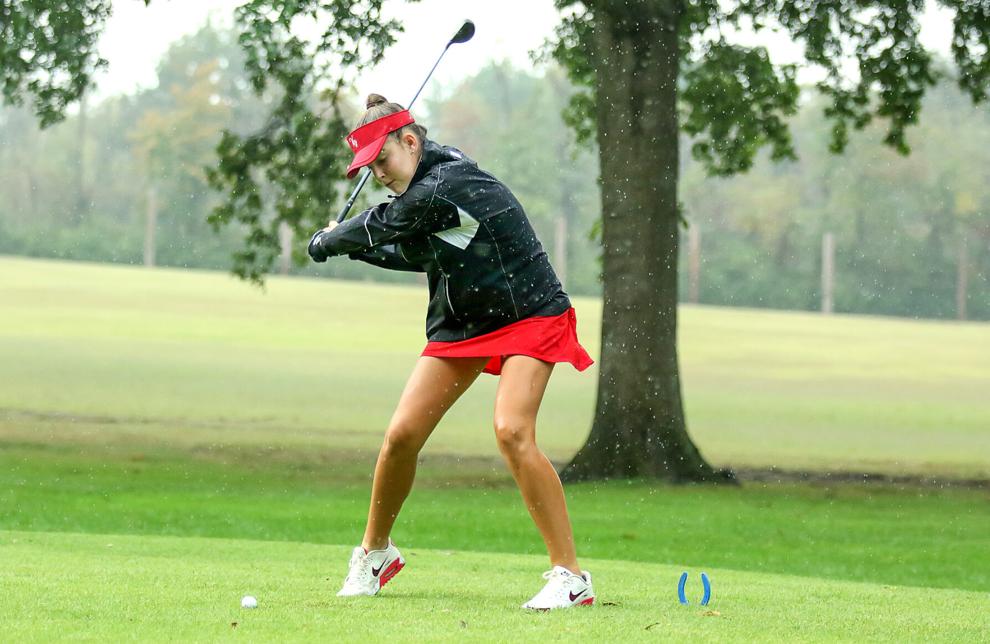 Class 2 District 1 girls golf tournament
Class 2 District 1 girls golf tournament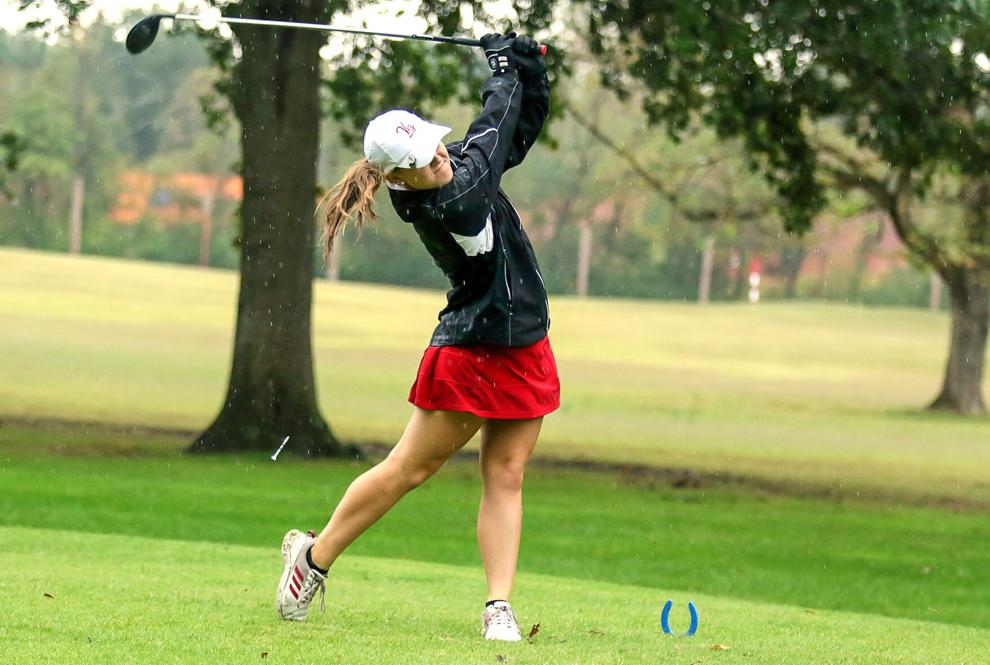 Class 2 District 1 girls golf tournament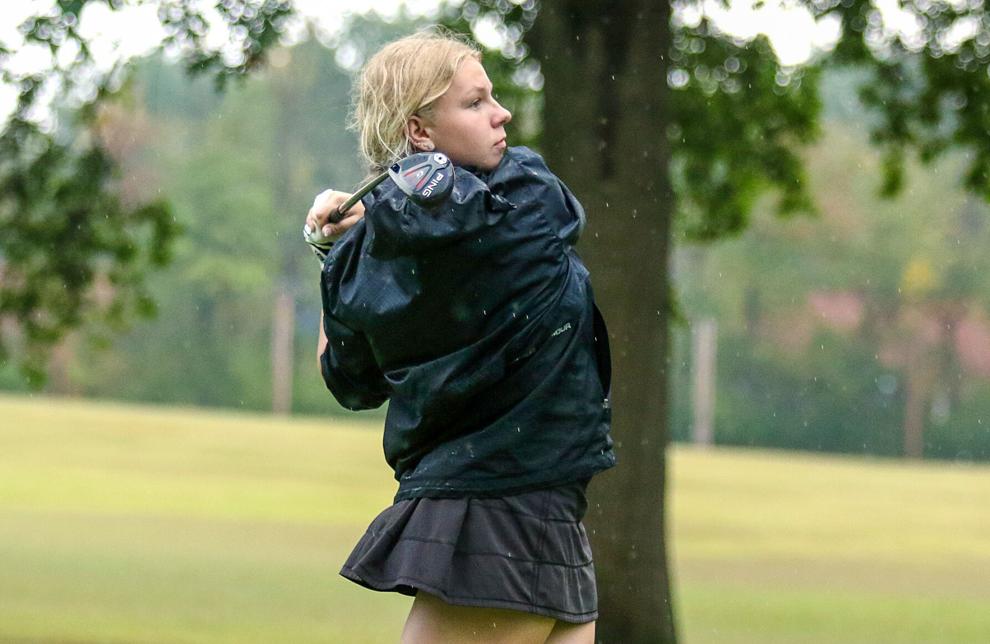 Class 2 District 1 girls golf tournament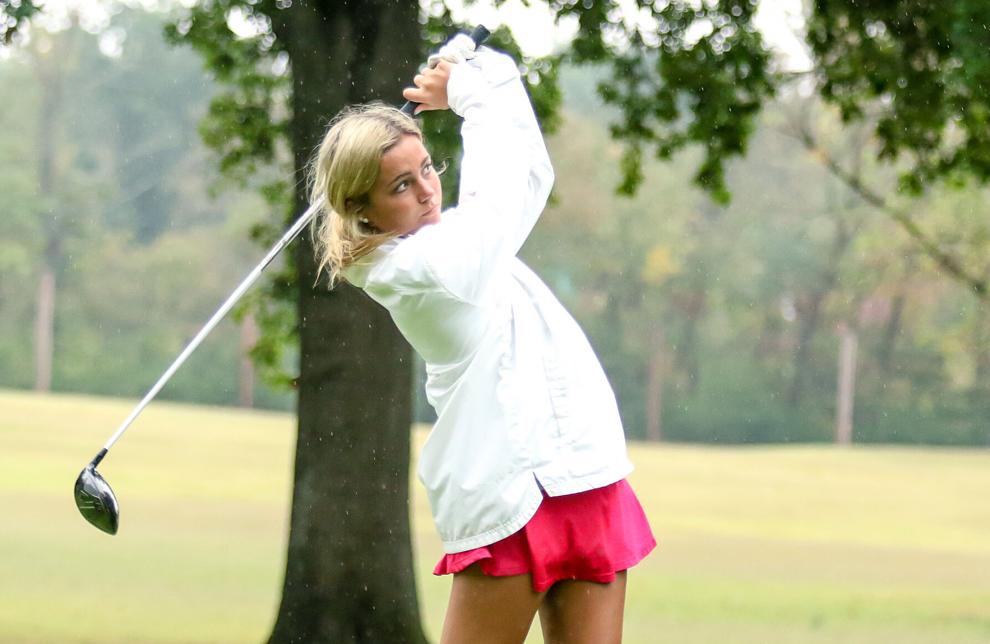 Class 2 District 1 girls golf tournament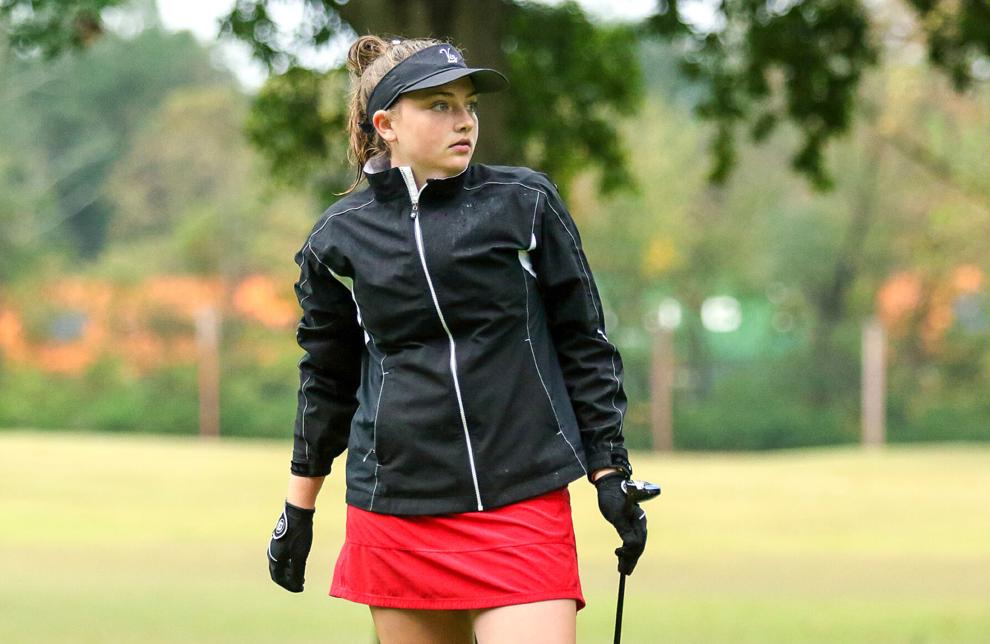 Class 2 District 1 girls golf tournament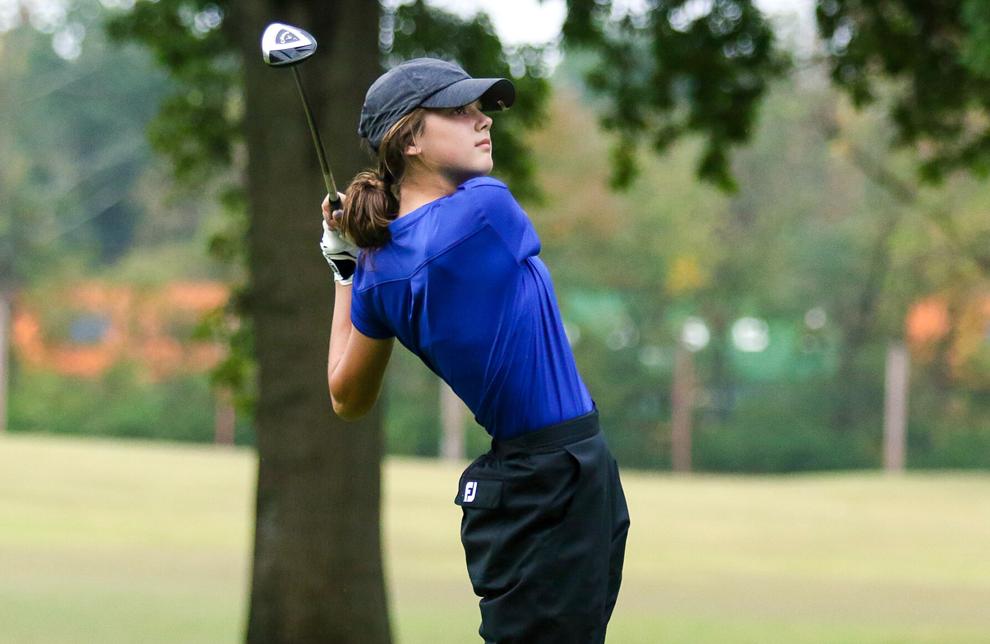 Class 2 District 1 girls golf tournament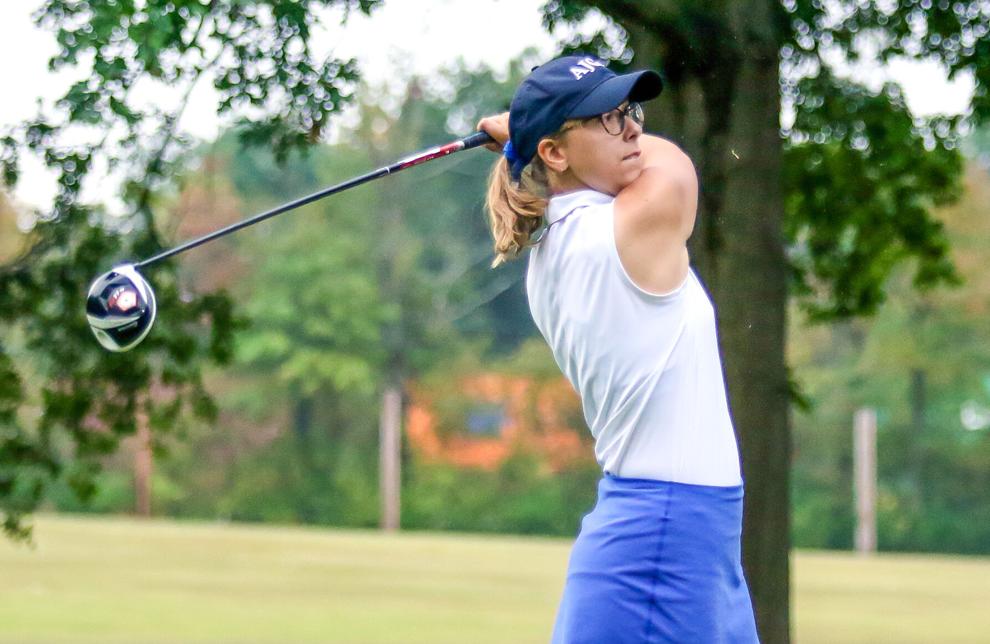 Class 2 District 1 girls golf tournament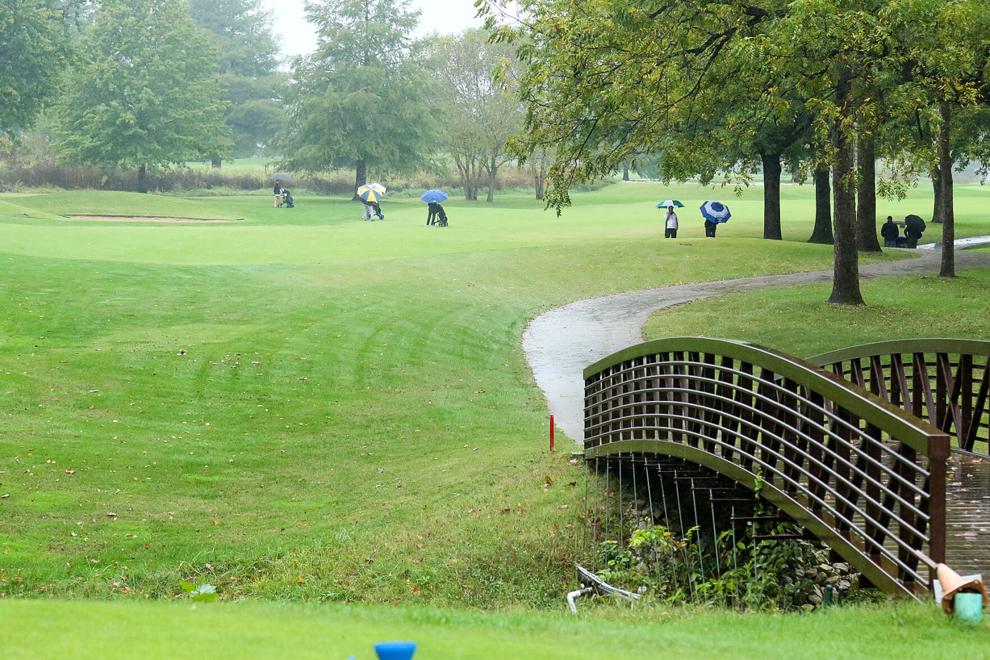 Class 2 District 1 girls golf tournament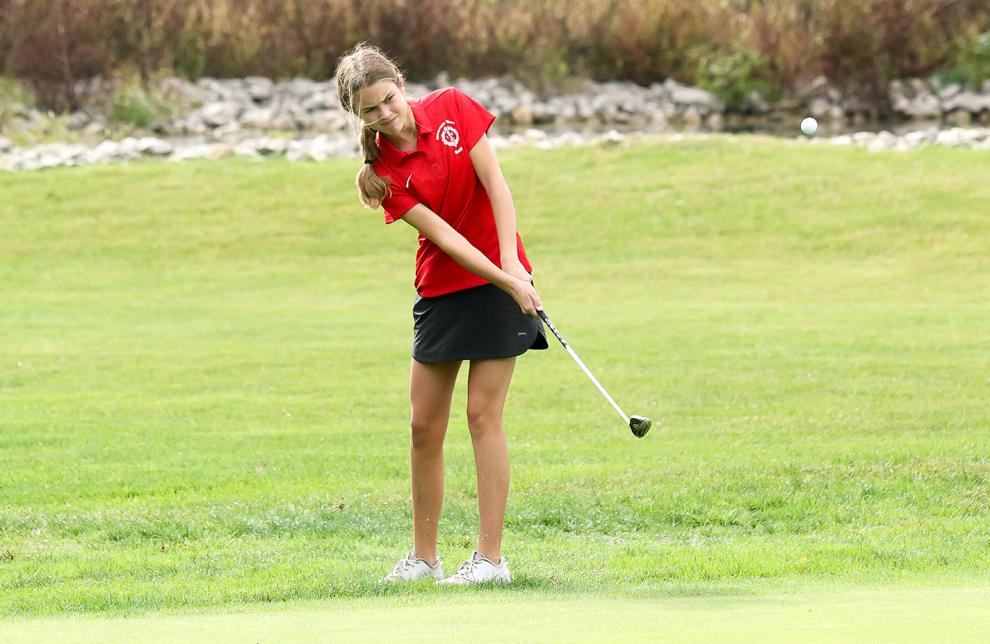 Class 2 District 1 girls golf tournament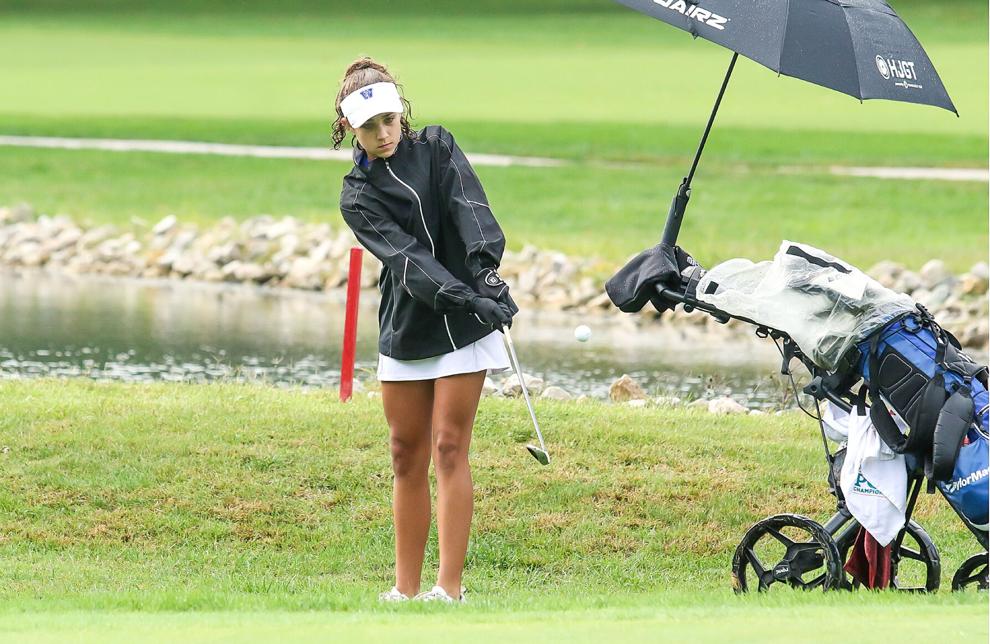 Class 2 District 1 girls golf tournament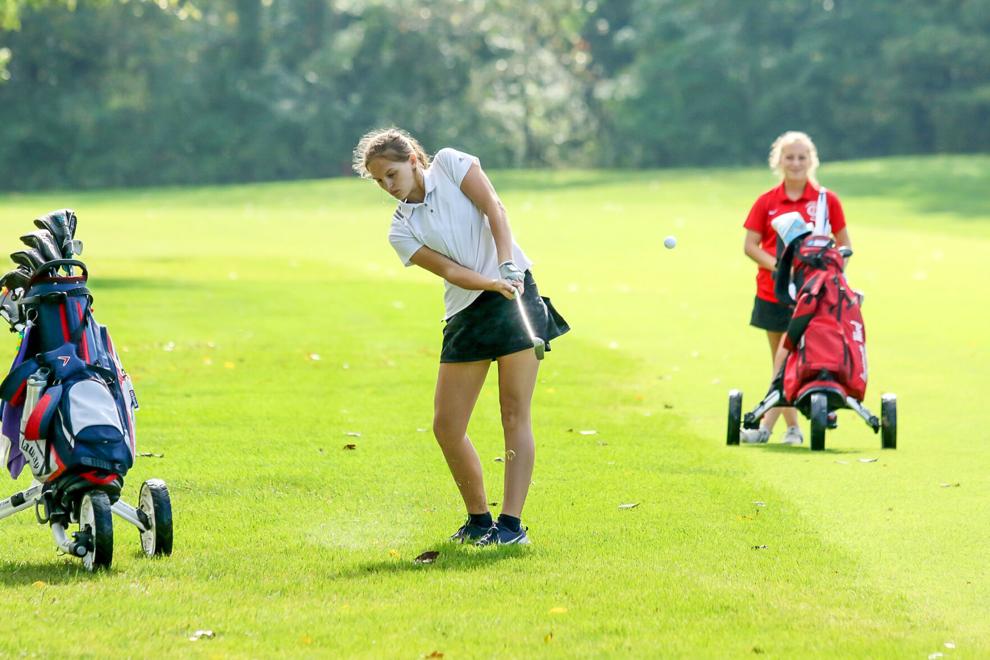 Class 2 District 1 girls golf tournament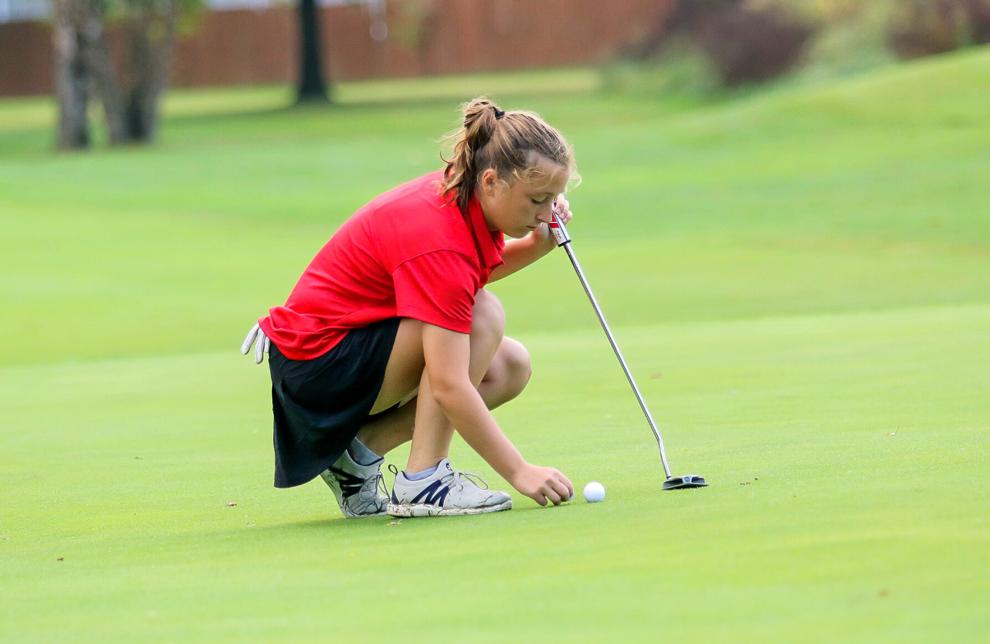 Class 2 District 1 girls golf tournament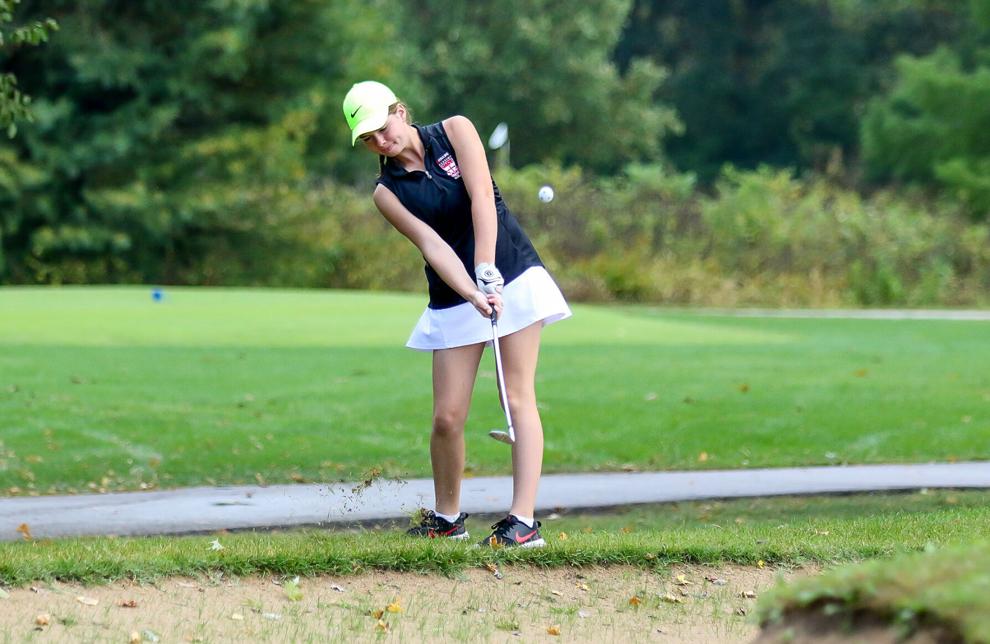 Class 2 District 1 girls golf tournament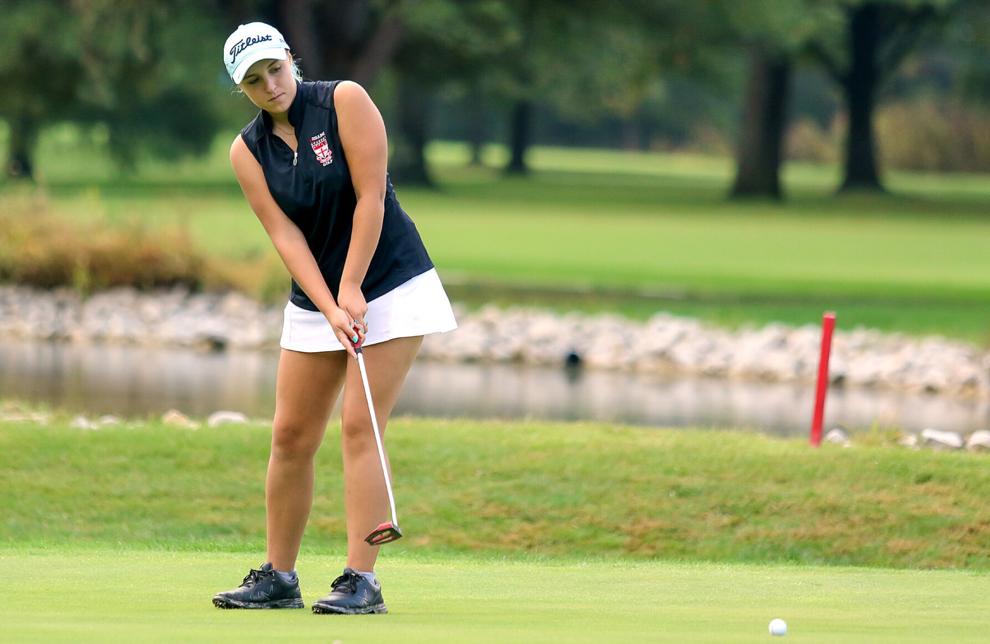 Class 2 District 1 girls golf tournament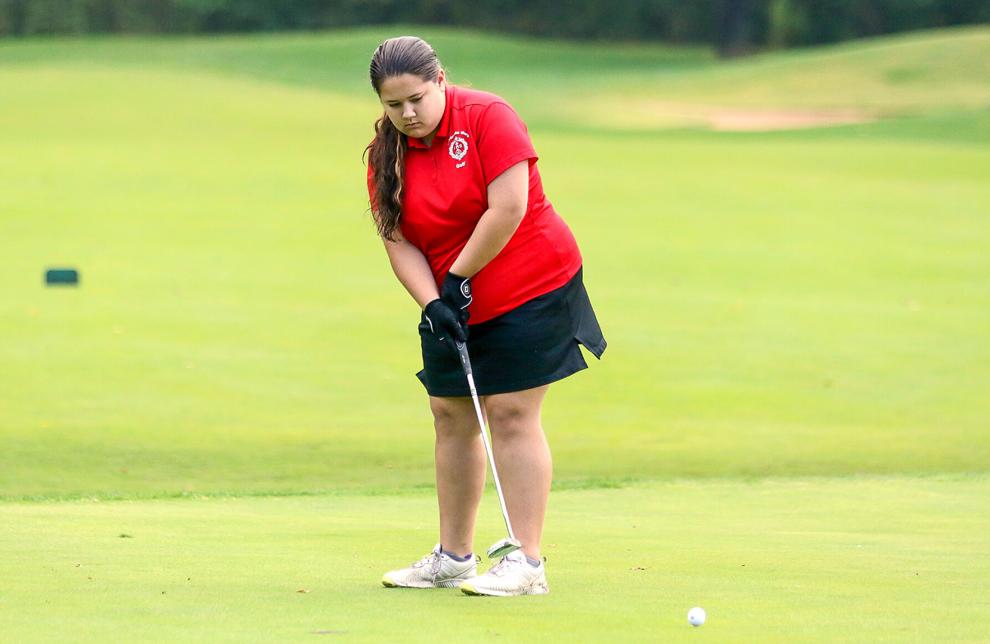 Class 2 District 1 girls golf tournament
Class 2 District 1 girls golf tournament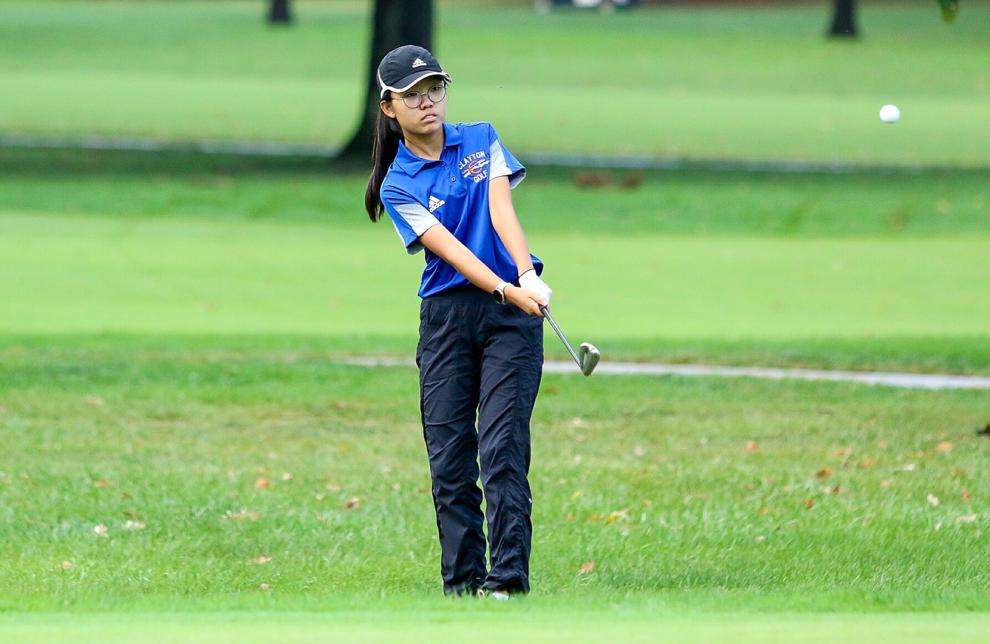 Class 2 District 1 girls golf tournament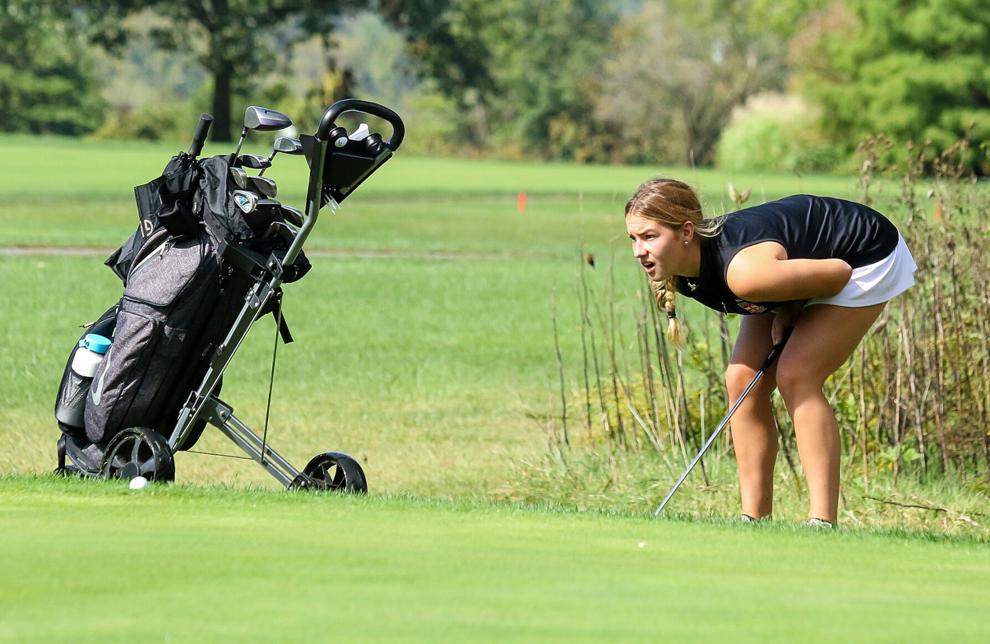 Class 2 District 1 girls golf tournament
Class 2 District 1 girls golf tournament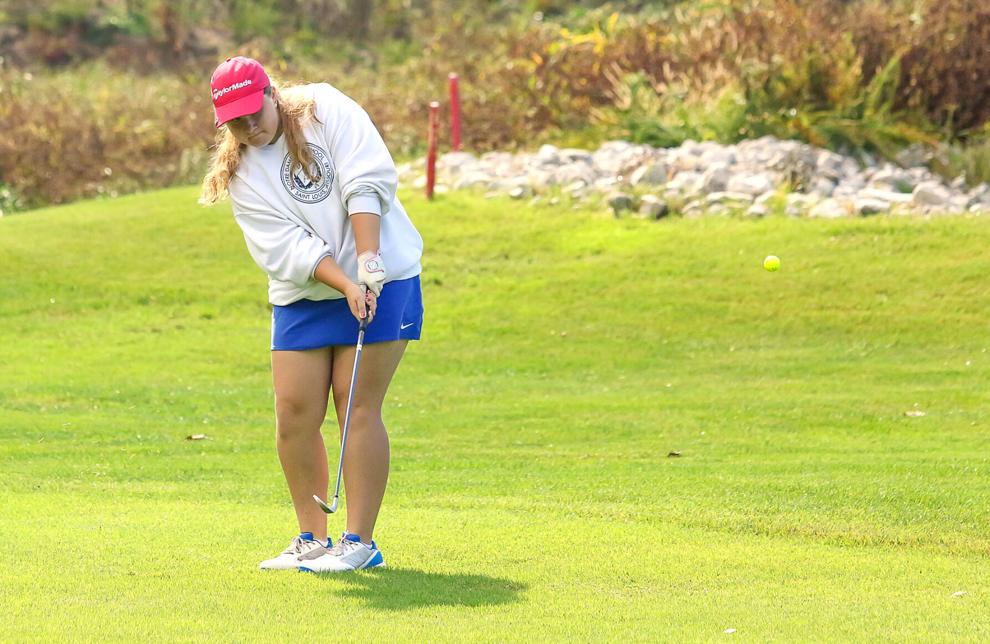 Class 2 District 1 girls golf tournament