O'FALLON, MO. — Megan Wiley had no idea where her shot went.
The Summit senior pulled the sand wedge out of her bag 80 yards away from the 9th green and let it rip.
Her second shot on the par-4 hole found its way into the cup and the celebration was on.
"I didn't really think that it would go in, so I started walking away and then everybody started clapping and cheering," Wiley said. "My drive was probably one of the best drives of the day. And then my two practice swings were really good, so I just went for it."
Wiley would record an eagle on No. 9 and didn't let the excitement affect her focus the rest of the way, as she shot an 88 to help Summit capture the second team sectional-qualifying spot at Wednesday's Class 2 District 1 tournament at The Links at Dardenne.
Juniors Danika Stilwell, Katie Schreiner and Isabelle Thrall were a part of the Falcons' district title team two years ago and all three advanced individually last year. But Wiley carded a 112 last year, six shots out of a qualifying spot. Now, she and fellow senior Maddy Mayer get a chance to play at Monday's Class 2 sectional at Crescent Farms Golf Club in their final high school go-around.
"That's the best 18 holes I've ever done, so it was really cool," Wiley said. "It's really cool we get to go on as a team this year because last year those three went on and I didn't, but I improved a lot, so I'm glad that I can go on with them this year."
Summit compiled a team score of 324, which was just three shots back of champion Jackson.
"We're playing the best we've played all year. I think we're heading in the right direction," Summit coach Corey Choate said. "We get to go play our home course next week and they all get to be a part of it. When you're there as a team, it makes it a lot more fun."
Like Wiley, Stilwell (75), Thrall (79) and Schreiner (82) all also improved their scores from last year's district tournament.
Stillwell's score was good enough to tie for second place individually.
"For the most part, I probably had about two bad shots. Everything else was working for me today," she said. "I made a lot of improvements from last year, I would say, and even from the beginning of the season."
Lindbergh junior Sofia Gamayo also fired a 75 to qualify for her third straight sectional.
"My approach shots were really accurate. It was hard to miss the green today," Gamayo said. "It's exciting. It builds confidence."
Seckman senior Claire Solovic was denied a third straight district title, but still easily qualified for sectionals with a fourth-place 77.
Cor Jesu finished in fourth place as a team with a 365, but still got all five individuals through and will be able to have a team score at sectionals.
Freshman Claire Huether (87), sophomore Ainsley Burns (88), freshman G.G. Rogers (93), senior Erika Hillyer (97) and junior Abby Noonan (97) comprised the only team at The Links of Dardenne to all score under 100.
"What a great day for us," Chargers coach Mark Tueth said. "I'm so proud of everybody for working hard. And we've got a lot of hard work ahead of us. There were some great players out here today and we'll see some really great players at sectionals. We're just tickled pink to be able to qualify."
Cor Jesu accomplished the feat without the services of No. 1 golfer Erin Powers.
"It was really tough, but she's been struggling with some health issues and so she couldn't play," Tueth said. "But, we have a really balanced team this year and we were able to go into the well and substitute in a junior (Noonan) and it worked out great."
Nerinx Hall had a 361 to finish third, but the Markers will also have a team score at sectionals, as four individuals — Grace Anderson (84), Haleigh Barks (86), Lucy Vogel (95) and Allie Swhle (96) — advanced out of districts.
Class 2 District 1 girls golf tournament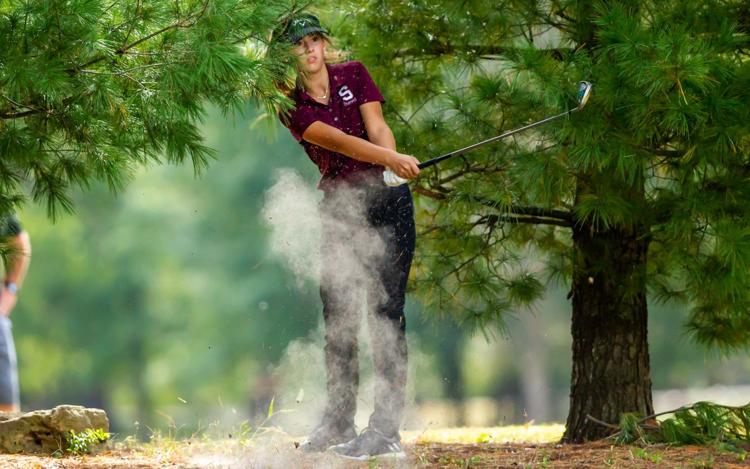 Class 2 District 1 girls golf tournament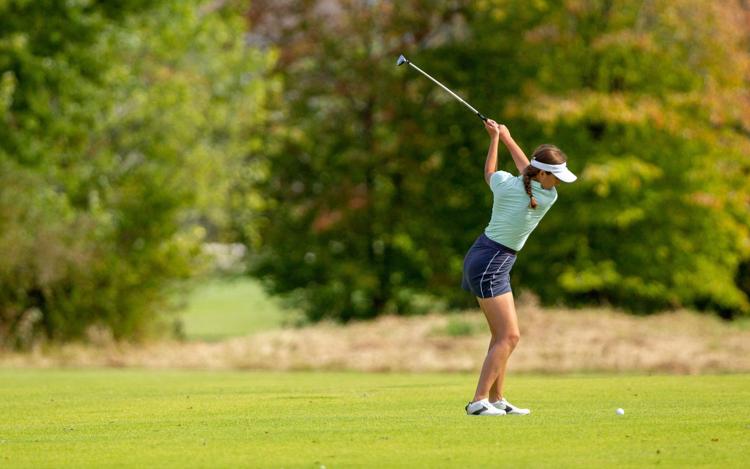 Class 2 District 1 girls golf tournament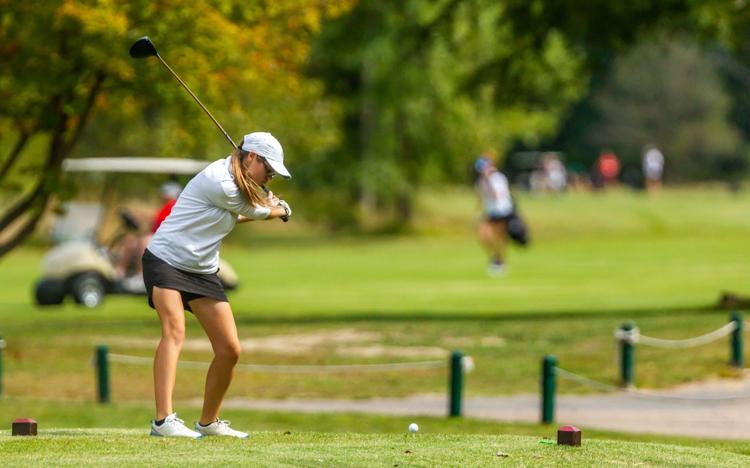 Class 2 District 1 girls golf tournament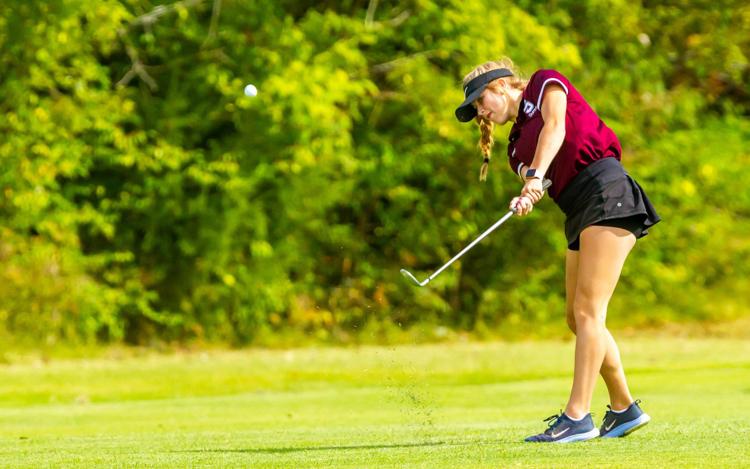 Class 2 District 1 girls golf tournament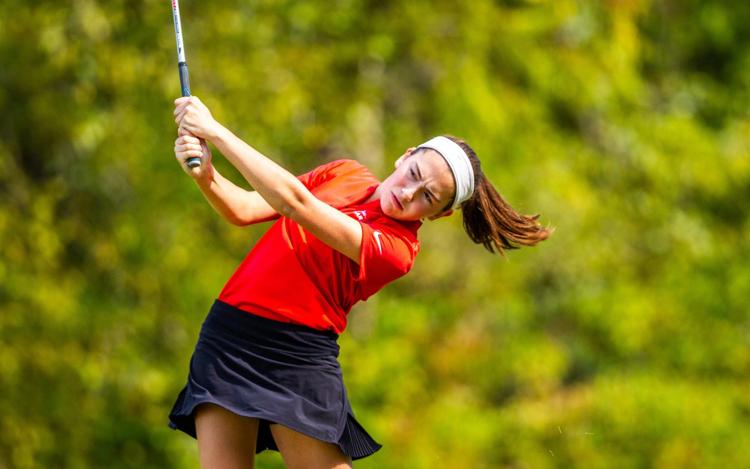 Class 2 District 1 girls golf tournament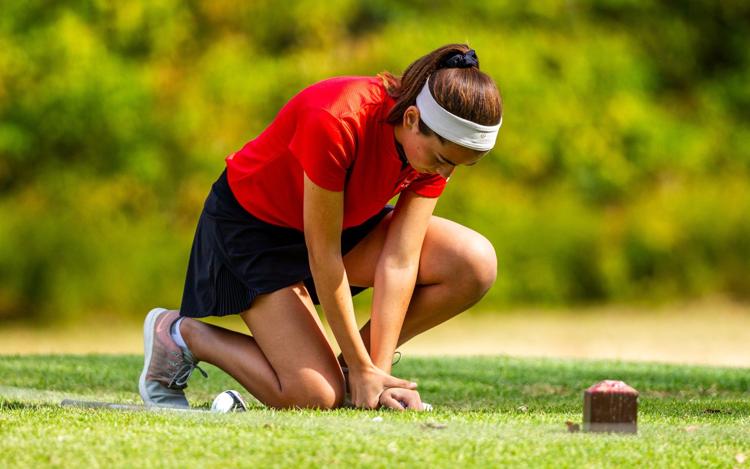 Class 2 District 1 girls golf tournament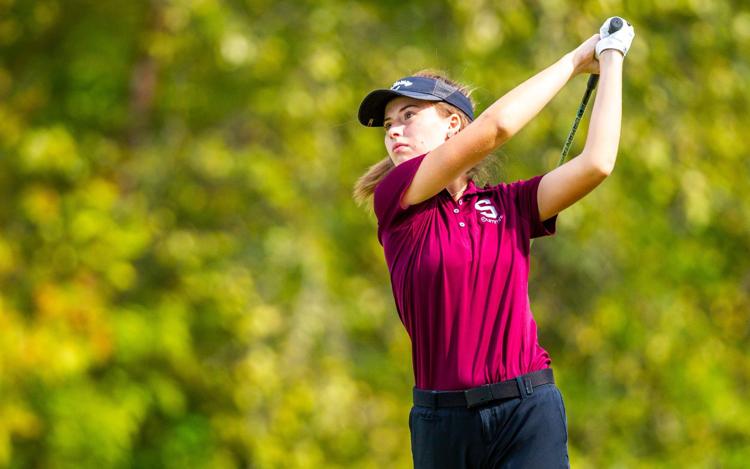 Class 2 District 1 girls golf tournament
Class 2 District 1 girls golf tournament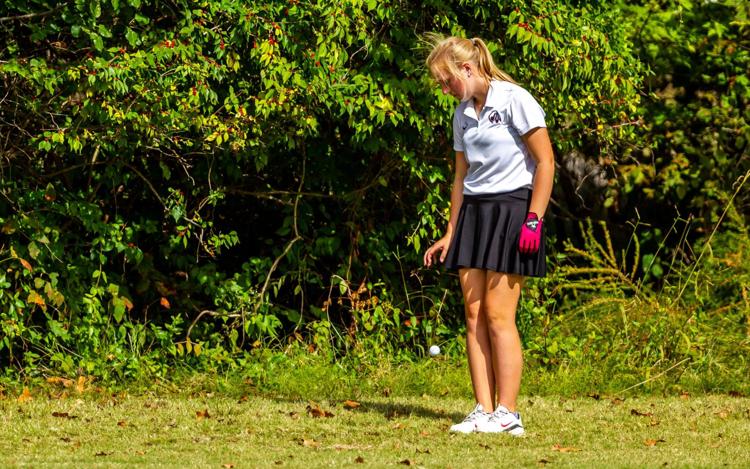 Class 2 District 1 girls golf tournament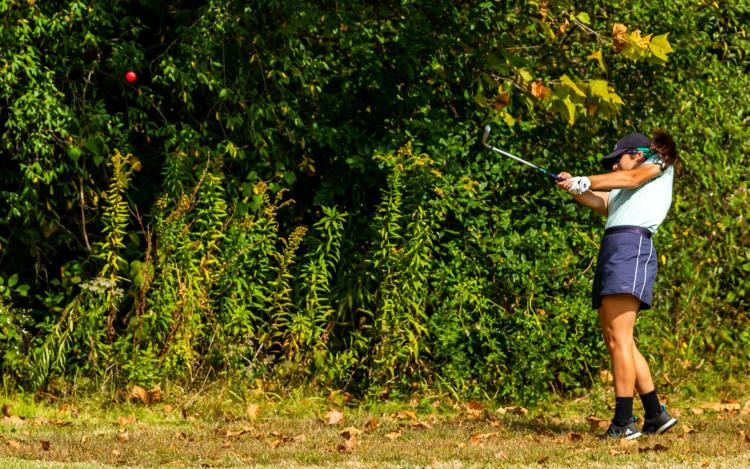 Class 2 District 1 girls golf tournament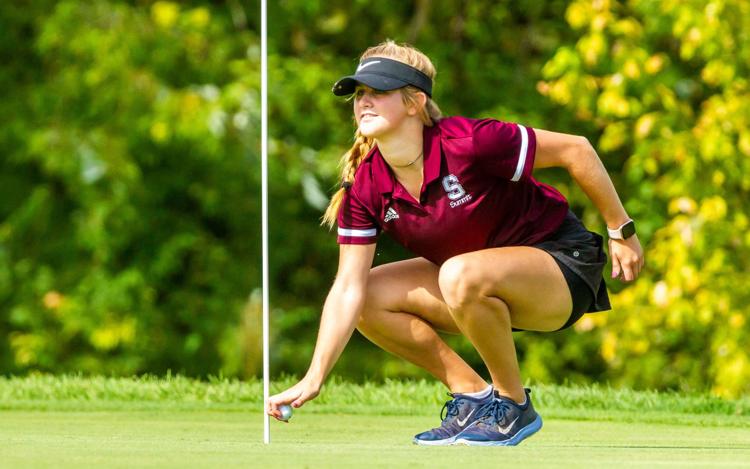 Class 2 District 1 girls golf tournament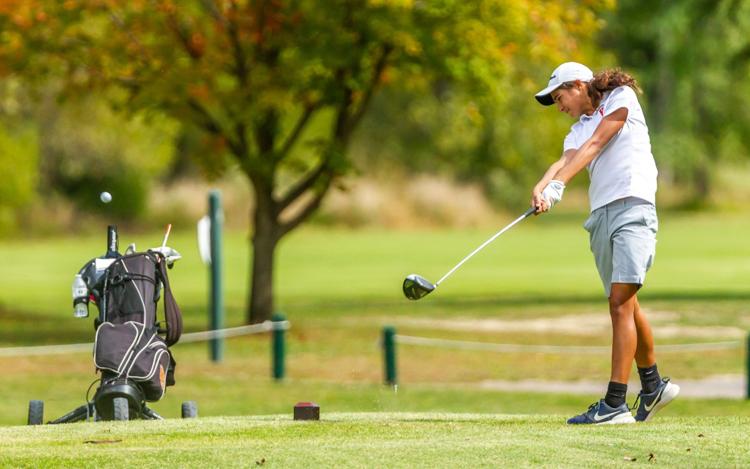 Class 2 District 1 girls golf tournament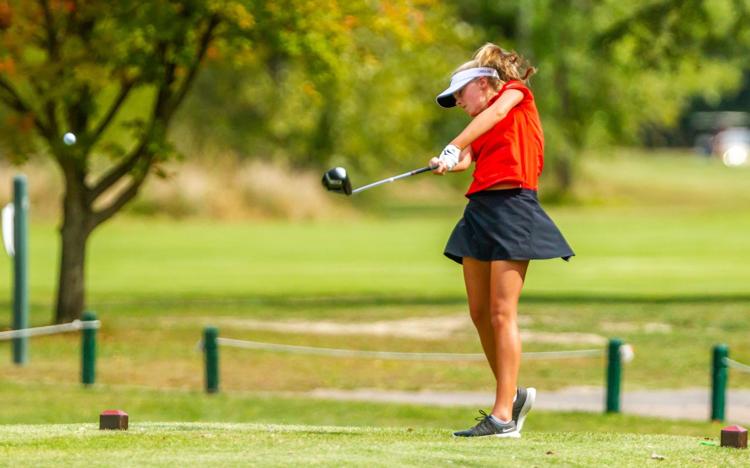 Class 2 District 1 girls golf tournament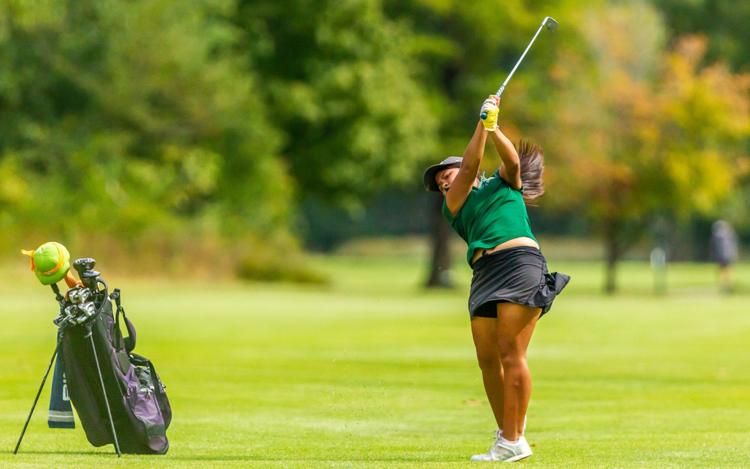 Class 2 District 1 girls golf tournament