WILDWOOD — Moments after winning the Webster-Kirkwood Invitational in late March, Summit senior defender Cameron Crews conducted some research.
First, she scanned the postseason playoff schedule and jotted down when the state championship game would be played – May 25
Then, she located the date she and her family were scheduled to leave on vacation for Costa Rica – May 24.
Crews walked into the house and uttered three words to her parents. "Change that flight."
Crews' prognostication became a reality on Thursday.
Kaila Larocque scored four goals and Crews anchored a defense that held Lafayette to its lowest offensive output of the season as Summit defeated the previously undefeated Lancers 10-6 to advance to the Missouri Scholastic Lacrosse Association championship game for the first time in school history.
Summit (17-1) will face St. Joseph's (13-5) in the title match at 11 a.m. at John Burroughs on Saturday.
St. Joseph's survived a fierce comeback from MICDS to win 10-9 in the other semifinal on Thursday.
The win avenges the only blemish on Summit's record - an 8-7 loss to Lafayette on May 10. In that game, the Lancers controlled the draw, gaining a sizable edge in time of possession. But the draw was one of many areas where Summit made strategic adjustments for the rematch.
Summit junior Ronnie Skorcz was tremendous in the draw circle from the outset as the Falcons controlled eight of the first 10, dominating possession time and immediately putting the Lancers on their heels.
"My job is just to get the ball in the air and away from my goal," Skorcz said. "I give all the credit to my middies in the circle doing the work."
Tied 1-1, the Falcons used their advantage in the draw circle to score seven successive goals, three by Larocque. The junior attacker parked herself near the left post and quick ball movement around the perimeter gave her a chance to catch the ball with space to operate.
"The attack was looking for me when I was open and making space for me," Larocque said. "When the defense comes at me with their backer, I just wait for her to take a breath and then I go."
Lauren Metzler, Skorcz, and Caroline Hager also scored in the first 20 minutes to open up a six-goal cushion.
Lafayette (20-1) had its chances in the first half. Trailing 7-1, the Lancers had three consecutive free position shots, but came up empty each time. In all, Lafayette was 0-for-7 on free position opportunities, often shooting wide or getting caught by the fleet-footed Summit defenders.
"We normally drain those," Lafayette coach Carrie Guenzler-Heaney said. "I don't know if we were a little tired getting off the line, but they have a solid group of defenders who are quick and strong."
The Falcons took an 8-2 advantage into halftime and after Larocque scored her fourth goal to open the half, Lafayette sophomore Sophia Scheller tried to bring her team back.
Scheller scored goals 47 seconds apart to trim the deficit to 9-4, but she found little space to maneuver after that. Her dynamic teammate, 91-goal scorer Katherine Goddin, was shadowed all game by Summit defender Kaylee Smarr and was held scoreless.
"We knew that they had two or three main threats, but we practice against our team, which is very evenly spread out with our goals," Crews said. "Every defender on our team is solid, because we have to go against a strong player every day at practice."
Summit senior goalie Mya Chandler recorded eight saves as the last line of defense.
"My defense is so good at pushing the girls out and giving them awful angles to shoot at, they make my job a whole lot easier," Chandler said.
Scheller's third goal cut the gap to 10-6, but Summit continued to win 50-50 balls and make smart, accurate passes.
As the final seconds wound off the clock, Skorcz thought back to the Falcons' 9-12 record last season.
"We were such the underdogs and we came out from nowhere," Skorcz said. "I thought, 'I can not believe this group of girls is doing what we thought we could do.'"
The Summit coaching staff had originally had a berth in the final eight as a goal.
"We told the girls that they were something special and they were going to carry us places we had never been, but we didn't give them a ceiling," Summit coach David Gibson said. "They're finding their own ceiling."
Summit vs Lafayette Girls Lacrosse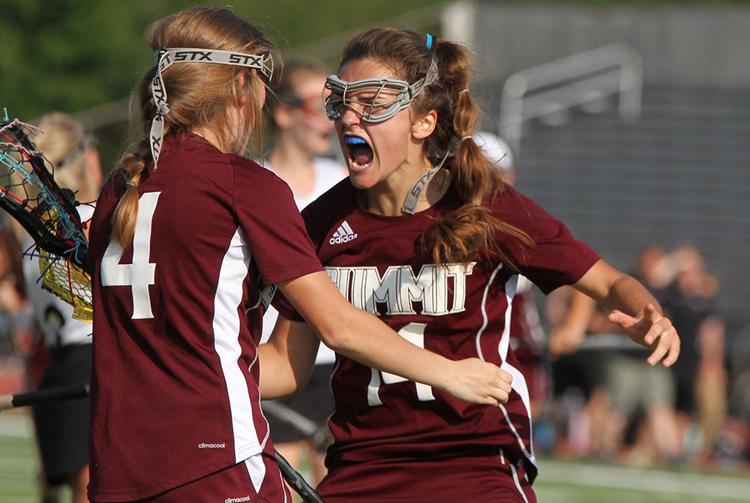 Summit vs Lafayette Girls Lacrosse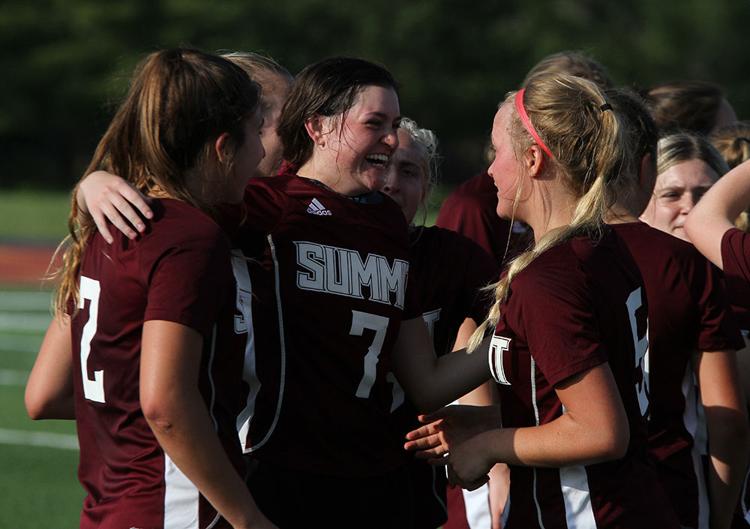 Summit vs Lafayette Girls Lacrosse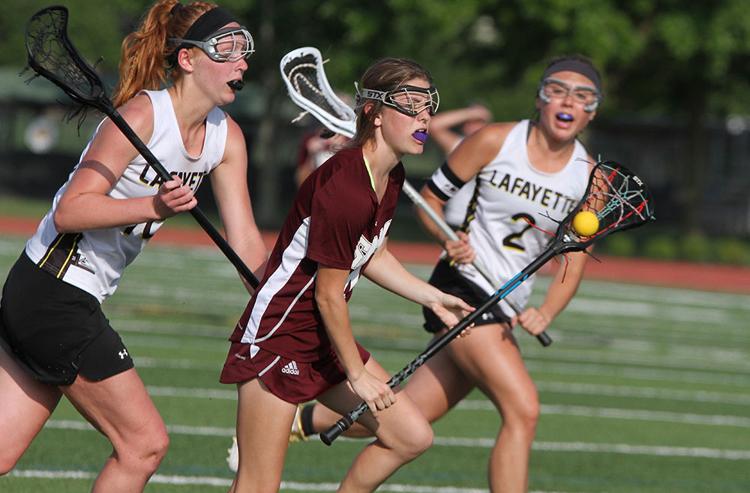 Summit vs Lafayette Girls Lacrosse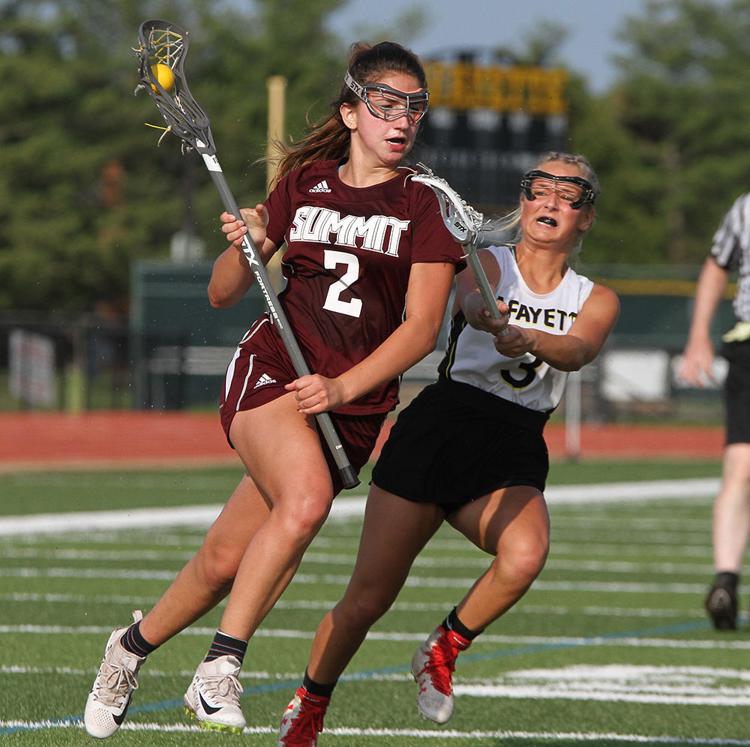 Summit vs Lafayette Girls Lacrosse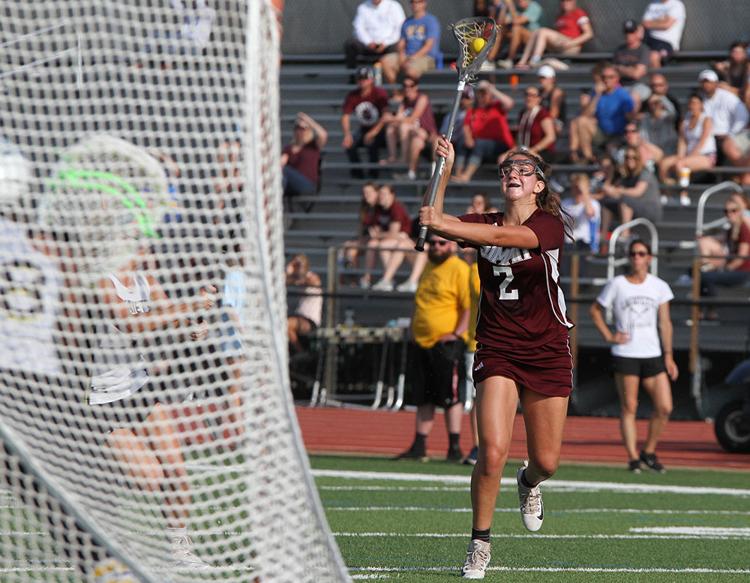 Summit vs Lafayette Girls Lacrosse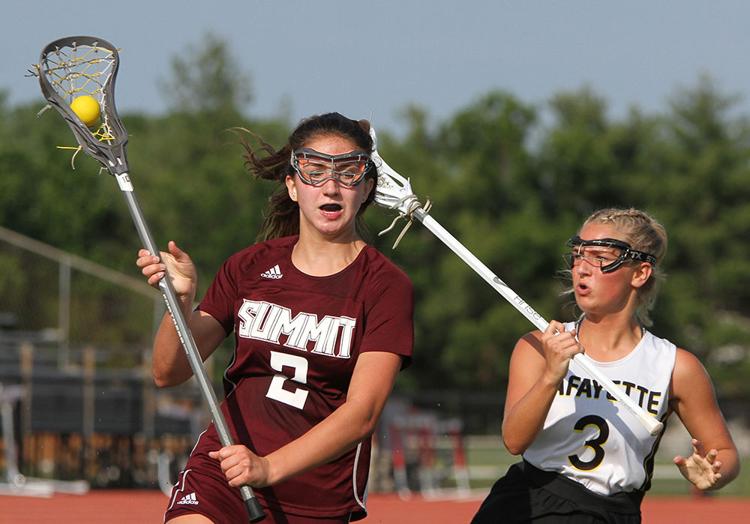 Summit vs Lafayette Girls Lacrosse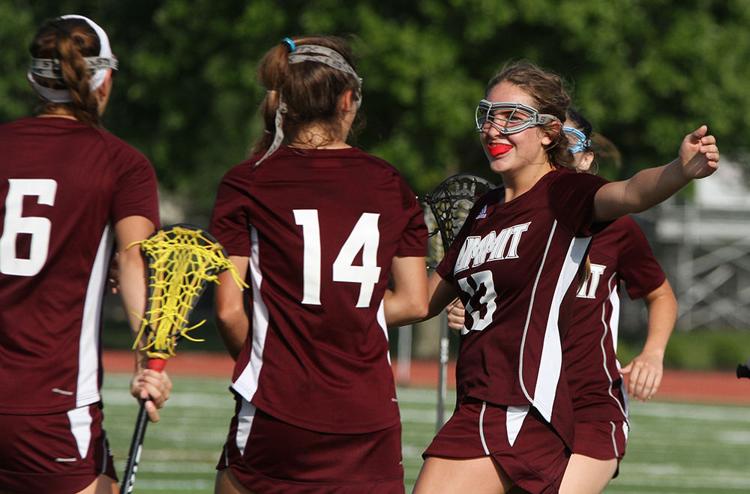 Summit vs Lafayette Girls Lacrosse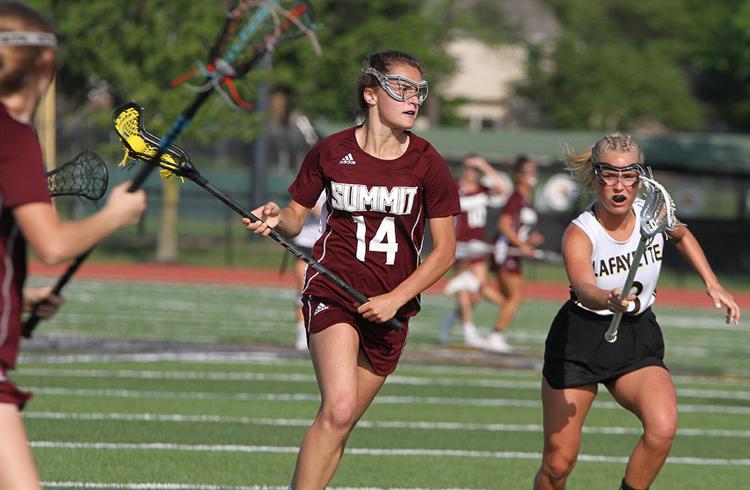 Summit vs Lafayette Girls Lacrosse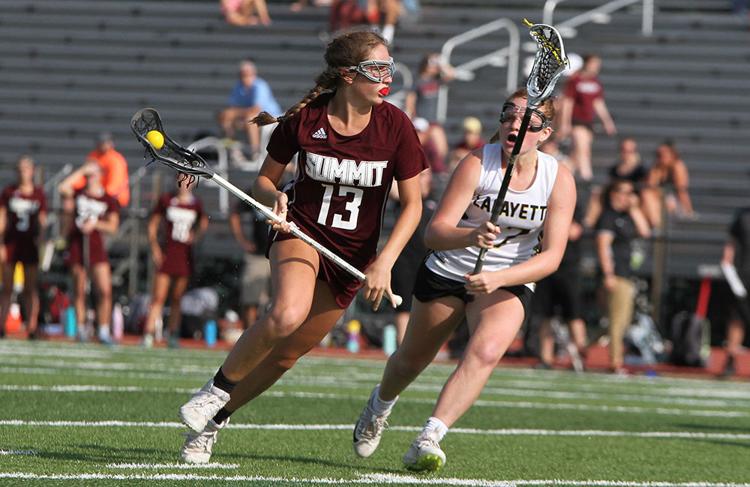 Summit vs Lafayette Girls Lacrosse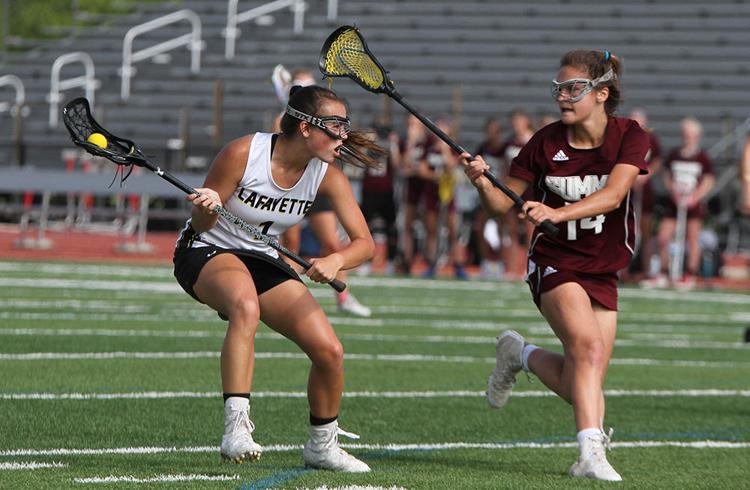 Summit vs Lafayette Girls Lacrosse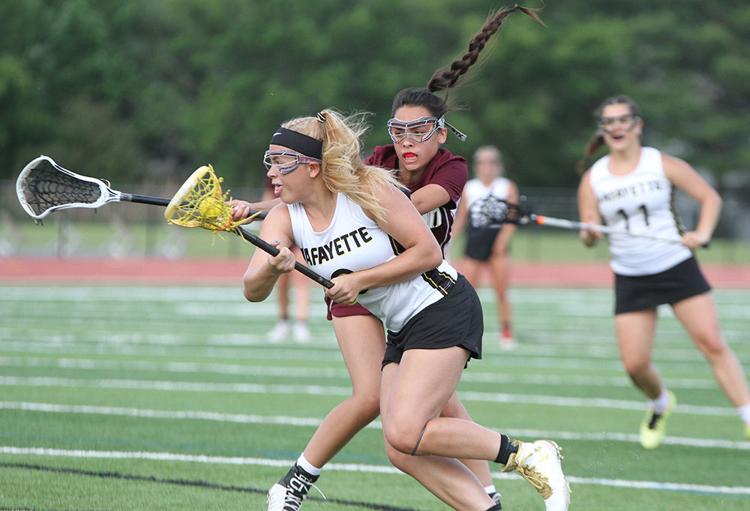 Summit vs Lafayette Girls Lacrosse