FRONTENAC • It was a duel that would have made the cast of "Hamilton" proud.
The area's two leading girls lacrosse point producers per game — Villa Duchesne sophomore Ellie Marshall and Kirkwood senior Cate Camenzind — went toe to toe Thursday at Condie Field, and when the smoke cleared, the two had combined for 15 goals.
But Marshall and senior Maria Adamitis each scored twice in the final seven minutes to break a tie and give the Saints a 15-12 win over the Pioneers, avenging the loss that bounced them from the playoffs a year ago.
The fireworks started immediately, as Marshall scored 48 seconds into the game, then added another four minutes later. It was a much-needed fast start for Villa Duchesne after being handled easily by Cor Jesu and John Burroughs in its previous two games.
"We've been kind of down, and it was really good for us to lift it back up, come back as a team, and figure some things out," Marshall said.
Camenzind scored the next two goals to tie the score, setting the stage for a back-and-forth display of tremendous skill between the two.
Face-guarded in every game this year, Camenzind often heard the word "crash" screamed by the Villa players as she began to move toward the net, as all seven Saints' defenders converged on her. It is a defensive strategy the Kirkwood senior has learned to adjust to over time.
"The first time you get face-guarded, it's really easy to get down on yourself because you think that, with someone that close to you, you're not able to move around," Camenzind said. "I just think about exaggerating the skills I already have, getting the first step, and making sure my teammates can still use me as an option."
Marshall scored five first half goals, Camenzind scored four, including a lightning-quick spin move with 28 seconds to play in the half. But a goal by Meg Grewe with just eight seconds remaining in the half gave Villa Duchesne an 8-5 halftime advantage.
Grewe, who entered the game with seven goals, scored three times Thursday, including one 32 seconds into the second half on a feed from Grace Billhartz. The goal foreshadowed the scoring contributions of players other than Marshall in the second half.
"We've come off two tough losses, and (in practice) we worked solely on passing the ball, protecting it on offense, and crashing on defense," Villa Duchesne coach Sydney Tomaso said. "I thought everything we worked on the past couple days really translated into the game today."
Kirkwood (5-7) faced a four-goal deficit when Camenzind and senior Clare Gippo used their creativity to even the score. Camenzind scored first by turning the stick to left-handed, then scored moments later by unleashing a series of head fakes to outmaneuver Villa goalie Emily Lovett.
Gippo used her quickness and cutting ability to slice through the defense, finishing passes from Bridie Molen and Camenzind, and tying the score at 11-11.
But whereas Camenzind was scoring on low shots, Marshall was aiming top shelf. She surfaced from behind the net to fire a shot past the ear of Kirkwood goalie Gretchen Kuhn. Then, she flung her eighth goal of the game just under the crossbar from the other side moments later.
Camenzind cut the lead to 13-12 on a free position shot, her seventh goal of the game, but Adamitis didn't let the Pioneers inch closer, scoring twice in the final four minutes on assists from Marshall and Talbott Martin.
"Once Kirkwood started putting on the pressure and doubling the ball, my teammates realized that someone was going to be open," Adamitis said. "I was able to backdoor, they saw me open, and it just worked out."
Villa Duchesne (4-5) had blown big leads in the past, and Tomaso, who recalled a game when her team coughed up a 10-goal advantage, was thrilled with the way the Saints finished.
"We've been known to sit back a little once we get comfortable, so our motto is that we always play like we're down by one, and it really came through for us today," Tomaso said.
Villa Duchesne 15, Kirkwood 12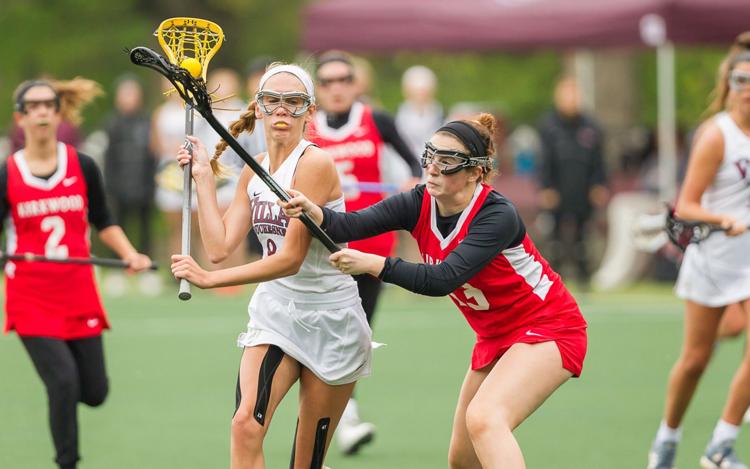 Villa Duchesne 15, Kirkwood 12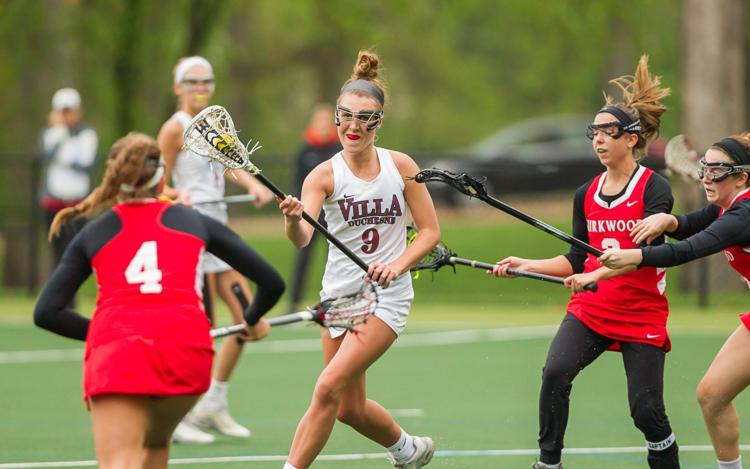 Villa Duchesne 15, Kirkwood 12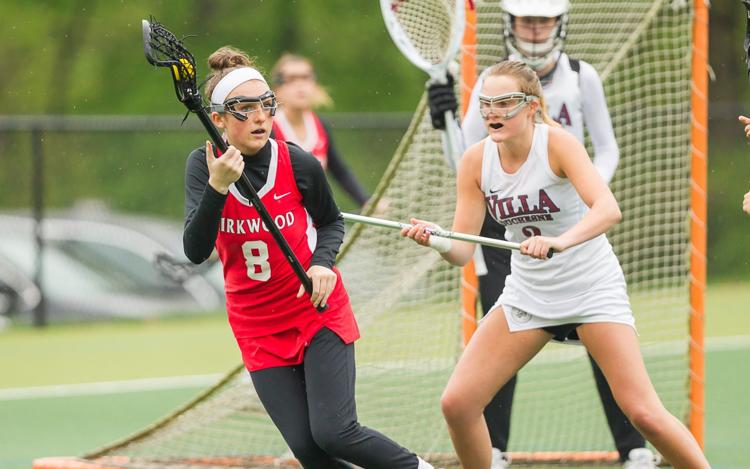 Villa Duchesne 15, Kirkwood 12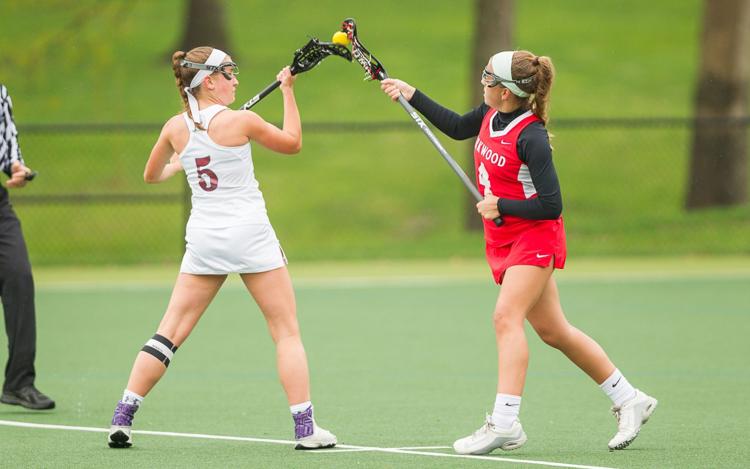 Villa Duchesne 15, Kirkwood 12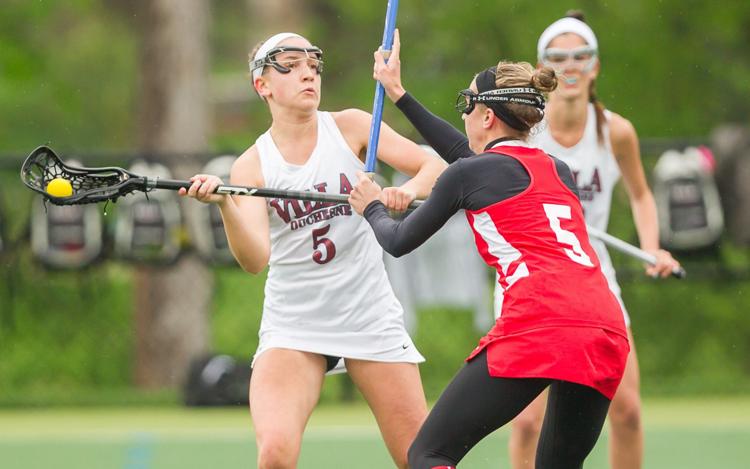 Villa Duchesne 15, Kirkwood 12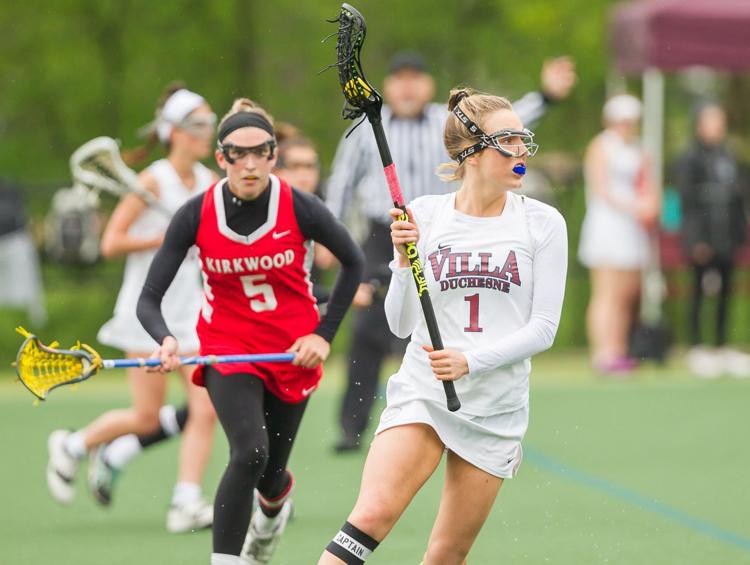 Villa Duchesne 15, Kirkwood 12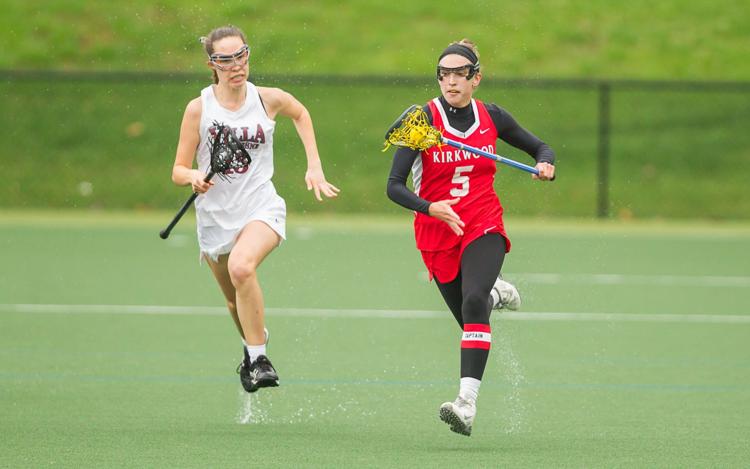 Villa Duchesne 15, Kirkwood 12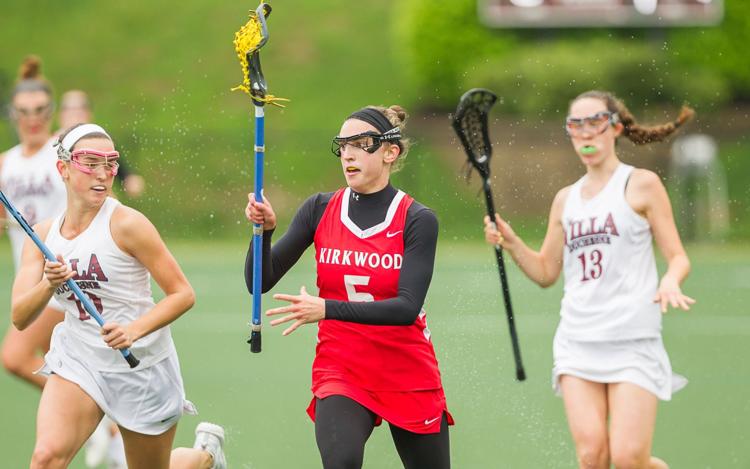 Villa Duchesne 15, Kirkwood 12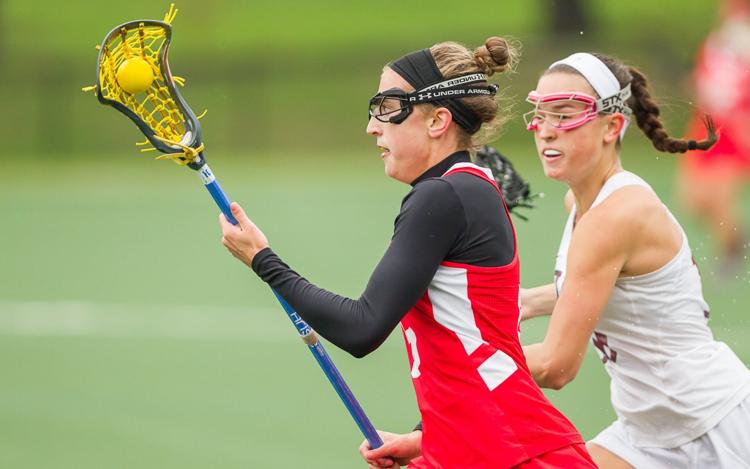 Villa Duchesne 15, Kirkwood 12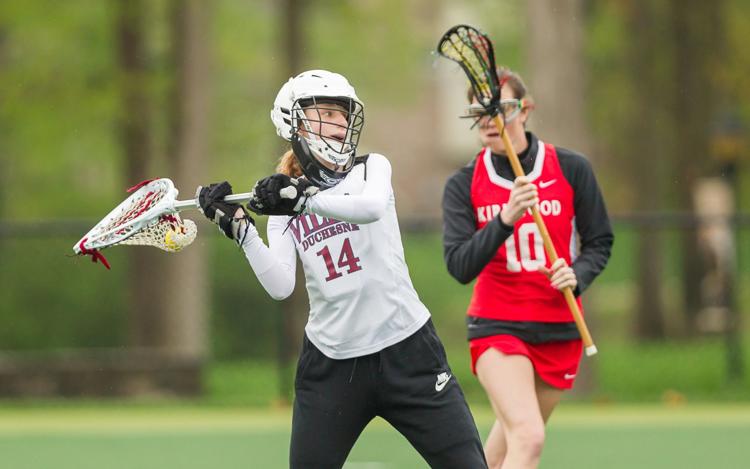 Villa Duchesne 15, Kirkwood 12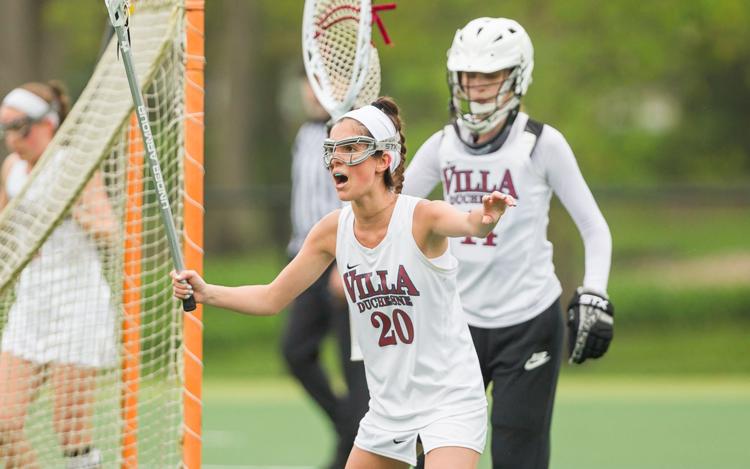 Villa Duchesne 15, Kirkwood 12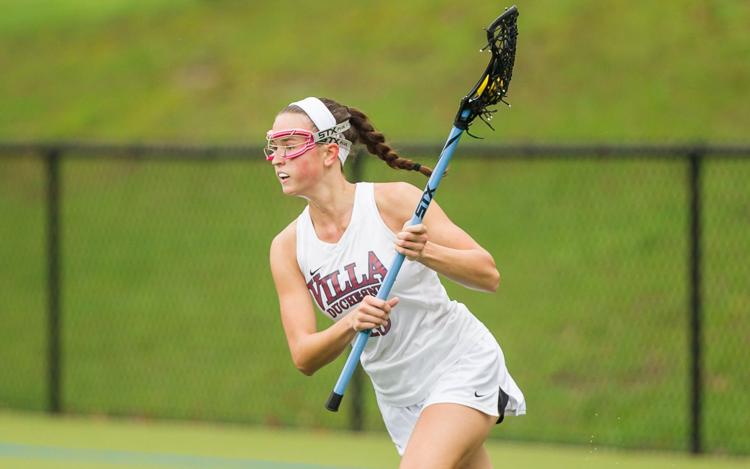 Villa Duchesne 15, Kirkwood 12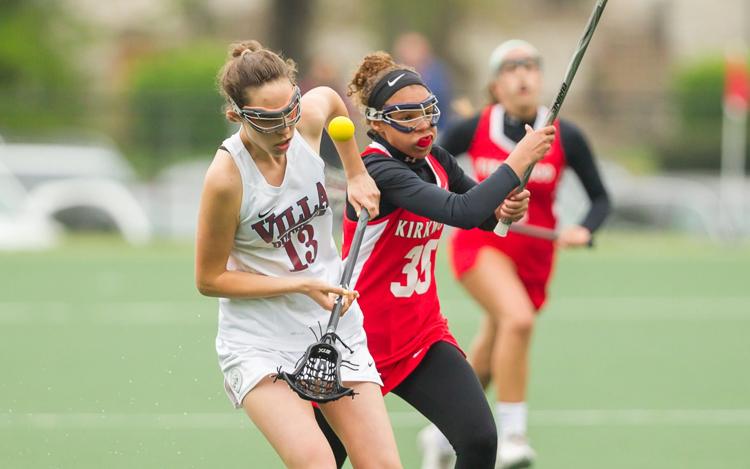 Villa Duchesne 15, Kirkwood 12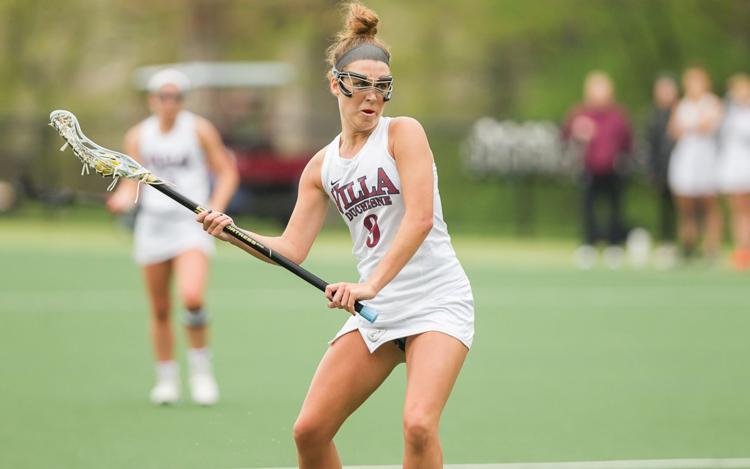 Villa Duchesne 15, Kirkwood 12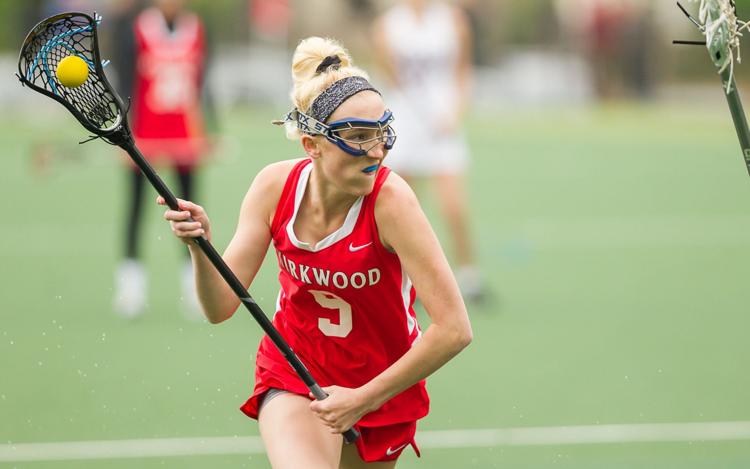 Villa Duchesne 15, Kirkwood 12