Emiko Pope can speak three languages fluently.
The recent John Burroughs School graduate has never gotten anything other than an A grade on her report card. She will attend college at the prestigious Massachusetts Institute of Technology after passing on offers from Johns Hopkins, Washington University in St. Louis and a host of Ivy League schools.
Yet one of the smartest students in the country can't figure out how to get from Point A to Point B.
Yes, Pope struggles at even the simplest of directions.
"I can get lost going to a place I've been 50 times," she said. "Directions are a part of my brain that just doesn't work right."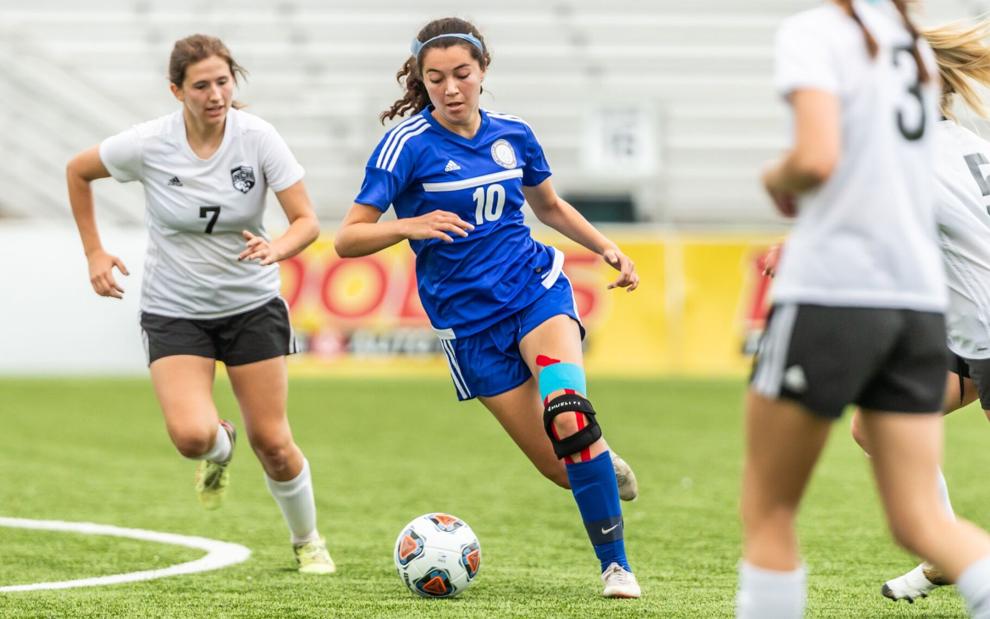 Every other facet of her fact-filled cranium works in amazing fashion.
Pope, who recorded a 35 on her ACT test, also is gifted on the soccer pitch.
The rock-ribbed defender/midfielder helped the Bombers to their first state championship in 18 years by anchoring a back line that was basically impenetrable.
Upon graduation, she joined the Fire & Ice Soccer Club of the Women's Premier Soccer League. There, she's been holding her own against opponents, some of whom are 10 years older, as well as some coming off impressive four-year careers at NCAA Division I schools.
For John Burroughs, Pope had six goals and nine assists. She recorded a shootout goal June 3 in a 3-2 penalty-kicks win over St. Michael the Archangel in the Class 1 state championship match.
And she continues to sharpen her skills this summer with Fire & Ice before moving on to MIT in Cambridge, Massachusetts, where she will be tested academically at one of the finer schools in the nation.
As long as she can find the place.
"We joke that we could drive her a couple blocks, let her out, and she couldn't find her way home," said her mother, Eriko. "She'd end up standing at another corner, lost."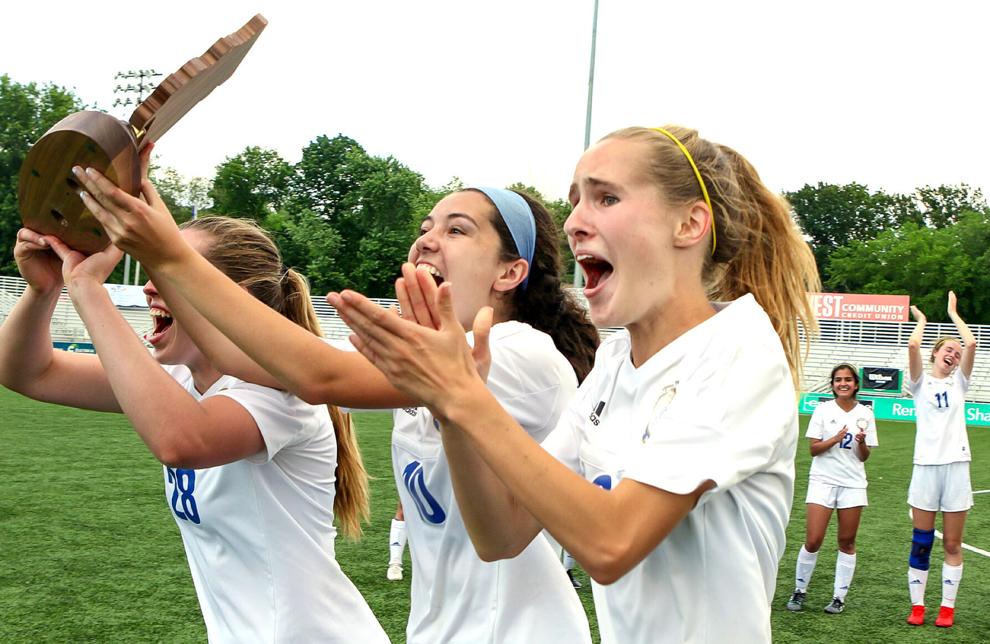 Despite help, Emiko still struggles getting to and from places. Even with the help of a GPS tracker.
"Siri is my friend," Pope said. "But even sometimes that doesn't help."
Those close to Pope simply laugh at her struggles.
"People keep asking me, 'How are you lacking this common sense?' I have no answer," Pope said. "It's just the way I am. I guess the part of my brain that must be missing for directions, someone took it out and put it in the math area."
Eriko even was worried when her daughter took the ACT.
"I was just hoping she wouldn't get lost and get there late," Eriko said.
Pope is super-talented across the board. She has written, produced and performed three songs, including one she performed at John Burroughs' recent high school graduation ceremonies.
Before moving on to college, Pope is serving as an intern at the Siteman Cancer Center at Washington University.
Plus, she is the lead singer in a band called Noise Complaint.
The 5-foot-7 Pope parlays her amazing IQ into success on the pitch, as well.
"I've been told that I make decisions that might be different than what other people see," Pope said. "I'm able to think through my game."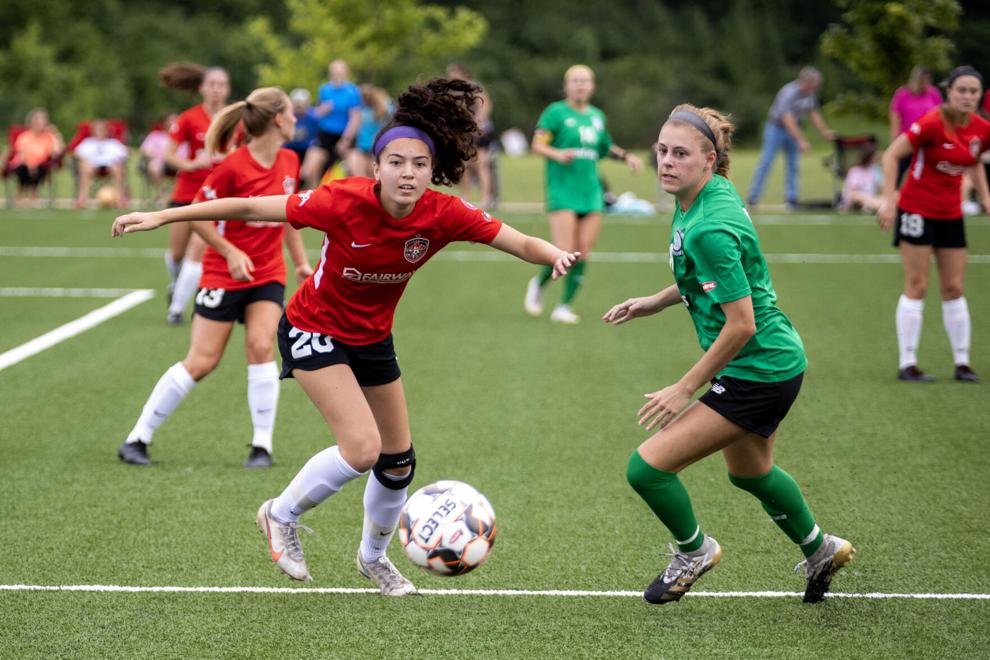 Pope moved into the Fire & Ice starting lineup after a few matches coming off the bench.
She made an immediate impact for a team that has compiled a 5-3-1 record heading into its final three matches of the summer season.
"You can tell her intelligence shows on the field," said Fire & Ice goalkeeper Bailey Redden, a Belleville West graduate who plays at Southeast Missouri State. "You can count on her to make the right plays. She's like a ball of energy and she's not afraid to compete out there — even though it's against older players."
Fire & Ice coach Lindsay Eversmeyer tagged Pope with the nickname "Smarty Pants."
Like Redden, Eversmeyer has been impressed with Pope's ability to handle play at a newer and higher level.
"It takes a special type of player to do what she's doing," Eversmeyer said. "Not only is she technically sound, but she reads the game really well. She's calm on the ball and makes good decisions distributing."
Pope, who was selected as the Class 1 player of the year by the Missouri High School Soccer Coaches Association, is aware soccer is just a small part of her life. She expects to use her smarts toward a career in high-level academia. Right now, she is not sure which direction she would like to head.
But she is not ready to give up soccer just yet.
"It's still important to me," Pope said. "It might sound simple, but it makes me happy. I have a passion for it."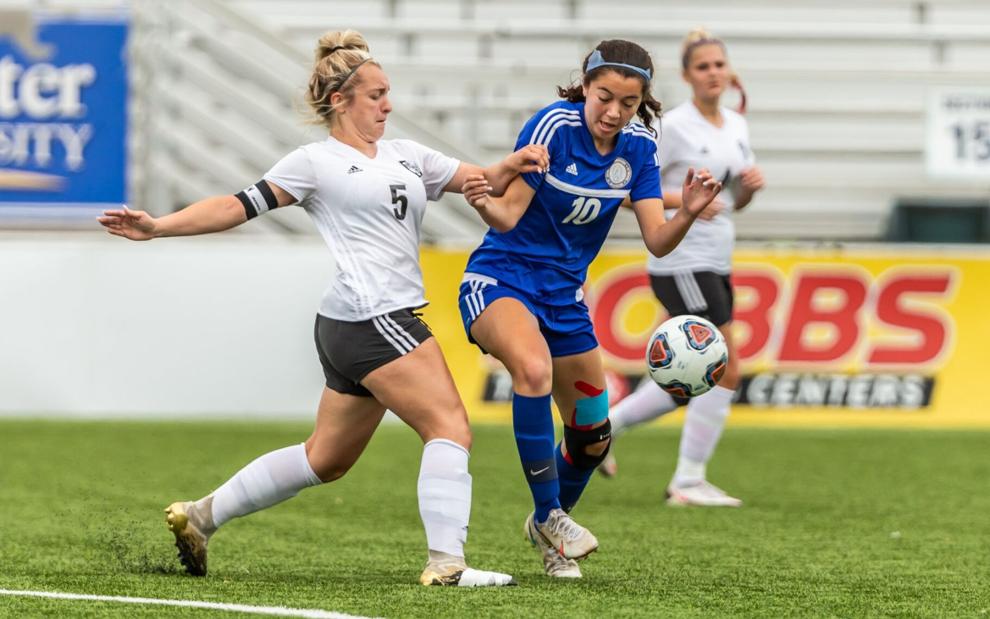 Pope remains a typical teenager. Although she has read more than 900 books, she still enjoys hanging out with her friends.
Eriko and her husband Anthony knew early on that their daughter had the makings of a genius. Emiko began mastering complex math problems in first grade.
"She was always quite curious about everything," Eriko said. "That made her work hard to find out more about things. She just loves learning."
The proud parents are just as pleased with Emiko's progress on the soccer field.
"It's just another aspect of her life that's important to her," Eriko said.
Emiko will finish out the season with Fire & Ice before heading to college.
Fire & Ice will play its final two home games this weekend at Althoff. It faces the Cincinnati Sirens at 7 p.m. Saturday before taking on Lady Victory FC of Westfield, Indiana, at 2 p.m. Sunday.
Pope is excited to tackle another set of challenges to be met and conquered.
"It's going to be a major step," Emiko said. "And I can't wait. I feel like I'm ready for it."