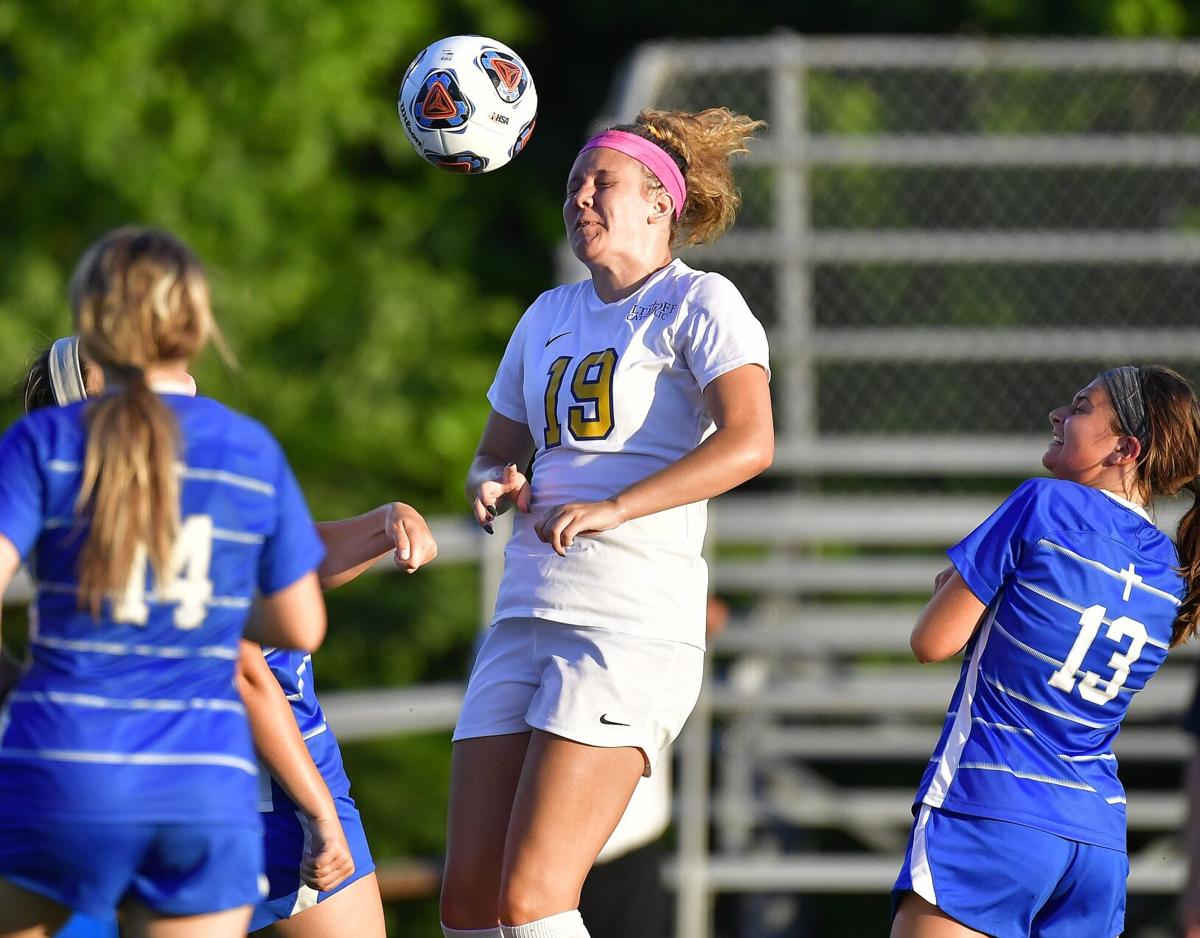 COLUMBIA, Ill. — Alton Marquette throttled high-scoring Althoff junior Regan Moody, but one of Moody's younger teammates stepped up.
Sophomore Emma Tell scored two goals Tuesday, including the game-winner, as the Crusaders nipped Marquette 3-2 in the Class 1A Columbia Super-Sectional, earning a berth in the state tournament.
Althoff (20-2), which also defeated Marquette 3-2 on May 13, will meet Wheaton Academy (18-4) in the semifinals at 11 a.m. Friday at Hoffman Estates High School.
"It's pretty cool," said Tell, a 5-foot-4 midfielder who boosted her season goal-scoring total to seven. "I just went out there and did my thing. The whole team did our thing. We fought to the end. We had energy and momentum from Friday night. It helped a lot."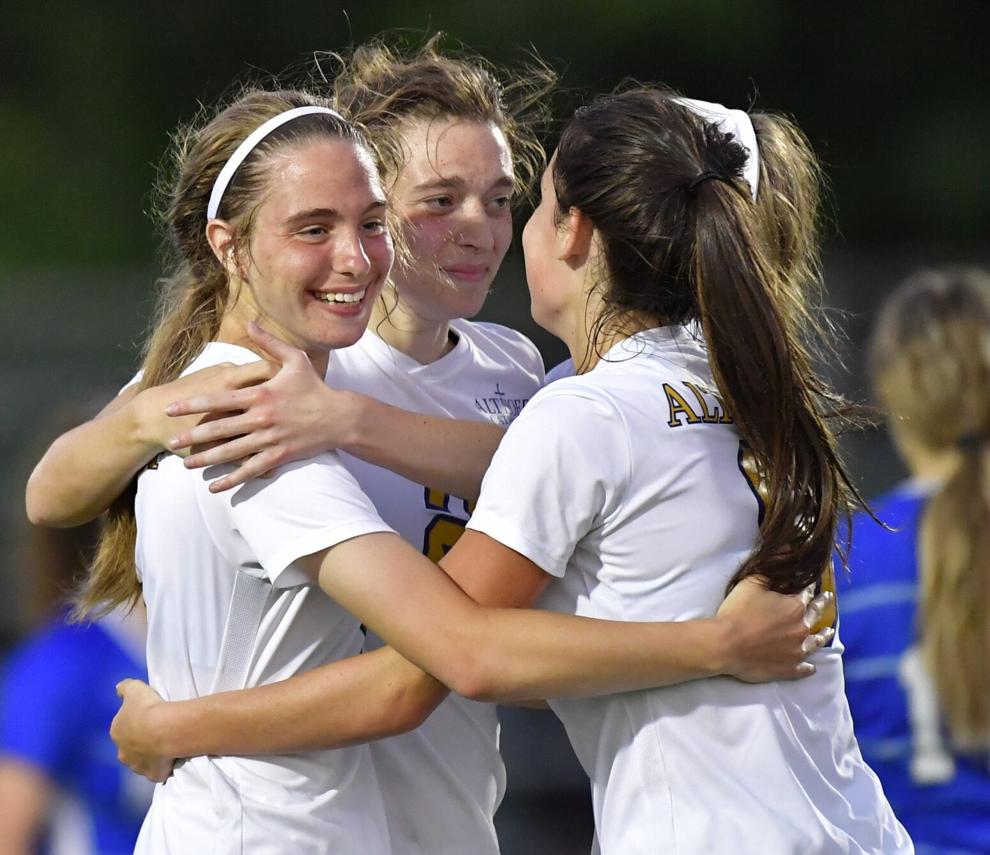 The Crusaders were coming off a wild 5-4 victory over Columbia on Friday in the championship game of the Pinckneyville Sectional at Althoff. They rallied from a 2-0 deficit in that game as Moody scored four goals.
Moody was dangerous in the early stages against Marquette, but the Explorers (13-7-1) kept her off the board. Still, Moody made an impact.
With the game tied 2-2, Moody took a pass on the right flank from junior Kylie Petroski. Moody's blistering shot from close range caromed off the hands of Marquette sophomore goalie Hanna Marshall and rolled to Tell, who finished easily into an open net in the 69th minute.
"I just tapped it in after it hit off the goalie," Tell said. "I just had to hit it."
The trip to state will be the fifth for Crusaders coach Juergen Huettner. Althoff won the Class 2A title in 2010, placed second in Class AA in 2008 and finished third in Class A in 2005 and Class 1A in 2018.
"It doesn't get old," Huettner said. "You have different teams, different times. Going to state, with this game right here, you play for that. The players only get to do it every so often. This is my fifth time. You know how it feels. It's exciting. You like the feeling. That's why you coach."
Althoff has won 10 in a row. Its only losses this season are to Triad and O'Fallon. Triad will represent the Metro East in the Class 2A state tournament, while O'Fallon is at the state tourney in Class 3A.
Marquette coach Brian Hoener complimented Althoff for being multi-dimensional.
"Althoff's a great team, and that's what great teams do — respond," Hoener said. "They're dangerous when they go forward. They've got multiple girls who can be goal-scorers. I think that showed tonight.
"Moody didn't score, but they've still got Petroski, they've still got (Tori) Calvert, they've still got (Julia) O'Neill. Yeah, it's great keeping (Moody) off the scoreboard, but that's what makes them so dangerous. They have other players who can step in and make plays."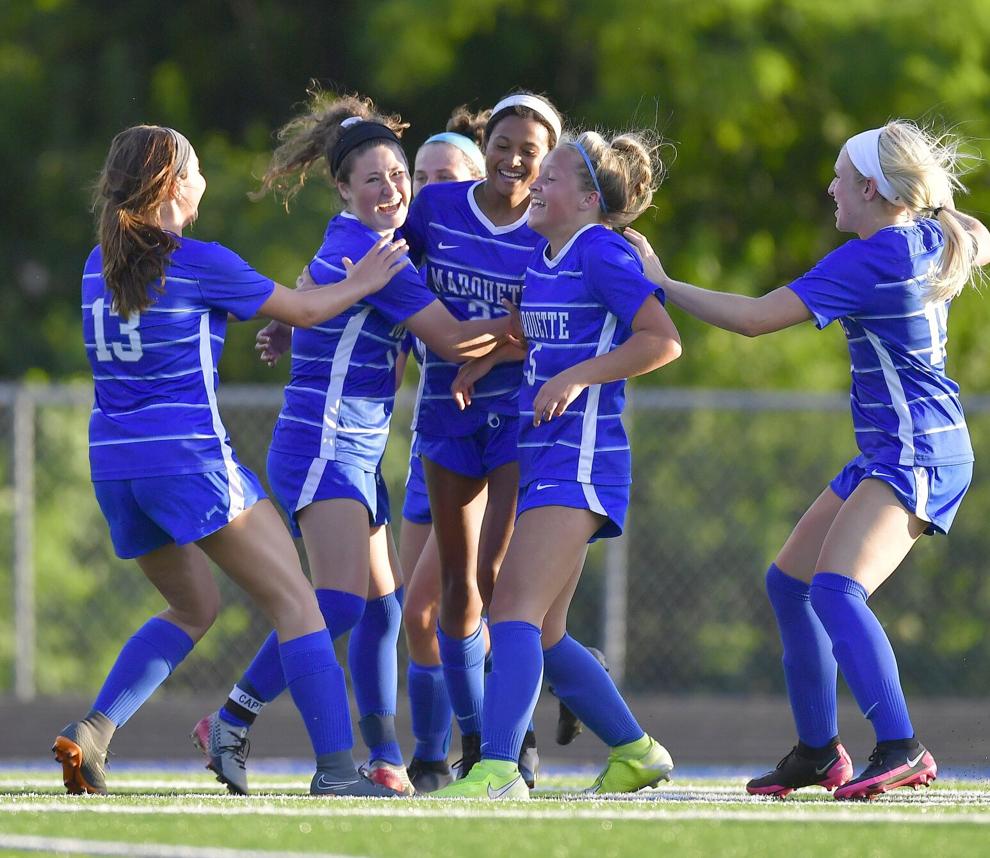 Althoff peppered Marshall with shots in the first 25 minutes, with Moody and Calvert posing constant threats. The Crusaders broke through at 25:55 when Petroski played the ball into space ahead of Tell, who beat Marshall to the ball and scored to make it 1-0.
Tell called the goal "lucky."
"It was just a little tap-in," she said. "I got lucky on that one, following the ball up. That was cool."
Marquette, however, claimed momentum and tied the score at 1 on a goal by sophomore Aela Scruggs at 31:03. The goal was set up when Scruggs blocked a clearing attempt by freshman Bree Birdsong, gained possession and rolled in a shot from 20 yards out.
Marshall was starting in goal for senior Josie Keller, who was issued a red card in Marquette's sectional-championship victory Friday over Roxana. Marshall played well, and kept the game tied when she knocked away a shot from Petroski in the 34th minute.
The Explorers grabbed a 2-1 lead at 52:48 when senior Madelyn Smith drove the middle of the field and passed left to trailing Clare Antrainer.
A sophomore, Antrainer lofted the ball over Althoff freshman keeper Anna Brewer and into the far side of the goal.
The lead didn't last long. Petroski tied the game at 2 at 55:22, converting a header in the box on a corner kick from Calvert. Tell converted her second goal of the game a little over 13 minutes later.
"It'll be awesome," Tell said of state. "We've been ready for it."
Class 1A Columbia Super-Sectional: Althoff 3, Alton Marquette 2
Althoff vs Alton Marquette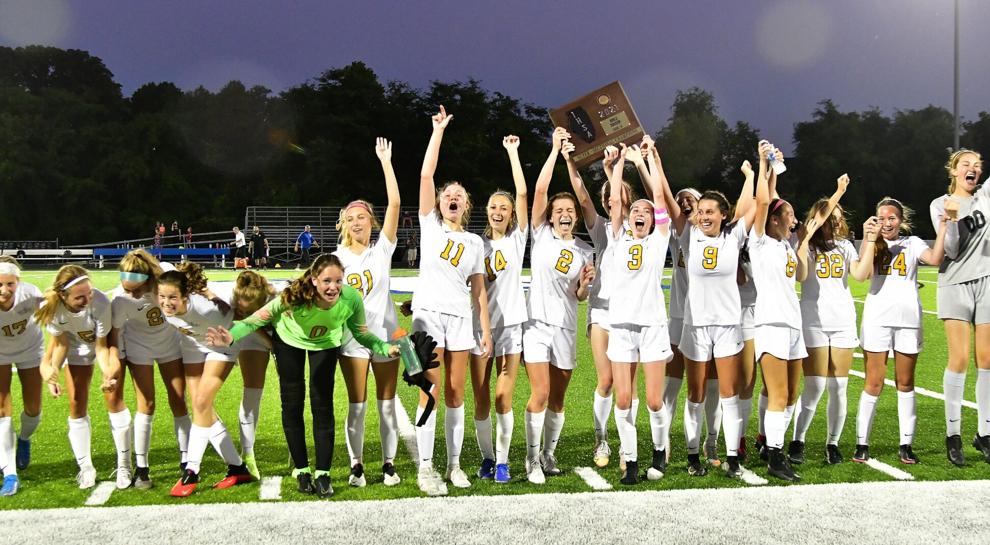 Althoff vs Alton Marquette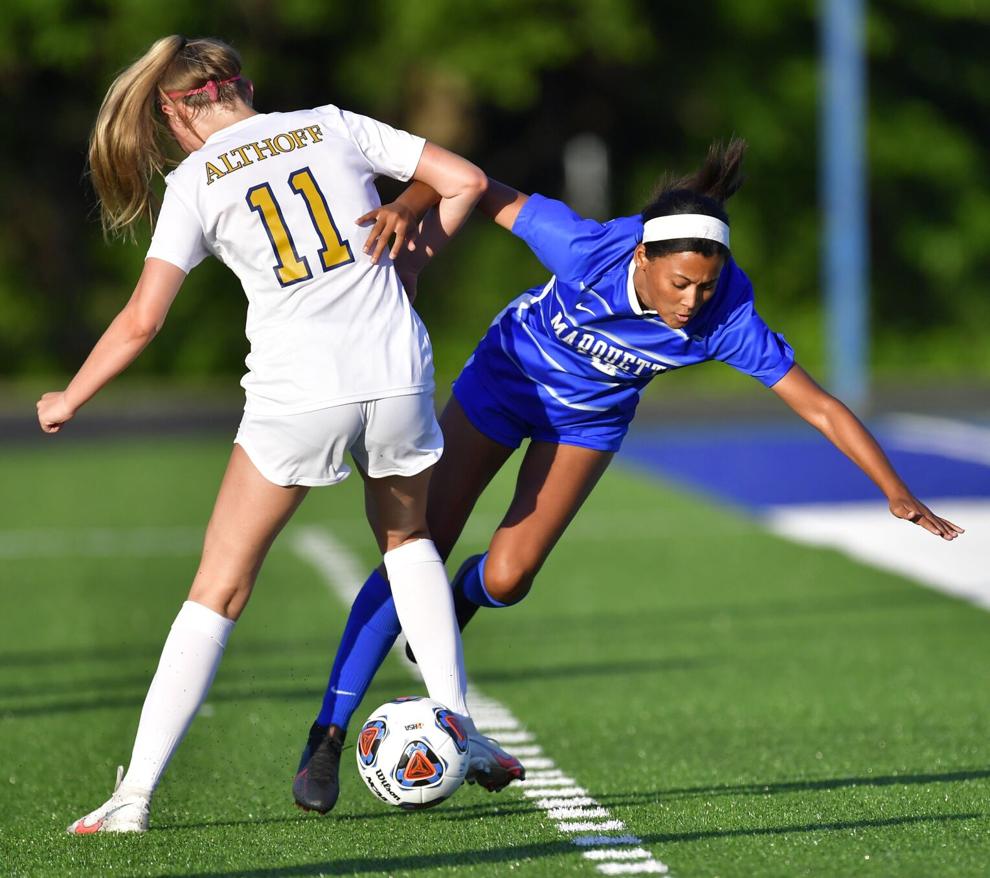 Althoff vs Alton Marquette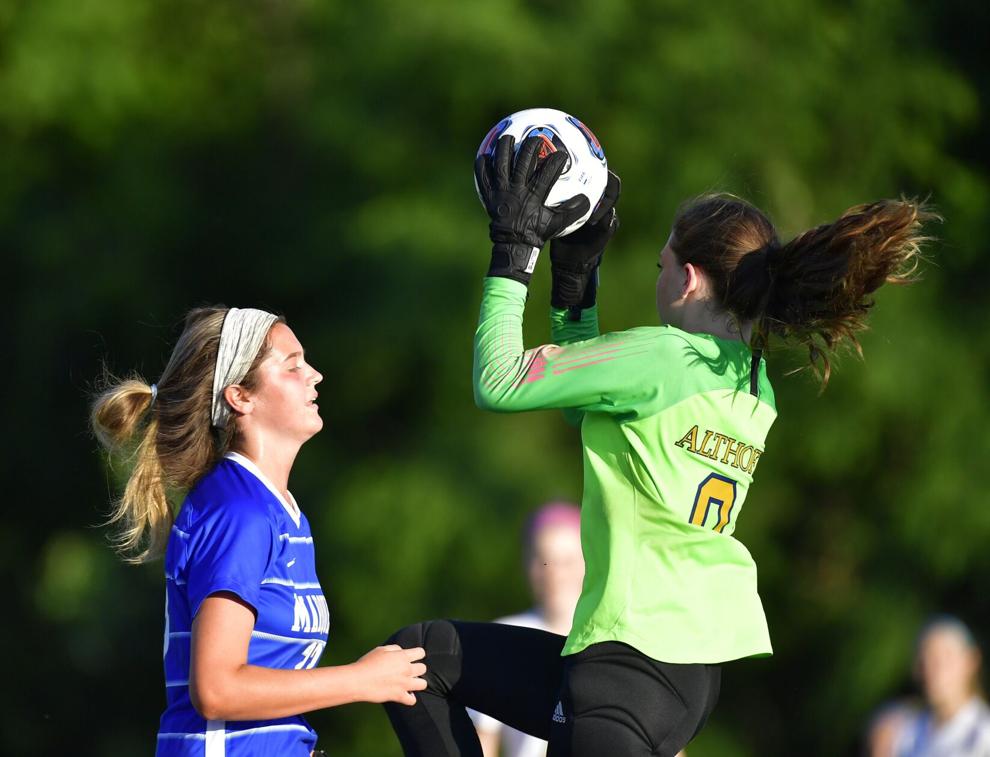 Althoff vs Alton Marquette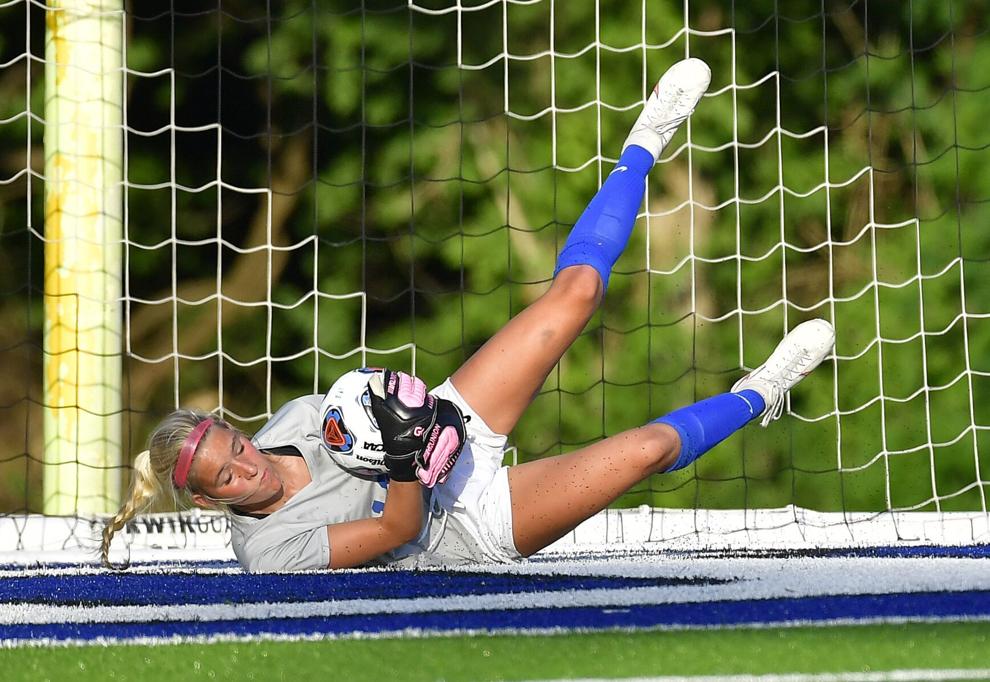 Althoff vs Alton Marquette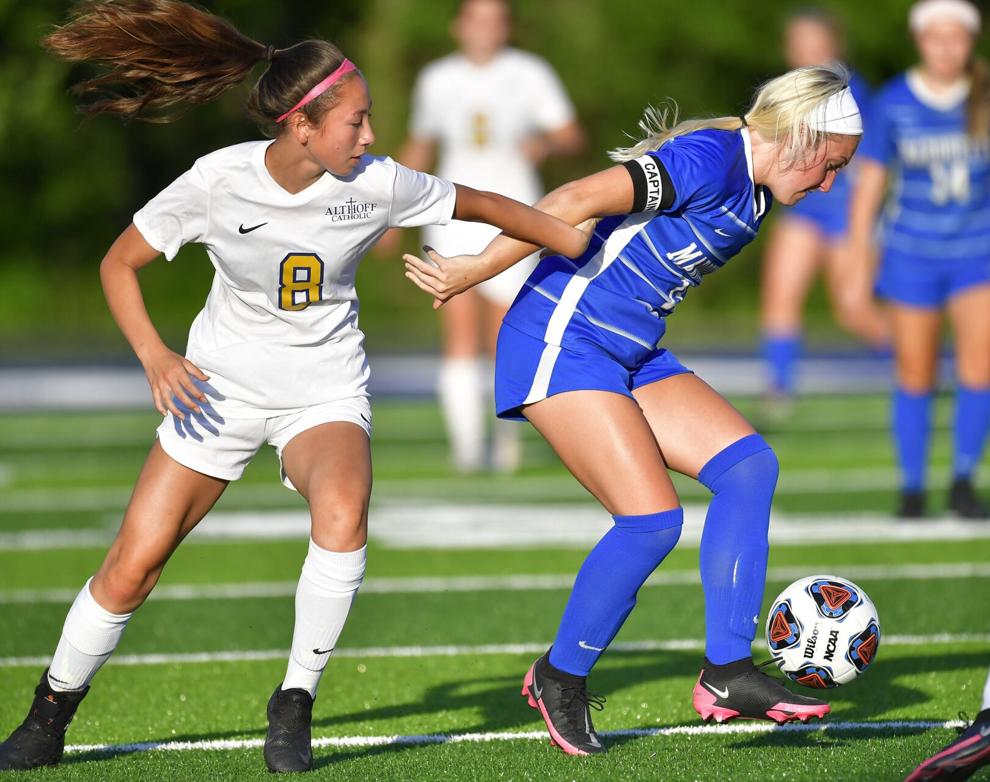 Althoff vs Alton Marquette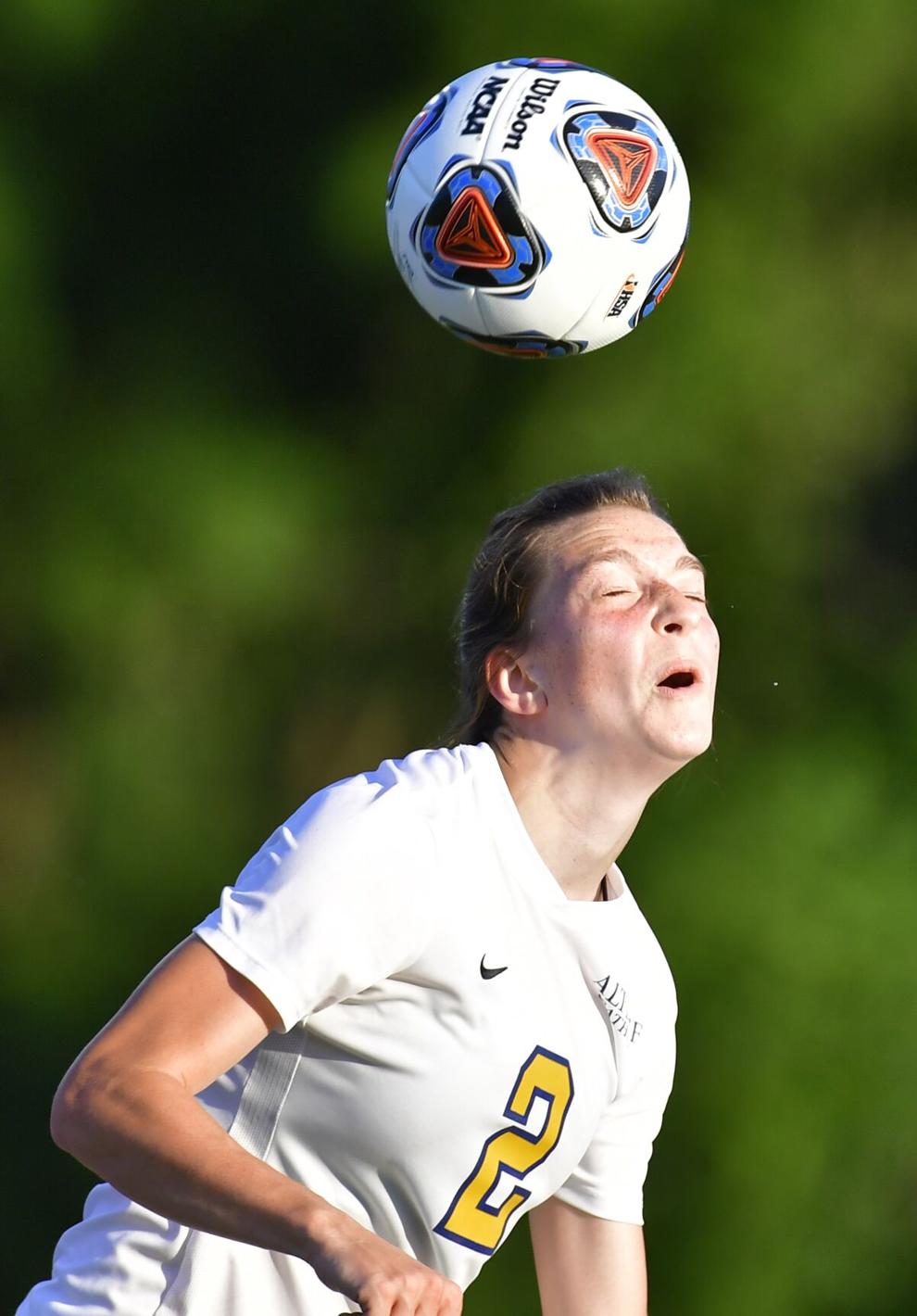 Althoff vs Alton Marquette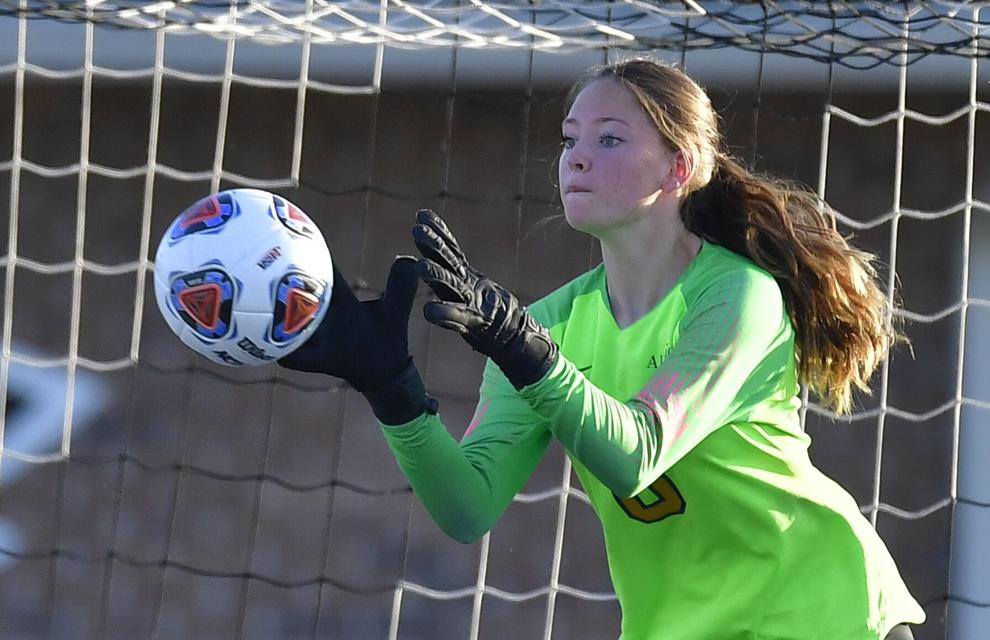 Althoff vs Alton Marquette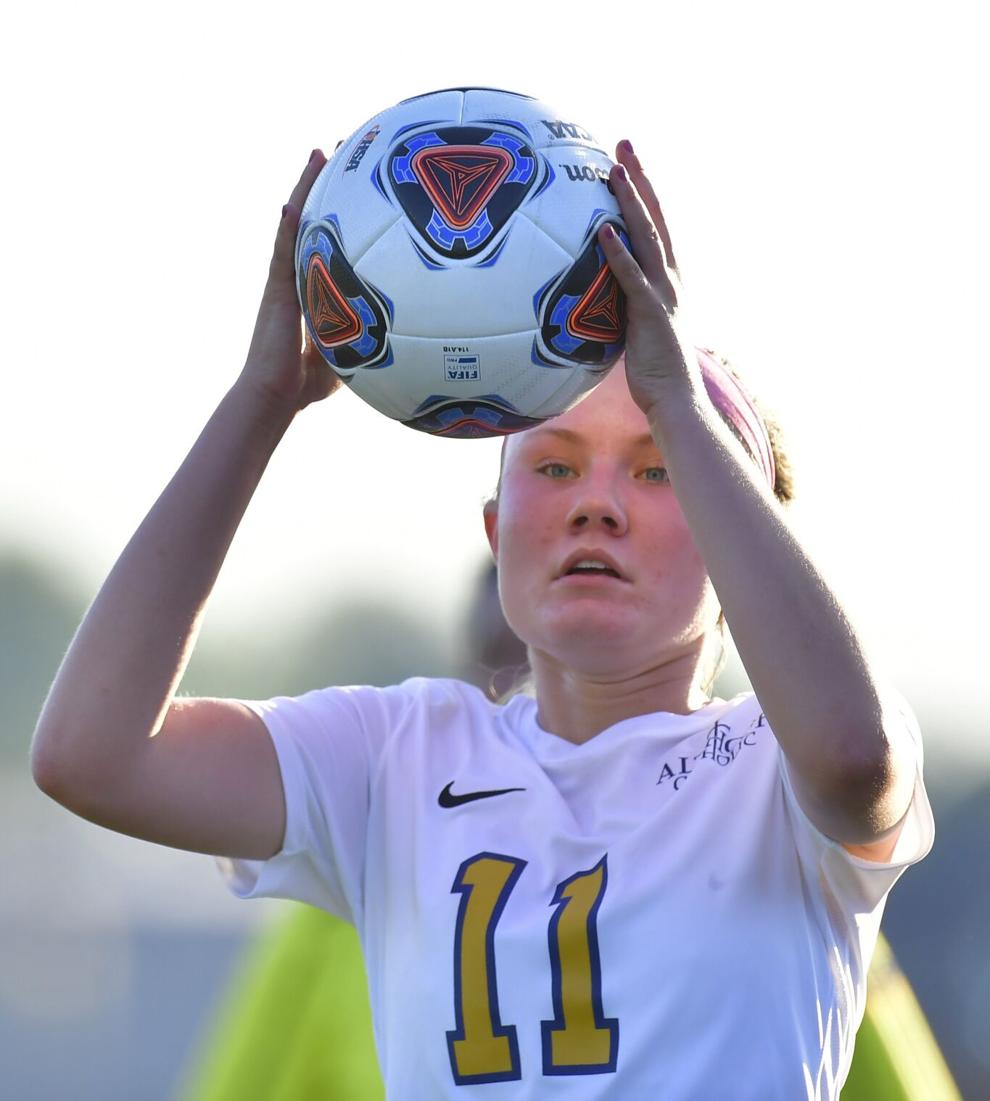 Althoff vs Alton Marquette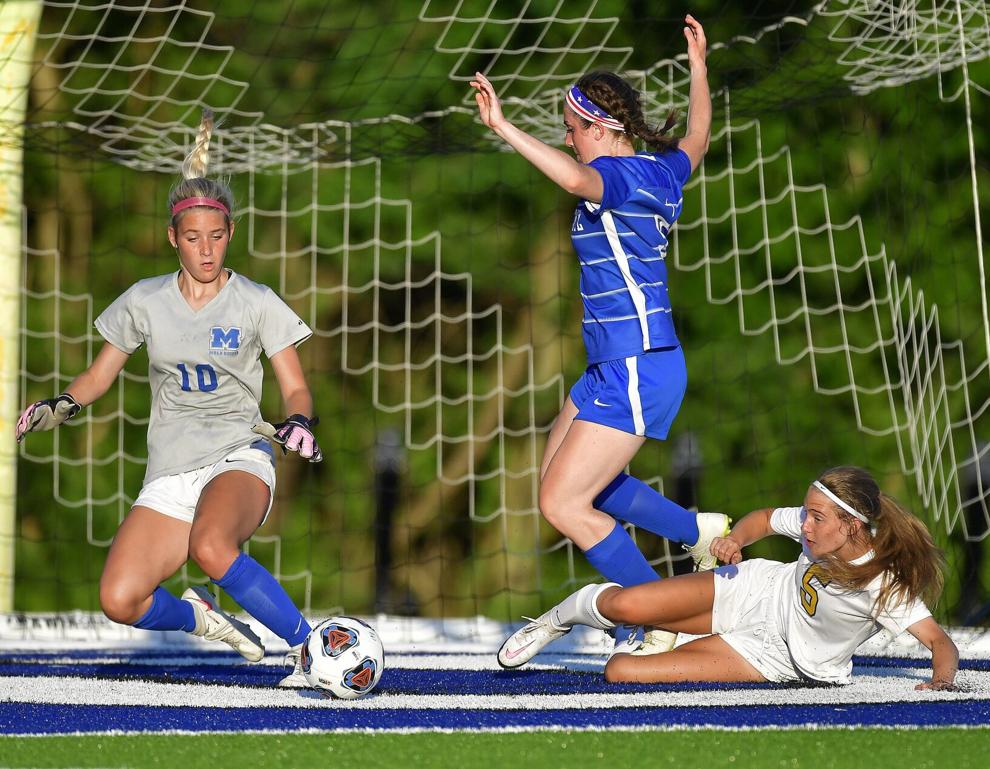 Althoff vs Alton Marquette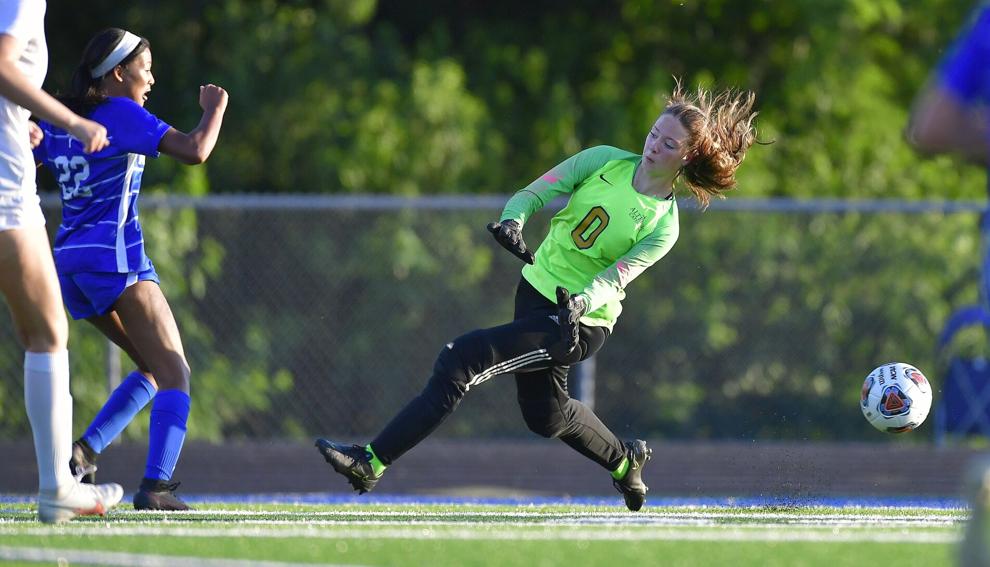 Althoff vs Alton Marquette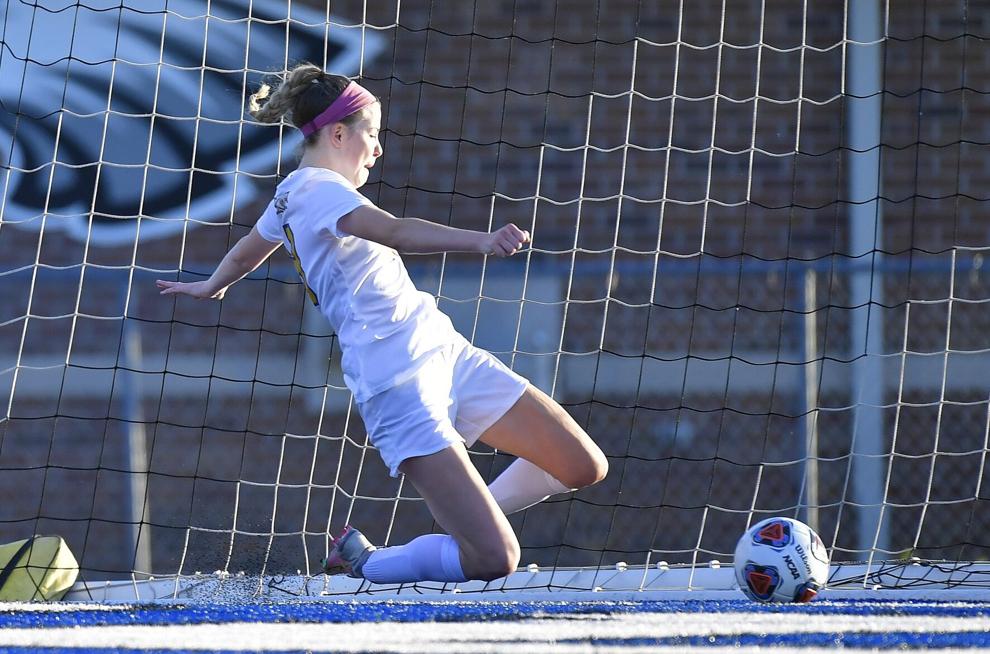 Althoff vs Alton Marquette
Althoff vs Alton Marquette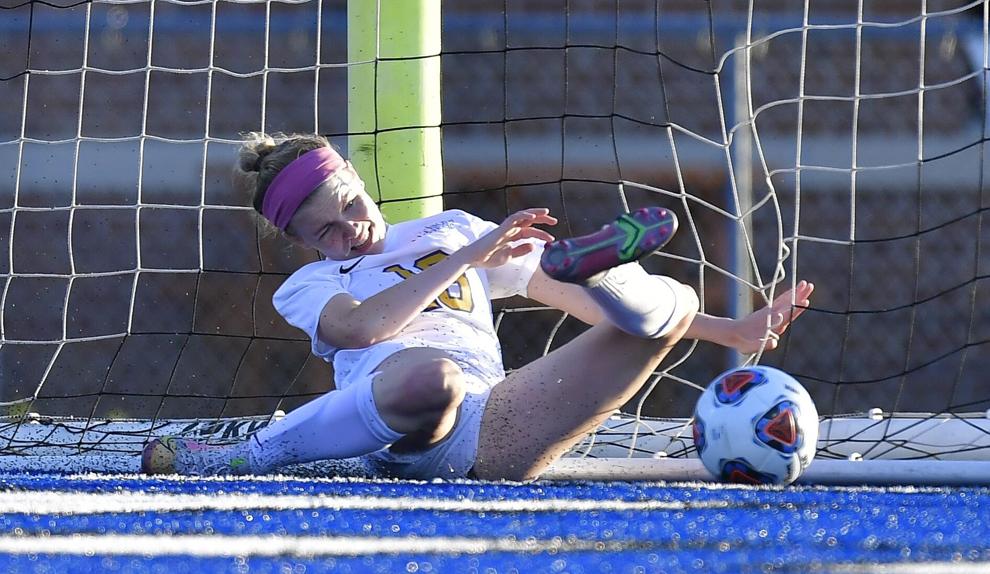 Althoff vs Alton Marquette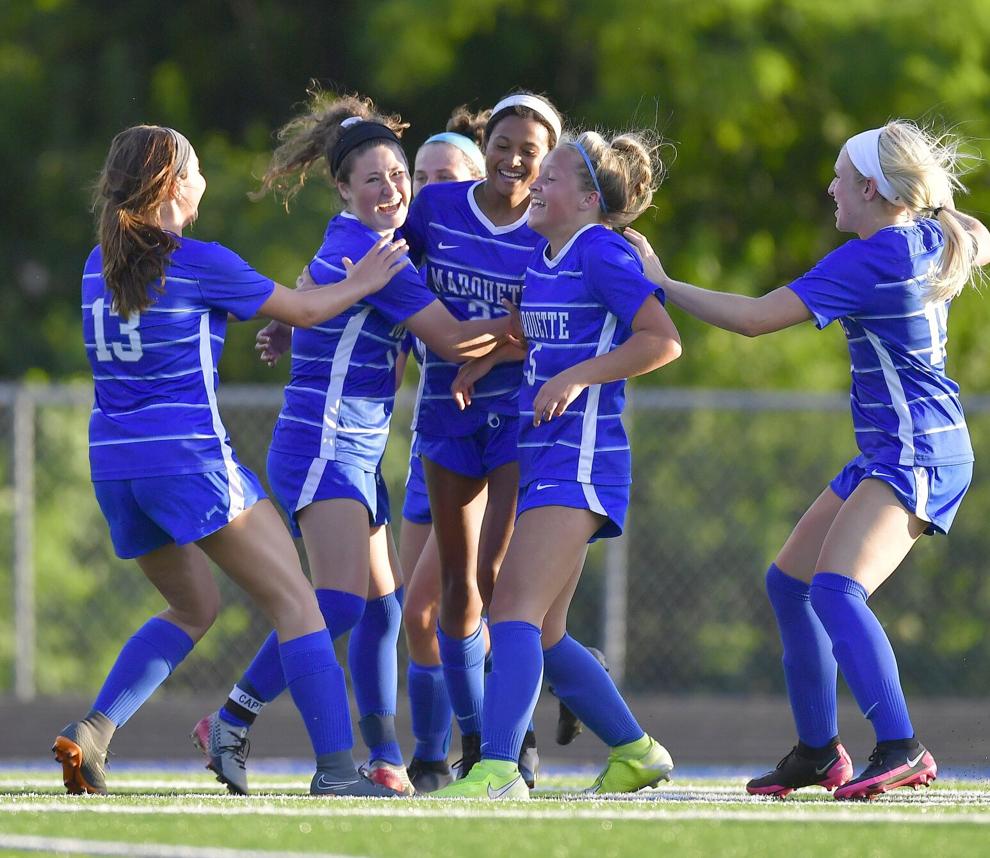 Althoff vs Alton Marquette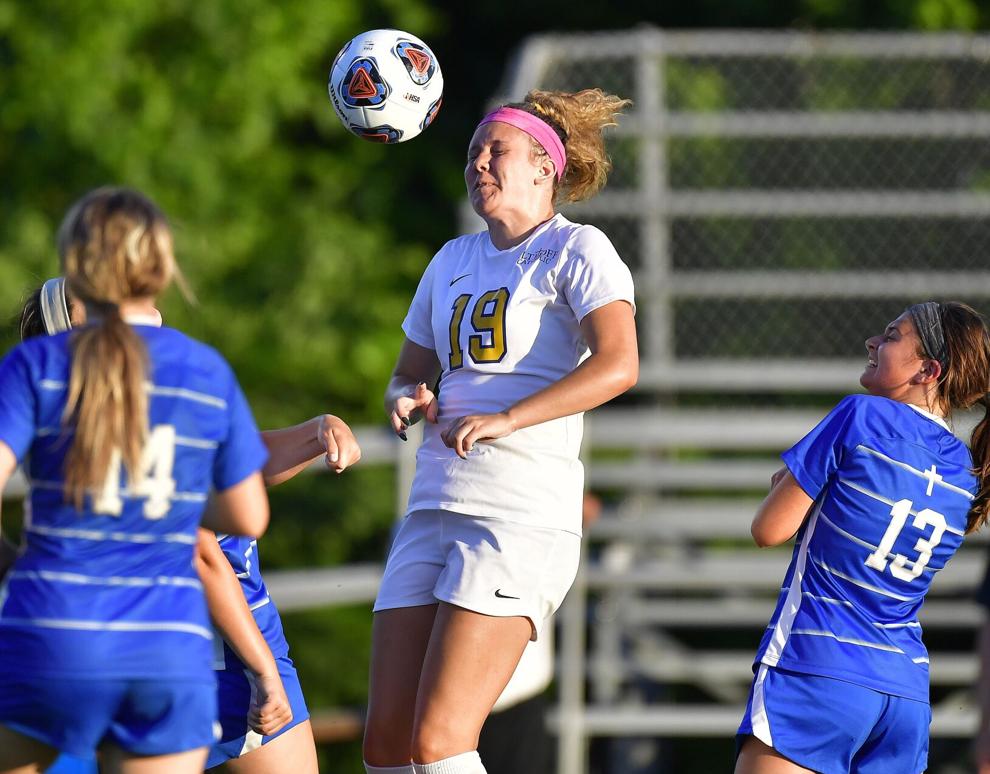 Althoff vs Alton Marquette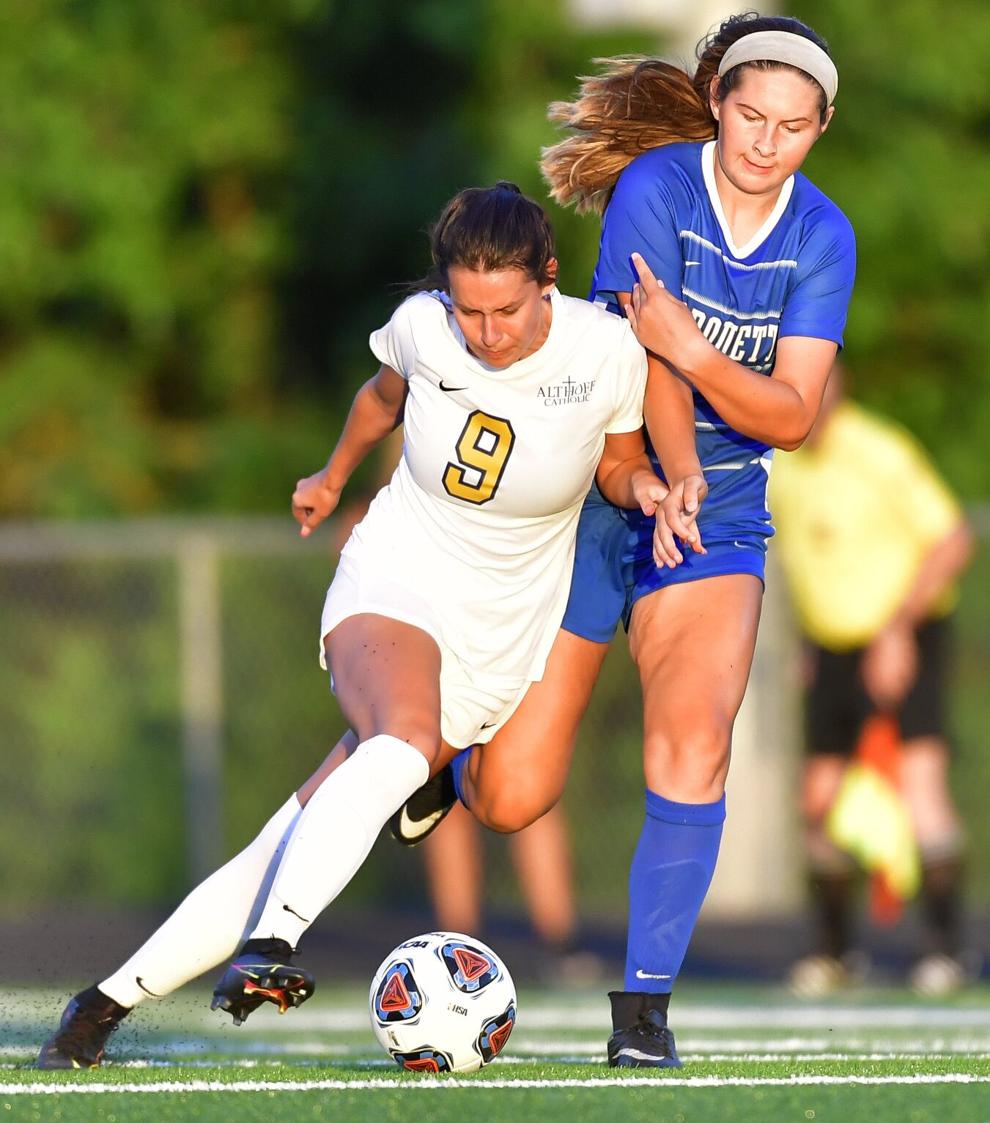 Althoff vs Alton Marquette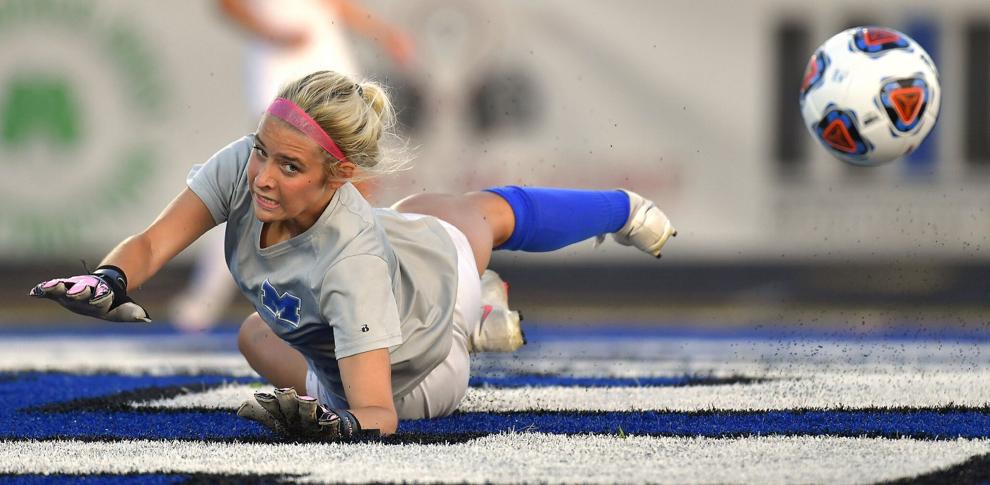 Althoff vs Alton Marquette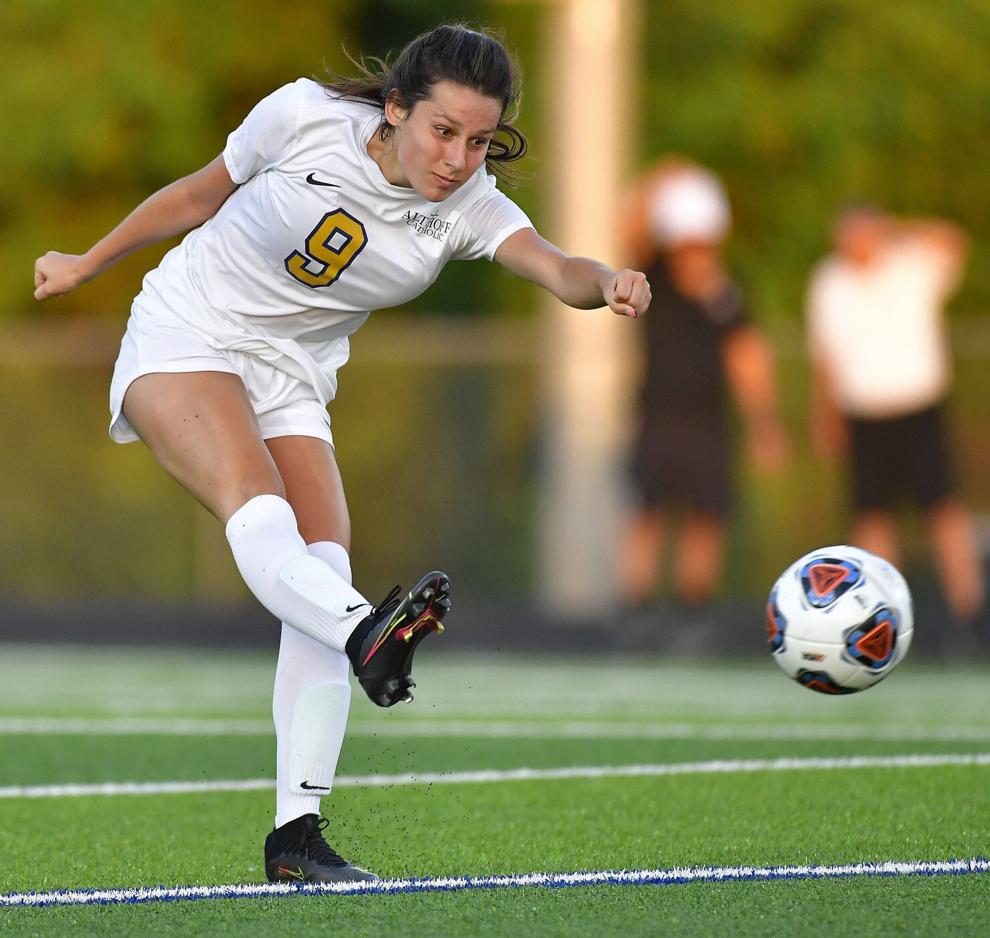 Althoff vs Alton Marquette