O'FALLON, MO. • Triggering set pieces is not new to Notre Dame junior midfielder Annalise Beck.
What was new Thursday for Beck was the faith her coach, Jake Pittroff, showed in her at a key moment in the Rebels' 2-1 win over Cor Jesu as part of the 30th annual St. Dominic Shootout.
With a free kick coming, Beck looked over to the bench and got the thumbs up from Pittroff to take the kick. The result was a ball blasted from roughly 35 yards away straight into the Chargers' net for not only the game-winning goal with 18 minutes left but also Beck's first goal of the season.
"It's been a while since I've scored, so to get that meant a lot to me," Beck said. "The majority of kicks I take are corners. I didn't know if (Pittroff) was going to call on me. He called my name, so I felt really confident, I knew I was going to get that one."
Beck's goal followed one by senior forward Lexi Lanzafame — her team-leading 27th this season — just four minutes earlier and helped Notre Dame (15-2-1, No. 7 in the STLhighschoolsports.com small-schools rankings) rally to the tournament's Pool A title with 26 points.
The total put the Rebels ahead of the 20 points earned by Francis Howell Central.
"Fundamentally, it's about believing in the athletes we have and in their abilities," Pittroff said. "We talk a lot about having confidence in one another and playing with that team mindset. Lexi is a special athlete and she is the type of kid that can put the team on her shoulders and carry the team forward. We also have countless other individuals who can step up in any given situation."
Cor Jesu (7-7) jumped ahead 1-0 in the 31st minute. Senior defender Kate Shoen finished a chance in the goalmouth after sophomore midfielder Caroline Coughlin sent a corner kick into the Notre Dame penalty area.
The goal was the Chargers' first since a 1-0 win over St. Joseph's on April 17. They were shut out 2-0 Monday by Francis Howell Central and 1-0 Tuesday by St. Charles West in earlier St. Dominic Shootout action.
"Right now, instead of working to make something good happen, we're waiting for something bad to happen to us," Cor Jesu coach Dave Gauvain said. "I thought we played well. We're just trying to find ourselves."
Sophomore Samantha Foppe earned the win in goal for the Rebels.
In addition to winning the four-team pool, Notre Dame won its seventh consecutive game and its 12th in 13 outings.
"I felt good about lighting a fire under my team tonight, but anybody on this team can do that when we need it," Lanzafame said. "Winning this group shows how much hard work we've all put in. We're working our hardest and getting better each day. We're just really focusing on getting better each day as a team so we can be ready for the next challenge."
Cor Jesu vs. Notre Dame soccer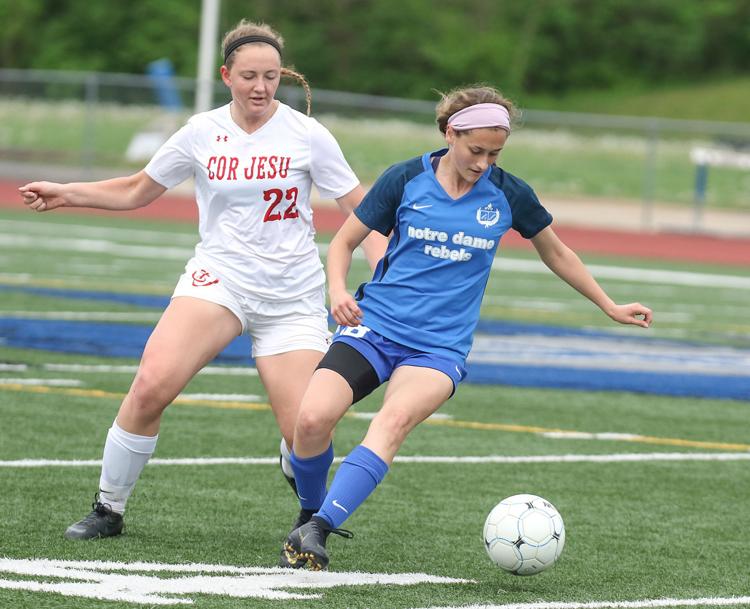 Cor Jesu vs. Notre Dame soccer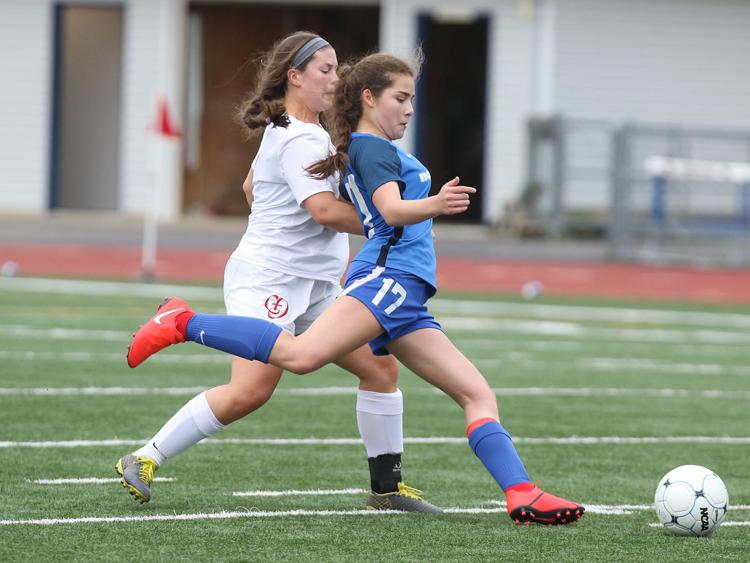 Cor Jesu vs. Notre Dame soccer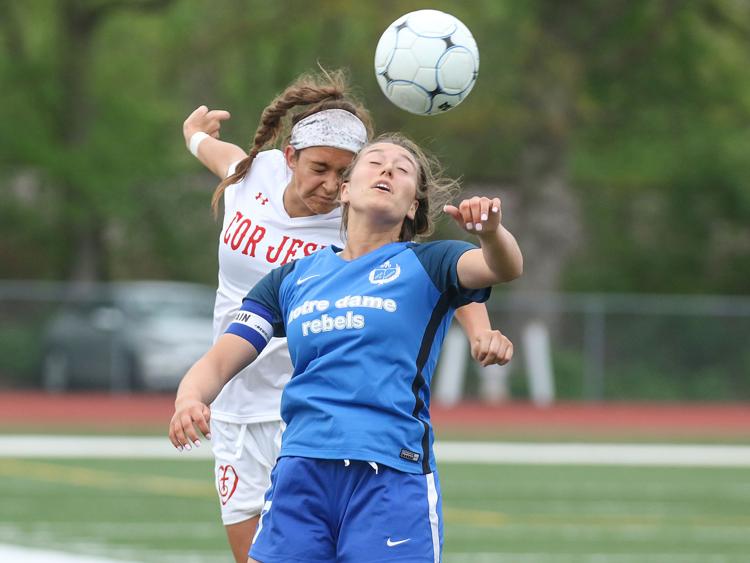 Cor Jesu vs. Notre Dame soccer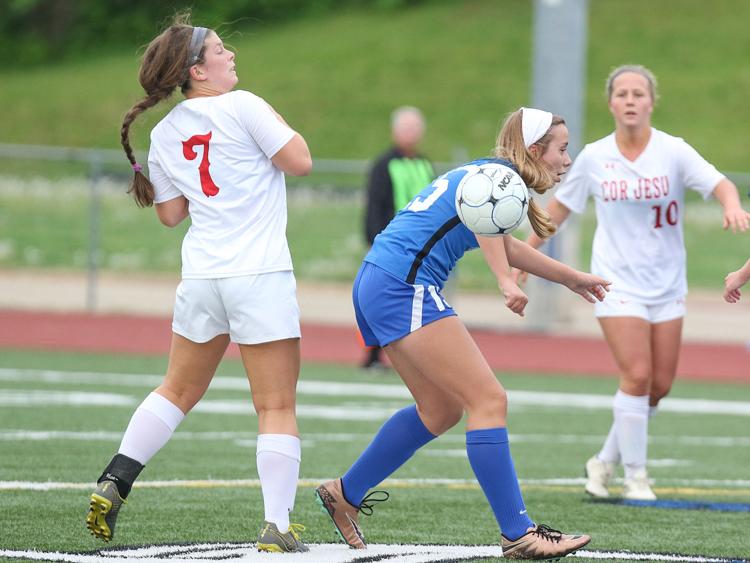 Cor Jesu vs. Notre Dame soccer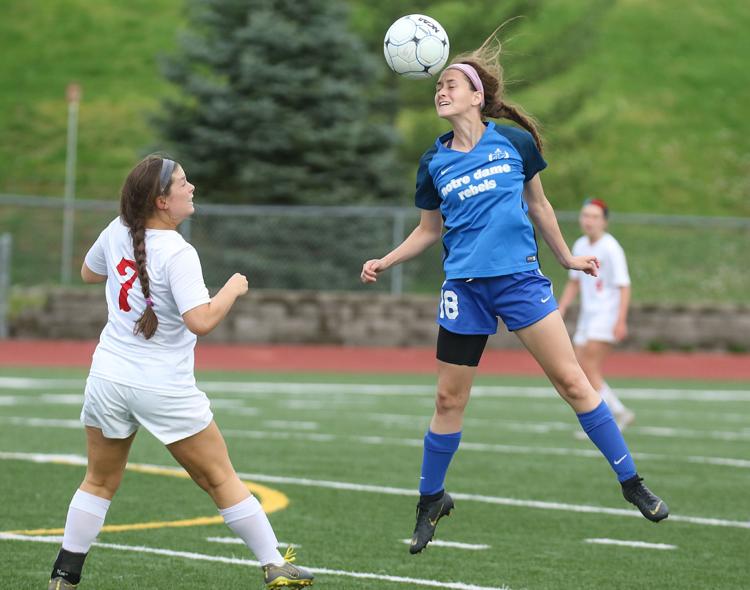 Cor Jesu vs. Notre Dame soccer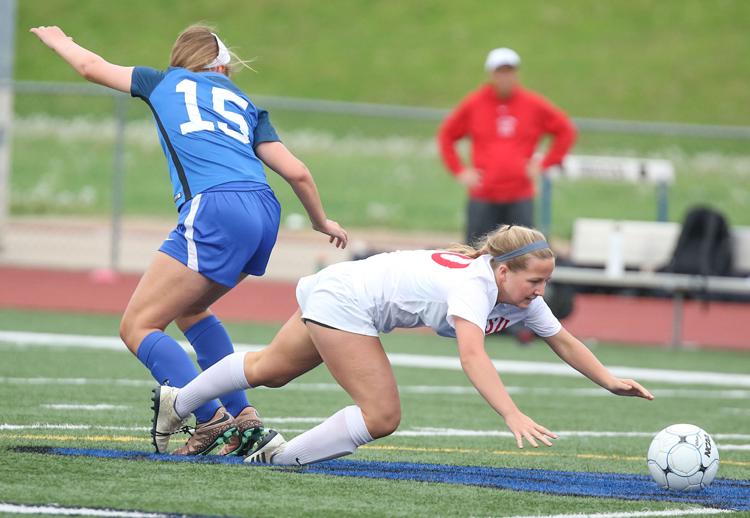 Cor Jesu vs. Notre Dame soccer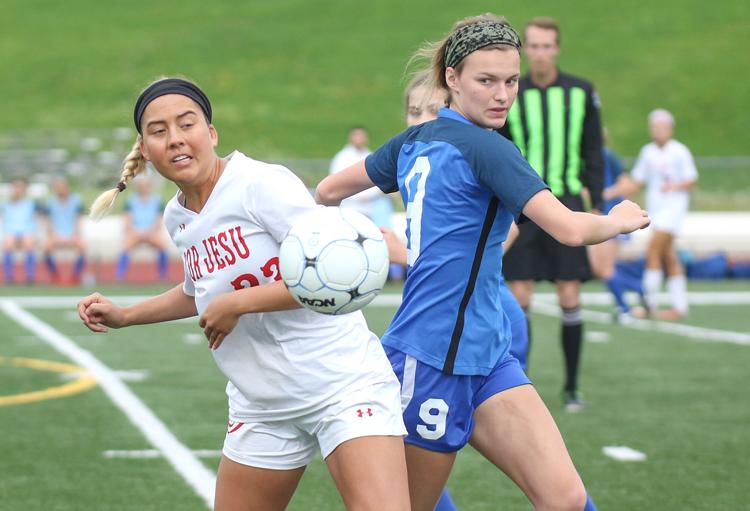 Cor Jesu vs. Notre Dame soccer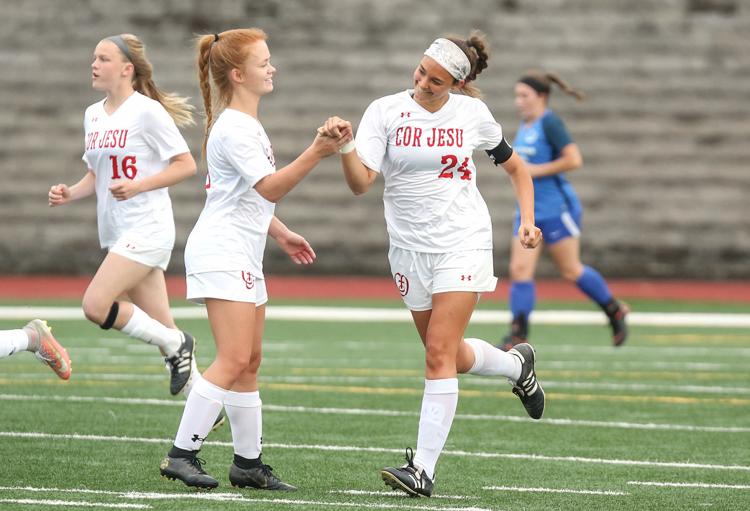 Cor Jesu vs. Notre Dame soccer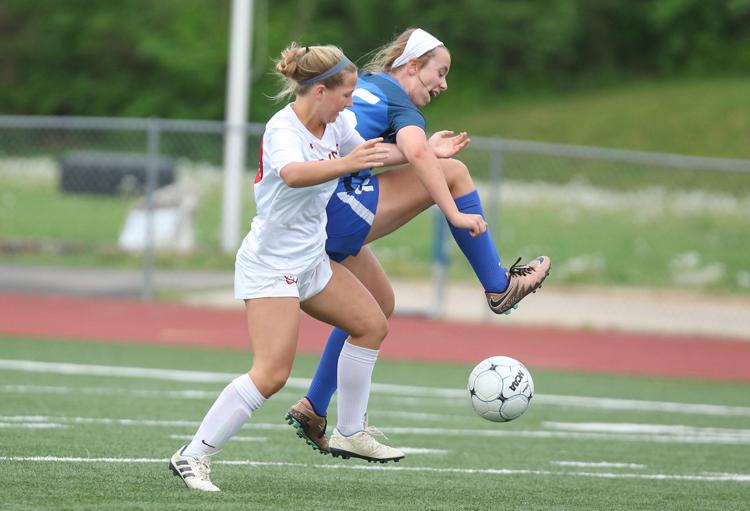 Cor Jesu vs. Notre Dame soccer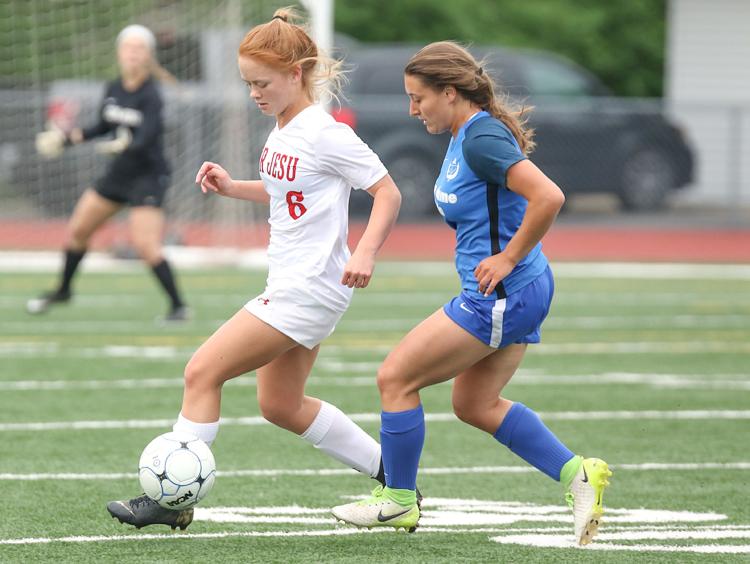 Cor Jesu vs. Notre Dame soccer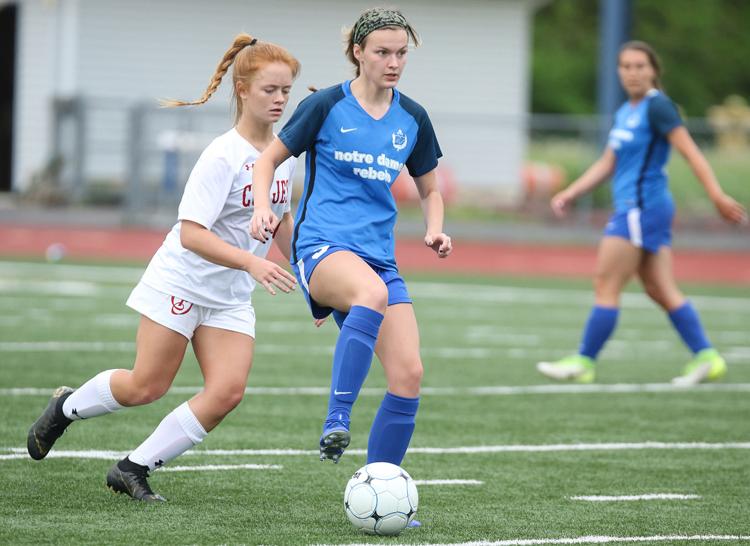 Cor Jesu vs. Notre Dame soccer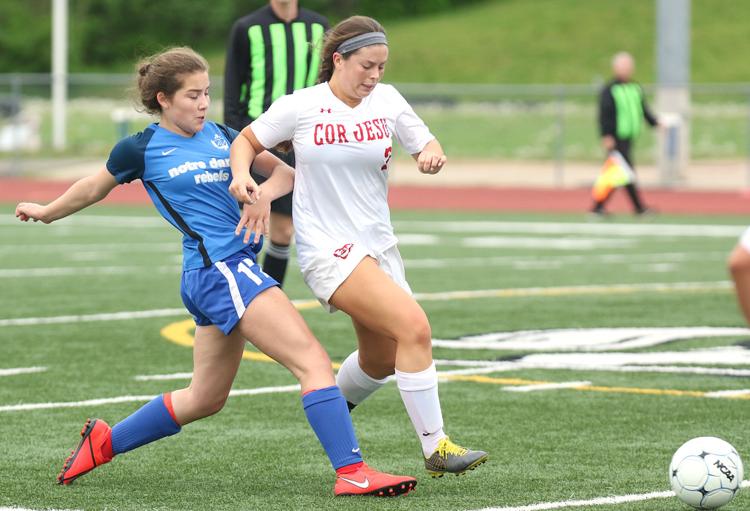 Cor Jesu vs. Notre Dame soccer
Cor Jesu vs. Notre Dame soccer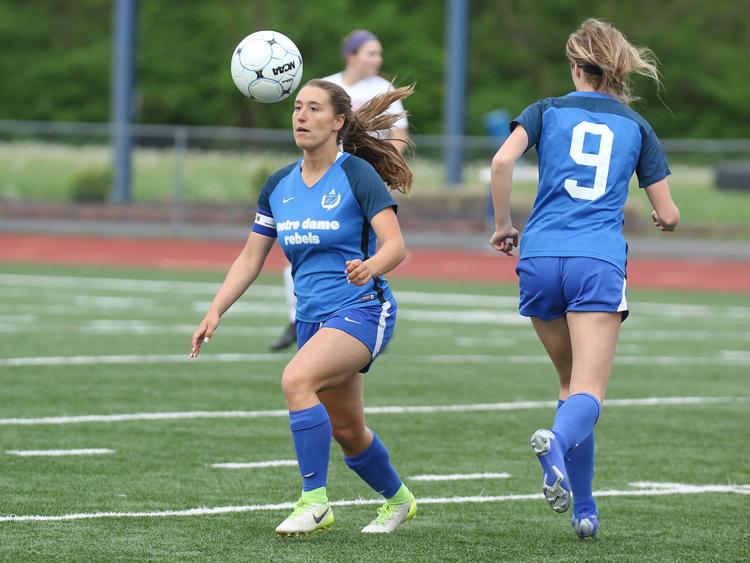 Cor Jesu vs. Notre Dame soccer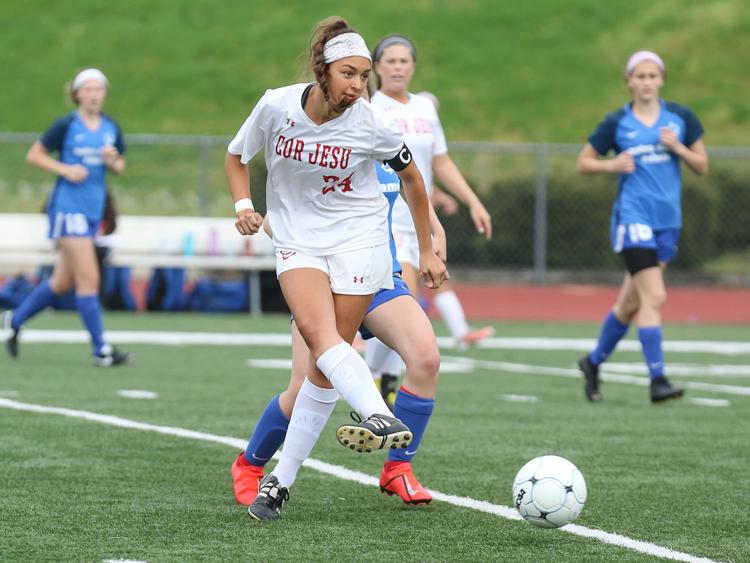 Cor Jesu vs. Notre Dame soccer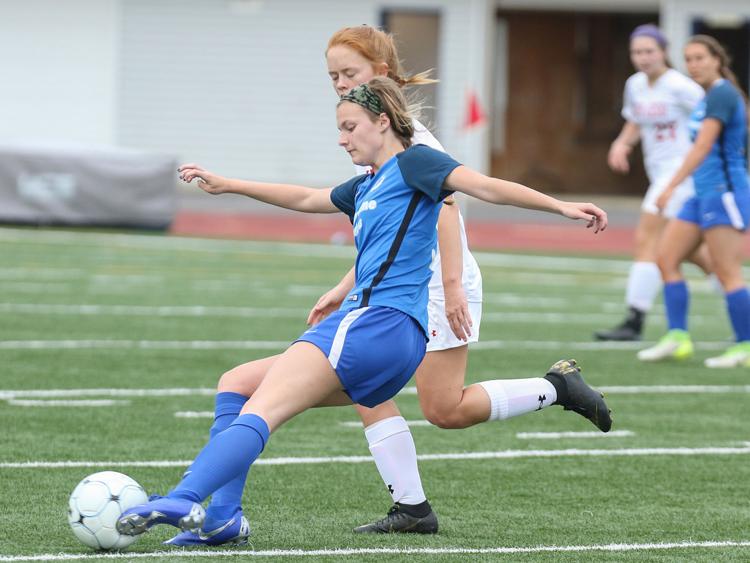 Cor Jesu vs. Notre Dame soccer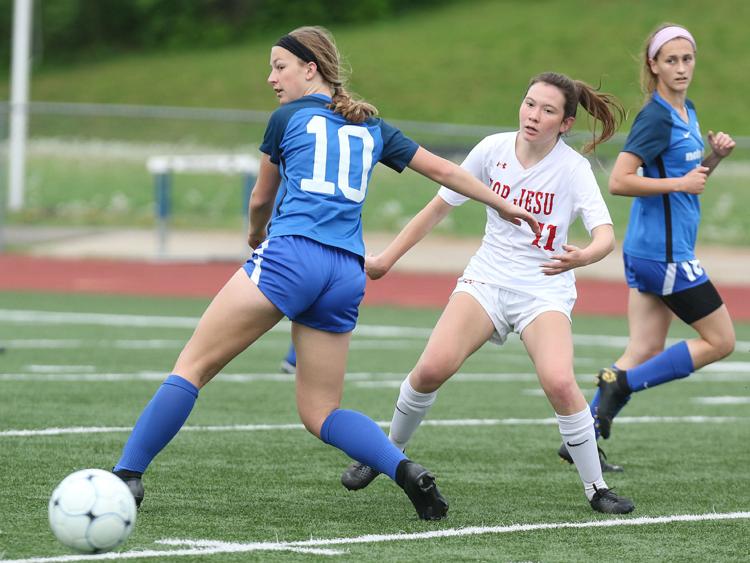 Cor Jesu vs. Notre Dame soccer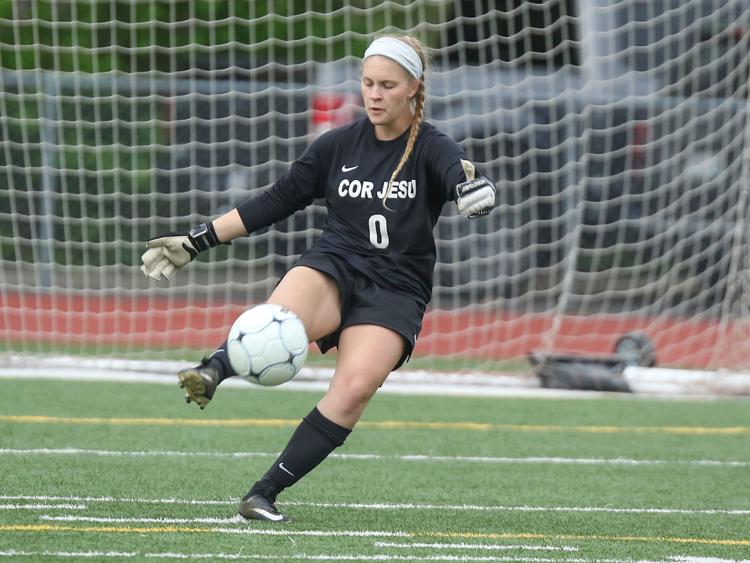 Cor Jesu vs. Notre Dame soccer
Cor Jesu vs. Notre Dame soccer