FENTON — Give Meghan Belrose some bright lights and a big stage.
The Ursuline Academy junior forward shines every time.
"The nerves help me," Belrose said. "Under pressure, I play better."
Belrose was at her big-match best Friday afternoon.
The 5-foot-2 sparkplug scored one goal and added two assists to lead the Bears to a 5-2 win over Pleasant Hill in a Class 2 girls soccer state semifinal at Soccer Park.
Ursuline (12-6-1) will be looking for its first state championship when it faces St. Charles (15-8) in the title contest at 12:30 p.m. Saturday.
Belrose turned in her best performance of the season in the school's first final four appearance since a second-place finish in 2011.
A part-time player as a freshman, Belrose got the ball rolling Friday by converting on a penalty kick in the fifth minute. Belrose then set up Lia DiPiazza with a nifty pass for the tiebreaking goal just 39 seconds into the second half.
"That's very Meghan of her," DiPiazza said. "When it comes to these big games, she steps up very strong."
Brook Bates, Natalie Druger and Sophia Mantia also scored for the Bears, who have won five in a row by a combined 19-3.
Belrose had just three goals and four assists in 17 regular season games. But she pounded home huge scores in wins over Parkway West and Westminster.
"With her energy level, it kept the whole team going," Ursuline coach Theresa Kaiser said. "A lot of time, she tries to be unselfish and give the ball up. She was very unlucky during the (regular) season, she probably could have had a few more."
The Bears dominated play from start to finish, outshooting Pleasant Hill 20-2, including an 11-1 advantage in the second half.
But the Chicks (14-9) tied the contest on a goal by Alena Scrogham in the 19th minute.
Ursuline found itself tied at the break of a match they appeared to control with a large possession advantage.
"I wasn't worried and I'm a high anxiety person," DiPiazza said. "I was certain we'd come together, like we always do."
The Bears blew the contest open with a three-goal blitz in a span of 11:15 late in the second half. Bates converted from nine yards out on a nifty cross from Belrose. Druger blasted in a free kick from 21 yards away in the 74th minute. Mantia then got into the fun with a goal in the 75th minute.
"They just opened it up on us in the second half," Pleasant Hill coach Nicole Ortiz said. "Our girls are young and a little inexperienced. We tried to keep up at a high level that we're not really used to."
Ursuline won just four of 21 matches in 2019, the last year soccer was played.
But the team came together after a 3-1 loss to Nerinx Hall on May 11 and has been unbeatable ever since. A 2-0 win over Kirkwood, a larger school, started the run.
"We have been so driven to get here," DiPiazza said. "We feel like we've got to do this for our school."
Kasier, who was a member of the Ursuline team that finished second in 2004, said her group is peaking at the right time.
"They came out today and just got the job done," Kaiser said.
Kaiser is perfect example of the Bears grit. She underwent ACL surgery on her left knee two months ago, but refused to slow down. She tweaked the knee while celebrating the Belrose goal on Friday and had an ice pack applied to her left knee.
Class 2 girls soccer state semifinal: Ursuline 5, Pleasant Hill 2
Ursuline vs. Pleasant Hill girls soccer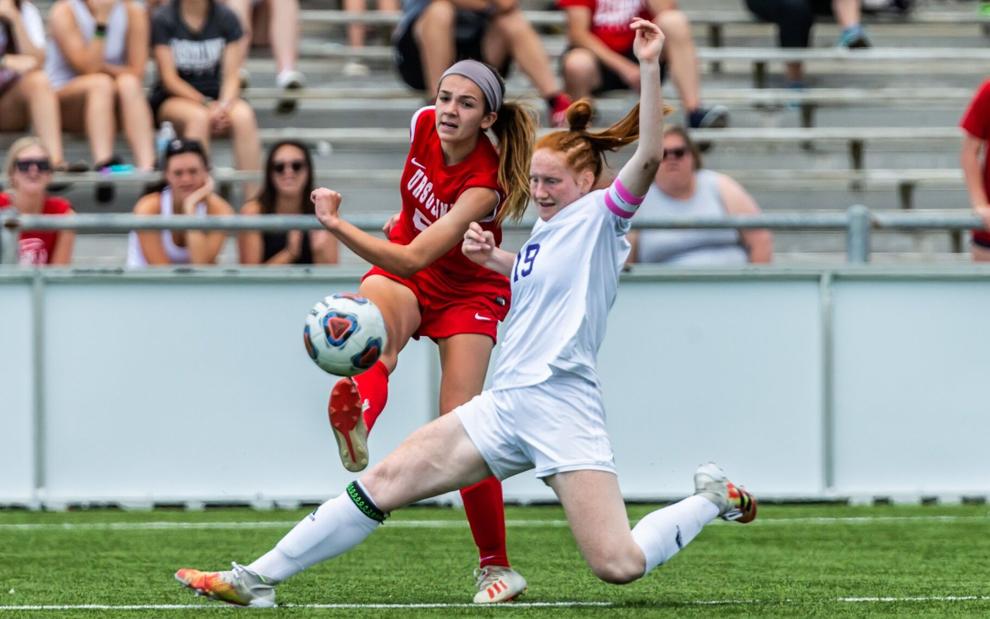 Ursuline vs. Pleasant Hill girls soccer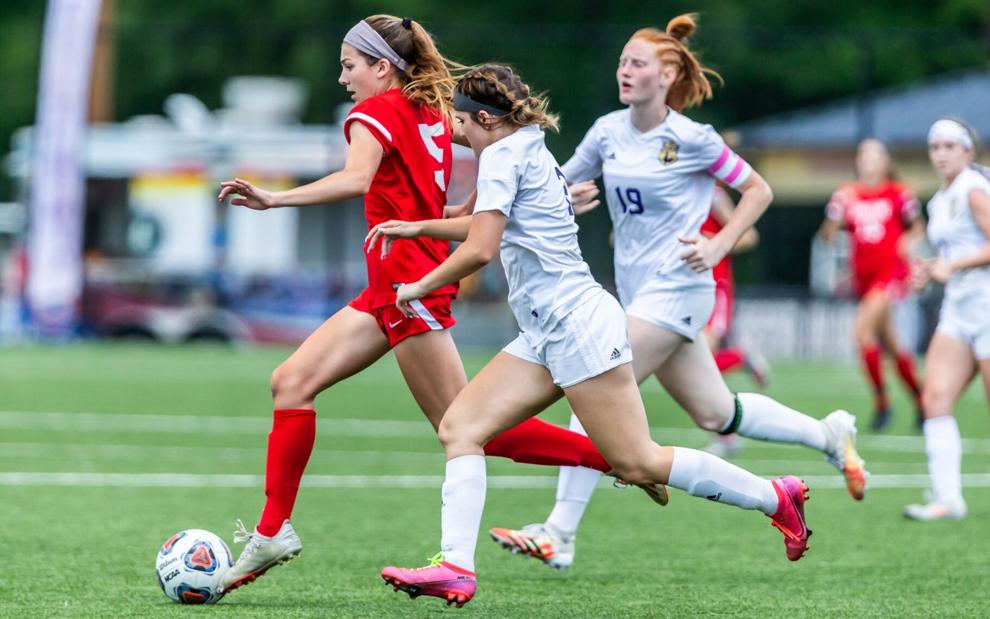 Ursuline vs. Pleasant Hill girls soccer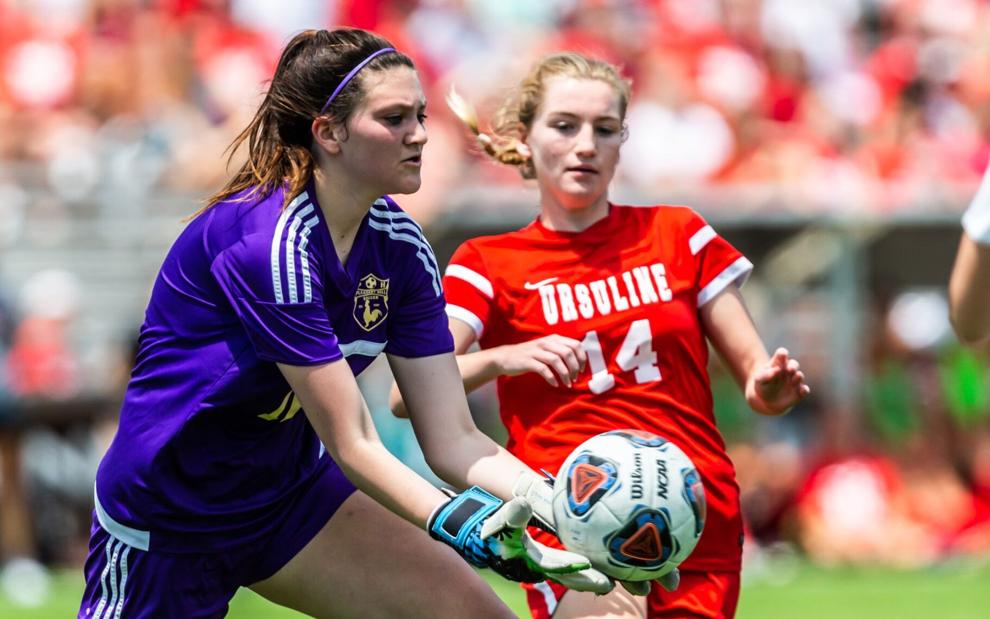 Ursuline vs. Pleasant Hill girls soccer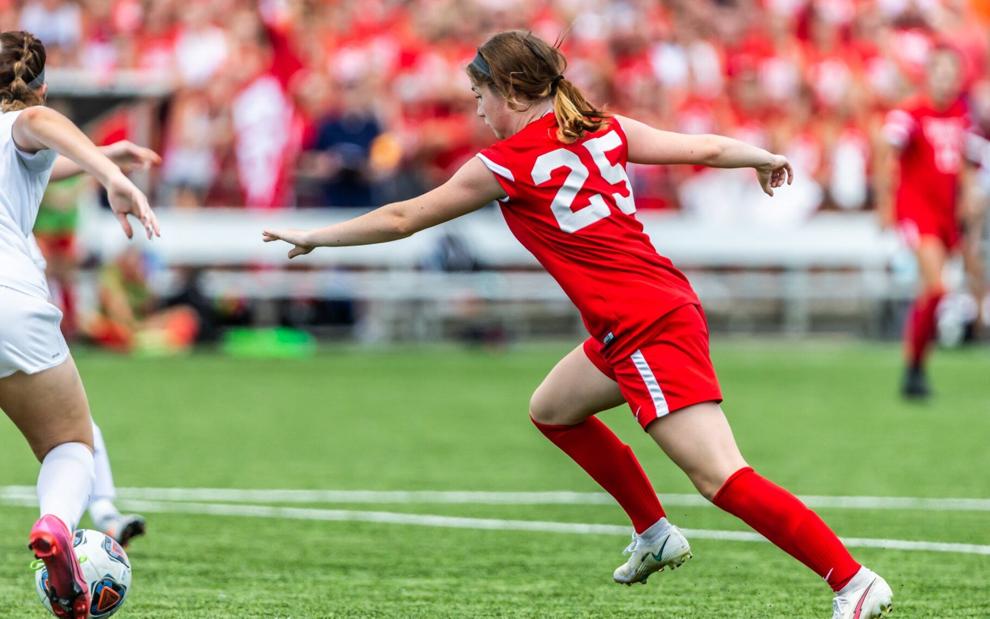 Ursuline vs. Pleasant Hill girls soccer
Ursuline vs. Pleasant Hill girls soccer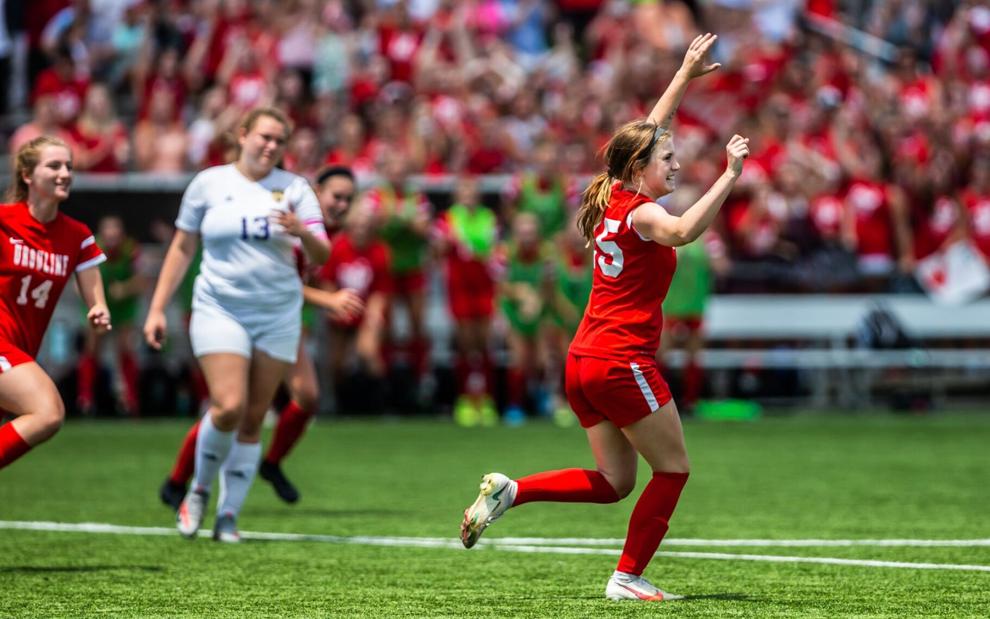 Ursuline vs. Pleasant Hill girls soccer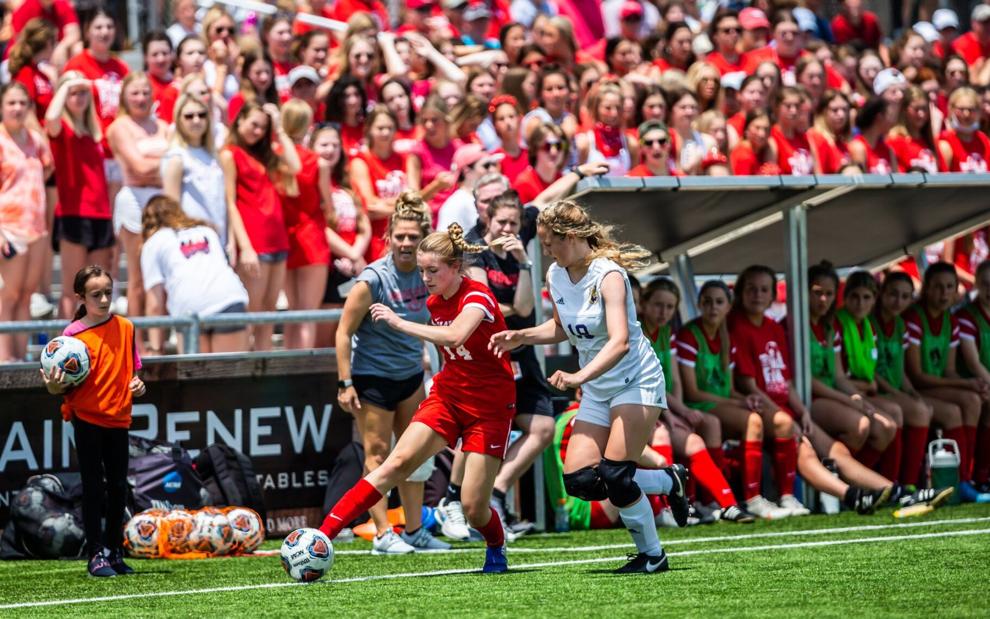 Ursuline vs. Pleasant Hill girls soccer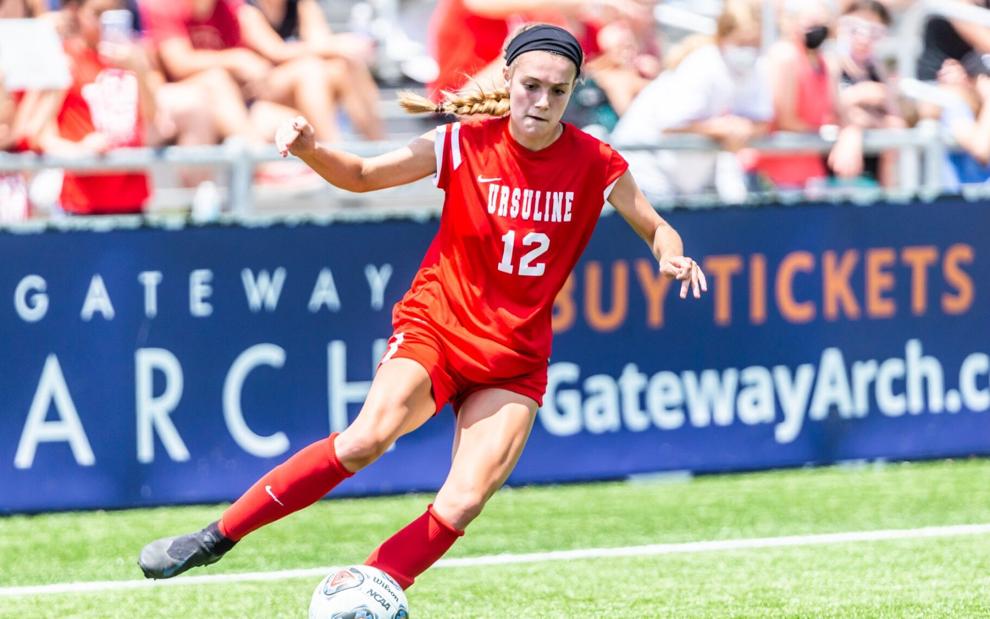 Ursuline vs. Pleasant Hill girls soccer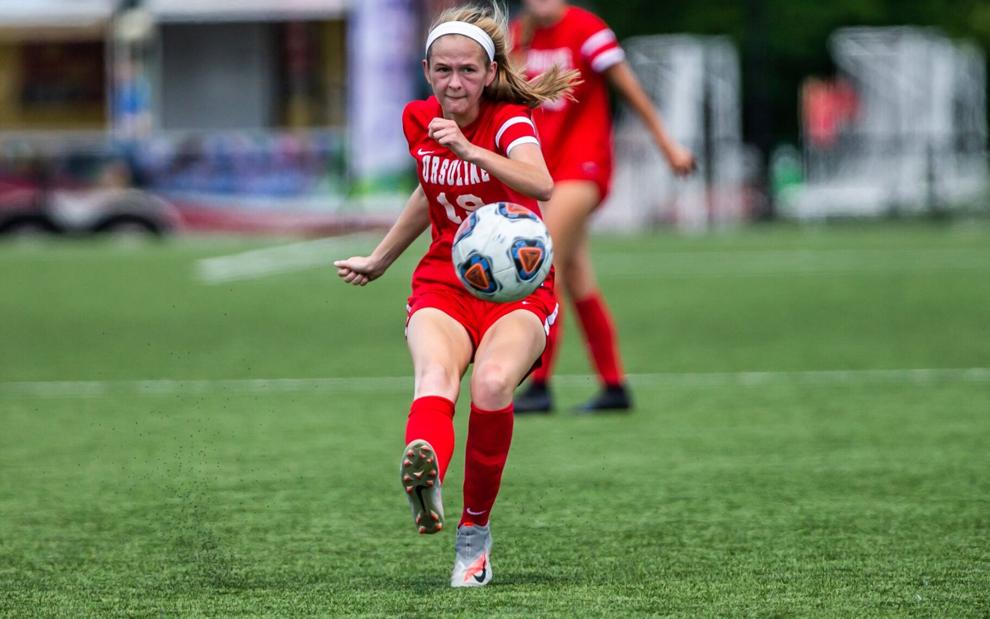 Ursuline vs. Pleasant Hill girls soccer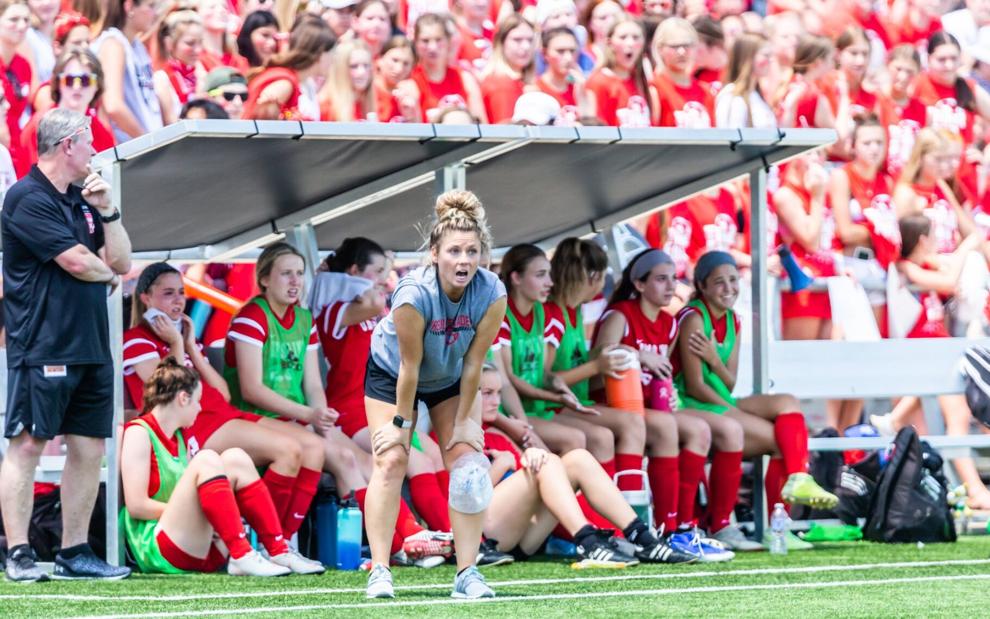 Ursuline vs. Pleasant Hill girls soccer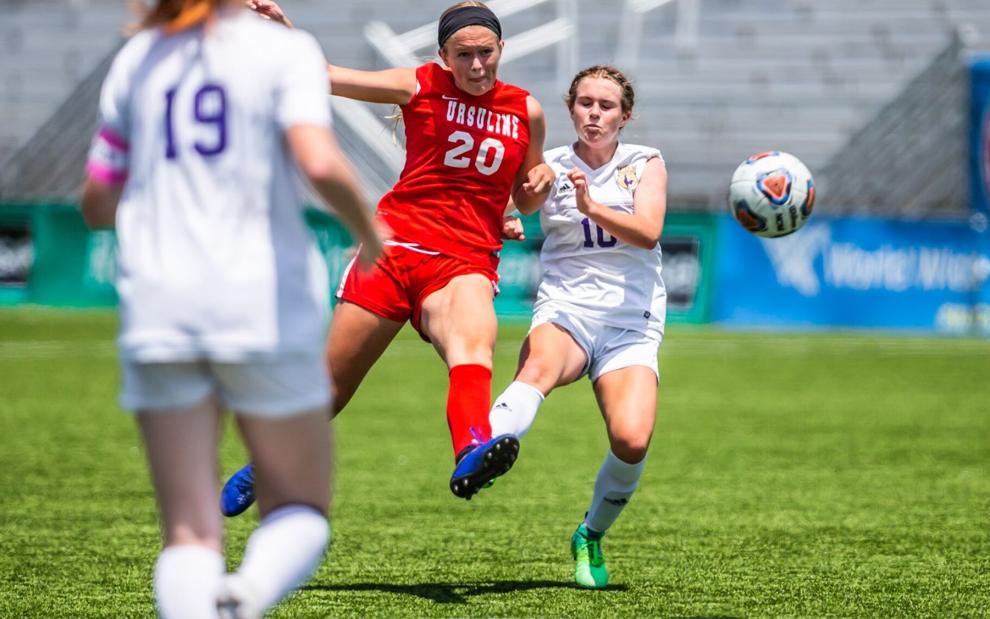 Ursuline vs. Pleasant Hill girls soccer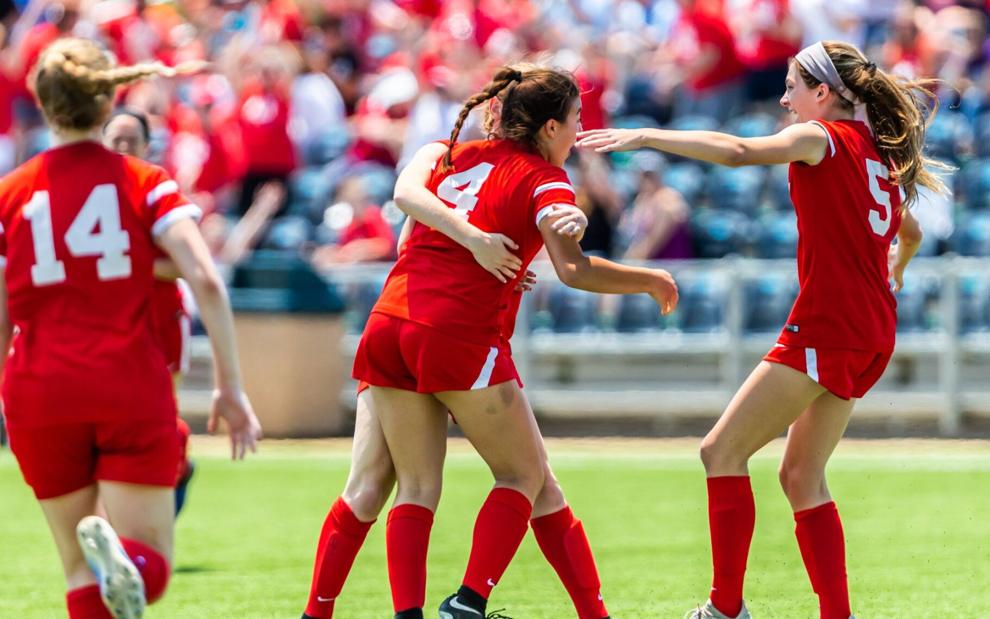 Ursuline vs. Pleasant Hill girls soccer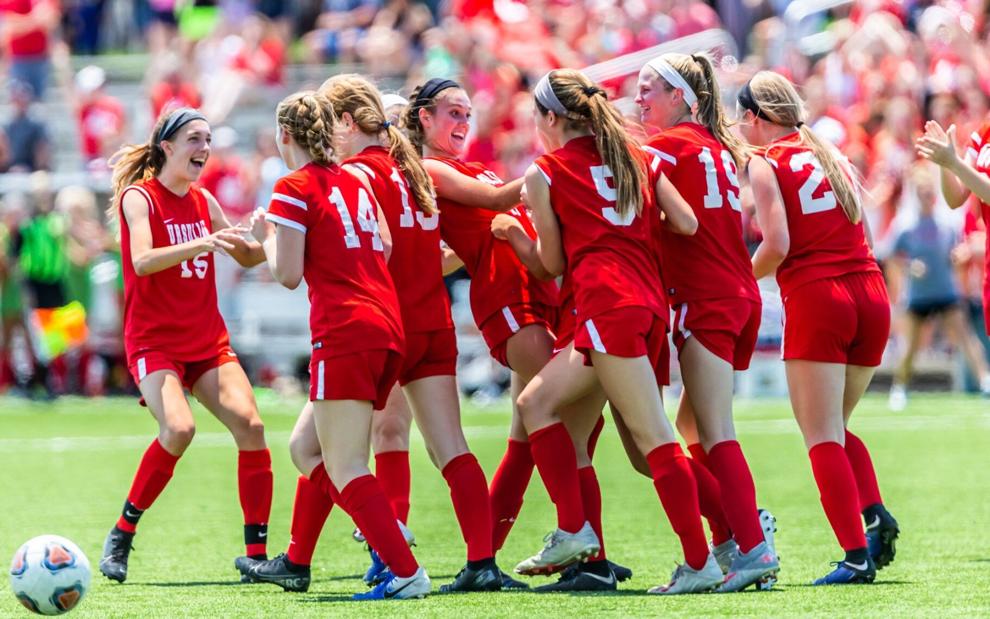 Ursuline vs. Pleasant Hill girls soccer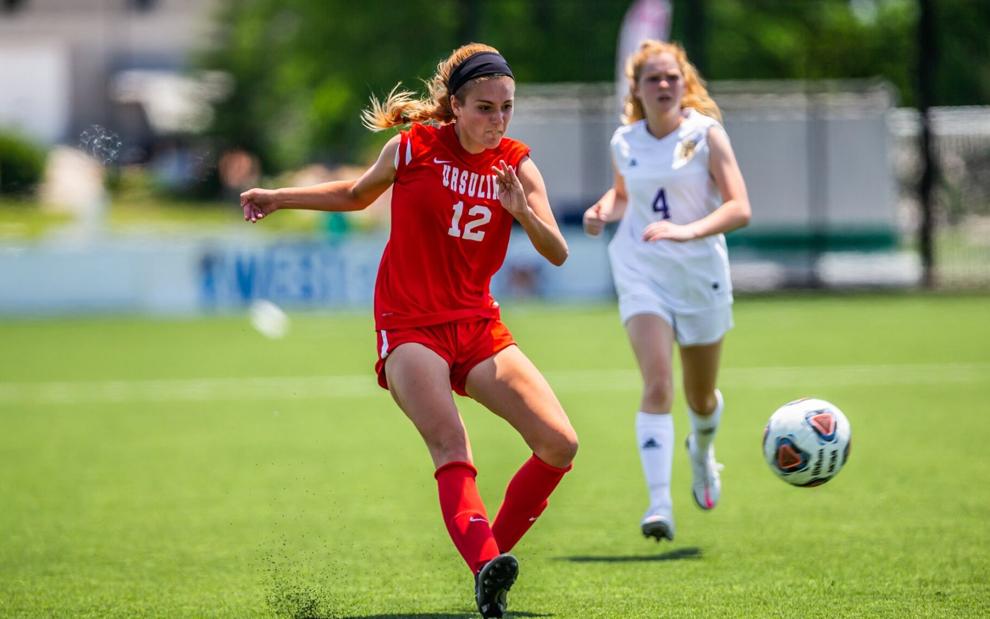 Ursuline vs. Pleasant Hill girls soccer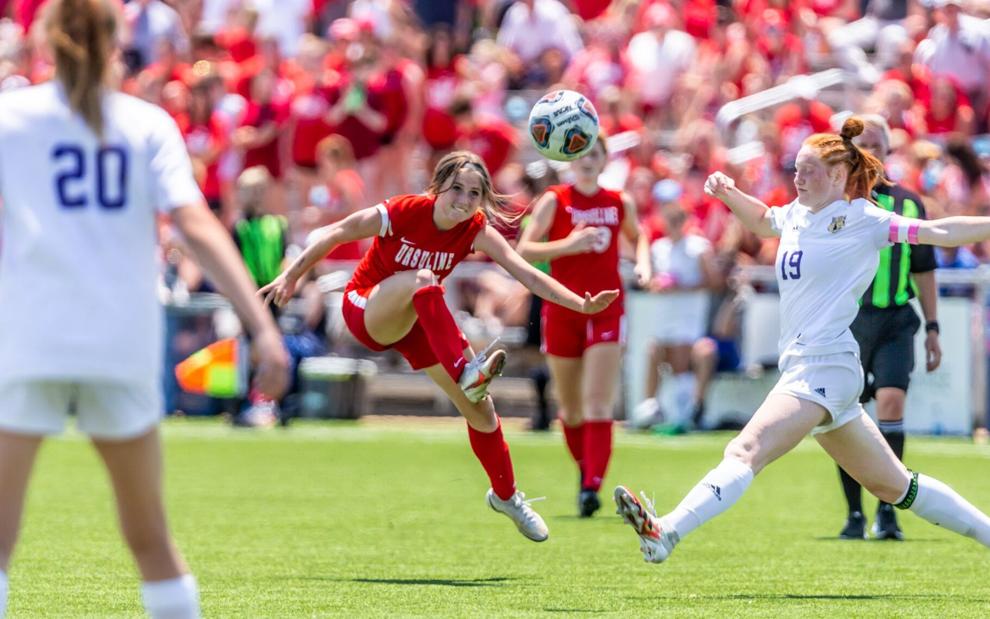 Ursuline vs. Pleasant Hill girls soccer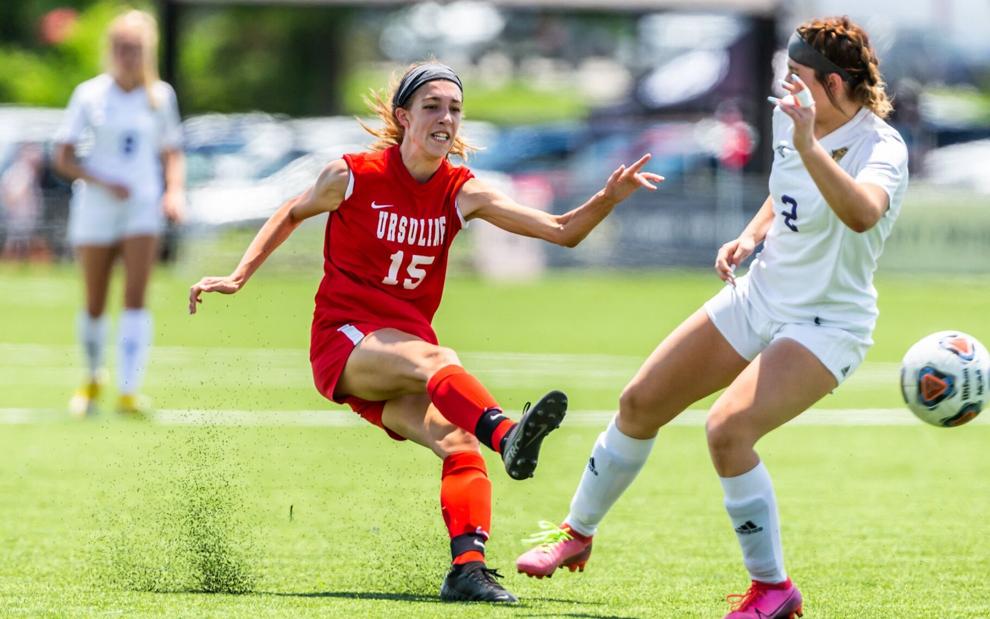 Ursuline vs. Pleasant Hill girls soccer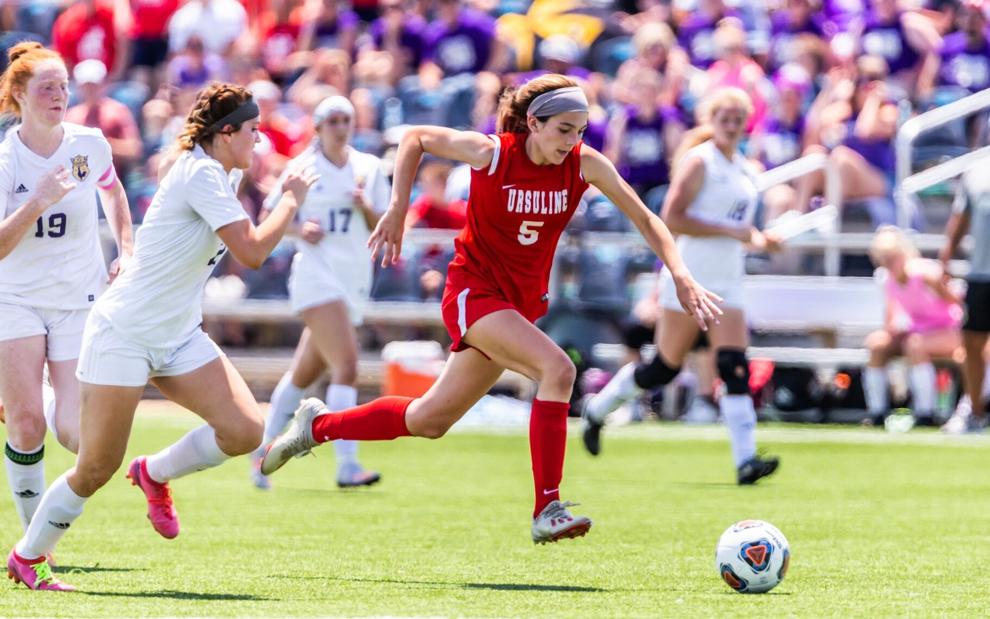 Ursuline vs. Pleasant Hill girls soccer