KANSAS CITY — Belle Boschert was nearly inconsolable in the morning practice leading up to one of the biggest games of her career.
With her nerves at an all-time high, a walk and a pep talk from coach Pat Turner turned it all around for the Duchesne sophomore goalkeeper.
"I jammed my thumb and all of a sudden I was a nervous wreck," Boschert said. "It was just as simple as that. It feels really good right now, but I guess it really just hasn't clicked yet. We're state champions. Working on mental toughness has been a part of my game and that's what I did. I had to show that I was a leader on the field and, when it mattered, everybody did their part, including me."
Boschert overcame a hand injury and much more in helping Duchesne beat two-time defending state champion St. Vincent 2-1 in penalty kicks to claim the Class 1 state championship on Thursday at Swope Soccer Village.
After letting the Indians' first-half goal slip through her fingers, Boschert made amends with a pair of penalty saves, including the final one, to help the Pioneers capture the sixth state title in program history.
"To be honest, thought I killed the team at first," Boschert said. "I thought I cost us the game. Those PKs were me just trying to make up for what happened. I just wanted to give this team back what I thought they deserved because this is one of the best teams I have ever been on."
Senior defender Olivia Scheberle, junior defender Amanda Maasen and freshman midfielder Gabrielle Schlapper each converted on penalty kicks to help Duchesne oust St. Vincenct 3-1 in the four-round shootout.
"This is such an amazing feeling, I can't even describe it," Schlapper said. "One thing we focused on this year was mental toughness and I feel like we're actually very good at that."
Duchesne (13-8) had to overcome much more to hoist the trophy after St. Vincent sophomore midfielder Mary Schwartz beat Boschert in the 18th minute.
Despite giving just her third goal of the postseason, Boschert kept her cool.
"I'm just so happy for Belle because the way things went this morning and then the way some things went this afternoon could have ruined another goalie," Turner said. "I just took some time to calm her on a walk around the practice field this morning and she really responded. She went out there, played tough, played with heart and got the job done."
After the Pioneers tied it on a penalty by freshman midfielder Haley Stockhausen in the 70th minute, their defense went to work.
Boschert made a pair of big-time saves while the defense cleared three balls off the back line in the final 40 minutes of play, including a pair of booming kicks by senior defender Taylor McCarthy.
"The offense has saved us a bunch of times in different games and it was our turn to come back and help them," McCarthy said. "We kept going. We knew we had a job to do and we were gong to get it done. We're a family and we weren't going to let this game go down without a fight."
With a combination of good defense, stellar goal tending and near perfection from the penalty dot, Duchesne has added another chapter to its history. Duchesne last hoisted a state title in 2009. Prior to that, the Pioneers won four in a row from 2013-2016.
"I knew today that if we got a penalty kick, Haley was taking it and she wasn't gong to miss," Turner said. "That kid has ice water in her veins. I just don't know what more to say about the defense. They have come up time and time again with big plays to help us do the things we need to do. This is what Duchesne soccer is about. We have former players who were on that four-year run that expected to win championships. They're all different and I can't compare them but this one was really different. We have coaches who were on those four-year teams and these girls bought into them, what they had to say and to Duchesne soccer. This is special."
Duchesne vs. St. Vincent girls soccer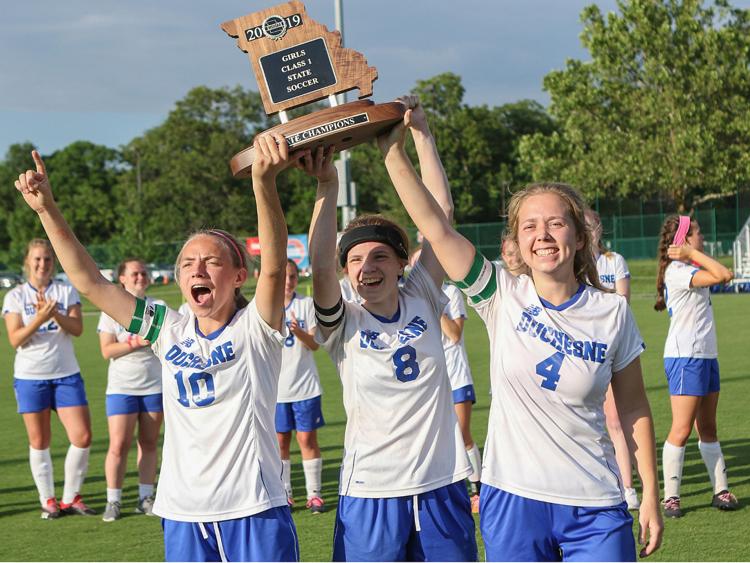 Duchesne vs. St. Vincent girls soccer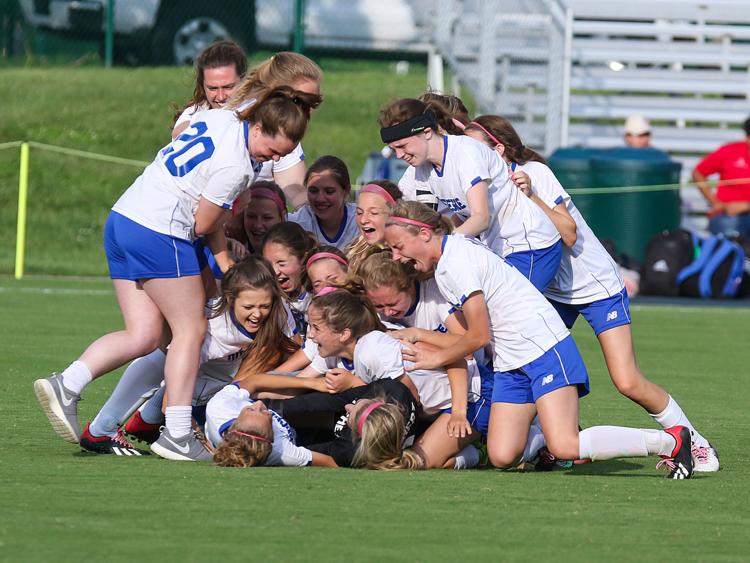 Duchesne vs. St. Vincent girls soccer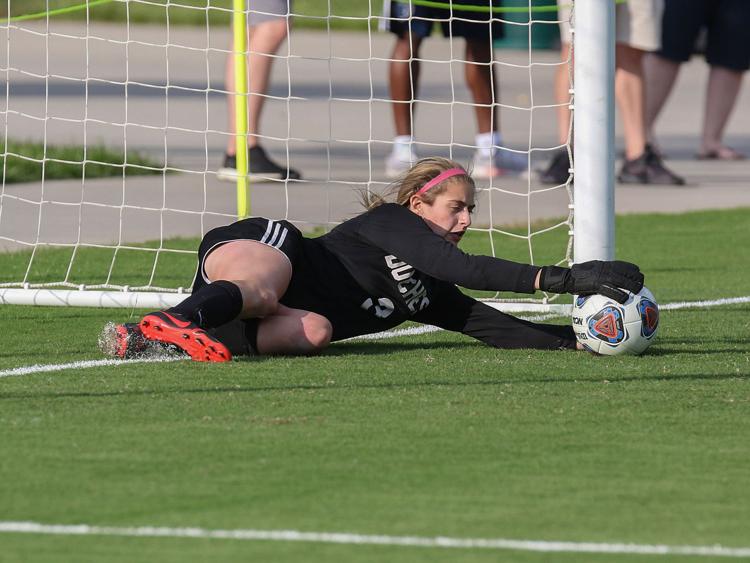 Duchesne vs. St. Vincent girls soccer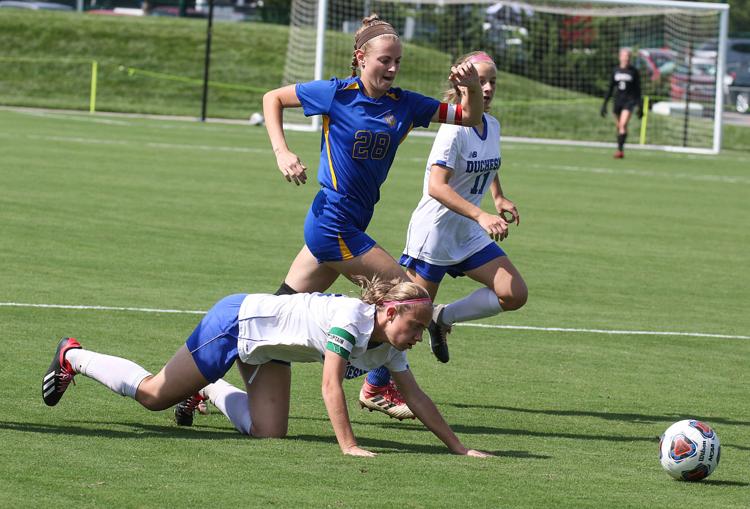 Duchesne vs. St. Vincent girls soccer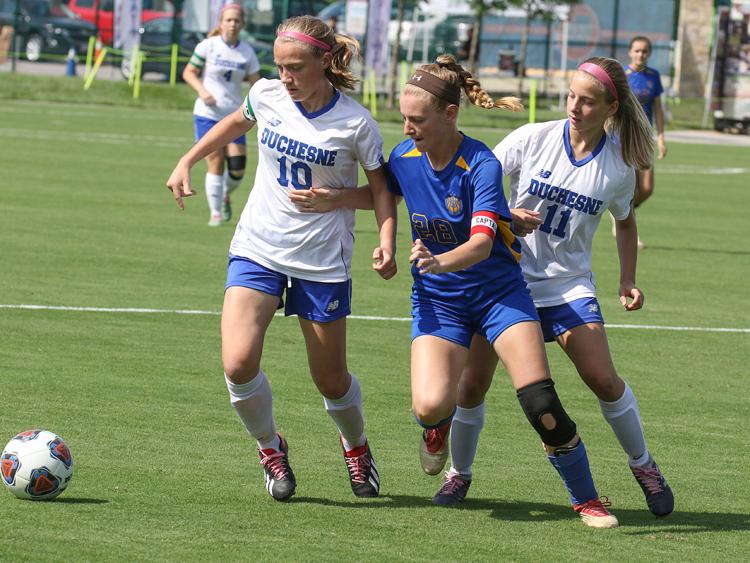 Duchesne vs. St. Vincent girls soccer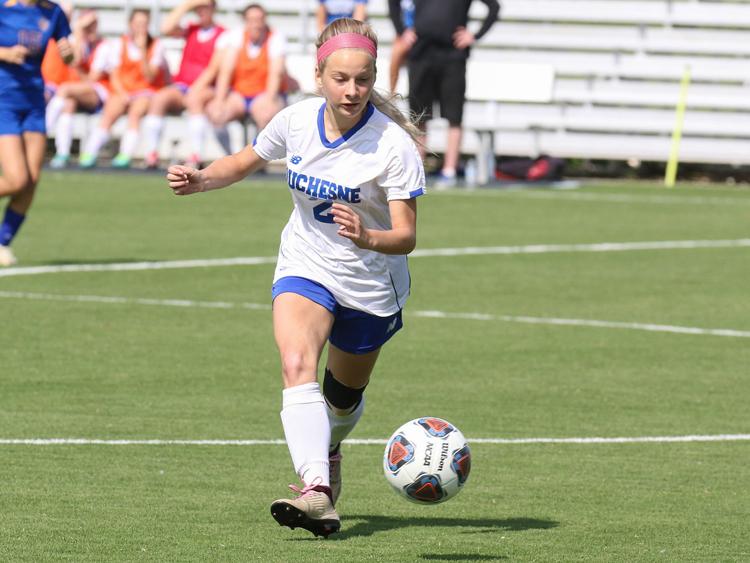 Duchesne vs. St. Vincent girls soccer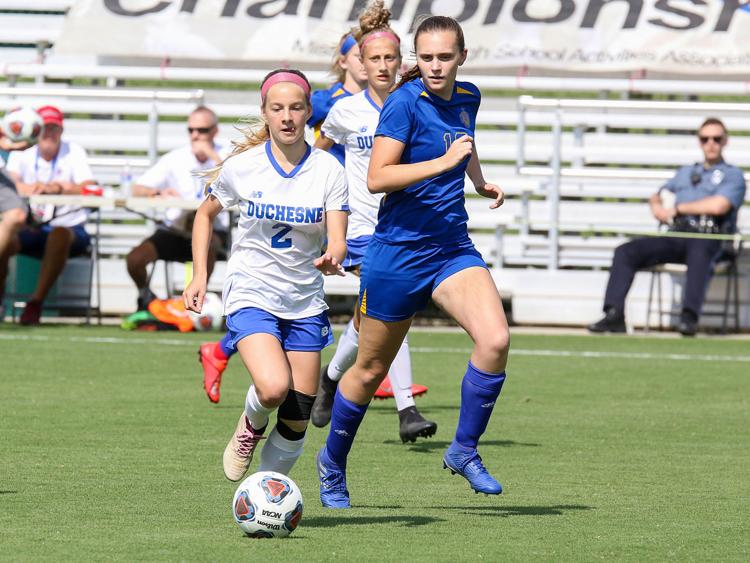 Duchesne vs. St. Vincent girls soccer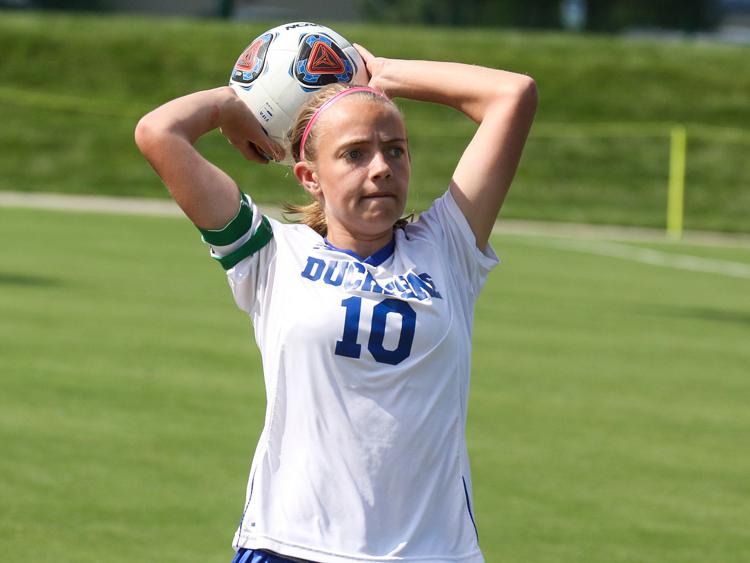 Duchesne vs. St. Vincent girls soccer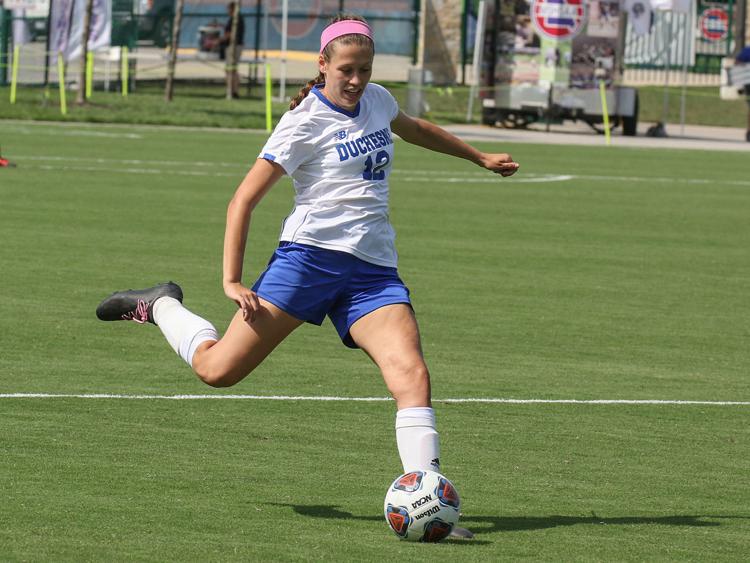 Duchesne vs. St. Vincent girls soccer
Duchesne vs. St. Vincent girls soccer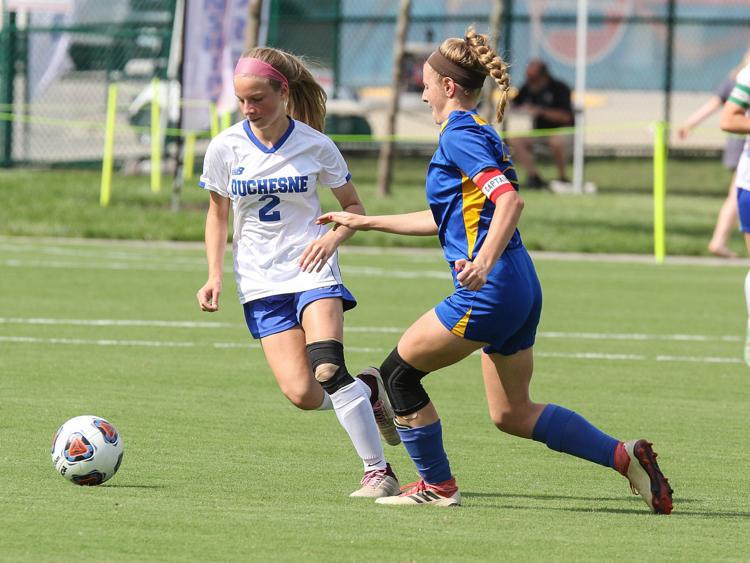 Duchesne vs. St. Vincent girls soccer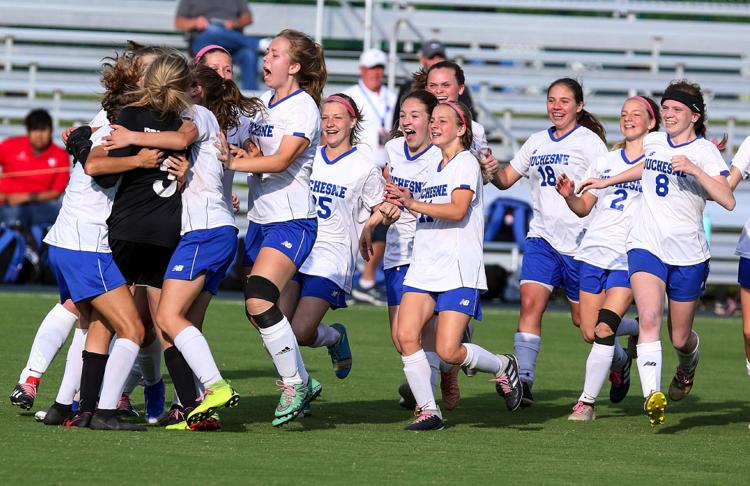 Duchesne vs. St. Vincent girls soccer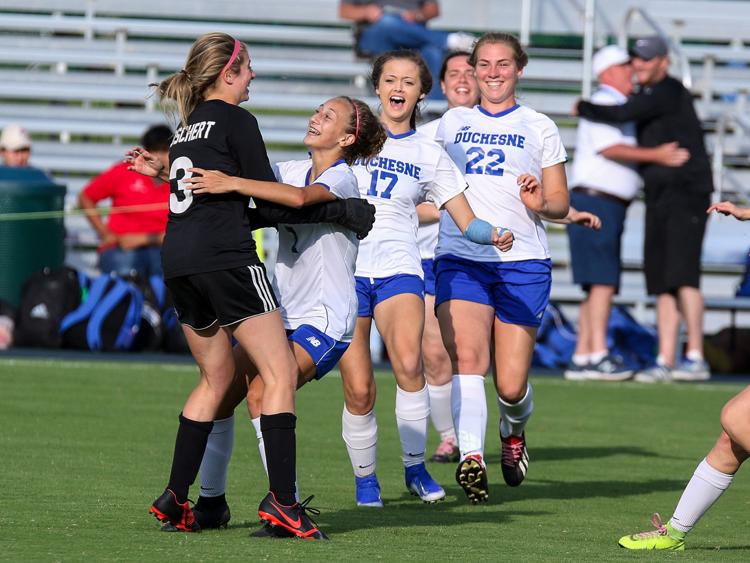 Duchesne vs. St. Vincent girls soccer
Duchesne vs. St. Vincent girls soccer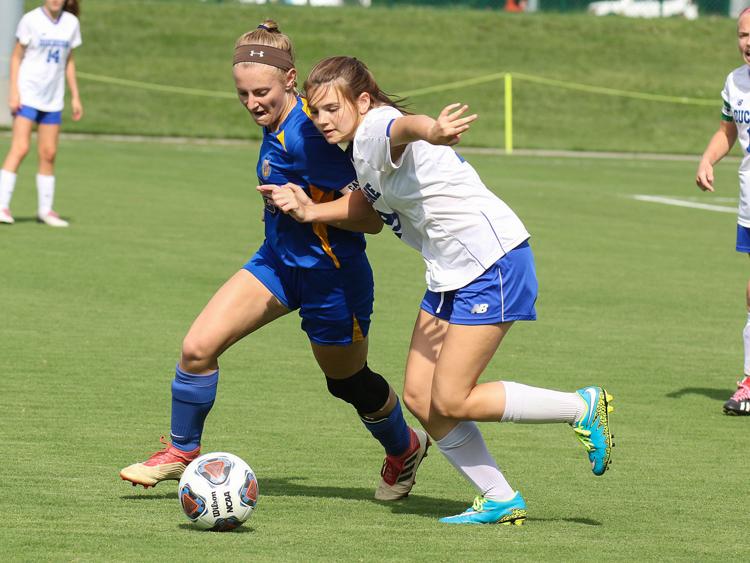 Duchesne vs. St. Vincent girls soccer
Duchesne vs. St. Vincent girls soccer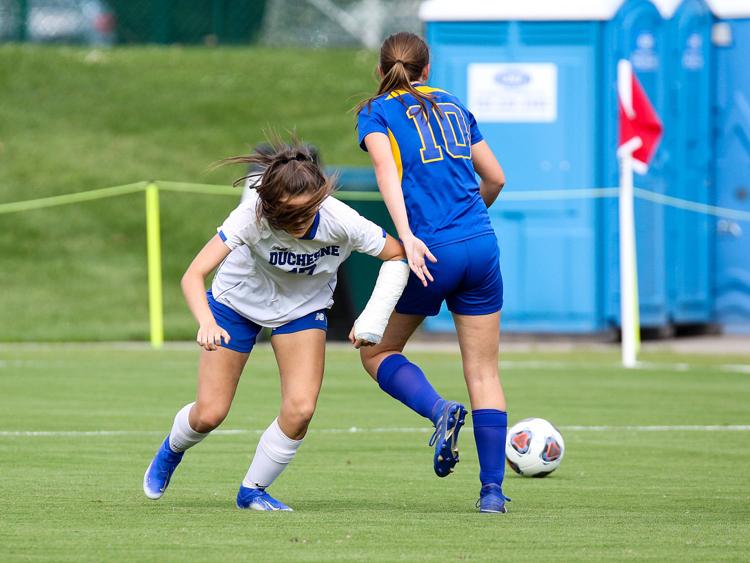 Duchesne vs. St. Vincent girls soccer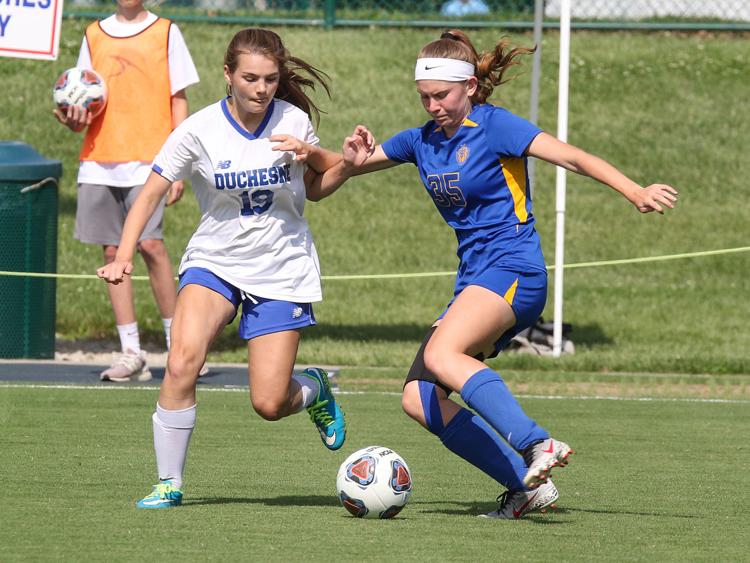 Duchesne vs. St. Vincent girls soccer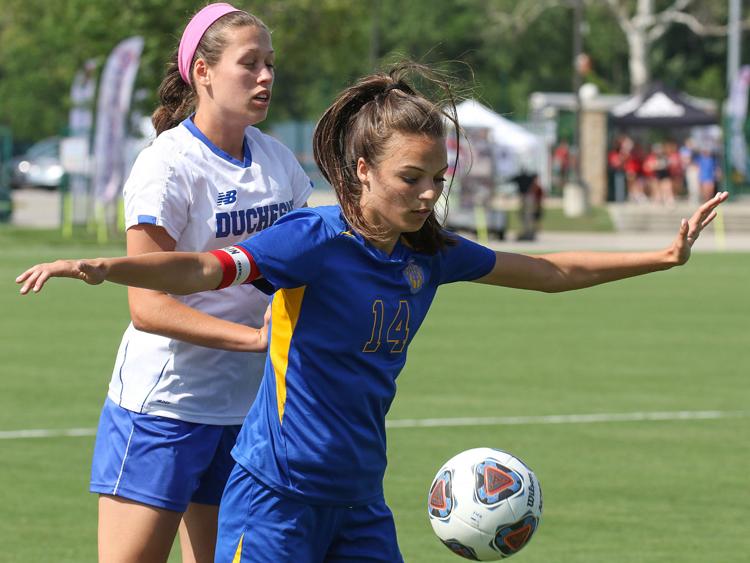 Duchesne vs. St. Vincent girls soccer