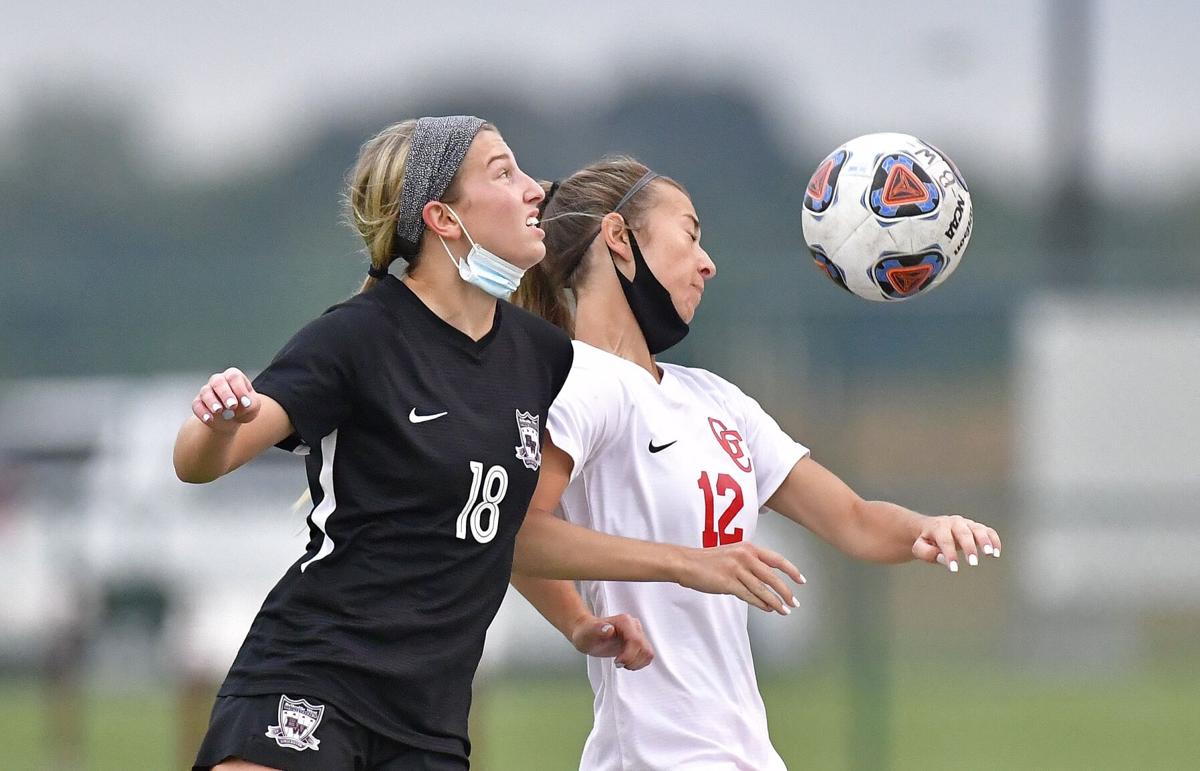 BELLEVILLE — Just when Belleville West seemed to gain momentum Wednesday, Granite City promptly slammed the door.
Sophomore Emmi Hogan scored from a sharp angle in the 51st minute, restoring the Warriors' two-goal lead in a 3-1 victory over the Maroons in a Class 3A regional semifinal.
Hogan won a race for a bouncing ball against a Belleville West defender on the left side of the box, then sailed a shot over freshman goalkeeper Calie Cooley, who had left her line. The ball settled into the netting behind the right post.
"The ball was flicked through the defenders and I ran on," Hogan said. "I got a lucky shot and it went right in the corner. I was really happy. It took a perfect angle and spun into the corner (of the goal). It gave us some confidence and made us settle down. We weren't as frantic."
It was the fifth goal of the season for Hogan and the sixth consecutive victory for Granite City, during which it has outscored opponents 26-1.
The Warriors (12-5-1) will play O'Fallon (14-2) in the championship game at 6:30 p.m. Friday. O'Fallon, which defeated Alton 1-0 in another semifinal game Wednesday, blanked Granite City 3-0 and 5-0 in the regular season.
"If we play our best like we did (Wednesday), I think we can win," Hogan said. "We just have to put our hearts on the line. They're a tough team. It's going to be a hard game."
Belleville West (8-11) shaved its deficit to 2-1 on senior Lily Stedman's goal in the box that caromed off a defender and slipped past Warriors sophomore keeper Alivia Upshaw in the 47th minute.
The play was set up by a corner kick. Hogan, however, struck less than four minutes later.
"We were trying to come out a little bit faster in the second half, but it didn't work," Granite City coach Kenny Prazma said. "We knew they were going to come out harder. They're a very talented team. ... When Emmi did get through and the keeper came out, luckily we did get one back. It was a great shot by Emmi."
The Maroons were forced to turn to Cooley after their two top goalkeepers — juniors Emma Hubble (medical issue) and Kameryn Cortese (broken finger) — were unable to play. Senior Alyson Carroll played in goal May 28 in a 2-1 win over Freeburg, but Belleville West coach Jason Mathenia said Carroll was needed at her regular midfield position.
"We've been working with her," Mathenia said of Cooley. "She's inexperienced, but I had full faith going with her. She's a volleyball player, but we talked throughout the semester, 'Hey, why don't you give soccer a try?' She was interested. She dives for volleyballs; let's teach her how to dive for soccer balls."
Granite City took a 1-0 lead at 24:42. A free kick went to Cooley, who couldn't control the ball. Senior Kasey Neidhardt rushed in for the finish.
Sophomore Adrian Bloomquist made it 2-0 at 33:02 when she lined a shot from 30 yards out that bounced in front of Cooley. The ball appeared to take a higher hop than Cooley anticipated and sneaked inside the left post.
"We were fortunate that we got a couple of breaks on our goals," Prazma said. "It's unfortunate for West that their keeper was hurt and they had to put somebody in that usually doesn't play goal. That was fortunate for us because we got a couple of lucky goals. But a win is a win."
Mathenia lamented his team's missed opportunities.
"We had two gifts given to us in the first half that we didn't convert on," Mathenia said. "Then our halftime challenge was to go out there, work hard and get the first goal. We did that. Lily was able to convert that shot that deflected off a defender. We had some energy going.
"But they bounced back and got another one. We had the ball in their half a lot of the second half. We couldn't put the pieces together to get another goal or more than that."
Normal Community Regional A semifinal: Granite City 3, Belleville West 1
Granite City vs Belleville West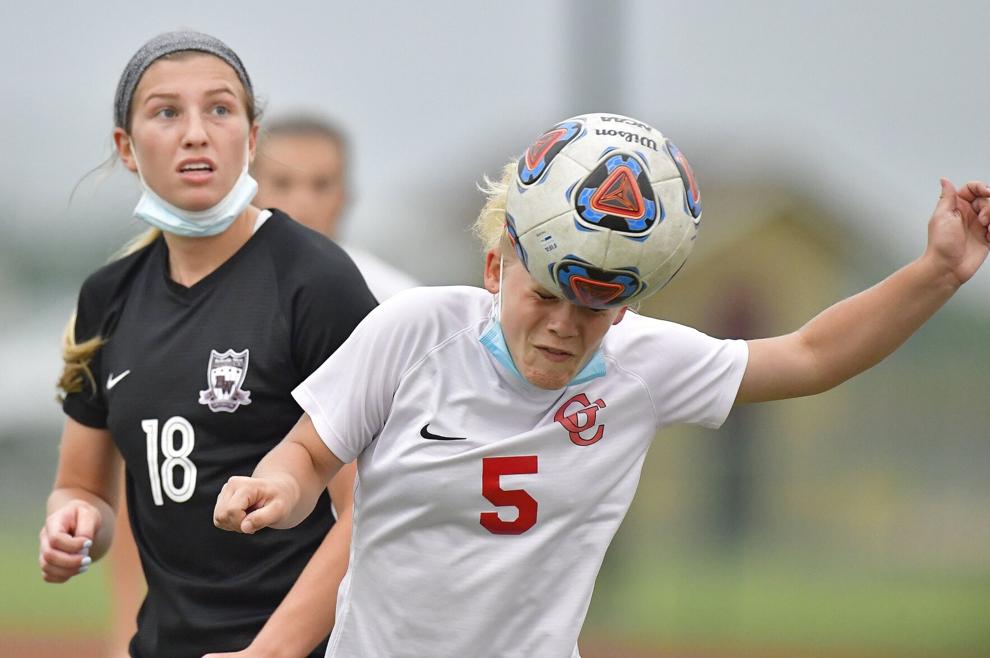 Granite City vs Belleville West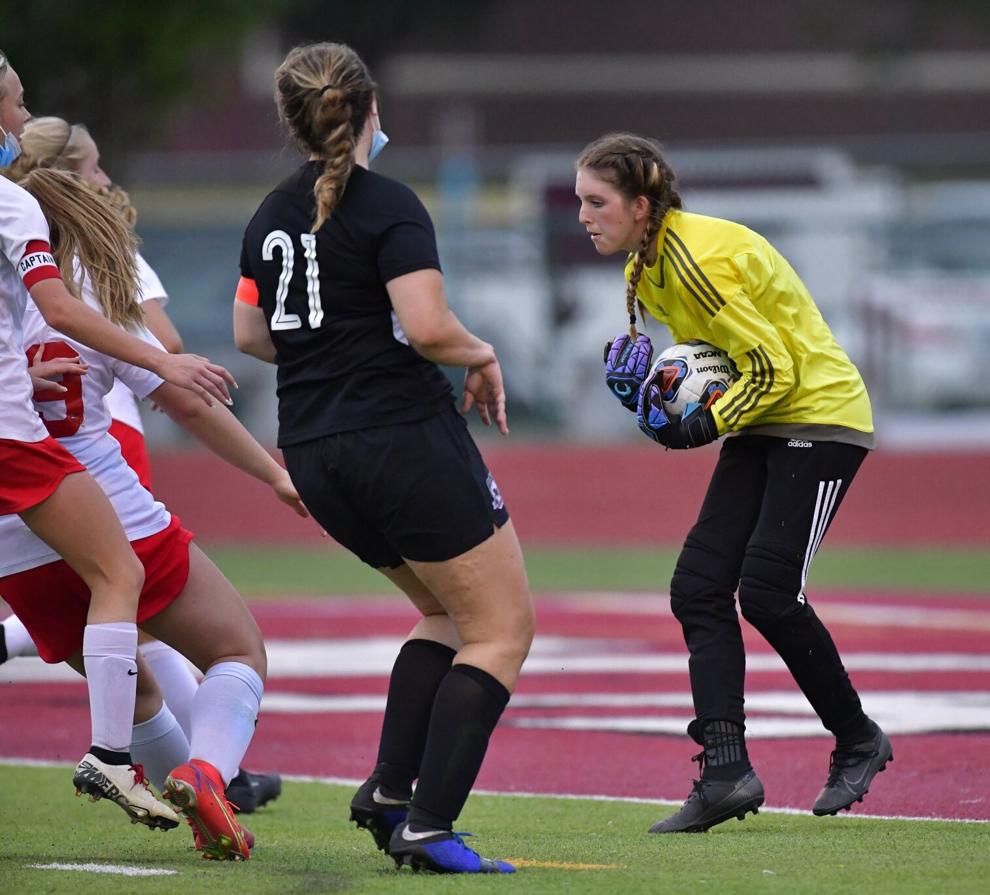 Granite City vs Belleville West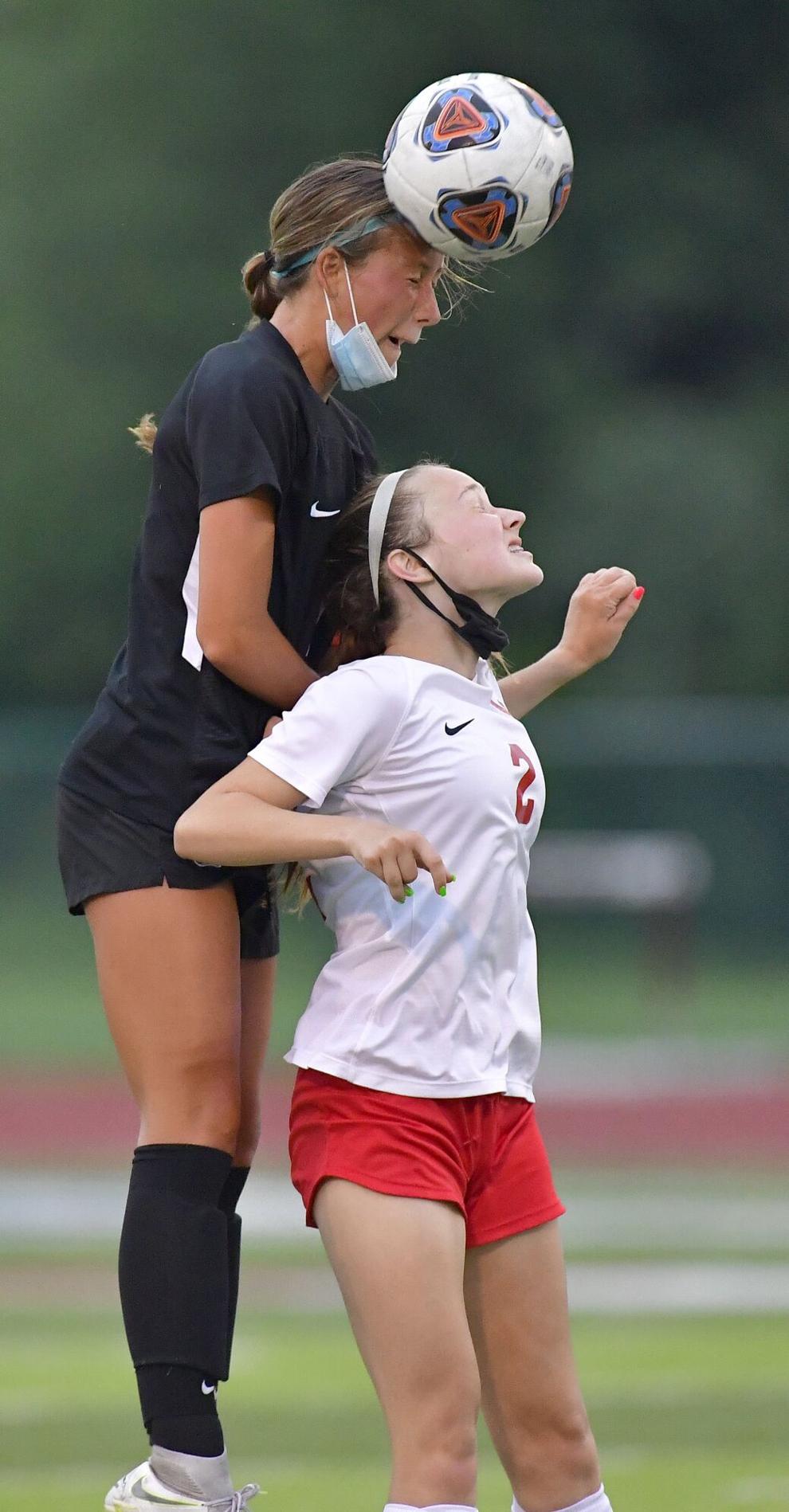 Granite City vs Belleville West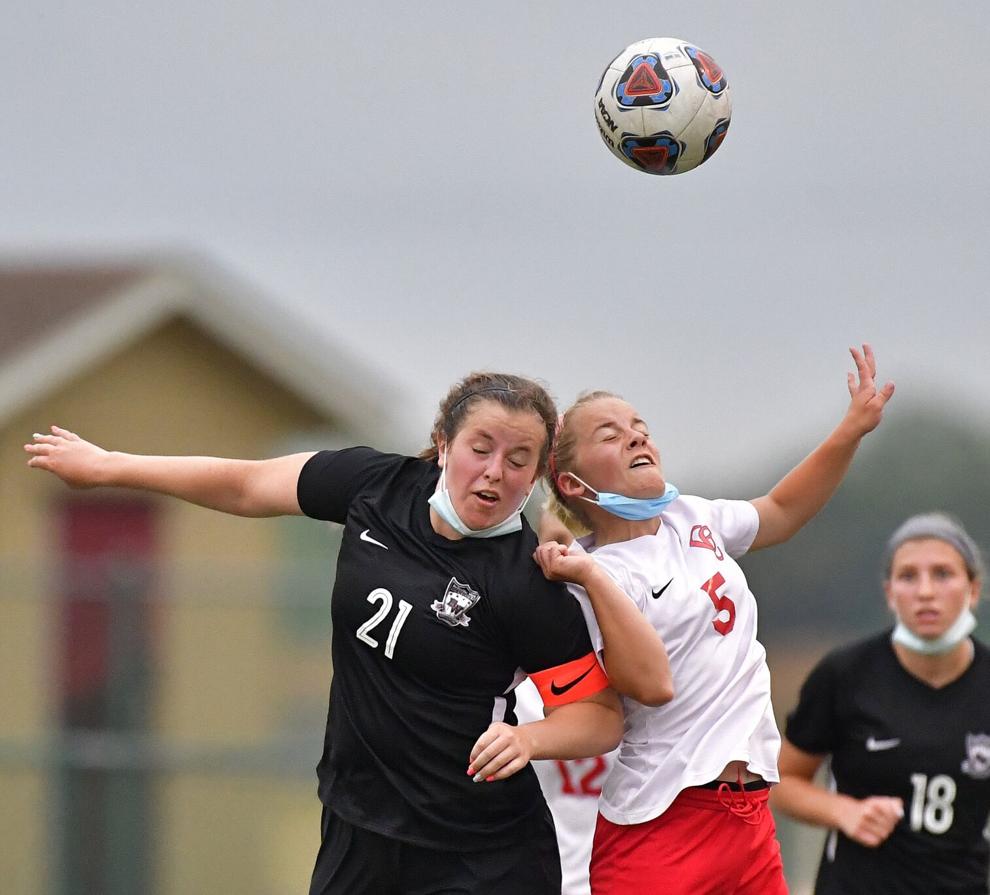 Granite City vs Belleville West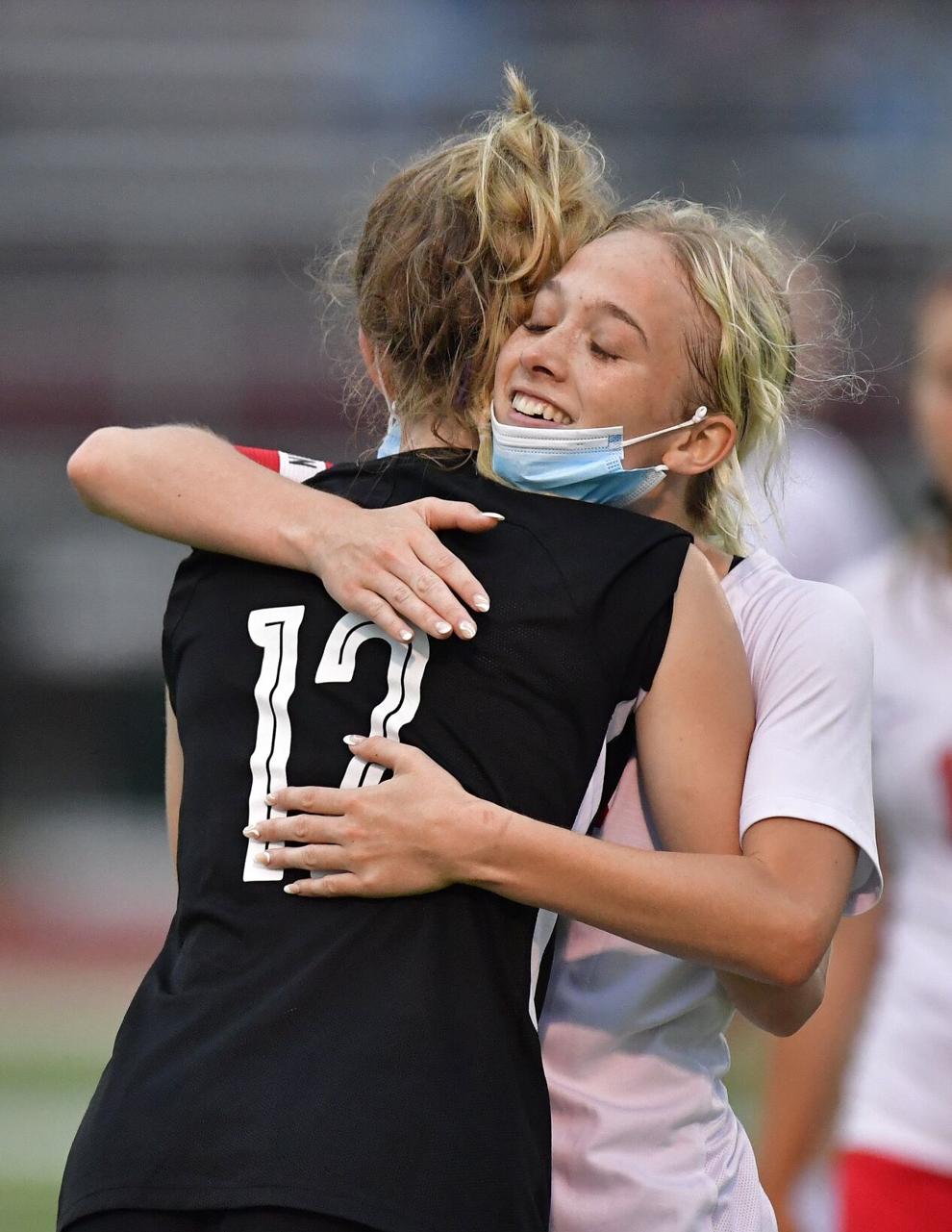 Granite City vs Belleville West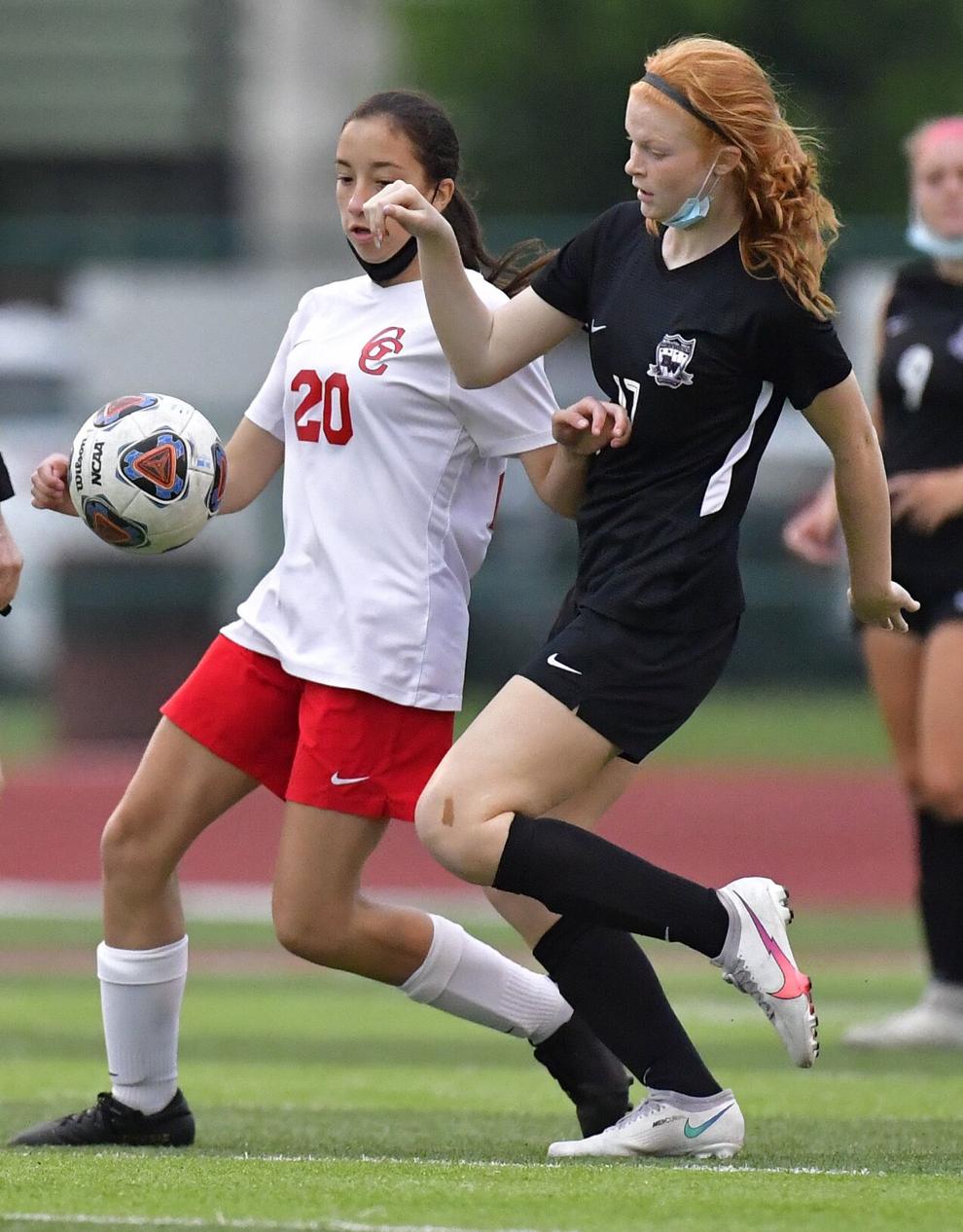 Granite City vs Belleville West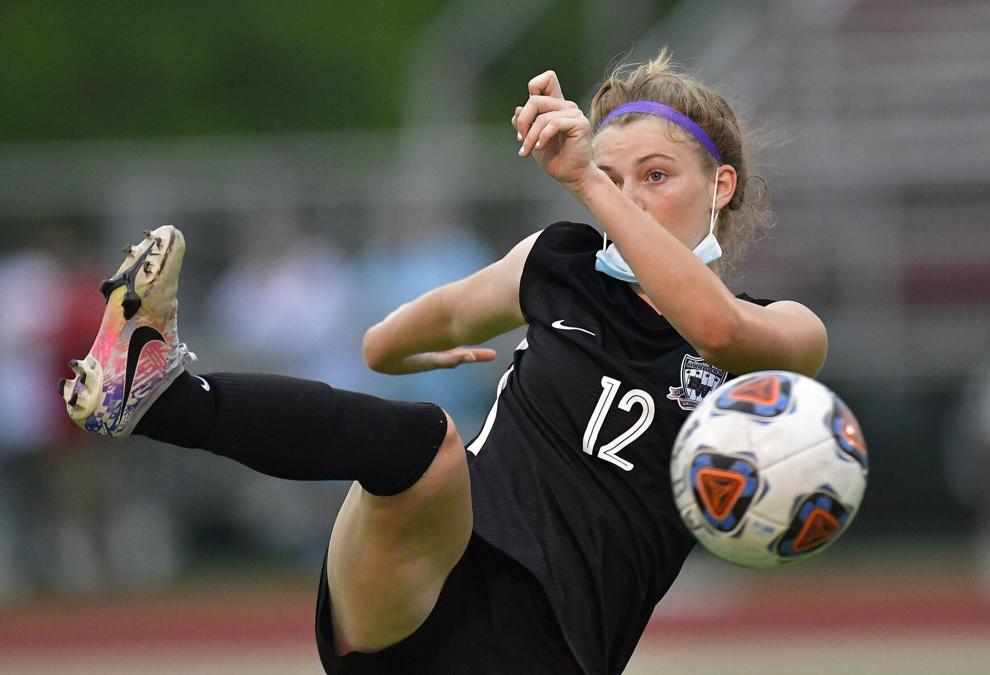 Granite City vs Belleville West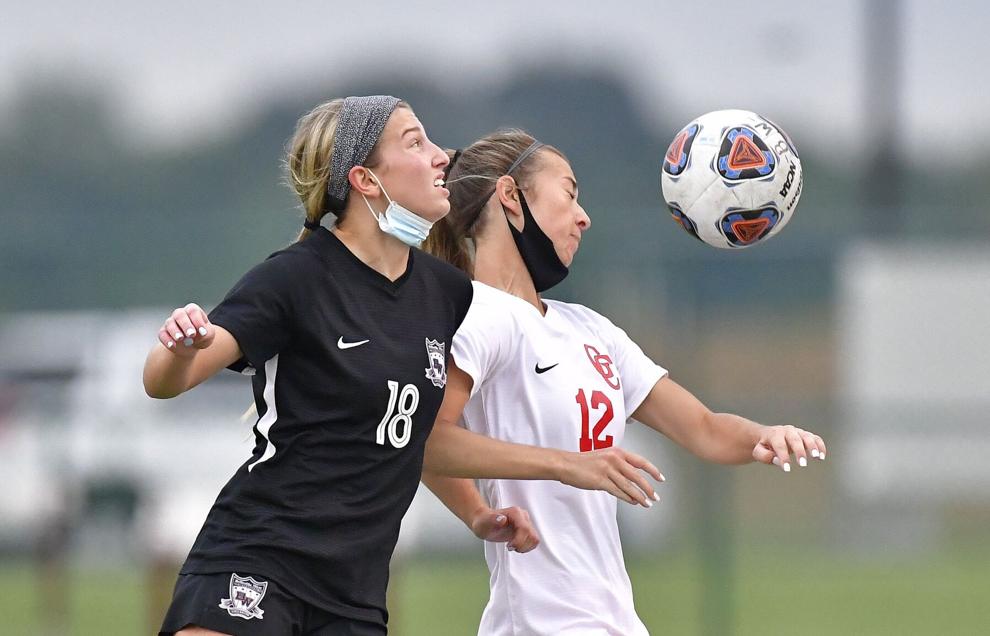 Granite City vs Belleville West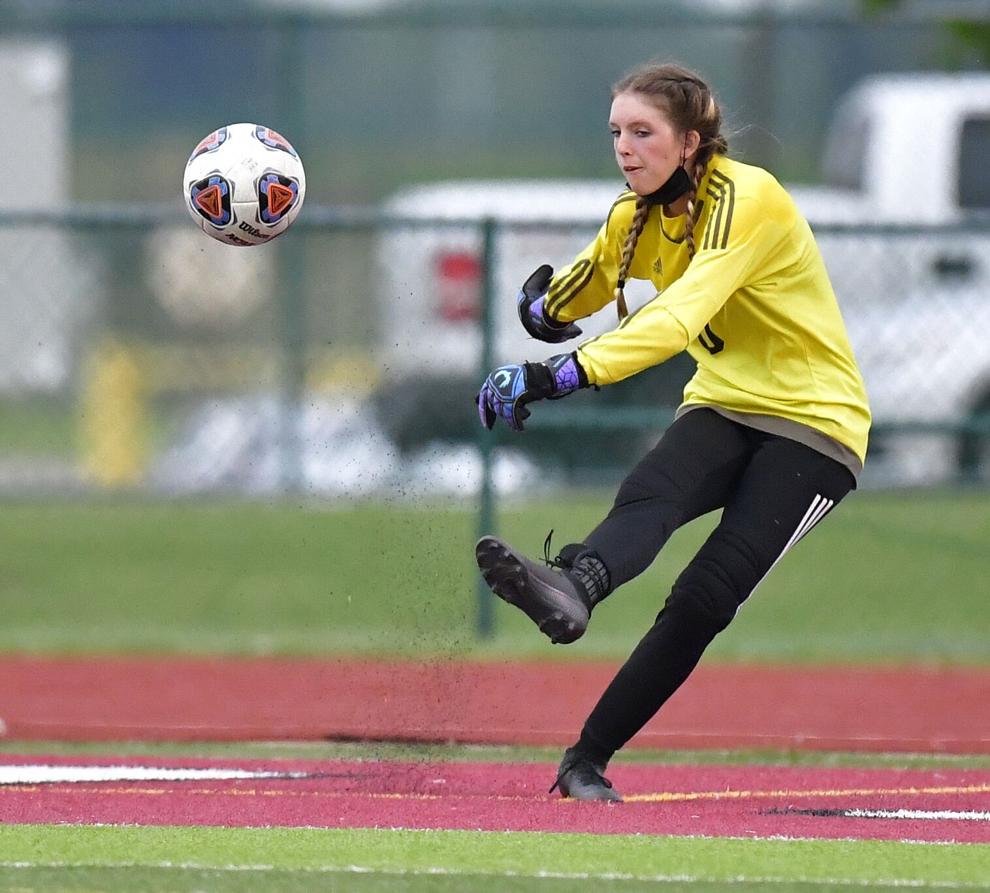 Granite City vs Belleville West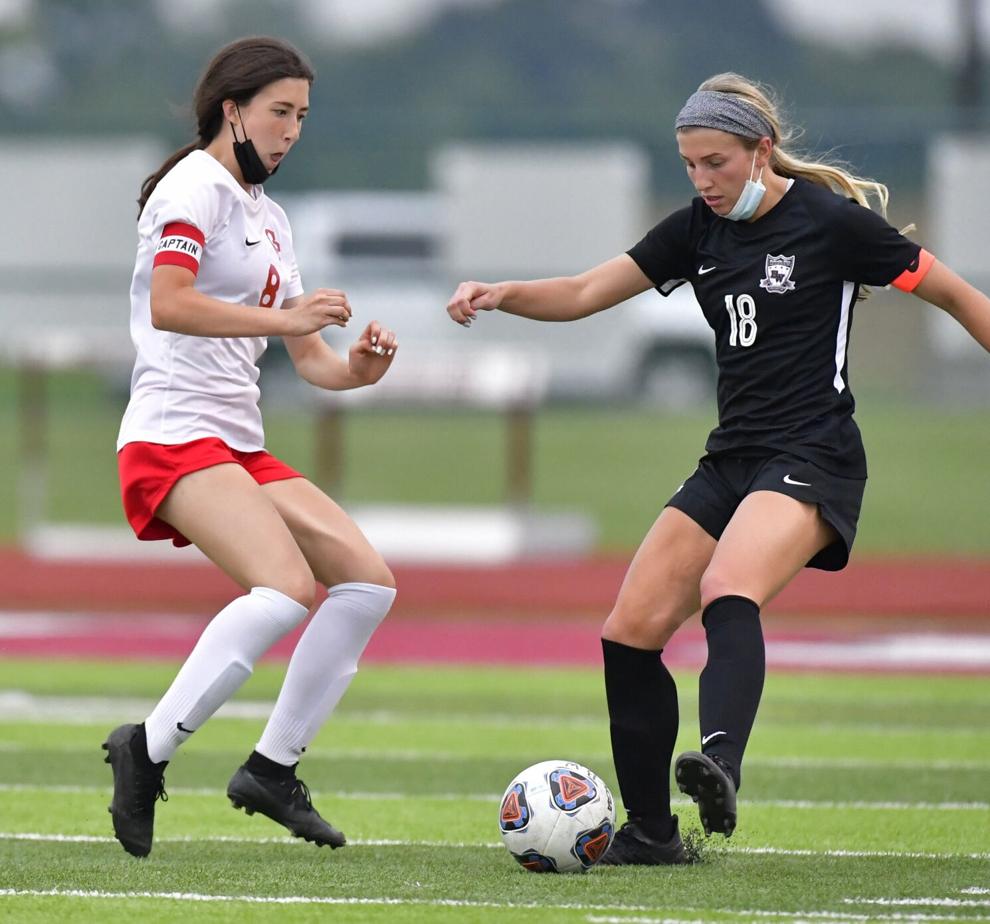 Granite City vs Belleville West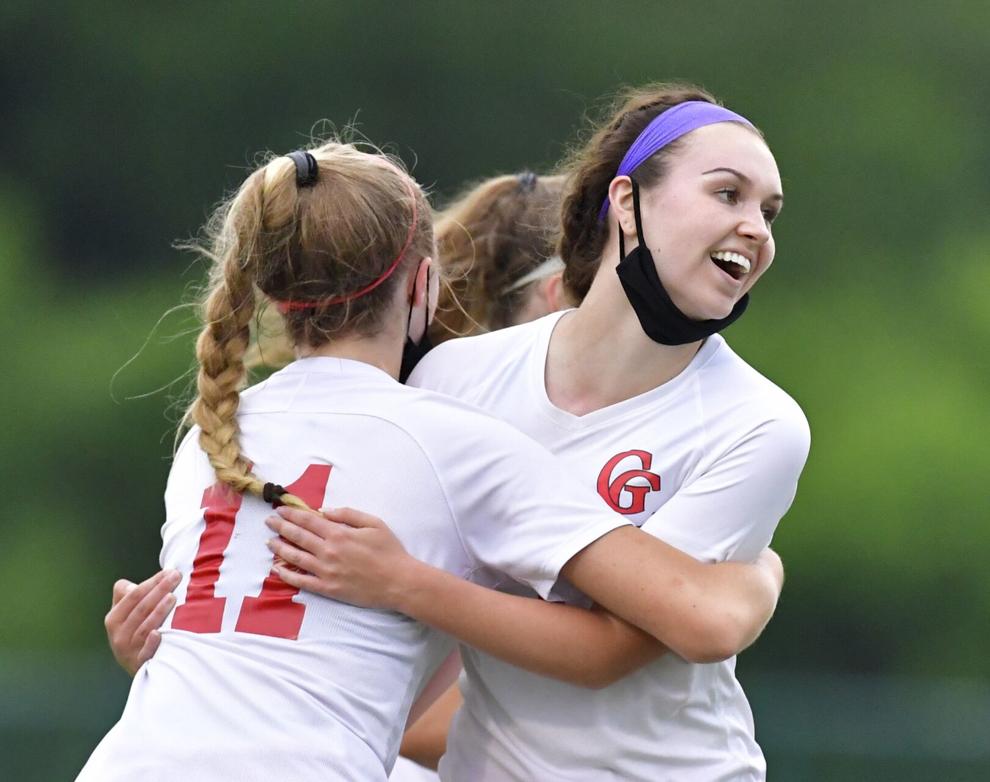 Granite City vs Belleville West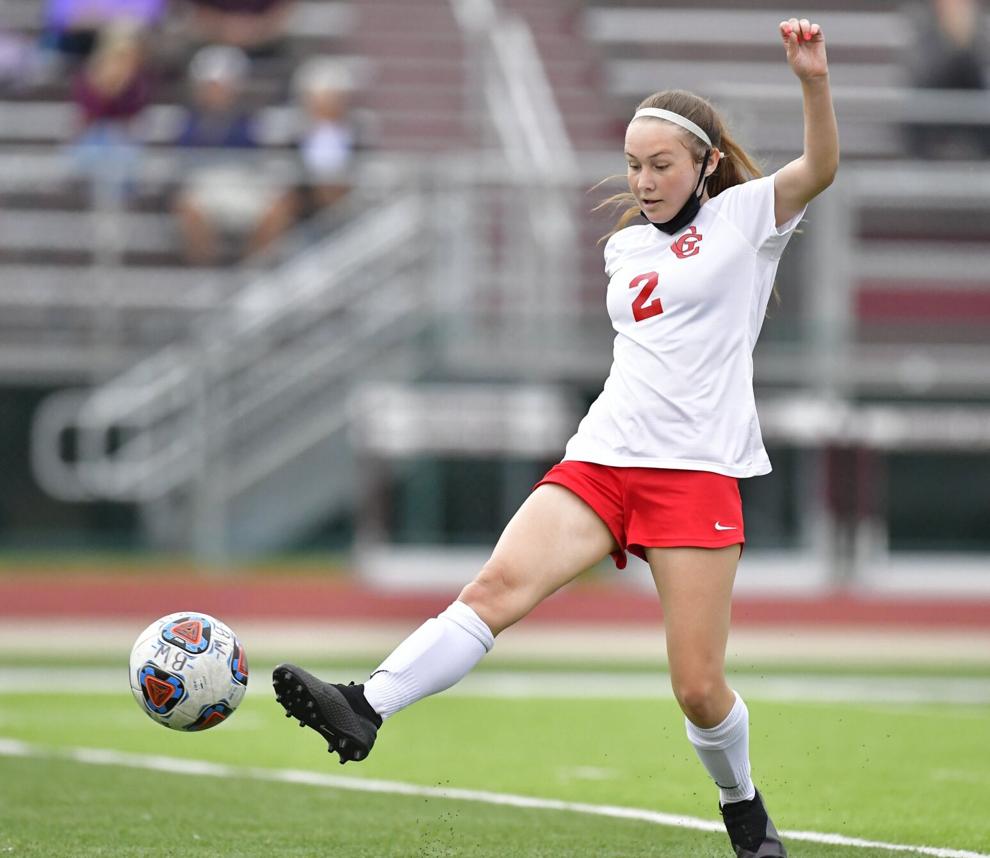 Granite City vs Belleville West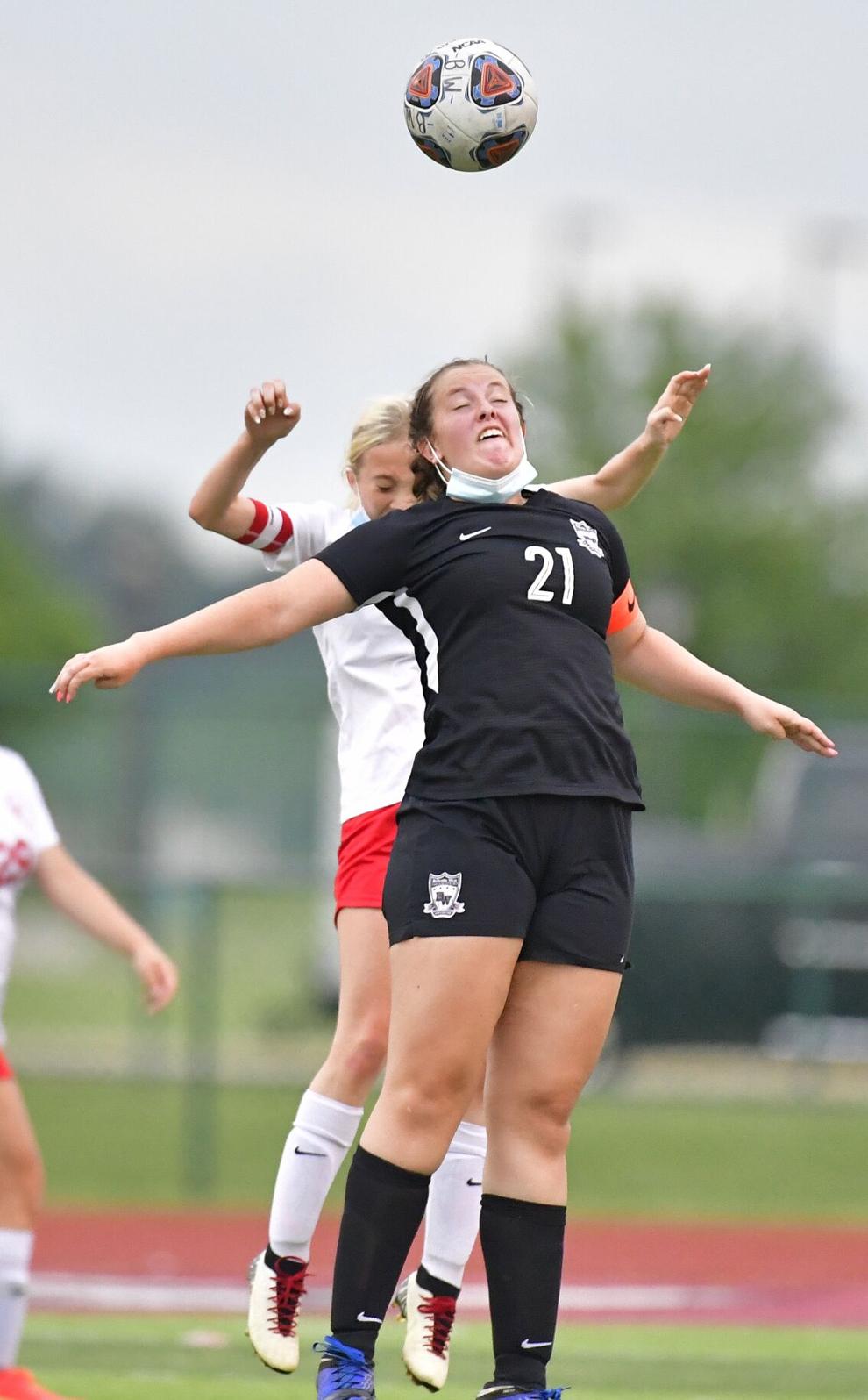 Granite City vs Belleville West