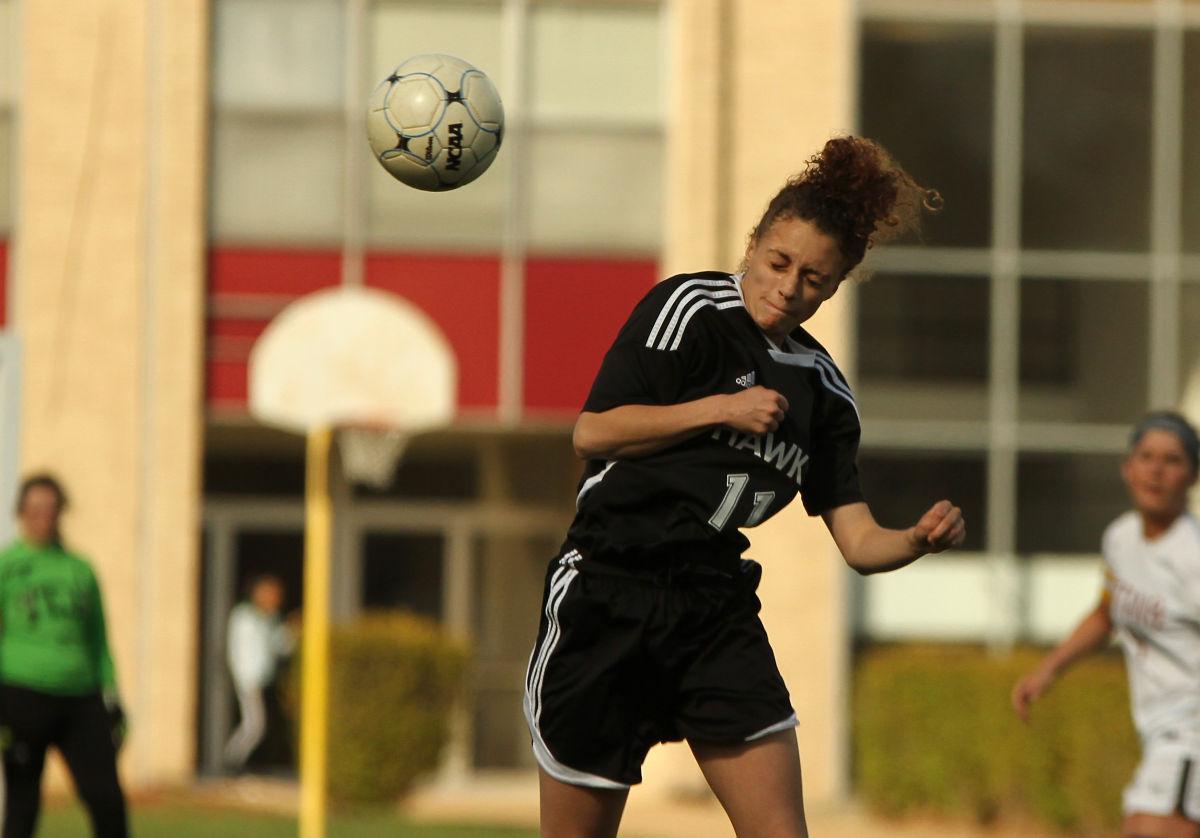 Last year was a difficult one for everyone involved with the Hazelwood Central girls soccer team.
While everyone on the pitch languished during a seven-win season, junior forward Jada Harvey enjoyed her season even less.
All Harvey could do as a sophomore was watch after tearing her ACL prior to the season.
"I learned that it's not as easy as it looks," Harvey said. "You see everybody out there working hard and you want to work that hard, too. Everyone was very supportive in that they knew I really wanted to play. They've all worked very hard — when I came back, it was easy to see the whole team was working hard."
Now that everyone is working as one with Harvey's return this season, Hazelwood Central (12-10-1) is firing on all cylinders and plays host to Jackson (17-4) in a Class 4 sectional at 6 p.m. Tuesday at the Eagan Center in Florissant.
Harvey has returned with a strong season of scoring 27 goals and adding 20 assists. She had a 31-goal season as a freshman.
"My teammates were all a big part in that, they were very supportive," Harvey said. "It was cool to see the seniors win a district title, they've been working hard the past four years."
The Hawks last won a district title in 2014. They snapped a four-game losing streak to win the Class 4 District 2 Tournament, topping McCluer North in overtime.
Central coach Pat Rocco said the reason for the Hawks' increase to 70 goals this season from 34 one year ago is obvious.
"Honestly, it is the offense that has changed so much since she came back from her ACL injury," Rocco said. "She scored a good number of goals as a freshman and, last year, our entire team was around that number. This year, she makes our offense go."
Harvey said while she is doing well in helping the team score, others have done plenty, as well.
The junior said Rocco has instilled the team with a mantra that has worked.
"Our coach gave us this motto, 'We, not me,' " Harvey said. "I know I just can't take it all myself. My teammates are working so hard to get open. I know that I can (pass the ball and get assists). I'm not the only one who has to score all of the goals. It's great to have others in the attack, so I have someone to pass the ball to when I need to do it."
As far as facing Jackson goes, Harvey said she and her teammates hold no illusion.
After all, the Indians are in the sectional round for the third time in the last four seasons.
"We all know we're the underdogs," Harvey said. "We're going to come out hard and give it our all because we don't know if it will be our last game."
As excited as she is for her team to show its stuff this postseason, Harvey, who has played soccer since she was 4 years old, is ready to keep playing long after high school ends.
She has verbally committed to Southeast Missouri.
"I've been working for this my whole life, so it's great to continue my career at a DI school," Harvey said. "I think SEMO is a good fit for me."