FRONTENAC • St. Joseph's sophomore Grace Kertz was so excited she could hardly speak Tuesday.
In the midst of a scoreless game, the midfielder used her head to create a lasting memory. 
Kertz scored for the first time in her high school career on a game-winning header with 19 minutes to play in the Angels' 2-0 victory over Nerinx Hall.
"I didn't really expect this was going to happen, I'm really excited, it was just a great cross," Kertz said of the assist from sophomore Emma Mueller. "I knew she was going to place it just right there. She does it every single time. I knew that I had to get to it. I knew that since she's so good, I had to match her standards."
Kertz came off the bench to provide a spark for the Angels (12-1, No. 1 in the STLhighschoolsports.com large-school rankings), who bounced back after their only loss of the season to Cor Jesu last Wednesday.
"Grace getting that head ball goal coming off the bench was unbelievable," St. Joseph's coach Maureen McVey said. "We like her coming off the bench because she's a feisty little thing. Our starters are in there, wearing the defense down and she comes in and does some great things. We talked about starting her but we decided no because we like what she does coming off the bench."
Kertz's goal came after the Angels missed an early chance to break the deadlock against Nerinx (9-3-2, No. 2 LS).
Maria Haro drew a penalty shot in the 18th minute when she was pulled down in the Nerinx box. She missed the ensuing shot but helped energize the Angels.
"We talked about having each other's backs today," McVey said. "We work hard at picking each other up rather than tearing one another down, and that's what they all did."
Kiley Duchardt helped put any chance at a Nerinx comeback to bed with a goal six minutes after Kertz's to set the final score.
"It was one of those games where we did well in the back with what they presented to us but we couldn't generate enough in our attack," Nerinx coach Brian Haddock said. "That could have relieved the stress on our backs. I'm not sure if we'd brought eight kids back, we could have withstood for 80 minutes what St. Joe's threw at us today. I knew they were coming off a tough loss last week in our conference, so none of that was a surprise. I just wanted to say I thought Liz Kelly did real well in goal, making the stops she did. She takes the ones she lets in personally, but she played outstanding today. It was, maybe, her best game of the year."
Junior Emily Puricelli had a pair of saves and picked up the win in goal for the Angels, who won 12 of their first 13 games before their lone setback.
"We all felt like we needed to make an impact with this game," Kertz said. "We wanted to show that (the loss) wasn't us. We wanted to go out and win a game like this. It was important to us and I am glad we did it."
4/23/19 - Girls Soccer - Nerinx Hall at St. Joseph's Academy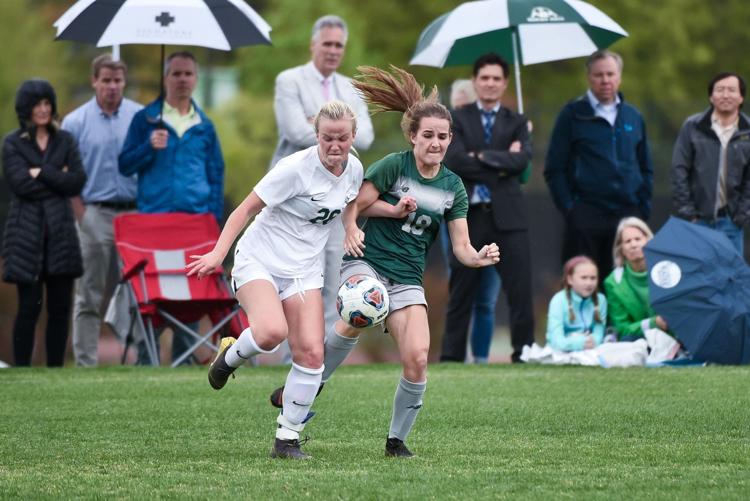 4/23/19 - Girls Soccer - Nerinx Hall at St. Joseph's Academy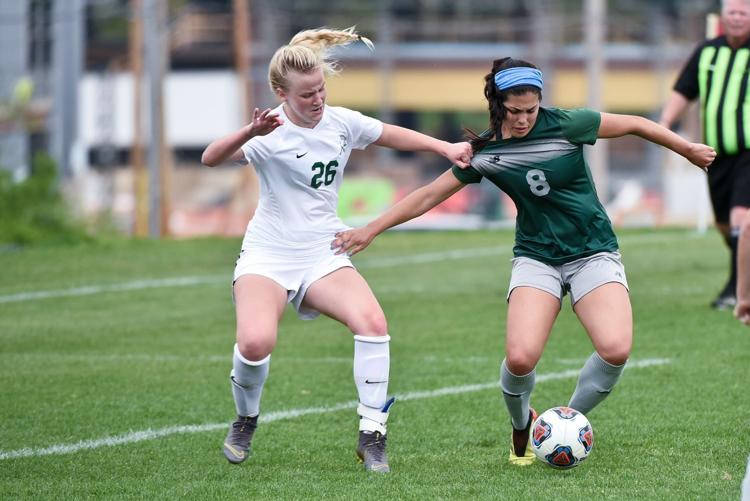 4/23/19 - Girls Soccer - Nerinx Hall at St. Joseph's Academy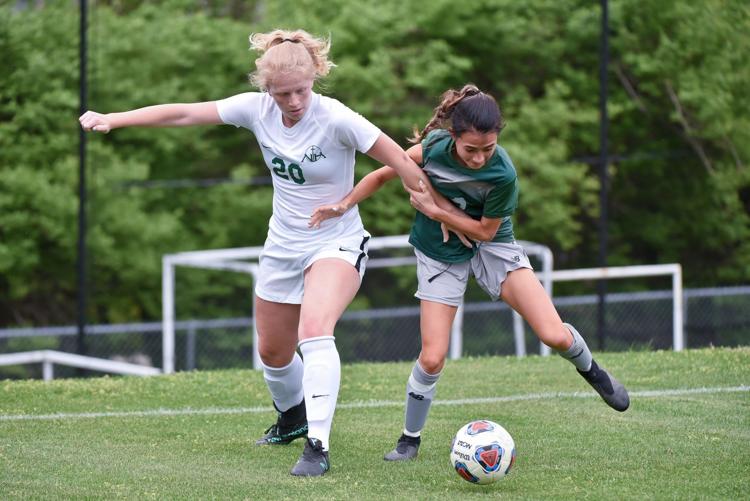 4/23/19 - Girls Soccer - Nerinx Hall at St. Joseph's Academy
4/23/19 - Girls Soccer - Nerinx Hall at St. Joseph's Academy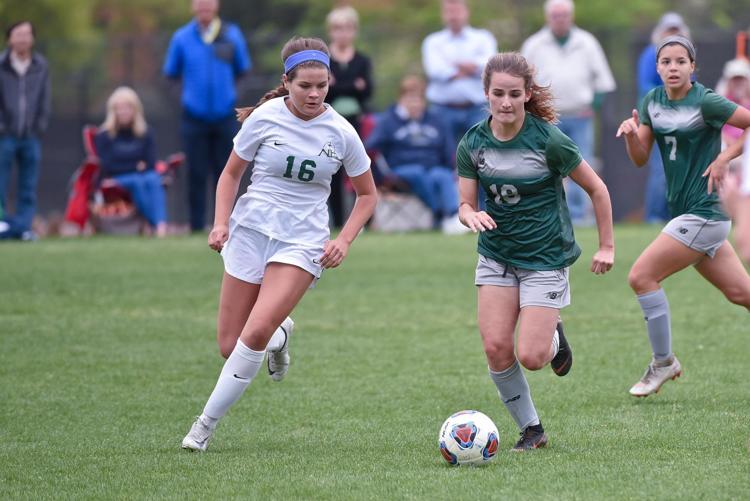 4/23/19 - Girls Soccer - Nerinx Hall at St. Joseph's Academy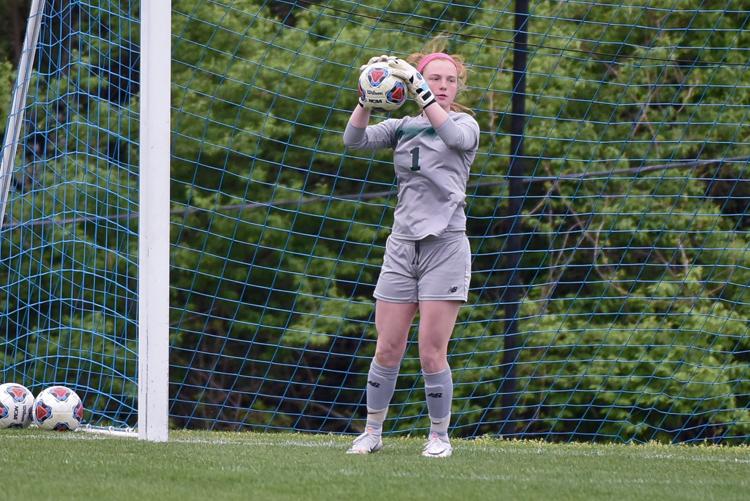 4/23/19 - Girls Soccer - Nerinx Hall at St. Joseph's Academy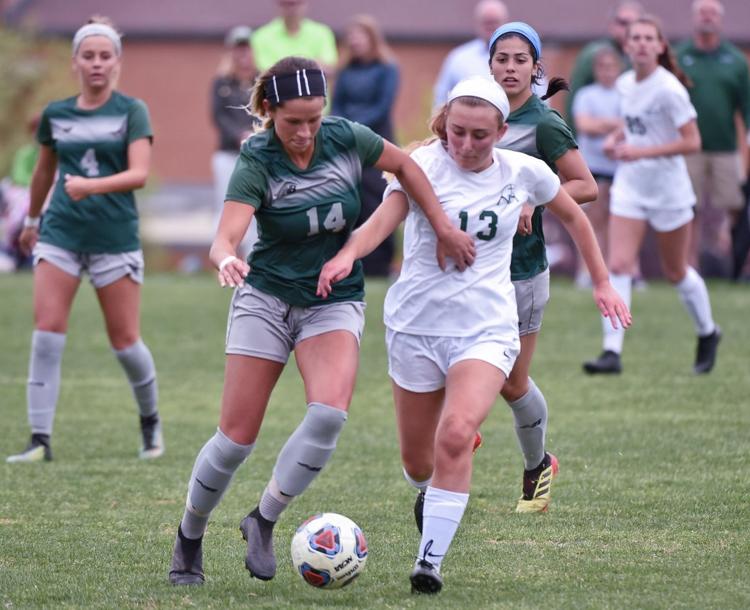 4/23/19 - Girls Soccer - Nerinx Hall at St. Joseph's Academy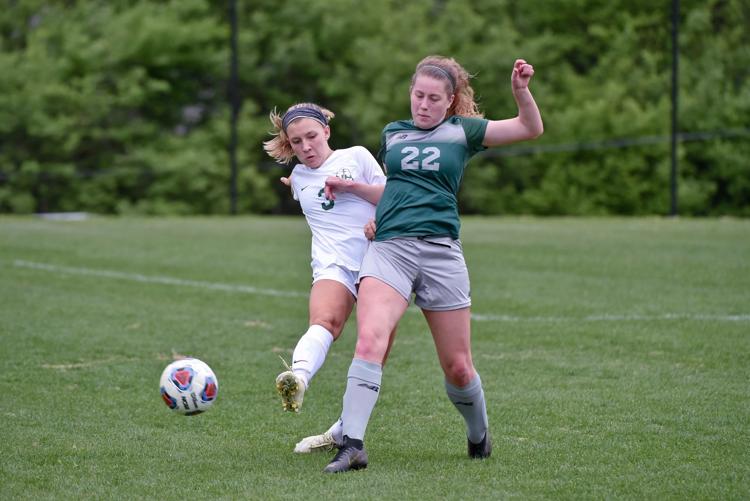 4/23/19 - Girls Soccer - Nerinx Hall at St. Joseph's Academy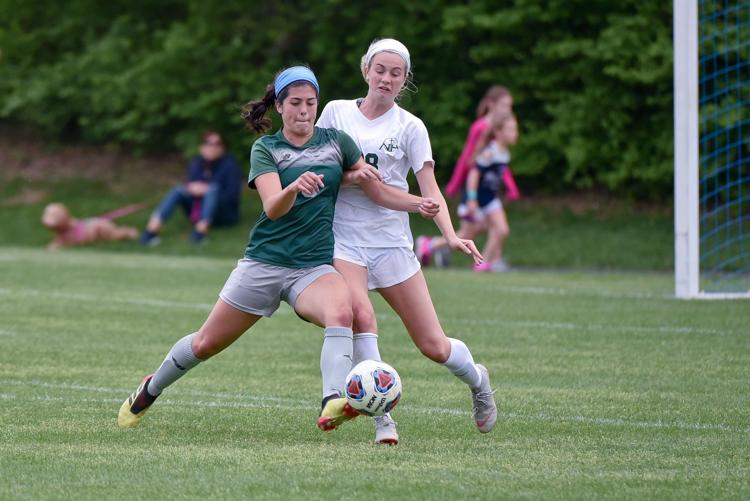 4/23/19 - Girls Soccer - Nerinx Hall at St. Joseph's Academy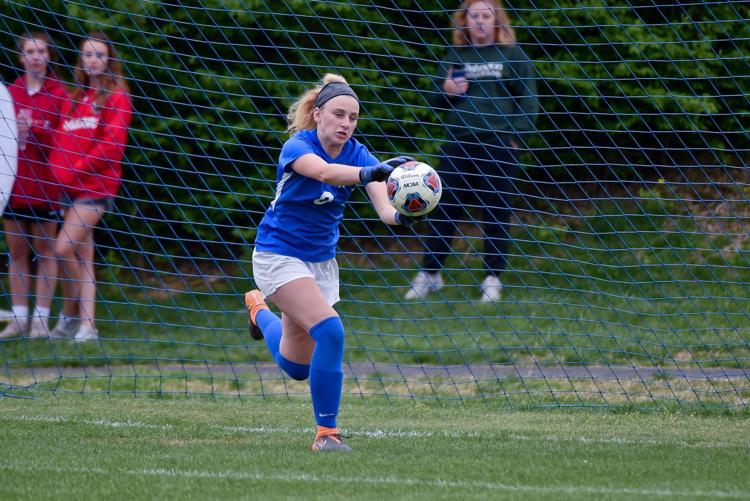 4/23/19 - Girls Soccer - Nerinx Hall at St. Joseph's Academy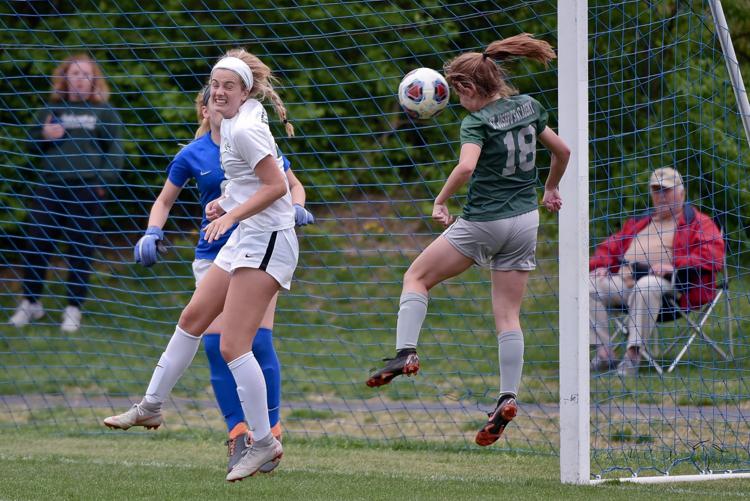 4/23/19 - Girls Soccer - Nerinx Hall at St. Joseph's Academy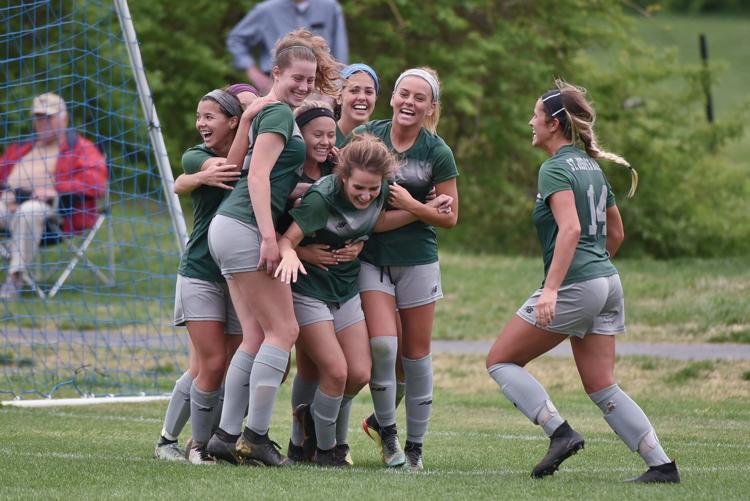 4/23/19 - Girls Soccer - Nerinx Hall at St. Joseph's Academy
4/23/19 - Girls Soccer - Nerinx Hall at St. Joseph's Academy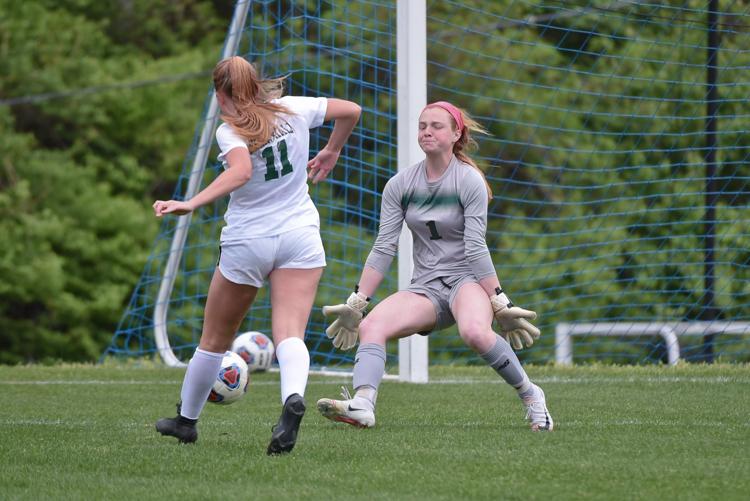 4/23/19 - Girls Soccer - Nerinx Hall at St. Joseph's Academy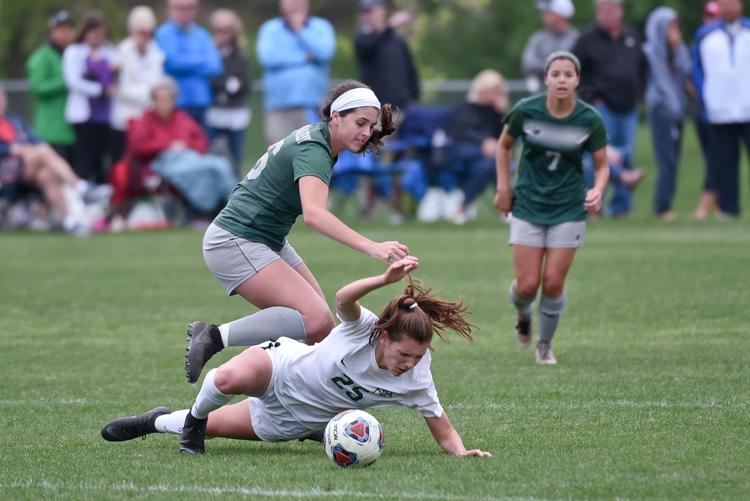 4/23/19 - Girls Soccer - Nerinx Hall at St. Joseph's Academy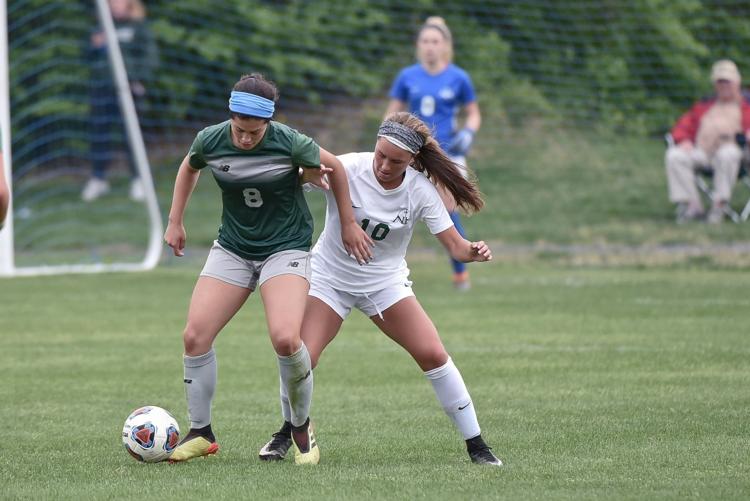 4/23/19 - Girls Soccer - Nerinx Hall at St. Joseph's Academy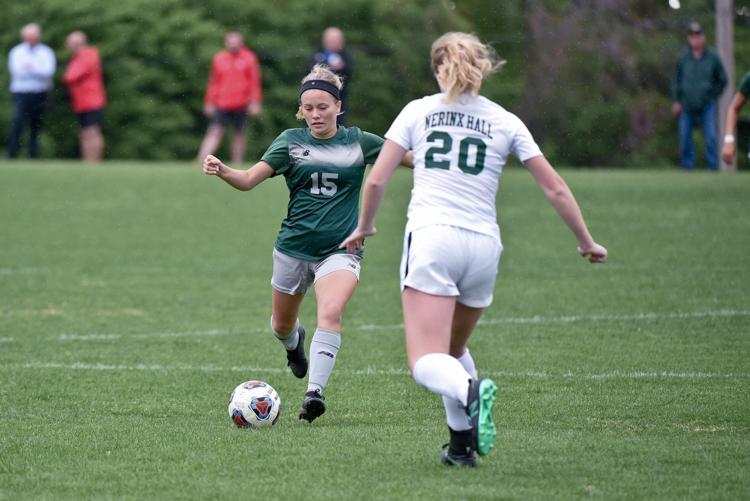 4/23/19 - Girls Soccer - Nerinx Hall at St. Joseph's Academy