KANSAS CITY • Nerinx Hall lost 3-1 to Liberty of suburban Kansas City in a weather-interrupted Class 4 girls soccer state championship Saturday at Swope Soccer Village.
But Markers sophomore defender Mackenzie Duff said the final score and state runner-up finish won't be what she or her teammates take away from the game.
"This is still very special and we are very happy to be here," Duff said. "I think this (motivates us). We will (work hard to) be back here next year."
Nerinx Hall (18-4-2, No. 3 in the STLhighschoolsports.com large-schools rankings) made the title game for the first time since 1994 after making the final four for the first time since 2005.
The Markers fell behind on a pair of goals by Liberty sophomore forward Maya Gaona. The first came with 44 seconds left in the first half and the second with seven minutes gone in the second half.
While it was less than eight minutes of elapsed time on the clock, the goals came roughly three hours apart because of a weather delay.
Nerinx Hall senior goalkeeper Sarah Ruttencutter refused to put any sort of excuse behind the goals and the delay.
"We came out and prepared like we normally would for any game," Nerinx Hall senior goalkeeper Sarah Ruttencutter said of the delayed start of the second half. "I thought we were all ready. They (Liberty) are a good team. I thought we did our best and played really well."
Nerinx Hall pulled within 2-1 in the 59th minute.
That's when junior forward Jess Preusser sent a corner kick right on to Duff's head. Duff slammed it home for only her second goal of the season.
"It was definitely tough, but we were preparing ourselves the entire time," Duff said. "Once the ball went into the back of the net, I was like, 'We're still in this, we can do this,' and we went out and gave it our all. I think that's all we can ask of ourselves."
Liberty (23-2), which won the third state title in program history and first since consecutive titles in 2010 and 2011, added an insurance goal when junior forward Madilyn Hamline scored from 20 yards out in the 77th minute.
Sophomore goalkeeper Ashton Maloney made three saves to earn the win for the Blue Jays, while Ruttencutter made two in the defeat.
Nerinx Hall was seeking the second title in program history to go along with the one it won in 1988.
"In a game like this, it's the best against the best and the better of the two usually comes out on top," Markers coach Brian Haddock said. "The result of this one game, by all means, doesn't dictate how the season went for us."
Nerinx Hall vs. Liberty soccer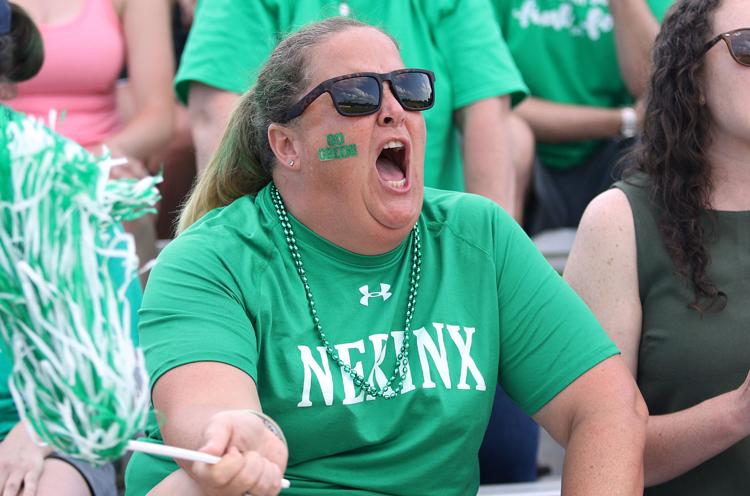 Nerinx Hall vs. Liberty soccer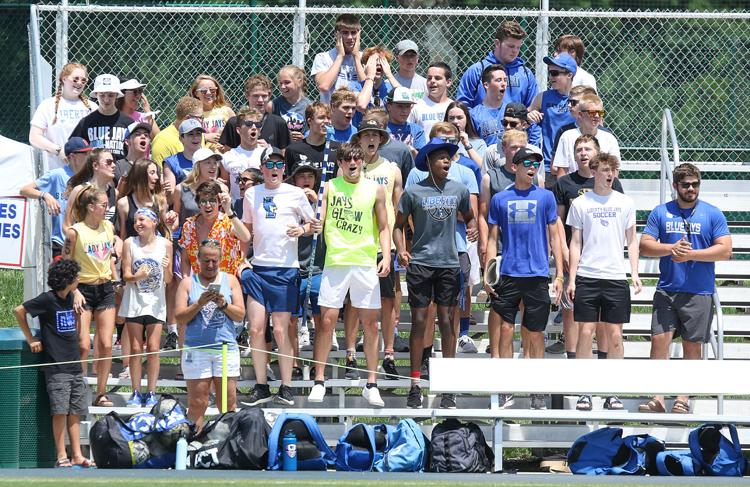 Nerinx Hall vs. Liberty soccer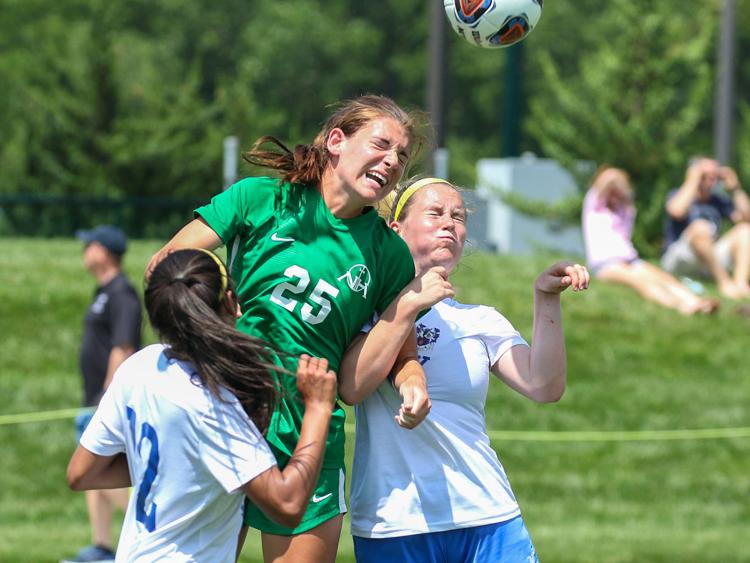 Nerinx Hall vs. Liberty soccer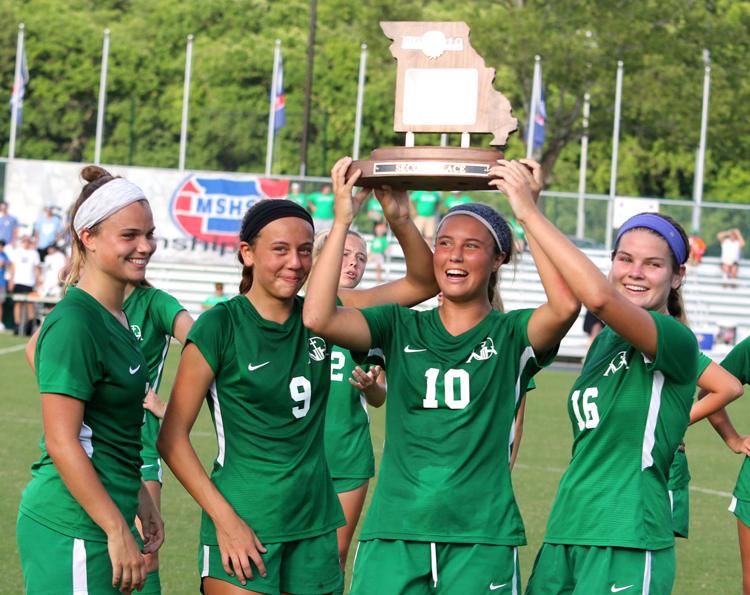 Nerinx Hall vs. Liberty soccer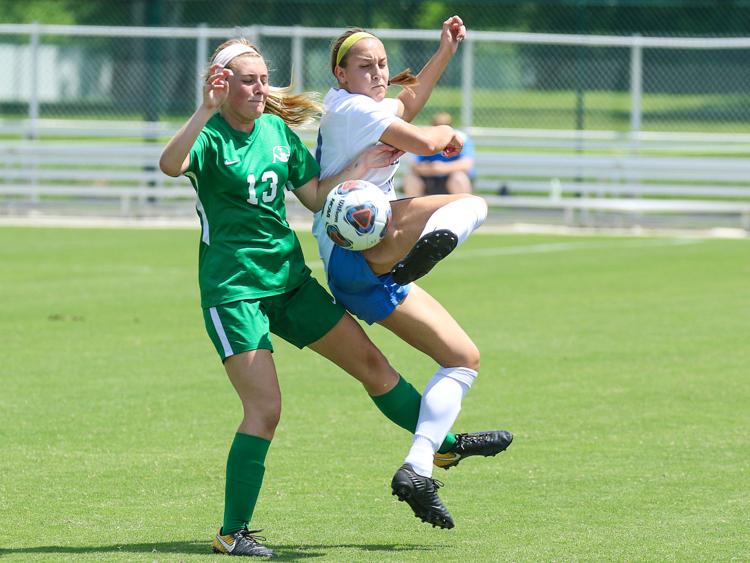 Nerinx Hall vs. Liberty soccer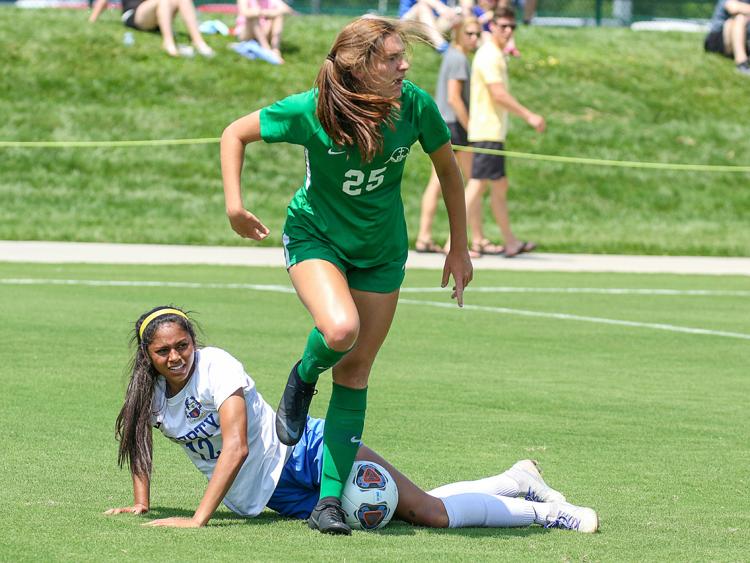 Nerinx Hall vs. Liberty soccer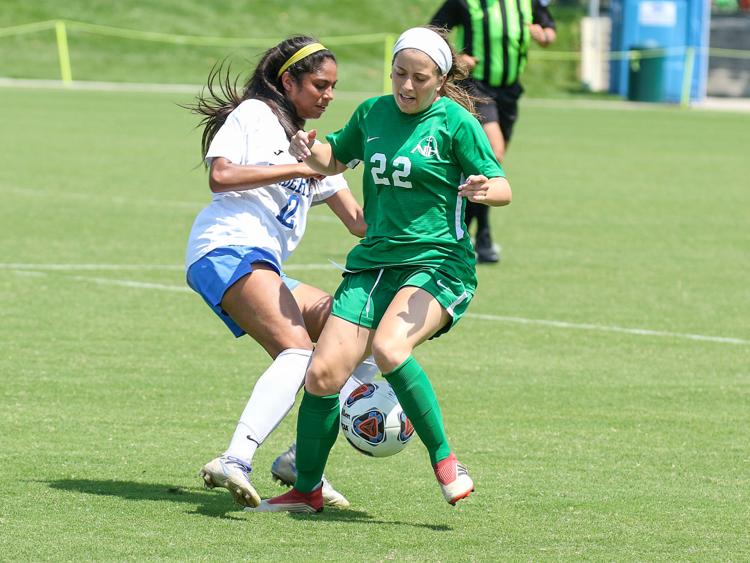 Nerinx Hall vs. Liberty soccer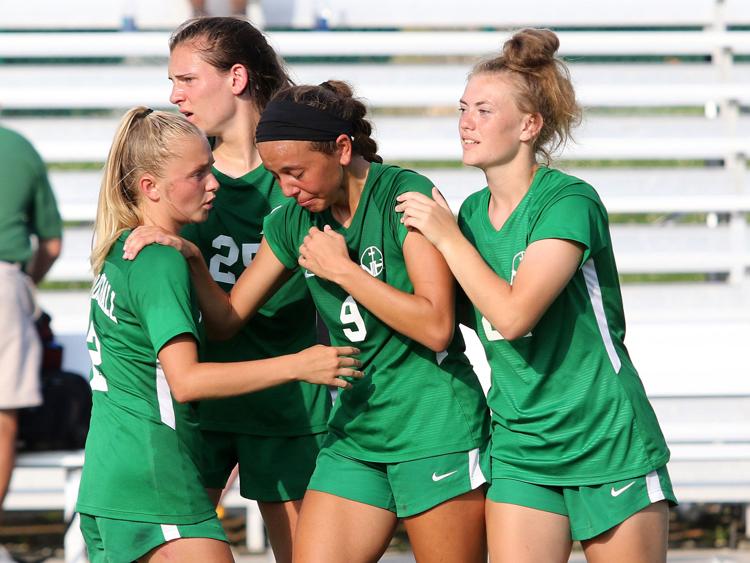 Nerinx Hall vs. Liberty soccer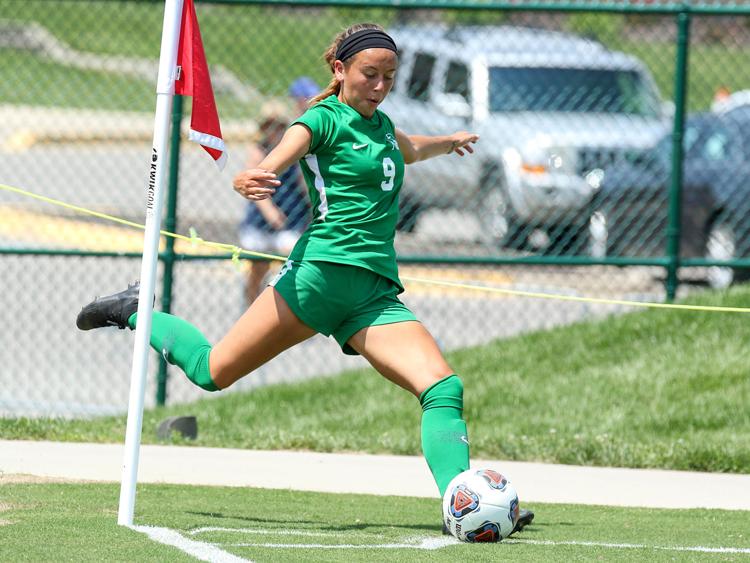 Nerinx Hall vs. Liberty soccer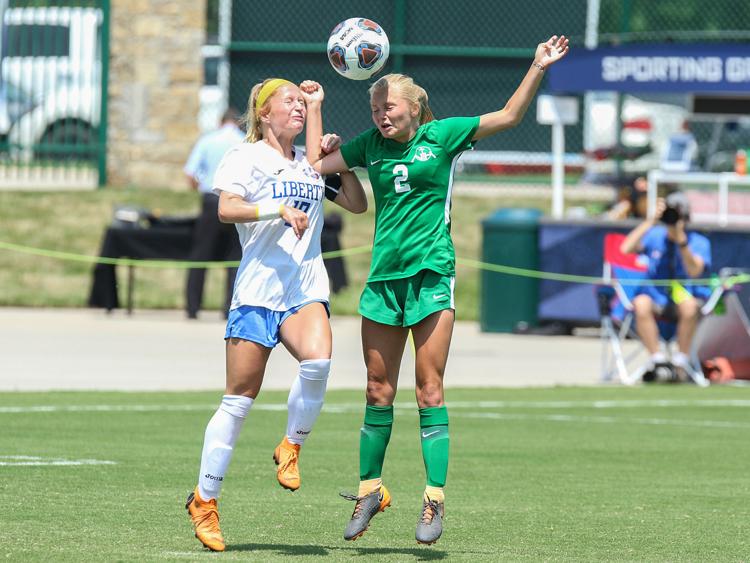 Nerinx Hall vs. Liberty soccer
Nerinx Hall vs. Liberty soccer
Nerinx Hall vs. Liberty soccer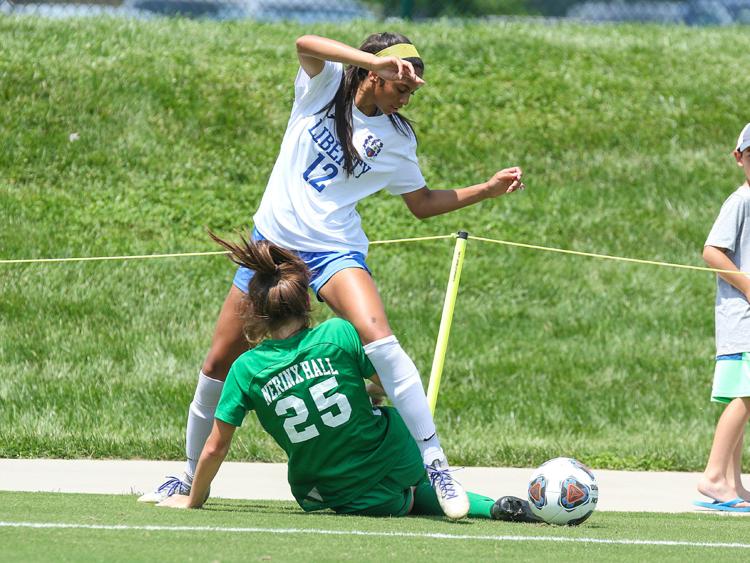 Nerinx Hall vs. Liberty soccer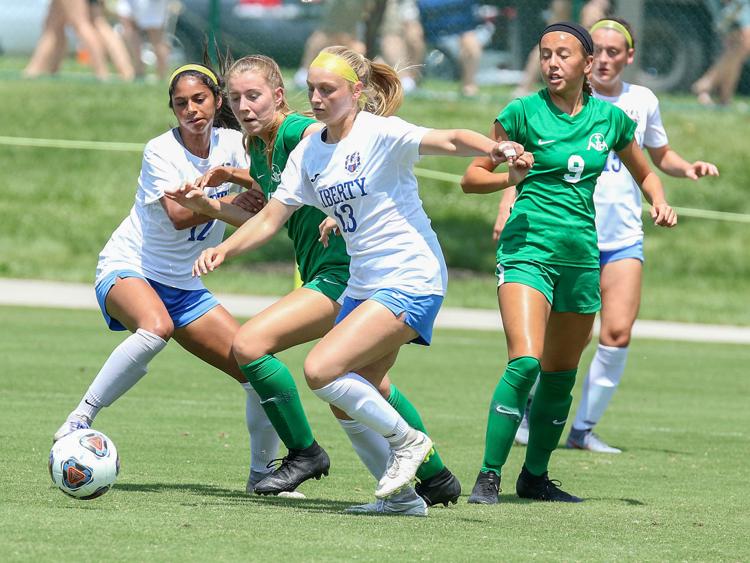 Nerinx Hall vs. Liberty soccer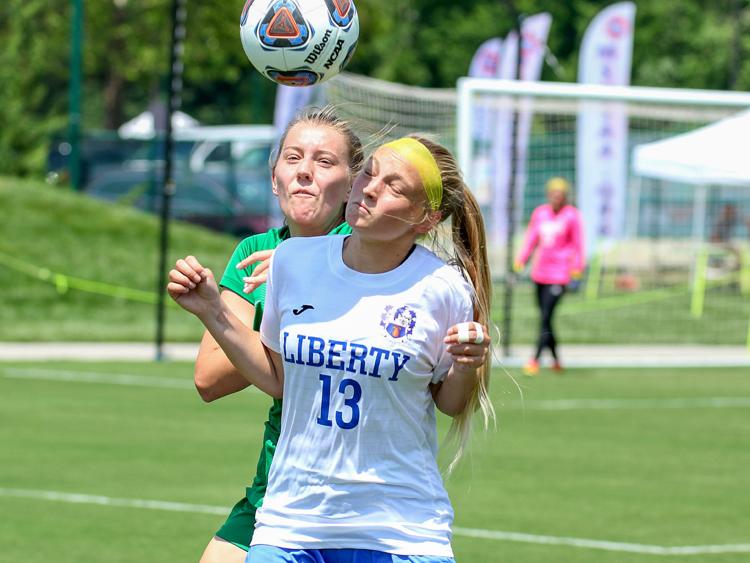 Nerinx Hall vs. Liberty soccer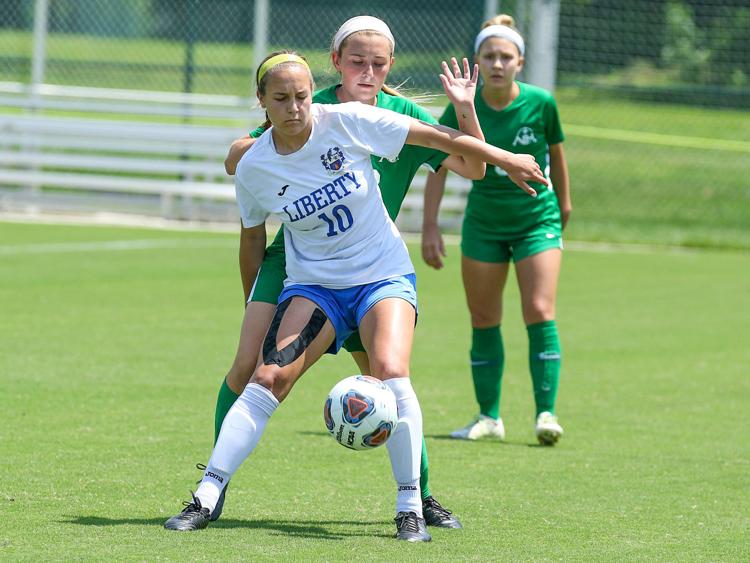 Nerinx Hall vs. Liberty soccer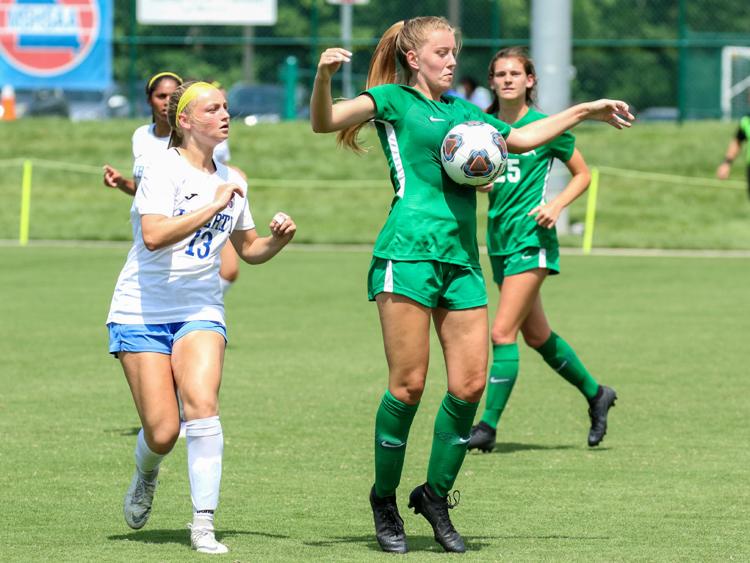 Nerinx Hall vs. Liberty soccer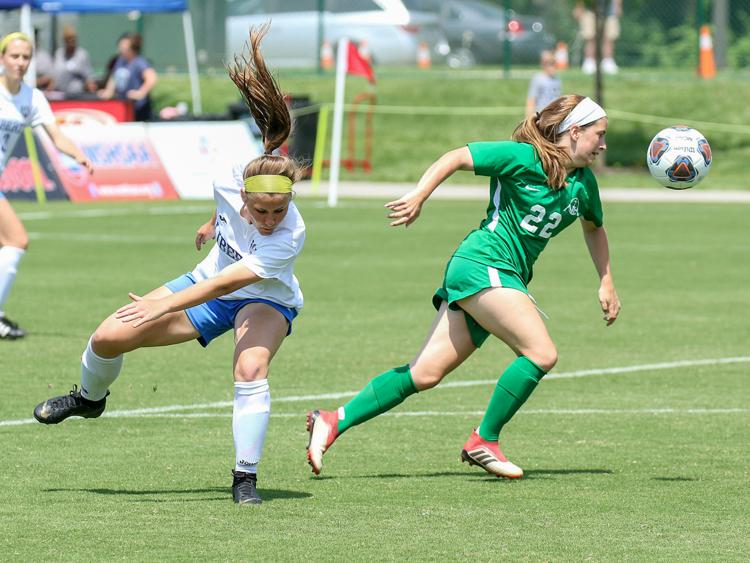 Nerinx Hall vs. Liberty soccer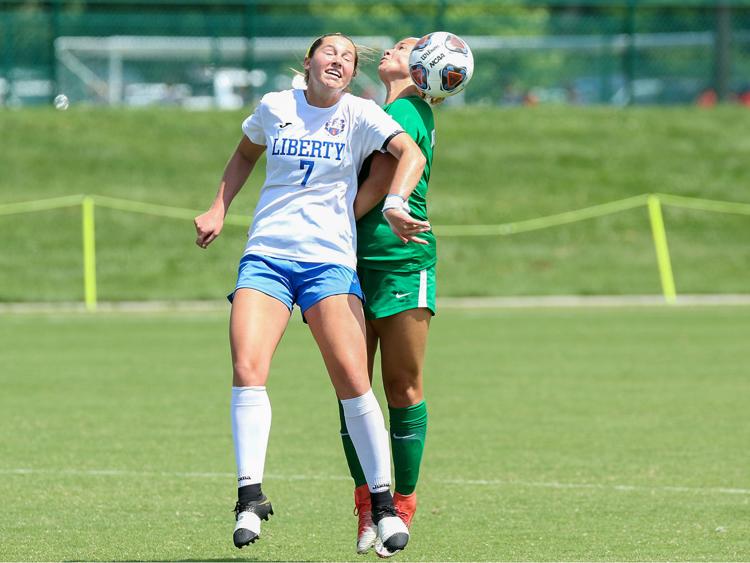 Nerinx Hall vs. Liberty soccer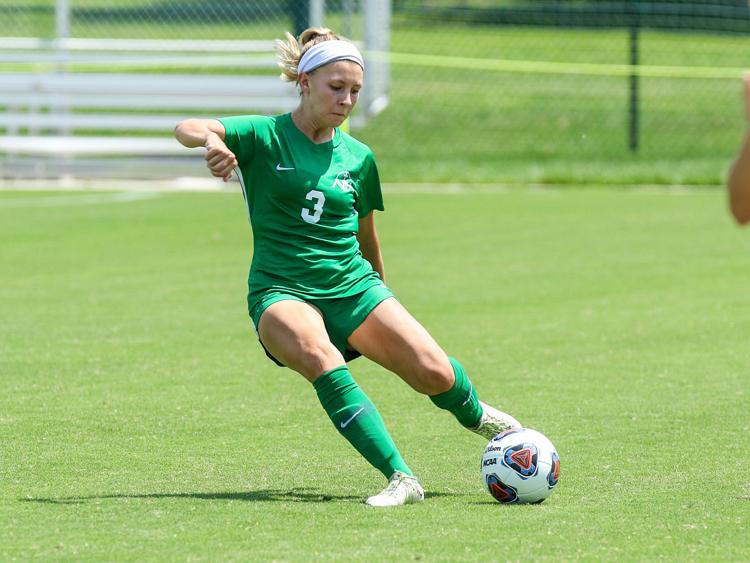 Nerinx Hall vs. Liberty soccer
Nerinx Hall vs. Liberty soccer
Nerinx Hall vs. Liberty soccer