The Notre Dame girls soccer team is building on past success, even while dealing with some changes.
In winning the Fox Tournament last week, Notre Dame (3-0) picked up shutout wins over Windsorand St. Pius X before beating the host school by a 1-0 score.
STLhighschoolsports.com rankings - 3/25/2019 Large schoolsLast Week1. Eureka (1-0)32. Nerinx Hall (0-0)23. Lindbergh (0-0)44. St. Joseph's (0-…
The Rebels, under the tutelage of a new coach in Jake Pittroff, are coming off a Class 2 state quarterfinal appearance last season.
"I am very proud of the team," senior forward Lexi Lanzafame said. "We have put in a lot of hard work these past weeks."
In the Fox win, Lanzafame assisted on a first-half goal by sophomore midfielder Rachel Tabash.
Tabash scored three goals and Lanzafame had two in the tournament. The Rebels had four different goal scorers in the trio of wins.
"(The) biggest contributing factor was the ability of the athletes to have a team mindset," Pittroff said. "Our efforts in each match were exhibited by a total team effort defensively and offensively. We played our game and maintained a positive mindset throughout each match."
Pitroff said the strong start could pay dividends heading into the thick of Notre Dame's schedule.
Tough games against the likes of St. Dominic, Oakville, Westminster await the Rebels.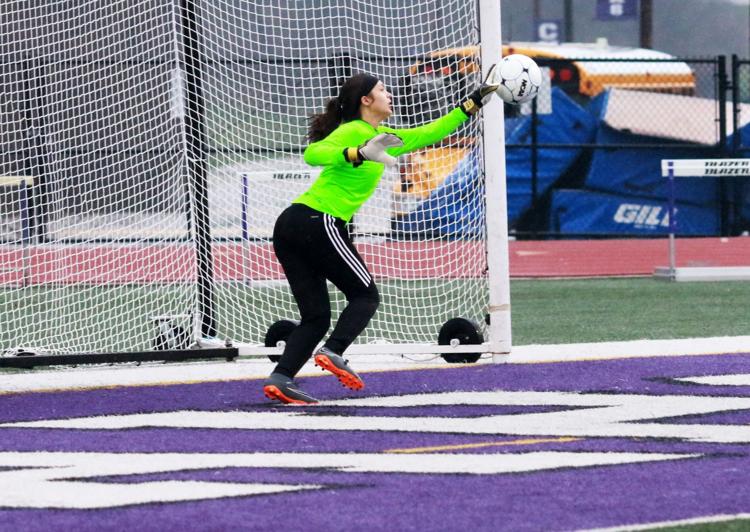 CIVIC MEMORIAL EXCELS DURING BREAK-NECK SCHEDULE PACE
Though the Illinois high school season is just two weeks old, Civic Memorial already is staring down its 10th game.
Thanks to a pair of tournaments and other games mixed in, Civic Memorial (7-2) has been really busy.
"Although playing nine games in 13 days is physically demanding, it has allowed coaches to experiment with formations and the positions of our players," Robinson said. "I think it has prepared us tremendously for our competitive schedule."
According to coach Eric Zyung, a very Eagles young lineup in terms of age benefits from the fact the youngsters on the team have played plenty of soccer before ever touching a high school pitch.
"We're off to a great start and it all begins with our captains, Jenna and junior Anna Hall," Zyung said. "We are young class-wise as we start five or six freshmen and three sophomores. However, they have a lot of a soccer experience. The two captains are great leaders by action and vocally."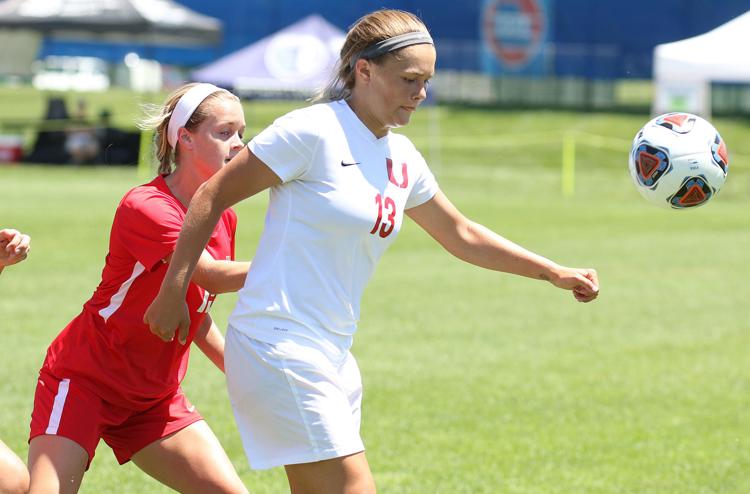 PARKWAY COLLEGE SHOWCASE HOSTS PLENTY OF STAR-STUDDED MATCH-UPS
Among the 80-game schedule of games over Friday and Saturday, the Parkway College Showcase at the Lou Fusz Soccer Complex is littered with high-level matchups.
The 98-team field comes from Arkansas, Missouri and Illinois.
The first games are slated for 1 p.m. Friday and run through 8:30 p.m. starts that night. The games Saturday begin at 8 a.m. and run through 6 p.m. starts.
One interesting matchup of locals pits Columbia (6-0) and Union (3-0) against one another at 4 p.m. Saturday.
"Columbia is off to a great start," Union coach Matt Fennessey said. "It appears that they are scoring goals with ease again this year. (I'm) looking forward to that game as well. Columbia has been one of the top teams in the area for the past couple of years. (It's) definitely a game on the schedule that we circle. (We're) hoping we can put together a couple solid games this weekend. This will be a true test of where we are at early in the season."
For his part, Columbia coach Jamey Bridges said playing top teams from both Illinois and Missouri will test the Eagles mettle.
"It will be a tough weekend with Nequa Valley and Union," Bridges said. "That will definitely show us where we are. I personally love games like this that really prepare us for a postseason run. (I'm) looking forward to the see how the girls respond."
The entry fee for the event is $8 per adult, $5 for students, and the gate will be collected as cars enter the facility parking lot.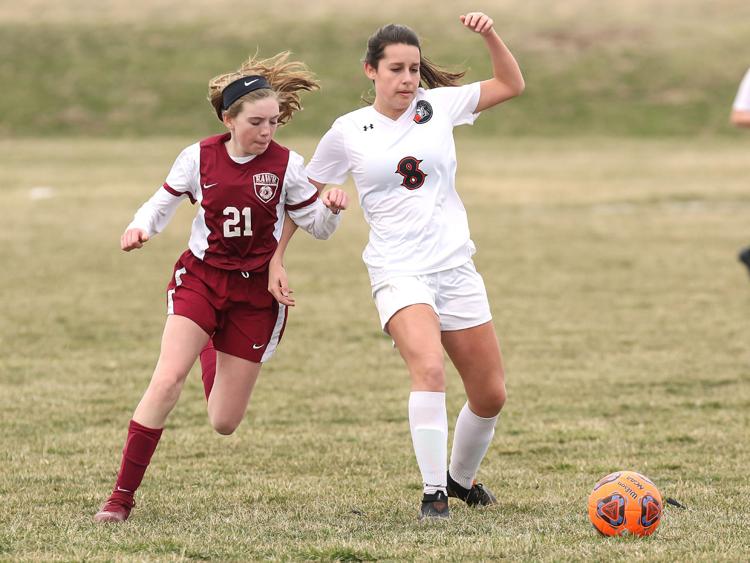 WESCLIN OFF TO UNBLEMISHED START
It's hard to start any better than Wesclin has this season.
Through seven games, the Warriors (7-0) have yet to surrender a goal, outscoring the opposition by a tally of 48-0.
"I think that the reason we are able to keep this shut-out streak alive is mainly because of the way our coaches put us in our formation," junior center back Elena Fridleysaid. "We have our defense so stacked that it has been hard for teams to get through, and it will continue to be difficult for the teams we play in the future to get past our defensive line. It also helps that most of our team has been playing together since a very young age, so we know how to read each other very well. Every single girl on that field works their hardest without hesitation. All of my teammates always put in the extra effort to get back and help me and Abbey Norbury on defense. Abbey and I have played defense our entire career together. Having us both back there makes it very hard to get past."
Wesclin, which finished 17-7 last year, started this season by winning the Adidas bracket of the Metro Cup.
While the defense has been stellar, coach Terry Calvert said, having the top two and three of the top five scorers in the area doesn't hurt, either.
"On offense at Wesclin, we try to attack in a way that allows us to strike from several different positions," Calvert said. "We are fortunate enough to have two freshman, Erin Klein and Kylie Petroski, that are athletic and talented enough to finish on the opportunities created from the holding midfield positions. Midfielders, Tori Calvert and Galena Stewart, have played very well in supporting the defense and also generating our attack."
• Lutheran St. Charles got off to a great start in winning its own tournament. A pair of 3-0 wins over Hazelwood Central and Sullivan preceded a 10-0 win over Lutheran North for the title. Freshman forward Bradie Edelen's seven goals led the way for the Cougars.
• The other big tournament last week was the Zumwalt Classic. In the title game, Howell Central (3-0) got past Westminster by a 2-1 score on goals by Mackenzie Daiber and Mackenzie Jones.
• This week sees the Hancock Tournament, a four-team round-robin event to be played at Heine Meine. McCluer, Bayless, Lift for Life and Hancock will play games Monday, Wednesday and Thursday.