FENTON — Logan Racine feared the worst.
The St. Dominic senior midfielder was felled by an ailment in March and her final soccer campaign was in serious doubt.
"I wasn't sure I'd be able to get back in time to enjoy the season," Racine said. "It was kind of a helpless feeling."
Racine bounced back after just two weeks on the sidelines.
As far as enjoying the season, the 5-foot-7 sniper couldn't have envisioned a better finish.
Racine scored twice midway through the first half to lead the Crusaders to a 3-1 win over Nerinx Hall in the Class 4 girls soccer state championship match Saturday at Soccer Park.
St. Dominic (25-0) completed a magical three-month run that concluded with its sixth state championship.
The Crusaders have won their last 31 matches and have gone 758 days since their last loss — a 3-2 setback to Quincy Notre Dame on May 10, 2019. They outscored their opponents 128-14 this season and 150-21 during the current 25-month winning streak.
"These girls are special and they played like it tonight," St. Dominic coach Greg Koeller said.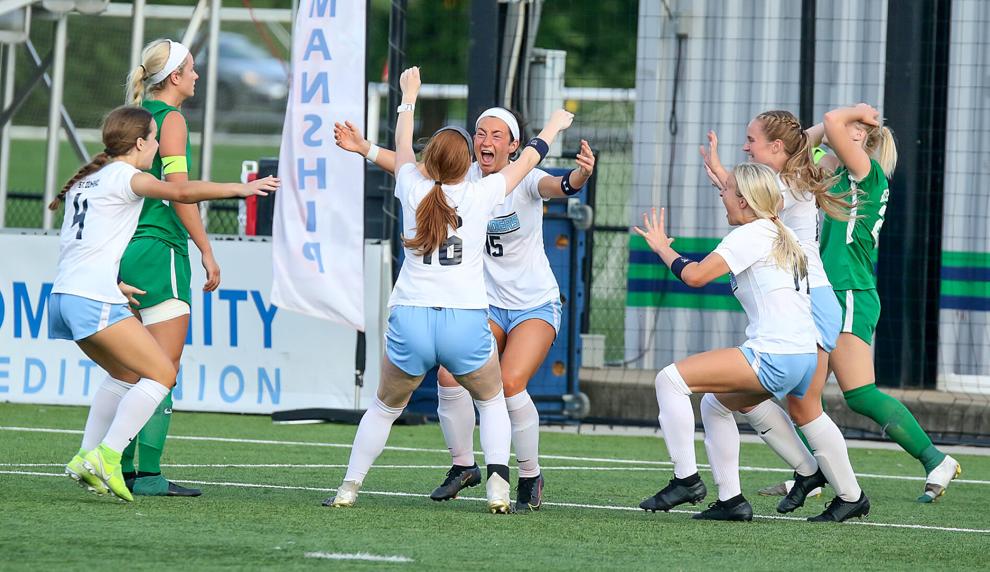 Senior Camryn Collier added an insurance goal in the 66th minute and sophomore goalkeeper Katy Fitzler stopped Nerinx Hall senior Mackenzie Duff on a penalty kick in the 73rd minute to nail down the triumph.
Racine became the latest in a long line of heroes for the talent-rich Crusaders, who seem to possess an uncanny wealth of offensive threats. She missed a couple matches midway through the year with a minor foot injury before catching fire down the stretch.
Bound for Rider University in Lawrenceville, New Jersey, Racine also scored a key goal in a 5-2 semifinal round win over Lee's Summit West on Friday.
"What a great performance from Logan," Koeller said. "She overcame some adversity and came on strong when we needed her. That's what this team is all about."
Racine, who finished with 12 goals, helped the Crusaders regain the momentum by heading a corner kick from Gabby Hennessy in the 11th minute. The tally erased a rare deficit.
"I got away from the girl that was marking me and I just saw the ball and tried to put something on it," Racine said.
St. Dominic senior defender Ashley Martinez said Racine picked the perfect time for a momentum-changing play.
"There was no doubt we were going to score," said Martinez, who is bound for the University of Wisconsin. "We kept our heads up and then we pushed."
Racine doubled her pleasure just over 10 minutes later with a left-footed laser from 19 yards out.
Once the Crusaders grabbed the lead, they were able to hunker down the keep the Markers (21-4) off the board.
Martinez, a rock in the back half, and senior Rylie Combs helped nail down the triumph.
"All year long there was pressure — but it was a lot of fun," Martinez said. "We had tunnel vision. We knew where we wanted to go, what we wanted to do."
The Crusaders essentially claimed consecutive titles. They won their fifth overall crown in 2019, the last year a state-wide tournament was held. They also won championships in 2013, 2012, 2007 and 2001.
"We don't look at winning a state title as an expectation," Koeller said. "For us, it's more like anticipation. We take each game each week and try and improve every day."
Nerinx Hall had won 18 of its previous 19 matches and came into the contest riding a wave of momentum.
The Markers jumped in front on a breathtaking corner kick from freshman Lauren Seppi in the fifth minute. Seppi curved the ball right inside the far post for her 12th goal of the season.
"We knew they were a great team, but we really thought we could beat them," said Duff, who is bound for Clemson University. "Getting the first goal was our ultimate goal. All along I thought this team was first-in-the state material. Maybe we were, but we didn't finish all of out chances tonight and they did."
Class 4 girls soccer state championship: St. Dominic 3, Nerinx Hall 1
St. Dominic vs. Nerinx Hall girls soccer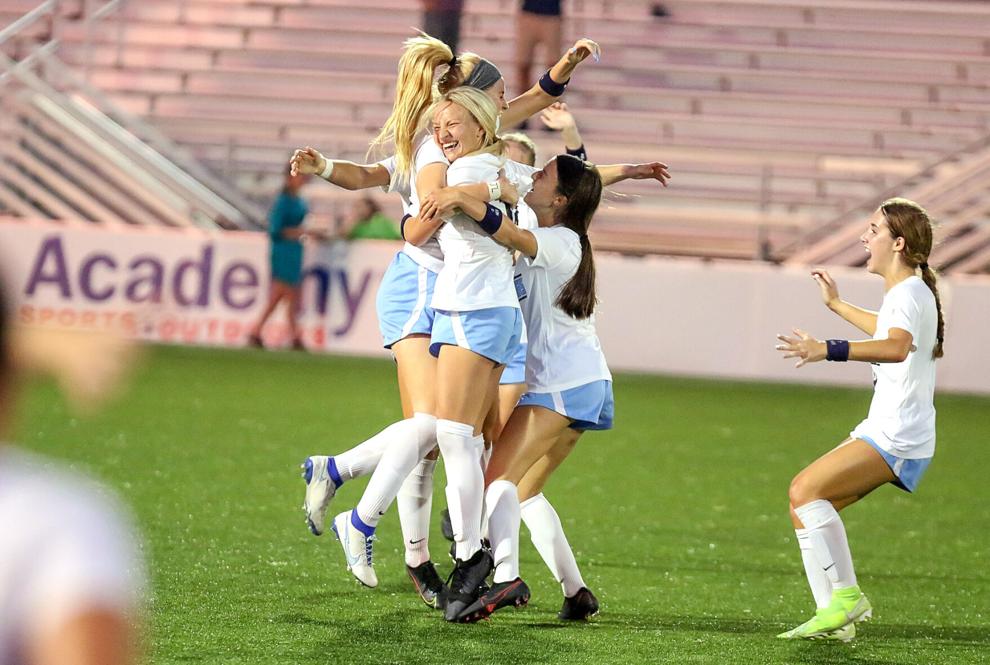 St. Dominic vs. Nerinx Hall girls soccer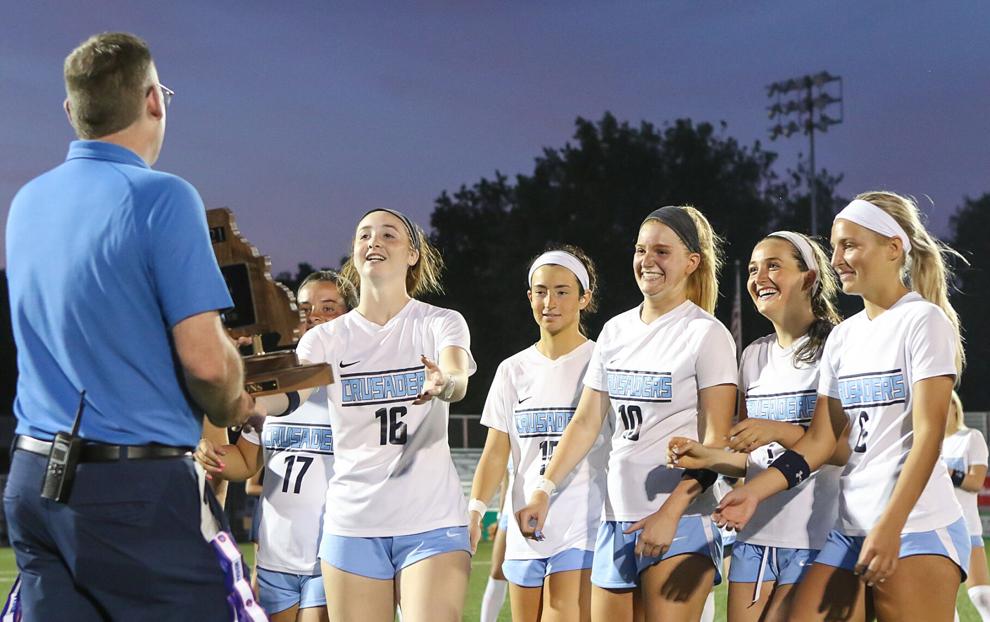 St. Dominic vs. Nerinx Hall girls soccer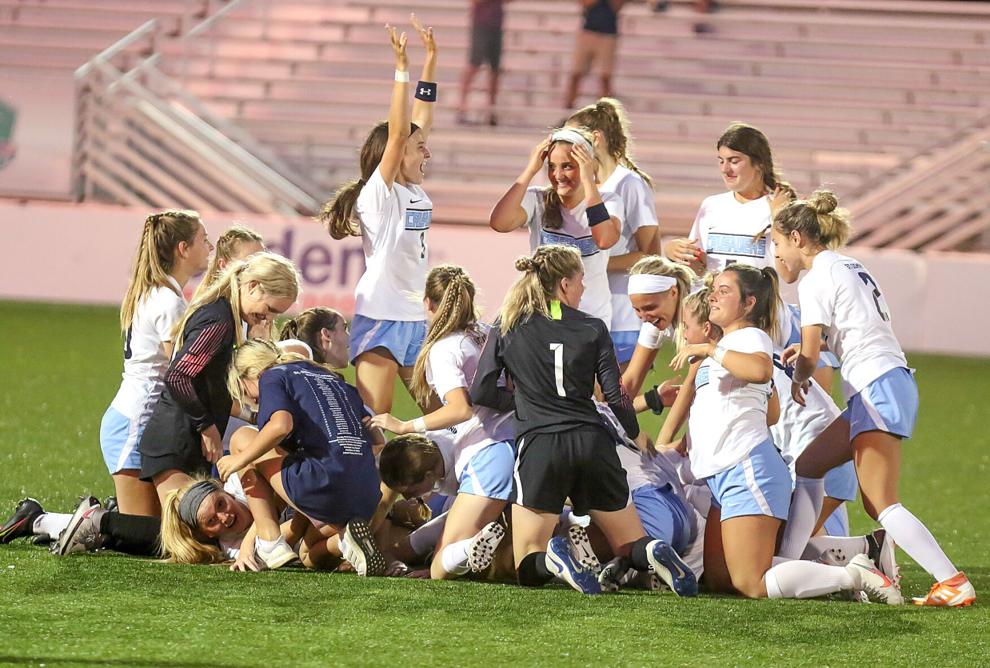 St. Dominic vs. Nerinx Hall girls soccer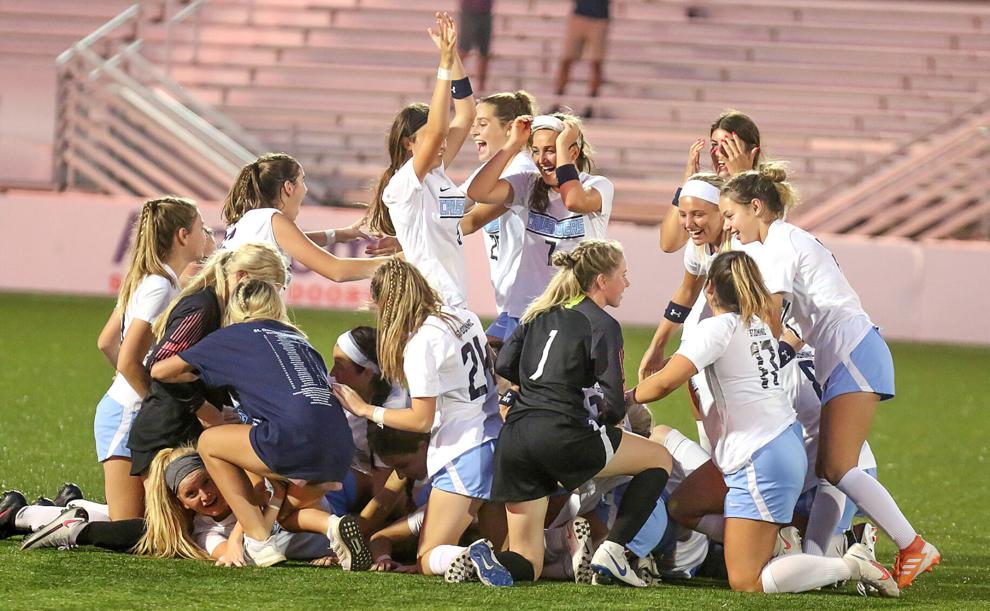 St. Dominic vs. Nerinx Hall girls soccer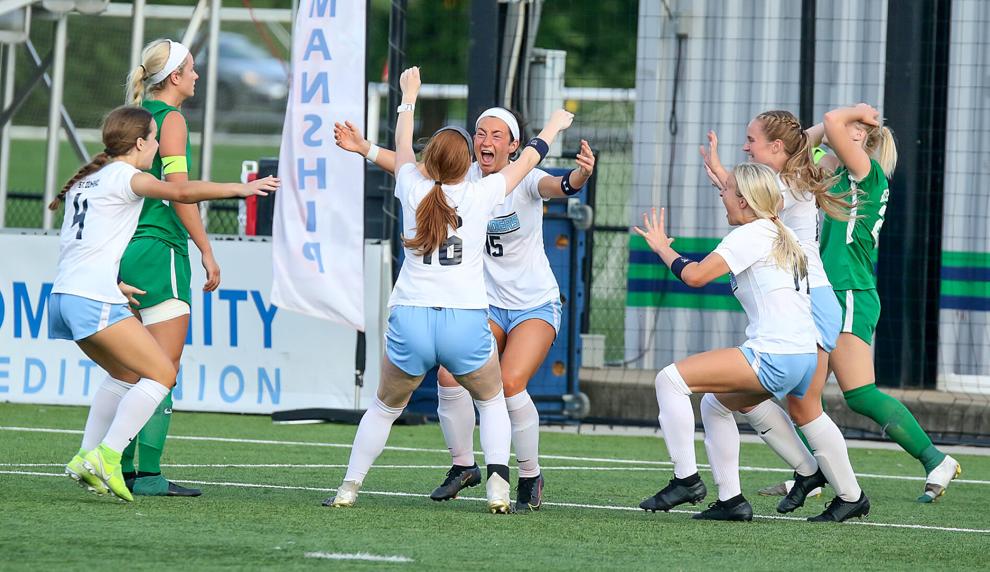 St. Dominic vs. Nerinx Hall girls soccer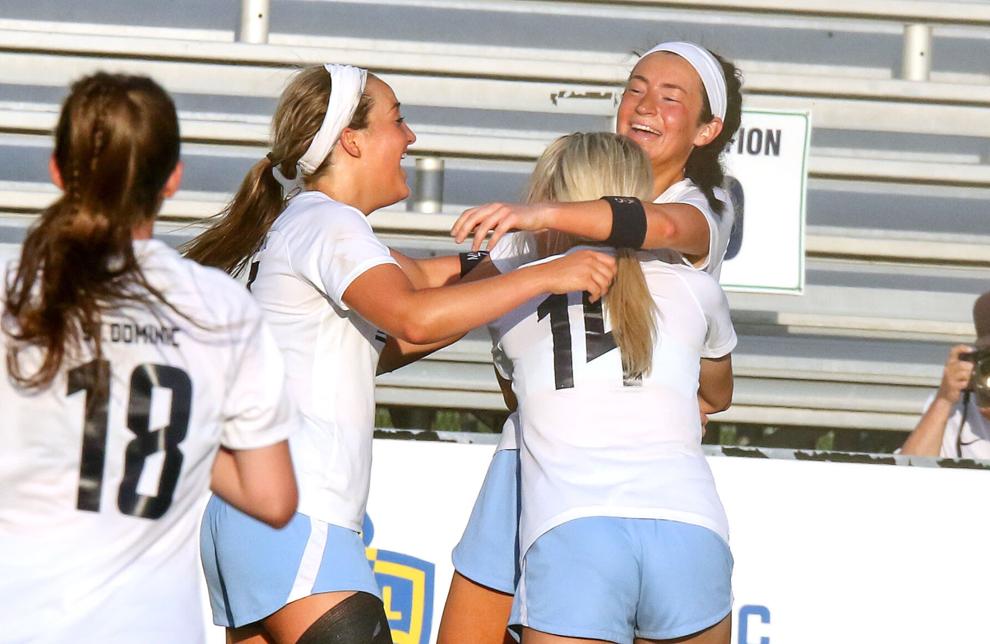 St. Dominic vs. Nerinx Hall girls soccer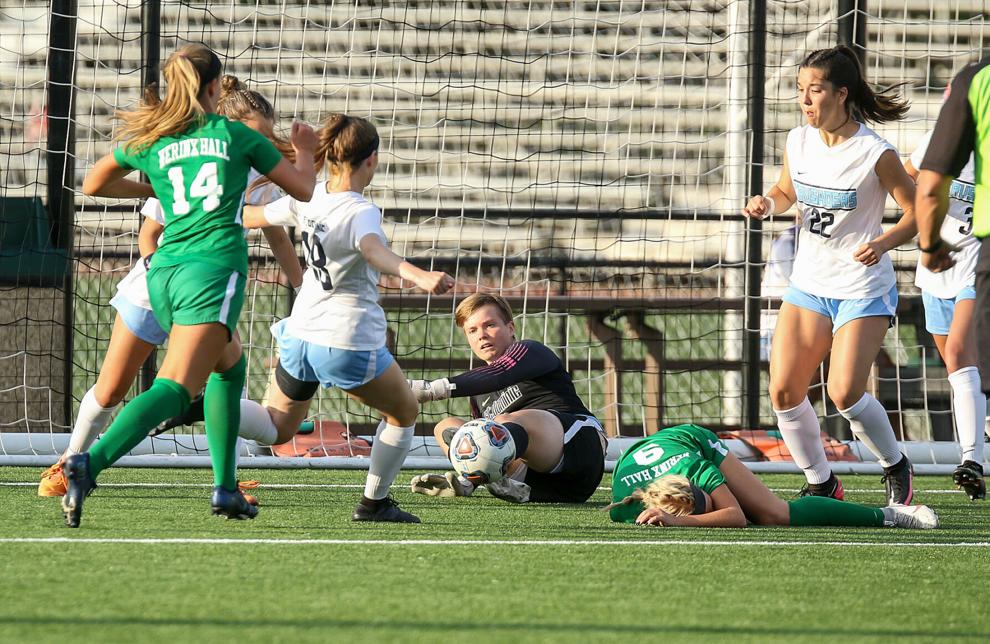 St. Dominic vs. Nerinx Hall girls soccer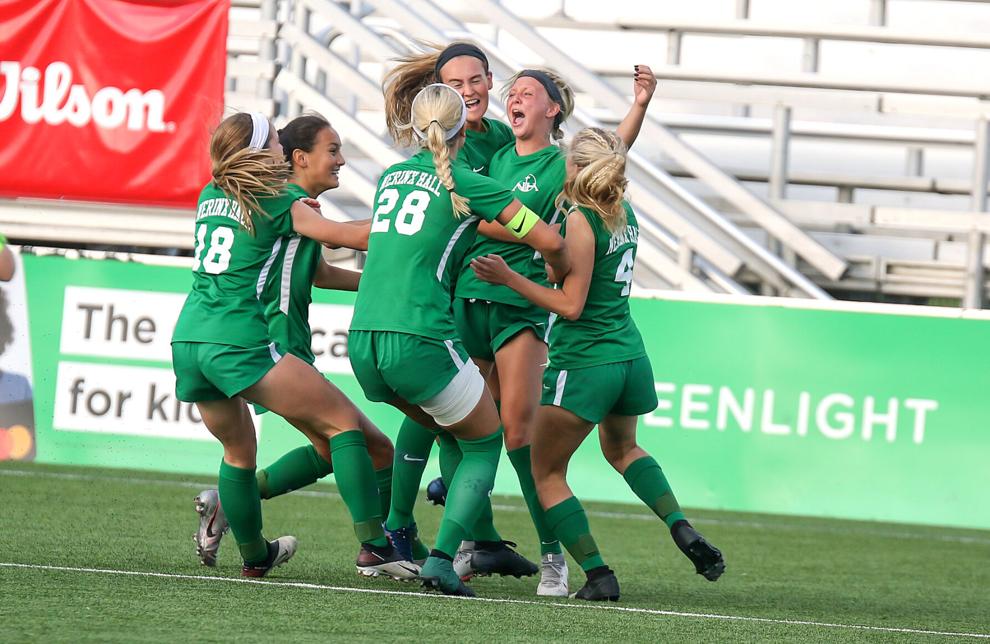 St. Dominic vs. Nerinx Hall girls soccer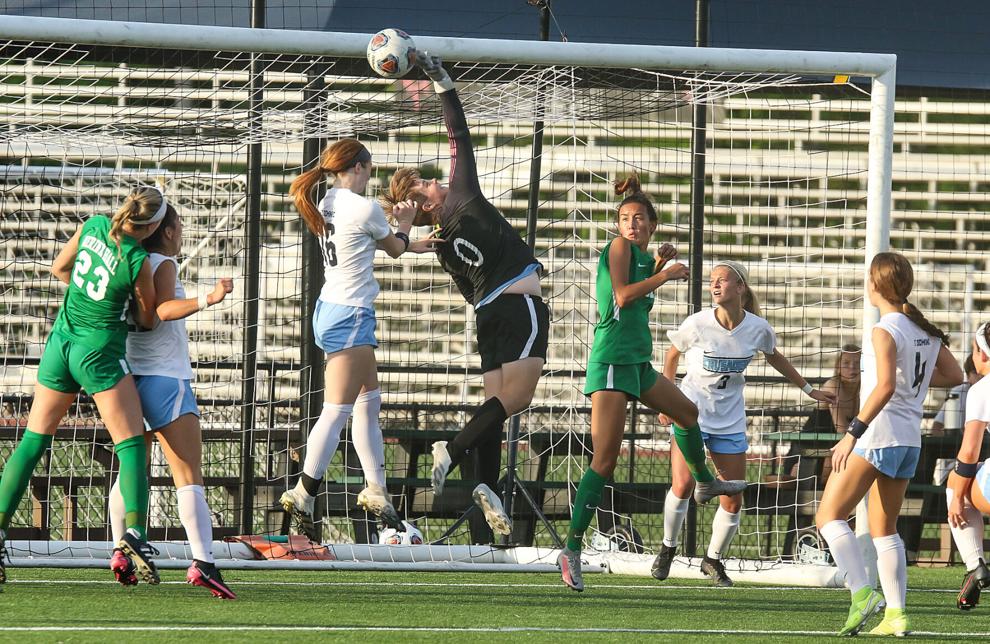 St. Dominic vs. Nerinx Hall girls soccer
St. Dominic vs. Nerinx Hall girls soccer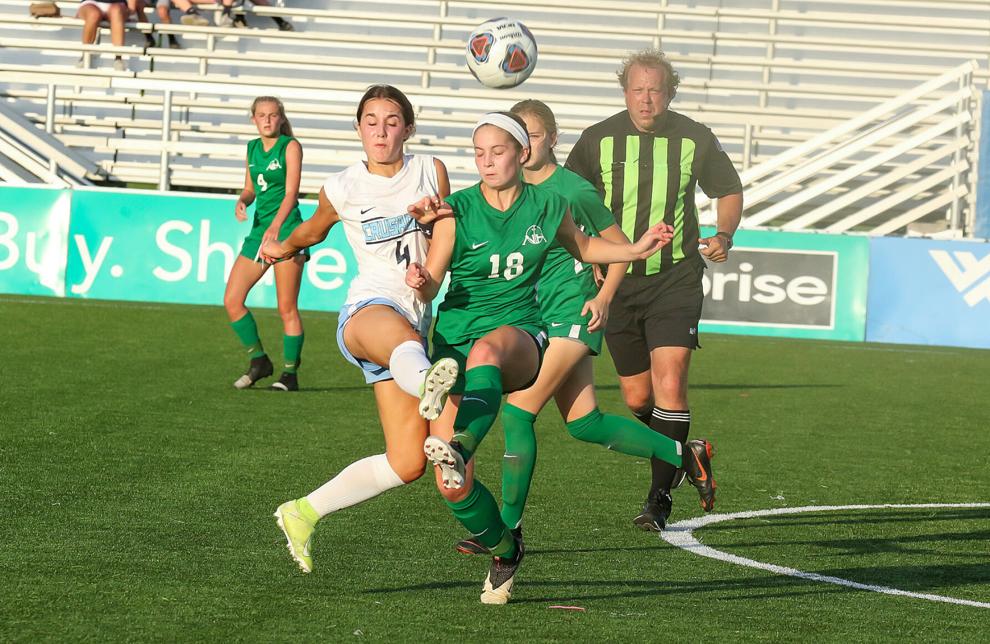 St. Dominic vs. Nerinx Hall girls soccer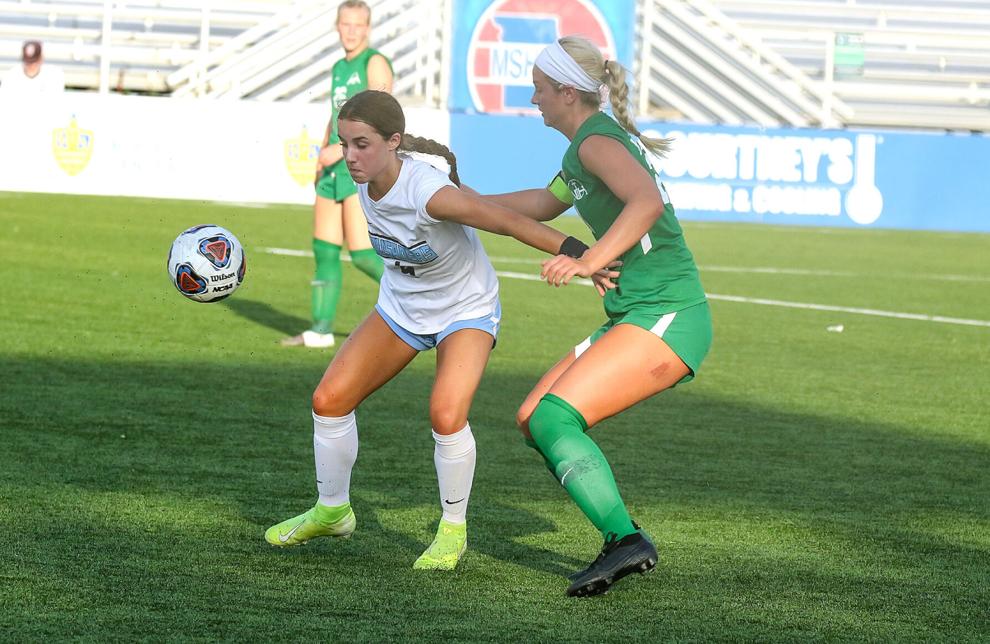 St. Dominic vs. Nerinx Hall girls soccer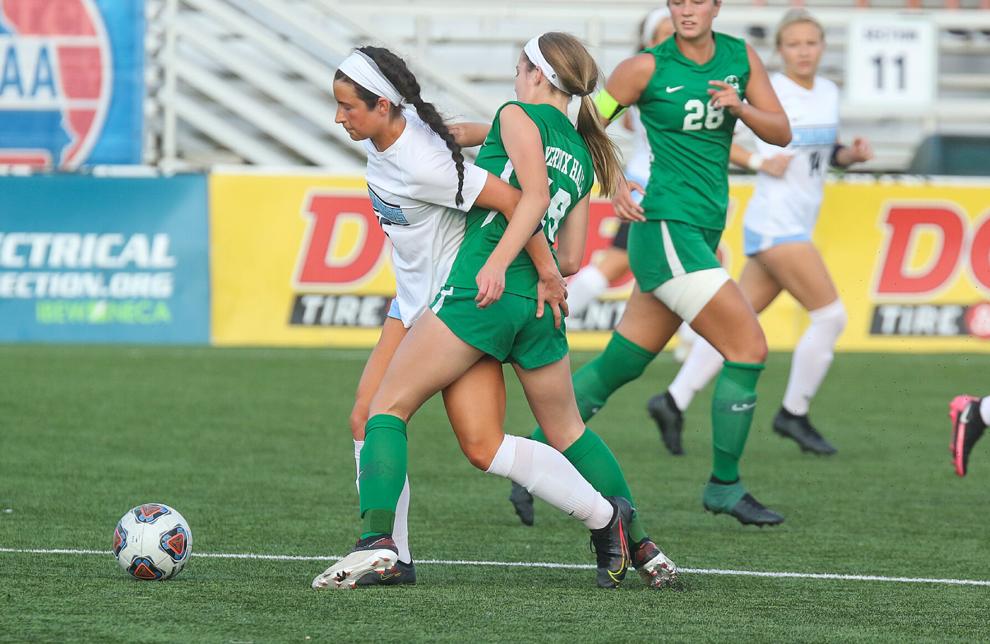 St. Dominic vs. Nerinx Hall girls soccer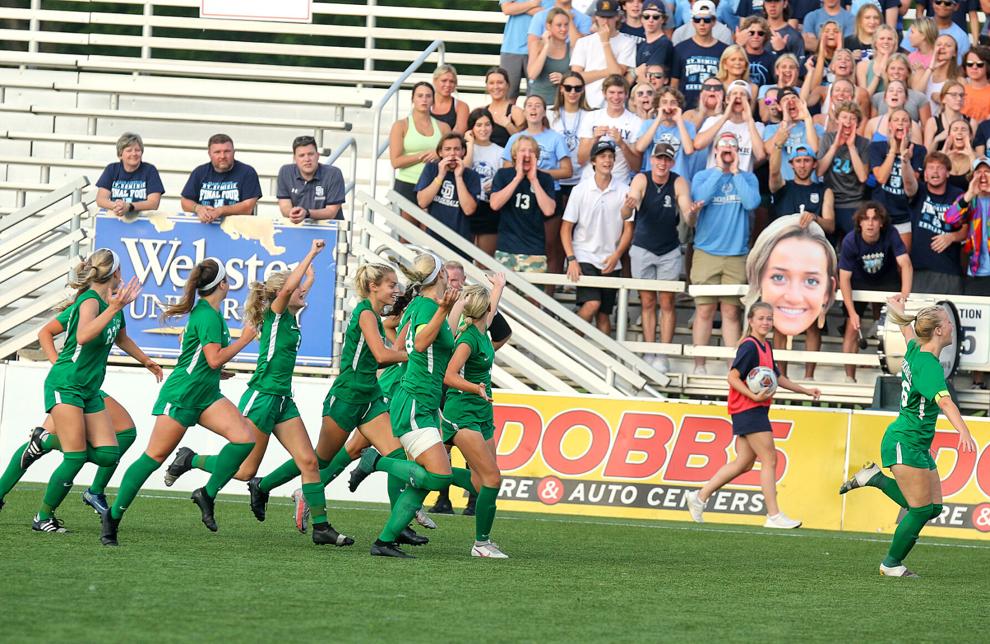 St. Dominic vs. Nerinx Hall girls soccer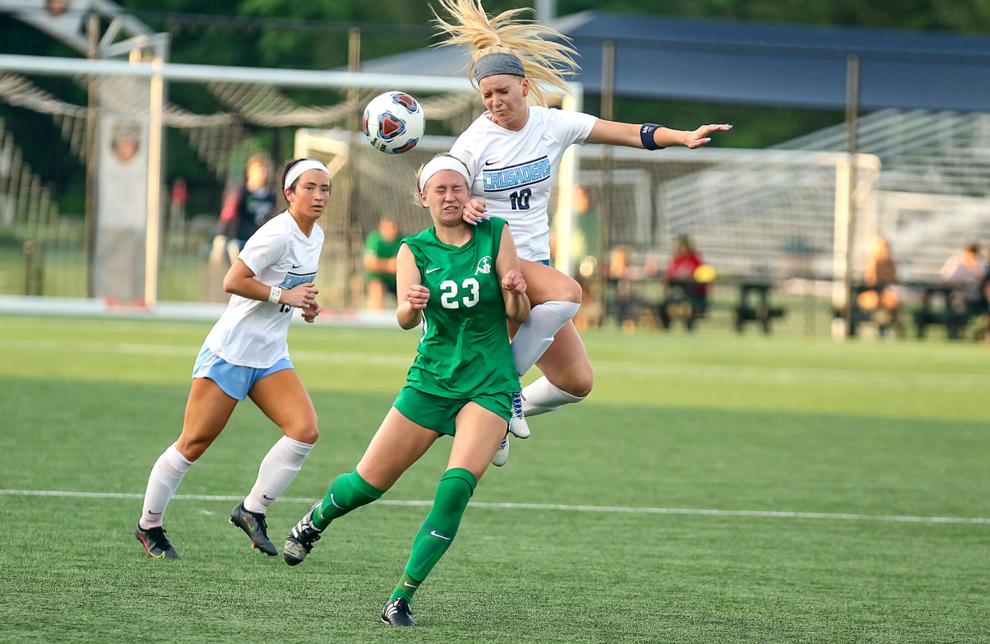 St. Dominic vs. Nerinx Hall girls soccer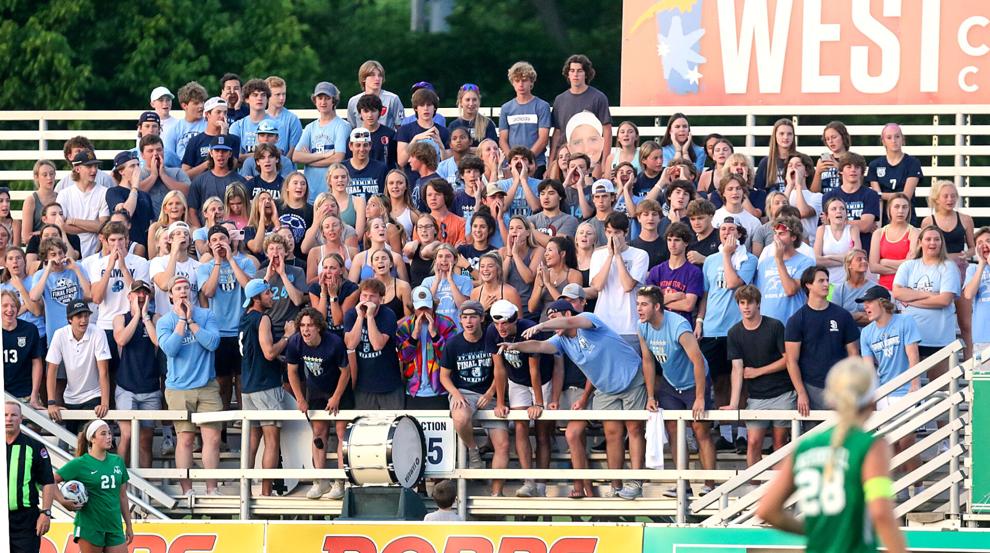 St. Dominic vs. Nerinx Hall girls soccer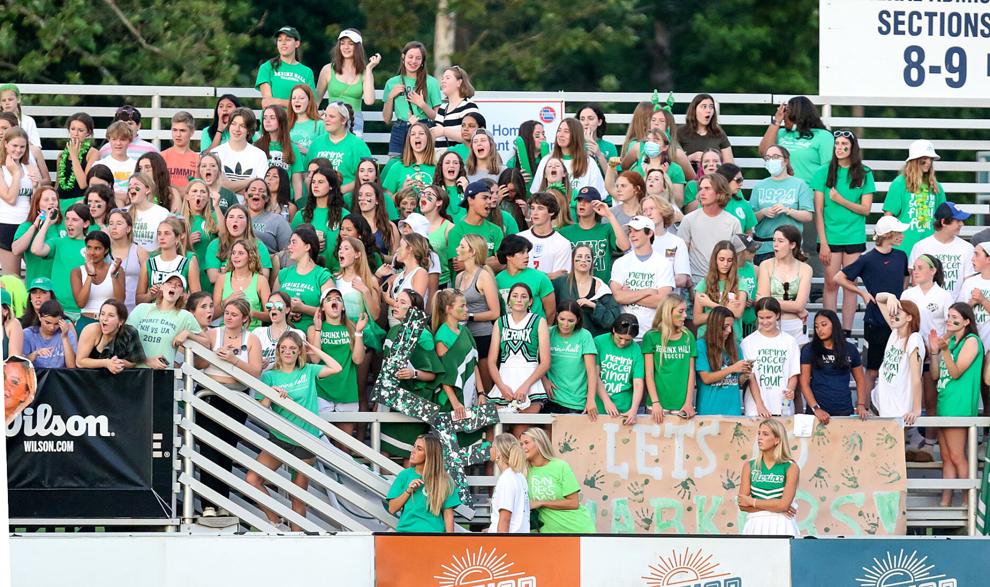 St. Dominic vs. Nerinx Hall girls soccer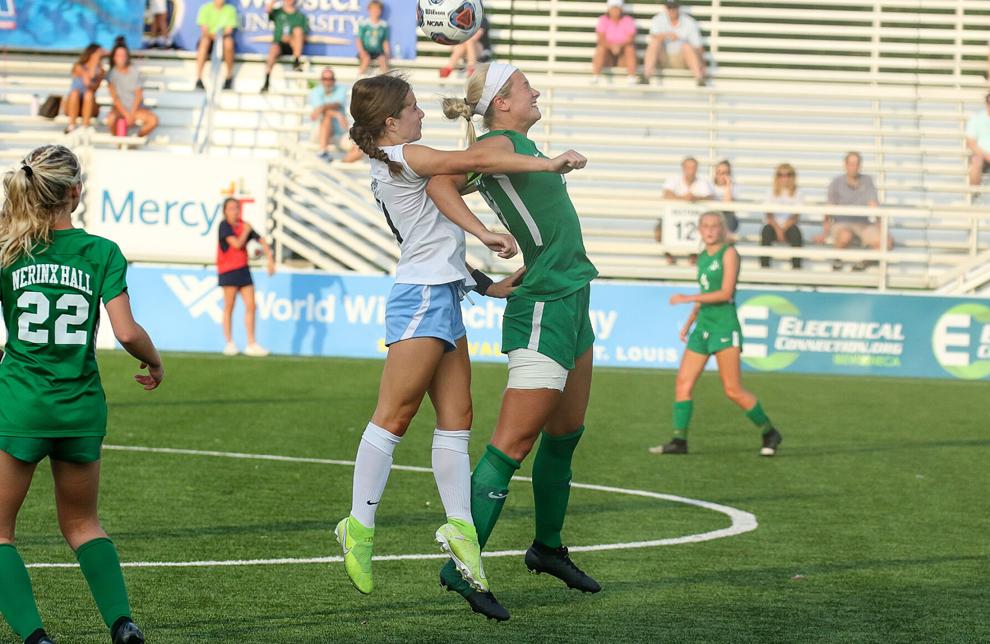 St. Dominic vs. Nerinx Hall girls soccer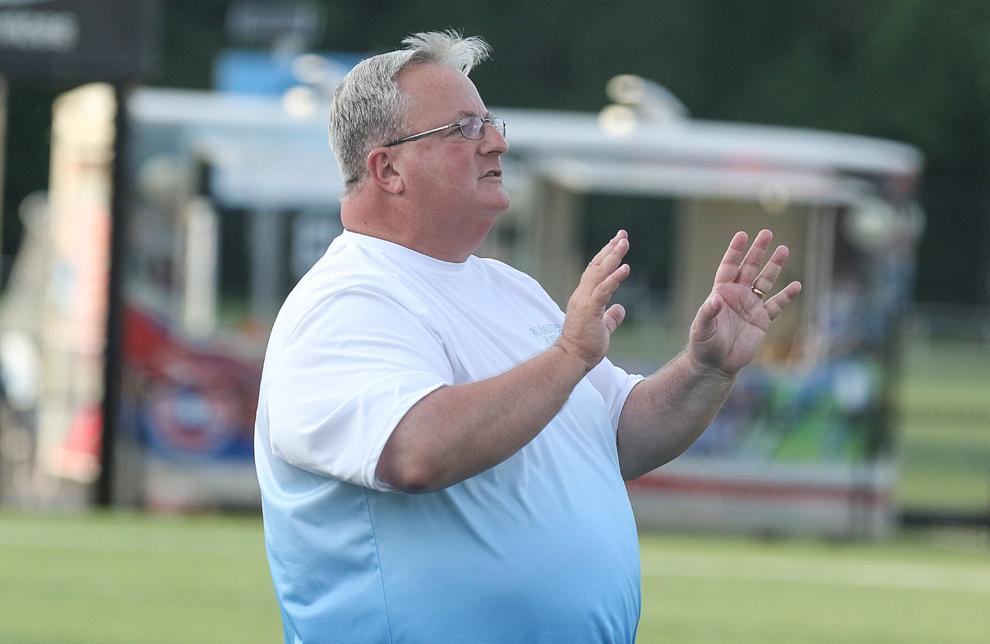 St. Dominic vs. Nerinx Hall girls soccer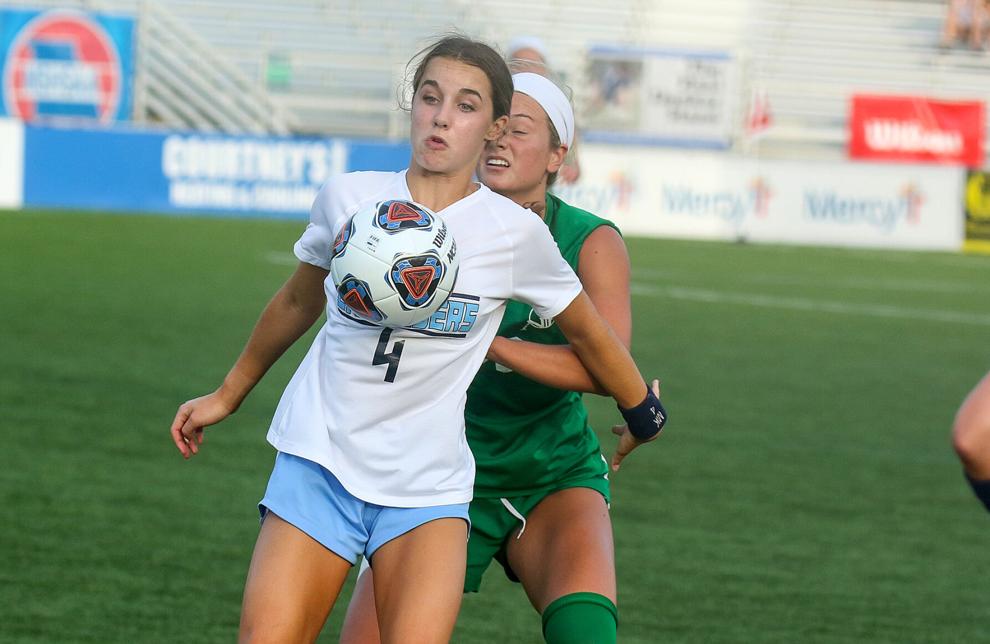 St. Dominic vs. Nerinx Hall girls soccer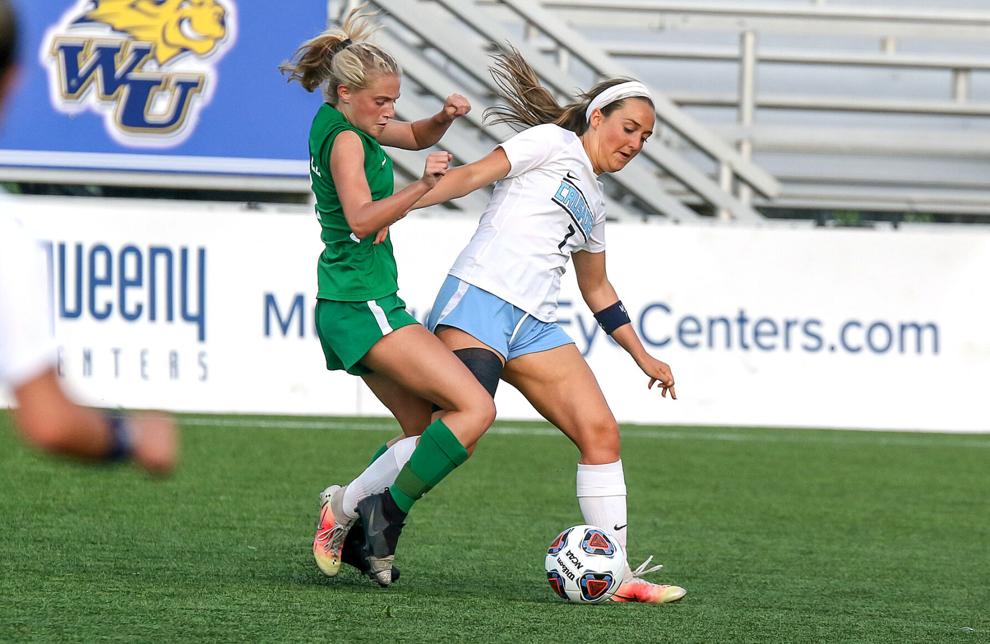 St. Dominic vs. Nerinx Hall girls soccer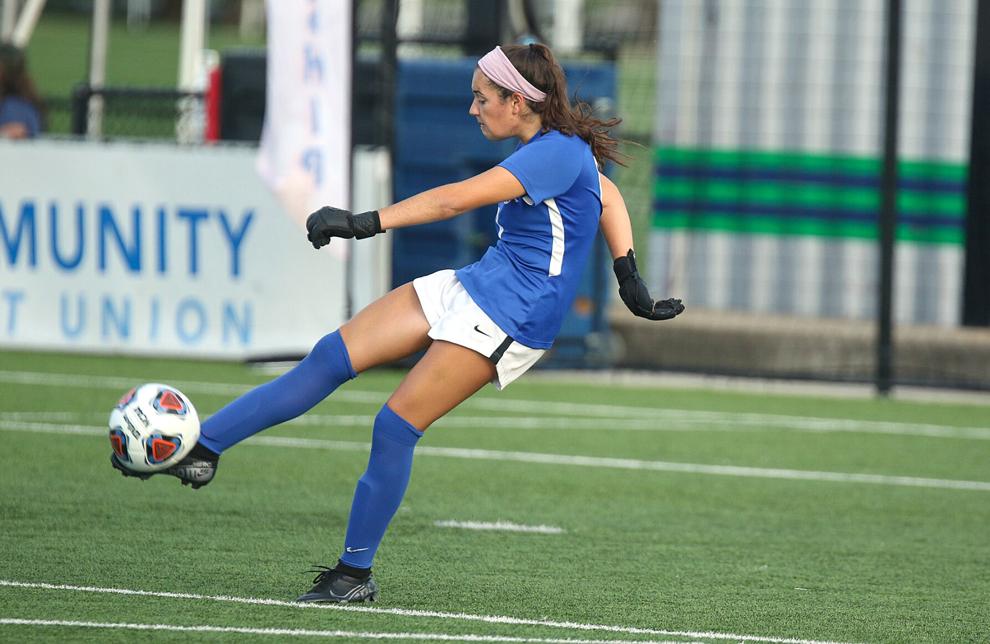 St. Dominic vs. Nerinx Hall girls soccer
St. Dominic vs. Nerinx Hall girls soccer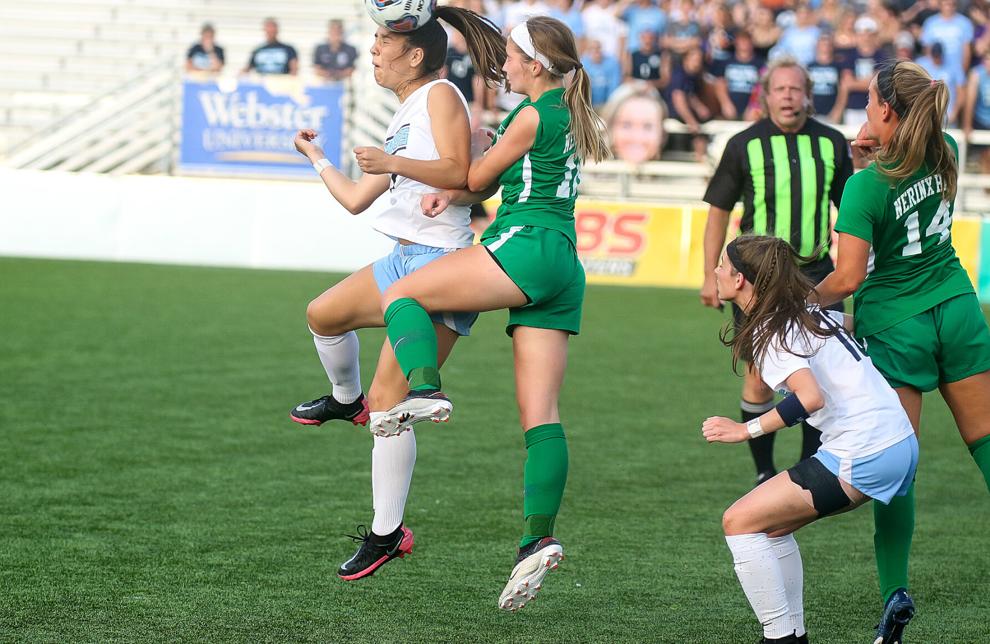 St. Dominic vs. Nerinx Hall girls soccer