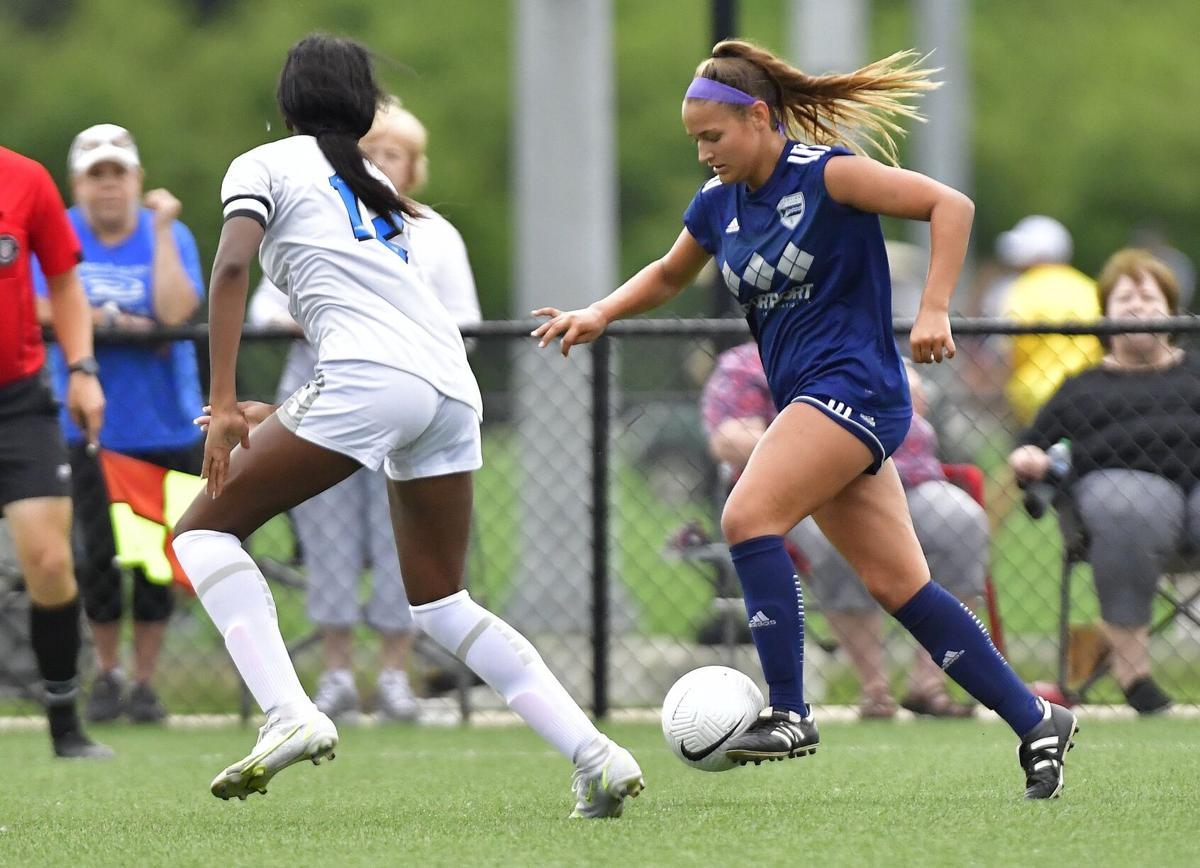 MARYLAND HEIGHTS — With overtime looming Wednesday, the Sporting St. Louis Rangers Under-17 girls soccer team turned in its best play of the game.
Emma Gianino's corner kick from the right side found the head of Ayanna Clarke at the far post, and Clarke finished off the only goal of the game with two minutes remaining as the Rangers nipped the Kansas Rush 1-0 in the U.S. Midwest Regional Championships at Creve Coeur Park Soccer Complex.
With the victory, the Rangers qualified for the U.S. Youth National Championships from July 20-25 in Sarasota, Fla.
"I actually don't know how I got it in," said Clarke, who will be a junior at Capital City High in Jefferson City. "I had been trying all day to get a head ball and they were going wide or hitting the post."
After the goal, Clarke admitted she allowed a wonderful thought to occupy her brain, even though the game wasn't yet concluded.
"I was like, 'We're going to Florida!' " she said. "All we had to do was pack it in for two more minutes."
Clarke's goal represented the Rangers' best scoring chance in the second half. They had controlled much of the first half, with nothing to show for it. But in the second half, the Rush clearly was the dominant team and seemed at times on the verge of breaking the 0-0 stalemate.
Clarke said an injury to a Rush player enabled the Rangers to pull together for a final push.
"Our coach (Mike Preusser) pulled us over and organized us," Clarke said. "He told us what we needed to do, because they were dominating. We weren't marking, we were just kicking it out and no one was getting (positioned) high. We switched it up immediately."
Gianino, who will be a junior at Nerinx Hall High, isn't accustomed to taking corner kicks, but her lack of experience certainly didn't show.
"This is the first tournament I've ever taken corners," she said. "They started out rocky in the beginning of this regional tournament, but I've gotten more used to them. On this one, I thought, 'We have about a minute left. If this doesn't work, then we're going into overtime.' I didn't want to do that again.
"So I said, 'This has to be good. This has to be perfect.' I knew someone would get on it. Ayanna is one of our tallest players, so I'm always looking for her in the box when I take them, because she'll get a head on them. I wasn't directly targeting her, but I always assume she's going to be the one to get on it."
The Rangers outscored their opponents 16-3 in five regional games, including 3-1 in overtime Tuesday over Greater Libertyville FC.
But despite their domination in the tournament, Gianino said qualifying for nationals was a surprise.
"This is just insane," she said. "No one ever would have thought we could do this. I never thought this could happen, but it's awesome and so exciting."
Preusser said it's a just reward for the players.
"These kids have been working really hard for two years," he said. "I took this team two years ago and we just started working on our team culture and the way we want to try to play the game. They've put the work in and created some opportunities for themselves. The fruits of their labor showed up today. Fourteen states, down to two teams, and we got it done.
"It's been a fun ride so far and we're ready to go to Florida."
Preusser said the Rangers had been in similar situations as Wednesday, seeing teams have their way against them before turning the tide.
After the Rangers started on a high note with strong midfield play and several runs down the field, the Rush began to take control after halftime. A shot by Abby Fries almost put Kansas on the board in the 66th minute, but Rangers goalie Katy Fitzler leaped high to tap the ball over the crossbar.
Fitzler — who helped St. Dominic finish an unbeaten state championship the first weekend in June — landed hard and needed time to recover. She continued to be tested in the next handful of minutes as the Rush had two consecutive corner kicks, the second of which led to a header by Mia Del Popolo that was narrowly off the mark.
"We've learned and we've worked on weathering storms and not getting down on ourselves — just staying with the way we try to play the game," Preusser said. "They definitely had the pressure on us the second half. Katy Fitzler came up huge on a couple of saves, one in particular that was going in. And then we took advantage. We can be dangerous on set pieces, and that's how we won the game."
Referring to Clarke's comments about how he made some adjustments during a Rush injury, Preusser said his players had to get more aggressive.
"The second half, we sat back a little too much and let them kind of dictate play," he said. "We made a few changes there with about 10 minutes left and relieved some of the pressure. Then we worked the ball down the field, drew the corner kick and got the chance we needed."
U.S. Youth Soccer Midwest Regional Under-17 girls championship: Sporting St. Louis Rangers 1, Kansas Rush Academy 0
US Youth Soccer Midwest Regional - Sporting STL Rangers vs Kansas Rush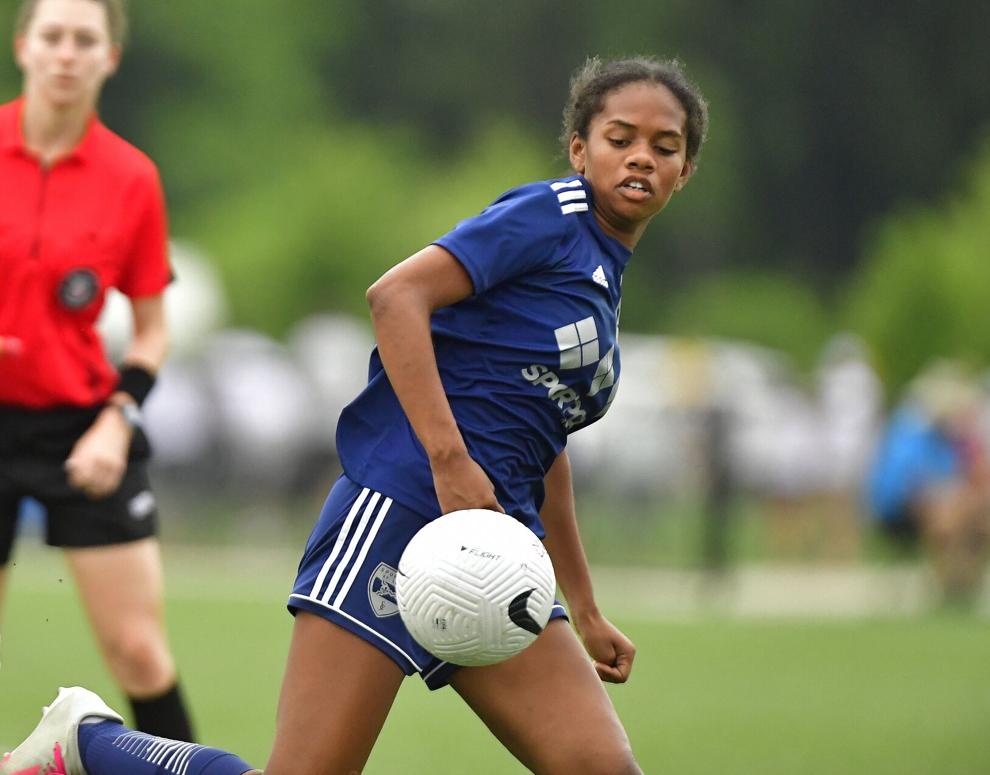 US Youth Soccer Midwest Regional - Sporting STL Rangers vs Kansas Rush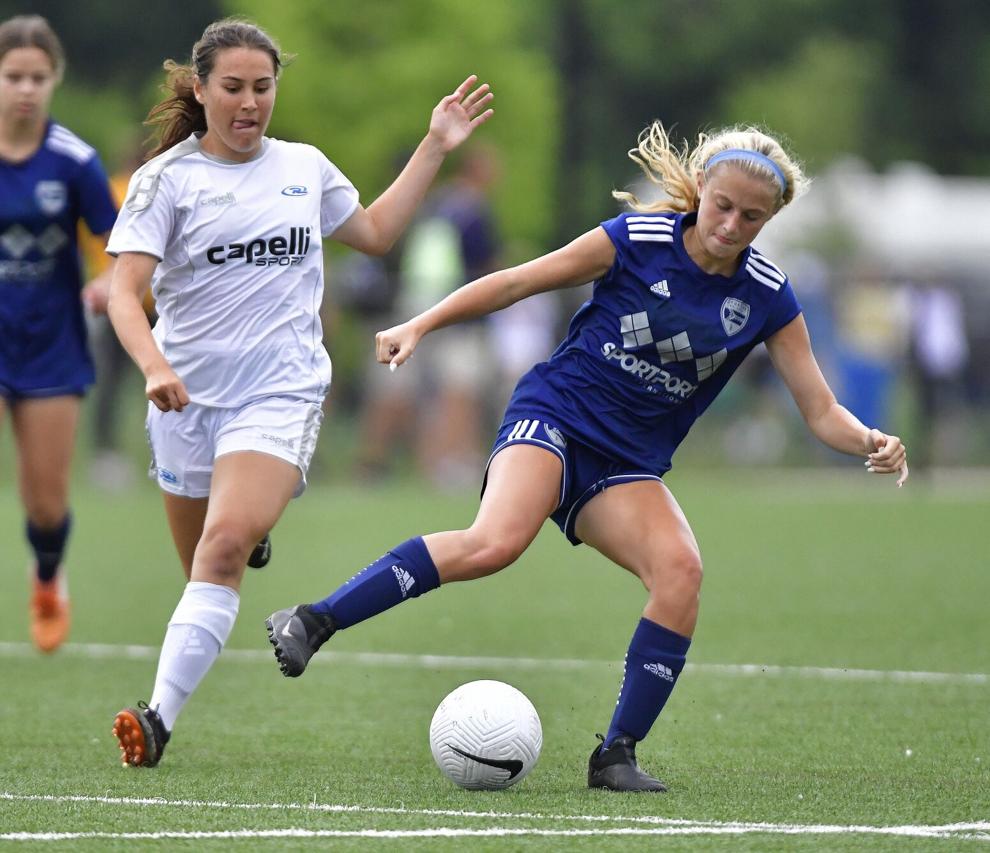 US Youth Soccer Midwest Regional - Sporting STL Rangers vs Kansas Rush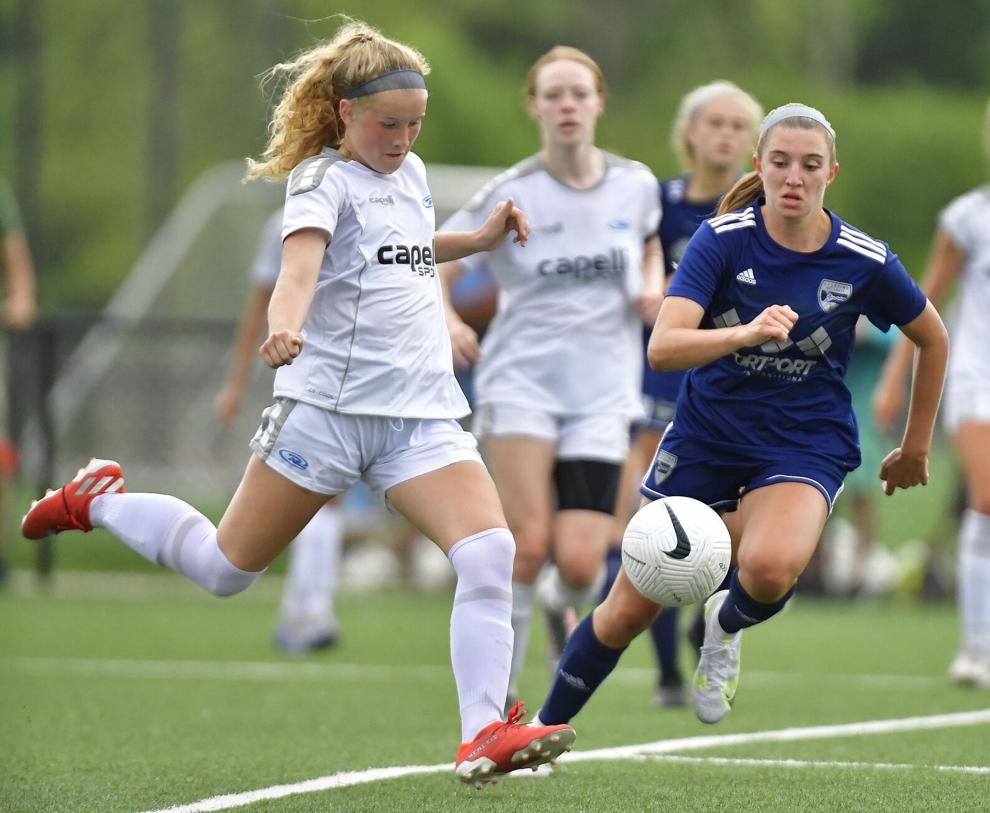 US Youth Soccer Midwest Regional - Sporting STL Rangers vs Kansas Rush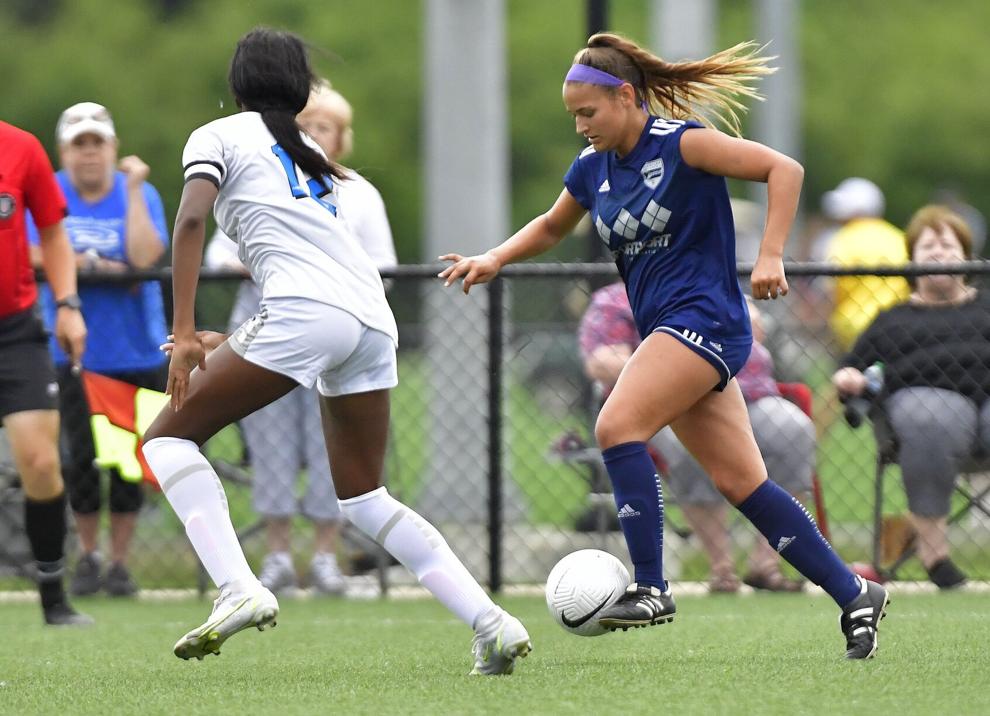 US Youth Soccer Midwest Regional - Sporting STL Rangers vs Kansas Rush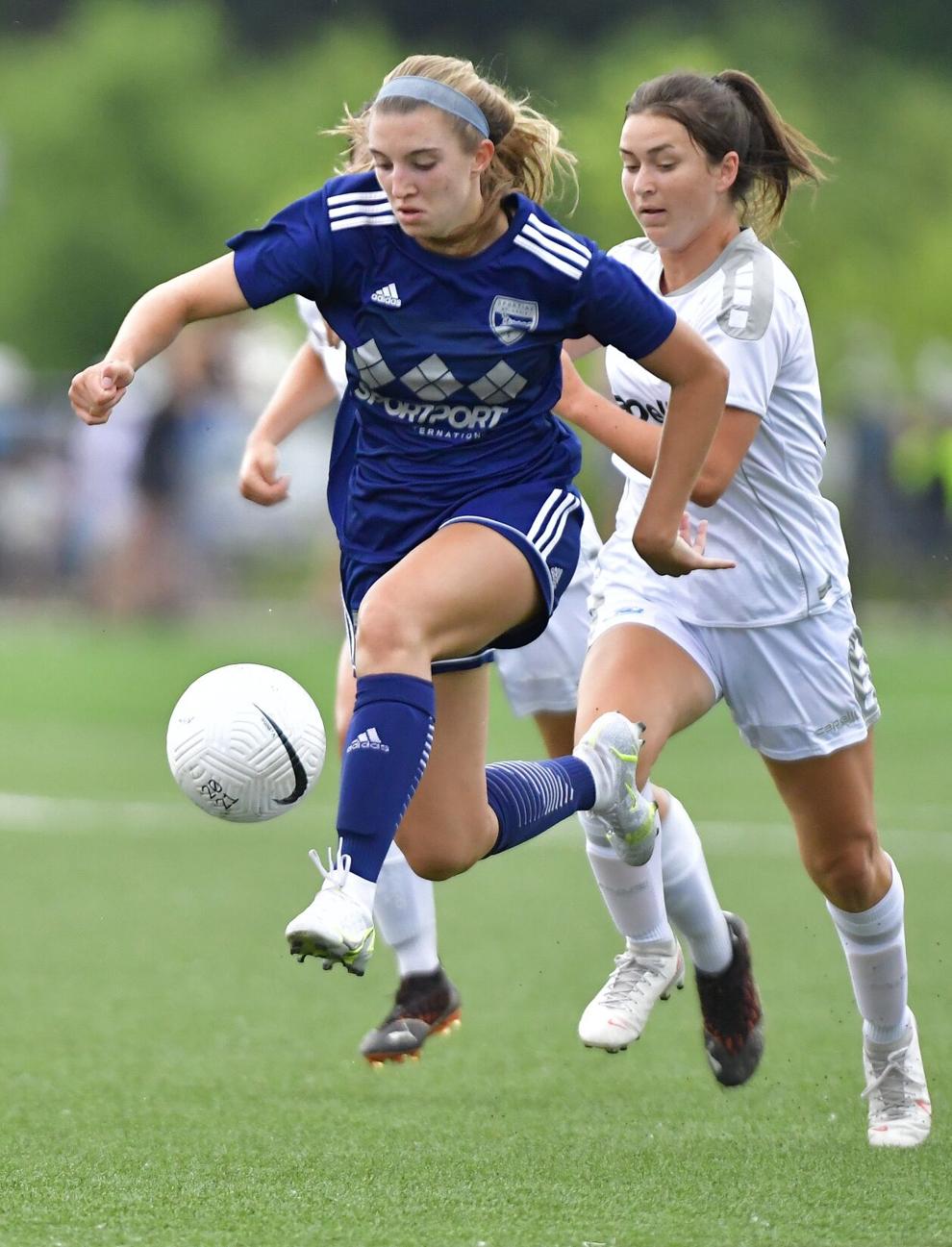 US Youth Soccer Midwest Regional - Sporting STL Rangers vs Kansas Rush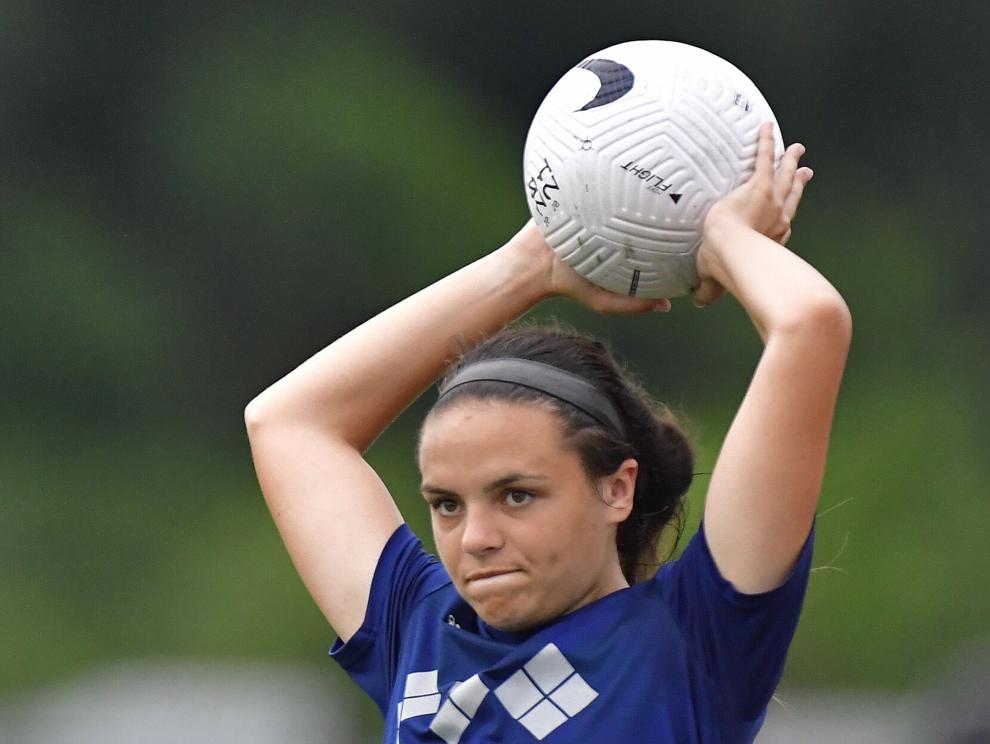 US Youth Soccer Midwest Regional - Sporting STL Rangers vs Kansas Rush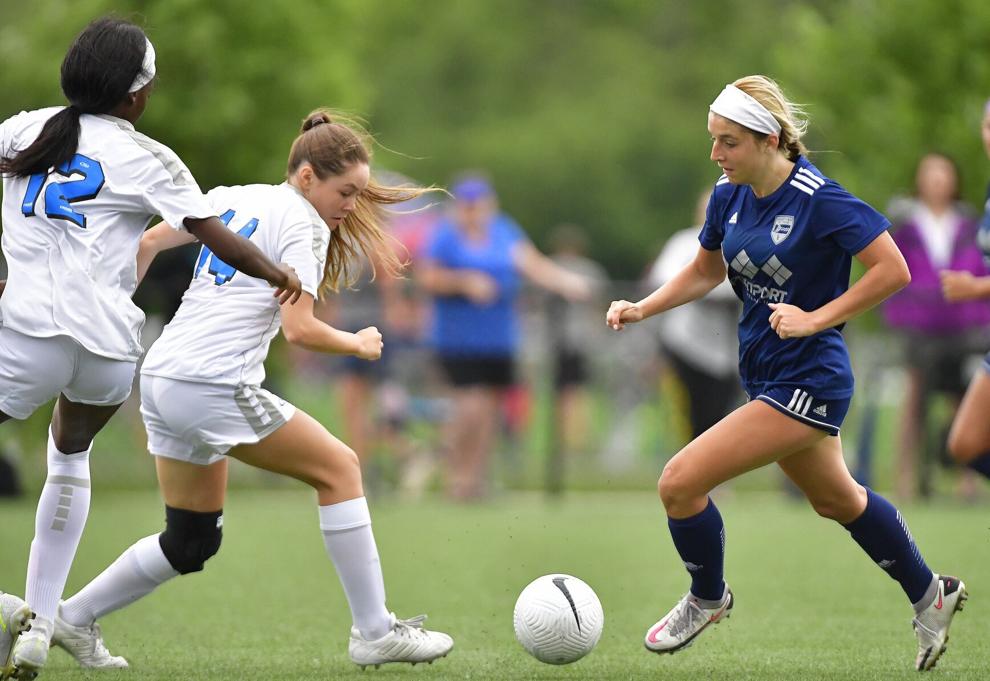 US Youth Soccer Midwest Regional - Sporting STL Rangers vs Kansas Rush
US Youth Soccer Midwest Regional - Sporting STL Rangers vs Kansas Rush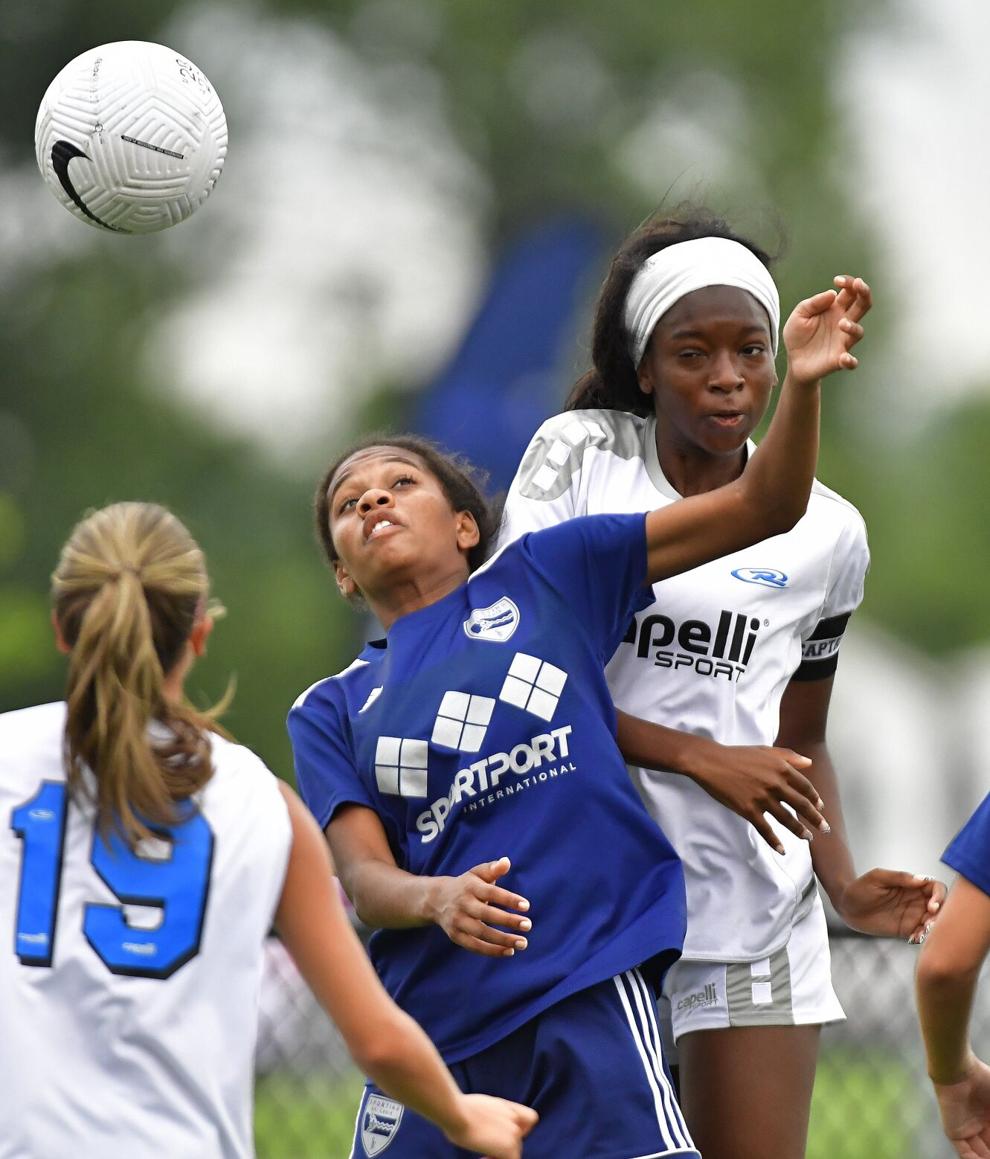 US Youth Soccer Midwest Regional - Sporting STL Rangers vs Kansas Rush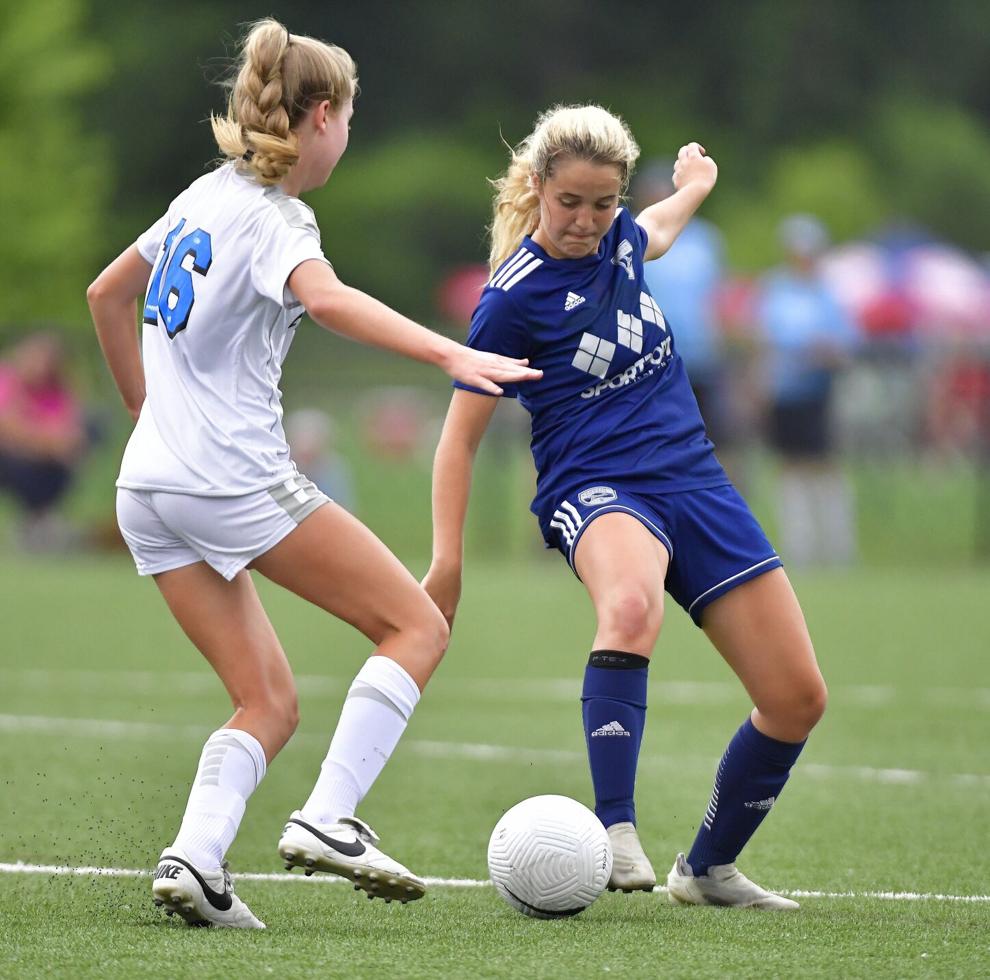 US Youth Soccer Midwest Regional - Sporting STL Rangers vs Kansas Rush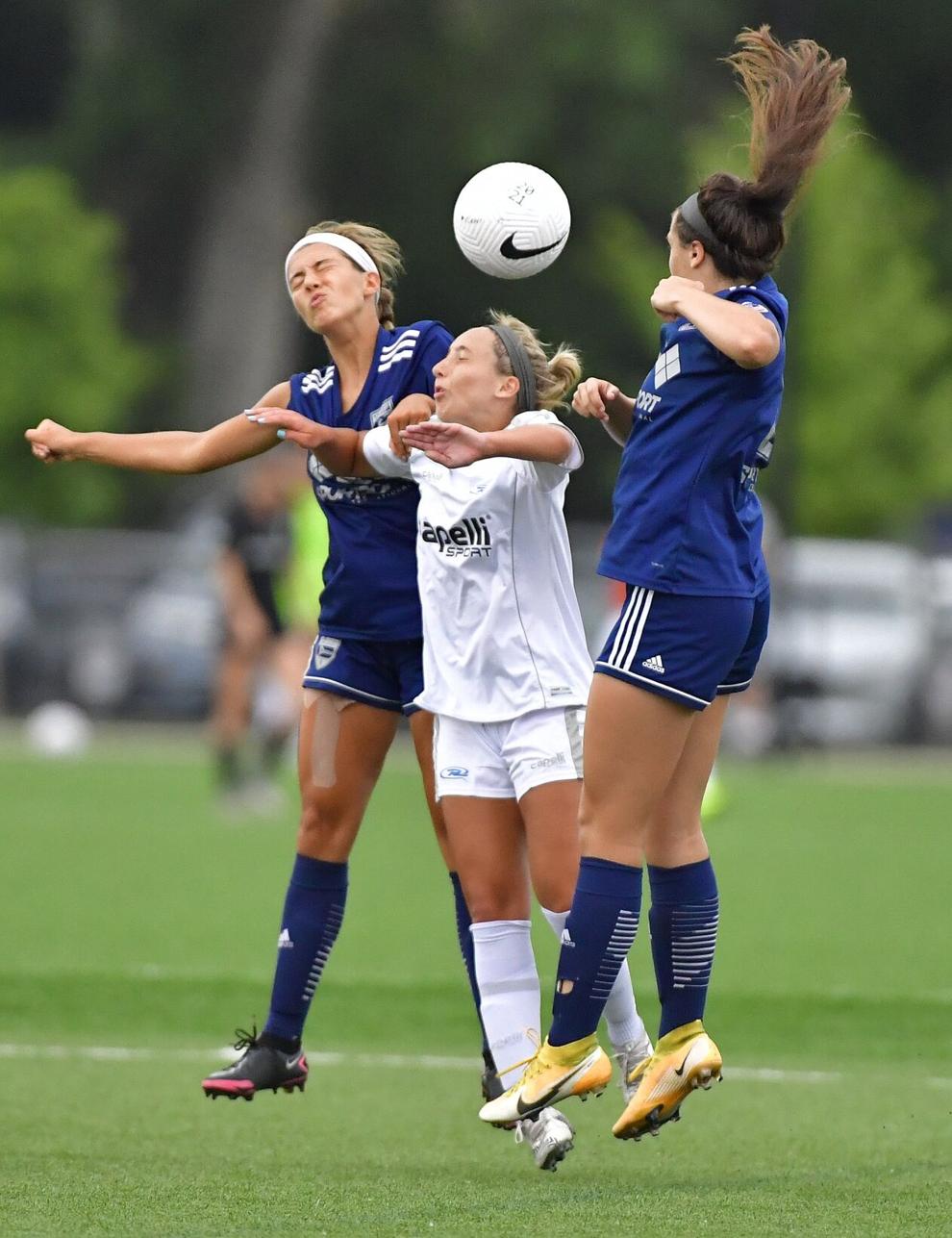 US Youth Soccer Midwest Regional - Sporting STL Rangers vs Kansas Rush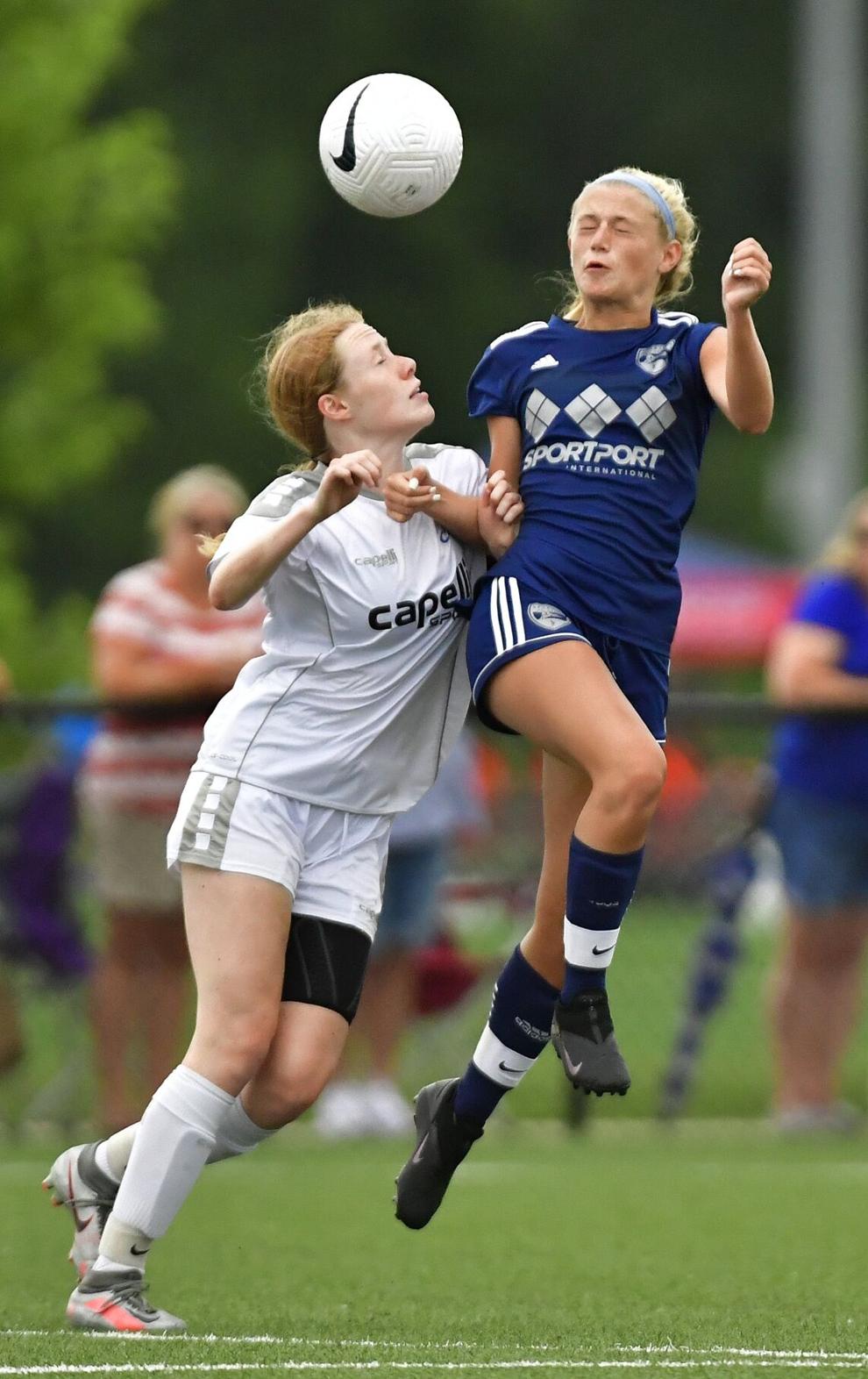 US Youth Soccer Midwest Regional - Sporting STL Rangers vs Kansas Rush