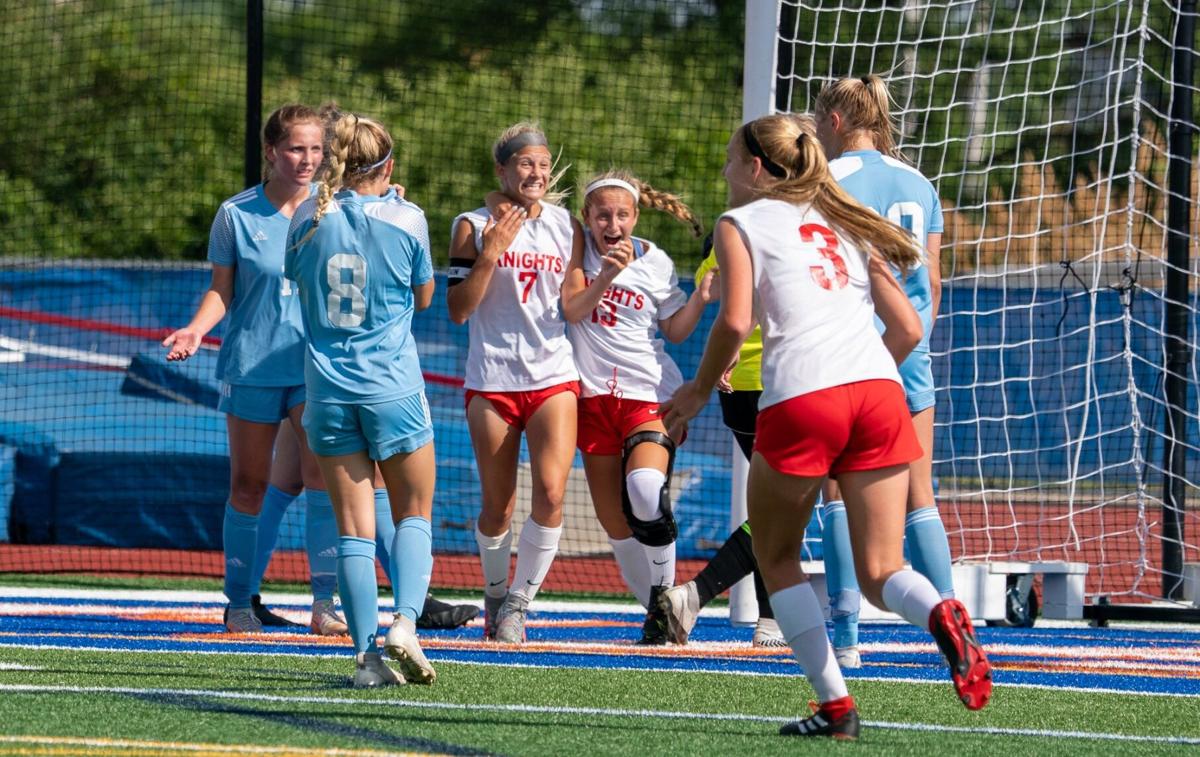 HOFFMAN ESTATES, Ill. — Defense took the Triad girls soccer team for a big ride.
It's the third state championship for the Knights (24-0-1), who rattled off 15 consecutive shutouts to end the season. They shut out 22 of their 25 opponents, allowed only three goals and won 24 games in a row after tying Granite City in their opener.
Triad also won Class 2A titles in 2011 and 2017.
"I couldn't be more proud of our defensive effort, especially in the second half," said Knights coach Matt Bettlach, whose team has relied heavily on seniors Savannah Stauffer and Emily Rosenthal and juniors Avery Bohnenstiehl and Brynn Pressley. "That's been our strong suit all year. It starts in the back for us. We had to make some adjustments (against Joliet Catholic) because they were leaving three, four, sometimes five girls up top. The girls handled it really well."
Triad's defensive effort made a first-half goal by senior Gracie Giacoletto hold up against the talented Angels (16-2-1).
Giacoletto was standing in the box when sophomore Laney Harshany deposited a flip-throw from the side into traffic. The ball eluded Joliet Catholic goalkeeper Faith Peitras and bounded to the feet of Giacoletto, who finished her eighth goal of the season.
"In previous games, I've scored off Laney's throw-ins," Giacoletto said. "I knew I had to get it in. I was determined to do it. I couldn't do it without her and everybody else. It was very exciting, for sure. There was still 60 minutes to play ... but it was definitely relieving. I was confident in our defense that they weren't going to let in a goal."
Giacoletto wasn't entirely certain how the ball got to her feet. She was positioned near the 6-yard line in the middle of Joliet Catholic's penalty area.
"I couldn't see," said Giacoletto, an Appalachian State signee. "My eyes may have been closed."
Bettlach is accustomed to seeing Giacoletto come through in similar situations, particularly late in the season.
"Gracie just has that knack," Bettlach said. "She knows where to go and she's aggressive. Early in the year, we weren't getting on the other end of those flip throws. I told the girls, 'If you want to be successful in the playoffs, it's corner kicks and set plays. That's going to win games; that's going to win championships.'
"Our girls have really buckled down, especially on the flip throws. Those are so dangerous. Laney gets them in there so deep, and Gracie knows what to do. She just goes after it."
A 1-0 lead against Joliet Catholic, Bettlach said, didn't seem nearly as secure as it might against a regular-season opponent. The Angels were a quick, physical team with scoring prowess all over the field, especially from seniors Morgan Furmaniak and Alaina Wildenradt.
"Did I feel good about getting a goal? Absolutely," Bettlach said. "But against that team, man. Joliet Catholic was very, very good, one of the best teams we've seen all year. They're so big and strong in the midfield. I knew it was going to be a huge effort on our part to keep them off the board."
Stauffer said the challenge was indeed monumental. Furmaniak entered the game with 39 goals after collecting three in the semifinals Friday in a 7-1 triumph over St. Ignatius.
"Going into this game, we watched film and heard sources tell us that (Furmaniak) was going to be hard to mark, and she was," Stauffer said. "As we shut her down, it shut their team down person by person. They realized the person they usually go to wasn't there anymore. I made her job a lot harder and she made my job hard. She was phenomenal."
Twin goalkeepers Kendall and Reagan Chigas shared the shutout in goal for the Knights, who also defeated Joliet Catholic in the third-place game in 2019. Kendall started the game, with Reagan taking over in the second half.
Stauffer said camaraderie helped make Triad's defense so effective. Joliet Catholic mustered just three shots, which was one more than the Knights.
"Outside of soccer, we're so close," Stauffer said. "And we know each other from playing club. You put a bunch of great girls in a room together with great character and personality, and we're just going to click. It created good soccer chemistry."
Stauffer's sister Madisyn was a member of the Knights' championship team four years ago as a senior.
"I get to finally feel what she felt," Savannah Stauffer said. "Being able to finish off the season like this is such a great feeling. Now we get to go on a bus for four hours and not be sad. We get to celebrate, sing, dance. We even brought our wigs."
Class 2A girls soccer state championship: Triad 1, Joliet Catholic 0
Triad vs. Joliet Catholic girls soccer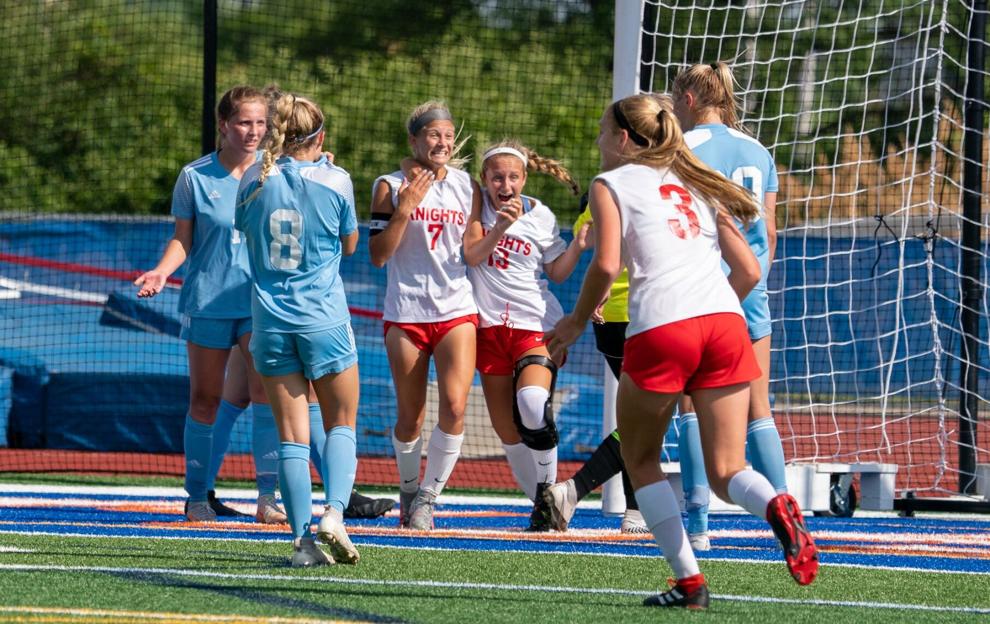 Triad vs. Joliet Catholic girls soccer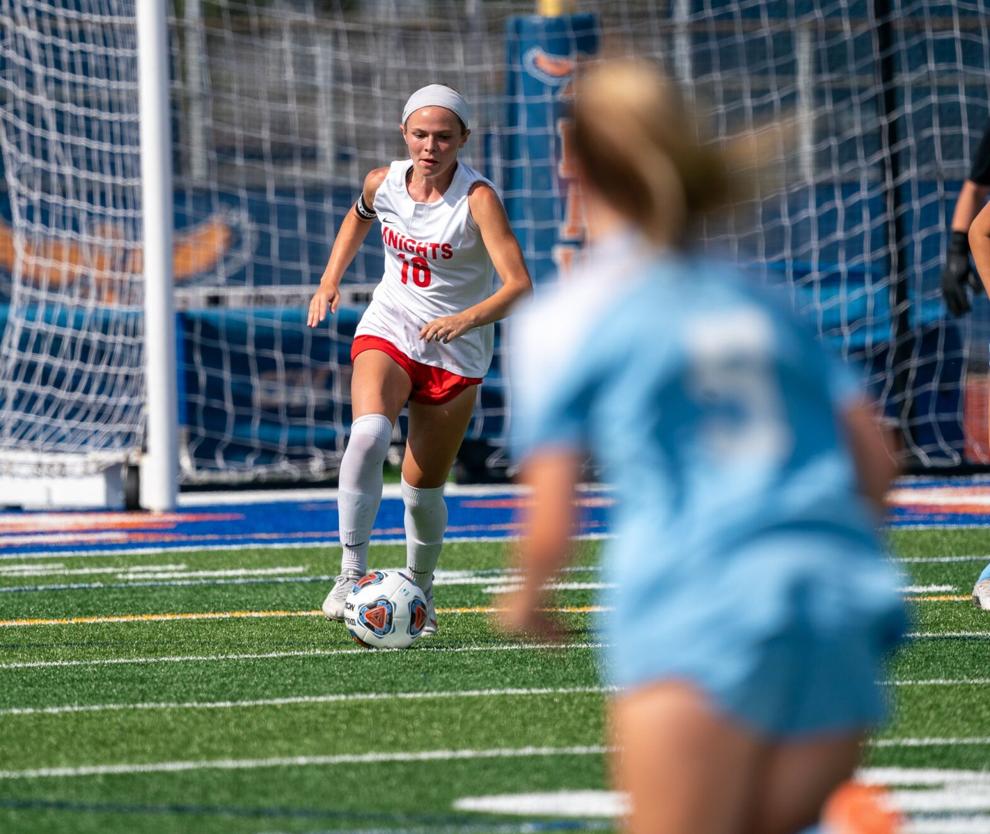 Triad vs. Joliet Catholic girls soccer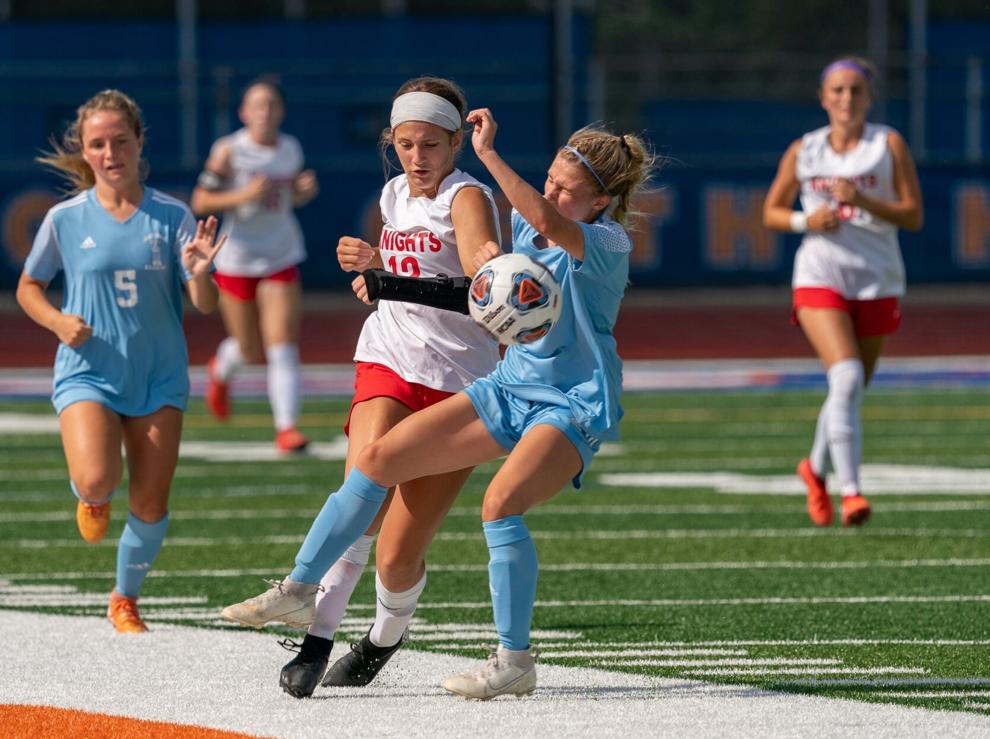 Triad vs. Joliet Catholic girls soccer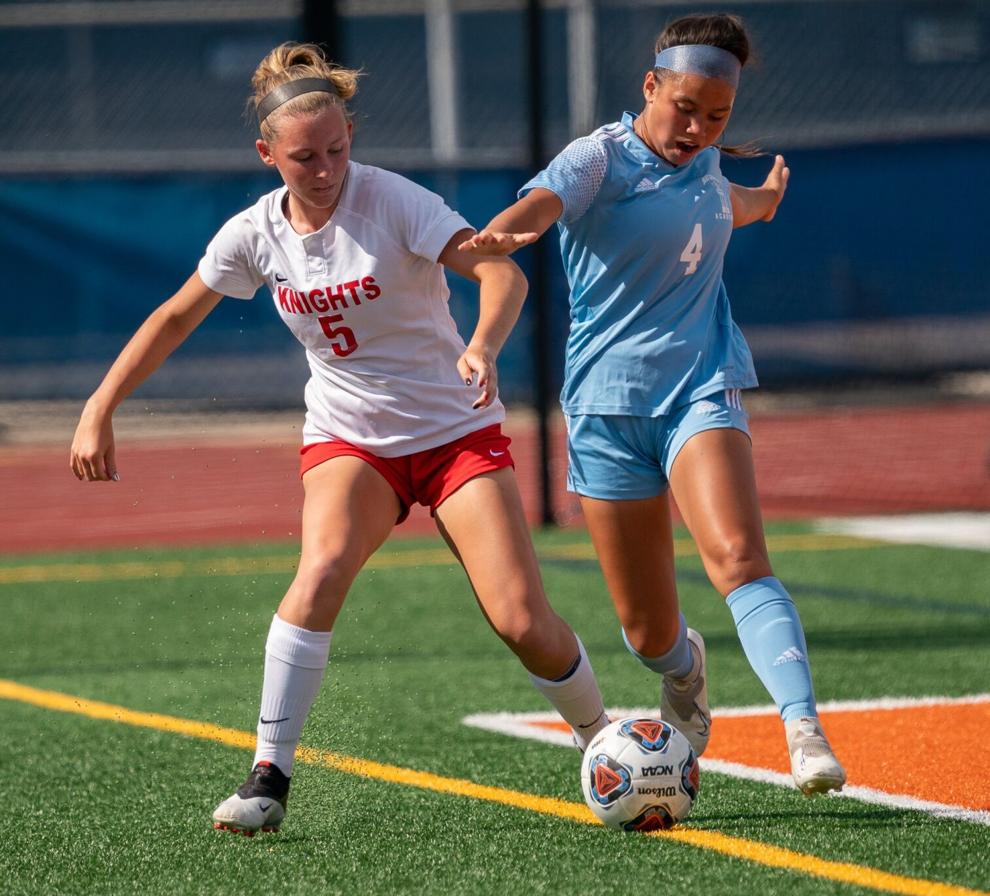 Triad vs. Joliet Catholic girls soccer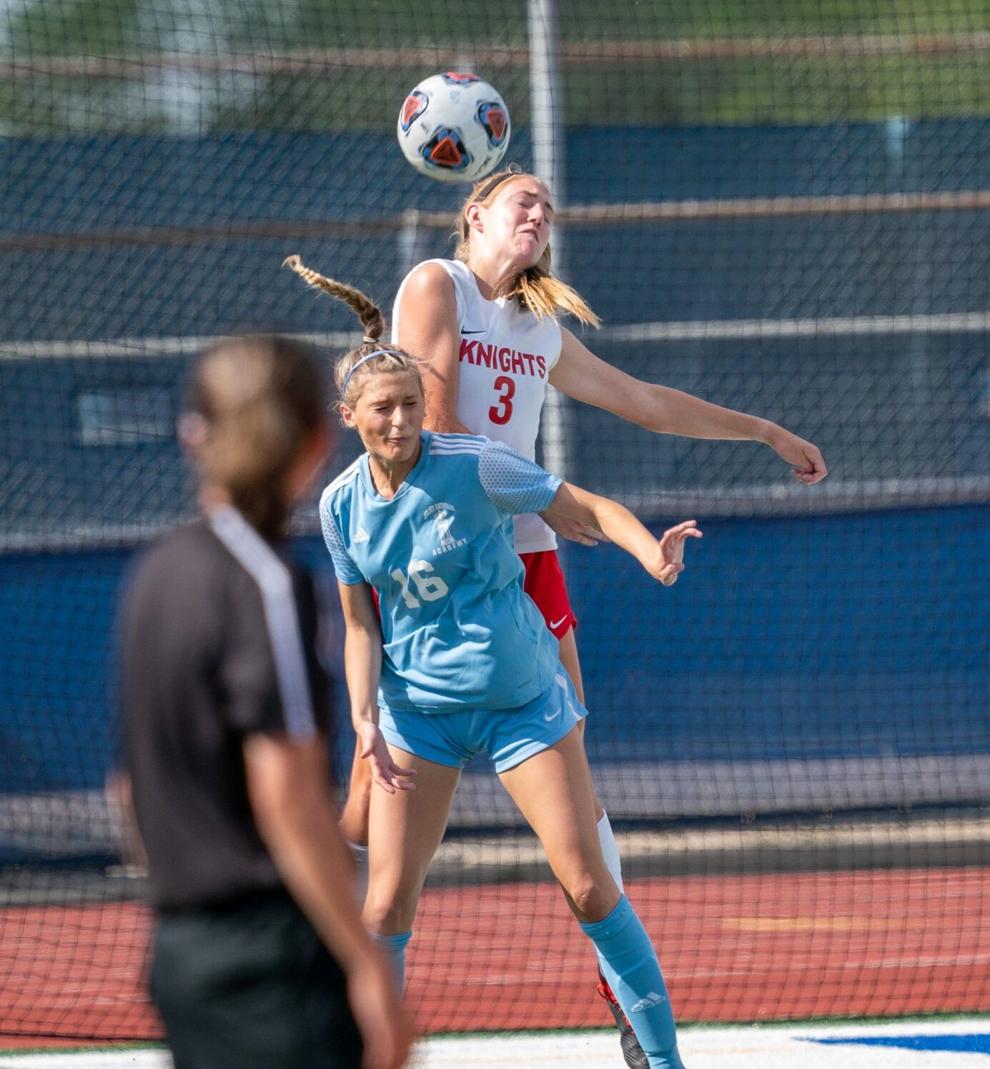 Triad vs. Joliet Catholic girls soccer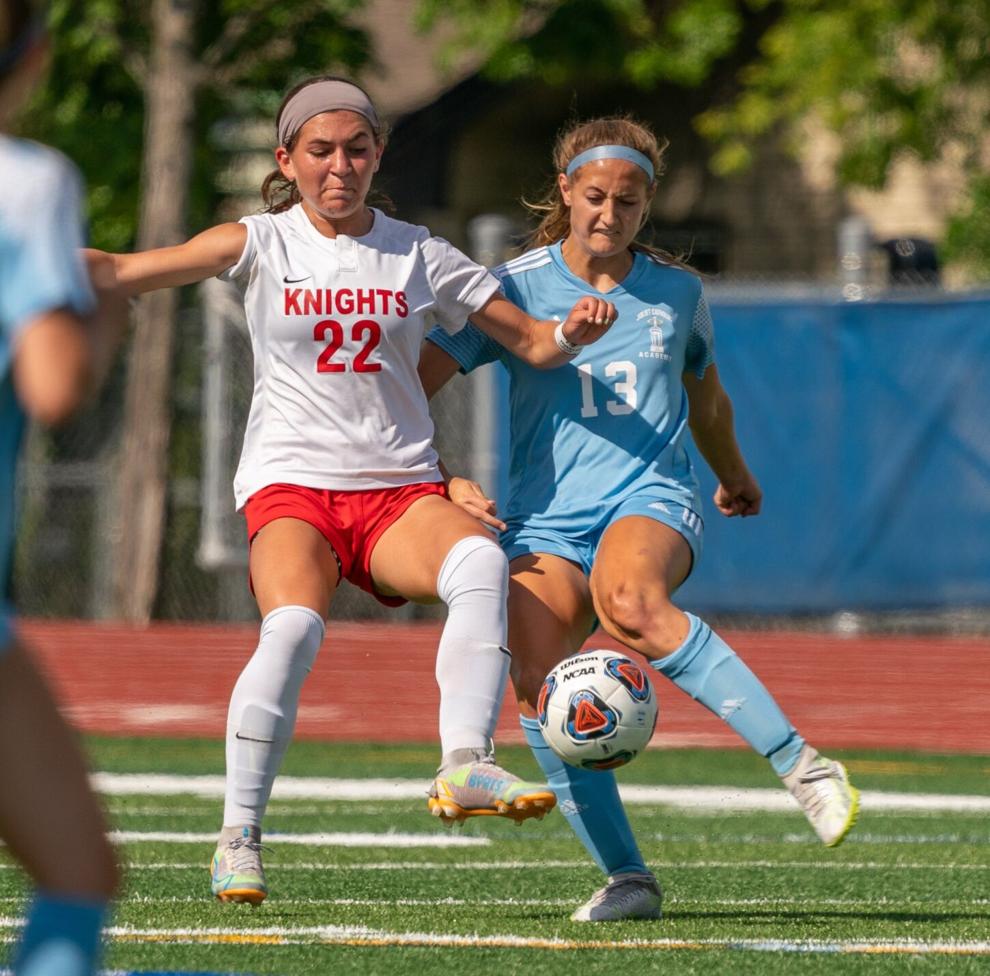 Triad vs. Joliet Catholic girls soccer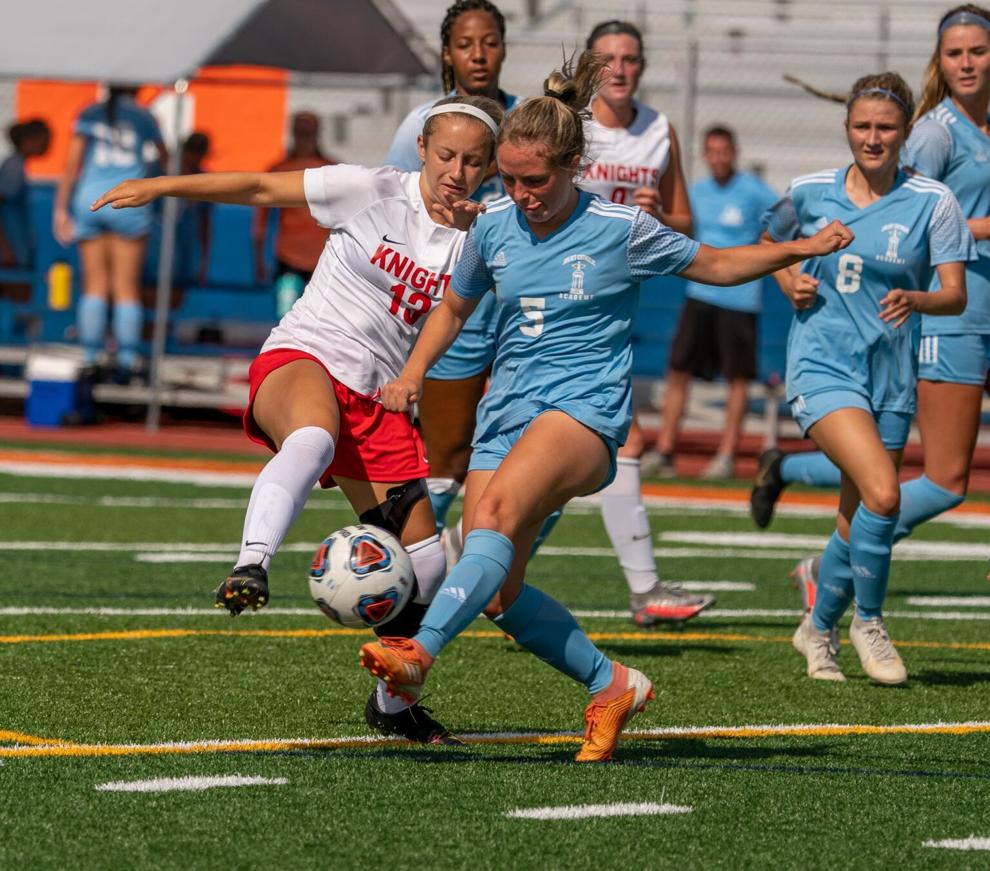 Triad vs. Joliet Catholic girls soccer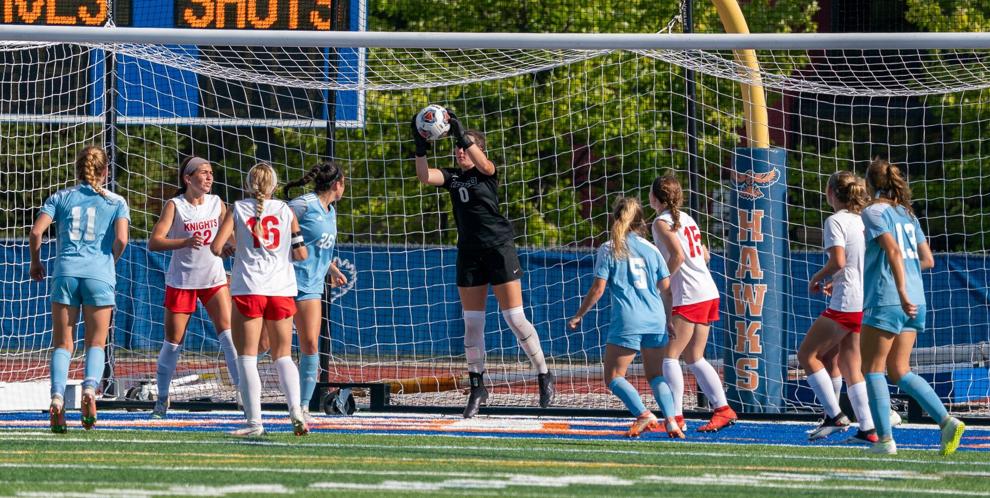 Triad vs. Joliet Catholic girls soccer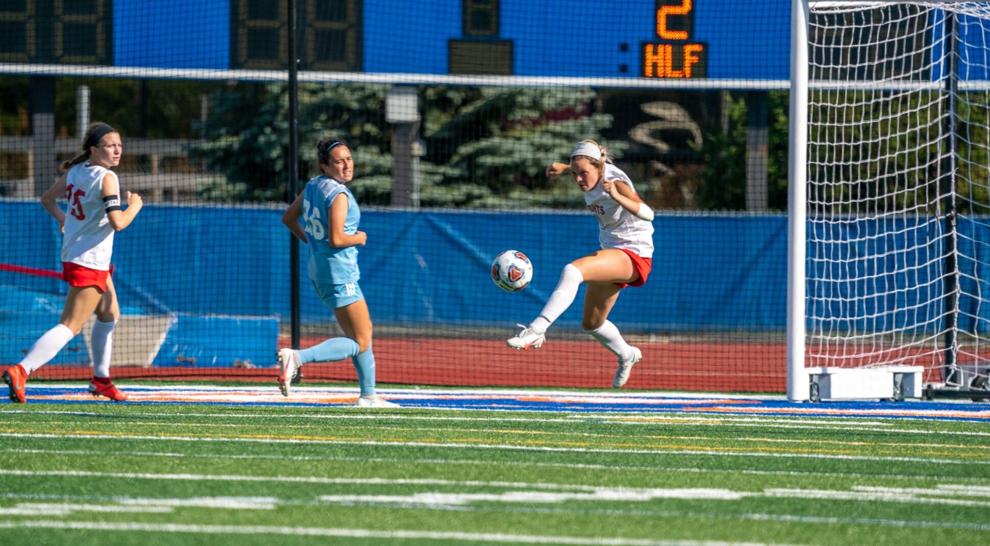 Triad vs. Joliet Catholic girls soccer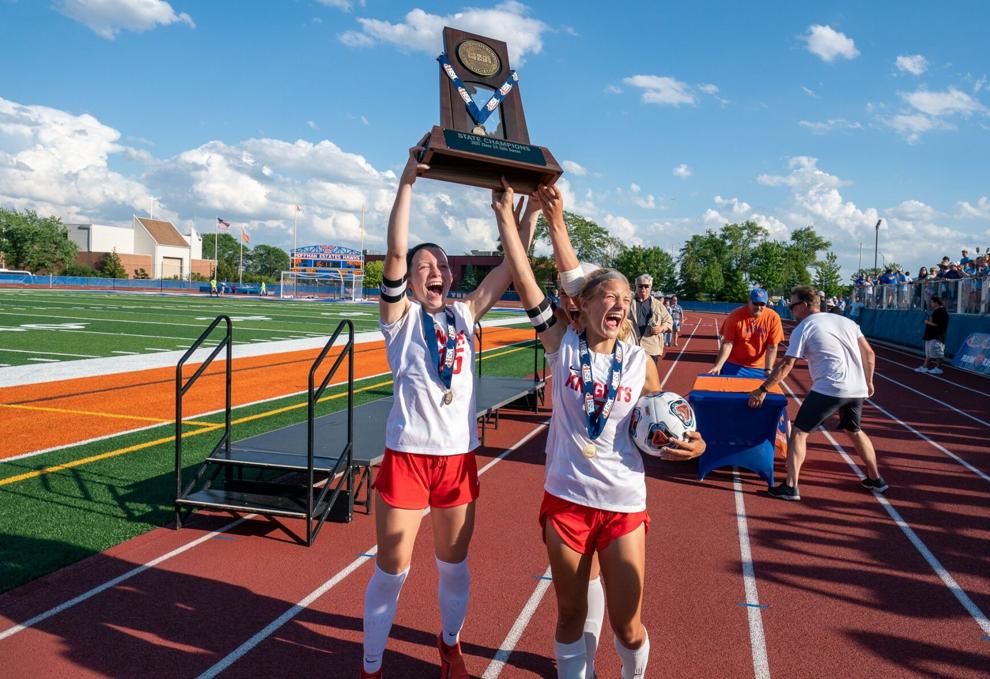 Triad vs. Joliet Catholic girls soccer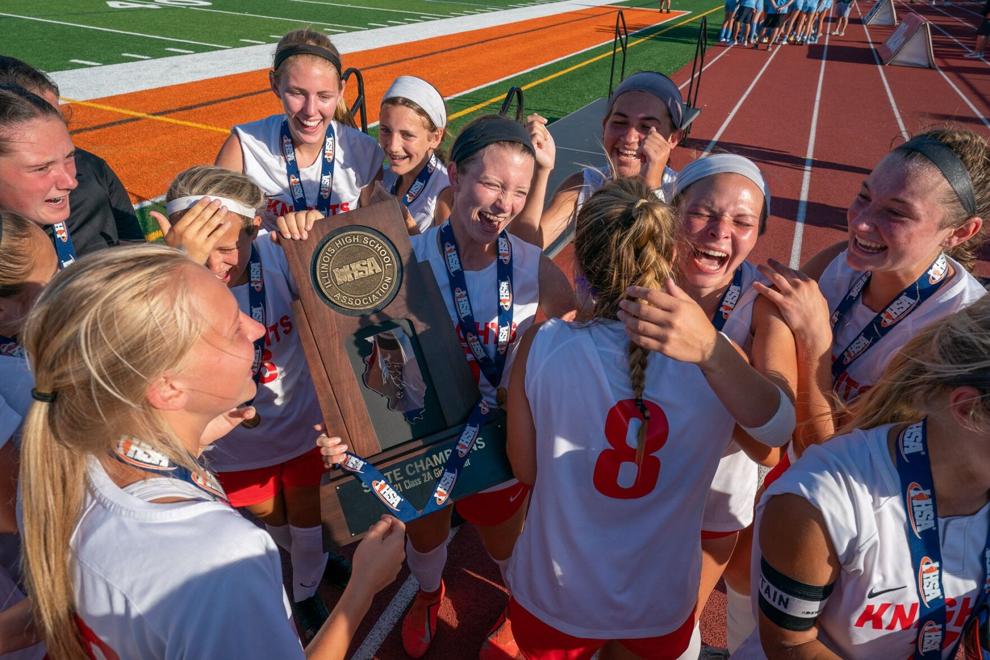 Triad vs. Joliet Catholic girls soccer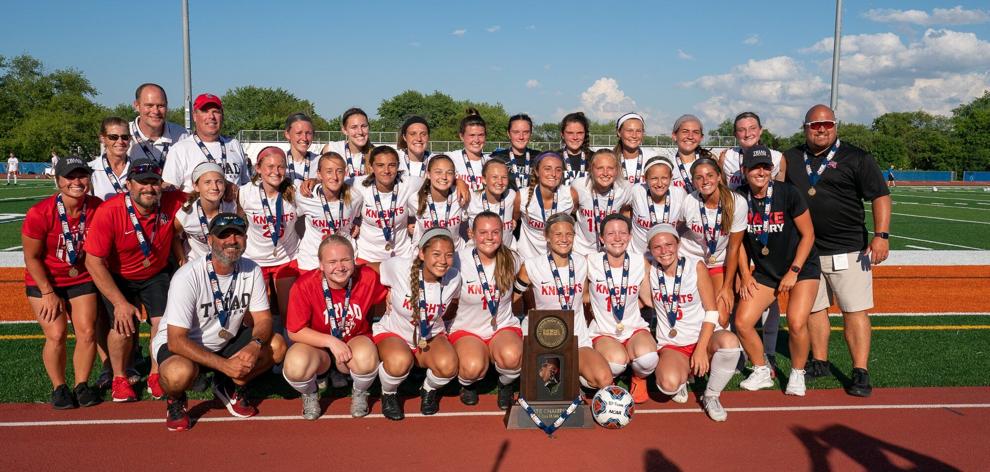 Triad vs. Joliet Catholic girls soccer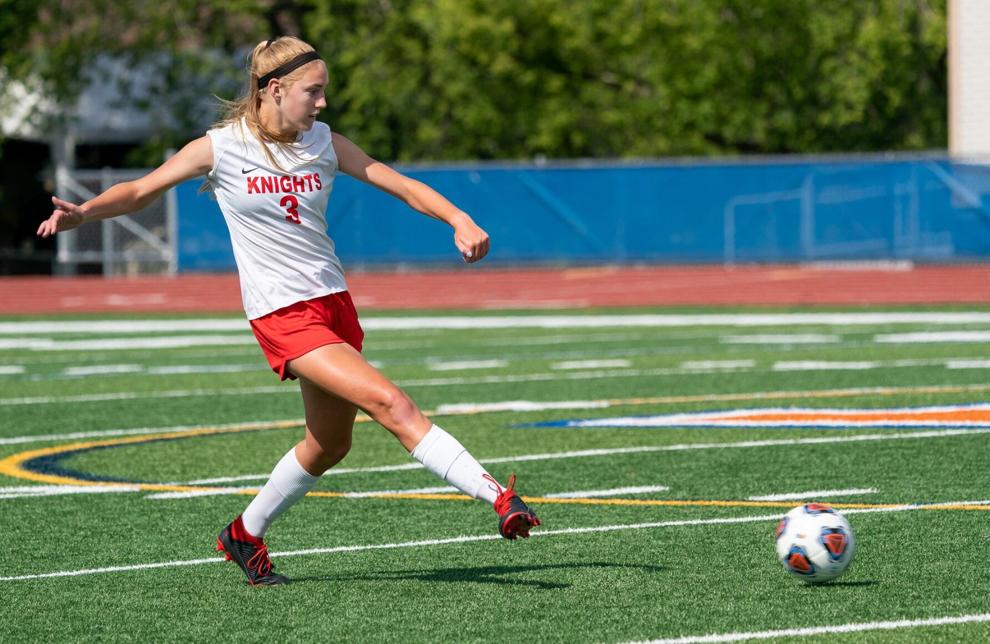 Triad vs. Joliet Catholic girls soccer