CHATHAM, ILL. — It's said a two-goal lead is the worst in sports.
The key, as the Triad High girls soccer team showed Tuesday night, is when to build that type of advantage.
Avery Bohnenstiehl and Jordan Wilson scored six minutes apart in the middle stages of the second half to lift the Knights to a 2-0 victory against Springfield High in the Class 2A Chatham Glenwood Super-Sectional.
Triad (19-3-2) improved to 16-0-2 in its last 18 games and qualified for the Class 2A state tournament for the second time in three seasons and third time this decade. Both previous trips this decade — in 2017 and 2011 — resulted in state championships.
"It's very fulfilling as a senior to be able to go to state again," said Wilson, a forward who played for the 2017 championship team. "Not everyone can say they've done that. It's very cool."
The Knights advanced to face Benet Academy (23-3-1) at 1 p.m. Friday in a Class 2A semifinal at North Central College in Naperville.
But they had to survive a strong effort from the Senators (15-7-3), who were seeking their first state tournament appearance.
Springfield, with a strong wind at its back, controlled most of the opening 20 minutes and then closed out the first half with momentum — but no goals.
"Springfield's a heck of a team," Triad coach Matt Bettlach said. "Kudos to them. They came out and they've got some girls that can play fast, physical."
The Knights knew that first-hand since they beat the Senators 2-0 on March 14 as part of the Metro Cup in Columbia.
Triad freshman goalkeeper Reagan Chigas made two saves in the first half and stayed steady along with her back line under the Springfield pressure, which included a shot by junior Anna Lamsargis in the fifth minute and a sizzling cross off the right wing by junior Sophie Eves in the seventh minute that begged for a finishing touch.
The score stayed scoreless, though, and the Knights got themselves into the game playing into the wind and ended the first half with as many shots on goal (three) as Springfield and a 3-1 edge in corner kicks.
"At first it was really crazy," said Bohnenstiehl, a freshman defender. "It was windy for them and we really had to get it down and keep calm. I thought at first we were a little bit just kicking everywhere, but once we got a hold of ourselves and we calmed down, we got passes through and back up (the field)."
In the opening stages of the second half, Triad and Springfield both enjoyed stretches of good play until the 54th minute.
Everything changed when Bohnenstiehl scored her second goal of the season, even if she didn't really mean it. Off a corner kick by senior Jordyn Besserman, junior Lydia Smith flicked a header that took a bounce about 16 yards away from goal.
Bohnenstiehl headed the ball off a high bounce and looped it over Springfield junior goalkeeper Melanie McKeown, who was pulled a few yards off her line trying to control traffic.
"I was hoping I could get it back to one of the other girls to get it back in," Bohnenstiehl said. "But it went in and I was happy with that."
Triad was completely on the front foot with a 1-0 lead, and then Wilson virtually ended matters with exactly 20 minutes to play by scoring her team-leading 11th goal of the season.
And Wilson knew exactly what she was doing.
Wilson said she took a pass from sophomore midfielder Kylie Mazur, who won a loose ball to create the attack. Wilson then made an impressive, powerful run and fought through a tackle, finishing Triad's second goal in the top of the net for the 2-0 lead.
"We all knew coming into this it couldn't be a 1-nothing game because anything could happen," Wilson said. "All our shots were going over, it was kind of a crazy night. That ball came through and I was like, 'Let's do it, let's get this second goal and make it harder for them to catch up.' As soon as I saw that opening I took it."
Triad vs. Springfield girls soccer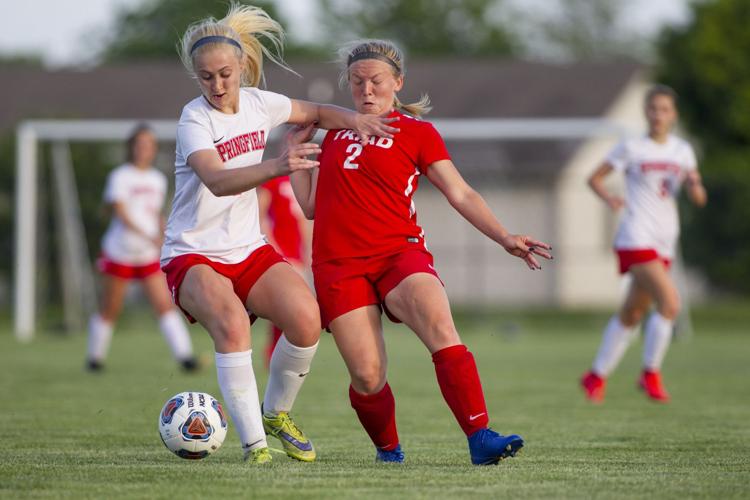 Triad vs. Springfield girls soccer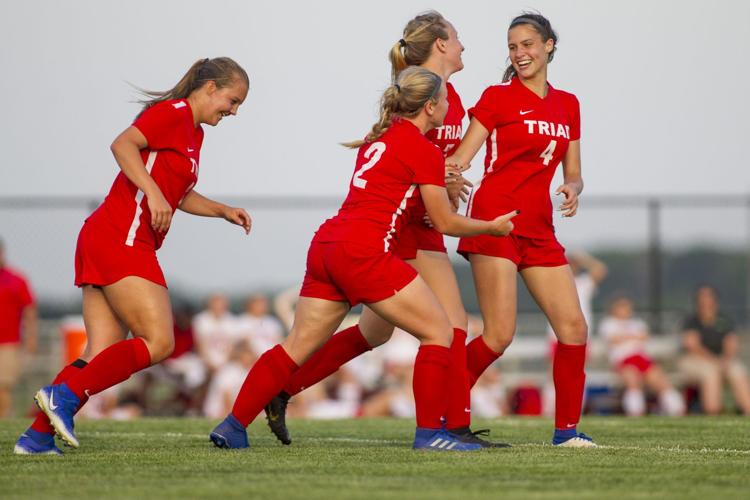 Triad vs. Springfield girls soccer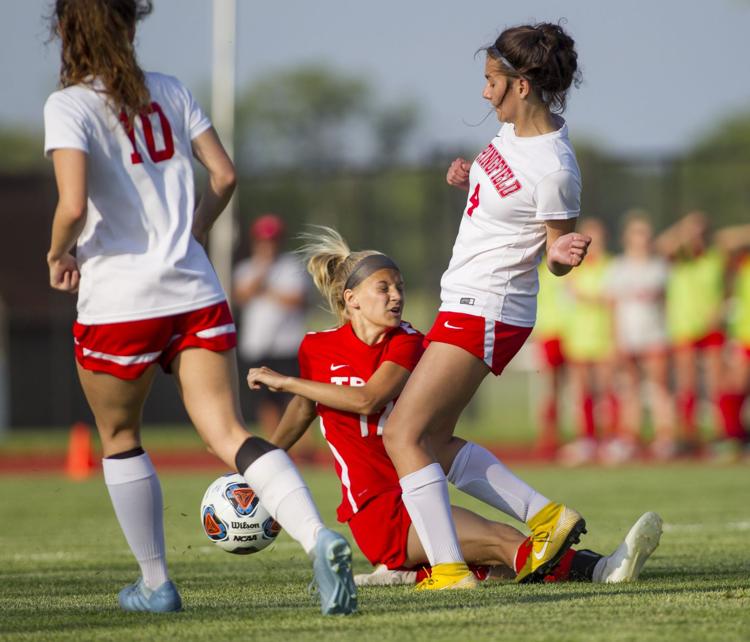 Triad vs. Springfield girls soccer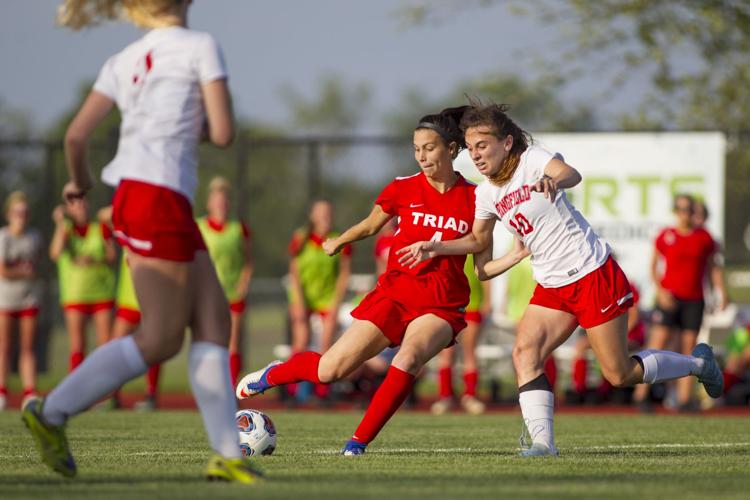 Triad vs. Springfield girls soccer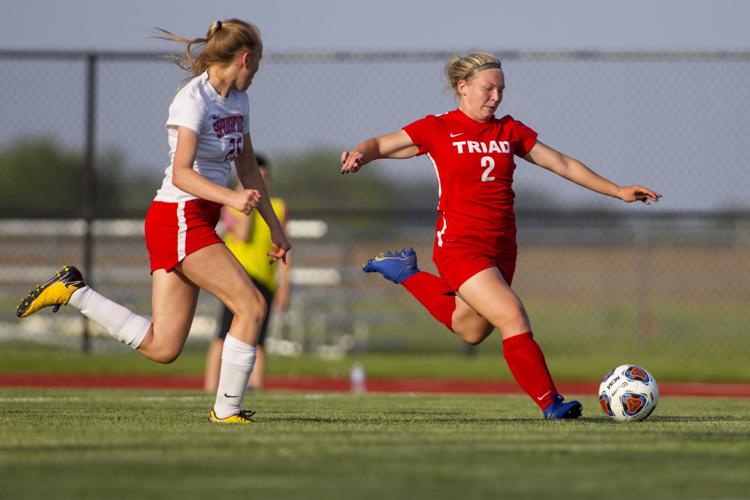 Triad vs. Springfield girls soccer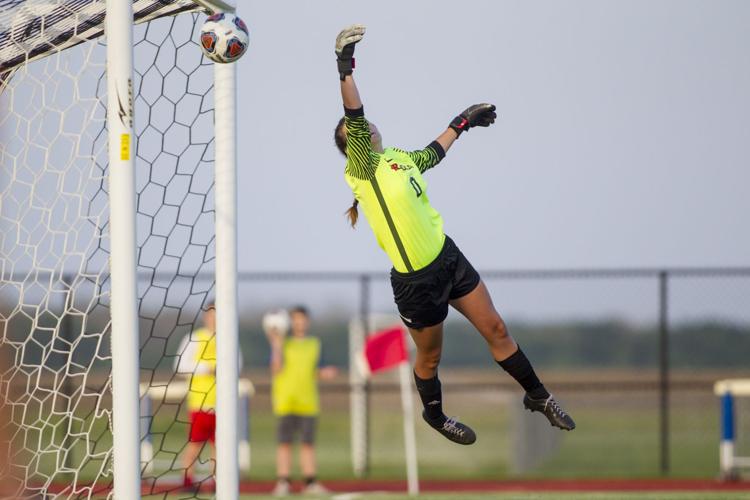 Triad vs. Springfield girls soccer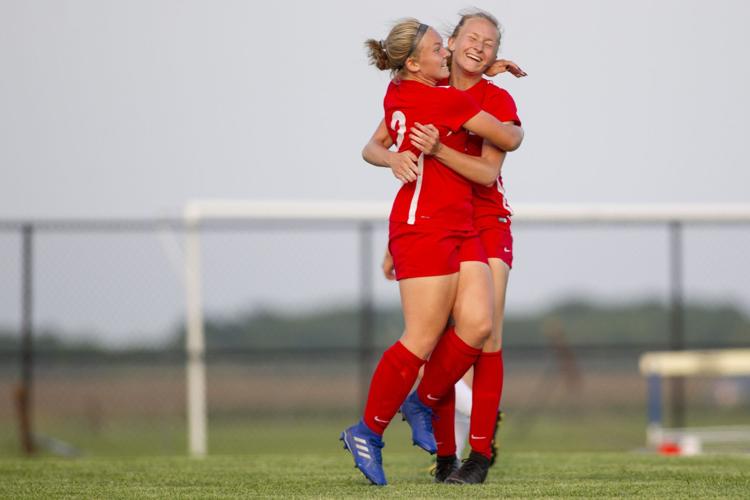 Triad vs. Springfield girls soccer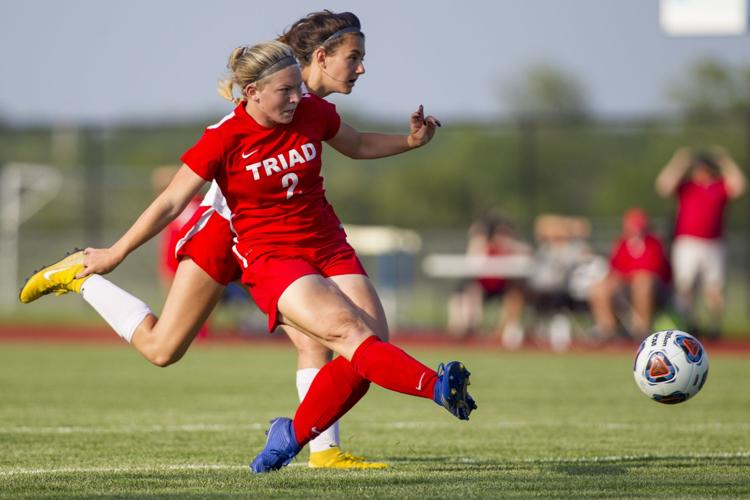 Triad vs. Springfield girls soccer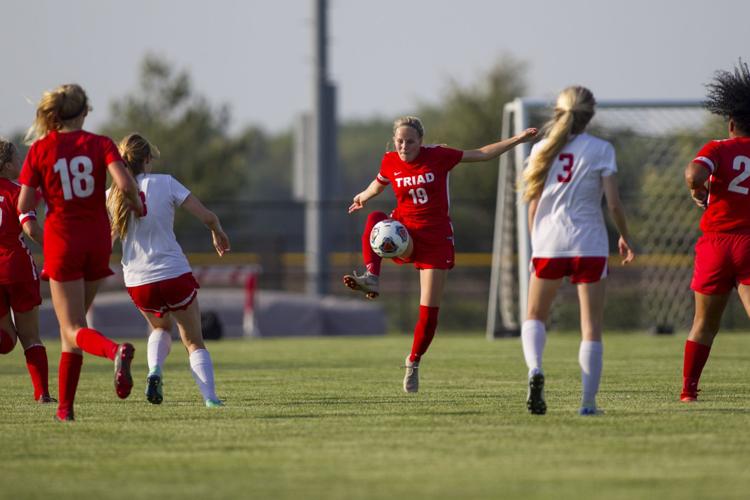 Triad vs. Springfield girls soccer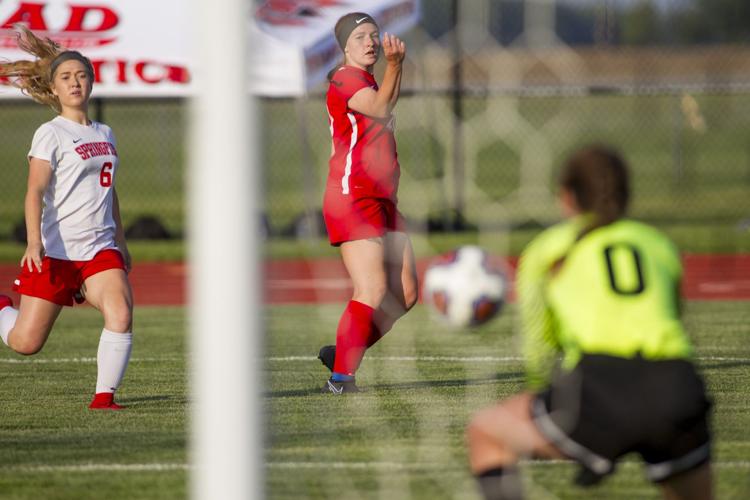 Triad vs. Springfield girls soccer
Triad vs. Springfield girls soccer