ST. PETERS — Matt Beasley tried to keep it a secret.
The Kirkwood High girls swimming coach knew all along his team had the makings of a state title contender.
He just never told anyone.
All the results from the 46th Missouri girls swimming and diving meet are a click away.
"I knew pretty much from the start that this was a special group," Beasley said. "It's just not something I wanted to share with the girls."
The Pioneers placed first in five of 12 events on the way to a dominating gold medal team performance in the Class 2 Girls Swimming and Diving State Championship at St. Peters Rec-Plex.
Kirkwood finished with 291 points — comfortably ahead of second-place Eureka (228). Marquette, the two-time defending state champion, placed third (193), followed by Parkway South (180) and Nerinx Hall (155).
The Pioneers captured their first state team title after three second-place finishes.
Kirkwood freshman Nora Lee Brown led the way with wins in the 200- and 500-yard freestyle events. Senior Ella Pearl captured the 100 backstroke title for the third season in a row and set a Class 2 record in the event for the second successive season. Junior Alyssa Dennis recorded an upset win in the 100 breaststroke. The 200 medley relay team kicked off the meet with a resounding win. Sophie Wallace, a freshman, joined Pearl, Brown and Dennis in the first-place effort.
Pearl, a seasoned veteran, had an idea her team was in position to make history.
But she deferred to Beasley and kept her mouth shut.
"It was a big rule of ours never to talk about it," Pearl said. "Maybe he's a little superstitious and didn't want to jinx it."
Brown set personal bests in the winning the 200 free (1:51) and 500 free (4:58.63). She also kept the thoughts of a state team title out of her head.
"It was an unspoken thing," Brown said. "I think some of us knew we had a very, very good chance. But no one was saying it."
Dennis even surprised herself in winning the 100 breaststroke.
She exceeded her regular season seeding time by almost two full seconds to outdistance Parkway South freshman Alayna Henage and Nerinx Hall junior Brooke Punnewaert.
"My goal was a 1:04.9 and to do (1:03.94), it's just crazy," Dennis said.
Like her teammates, Dennis had an inkling the Pioneers were in position to make some noise at the meet. But she never got any indication Beasley felt that way.
"I think he wanted us not to have big heads coming into this," Dennis said.
Beasley felt it was best to keep his girls focused on steady improvement as the truncated season went along.
"Day in, day out, I just wanted them to keep grinding and never worry about anything else," Beasley said. "And it worked out for us in the end."
Beasley won gold medals in the 200 and 500 freestyle races for Parkway South in 2001. He also claimed the 500 crown in 2003 before going on to a successful college career at Missouri State University.
So he is familiar with the thrill of being on the medal podium.
But he said the joy of coaching the girls to the high school crown outweighs his past personal accomplishments.
"This is bigger and better and I'll enjoy this a little more," Beasley said. "Going into the meet, I was a little more nervous than I'd been as a swimmer."
Parkway South sophomore Kylee Sullivan joined Brown as an individual double winner. Sullivan took the 200 individual medley as well as the 100 butterfly.
"I worked hard all season and trusted in the training that we've done," Sullivan said. "It's never easy. There was really good competition here."
Sullivan is hoping to grab an NCAA Division I scholarship by the time her high school career is over.
Both of her clockings Friday — 2:04.20 in the 200 and 55.07 in the butterfly — were personal bests.
"She just gets up and goes," South coach Blakeleigh Mathes said.
Nerinx Hall senior Emily Traube ended her career on a high note with a win in the 100 free.
Traube bolted out to an early lead and held off a late charge from Eureka freshman Haiden Schoessel to win by .005.
It marked Traube's first individual win in the state tournament in six tries.
"I told myself to treat it like the 50 (freestyle) and just go out as fast as I can and see what happens," Traube said. "It worked."
Schoessel anchored the Wildcats' winning 400 free relay team, which helped them nail down second place in the team standings.
Sophomore Marin Lashley, junior Olivia Dolan and senior Emma Harris helped make up the first-place foursome.
"My girls from top to bottom really stepped up," Eureka coach Nate Kortuem said. "I'm unbelievably happy."
St. Louis area swimmers won 11 of the 12 events. Lee's Summit North senior Annica Valmassei took the diving championship.
Missouri Class 2 Girls Swimming and Diving Championships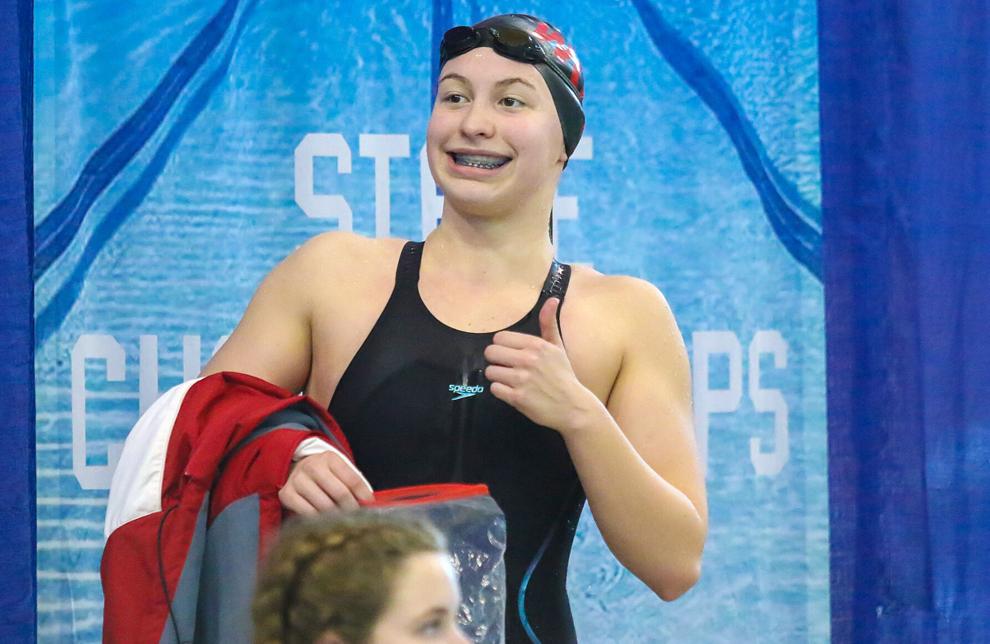 Missouri Class 2 Girls Swimming and Diving Championships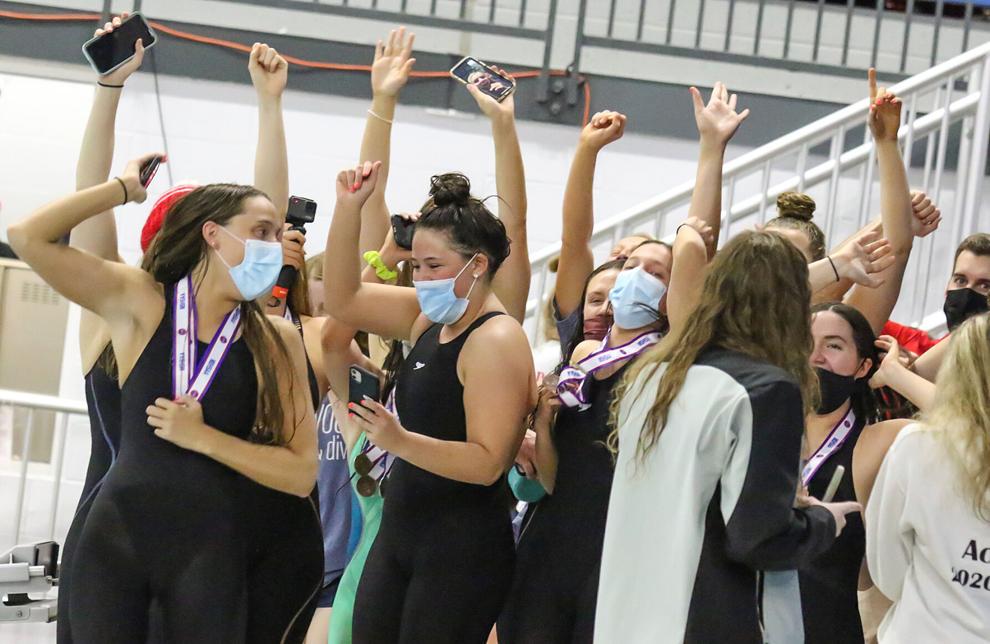 Missouri Class 2 Girls Swimming and Diving Championships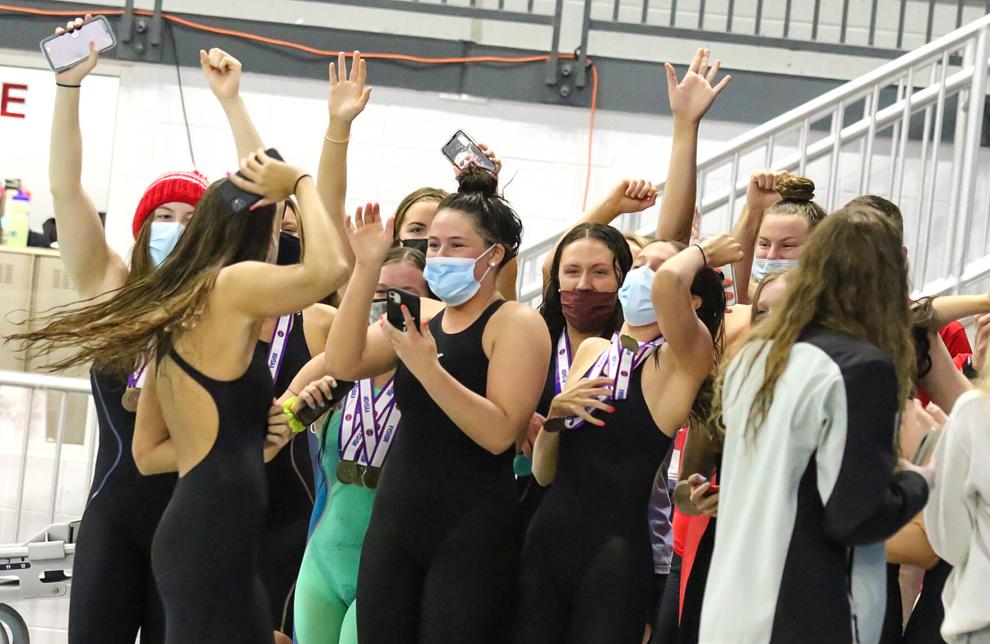 Missouri Class 2 Girls Swimming and Diving Championships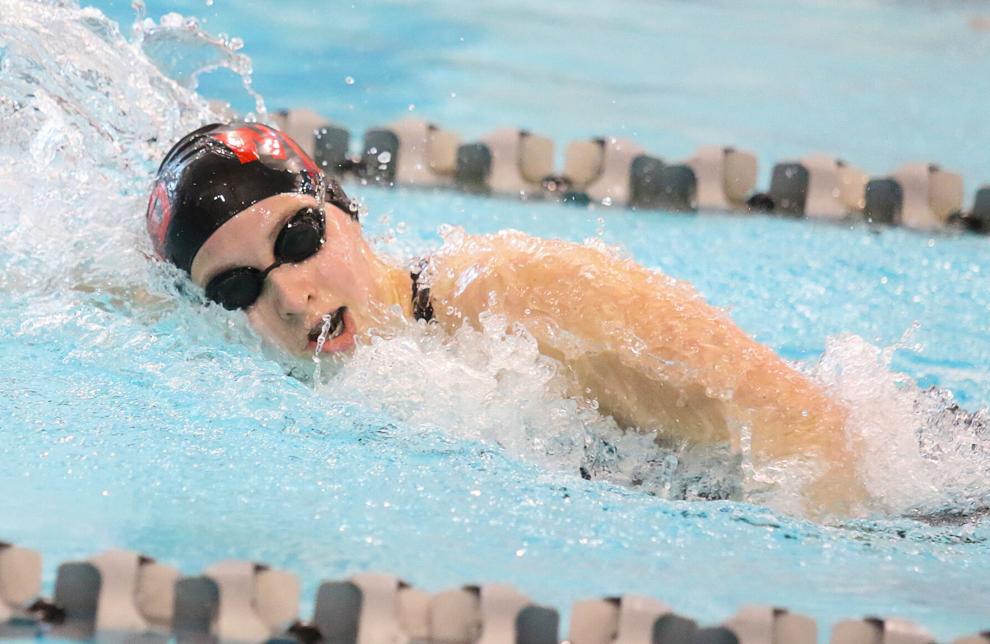 Missouri Class 2 Girls Swimming and Diving Championships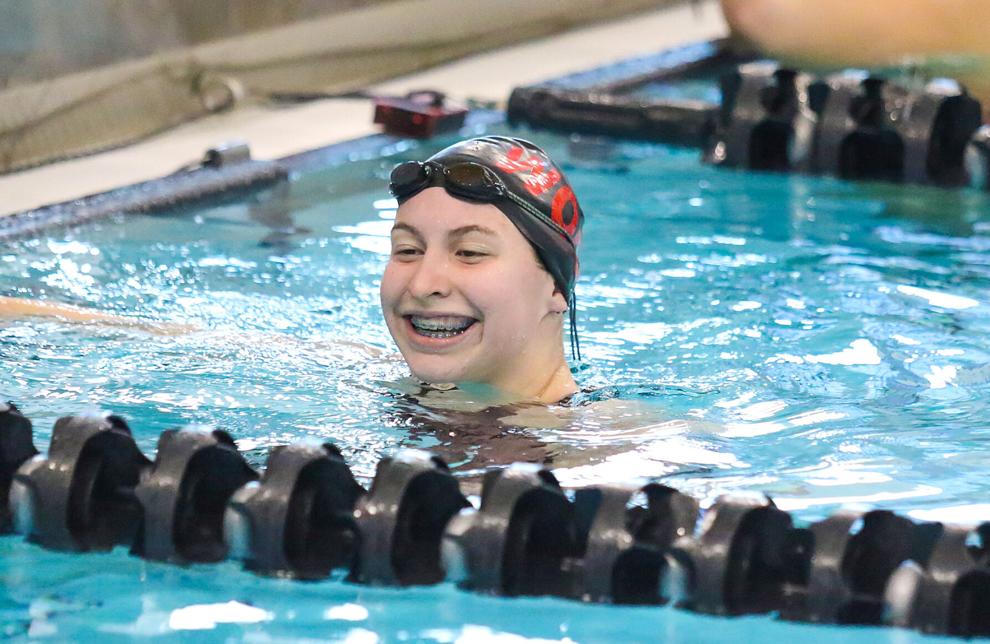 Missouri Class 2 Girls Swimming and Diving Championships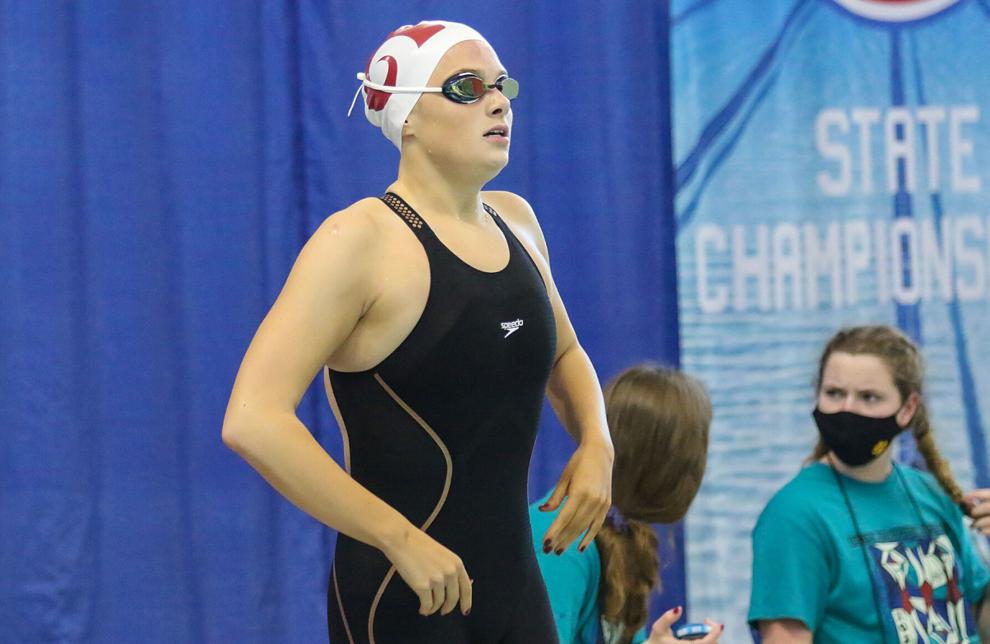 Missouri Class 2 Girls Swimming and Diving Championships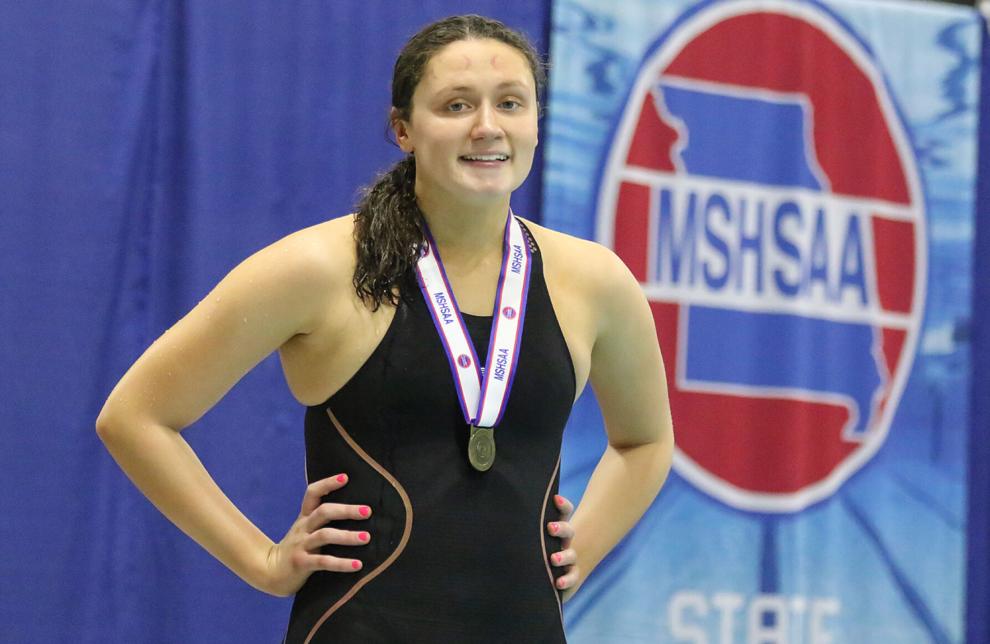 Missouri Class 2 Girls Swimming and Diving Championships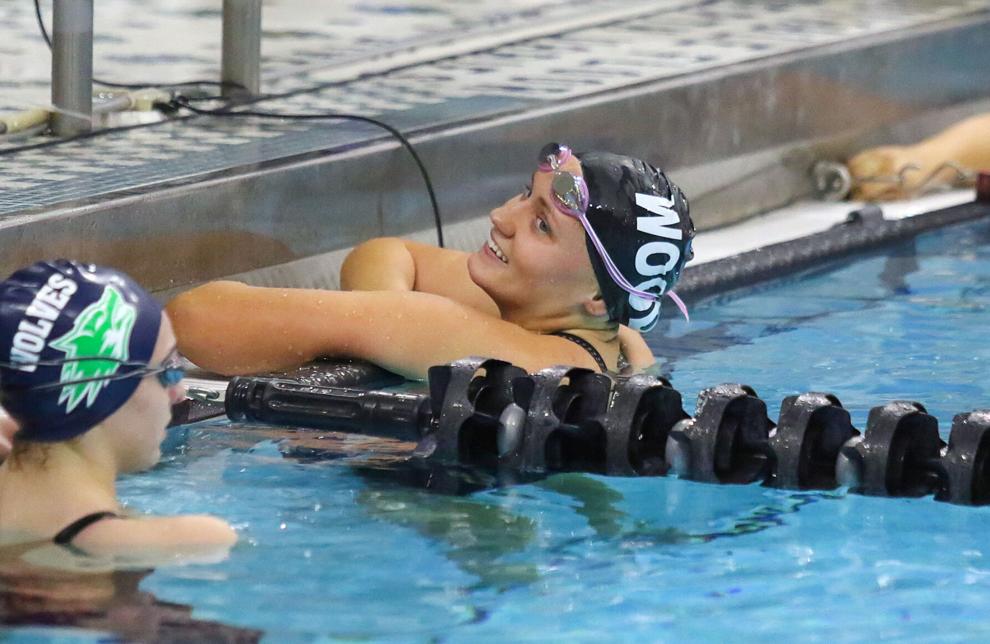 Missouri Class 2 Girls Swimming and Diving Championships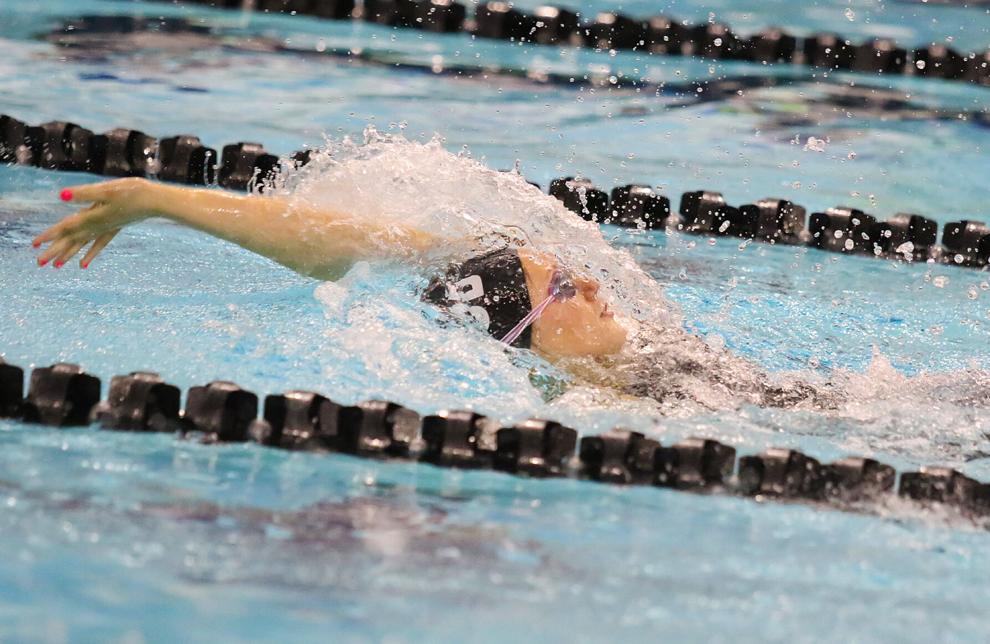 Missouri Class 2 Girls Swimming and Diving Championships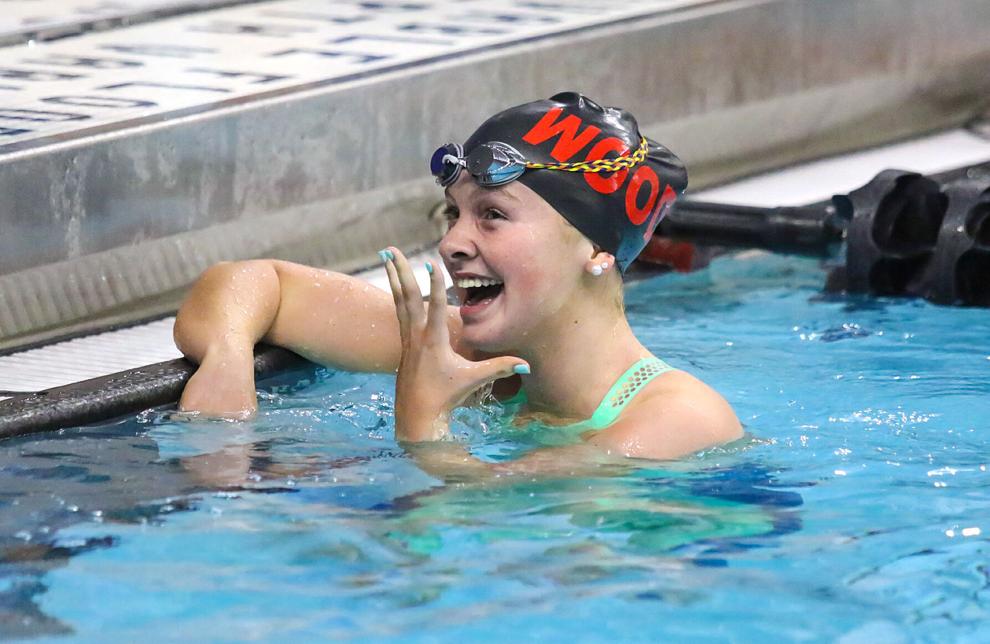 Missouri Class 2 Girls Swimming and Diving Championships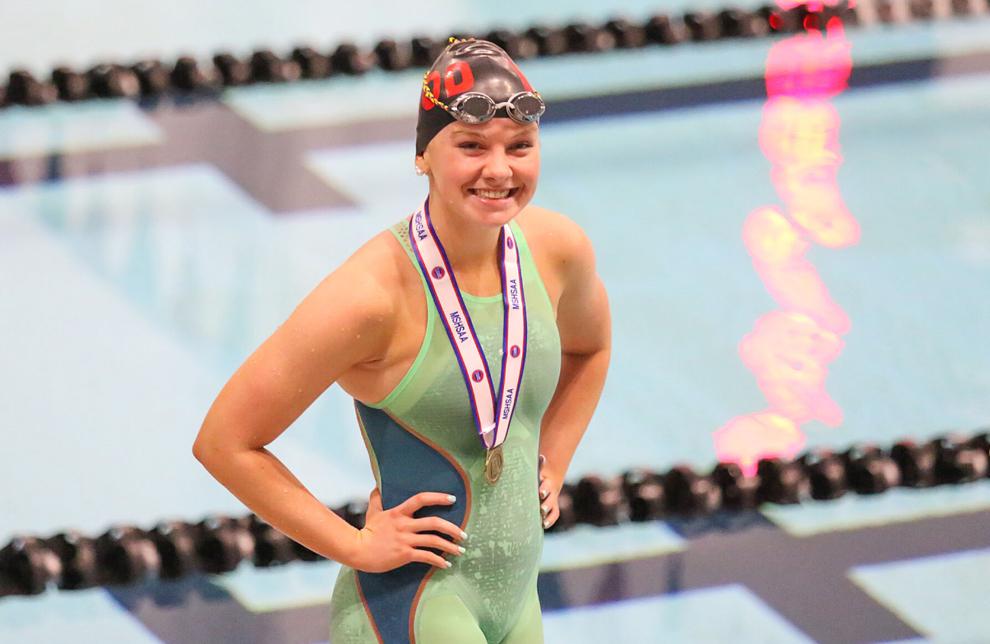 Missouri Class 2 Girls Swimming and Diving Championships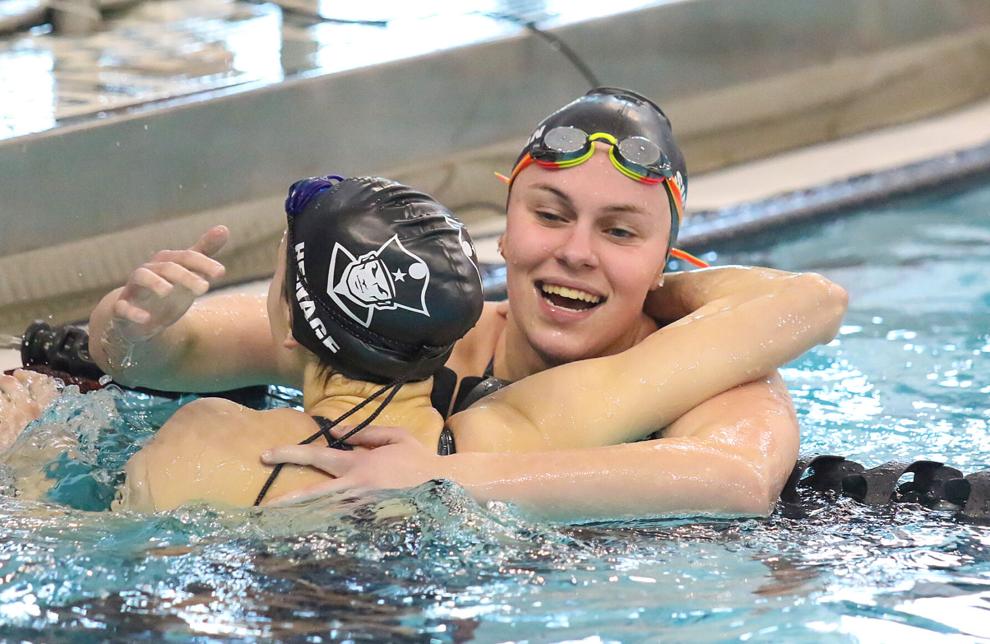 Missouri Class 2 Girls Swimming and Diving Championships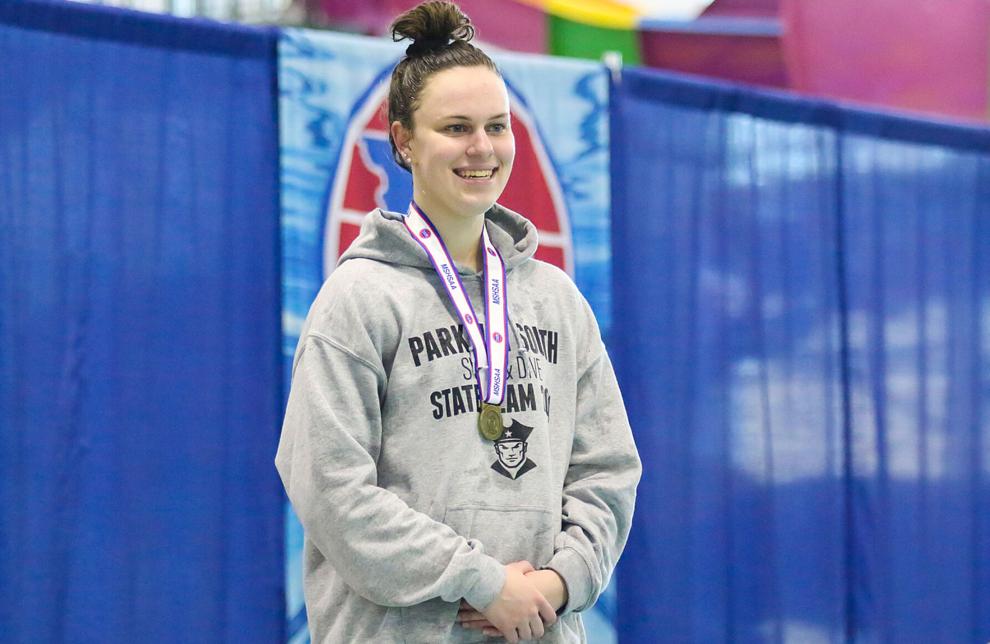 Missouri Class 2 Girls Swimming and Diving Championships
Missouri Class 2 Girls Swimming and Diving Championships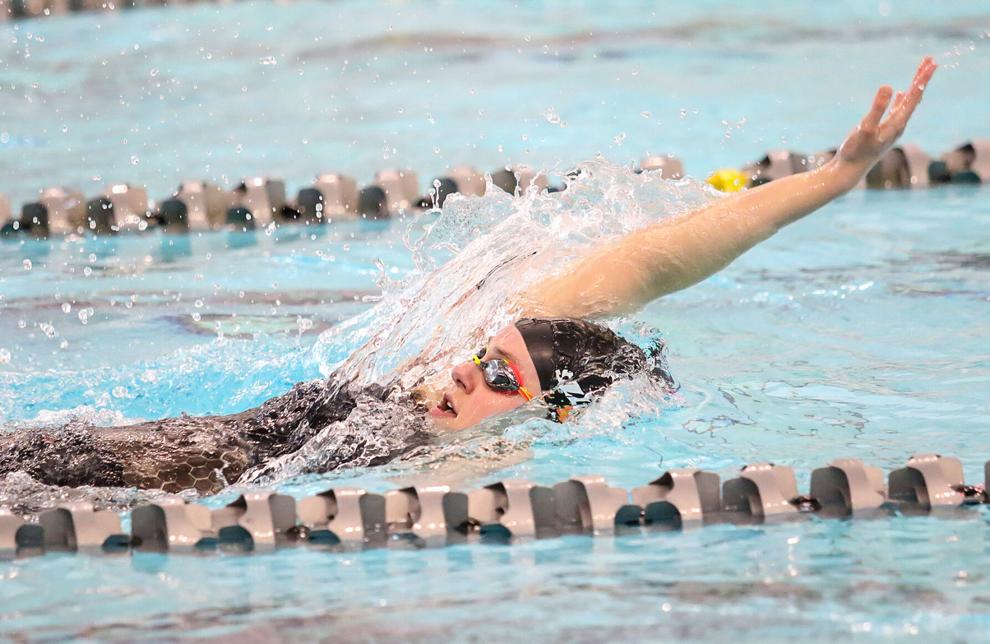 Missouri Class 2 Girls Swimming and Diving Championships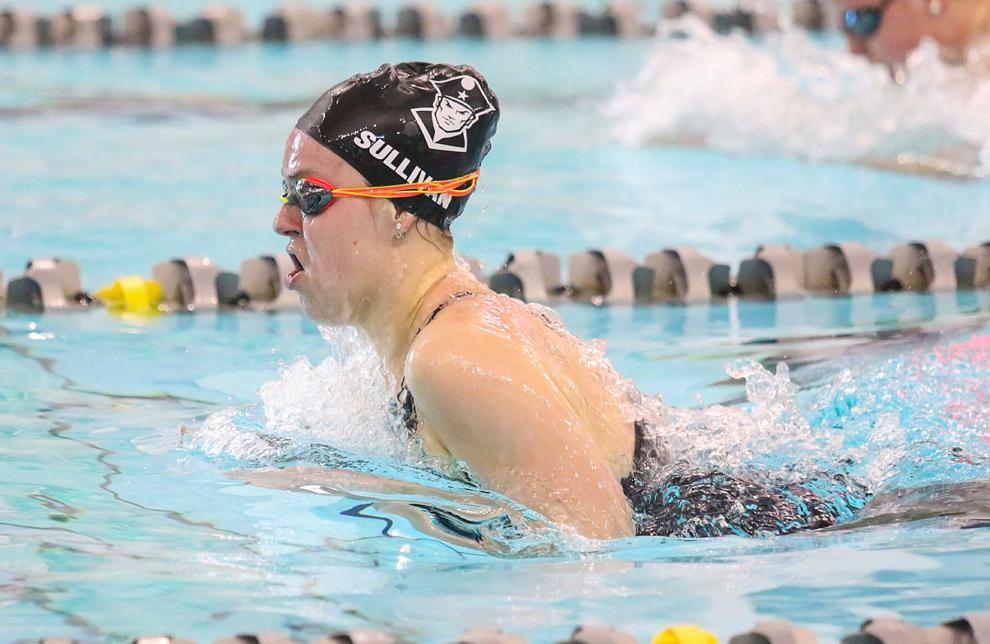 Missouri Class 2 Girls Swimming and Diving Championships
Missouri Class 2 Girls Swimming and Diving Championships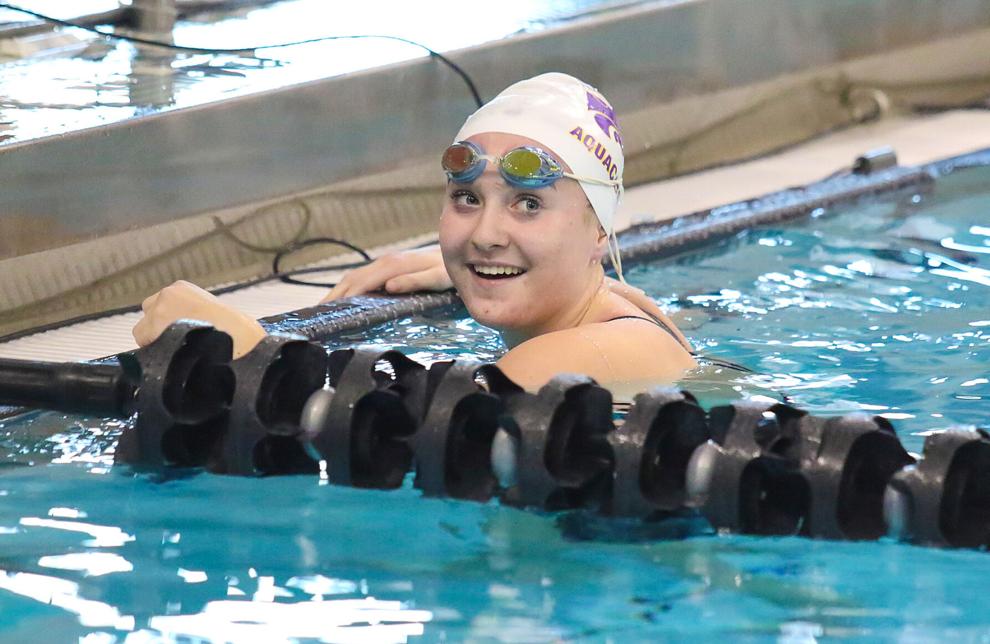 Missouri Class 2 Girls Swimming and Diving Championships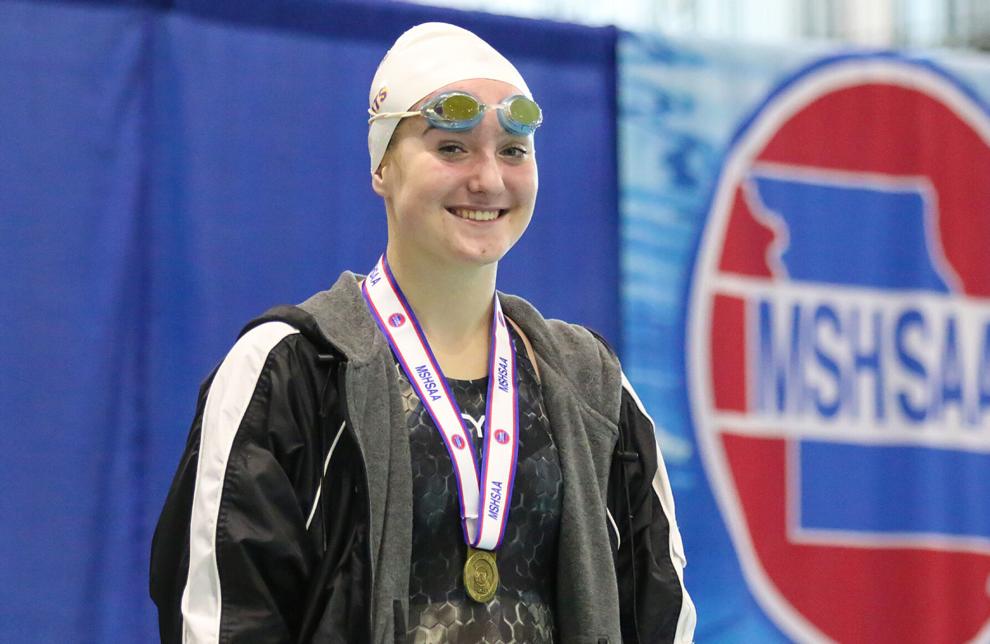 Missouri Class 2 Girls Swimming and Diving Championships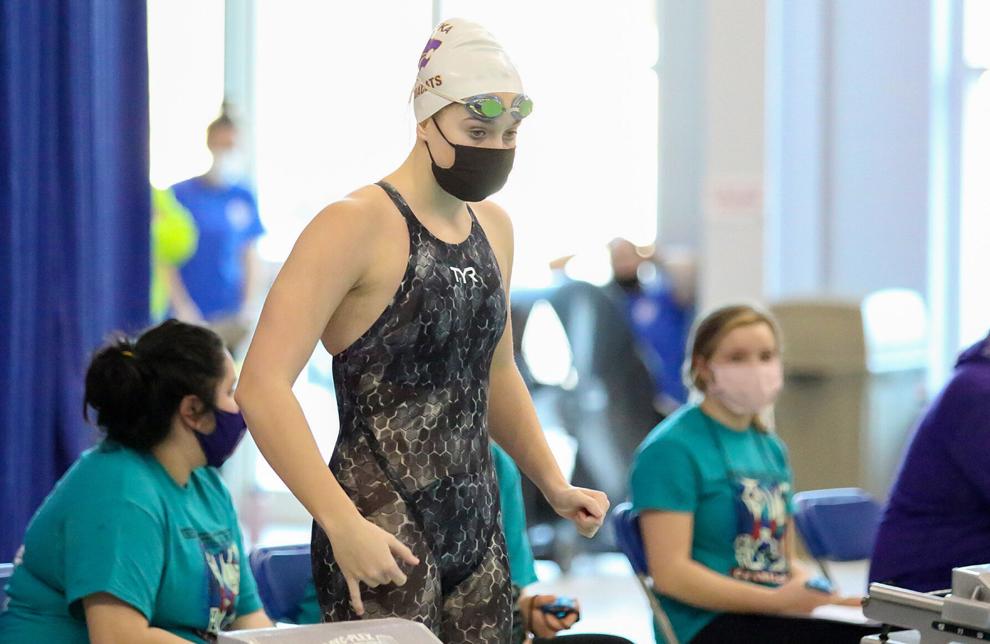 Missouri Class 2 Girls Swimming and Diving Championships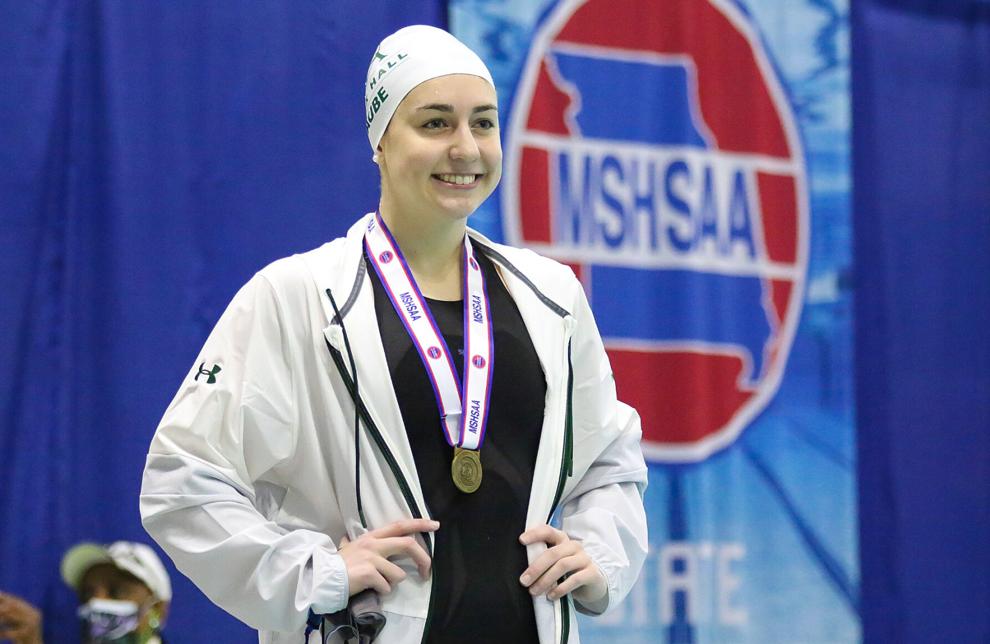 Missouri Class 2 Girls Swimming and Diving Championships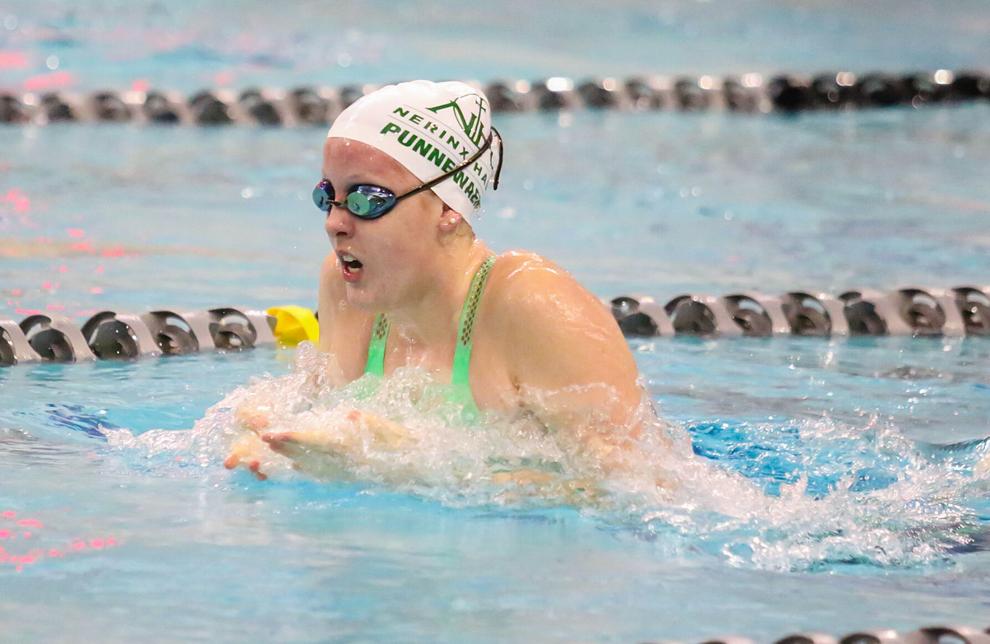 Missouri Class 2 Girls Swimming and Diving Championships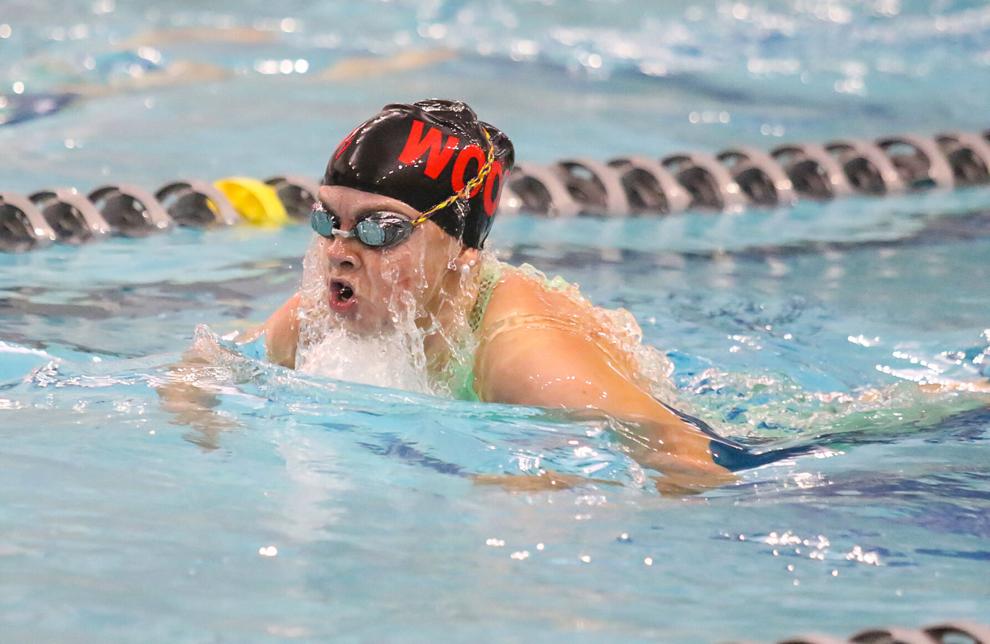 Missouri Class 2 Girls Swimming and Diving Championships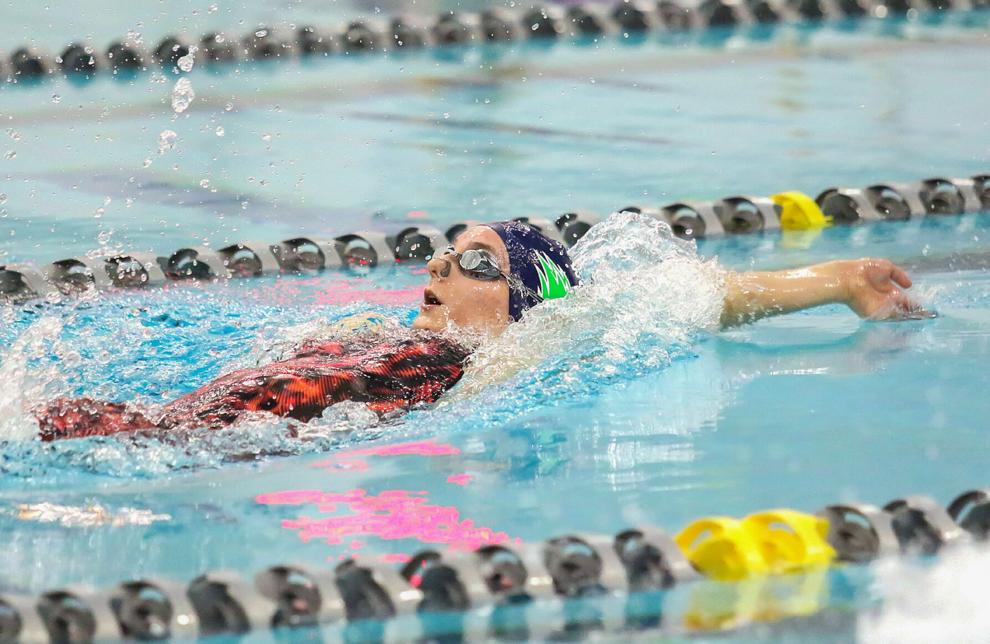 Missouri Class 2 Girls Swimming and Diving Championships