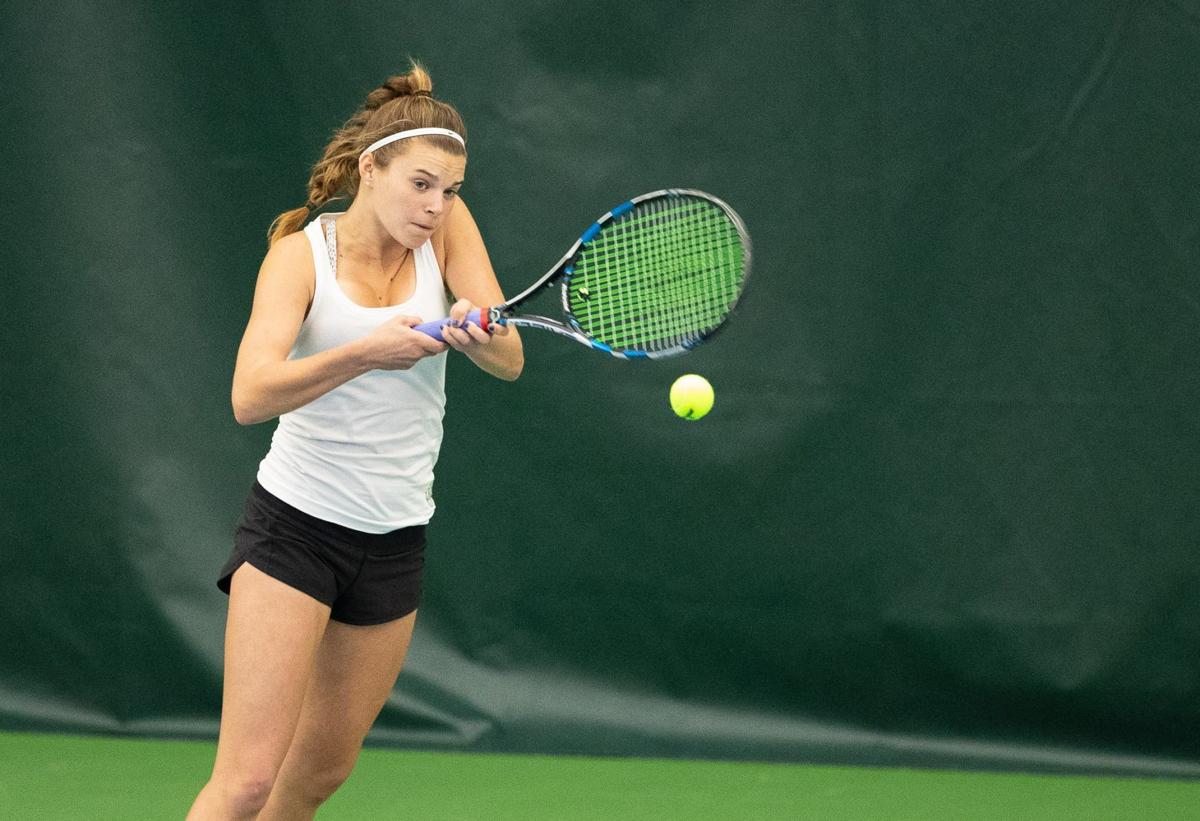 SPRINGFIELD, MO. — John Burroughs tennis standouts Lily Walther and Ainsley Heidbreder combined to win a Class 1 state doubles championship two years ago.
They were on opposite sides of the court Saturday in the Class 1 singles championship indoors at Cooper Tennis Complex.
There some mixed emotions as the friends hugged at the net after Walther captured the championship with a 6-3, 6-1 victory.
Walther consoled Heidbreder, who was in tears, as well as celebrate her first singles title.
"It is obviously exciting to win, but it is always tough to play a teammate," said Walther, who beat Pembroke Hill's No. 1 player Alisha Castaner earlier Saturday in the semifinals. "We are friends and she is a great player. She is very powerful and I knew I had to play well to beat her. I felt I did play well."
Walther's victory was part of a triple crown for the Bombers, who had a season for the ages.
They won the Class 1 team tennis championship Thursday along with both the singles and doubles championships Saturday.
"It has been a great season and this was a great way to end it for me," Walther said. "But I really enjoyed winning as a team even more and being able to share a championship with my teammates."
In doubles, Bombers seniors Sami Remis and Gaby Thornton earned a hard-fought 7-6, 6-1 win over Visitation's Sophia McLellan and Suzanna McLellan.
The McLellan sisters had a 5-3 lead in the first set before the defending champions took control, winning 10 of the last 12 games in the match.
Both doubles championships Saturday were repeats by area teams.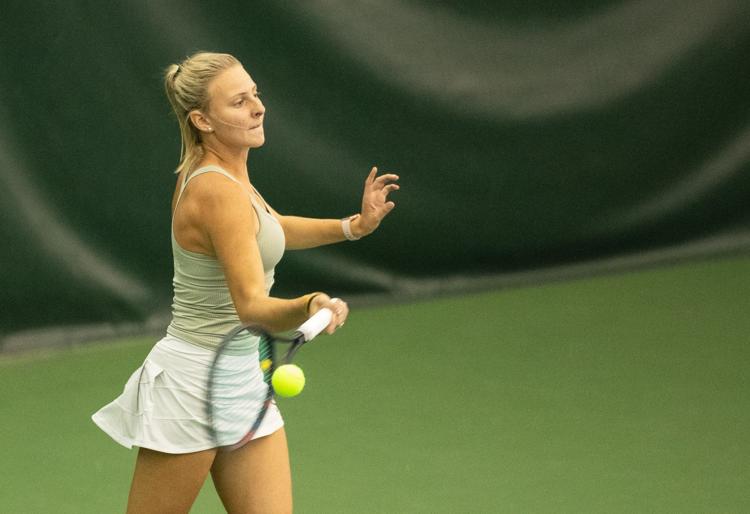 In Class 2, St. Joseph's Lexie Woodman and Ellie Choate defended their title with a 6-2, 6-2 win over teammates Shannon Sims and Morgan McKinnis.
Sims and McKinnis reached the final with a 6-0, 2-6, 10-7 win over Parkway Central's Michelle Korenfeld and Akansha Negi in the semifinals.
The Angels won the Class 2 team title Thursday and missed out on a rare triple crown in Class 2 by falling just short in singles. Angels freshman Abby Gaines lost a grueling semifinal match 5-7, 6-3, 10-7 to eventual Class 2 singles champion Colby Kelley of Liberty-Kansas City. Gaines bounced back to finish third.
Kelley, a University of Nebraska-Omaha recruit, defeated Lafayette's Katie Ferguson 6-4, 6-1 for the singles title.
Ferguson, who finished fourth in Class 2 singles last year, got off to a rough start in the final. She lost the first four games and was down 40-0 in the fifth game. But then Ferguson caught fire, coming back to win that fifth game and the next three to even the first set. Kelley held serve at love and broke Ferguson to win the pivotal first set.
Ferguson broke Kelley in the first game of the second set but didn't win another game. She finished the season with a 19-2 record.
Villa Duchesne's Lizzie Barlow finished third in Class 1 singles. She lost a tight match to Heidbreder 6-4, 7-6 in the semifinals and closed out her season in style with an 8-1 win over Castaner.
John Burroughs added to its hardware with a win in an all-St. Louis match for third place in Class 1 doubles. Emily Kantrovitz and Nina Zhu defeated Journee White and Nia Cooper of MICDS 8-4.
Missouri Class 1 State Championships, Day 2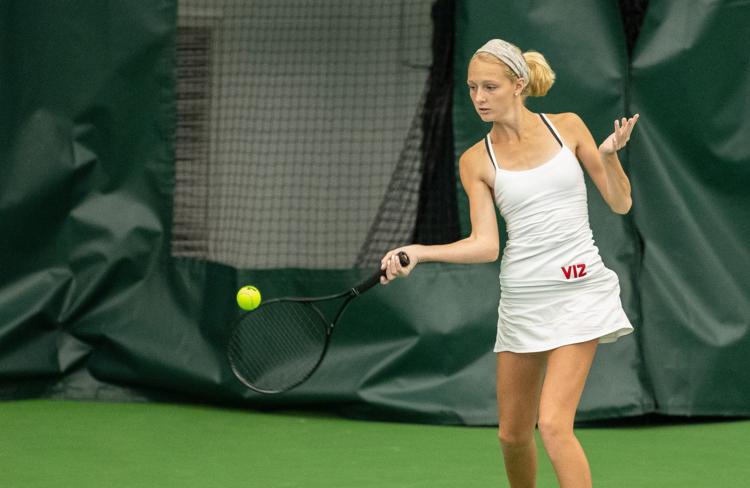 Missouri Class 1 State Championships, Day 2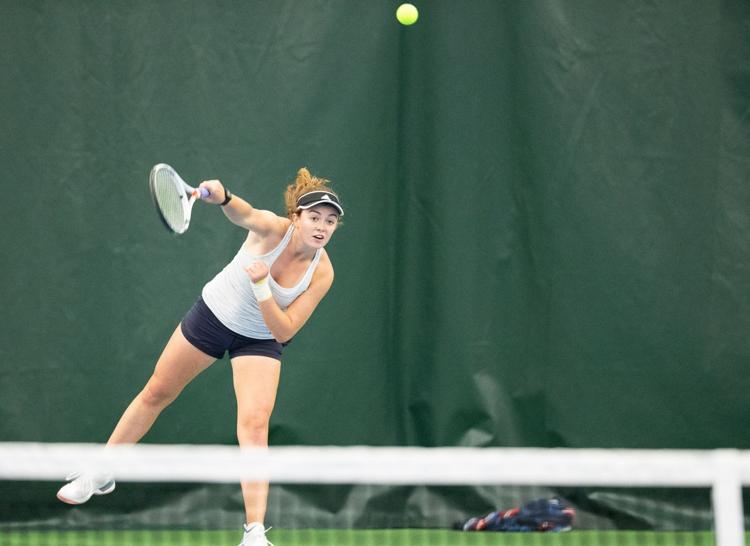 Missouri Class 1 State Championships, Day 2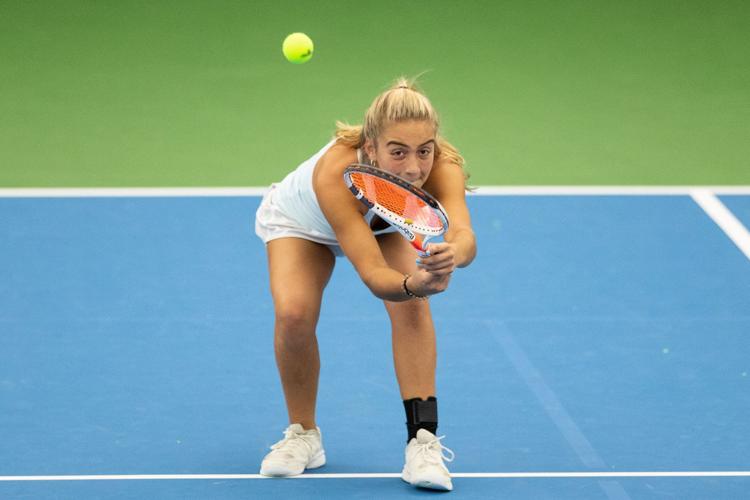 Missouri Class 1 State Championships, Day 2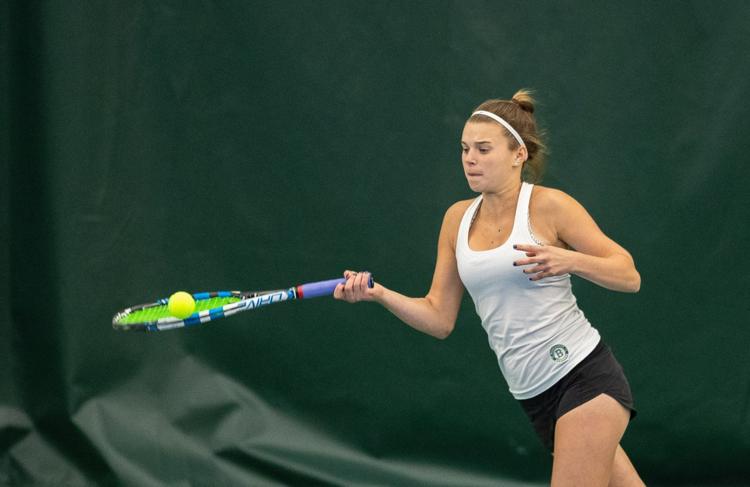 Missouri Class 1 State Championships, Day 2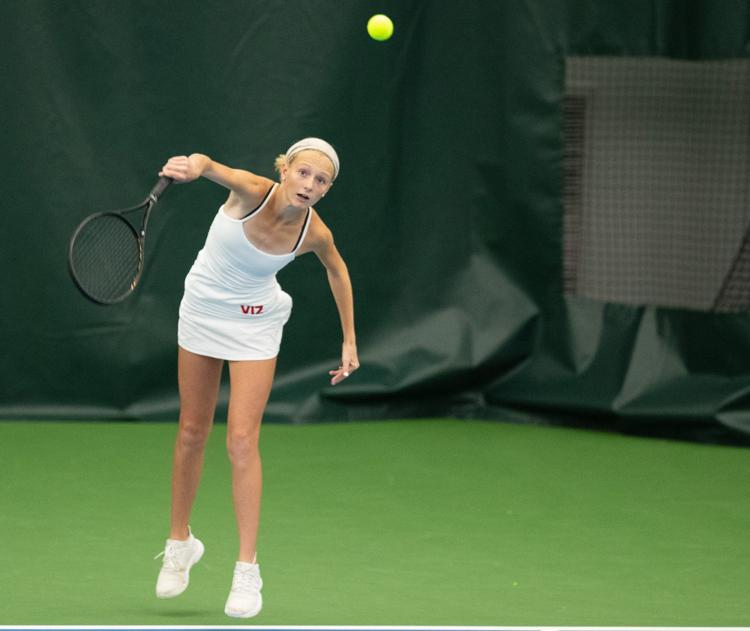 Missouri Class 1 State Championships, Day 2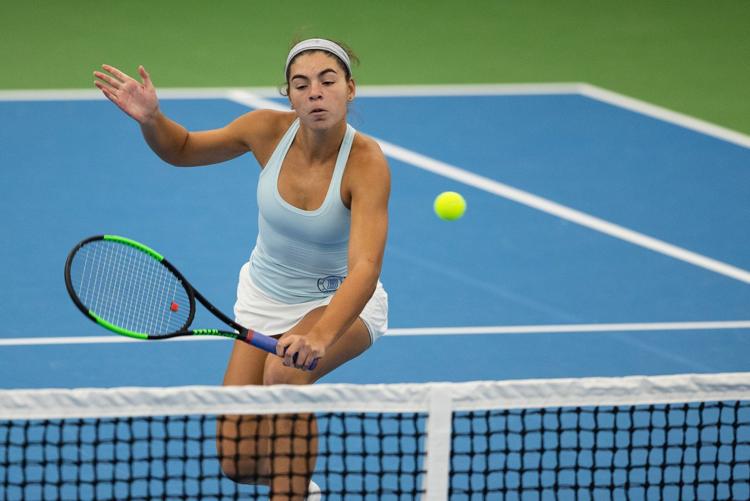 Missouri Class 1 State Championships, Day 2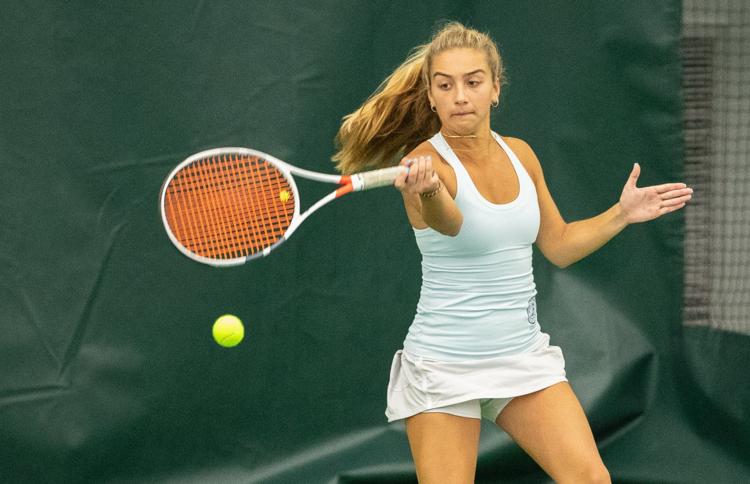 Missouri Class 1 State Championships, Day 2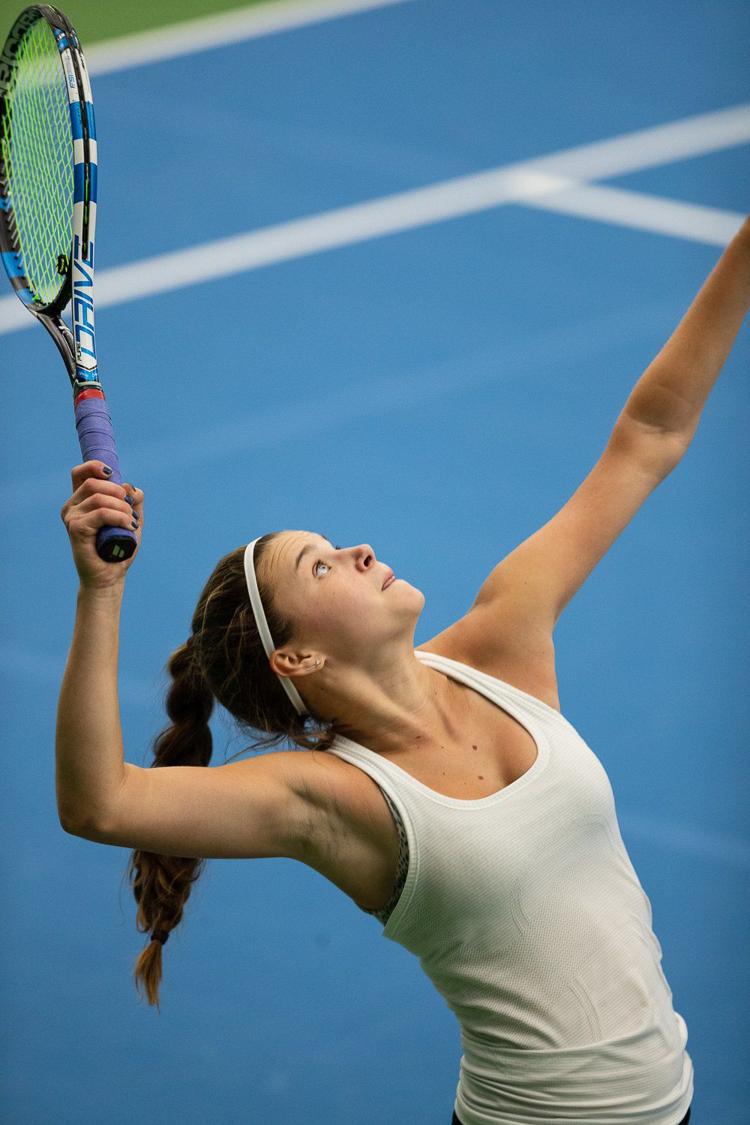 Missouri Class 1 State Championships, Day 2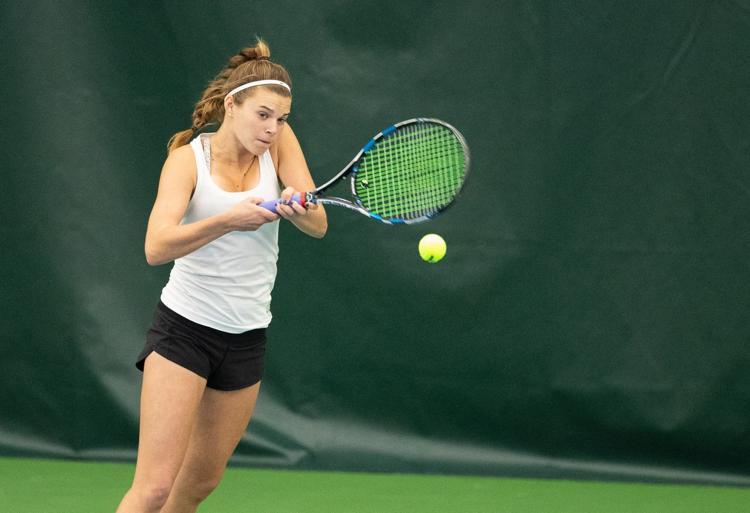 Missouri Class 1 State Championships, Day 2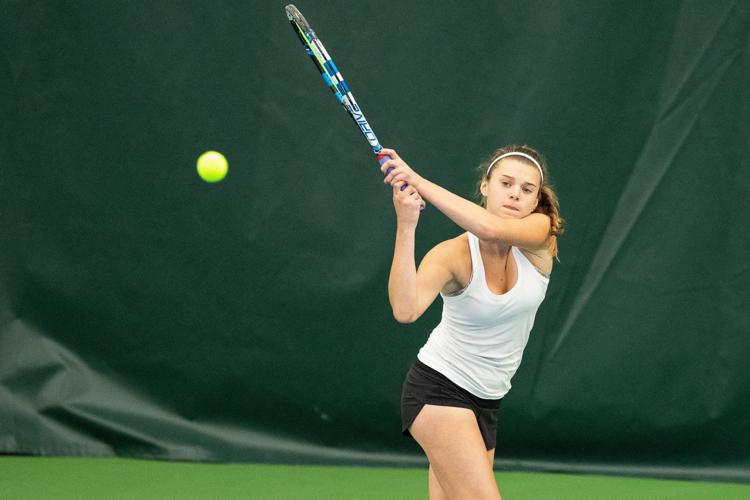 Missouri Class 1 State Championships, Day 2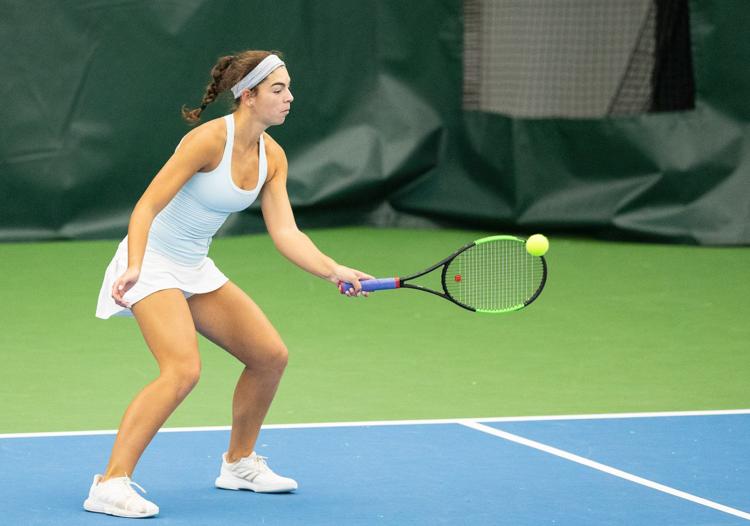 Missouri Class 1 State Championships, Day 2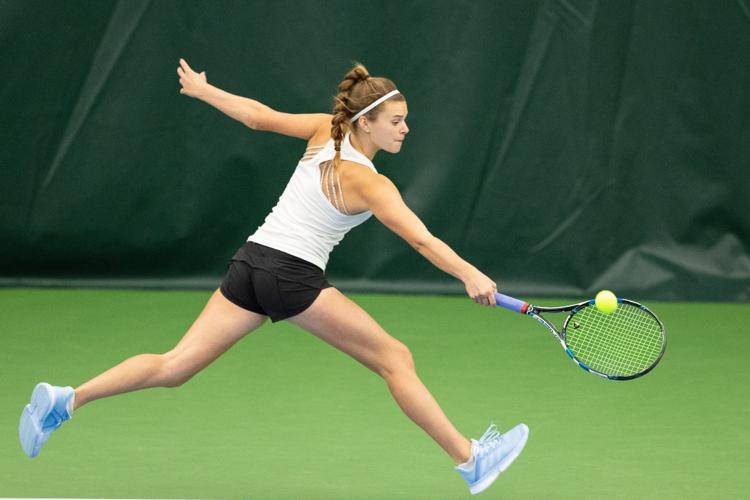 Missouri Class 1 State Championships, Day 2
Missouri Class 1 State Championships, Day 2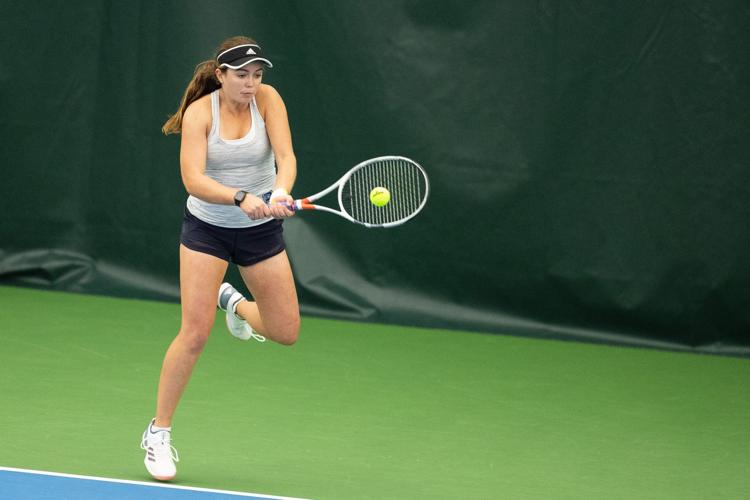 Missouri Class 1 State Championships, Day 2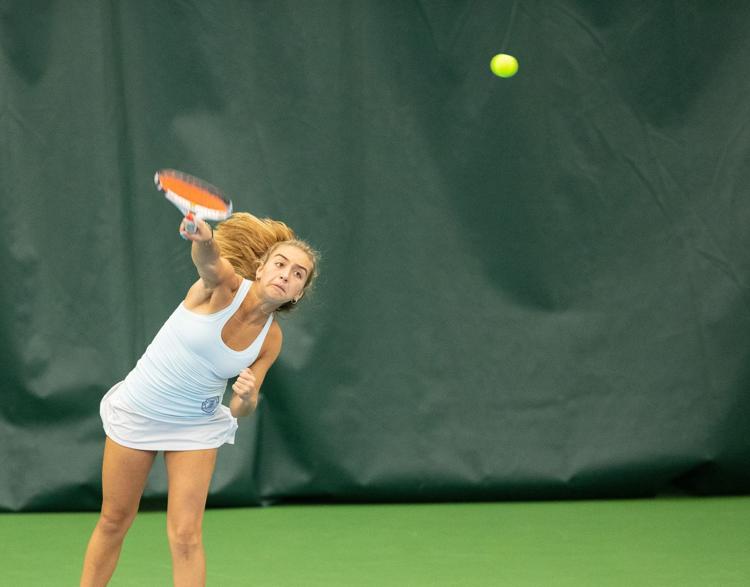 Missouri Class 1 State Championships, Day 2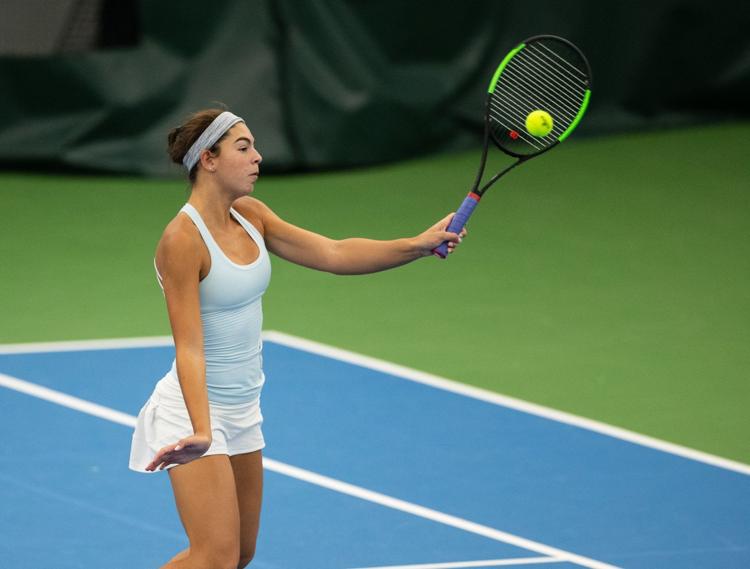 Missouri Class 1 State Championships, Day 2
Missouri Class 1 State Championships, Day 2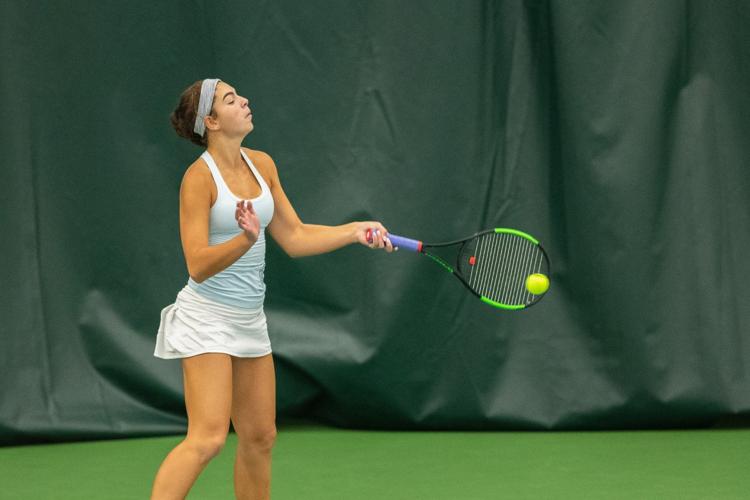 Missouri Class 1 State Championships, Day 2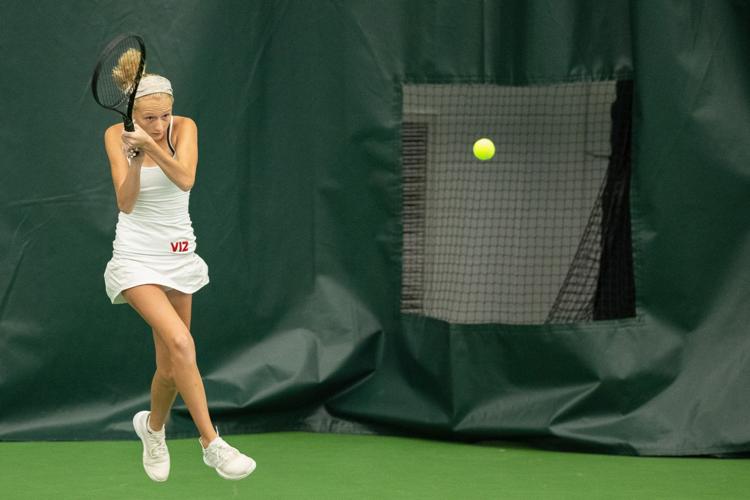 Missouri Class 1 State Championships, Day 2
Missouri Class 2 State Championships, Day 2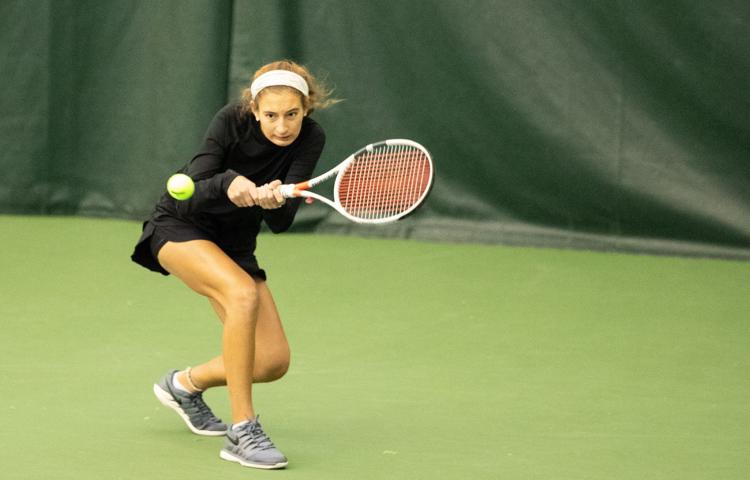 Missouri Class 2 State Championships, Day 2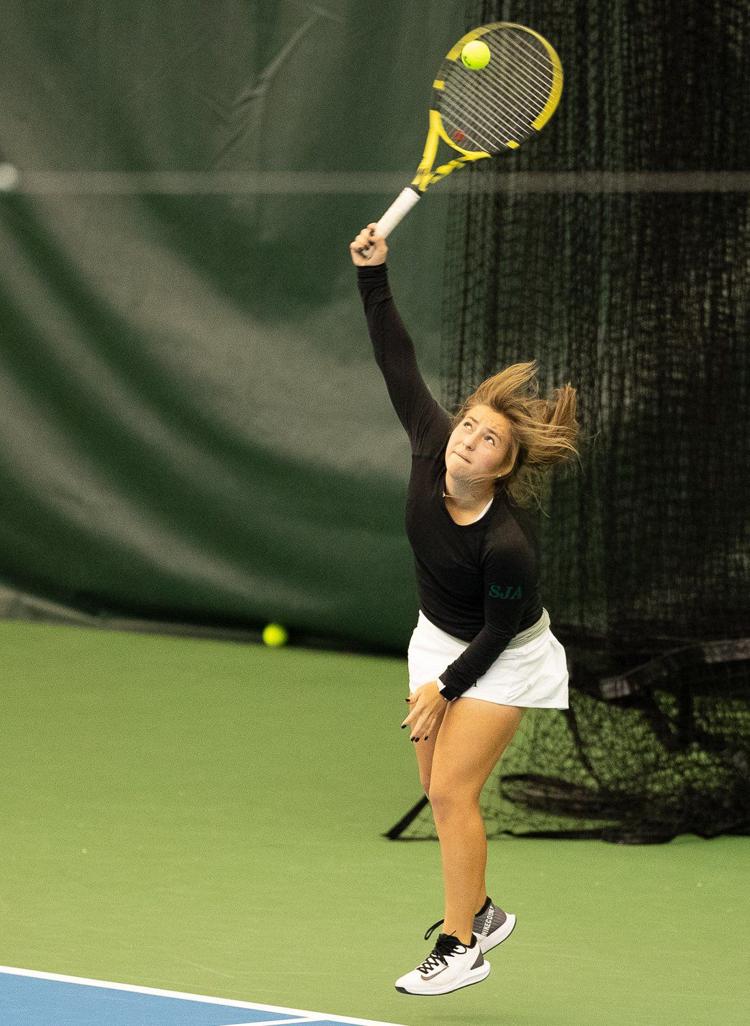 Missouri Class 2 State Championships, Day 2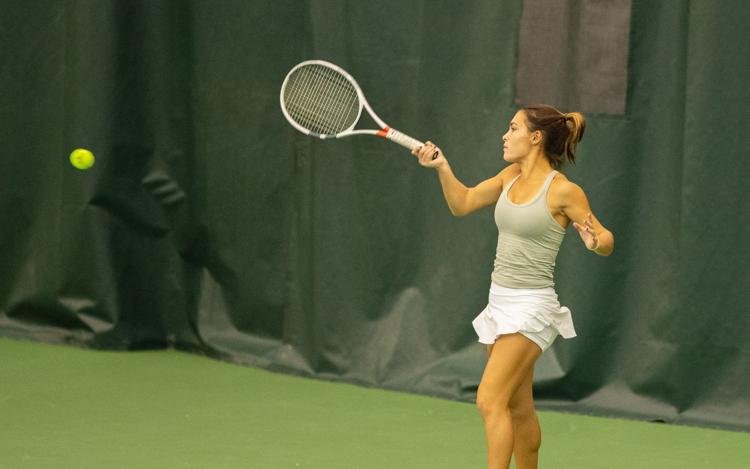 Missouri Class 2 State Championships, Day 2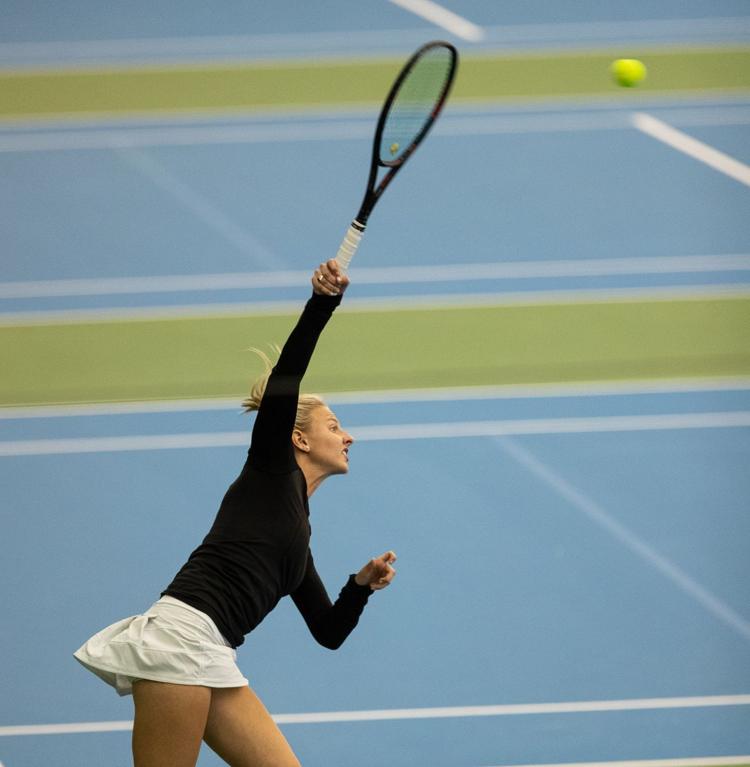 Missouri Class 2 State Championships, Day 2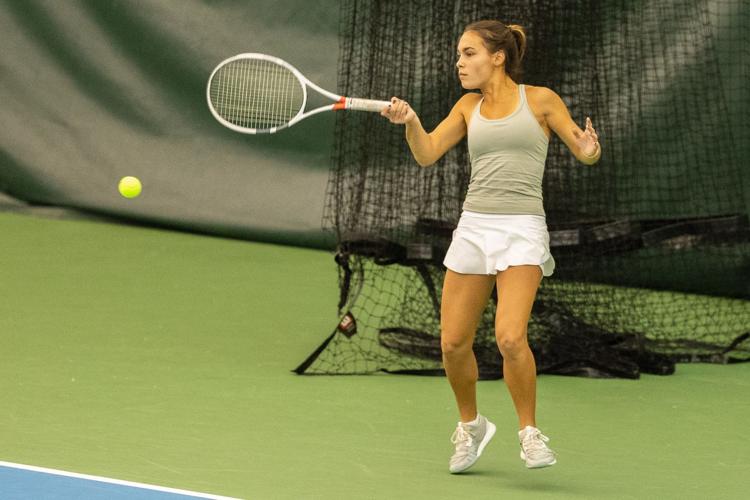 Missouri Class 2 State Championships, Day 2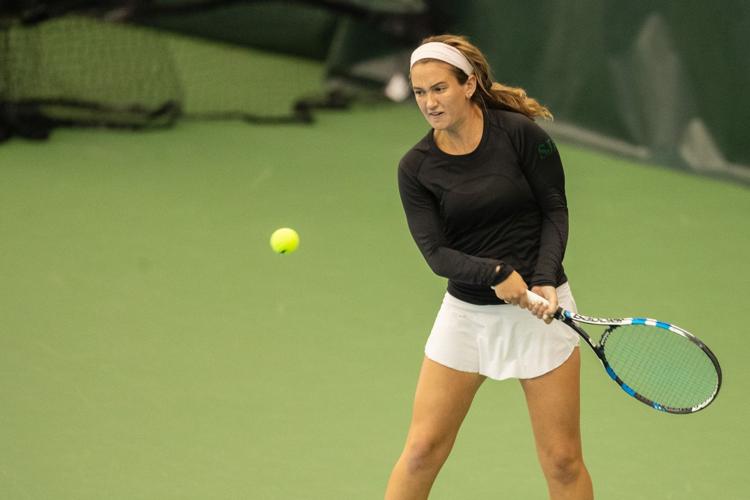 Missouri Class 2 State Championships, Day 2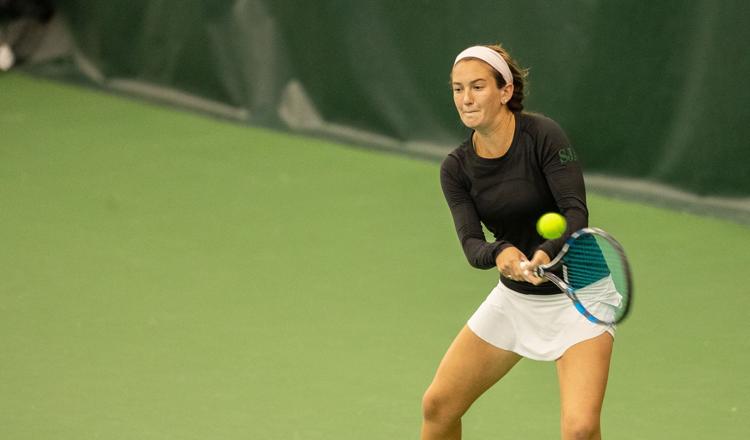 Missouri Class 2 State Championships, Day 2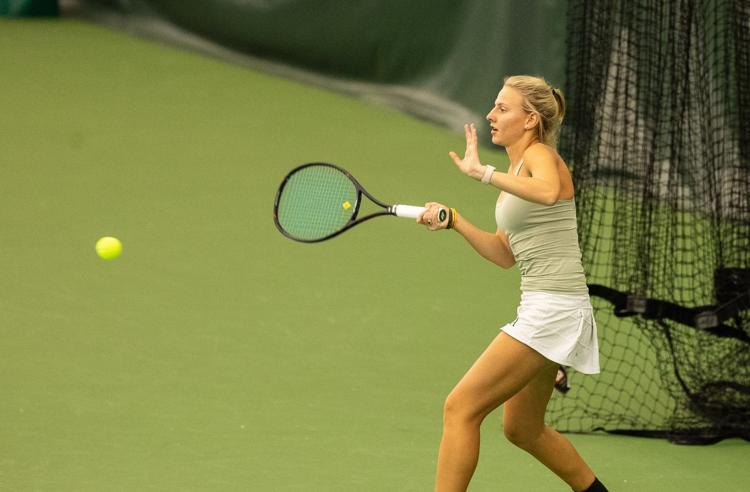 Missouri Class 2 State Championships, Day 2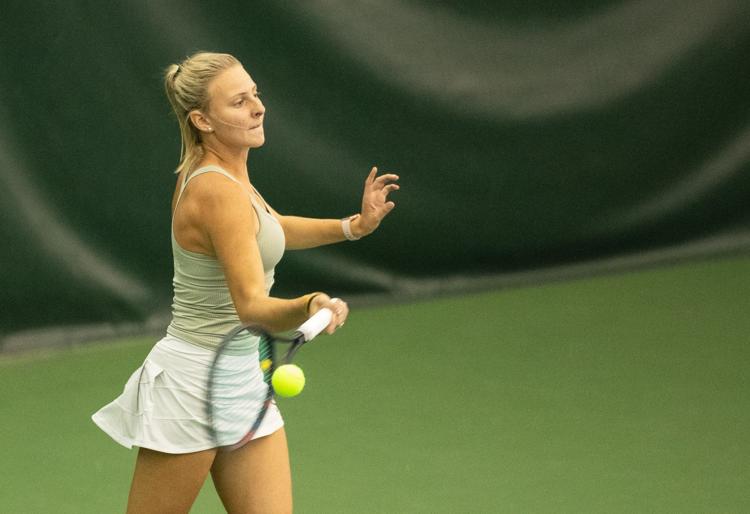 Missouri Class 2 State Championships, Day 2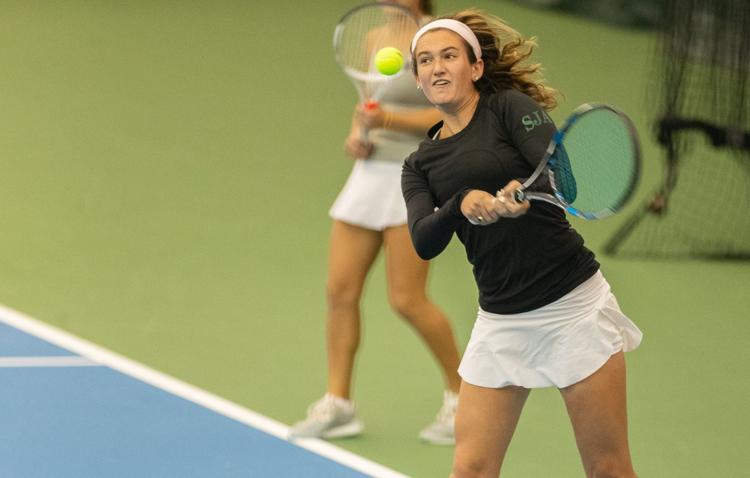 Missouri Class 2 State Championships, Day 2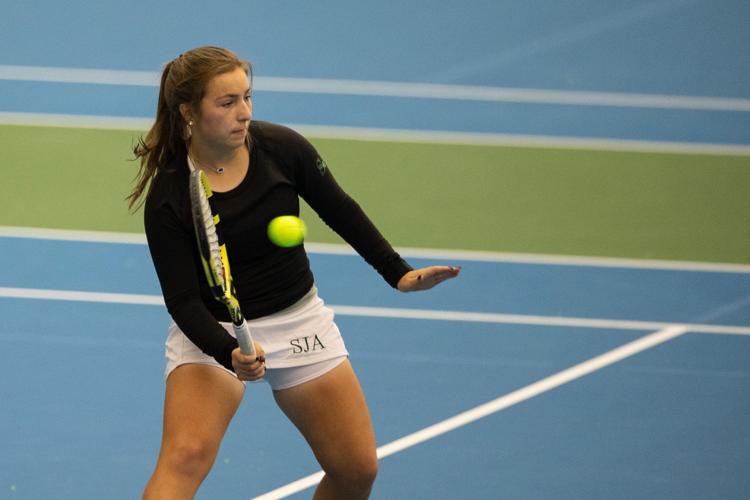 Missouri Class 2 State Championships, Day 2