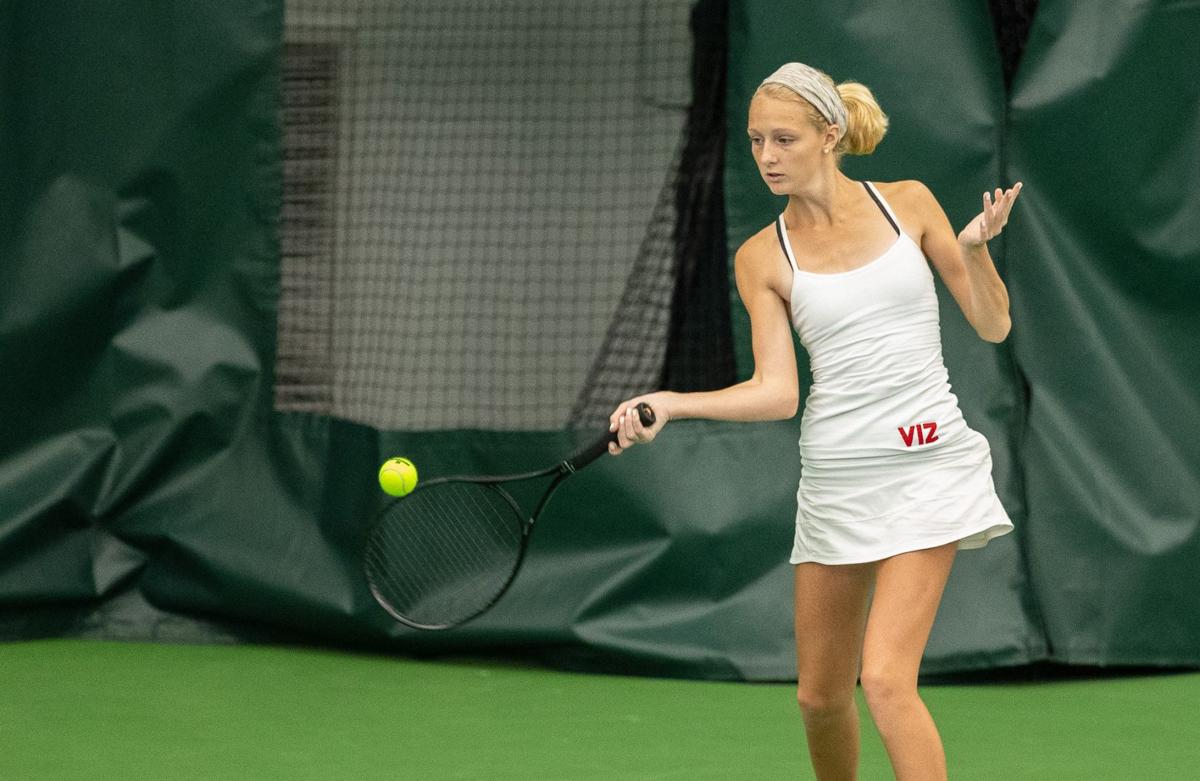 When high school sports resume in Missouri, there will be a whole new class of state champions. The Missouri State High School Activities Association is expanding the number of classifications for 10 sports beginning with the 2020-21 school year.
Boys basketball, girls basketball and baseball will each add a class and expand from five to six. Girls volleyball, fall softball and boys golf will move from four to five classes. Boys and girls tennis will grow from two to three classes and spring softball will add a third class. Girls golf will jump from two classes to four under the new plan.
The additional classes were first reported by the Ozarks Sports Ozone and confirmed by MSHSAA spokesperson Jason West.
The new classifications are just one new wrinkle for Missouri high school sports in the upcoming school year. The new "championship factor" multiplier also will go into effect for private and charter schools, also known as non-public schools. Non-public schools will be assigned to a classification based on their raw enrollments and then are assessed a series of points based on their postseason success over a six-year period in each sport. District championships are worth one point, a state semifinal appearance is worth two points, a runner-up finish is worth three points and a state championship is worth four points. The points assigned each team are based solely on the final result of the season. The most any one team can accrue in season is four points.
The points are totaled and then the nonpublic school's classification is adjusted based on a scale. If a team accrues 0-2 points, it remains in the class based upon its raw enrollment, 3-7 points pushes a team one class over its enrollment and eight or more points moves the team up two classifications from its enrollment.
Single-gender schools will still have their raw enrollments doubled for classification purposes.
"For smaller private schools it'll help," Visitation athletics director Paul Stoecklin said. "Now you're going up for your success. It's going to give us an opportunity to compete in sports where we have not had success in the past."
Among Visitiation's more successful programs is its tennis team. The Vivettes have made 13 state semifinal appearances and won the last of their five state titles in 2012. Stoecklin expects his program will move into the highest classification along with neighbors John Burroughs, MICDS and St. Joseph's, which are among the most historically strong girls tennis programs in Missouri.
Reigning Class 2 state champion St. Joseph's leads the way with 29 semifinal appearances and 16 state championships. Reigning Class 1 champion Burroughs has 10 titles and 21 semifinal appearances. MICDS has seven state championships and 16 semifinal appearances, its most recent coming in 2017 to end a run of three in a row.
"Class 3 is going to be brutal," Stoecklin said. "We could all be in the same district, we're all right on top of each other."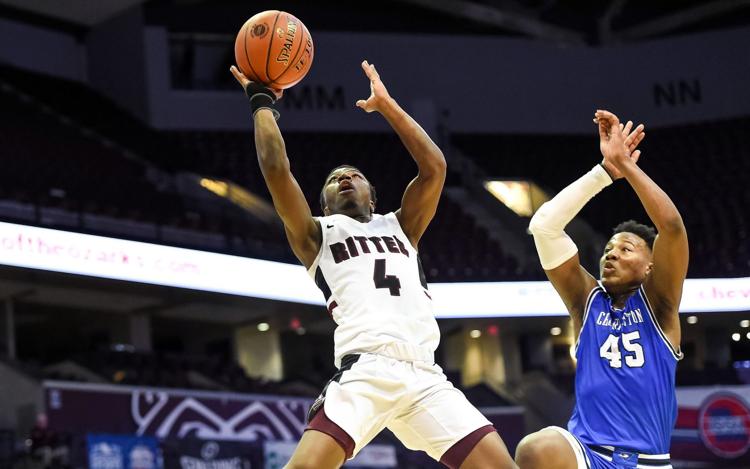 The additional classifications could have potential ripple effects in the district tournament structure. During the 2019-20 school year, 554 schools participated in boys basketball as Class 1 had 129 teams, Class 2 had 127, Class 3 had 128, Class 4 had 96 and Class 5 had 74. There are 16 districts in each classification. With five classes, there were an average of about seven teams per district, per class. Of the 48 districts combined between Classes 1-3, 46 had eight teams, one had nine teams and one had seven teams. In Class 4, all 16 districts had six teams and in Class 5 no district had more than five teams.
A new class will drop the average number of teams per district to less than six.
Baseball is in a similar boat. In the 2019-20 school year, there were 492 teams slated to play in the spring. Class 1 had 100 teams, Class 2 had 99, Class 3 had 98, Class 4 had 97 and Class 5 had 98. The average number of teams in a district is just more than six. By adding an additional classification, the average moves to just more than five per district.
Girls basketball had the most variance with the number of teams that participated in each district tournament. Last winter there were two Class 1 districts and one Class 5 district with just three teams.
Class 1 included 113 teams, Class 2 had 125, Class 3 had 126, Class 4 had 101 and Class 5 had 71 for a total of 536 teams. Adding an additional class puts the average number of teams per district, per class at less than six.
Could a shrinking number of teams in each class lead to a restructuring of the current district format?
"I would think that would be a possibility," Pattonville athletics director Jason Sellers said.
The addition of the new classifications will mean more postseason games for an already dwindling pool of officials, referees and umpires. That could provide more challenges in scheduling postseason games.
"There's definitely a shortage of officials," Francis Howell athletics director Sean Erwin said. "That's definitely one thing that will be interesting to see."
More classifications means more state championships. The argument often used against additional classifications has long been it doesn't mean as much to win state when there were fewer classes.
"It's more opportunities for kids to have success in the postseason," Parkway School District athletics director Mike Roth said. "I think they're trying to balance the enrollments in the classes."
MSHSAA has not shared what the new classifications will look like for the 2020-21 school year. West did not respond to an email Wednesday afternoon about the new classifications and what effects they will have on the district tournaments and postseason series.
No one knows what the coming school year will look like with new classifications and a new multiplier much less how the coronavirus pandemic will factor into everything after the 2019-20 spring season was canceled.
"Sometimes with change it takes time to see the end result," Roth said. "Only time will tell."
STLHighSchoolSports.com is the most comprehensive source of stats, scores and stories from any and all area high schools.