Visitation freshman Sejal Sekhar was one game away from helping her team topple MICDS for another district tennis championship.
She had won the first set at No. 5 singles over Lauren Ferguson 6-1 but was in a very tight second set. Sekhar held serve at 5-5 to get to within a game.
"I usually do not get nervous," Sekhar said. "But this was a big deal and I was jumping around turning the change over and really nervous."
Sekhar eventually broke serve against Ferguson, finally coming to the net after a long rally at match point. It was the clinching game for the Vivettes, who defeated the Rams 5-1 Thursday to claim the Class 1 District 6 championship at the Missouri Athletic Club West.
The Vivettes also beat the Rams 5-3 in last season's district final.
"I remember seeing videos last year when Ellie (Bacich) clinched the win," Sekhar said. "It's amazing to win the deciding match as a freshman. The support for me from the team and our coach has been amazing."
Visitation defeated MICDS 9-0 during the regular season but the Rams gave the Vivettes a much better fight Thursday. The 5-1 margin of victory was not indicative of how competitive the match was.
Visitation held a 2-1 advantage after doubles. Laura Finnie and Annie Wilkinson won easily at No. 2 doubles, 8-0 over Eliana Brook and Ferguson.
The Vivettes also got a big win at No. 3 doubles from Sekhar and Bacich. They beat Chelsey Nwamu and Nell Melton 8-4.
"I thought that No. 3 doubles win for Visitation was huge for them," MICDS coach Patrick Huewe said. "That gave them a lot of momentum going into singles."
MICDS' Journee White and Nia Cooper won a hard-fought match at No. 1 doubles, 9-7 over Sophie McLellan and Suzanna McLellan.
White and Cooper had a 7-4 lead but the McLellan sisters came back to win the next three games before White and Cooper regrouped to win the final two.
White and Cooper each won their first sets at No. 1 and 2 singles, respectively. But those matches were not completed once Visitation got its fifth win and play was stopped.
"Those girls are our anchor and they gave us a chance after doubles," Huewe said of White and Cooper. "Both girls are playing their best tennis at the right time."
Huewe has a decision to make before 2:30 Friday on whether to play the two in doubles at individual districts or play them in singles.
"Let's just say we are going to go with their strength," Huewe said.
Visitation's depth proved to be too much as the Vivettes won as Wilkinson, Sekhar and Bacich each won in both singles and doubles for the Vivettes.
Wilkinson won 6-1, 6-2 over Brook at No. 4 singles. Bacich defeated Stella Kreisel 7-5, 6-3 at No. 6 singles and Sekhar had the clinching 6-1, 7-5 win at No. 5 singles.
"I thought the girls played well today," Visitation coach Kurt Miller said. "I thought our match-ups were good. We had a bit of an upper hand through the top six although I knew one and two would be a toss-up. We still have work to do but I think we are where we need to be at this time."
Visitation will move on to the Class 1 sectional round on Oct. 19. With a win over Palmyra, the Vivettes could meet John Burroughs in a quarterfinal, a rematch of last year's Class 1 championship.
"We are looking forward to playing John Burroughs," Miller said. "Maybe we can be like the Blues and Cardinals and surprise some people."
The individual Class 1 District 6 Tournament will be played Friday and Saturday at MICDS. Play will begin at 3 p.m. Friday and 9 a.m. Saturday.
VA 2_edited-1.JPG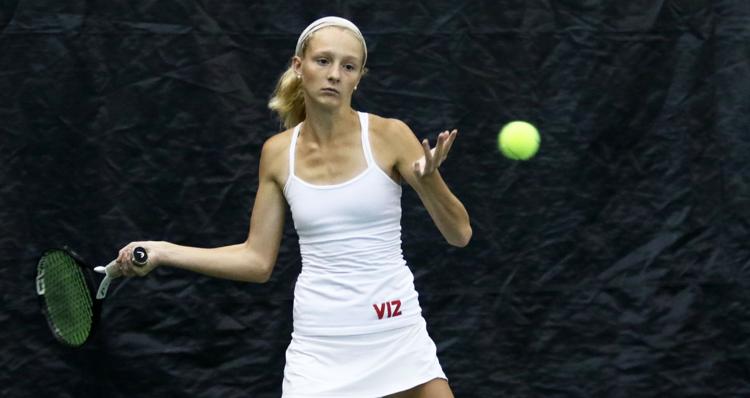 VA 4_edited-1.JPG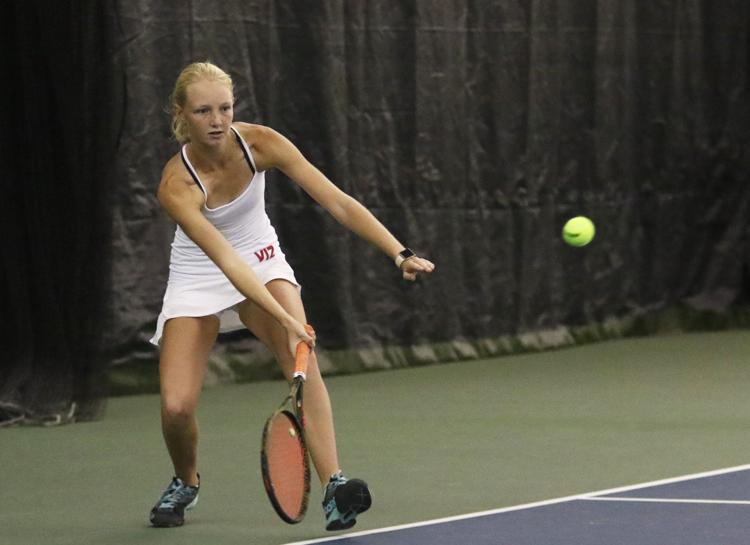 MICDS 1_edited-1.JPG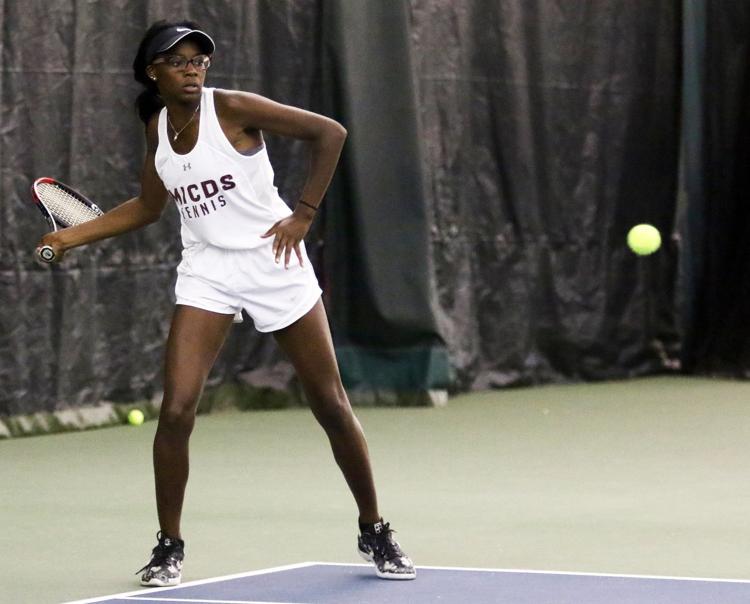 VA 6_edited-2.JPG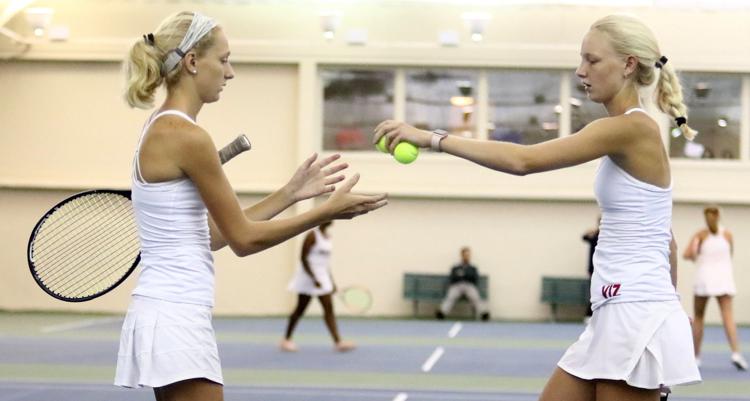 VA 5_edited-1.JPG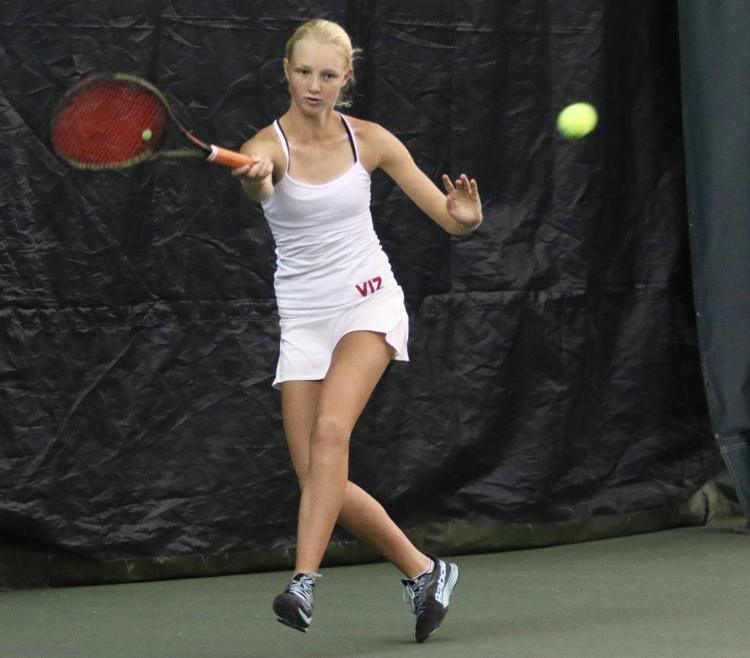 MICDS 2_edited-1.JPG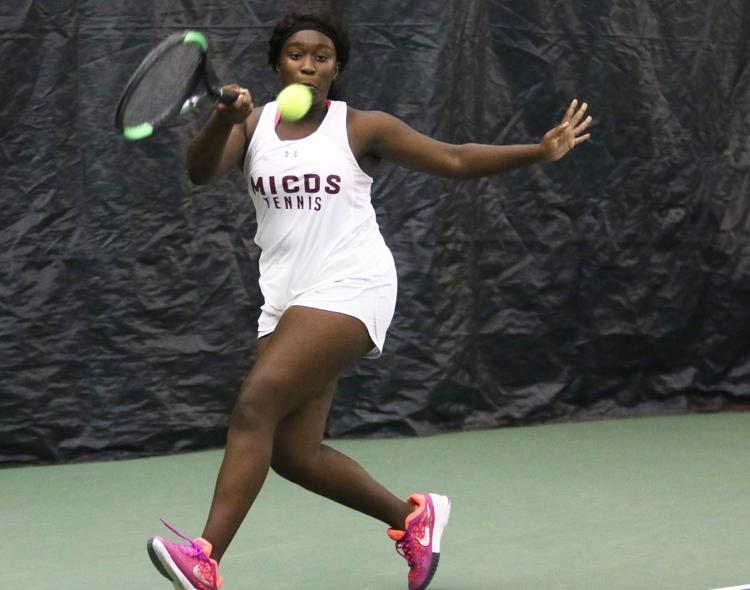 MICDS 3.JPG
MICDS 4.JPG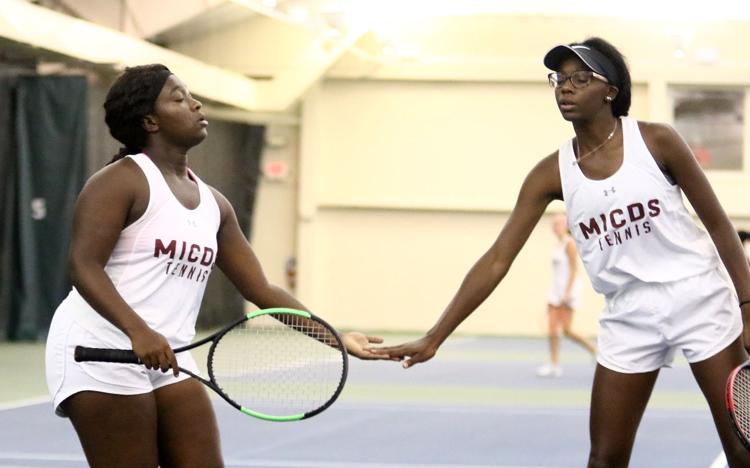 VA 1_edited-1.JPG
VA 3_edited-1.JPG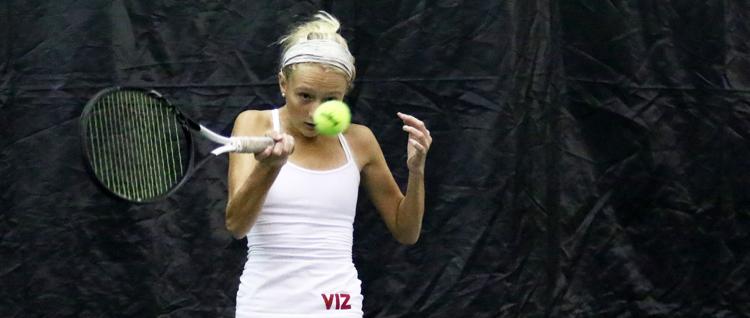 MICDS 1.JPG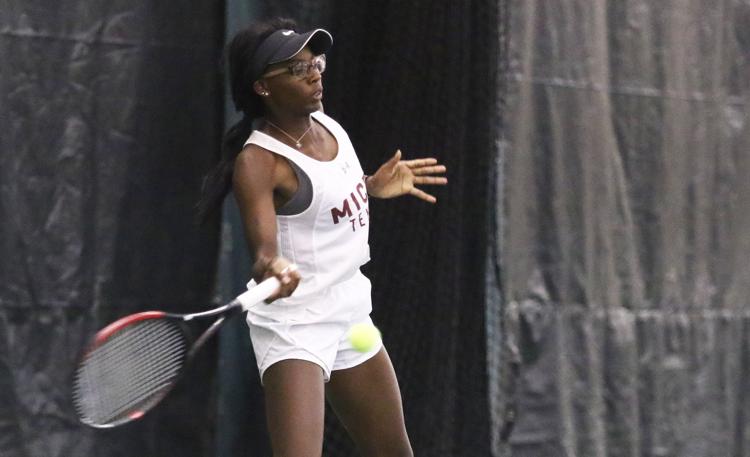 MICDS 2.JPG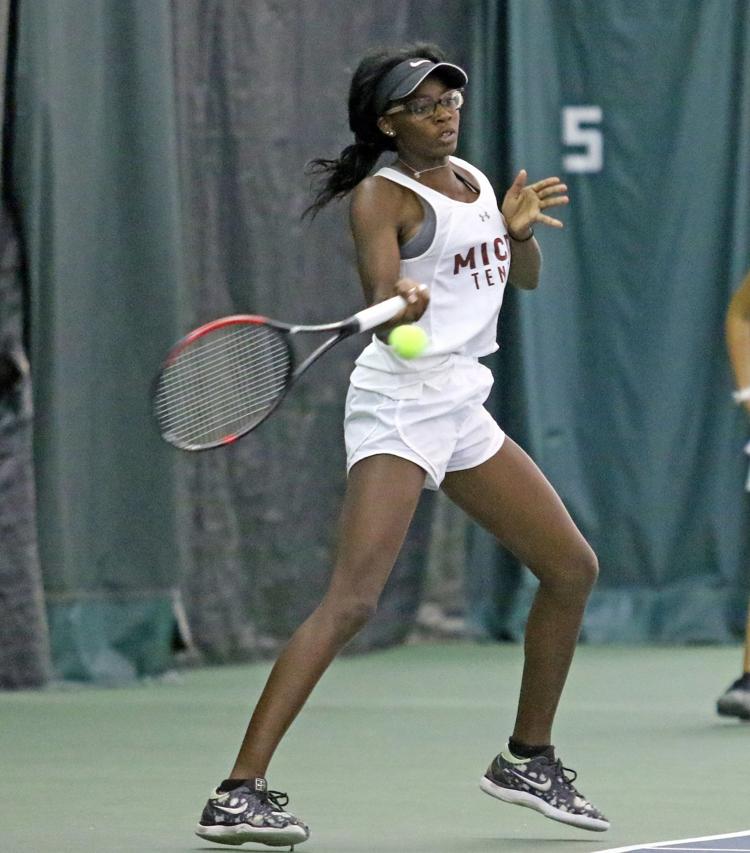 MICDS 3.JPG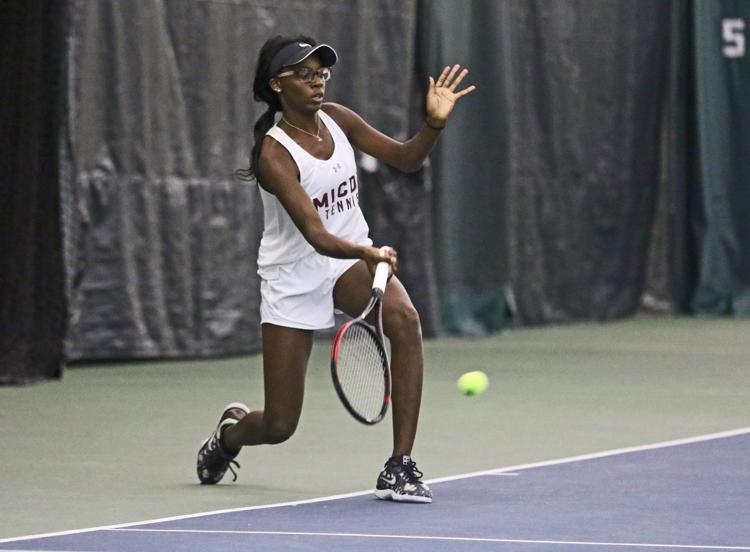 MICDS 4.JPG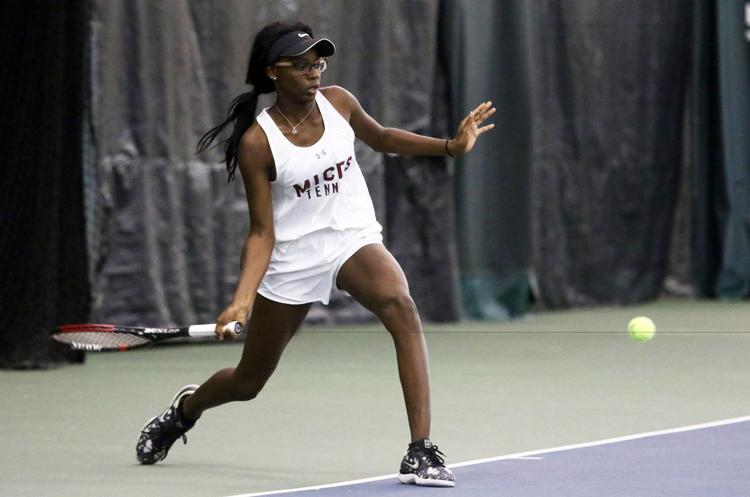 MICDS 5.JPG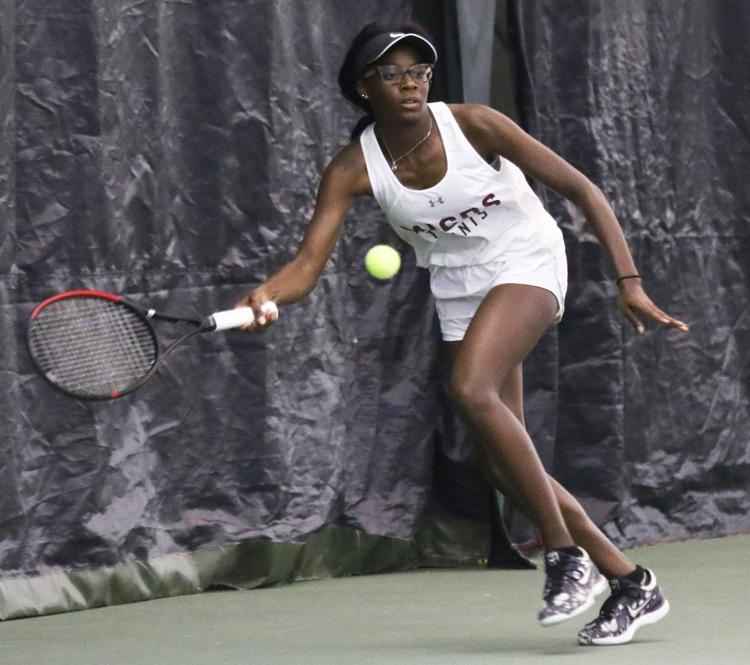 MICDS 6.JPG
VA 1.JPG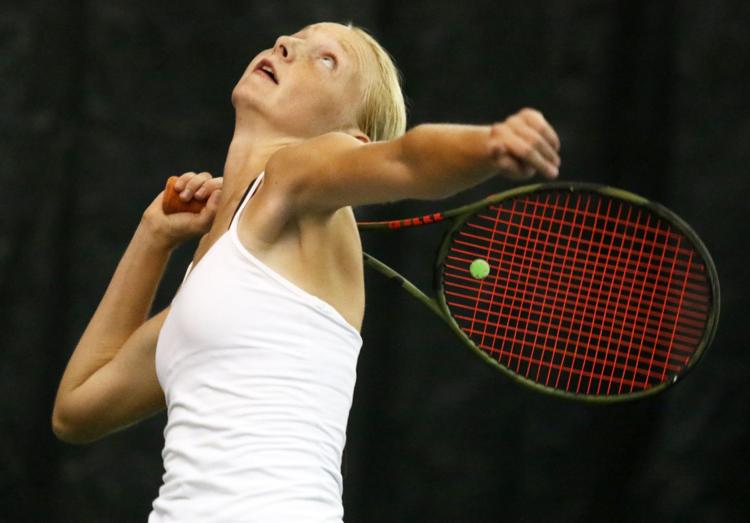 VA 2.JPG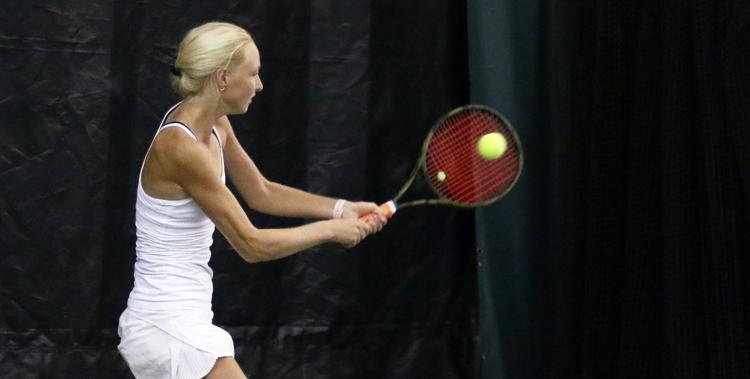 VA 3.JPG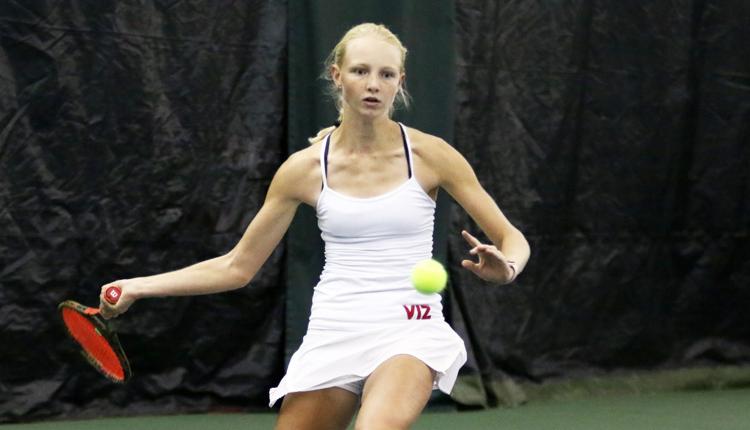 VA 4.JPG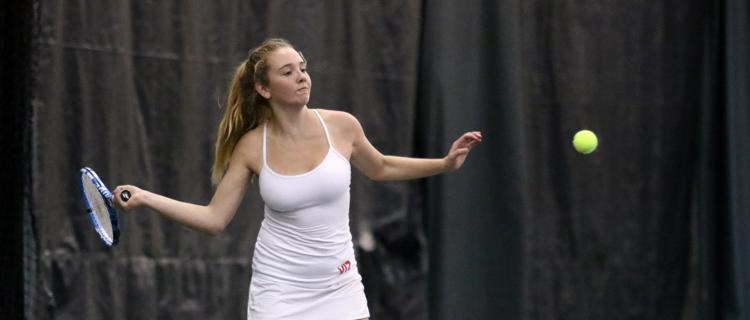 VA 5.JPG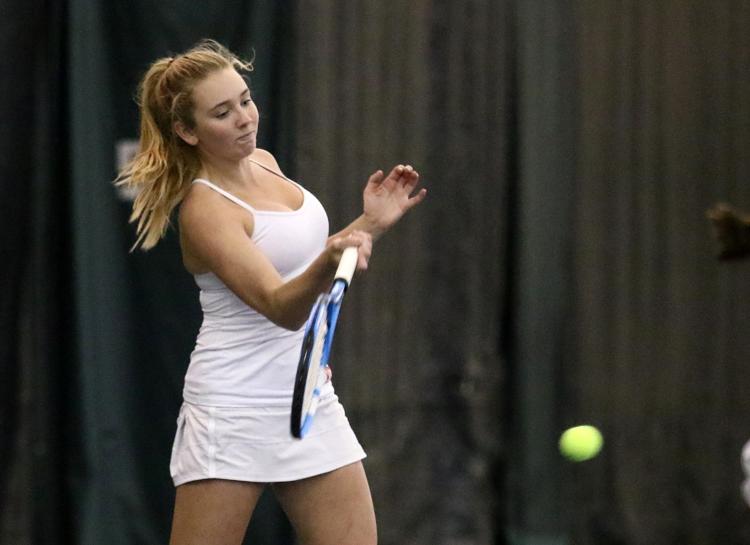 VIZ 1.JPG