Doubles dominance helped St. Dominic to its third consecutive Archdiocesan Athletic Association girls tennis tournament championship Saturday at Westminster.
The Crusaders swept the two doubles flights in the tournament, which used a two singles-two doubles format.
Each doubles victory was worth 1.5 team points. Singles points were worth a point in the round-robin tournament, which featured seven schools — St. Dominic, Duchesne, Notre Dame, Rosati-Kain, DuBourg, Lutheran St. Charles and Tolton.
"The doubles were certainly key," St. Dominic coach Mark Borst said. "We have been working on a more aggressive style in doubles. I thought the return of serve was key."
Both of the Crusaders doubles teams went undefeated in six matches. Kaylie Meyer and Emily Bross played at No. 1, while Mary Kate Burcham and Emilie Meyer were the No. 2 pairing.
Those 12 wins gave the Crusaders 18 points. They added nine more points in singles as Dania Salman won five of her six matches at No. 2 and Abby Worster won four of her six matches at No. 1.
"Our record coming into the tournament was only 5-4," Borst said "But we have played bigger schools such as Parkway West and Incarnate Word and have matches coming up against Westminster, Ursuline and Nerinx Hall. We do that to help prepare us for a tournament like this and the upcoming district tournament."
St. Dominic is seeded No. 1 for the Class 1 District 7 Tournament, which can begin no sooner than Oct. 7. A lot of that has to do to a 6-3 win over Duchesne in a regular-season match.
Duchesne edged Notre Dame for second place in the conference tournament. The Pioneers finished with 21.5 points, one more than the Rebels.
Freshman MK Beckemeier won all six of her matches at the No. 1 singles spot. Beckemeier breezed through her first four matches, losing just one game. All matches were played in just one set, with the first to win five games winning the set.
Beckemeier had challenges in her final two matches. She came back to win the final five games in a 6-4 win over Worster of St. Dominic. Beckemeier had beaten Worster 8-1 in a dual match three days earlier.
"I think I came out overconfident and was not trying as hard as I could," Beckemeier said. "It was like I was afraid to hit the ball and I kept setting her up. I thought it was over at 4-1. My coach told me to just focus on hitting the ball and not the score. As I started to win each game, I started to gain some confidence."
Beckemeier's final match came against Rosati-Kain junior Tiffany Bestman, who also was undefeated in her first five matches.
This time it was Beckemeier who came out strong. She won the first three games before Bestman came back to win two games. Bestman had three points on her serve to even the match at 3-3. But Beckemeier came back to win the pivotal game. Bestman broke Beckemeier to make it 4-3. But Beckemeier broke right back to win the match 5-3. That point proved to be pivotal for the team, which needed it to edge Notre Dame for second place.
The six wins continue a stellar start for Beckemeier, who has lost just one singles and one doubles match this season.
AAA Conference Tournament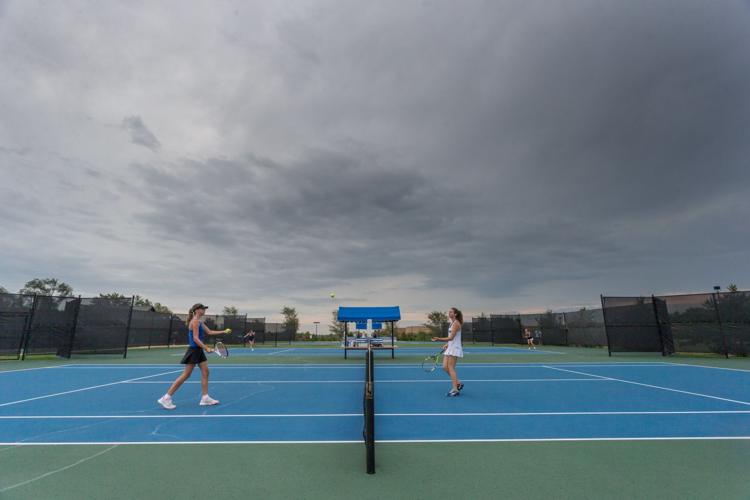 AAA Conference Tournament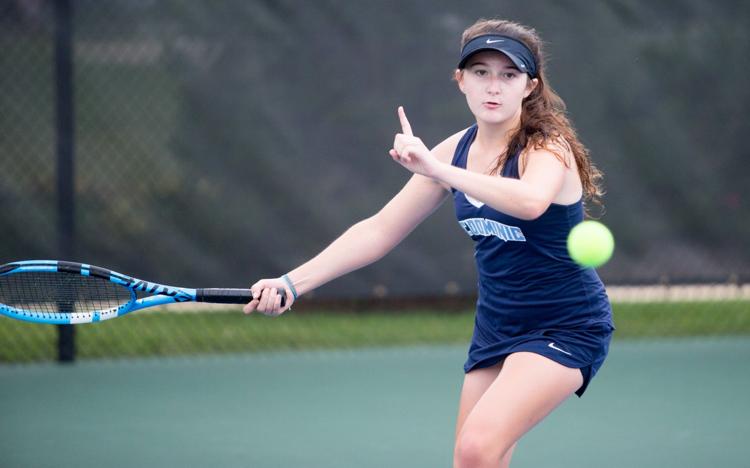 AAA Conference Tournament
AAA Conference Tournament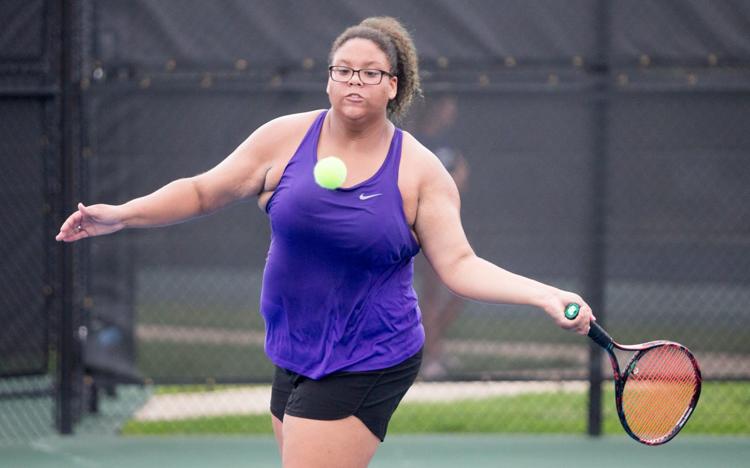 AAA Conference Tournament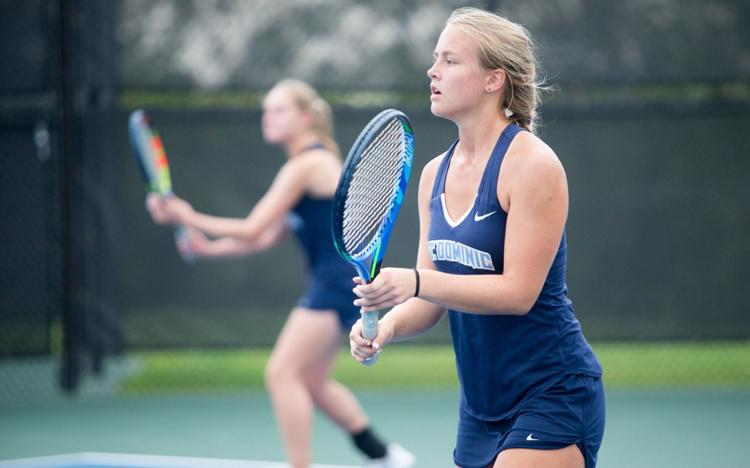 AAA Conference Tournament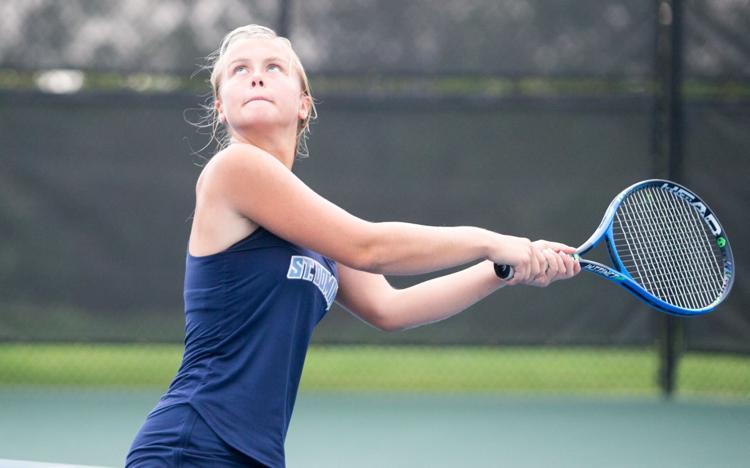 AAA Conference Tournament
AAA Conference Tournament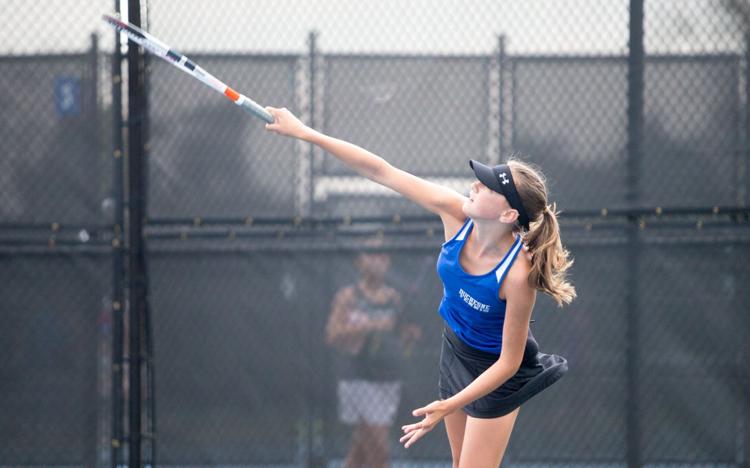 AAA Conference Tournament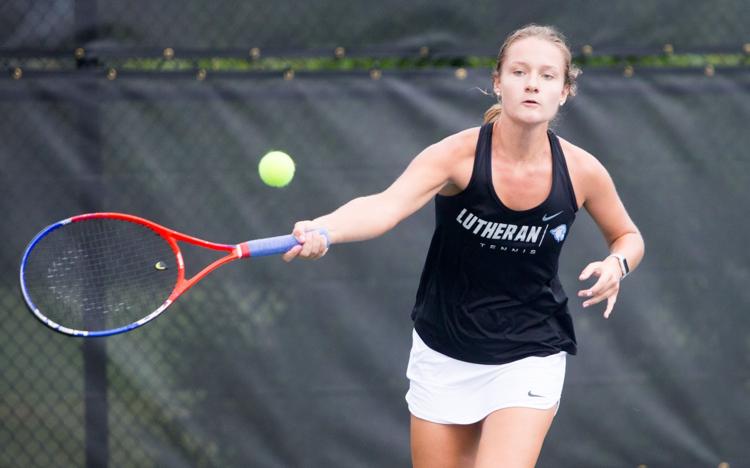 AAA Conference Tournament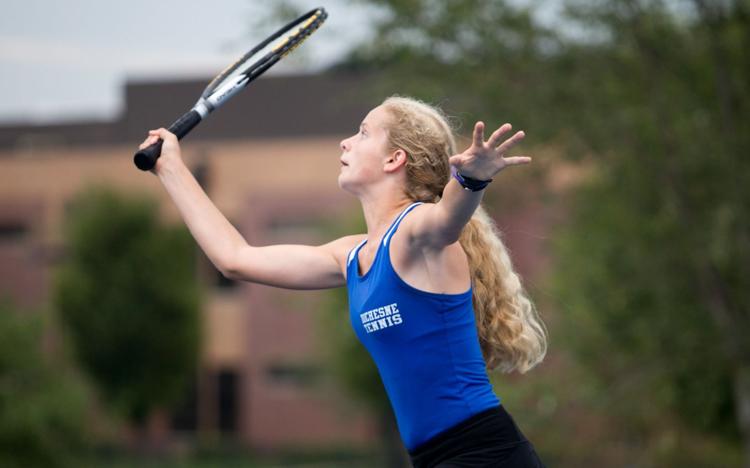 AAA Conference Tournament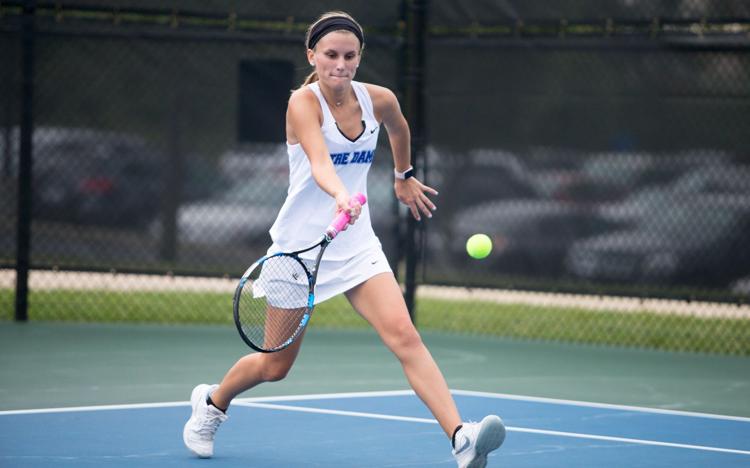 AAA Conference Tournament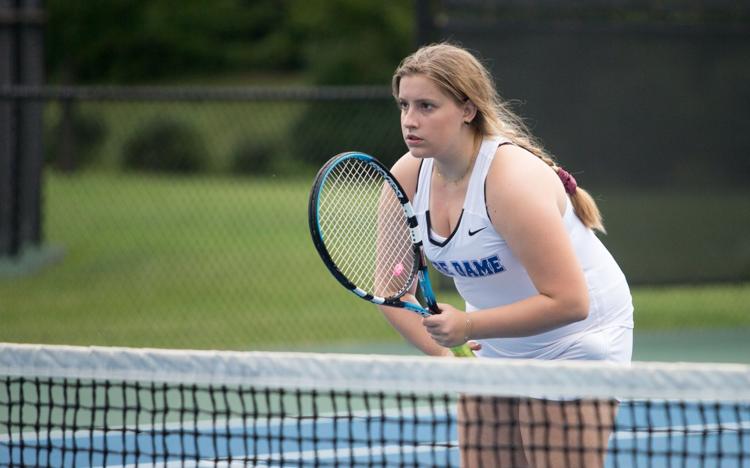 AAA Conference Tournament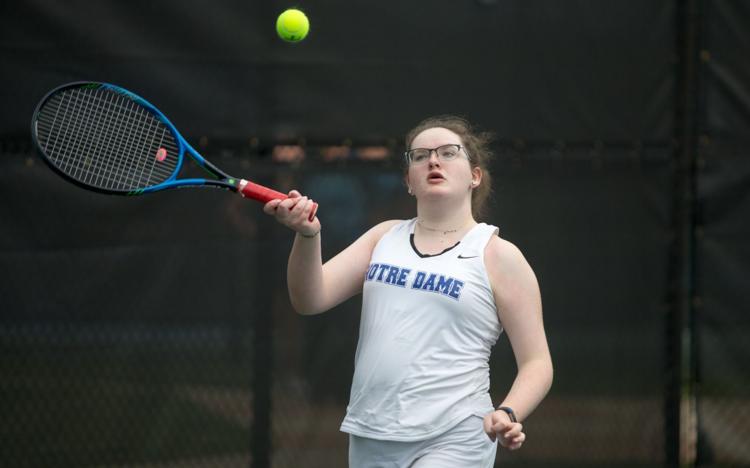 AAA Conference Tournament